Fashionable and trendy studded clothing- Studded look are really in these days because of the cool and chic look they bring to any dress. They are also a great way of getting the emo look. They are so simple that you can make them using easy do it yourself techniques available online. Or if you like any of the outfits below, simply copy them by stitching studded accessories to your old clothes, giving them a completely new look.
Tips on Wearing Studded Outfits in All Seasons
#10. Formal Outfits
Use a simple dress with studded neckline and you can wear it with shorts in summers and jeans in winters. If you wish to add more of the studded look, add such shoes, belts and clutches. Otherwise the outfit would look elegant if worn simply too.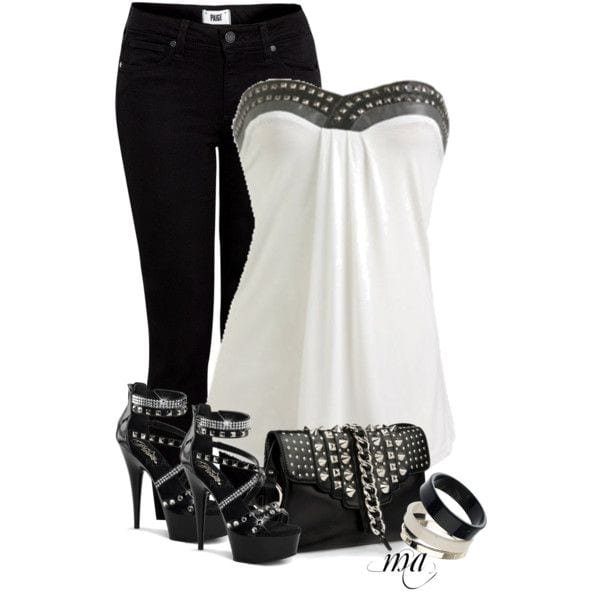 Source
#9. Punk Rock Casual
Amazing punk look for young girls in winters. A messy bun would absolutely complete this look. Perfect for a girl's night out when you don't feel like putting in too much effort in getting dressed. For more girl's night out outfit ideas, check out [highlight]what to wear for girls night out? 17 girl's night out outfits[/highlight].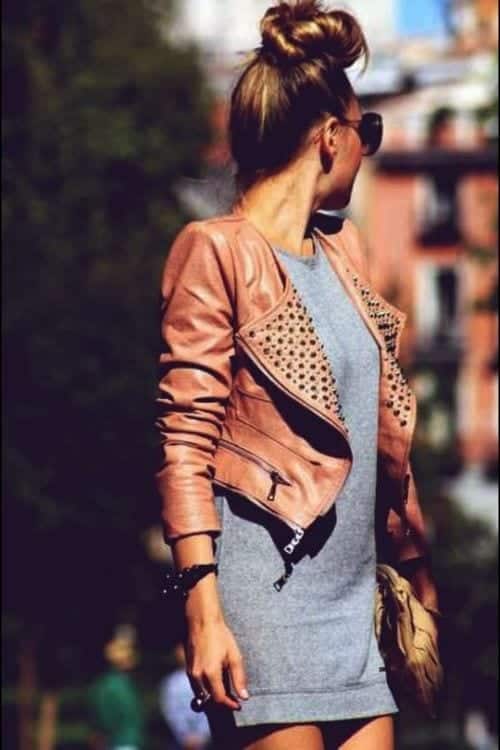 Source
#8. Cowgirl Look
For more ideas, have a look at [highlight]25 ideas on how to dress like a cowgirl[/highlight].

Denim Jacket paired with long studded boots and the classic cowgirl hat.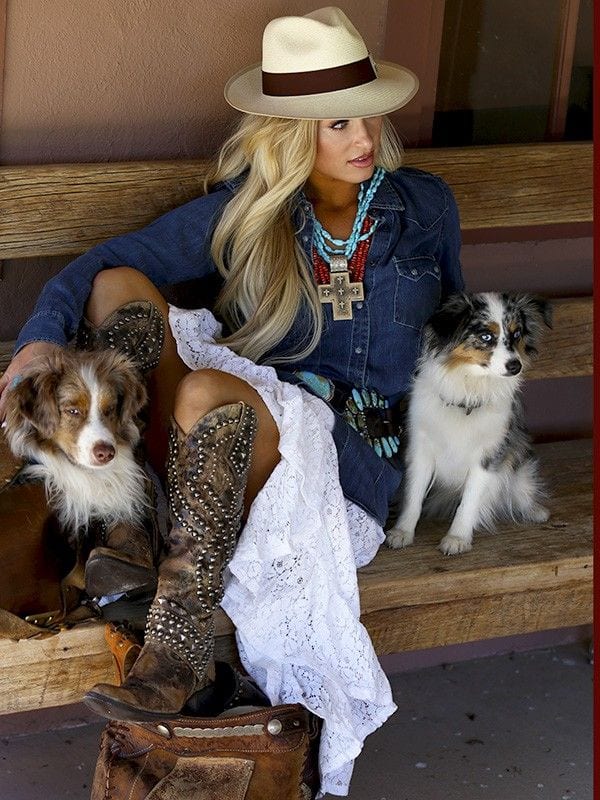 Source
#7. Cool Studded Look for School with DIY studded Shirt
A great look for all school girls. If you like this look, also have a look at these [highlight]30 Ideal shoes to wear with skinny jeans to rock your outfit[/highlight].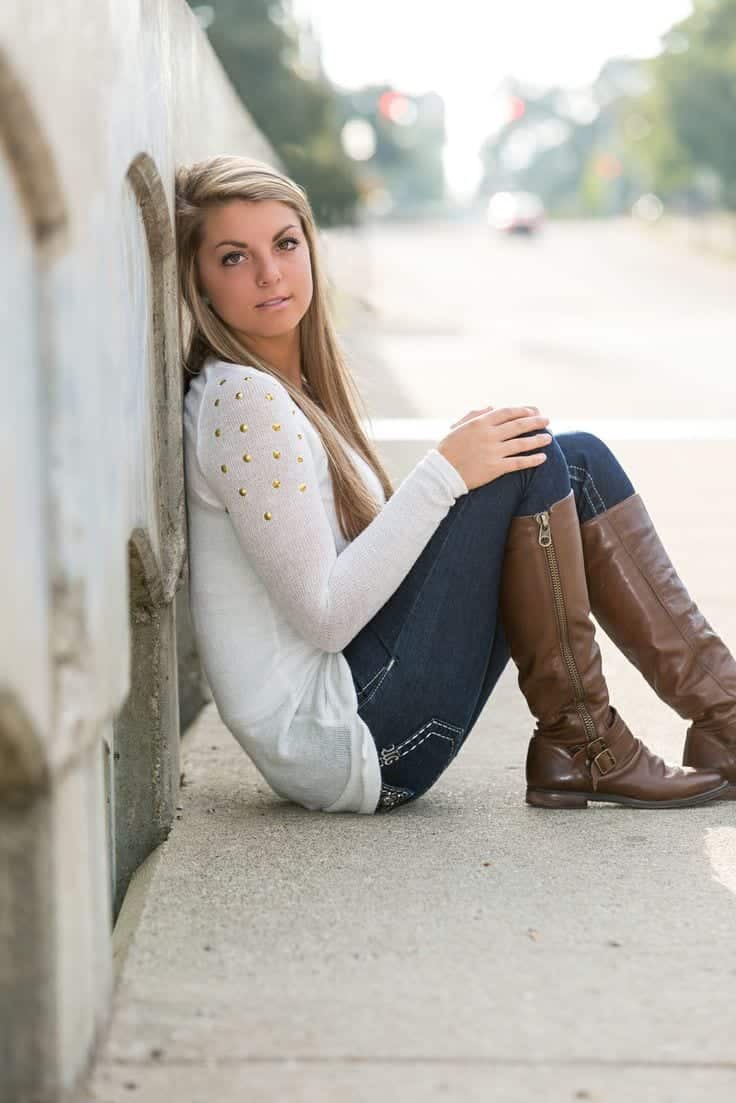 Source
#6. Studded Outfits and Looks for Plus Size Girls
Cardigan with studs on the shoulder can help give a cool look to any outfit. The pink lips and sightly smoky eyes look awesome with this outfit.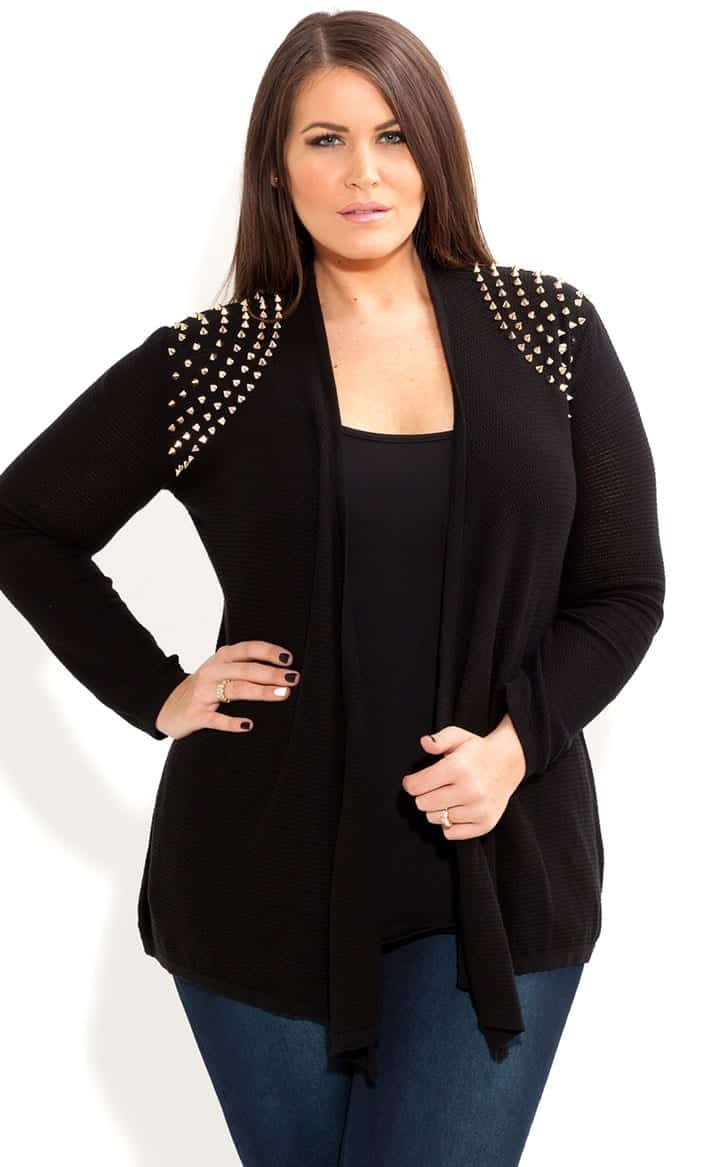 Source
Cocktail dress with studs really helps show off your beautiful curves. You can try this look in both summers and winters.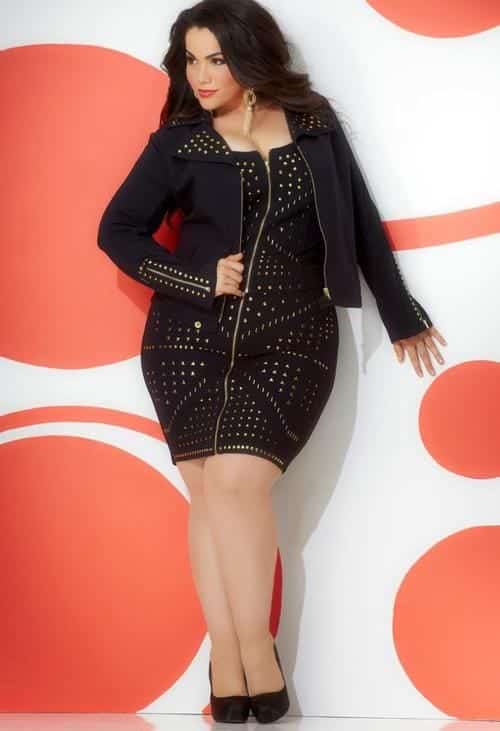 Source
#5. Ebony Dress for Slim Girls
Ebony dresses have a unique lustre of their own and studs look great on them. They look specially nice on slim and petite girls.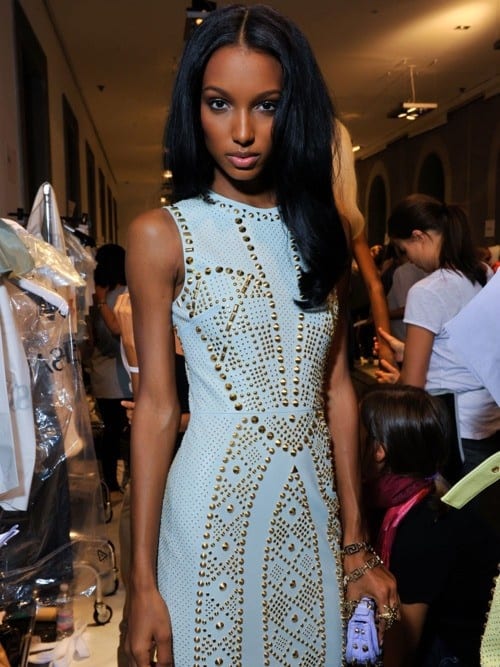 #4. Party Wear in Studded Fabric
Parties are the best occasions to give studs a try. Try a nude shade of lip colour and minimal make up as such outfits are all the accessory you'll need to shine at any party.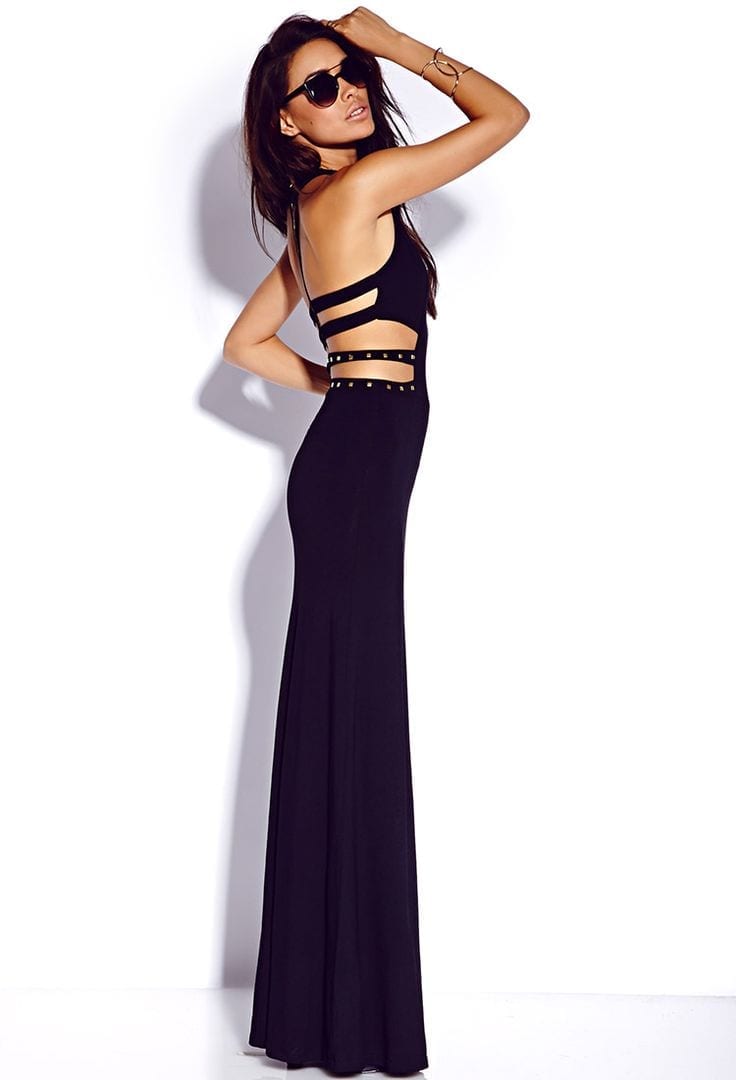 Source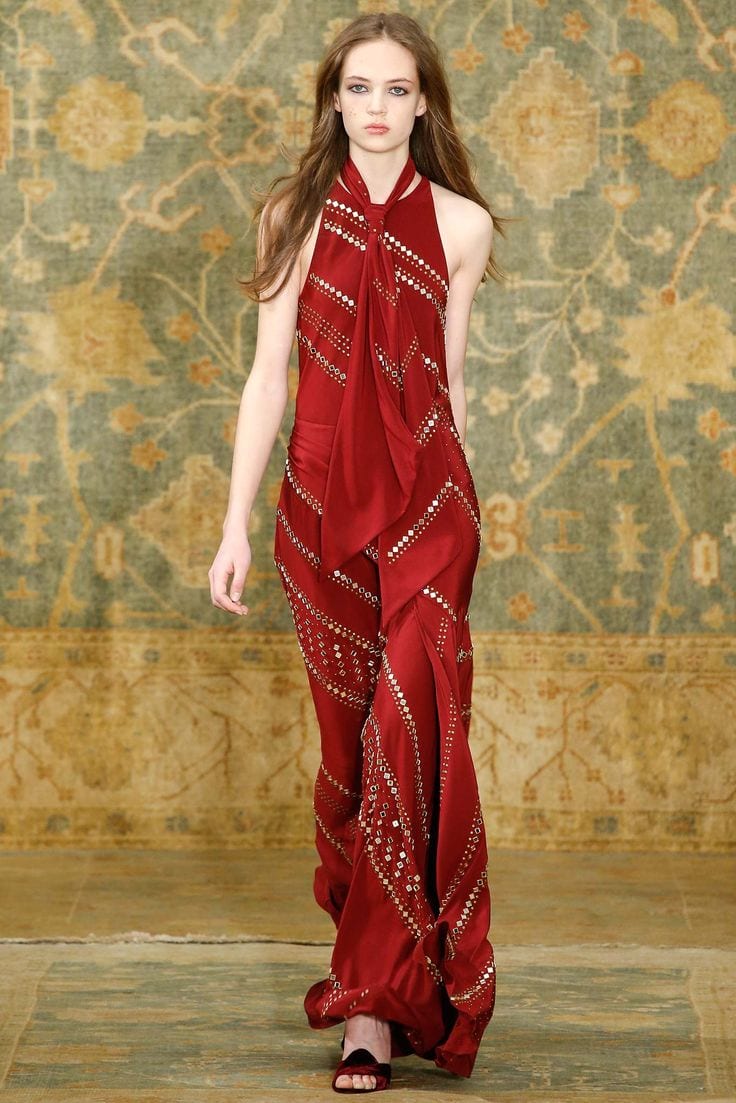 Source
#3. Professional Work Outfits
This signature studded jacket will make you look like a model at work, while staying in the professional attire.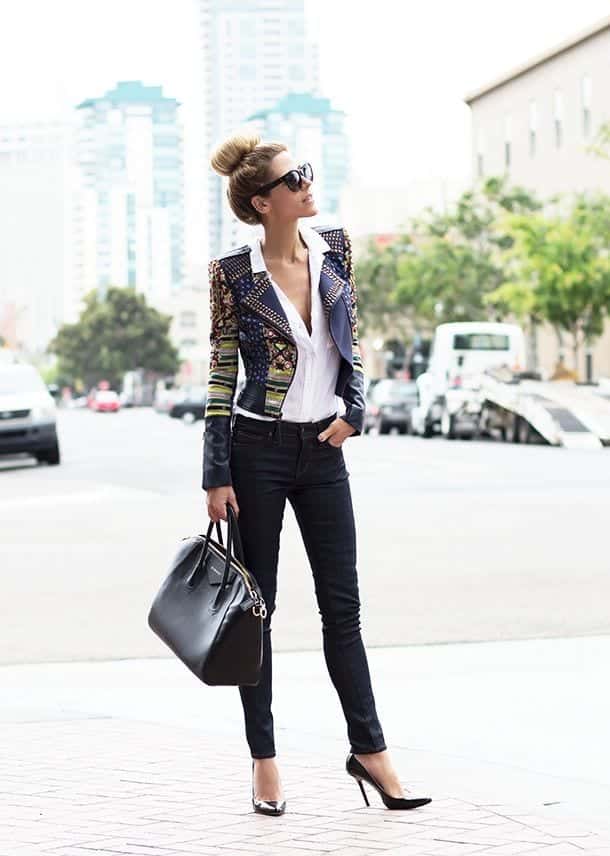 #2. Street Style with Studded Shorts
Street style is rocking the fashion industry these days so why not give this style a try?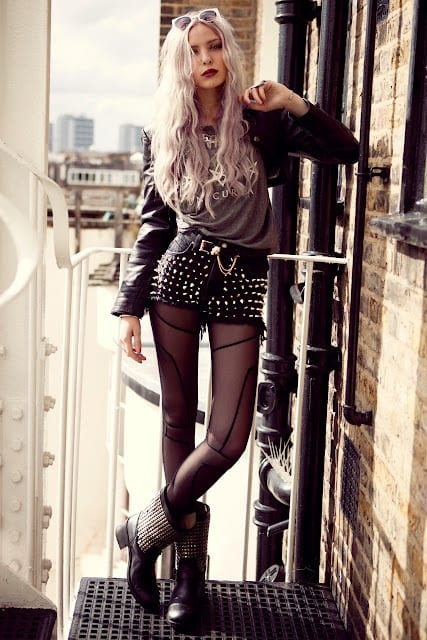 Source
#1. Celebrities in Studded Outfits
Beautiful model Gigi Hadid rocking the studded jacket with belt. Her sunglasses are also amazing. If you like them too, have a look at [highlight]14 most stylish sunglasses for girls[/highlight].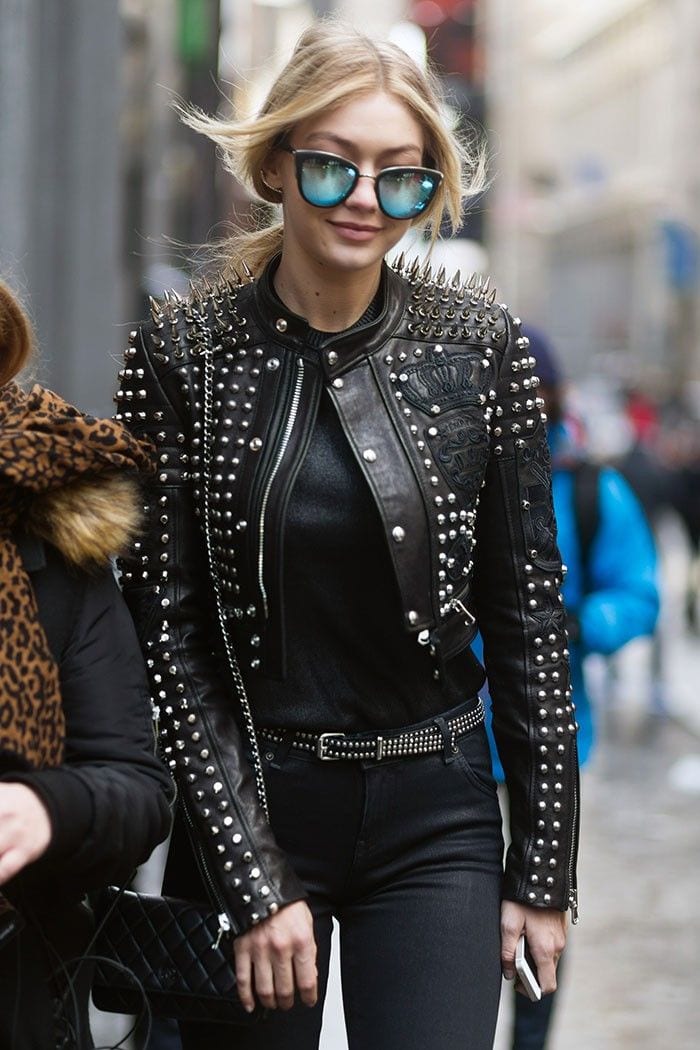 Sofia Vergara in a hot mum look, wearing black outfit with a studded purse.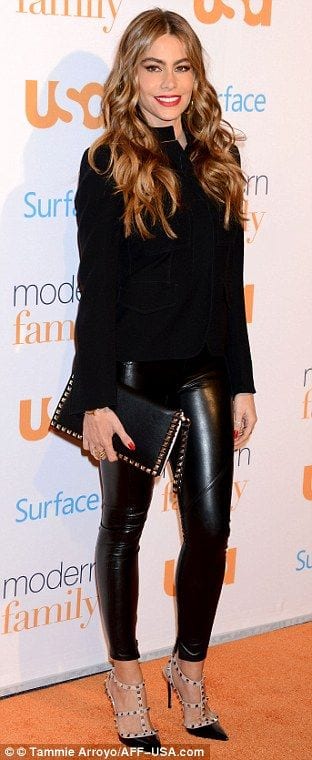 Becky G in a very sexy outfit at the Music awards.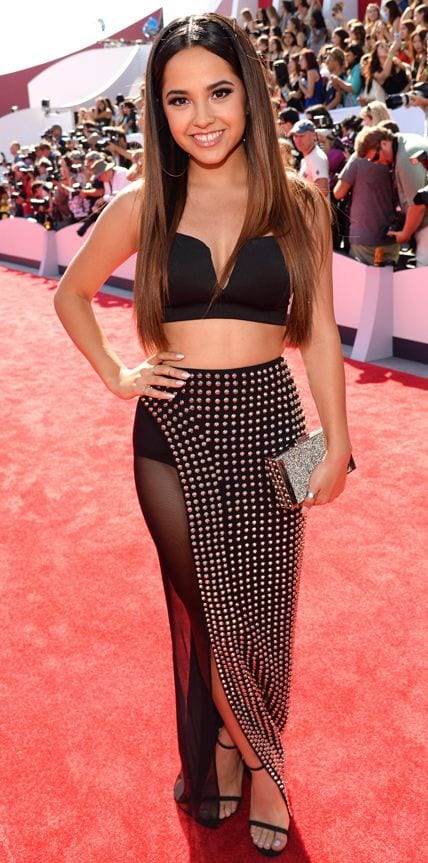 Source