Pilate Class Outfits for Women- With its various health benefits, Pilates has grown popular over time and now is one must attend class routine in various fitness instructor and celebrities' life. Pilates doesn't only work on your flexibility but will also work on various muscles group at a time and will eventually lead you towards a healthy and toned body.
Irrespective of the fact that whether you are a beginner or a pro, women are often searching for new attires and clothes to wear to their Pilates classes, and here we suggest you the best outfits that you will fall in love with so that you can rock that next class.
How To Dress For Pilates Class
Here are some specifics you should focus on before choosing an outfit for your Pilates class:
The first priority should always be the comfort factor more than the look good factor.
Avoid wearing any clothes that will have any extra features like belts, straps, ties, zips, chains and will be either hurtful to you or is damaging to the machines/equipment in the studio.
Tights are the best way to go forward, and you can wear shorts but avoid them as they can overexpose a little.
It is better to wear tank tops and crop tops due to the same overexposure factor caused by wearing bralettes.
Skip the fancy footwear.
It's imperative to invest in the right sports bra for a pilates class.
Opt for round neck tops and tees and avoid shirts with deep necks because pilates involves many exercises in which you will have to lie on your front, raising your upper body.
You need to wear socks that are not slippery. They must have a good grip.
You can wear a sweatshirt or a jacket over your pilates class outfit, but you won't need it once you warm up.
Here we have answered a few questions that will help you decide better what to wear to Pilates class, especially if it's your first time.
Can I wear a tracksuit to a pilates class? 
We understand that the first thing that hits your mind after hearing pilates exercises is something like yoga or workout. But it's a little different, and you don't need those outfits. We will not recommend you wear tracksuit because it's bulky and baggy. You need a breathable and stretchable outfit.
Can I wear shorts to a pilates class? 
If you are talking about denim shorts or casual shorts, then definitely no. First of all, they are incredibly baggy and will make you uncomfortable during your exercise. You can wear tights that are shirts though.
What kind of shoes should I wear to Pilates class? 
You don't need shoes for pilates. You can do it barefoot or in socks. It's better to invest in some good socks with a firm grip. So just wear any shoes like your sneakers or trainers that are easy to put on and off.
What should be my hairstyle for my pilates class? 
We recommend you pin up your hair to the best of your ability for comfort. If your hair a short a ponytail is a satisfying idea, for long hair you can try hair bun because you won't want your hair touching your back or disturbing you.
↓ 26 – Most Comfortable Outfit For Pilates Class
Comfort is what relaxes you. And we need you to have full pleasure while you are trying to relax your muscles. Hence for your pilates classes invest in this fantastic Leggings that are made from moisture-wicking material. These stretchy gripping figure-sculpting leggings will keep you fresh as your workout warms you up.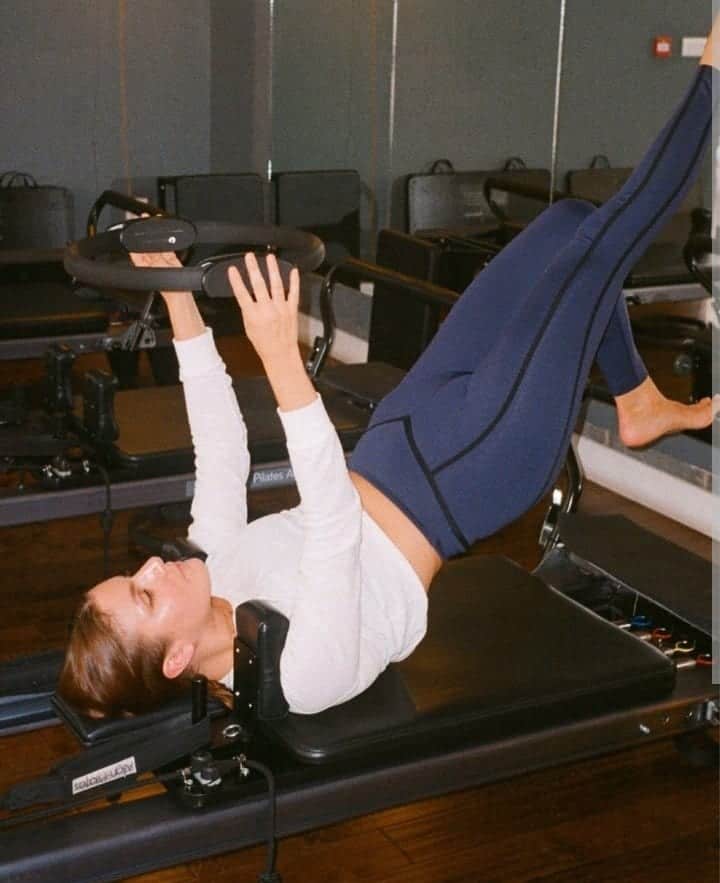 Buy Similar items below
Chelsea Crop Sweatshirt Details
You can also wear black high waist Leggings to your pilates class. Wear your sports bra and throw over a casual sweatshirt. You can take it off as well if you feel the need after warming up.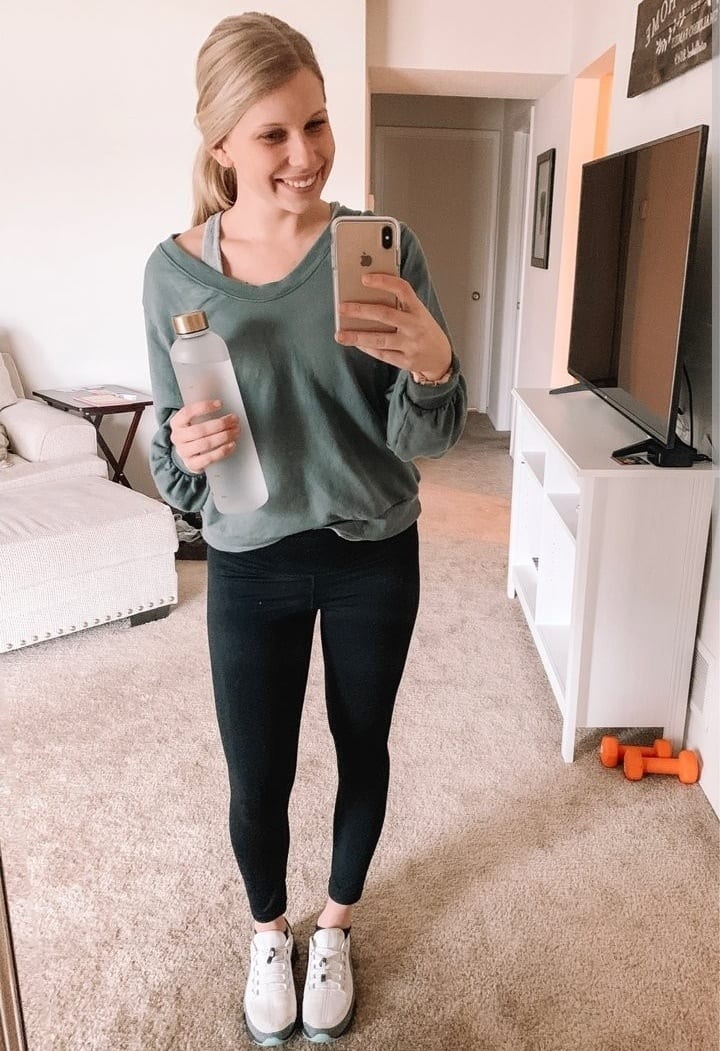 Buy Similar items below
Z By Zella A-Frame Pullover 20$
Live In High Waist Leggings ZELLA PricePKR 9998.38
↓ 25 – Pilates Class Outfits For Pregnant Women
Pilates class is excellent for pregnant women. They help you relax your muscles and increases flexibility. Here we have two minimal outfits that you can wear to your class. You can carry a jacket, sweatshirt, and cardigan with yourself for coming, going, and warming up.
Buy Similar items below in 200$
INCLINE BRA – GRAPHIC $68
Lululemon Athletica active pants 40$
↓ 24 – Solid Colors
Solid colors are the best for your class. No fancy thing, focus on your exercises. But always take care of the quality. Buy less but buy well.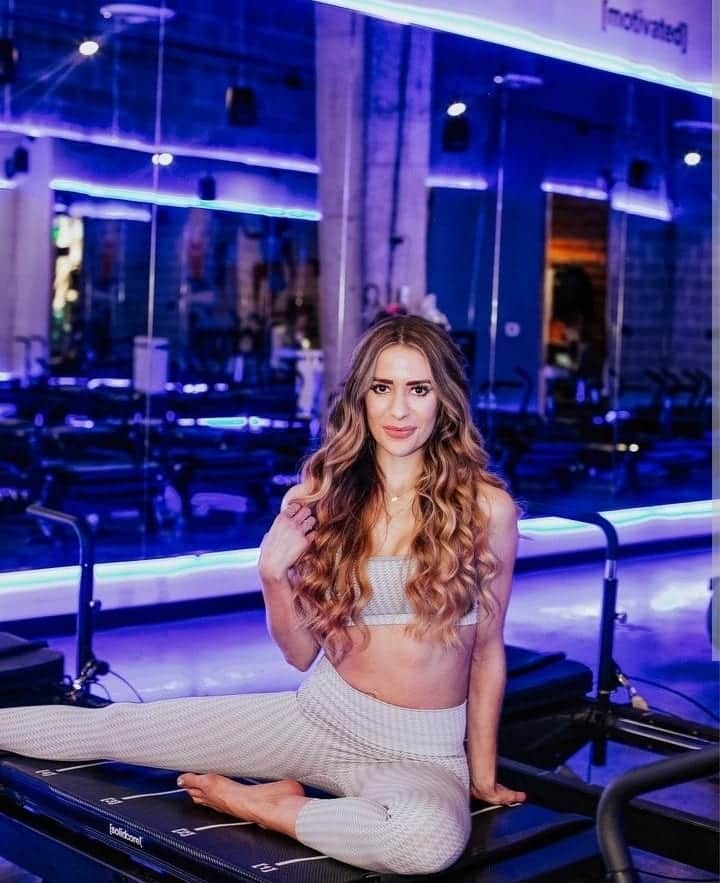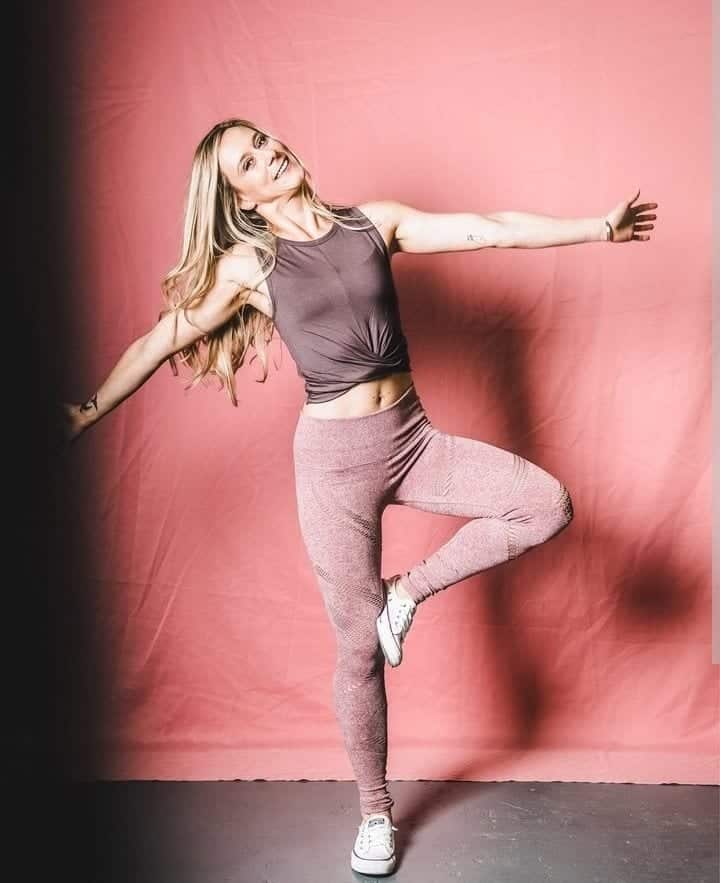 Shop Similar items here in 1000$
ALO YOGA High-Waist Seamless Radiance Legging $65
Chuck Taylor® Shoreline Sneaker CONVERSE PricePKR 8473.20
↓ 24 – Cute Outfit For Pilates Class
Here is an adorable and comfortable outfit for your pilates class. Teenagers and girls and early twenties, you'll surely love it. The red sports bra under a white tank top is really eye-catching. And the crop melange leggings are so chic.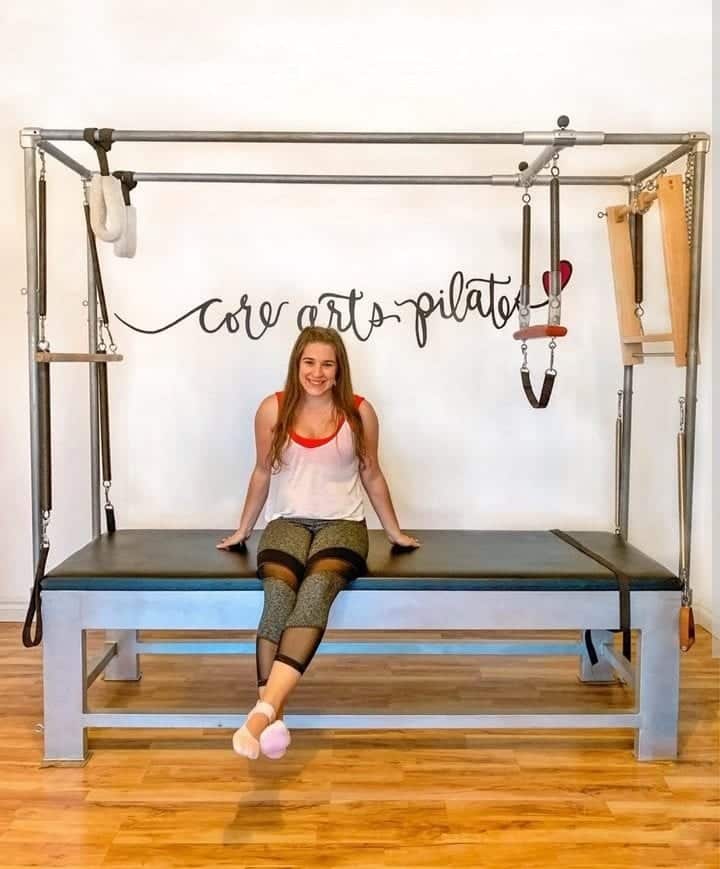 Shop Similar items here
REEBOK LES MILLS® PUREMOVE BRA $60
Z By Zella Prima Crop Melange Leggings 30$
↓ 23 – Loose And Comfy
We don't recommend you wear loose outfits, but on days when you want to relax your muscles for a moment, you can surely wear them.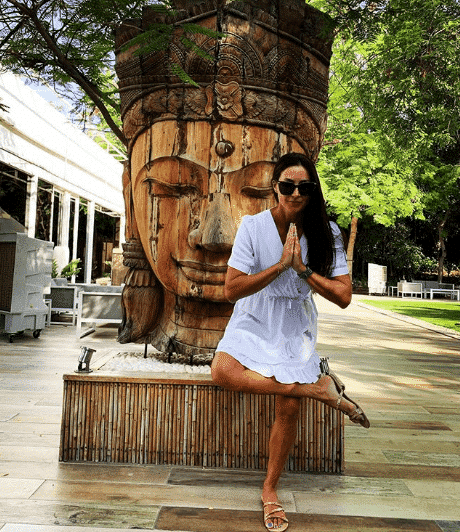 ↓ 22 – Printed Outfits
If you go for your pilates class every day then you surely need many outfits. And nothing is better than investing in captivating prints and mesmerizing colors.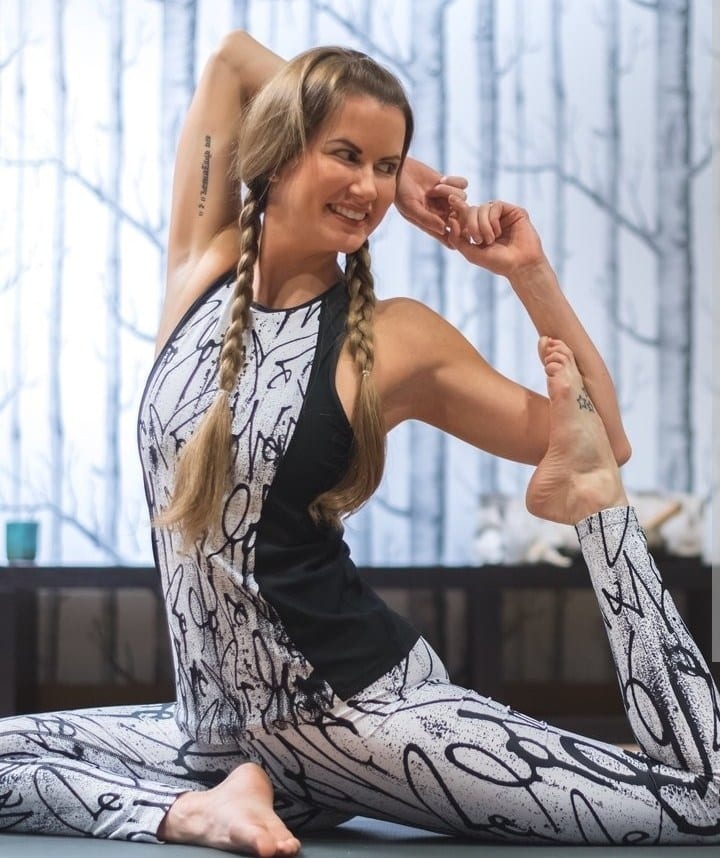 Buy Similar items below in 200$
CARBON38 X CURTIS KULIG Higuera Legging $125
CARBON38 X CURTIS KULIG Fairfax Tank $38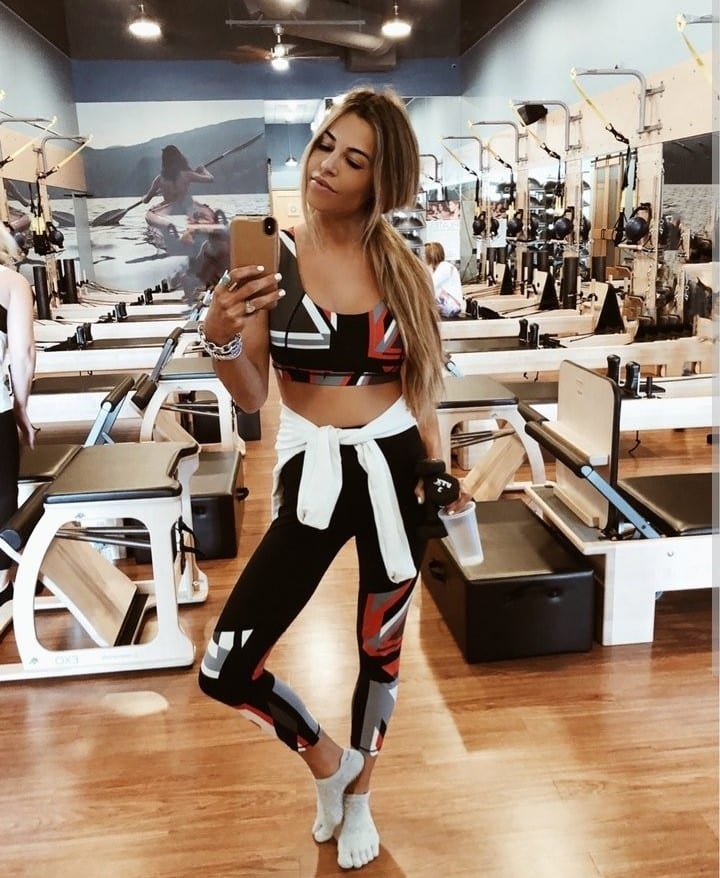 Shop Similar items here
Low Rise Half-Toe Gripper Socks TOESOX
infinity Sports Bra SWEATY BETTY
Power Union Jack Ankle Leggings SWEATY BETTY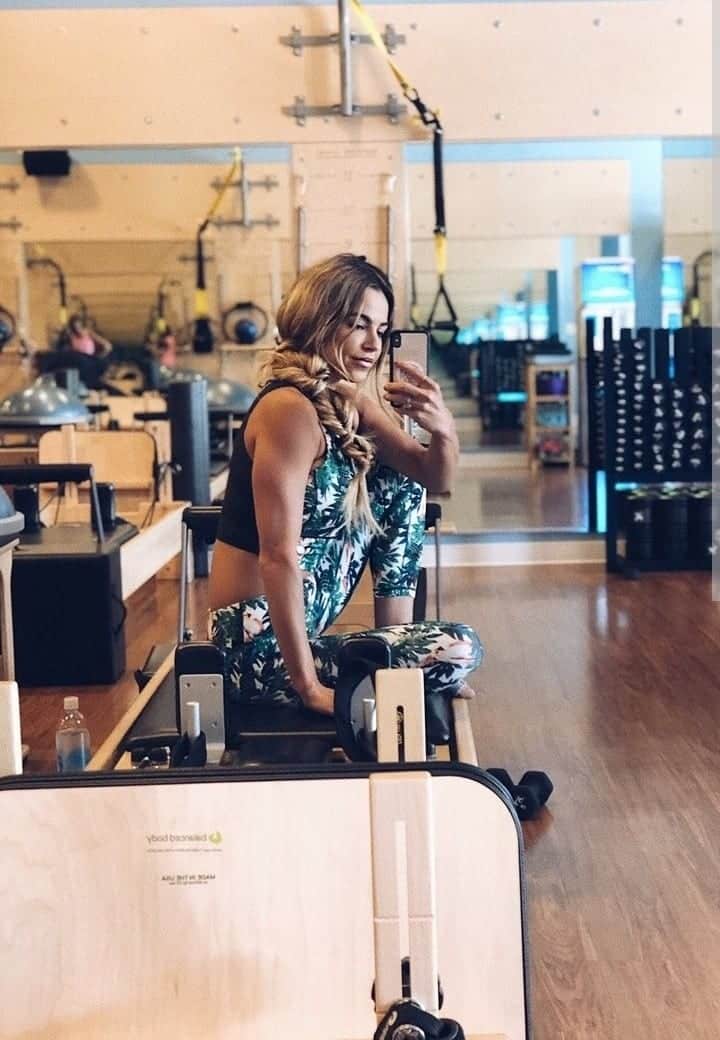 ↓ 21 – Pilates Class Outfits With Pretty Details
Girls? How about a modern play on the classic sports bra? It's wondrous just pair it up with high waist mesh leggings, and you are fit for the class.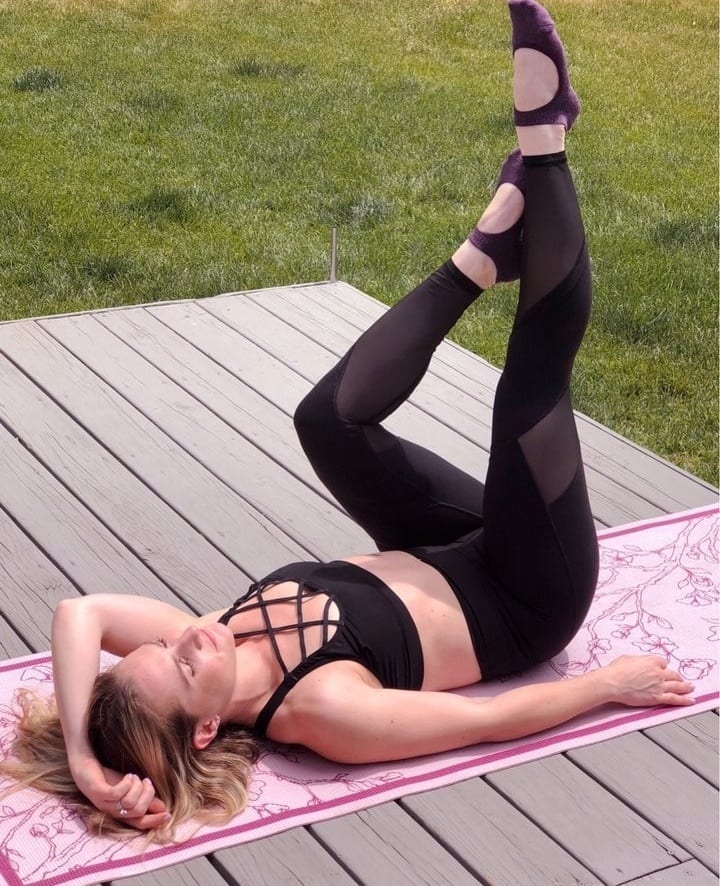 Shop Similar items here in less than 100$
HIGH WAIST COTTON MESH LEGGING 40$
VICTORIA SPORT The Lightweight by Victoria Sport Keyhole Sports Bra 34$
Have a look at this amazing outfit comprising of a bra that is emphasizing a low racerback, adorable scoop neck and subtle cutouts at the front and back. The Moonlit Bra is a flutter of fresh activewear air trust us.  Pair it up with a matching Highline lace-Up leggings like in the picture below. It has a silken, high-waist and those cutout sides with elastic lace-up detailing will provide you breathability as well as style.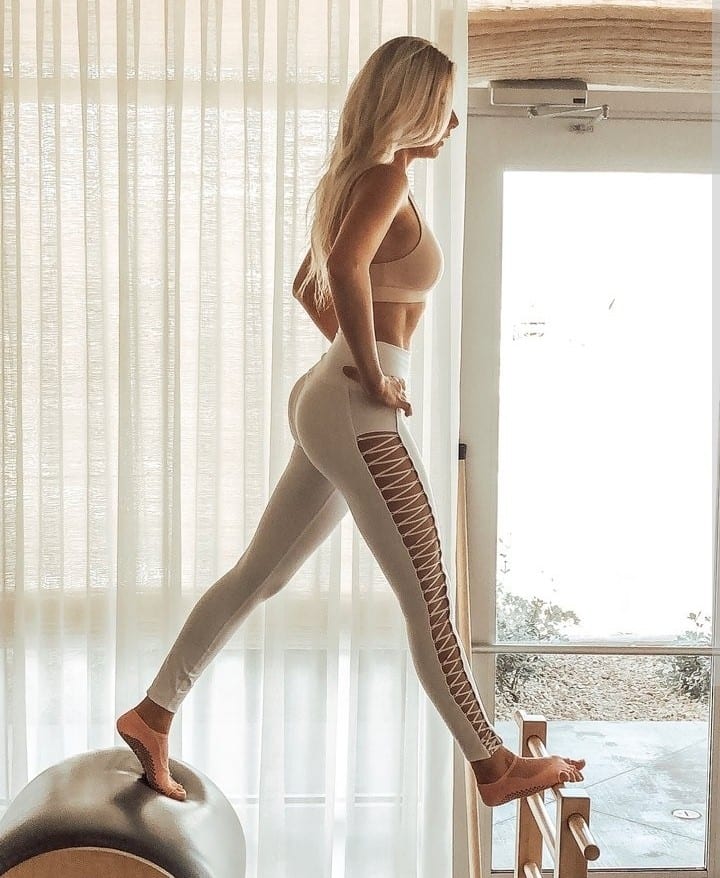 Shop Similar items here in less than 300$
HIGH LINE LACE-UP LEGGING $150
↓ 20 – Fit For Pilates Outfit
Even if you have had problems with various exercise routines, like cardio, etc. due to obesity or past injuries, Pilates will take you in its open arms and will make you feel fit and energized with its low-impact moves. Wear an outfit that will support you during the class, which can vary from person to person. Usually, it is advisable to wear form-fitting outfits.
Also, have a look at these 21 Ways to Wear Black Leggings.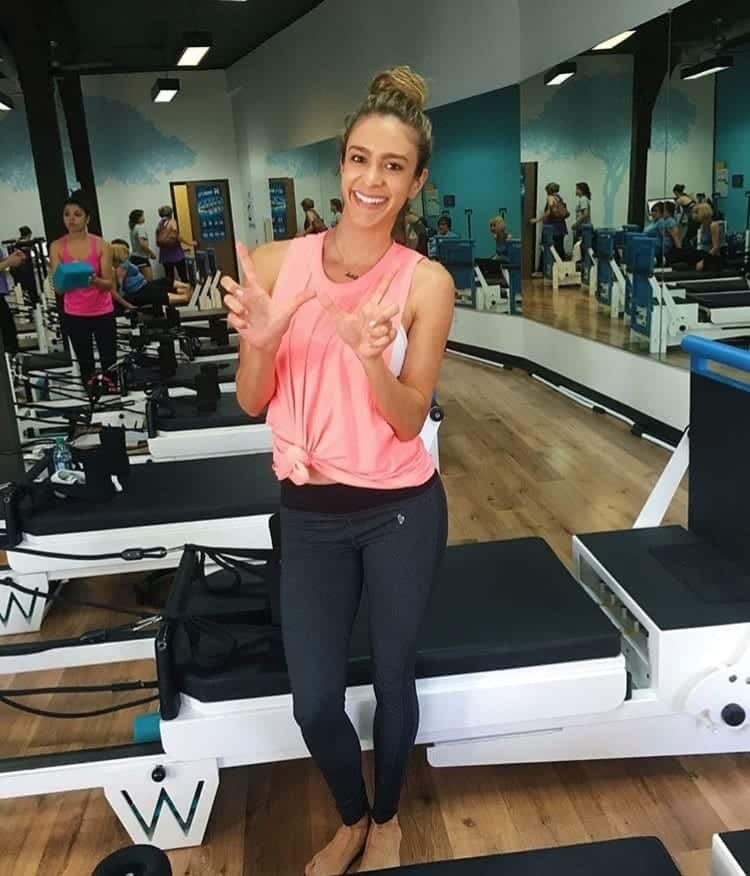 ↓ 19 – Gothic Style
Just because you have to work out, doesn't mean you can lose your individuality or your particular style. If you have a strong faith in one specific style or fashion quirk, flaunt it with pride. With black and darker shades, you can emit strong Gothic vibes, and the excellent fit of the outfit will support you while working out.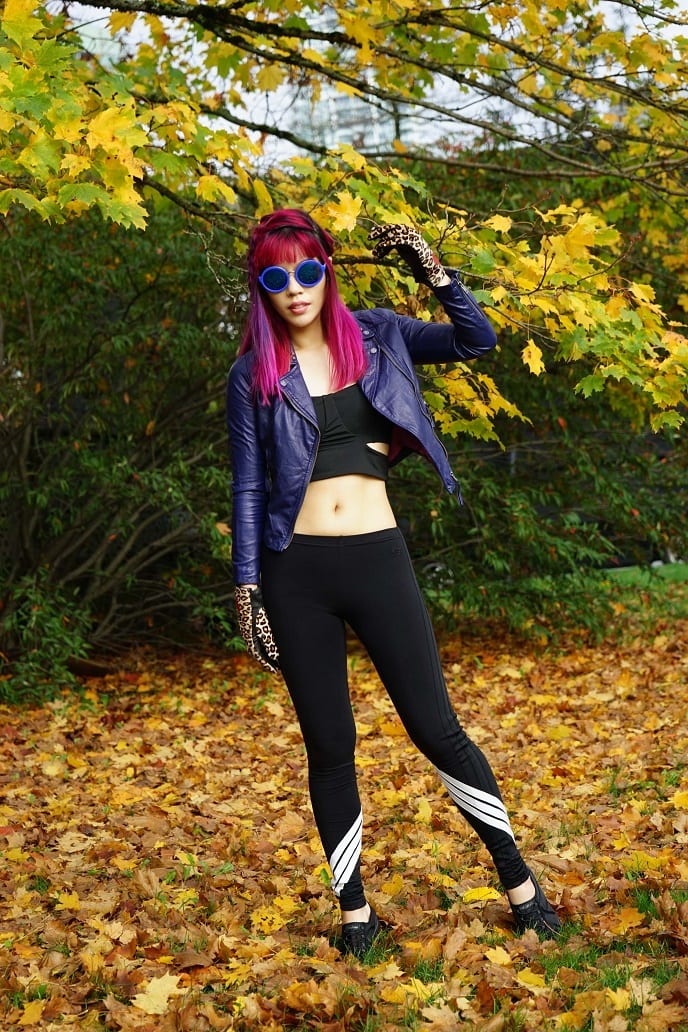 ↓ 18 – Attractive Pilates Outfits
The time is far gone when workout clothes were dull and monochromatic or grayscale. The world of today has realized the importance of supporting, vibrant, and versatile sports and workout related wearables. You can find many options with floral prints, galaxy abstracts, and general plain colored attires.
↓ 17 – What To Wear To Pilates Class
It is often difficult for women to decide how they should dress up for various workout classes. For pilates, it is apt that you wear soft, stretchable and fitted clothes that will provide you the space to stretch around with ease, and not dangle and get caught in the pilate equipment like the reformer and create problems for you.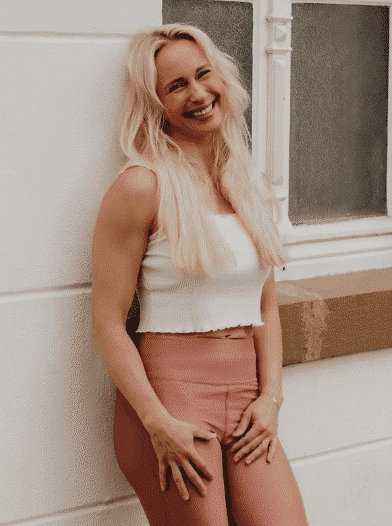 ↓ 16 – Beginner's Wear For Class
Beginners shouldn't feel any apprehensions while choosing the gear for pilates classes. Again, just be careful that whatever you are wearing is not too loose or baggy, doesn't have any extra embellishment like belts, zips or ties, etc. that may make you very uncomfortable because most moves would be performed flat on your back or will sabotage the Pilates equipment. Be very careful that you have properly tied your hair so that they will not disturb you while you are sweating at the studio. Wear tees or tank tops that you are comfortable in and cropped leggings or regular tights.
Via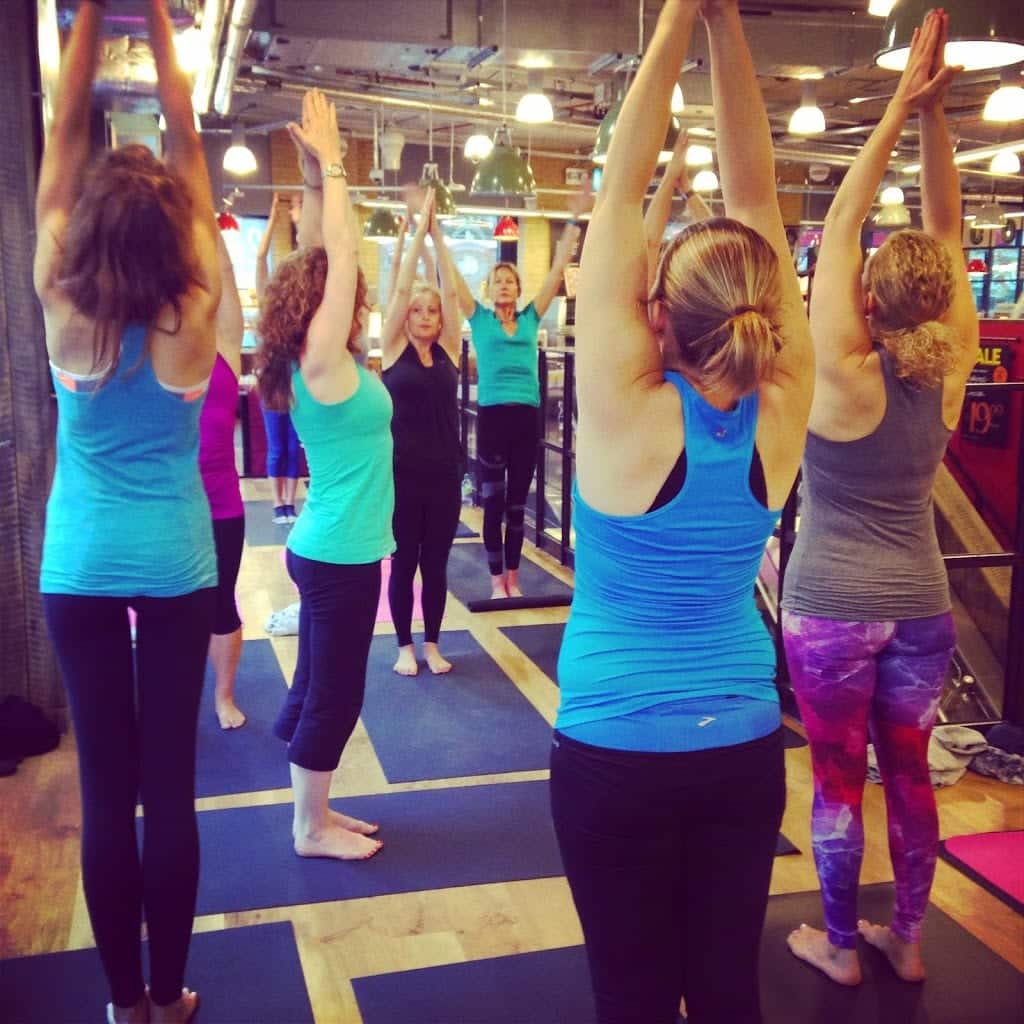 Via
↓ 15 – Pilate Activewear
Your activewear will efficiently assist you in dressing up after class with its smooth transitioning quality and utility. You can now move around in style.
Here are 10 Super Cool Gym Outfits for Women.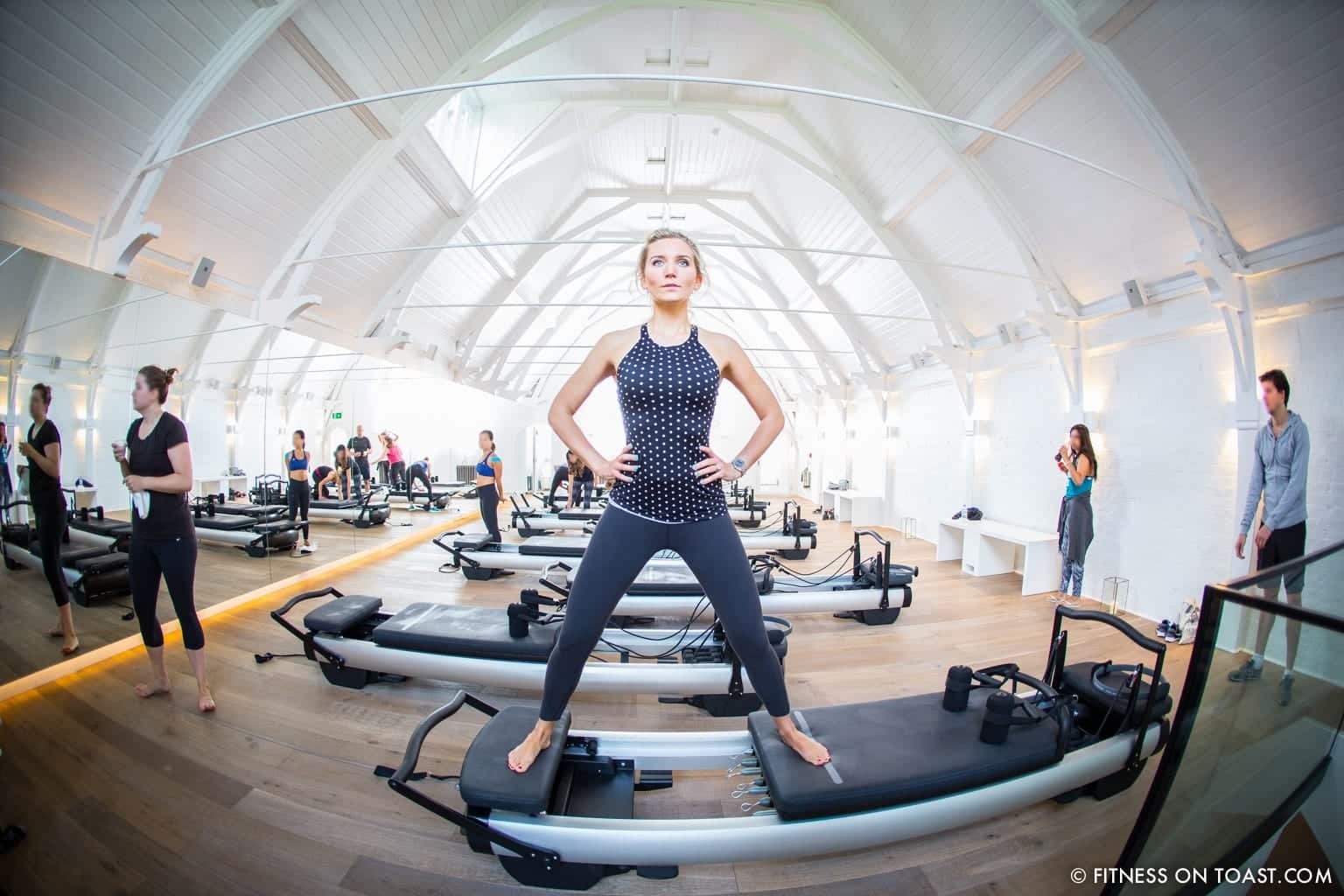 ↓ 14 – Home Sessions Outfit
Pilates can be taken up at home if you are bound to stay at home due to any reasons and can easily be performed. While working at home, you don't need to worry much about your outfit, so go for maximum comfort and feel-good factor. A grey tank top and wet shorts are not only easy to work out in but will also give you a great casual look, in case you need to run around for errands.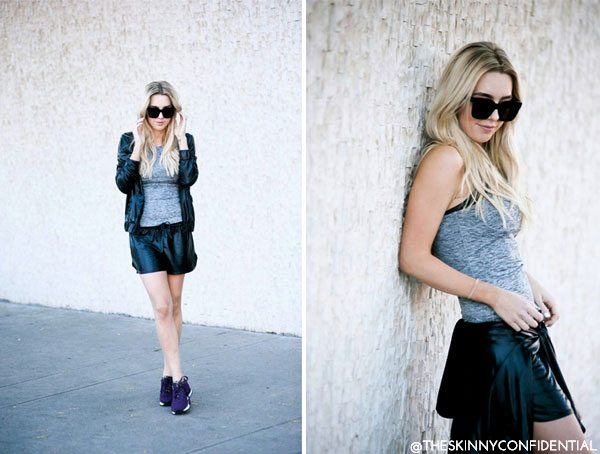 ↓ 13 – Dressing Up For Power
Pilates is all about exploring this hidden power inside you, so gear up accordingly. Wear clothes that give you confidence and strength.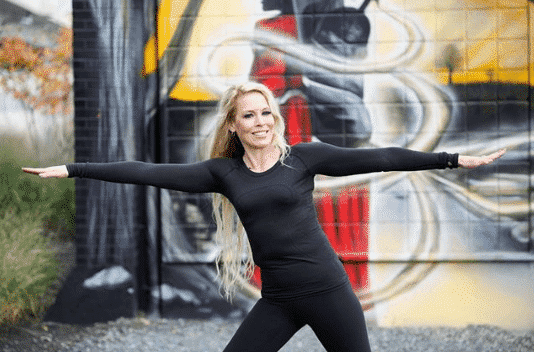 ↓ 12 – The Girly Outfit
Just because it is supposed to be a form of exercise, doesn't mean you can't have some fun with your outfit selection. Expose your girly side with colors and prints that will show your feminine side with grace.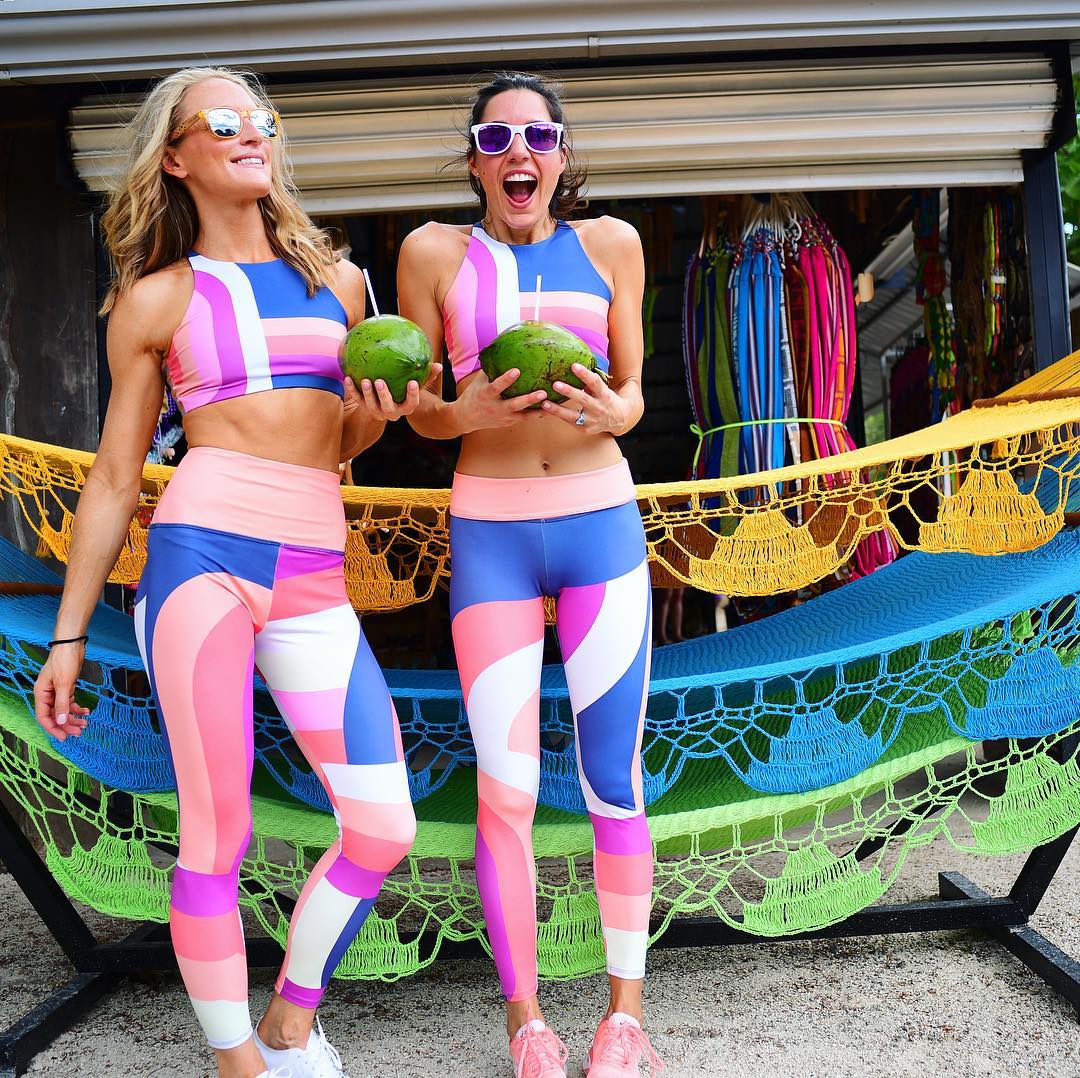 ↓ 11 – Twirling Like A Pro
With this beautiful slit tank top and bra combination with tights/leggings, you will want to twirl like a pro.
Via
↓ 10 – Fun Outfit Ideas
You can mix and match styles and colors to make fun outfit choices every day. Wear tanks tops with high waisted leggings or spaghetti top ruched shirts with shorts. Make sure your shorts don't overexpose your bums. Check out these 16 Cute Outfits with Tank tops for more ideas.
↓ 9 – Working Out In Spring
Spring is the season of blooms and changes. Start your spring Pilates fest with beautiful bright colored crop tops and bralettes that are both supportive and pretty.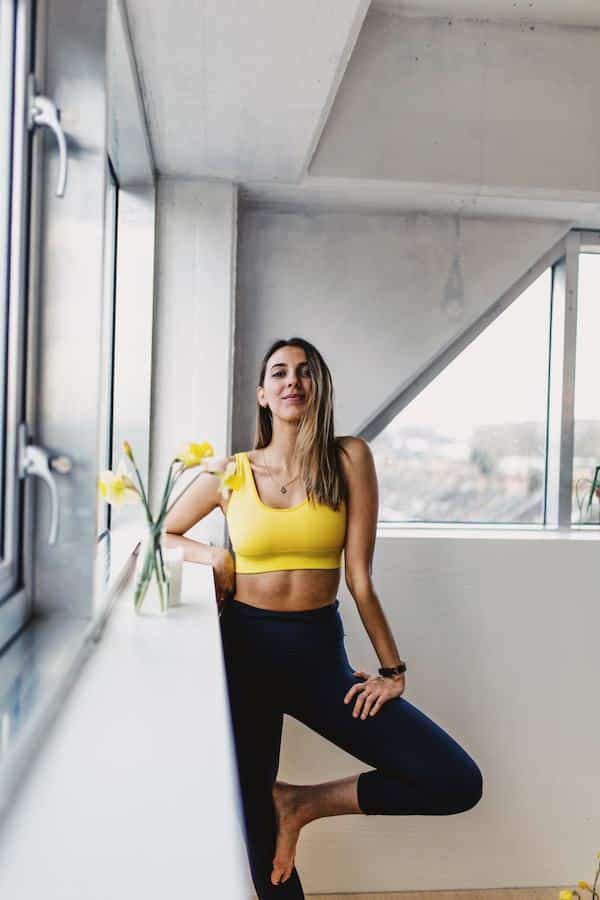 Via
↓ 8 – What Should Older Women Wear
You should wear fabrics that are stretchable and comfy and styles that will support you. Subtle and covering tank tops and leggings would greatly complement your personality.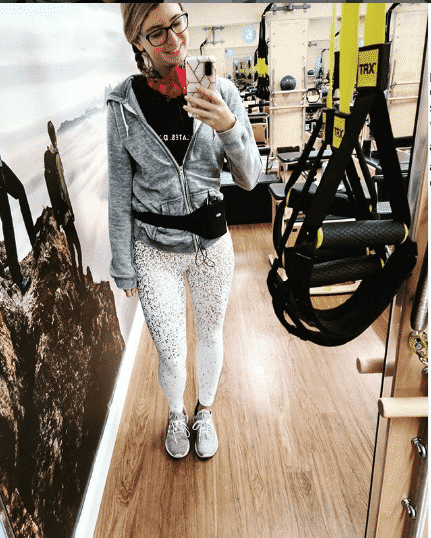 ↓ 7 – Plus Size Pilates Outfit
You can now get easy access to plus size clothing for pilates classes. You can now wear beautiful attires that will flatter your body and let you move around with ease and with better support options for your particular body type.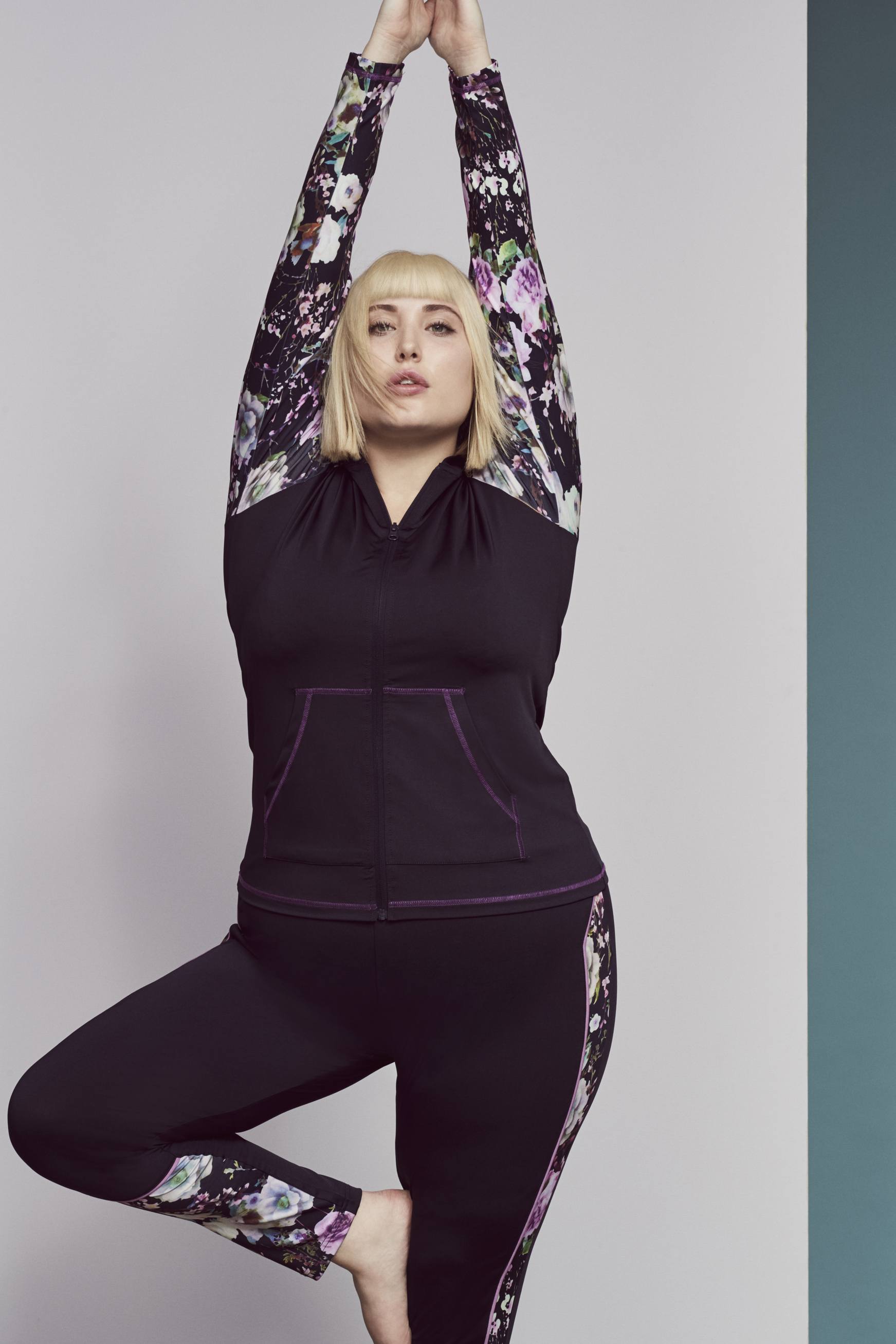 ↓ 6 – The Celebrities Gear
Pilates has been very popular with celebrities, and you can see various stars in chic and fitted activewear pilate outfits that make them look gorgeous and flatter their toned bodies. Here are 20 Gym-wear Ideas for Modest Look.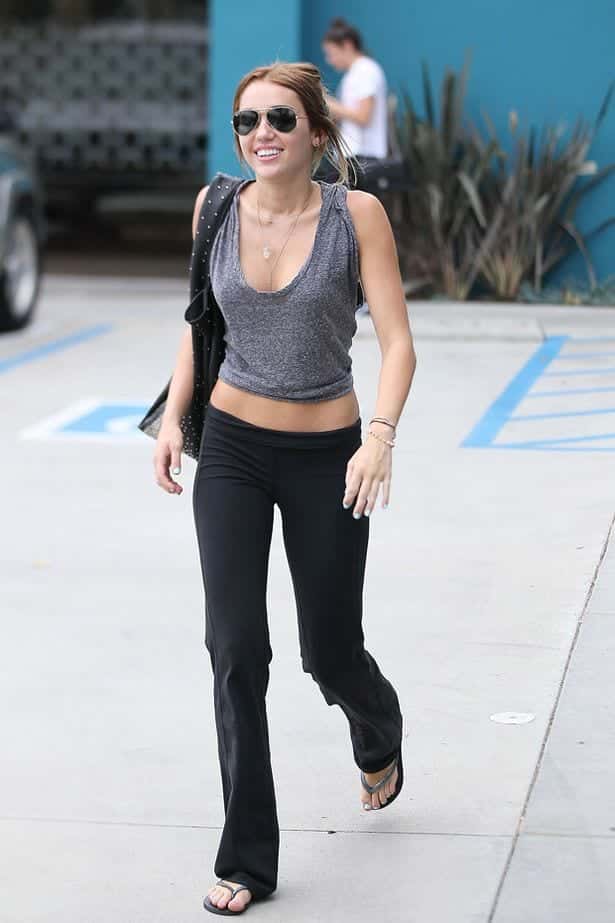 ↓ 5 – Graphic Tank Tops
Graphic tank tops with inspiring quotations and pictures are an excellent choice because when you feel exhausted, you can always look down and feel inspired and motivated again.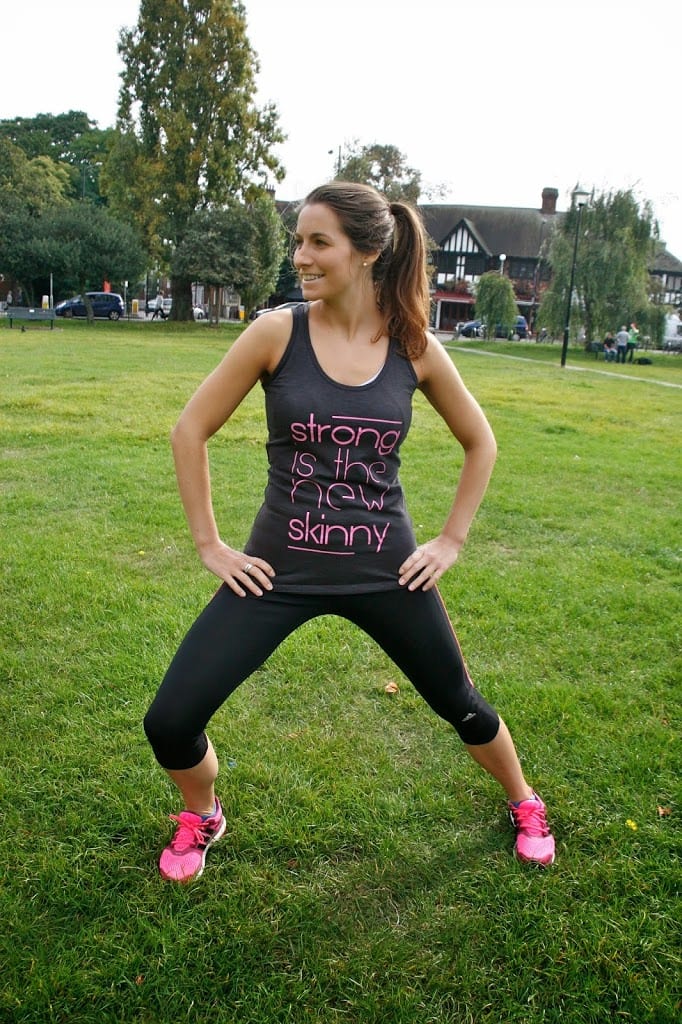 Via
↓ 4 – How To Dress Up For Winter
Winters don't give you an excuse to seize going to those pilates classes. Dress up in hoodies, high neck sweaters, and exclusive sportswear jackets to make you feel stylish and warm at the same time. For legs, use woolen leggings.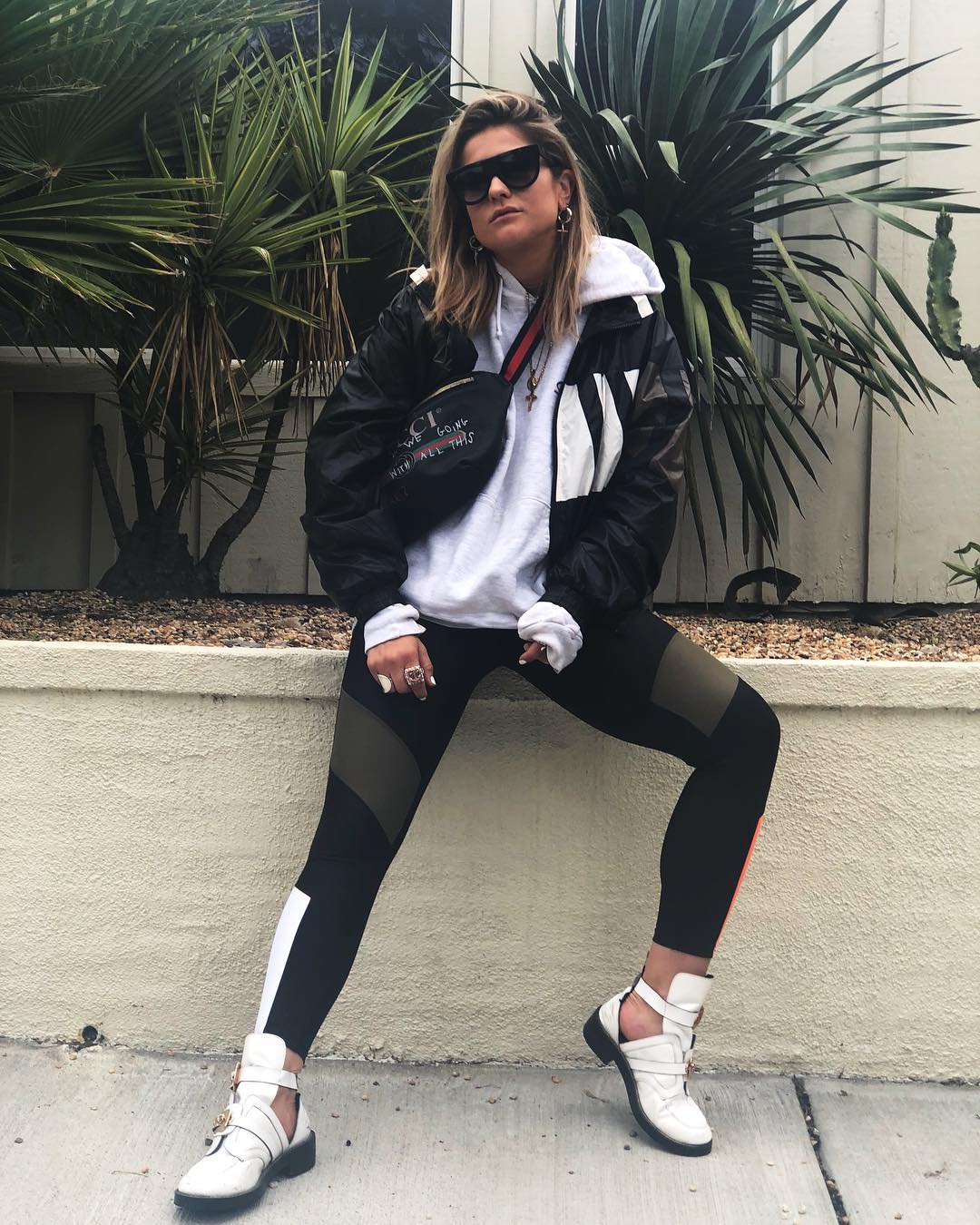 ↓ 3 – Bralette & Capri Pants
Fitted bralettes and capri pants are a prevalent choice of wear for various health bloggers and instructors. Try out a properly fitted bralette and capri pants for your next class.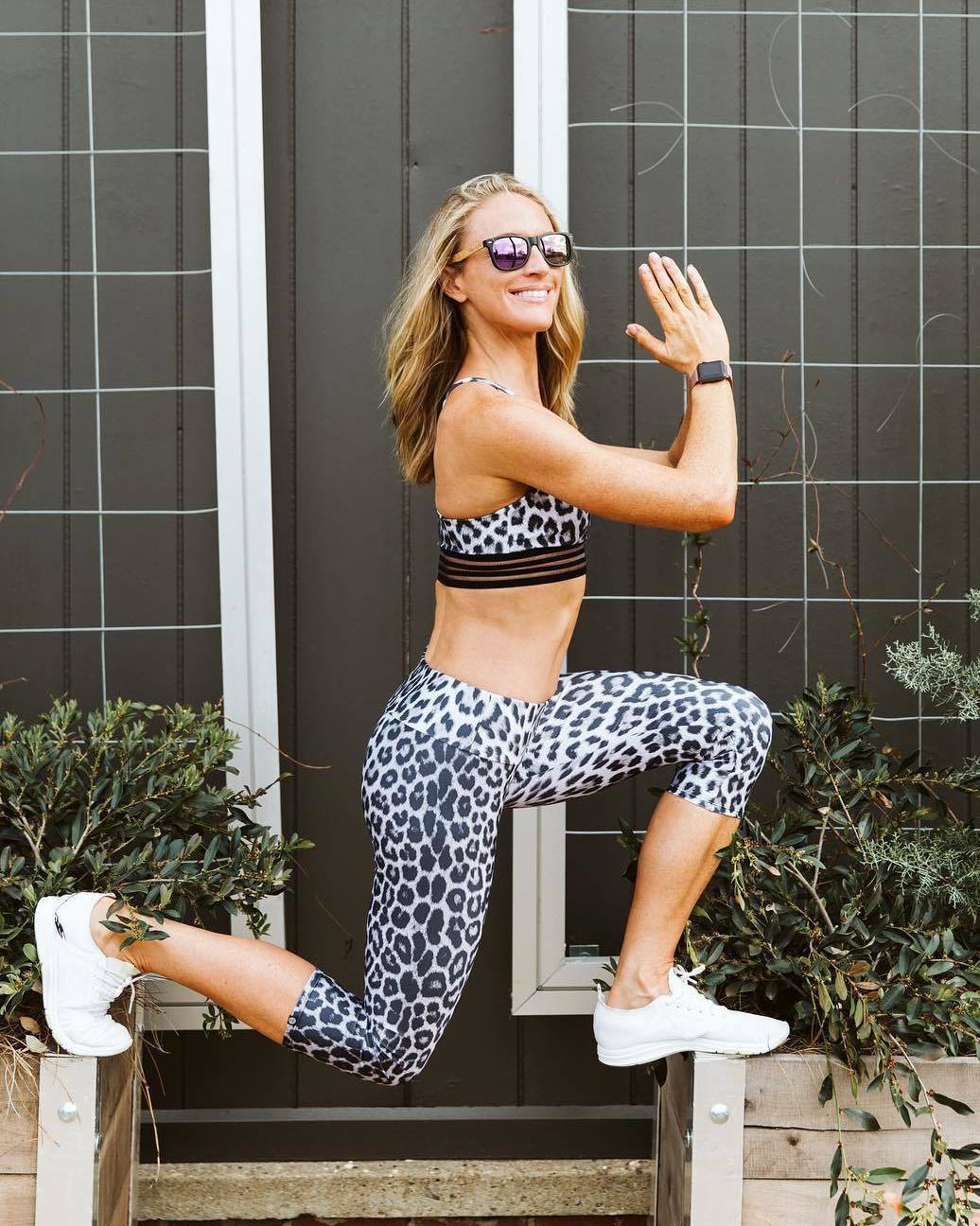 ↓ 2 – Colorful Outfits And Designs
A simple one-for-all design and color is now a no-go. Versatile designs and colorful outfits are now available to match your personality and individual taste.
https://www.instagram.com/p/CF2G5KgldCq/
↓ 1 – Stirrup Tights, Shoes, And Socks
People are often confused about legwear and footwear for pilates classes. It is best to wear stirrup tights as they give length to your legs and provide the much-needed flexibility and natural movement.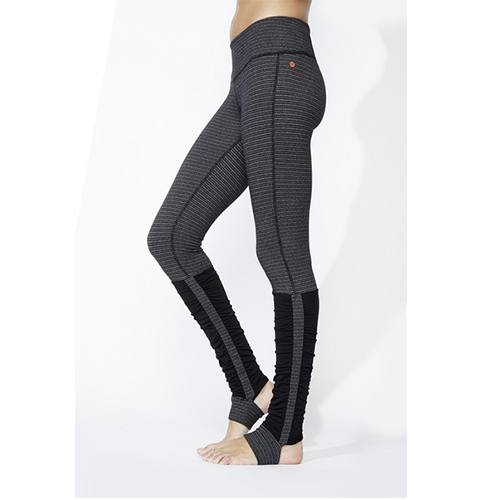 Via
Quite a few years ago, barefoot trainers became popular with celebrities and fitness instructors as they gave you a better posture and are good for your joints. However, now there is no need to wear any socks or fancy footwear to your Pilates class, and you can even go in your flipflops. However, if you do want to wear something to cushion your feet, wear this below-given option.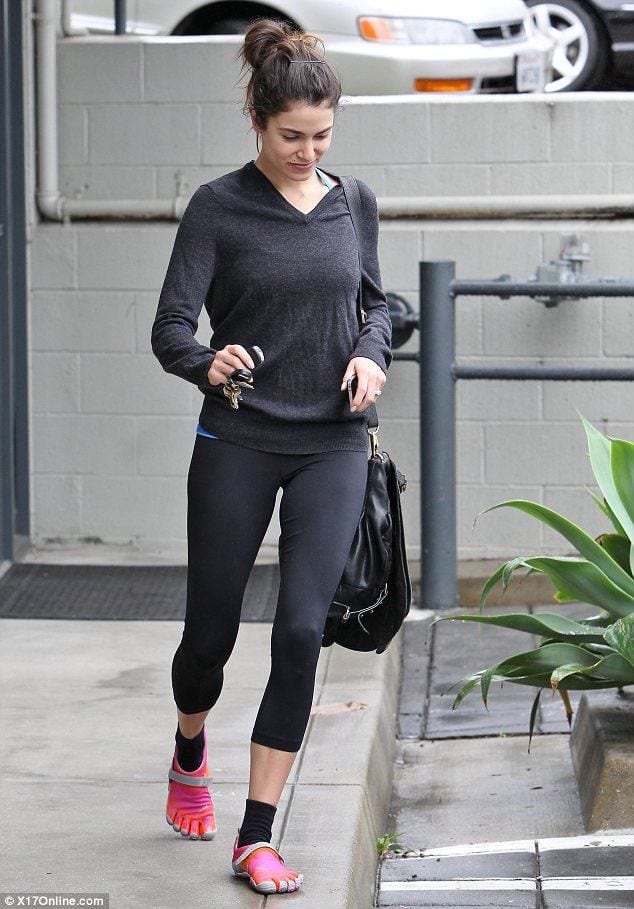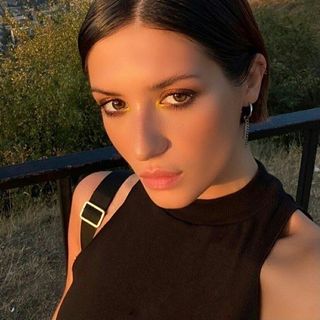 Avid reader and Fashionista. London Based freelance lifestyle editor