How to Wear Extensions. Are you among those women who term a bad hair day equals a bad day? If yes, then there is nothing surprising as from centuries there is a deep relationship between women's hair and her confidence.
As silky, shiny, and dense hair boost the self-esteem of a woman, in the same way dry, frizzy, and split hair ruin her mood and make her feel sad. It's not necessary that you have some kind of hair issue. There are possibilities that you just have taken a short bob cut and now want luscious long hair look for an upcoming party. Definitely, you can't wait for them to grow and want a miracle to happen.
The availability of hair extensions has made the miracle possible which not only gives a natural look, but also very easy to apply without the help of any hairstylist. Extensions give you super-sexy and long hair with the option of as much volume as you want to add. Moreover, turn these extensions into different eye-appealing hairstyles like braid, bun, and woven hair. Read the article to learn amazing uses of hair extensions to get a classic and stylish look.
Simple Extension Tutorials for Beginners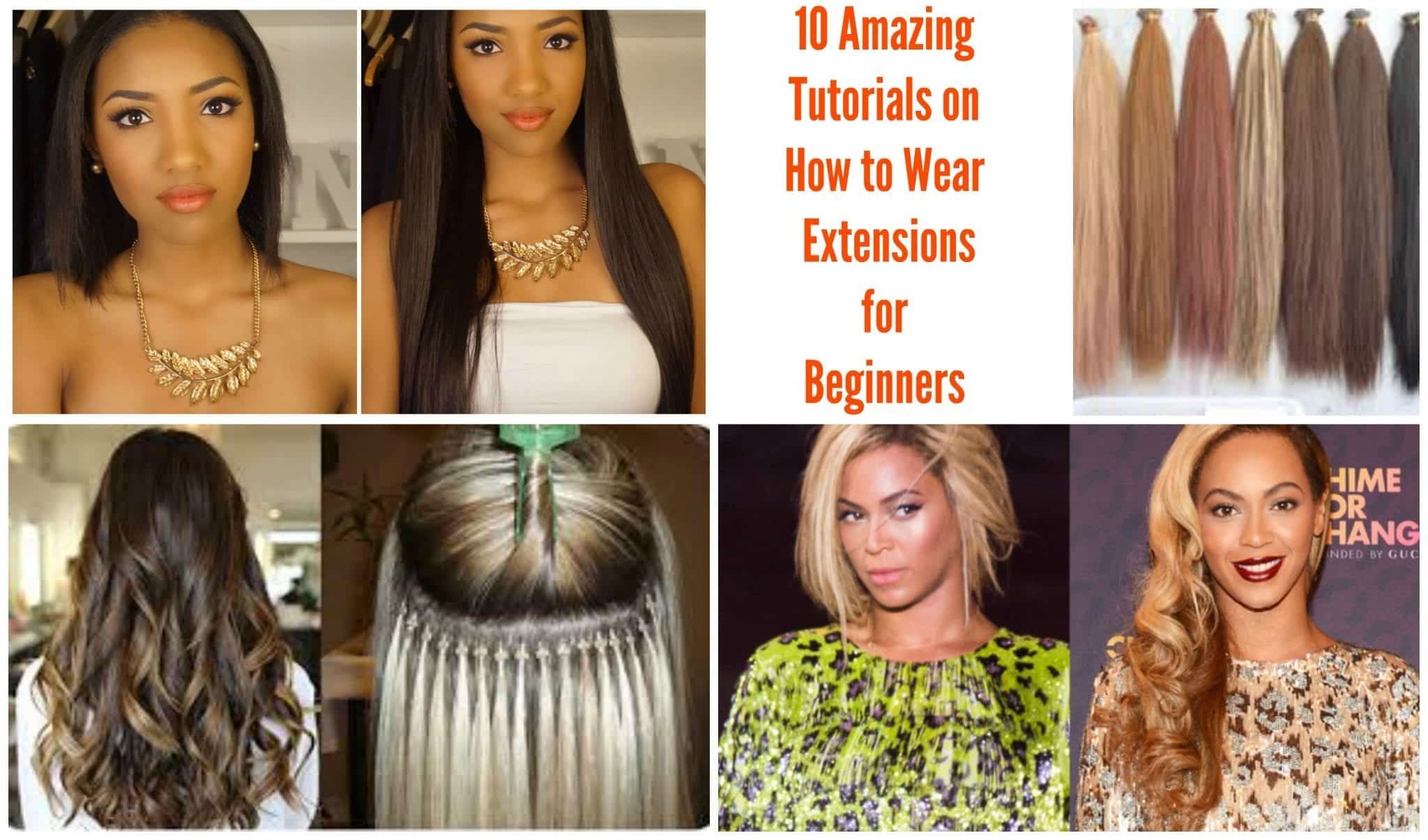 #10- Coloured Extensions for LongHair
Use colored extensions in smooth and straight hair to give bright pop up. It will enrich the beauty of your hair by highlighting the black shiny texture without dying the natural hair. These subtle highlights give you a stylish look without much effort. All that would be really required of you is to add colored extensions in the bottom half of the head by using a clipper to tie knots with the natural hair. Make sure that the length of the colored extensions and your natural hair is the same while keeping the thickness of the each extension alike.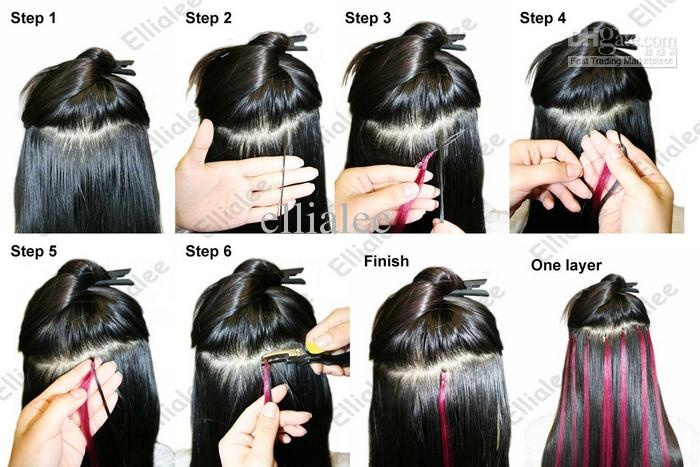 #9-  High Ponytail with Clip In Hair Extension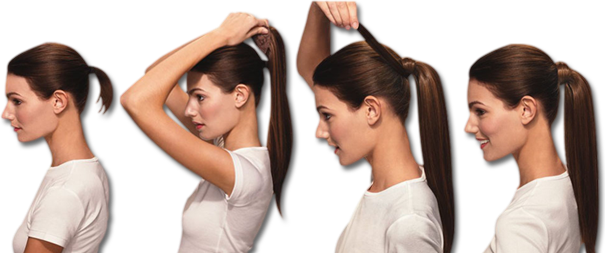 The ponytail is one of the most favorite hairstyle adopted by women as it lets you whip it out when you want to look pretty and saves your face from messy hair as well. Don't worry, if you have short hair which prevent you from freely moving a long ponytail in a stylish way and break your dream of looking stunning in a party. Just carefully go through each step of the tutorial and get your desired appearance within a few moments. To keep it secret, don't forget to match the exact color of the hair extension with your original hair color.
#8 Curly Wavy Look with Hair Extensions
So it has to be your party look where you want to look stylish and gorgeous at the same time. Curly and wavy look require hair in profusion to make the upper bun and let the rest of them on your shoulders. Add extensions at the bottom of your head and curl them with a small barrel iron. Brush the hair to give them a fine look and have your cutest looks ready for a birthday or official party.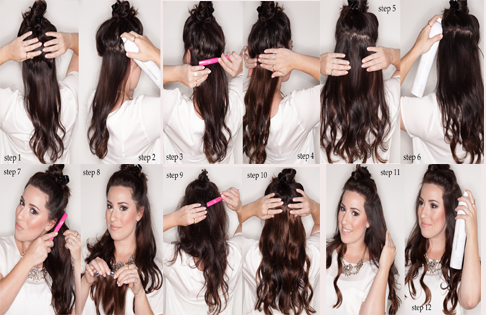 Via
#7 Messy Bun with Hair Extension
Nothing gives you more attractive look in a wedding ceremony than a messy bun. Just follow the simple steps of the tutorial and attain a romantic look. Nothing is complicated in it, just add hair extensions similar to your hair color, curl them, and wrap them in as simple way with elastic. No need to worry, if there is a slight difference between the natural hair color and hair extensions as a messy bun will enrich the beauty by highlighting each curl. Clip a flower in the bun and become classy!
#6 Braided Headband with Extensions
The braided headband is a nice and convenient hairstyle which requires only a few pins and two small hair ties to accomplish. Add fake braided hair extensions in the hair and tie them small bob pins. To enhance the beauty, pull out some curls and brush the remaining hair to prevent a messy look.  Follow the aforementioned method to add extensions at the side of your head. What else is better for the styling of your unwashed hair?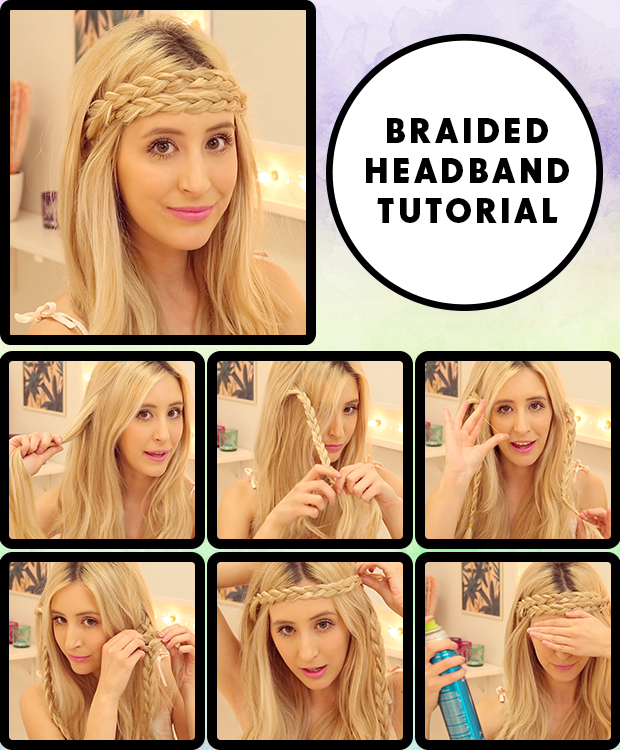 #5 Side Swept Braid Tutorial with Hair Extension
The trend of side swept braid doesn't get outdated and you often see your favorite models and actresses in this eye-catching hair style. So, you might want to consider it when you have hair extensions. Pin up your fake braid inside the hair, slightly loose it to look more graceful and pull out some flicks from the side. Enjoy your super versatile look without wasting too much time and efforts.
#4 Long and Straight Hair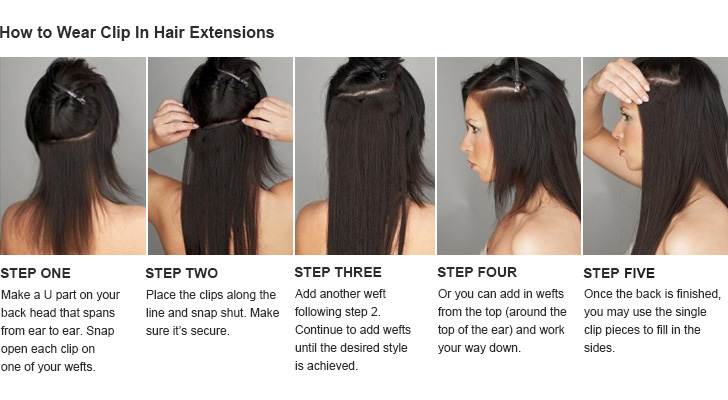 #3 Long and Tousled Look with Hair Extensions
Shorter and thinner hair limits the choice of hairstyles and you have to be contended on a few hairstyles. Get rid of the same and boring styles by adding length in your natural hair with hair extensions. Be the part of a party with your long and tousled hair and grab the attention of every viewer. Nicely pin-up curly hair extensions, spray the hair to fix the style, and you are good to go.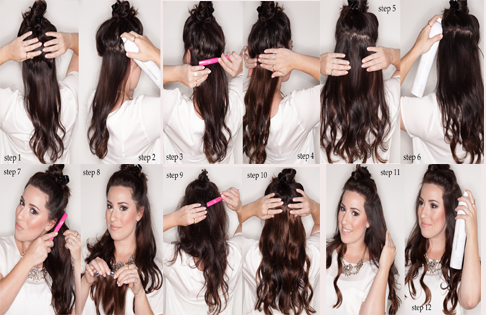 Via
#2 Long Hair over Bob Cut
Short bob cut is perfect for athletes, but you it gives you odd look in a wedding or party. Change your entire appearance with striking long hair with the help of long straight faux hair. Nicely brush the hair at the end to gently blend the hair extension fiber with the natural hair.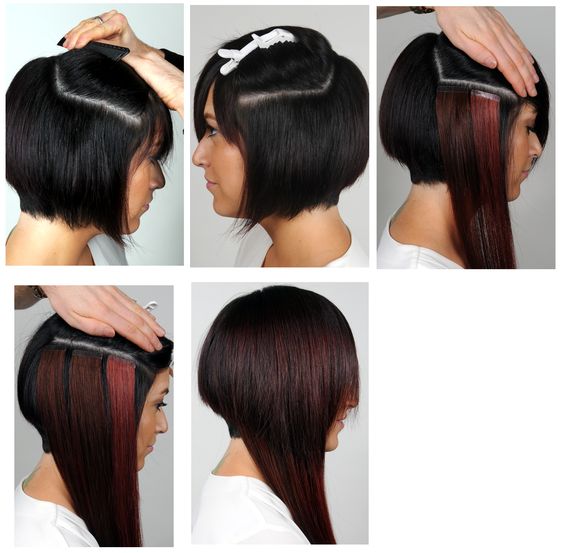 Via
#1 Elegant High Bun with Extensions
High hair bun is known as a comfortable hairstyle of working woman and housewives as it doesn't trouble during work. Use hair extensions and successfully increase the volume of the bun.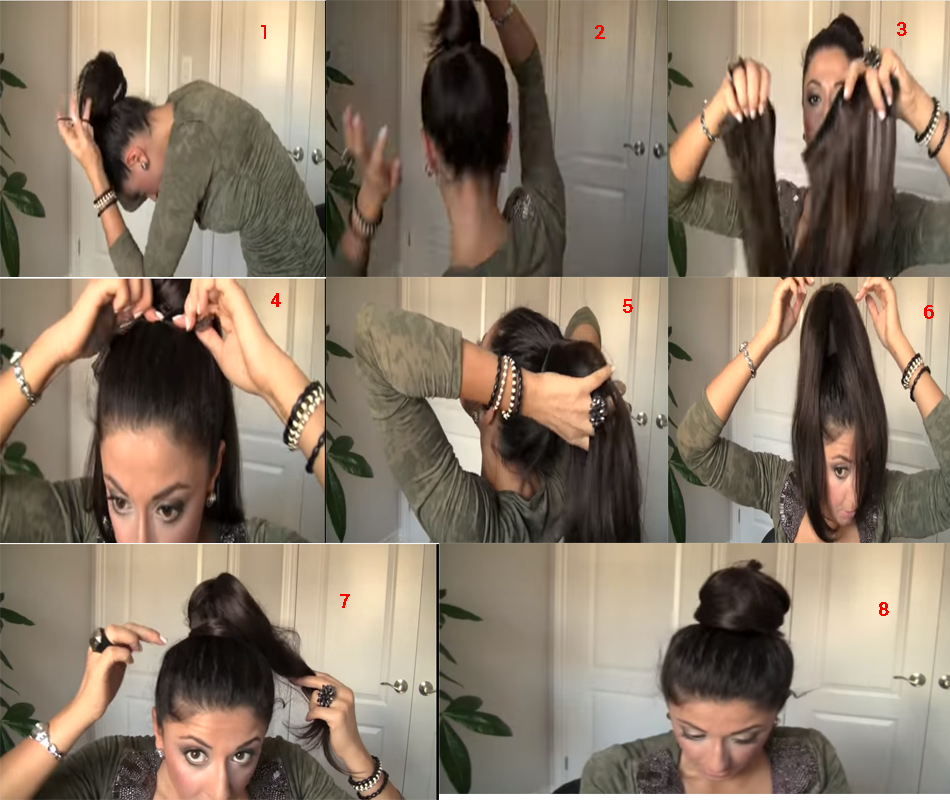 Via