Hairstyles for long hair are always in the limelight. For ages, women have grown their hair to several inches to beautify themselves, as long hairs are a symbol of adornment. Even today, in many countries, women grow their hair as a ritual.
Short hairs are a fashion sensation today but still, at least once in their lives, long hair is what any girl dreams for. Only increasing the length of hair is not a big deal but styling them matters a lot.
How to Style Long Hair?
The good thing about having long hair is that you're never short of hairstyle ideas – whether you want them open or in an updo, there are hundreds of options but here are the most popular ones:
Headbands or fancy clips to lock a few sections of hair
Half up and half down style
Wet and tangled long hair
Fishtail braid with open hairs
Beach waves
Messy bun with open hair
Sleek with midsection or side section
French braid with open long hair
Loose curls with curtain bangs or
Simple clean and brushed neatly your long hair
20 – Headbands with Open Long Hair
Pack your open hair from the front side with stylish headbands. Keep front flairs out of the band. It is a fashionable and intelligent choice to look stylish. For headbands, you have numerous options that go best with your face look but I highly recommend that you try the latest puffy headband trend.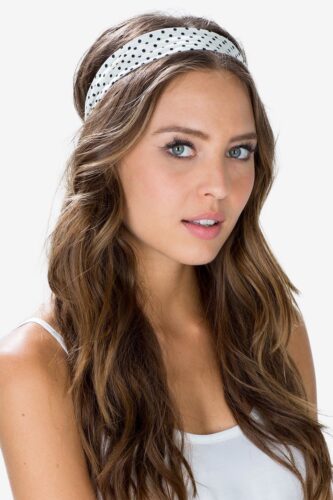 19 – Keep it Simple with a Braid
Sometimes, even the fanciest hairstyles can not beat the beauty of a simple long braid.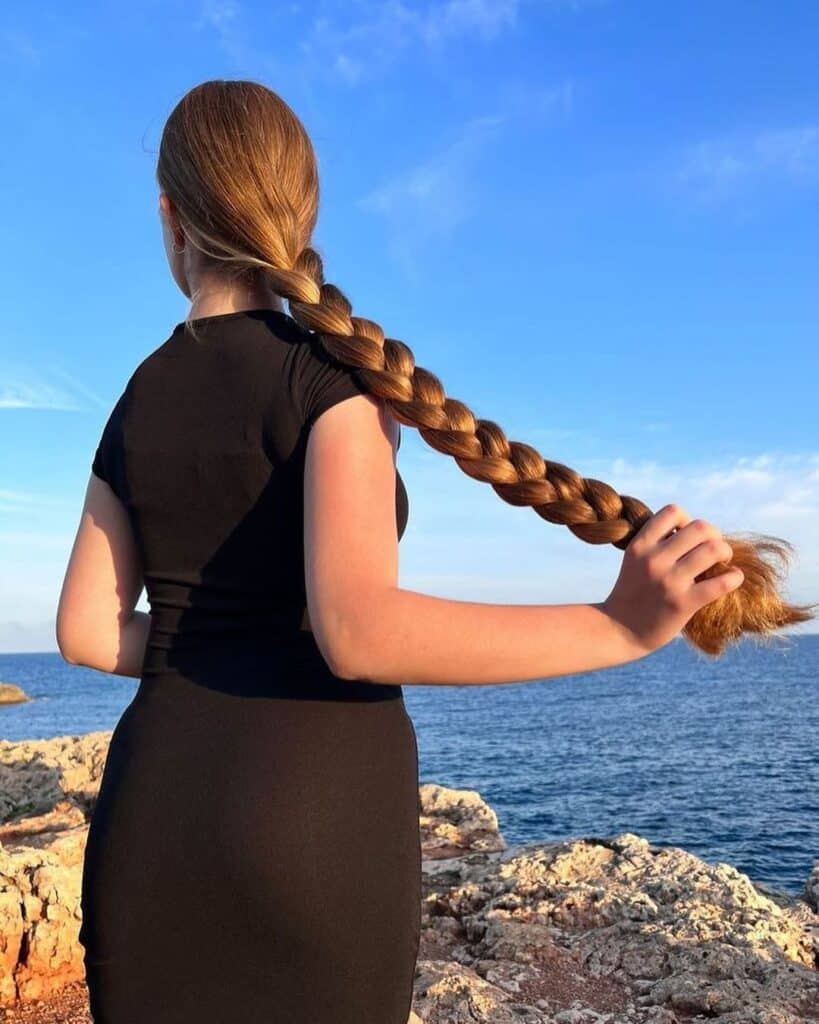 18 – Hacks to Style your Long Hair in Just 5 Minutes
Sometimes you have no time to style long hairs, as it takes a few minutes of peace to even brush them properly. Here are some tricks to style in a to-go situation.
Roll your long hair with a rolling brush, it will give a loose curl look.
Style your long hair with fancy pins or clips.
Make a quick braid from a small section of hair from the front side and clip it on the back with a bobby pin.
Backcomb a small section of hair from the front side exactly over the head and spray your hair to give a clean look.
Make a bun on the above back side of the head and it looks cool.
If you don't feel like doing anything, then you can leave your long hair a little messy, giving them a lazy look.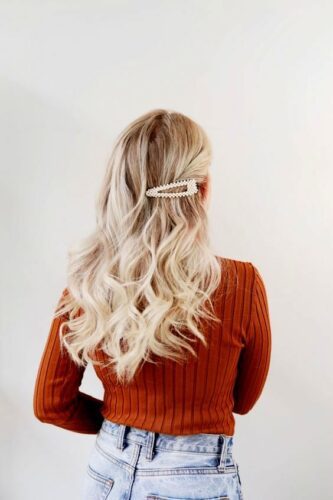 17 – Long Hairstyles for Cute Young Girls
Beautiful and stylish hair bands with flowers give a very cute look. Do some curling with iron rods in sections of the hair. Put two sections on the front side and the rest of the hair on the back with a band. This look will also be great as a bridesmaid hairstyle for baby girls.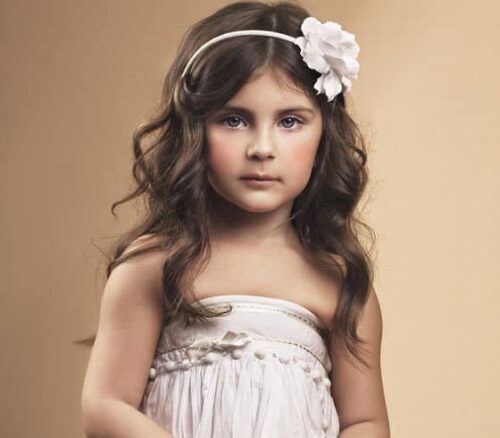 16 – Cute and Stylish Open Hairstyles for Teenage Girls
Teenagers always have guts to do experiments with their hair. Style your hair with a vibrant color or multicolors. But take care of color combinations that will suit your face and personality. Here are some of the Most Gorgeous Hair Dye Trends.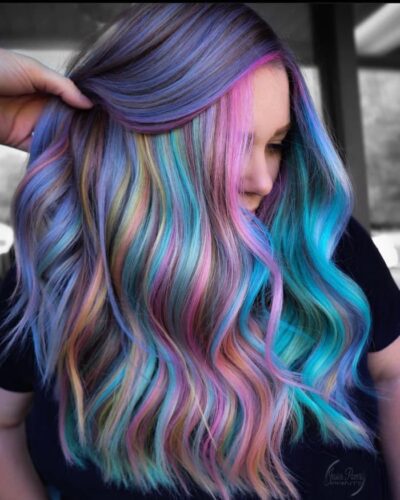 15 – How Celebrities Style Long Hair
Everyone looks upon celebrities to get ideas for fashionable looks. Some even follow them ritually and transform themselves completely in avatars of their favourite celebrities. In this image, queen from GAMES OF THRONES is slaying in midsection long hair with slight curls.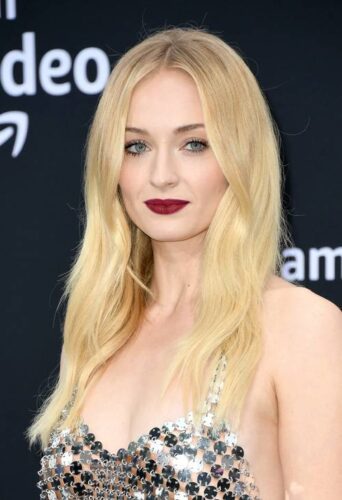 Shakira, not only a great singer but also a stunner is looking cool in side flicks and beach waves.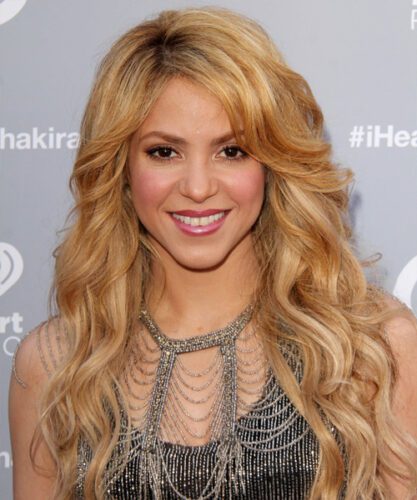 14 – For Mature Women
Many women above 50 also adore their long hair and keep them as an asset. The best option for them is to color their long hair according to their age or make them sleek or slightly wavy. Oscar-winning actress, Julia Roberts is looking fresh and attractive in a shaggy, long hairstyle. You can see this guide for some Hair Care Tips for Women Over 60.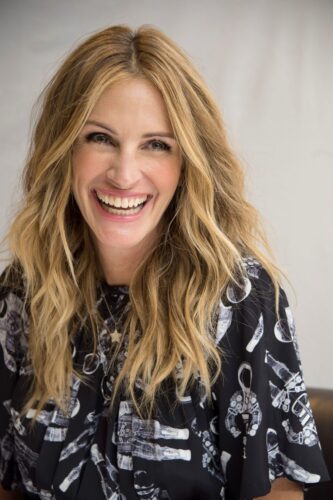 13 – Hairstyle for Long & Thin hair
Thin hairs are not easy to style. Instead of looking for a voluminous hairstyle, be creative for your thin hair look. You can go for a long section of layers cut and blow-dry. Other than that, take the help of curling iron rods to adore your hair with loose curls. If you come to no way, then coloring them blonde ombre is a smart option.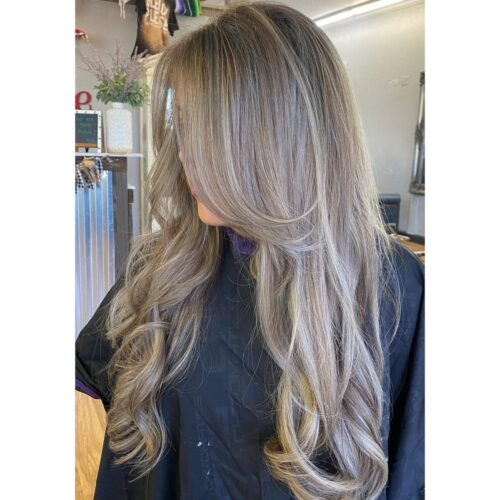 12 – Half Up Half Down Open Long Hairstyle
In half up and half down style for long hair, there are so many options for you. You can make this style for any occasion like a party, wedding, dinner. Tie some of the hair with a bow or some other accessories to give you a princess vibe.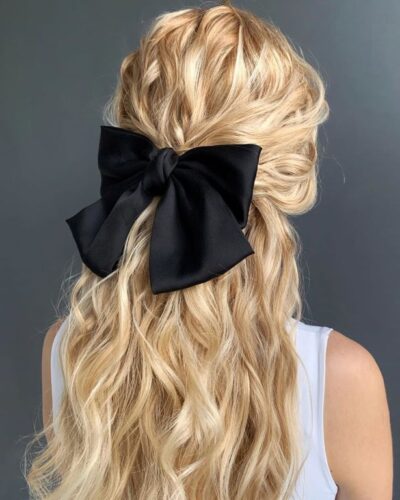 11 – Cornrows for Long Hair
Another very traditional type of hairstyle for long hair is the cornrow braid hairstyles – it's basically a style in which a continuous, elevated row of braids are done extremely near the scalp. As the name suggests, cornrows are frequently styled in simple, straight lines, but they can also be shaped into intricate geometric or curvilinear patterns.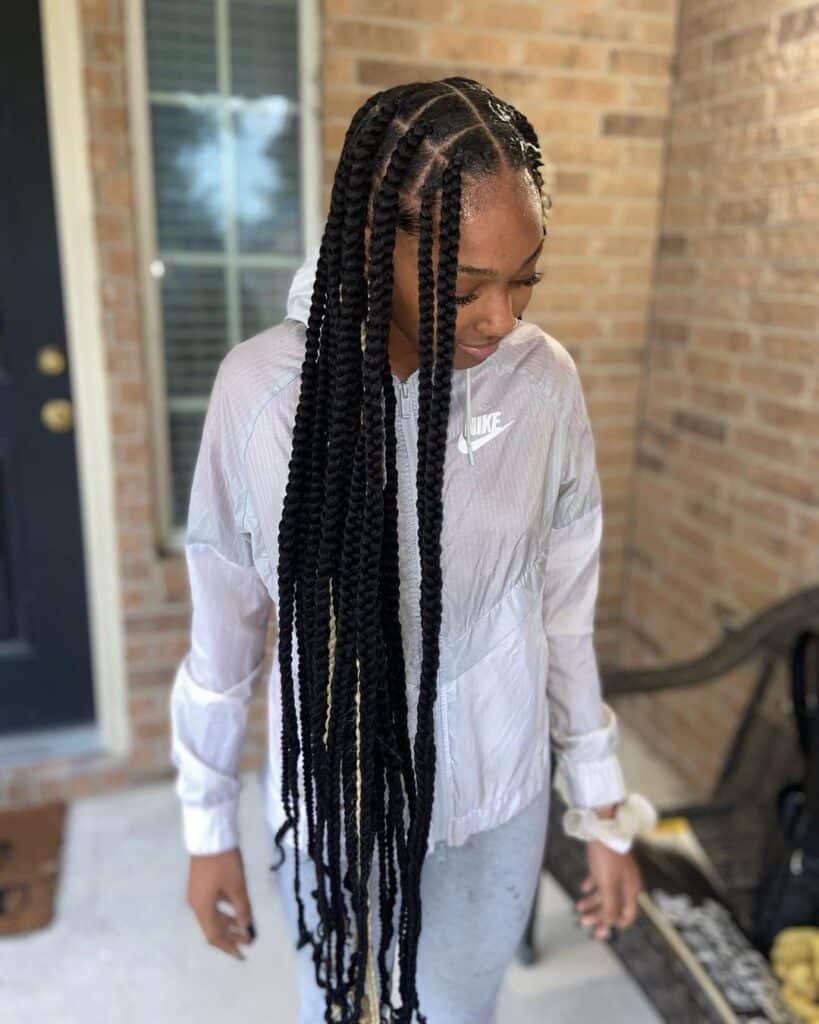 10 – How Brides can Style Long Hair
A wedding is one of the special events in a girl's life. They want to look perfect from head to toe on the most happening day of their life. For hairstyles, every girl has her thoughts. Some like to make braids and adore them with small inflorescence, keeping the rest of the hair light curls or waves.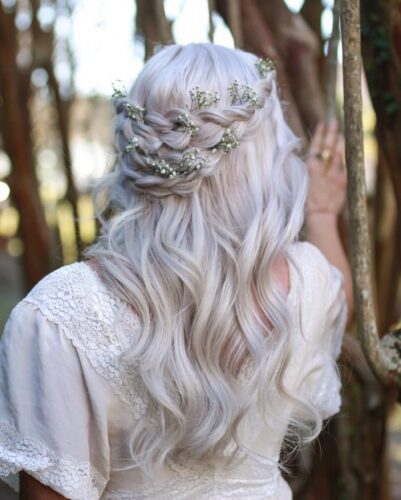 A tiara of flowers also gives you an elvish look, with light messy and curly hair.
 
9 – Open Hairstyle for Long Hair with Thick Fringe
Girls with long hair can choose to have a thick fringe on the forehead. It suits best on a round face. Thick flairs with layers give you a hot and sensational look.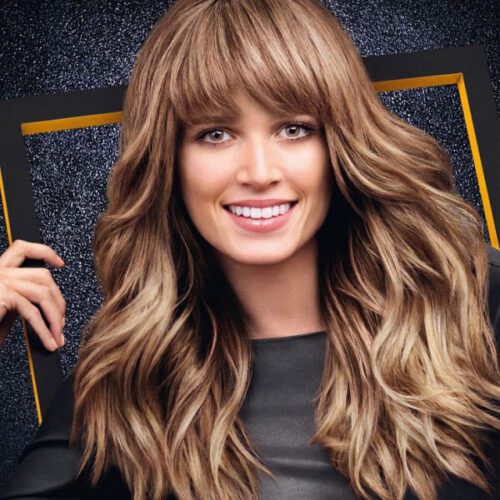 8 – Beach Hairstyle
Style your open-long hair according to the carefree winds of the beach. Long hair looks sexy on the beach with a sleek style. Waves or straight hair, it depends on your mood.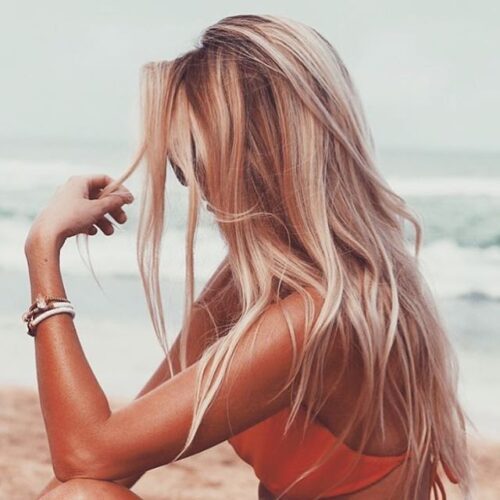 7 – Stylish Updo
If you have long hair with fringes, you need to think about heavy styling.
Just stand in front of a mirror and set your fringes according to your face cuts. See what will look good on you, curtain bangs, or put them on the side with small gold pearl pins? Or do you want some fancy touch to your long hair?
Braid in a cascade form is the best option for you. There is no science in creating this style. You have to take a few sections of hair and sew them towards the other end of your head.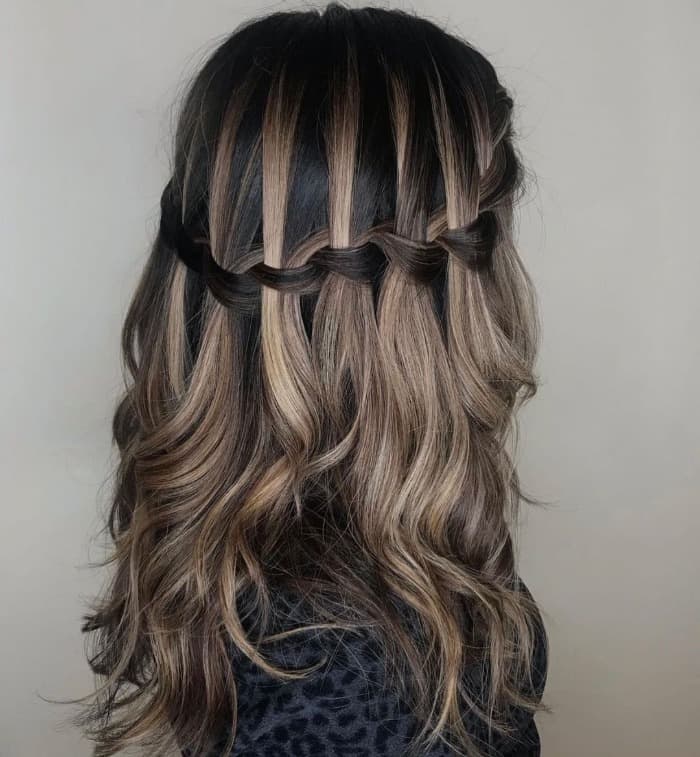 This is also known as a waterfall braid and there are many easy tutorials that you can follow:
6 – Prom Hairstyle
 To look beautiful in a prom outfit is the fancy dream of every girl attending. Already blonde dyed hair will give sensational look if you make a striking hairstyle. Braids coming from the front side and covering the upper side of the head with curled hairs add volumes to your dress and overall look.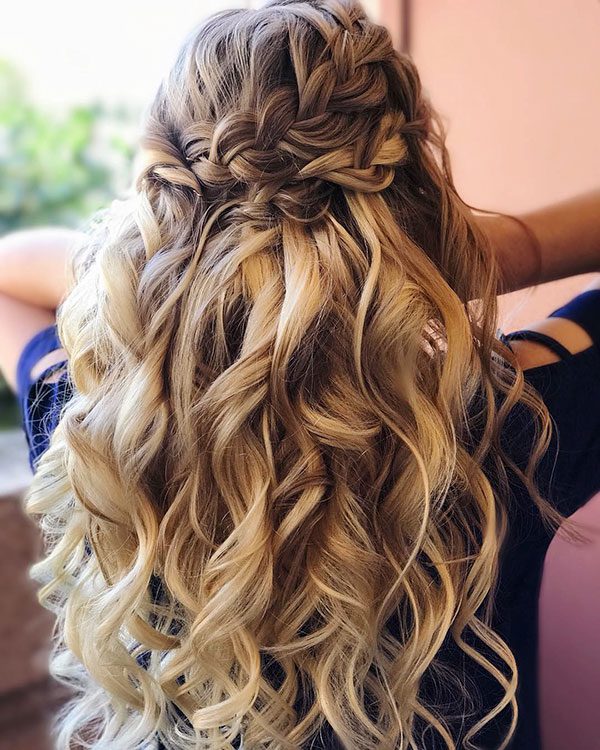 5 – Simple & Easy Hairstyle for Long Hair
Most girls at home are lazy to keep their hairstyle up-to-date around the clock. But they have a lot of time to experiment with their hairstyles. Make a headband of braids and tie it with a bobby pin or flowery catcher. Iron your remaining hair with a flat iron in a manner to give them a curvy look.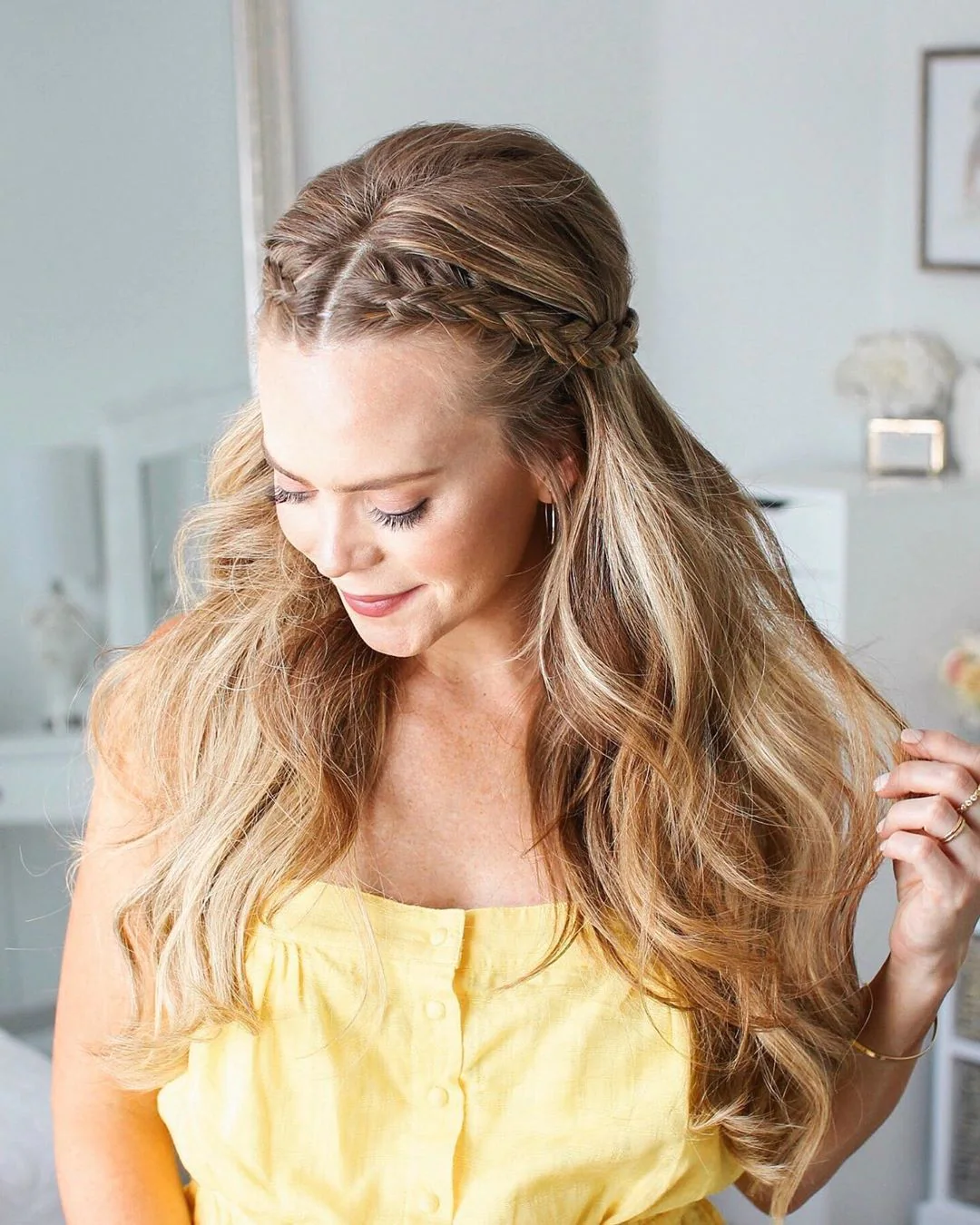 4 – How to Style Long Hair for Weddings
Are you going to attend a wedding of your friend or a family member this year? Or has your friend has given you a role of a bridesmaid? These hairstyles must be your quick picks. A light cascading hairstyle with sections of hair interwoven with side sections to grant you a fairy-like look.
For a more attractive and hot look, curl your hair and arrange them in a light messy manner. It will add a lot of volume to your hair.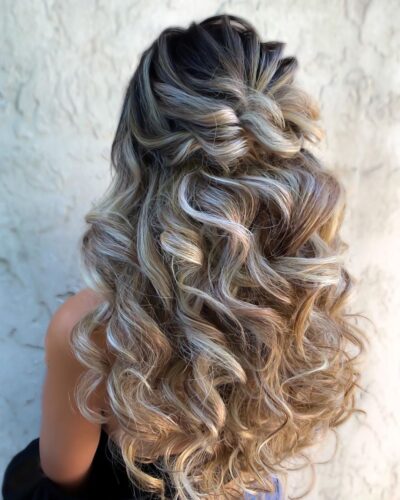 3 – College Look
The time before going to college is full of hustle. You need a quick solution at that time. You can slightly curl your long hair with a thick round hairbrush. If you have ironed your hair straight, then it makes your morning time easier.
To add a chic style to your college look, you can also try a bun above your head with open, tangled, or straight hair. It is one of the most stylish looks and can go with literally any of your college outfits.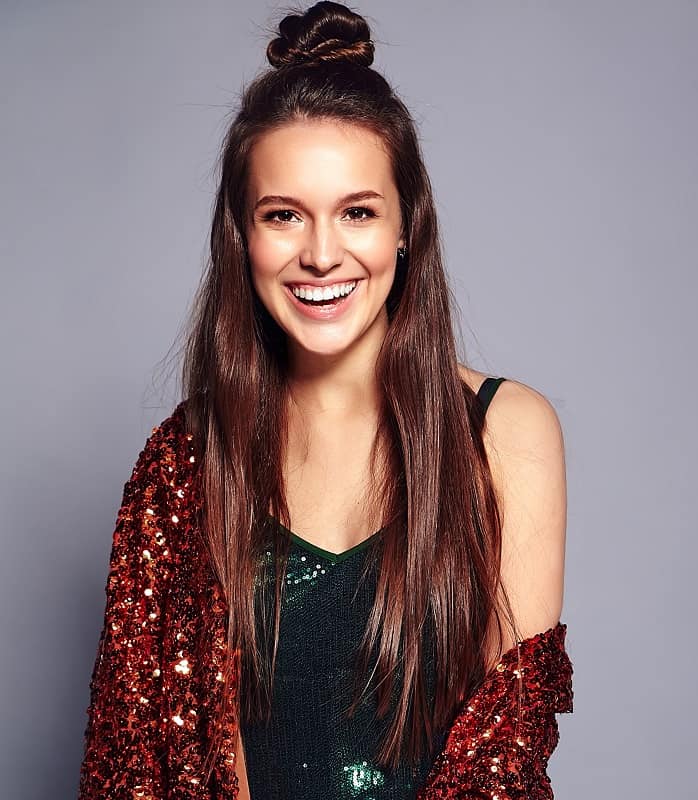 2 – Party Hairstyle
Styling long hair at parties is not a hard nut to crack. You can try to blow dry and make slight curls in your hair while drying. Put your curly hair on one side of the shoulder, and viola, you are ready to shine at the party.
If you want a fancy and hot touch for the party, create the head crown of a fish braid, with a thin, long section curled slightly hanging forward. Fringes with loose curls and messy hair also give a glamorous look for a party. Take your look to the next level by going for one of these Earrings for Long Hair.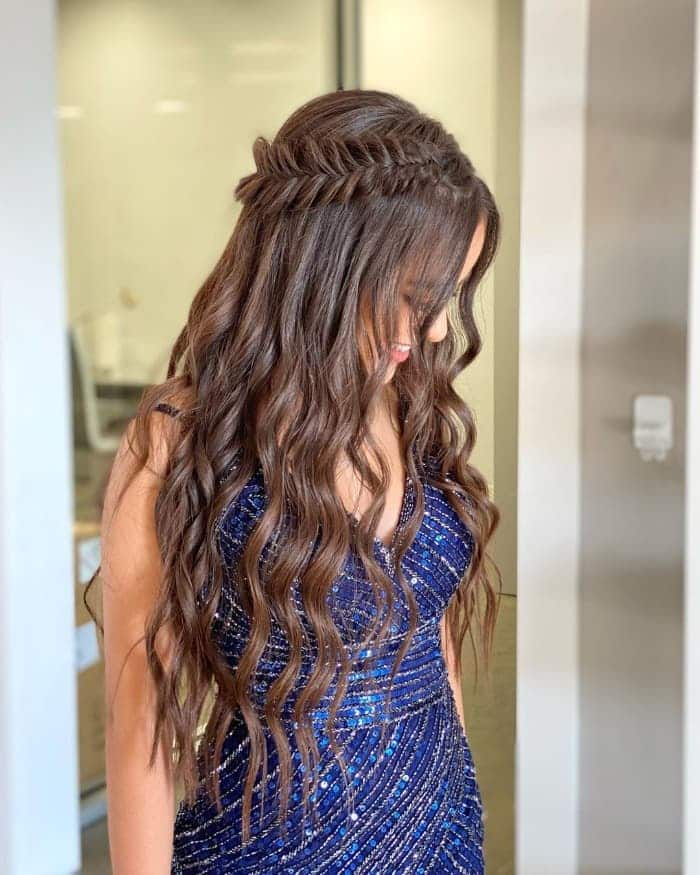 1 – Summer Hairstyle for Long Hair
For Summers, you want a hairstyle which won't make you feel flustered or sweaty so ponytails and buns are usually the best option. Buns with long hair can be difficult to manage so an easier option is to first make a braid and then roll in up into a bun.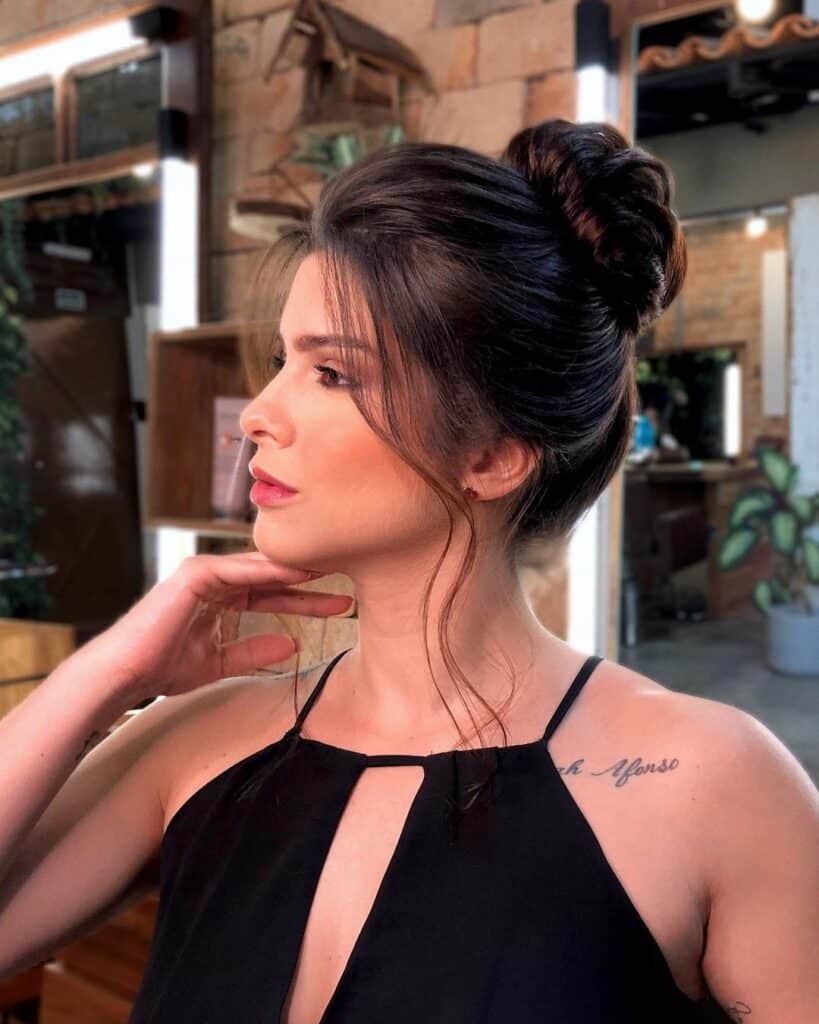 Frequently Asked Questions
Q: What is the Most Popular Hairstyle for 2022?
A: One-length cut is in for 2022. Dry your long hair after a bath, and simply brush them. It is a style in itself.
Q: How can I Make my Long Hair Look Stylish?
A: You have a lot of choices to make your long hair look stylish. Put some beautiful pearl pins on one side with open long hair. It will give you a stylish look. If you like wavy long hair then go for beach waves. You can also experiment with fringes to entirely change your look.
Q: Are long hair in style?
A: Long hairs are always in style. You can easily play around different styles with long hair. Curl them or keep them straight; it's upto you. You can also dye blonde hair in an ombre color which is very trending this year. 
Q: What Hairstyles are in for Long Hair this year?
A: Long layers were in style always and for 2022 they are back. You can change your long hair look according to your face shape, symmetry, and frame. Enhance your look by making the best use of your front hair. Go for curtain-side bangs or feather bangs if you are experimental. Layers and curls are the best combos in 2022. Using a curling rod will add volume to your layer-cut hairs.