Flannel Outfit Ideas for Men. The flannel shirts have made a comeback, and people just can't get enough of them. No wonder, as flannels are extremely comfy and look very natty as well. Not to mention, these shirts can mingle with many other items of clothing easily.
Since flannel shirts are so hip these days, you should also know how to look classy sporting them. For this exact reason, here's all the info you would need regarding how to look dashing in them!
How to Wear a Flannel Dress ?
Here are a few tips you should keep in mind for when you decide to wear a flannel outfit
Firstly, never overdo the look by wearing a plaid flannel shirt with something else checkered
Experiment with different styles
Thirdly, know that denim and flannel is the ideal combination
Lastly, be yourself!
↓ 20 – Ways to Wear a Flannel Shirt
There are several ways you can rock the flannel shirt. You can wear these under sweaters, over plain or graphic tees. You can keep them buttoned or unbuttoned. The flannel is a casual look that you can sport in any way and look dapper in every single of them! RECOMMENDED: 20 Ways to Wear Blue Suits with Brown Shoes Ideas for Men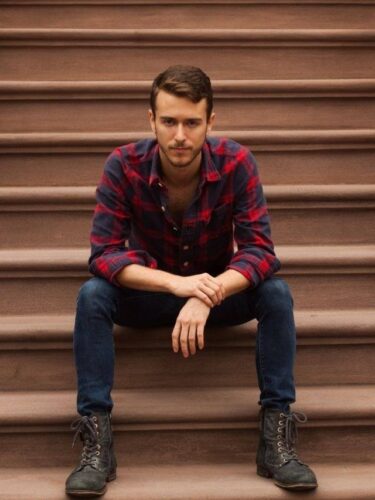 ↓ 19 – Wear Flannel Around the Waist
Wearing the flannel around your waist is a cliché yet classy look. It takes guts and loads of style to pull it off in a snazzy manner. To do so, you should first completely unbutton the shirt then tie it below the belt area by the sleeves. Simple!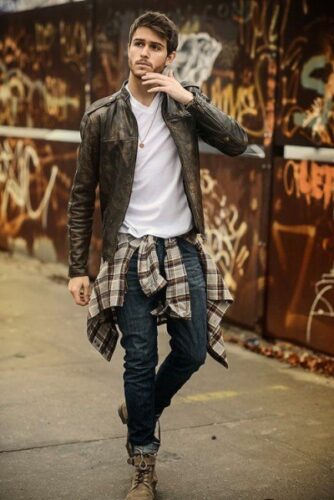 ↓ 18 – Roll Up Flannel Sleeves
Rolling up long cuffed sleeves is a timeless style of men that has always won in capturing hearts of lasses. All you got to do is unbutton the cuffs of the sleeves and roll them inside out and ta-da! You turn into a hottie in the span of a few seconds. Here are some cool Outfits For The Short Men-20 Fashion Tips On How To Appear Tall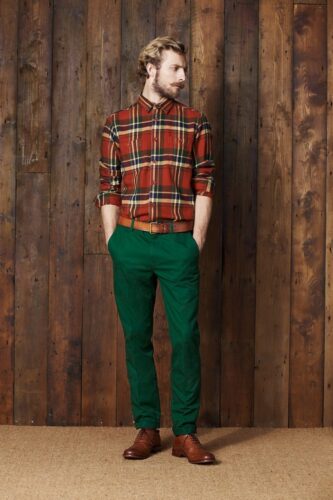 Via
↓ 17 – How to Wear a Flannel Shirt That's Too Big
Men should always try to don on clothes that fit them. Unless you are Ezra Miller. Some men though look very steezy in oversized shirts.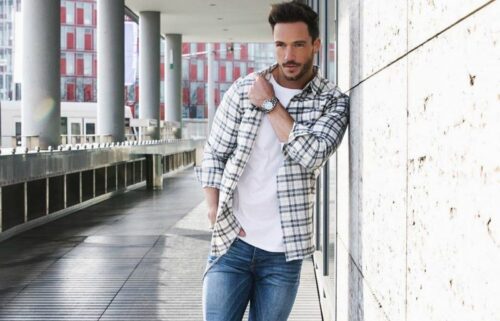 Via
↓ 16 – Layering Flannel Shirt with a Sweater
You can wear the flannel shirt under your sweater for an adorable and nerdy look. Or a decent one. Together, the flannel and the sweater look very elegant. Here are some more Sweater outfits for men – 17 Ways to Wear Sweaters Fashionably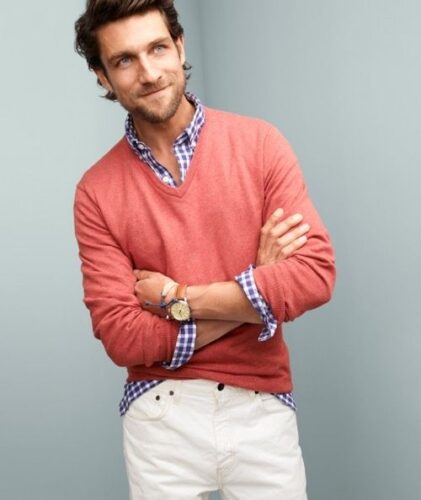 ↓ 15 – Flannel Shirt with Jeans
The overall look of a flannel shirt is enhanced when paired with jeans. Whether the jeans is a slim fit or baggie one, you will look handsome. Add brown boots, and you are bound to make a style statement; be it blue jeans or black.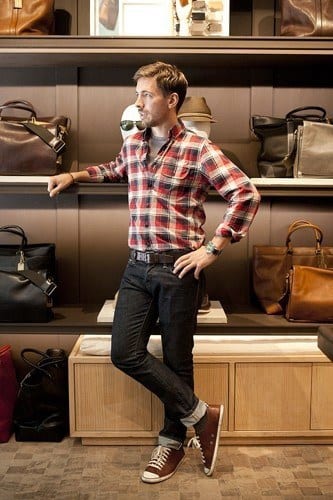 ↓ 14 – Street Style Flannel Shirt with a Hoodie – Flannel over hoodie
For a more formal and kicky look, wear a hoodie over the flannel. You are going to look really debonair! RECOMMENDED: Denim Jackets Outfits For Men – 17 Ways To Wear Denim Jacket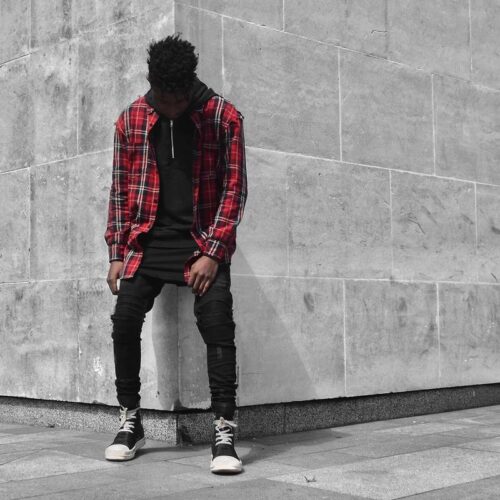 ↓ 13 – Wear a Flannel Shirt Under a Jeans Jacket
For the ultimate streetwear look don on a jacket over the flannel shirt. It looks ultra modern. Jeans jackets with flannel button-downs are in vogues these days.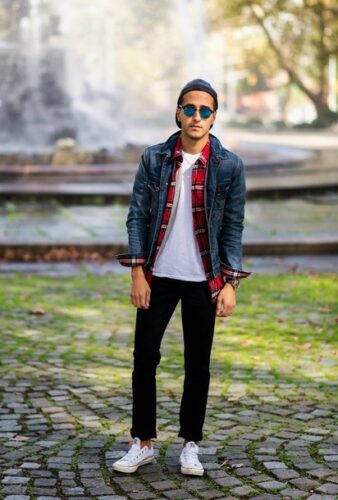 ↓ 12 – How to Wear a Flannel Shirt over a Tee
Wear the flannel shirt over a plain or graphic tee, for the informal look. Plain tees look way better than printed ones though. You can unbutton the flannel and wear sneakers to look great! Here's How to Wear Beanie Guys; 15 Ways to Rock Beanie for Men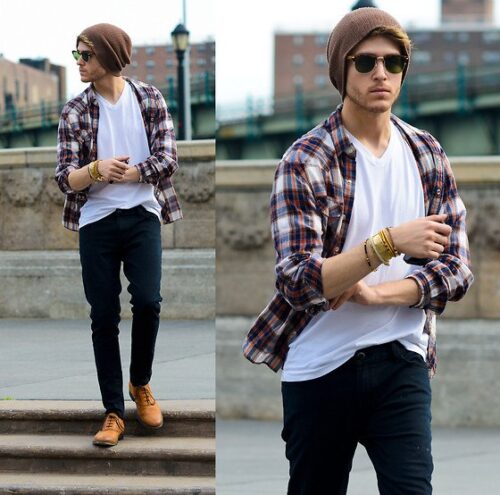 ↓ 11 – Styling Flannel Shirt with Shorts
Even though the majority of the men look weird in shorts, some of them look absolutely cool in them. Try the flannel plus shorts look if you are sure it would suit you.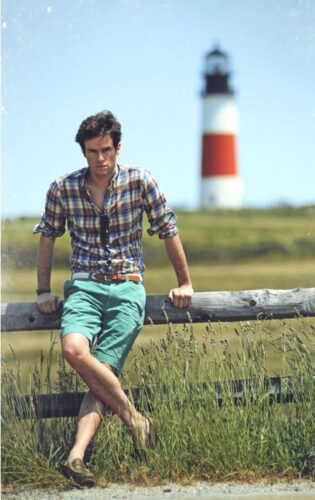 ↓ 10 – Flannel Shirt in the Winters
Wear a thicker flannel with a bumper jacket and long boots in winters. RECOMMENDED: How to Wear Bomber Jacket Men-18 Outfits with Bomber Jackets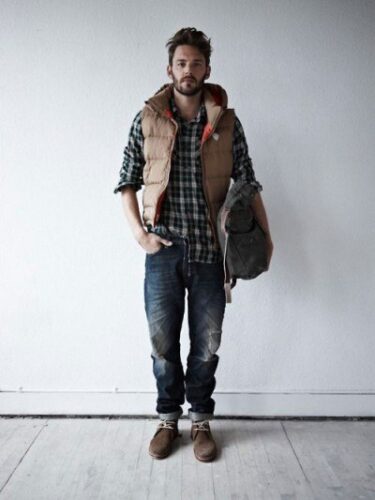 ↓ 9 – How to Wear a Flannel Shirt in Summers
For summers, be certain that your flannel is a light material otherwise you'd end up looking like a fool.
↓ 8 – Wearing a Flannel Shirt Unbuttoned
Paired with a tee, you can unbutton the flannel for a spiffy look. Check out these Men Check Shirt Outfits – 16 Ways to Style Check Shirts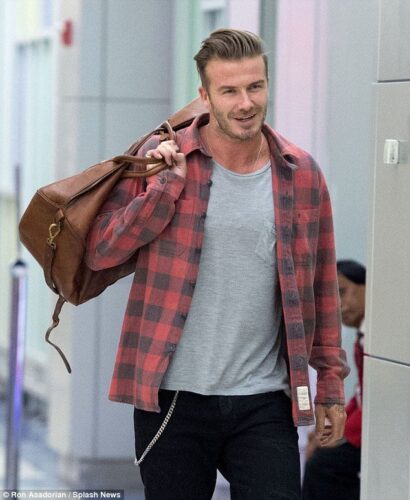 Via
↓ 7 – Flannel Shirt to Work
Decided to wear a Flannel shirt to work? Excellent idea! Make sure your sleeves are rolled down, and the shirt is properly tucked in the trousers. You can wear a flannel shirt with your suit for a less rigid, more smart look. Or you can simply just wear a vest with your flannel button-down.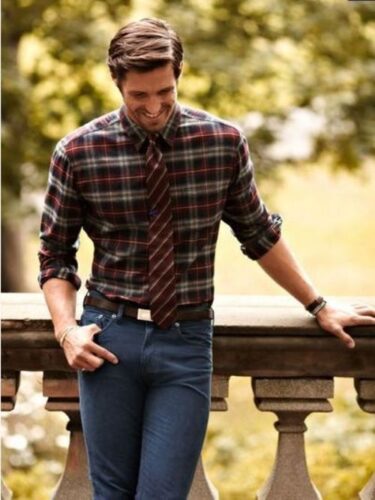 ↓ 6 – Wear a Flannel Shirt Casually
For a casual look, try to be as effortless as possible. Pair the flannel shirt with a blue jeans and brown shoes. You can add other clothing items too. You can never go wrong with wearing a flannel casually, now can you? Here are some cool Men Outfit with White Shoes-16 Trendy Ways to Wear White Shoe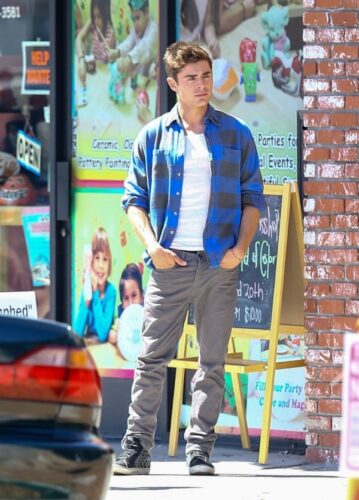 ↓ 5 – Best Flannel Shirt Color
Flannel shirts come in many colors, but the most popular checkered combos include blue and green, blue and black, maroon and black, red and black, white and black, and grey and black. Oh and there's brown and black too. Choose from among these colors whichever you like!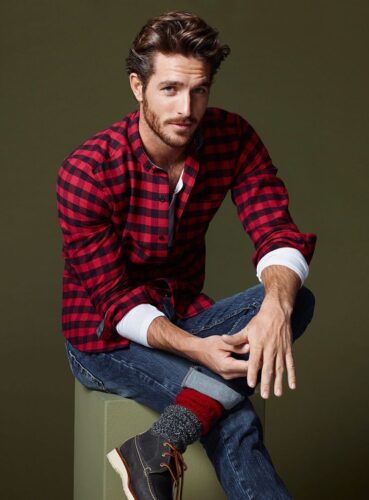 ↓ 4 – What to Wear With a Grey Flannel Shirt
Pair the grey flannel shirt with a black jeans and sneakers. RECOMMENDED: Men Sneakers Outfits-18 Ways to Wear Sneakers Fashionably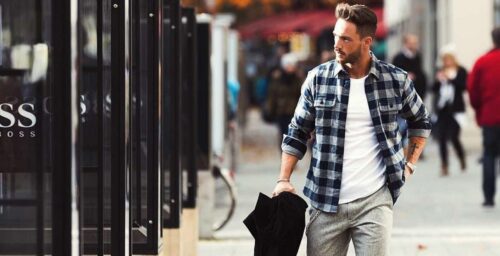 Via
↓ 3 – How to wear a Blue Flannel Shirt
The blue flannel would look really kicky with either a blue or black jeans.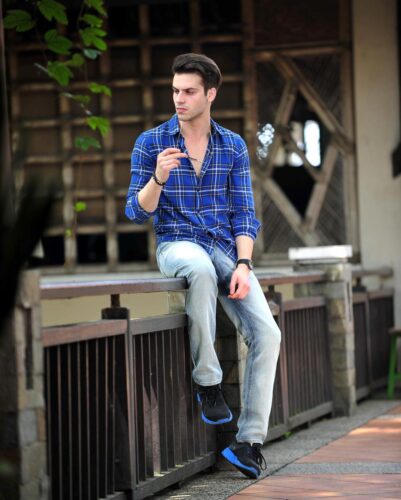 Via
↓ 2 – How to Wear a Red Flannel Shirt
Both blue and black would complement the red flannel like the colors have been made for each other. Check out these Red Shoes Outfits For Men-18 Ways to Wear Red Shoes for Guys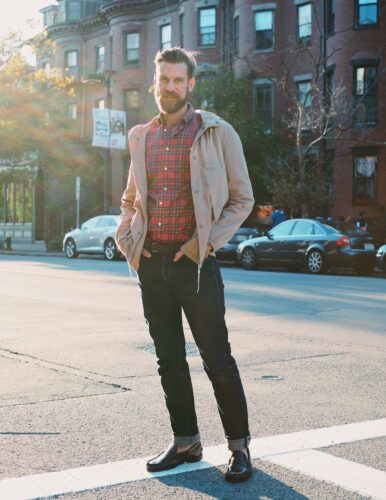 Via
↓ 1 – Types of Flannel Shirts
Contrary to typical beliefs, flannel shirts aren't always plaid or checkered. They come in many other patterns as well. There are plain ones as well. Try all styles of flannel this summer!