Cute Outfit Ideas for Black Teenage Girls . To be a teenager means you are trying to find your self and fashion is something that inspires everyone be it a girl or a boy. It has become the most important element in the lives of today's' teenagers.
They are not just adopting new trends for the sake of fashion but also to be a part of the peer groups they belong to; to be called classy and the "it" girl is top most priority and color has been given way instead of monotones. They are also quite frivolous and have no idea how easy it is to wear a chic outfit that is why we have collected 20 different best looks for dark complexion girls from which you can choose to dress up. You should experiment with different colors especially turquoise, blue, purple, red and yellow.
Also see :
Fashion Tips for Black Girls
Have a look at these amazing outfit ideas that are perfect for any occasion.
#20. Sporty Look
Going to participate in a sports event? This dress lets you shine through the event. Loose curls and minimal makeup with a pouch should complete your look.

Source
Are you a sporty girl? Then don't forget to have a look at these [highlight]19 cute sporty style outfits for school every girl must try[/highlight]
#19. Plus Size Girl Dress
Chokers are again fashionable to wear be it by young girls or women. Mix together your plain white shirt with printed shorts, straight hair and blue heels to complete your "having fun" look.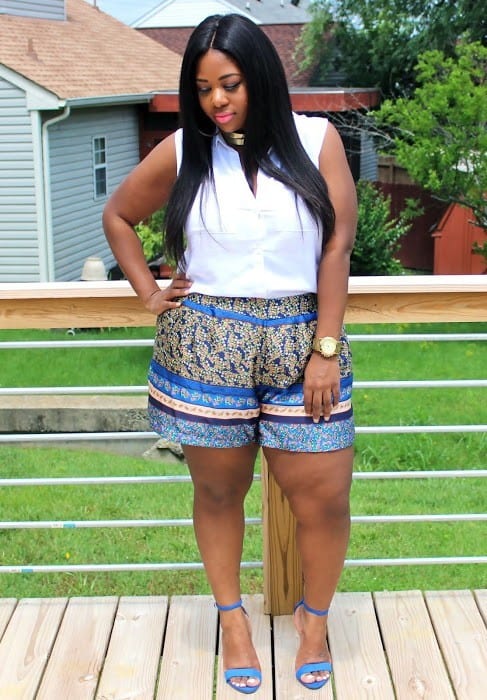 Source
#18. Cutest Party Outfit
Sportswear has become quite modern and is quite popular among black teenage girls. Combine your shirt with a pencil skirt and add color with neon pink heels. Accessorize with gold jewelry.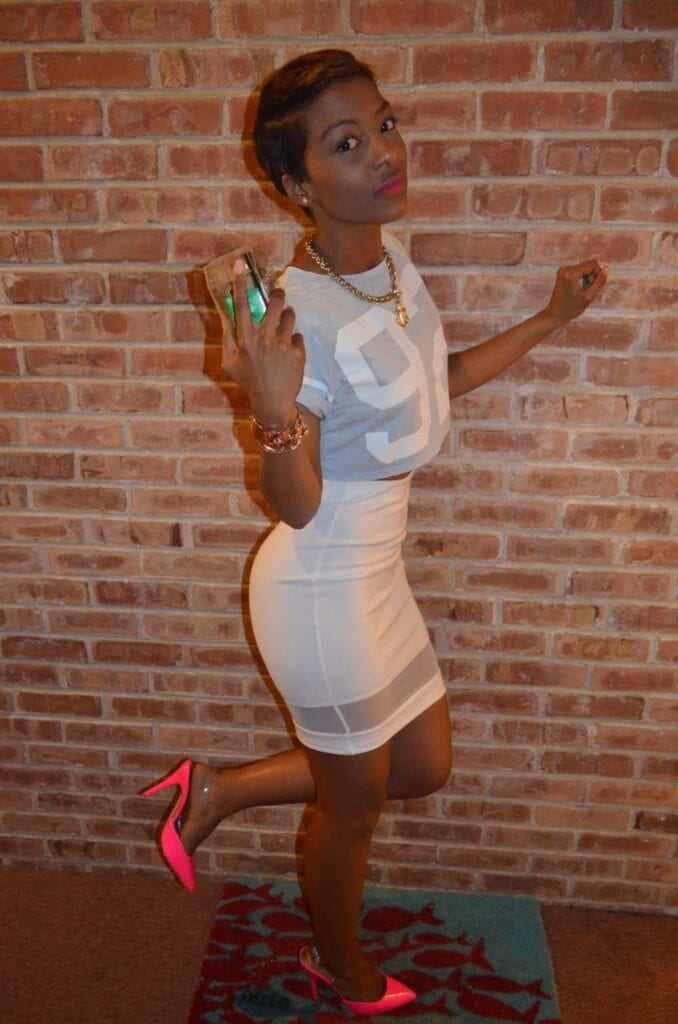 Source
For some more amazing party outfits, have a look at [highlight]17 most swag outfit ideas for black girls- Swag style tips[/highlight]
#17. Dress with Blazers
Blazer have been trending among the teenage circle for sometime now. Jazz up your blazer with matching shorts and a plain shirt. Pink clutch and studded heels perfectly go with it.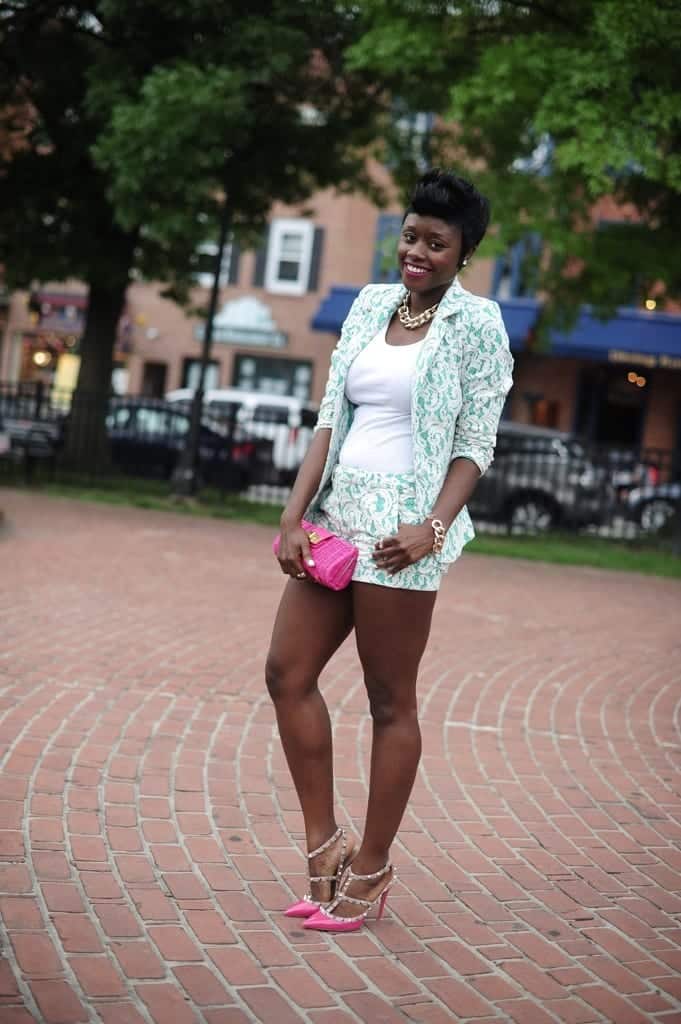 Source
#16. Fashionable 50s
Any shade of blue is perfect for your skin tone. Here electric blue cropped top with floral mustar and blue wide pants is giving a high end street fashion sense.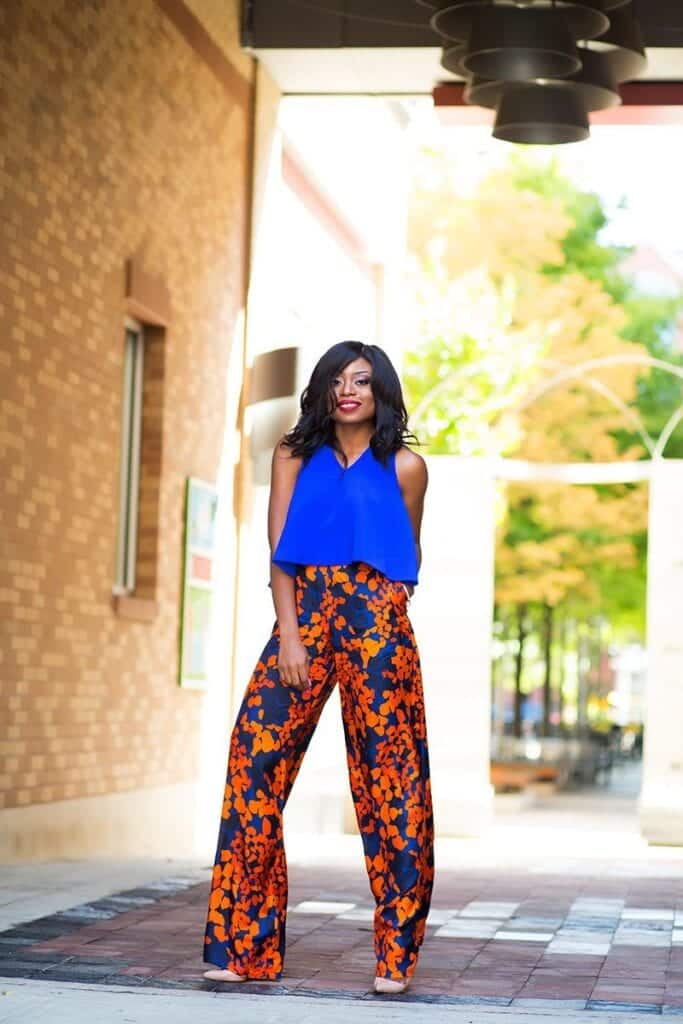 #15. Winter School Outfit
Layering up for winters? Go with the monochromatic look. Black and white.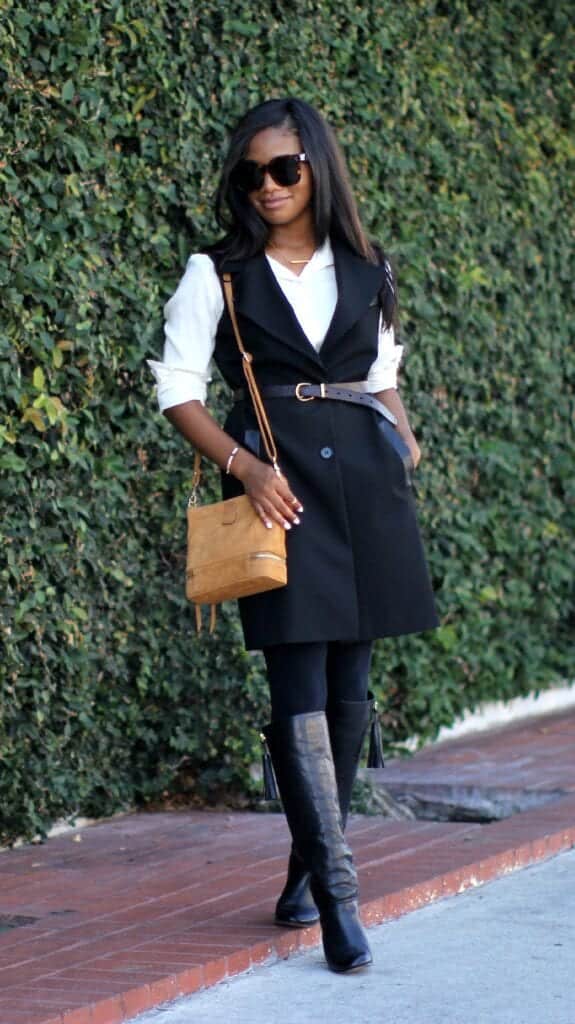 Source
#14. African American Girl Style
Afro hair are what define your personality. You can combine your polka dots black blazer and a graphic with jeans for an everyday look. Lace up boots are a must for this attire.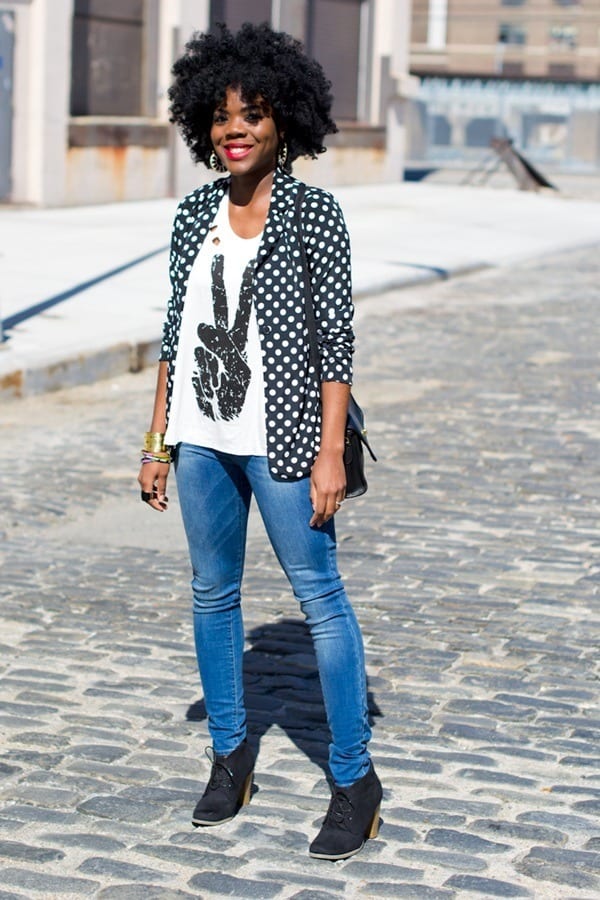 Source
#13. Stripes are Fun to Wear – This statement blazer has been inspired by the navy and for all the right reasons. You need to keep the mix otherwise simple with faded jeans and metallic boots.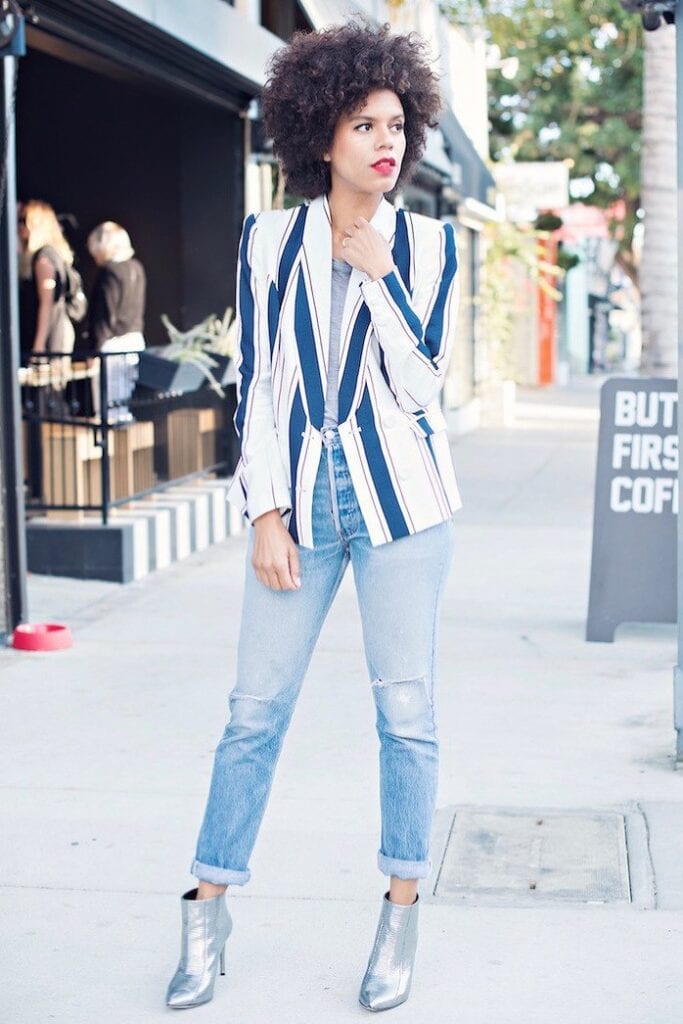 Source
Love wearing jeans? Then you must check out our awesome collection of [highlight]Outfits with jeans-50 best looks with jeans you can have now[/highlight]
#12. Combat Fashion
Cigarette Green Pants with a button down shirt to have a girls day out.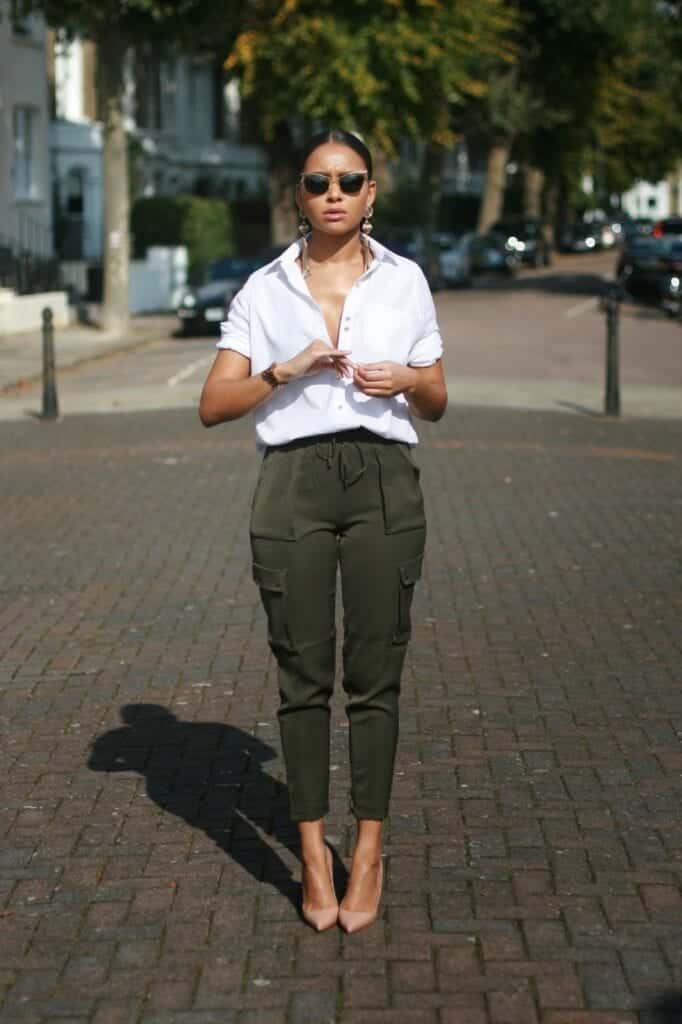 Source
#11. Coats and stilettos for the winters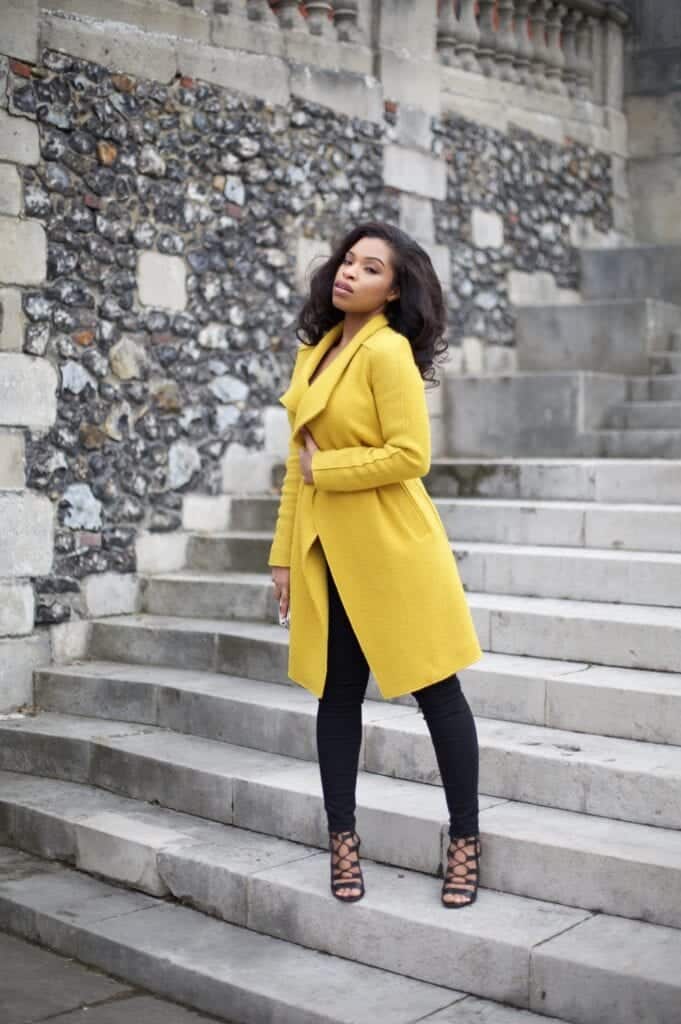 #10. Yellow is the Color for Winters
Bow ties and leopard prints for a little formal wear.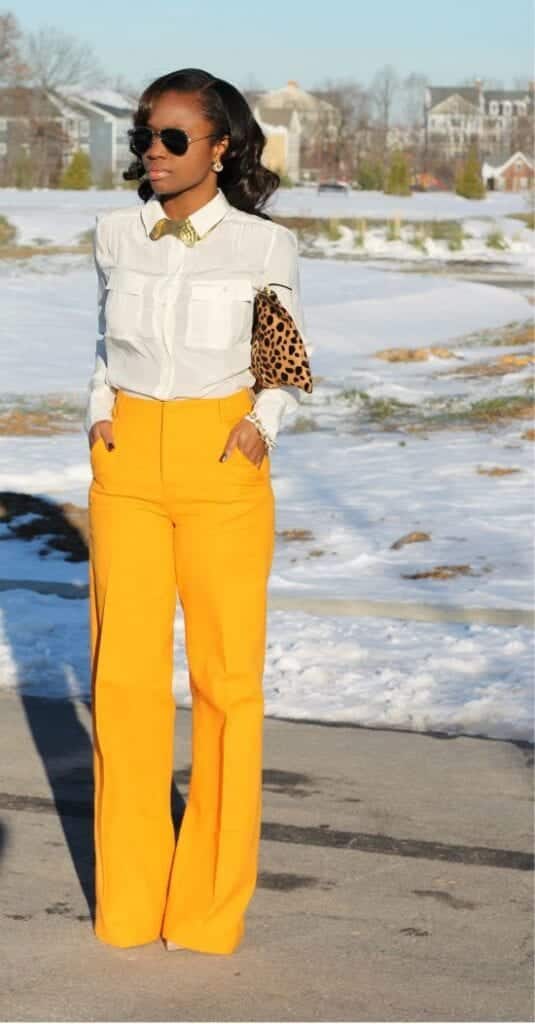 Source
#09. Fashion Blogger Style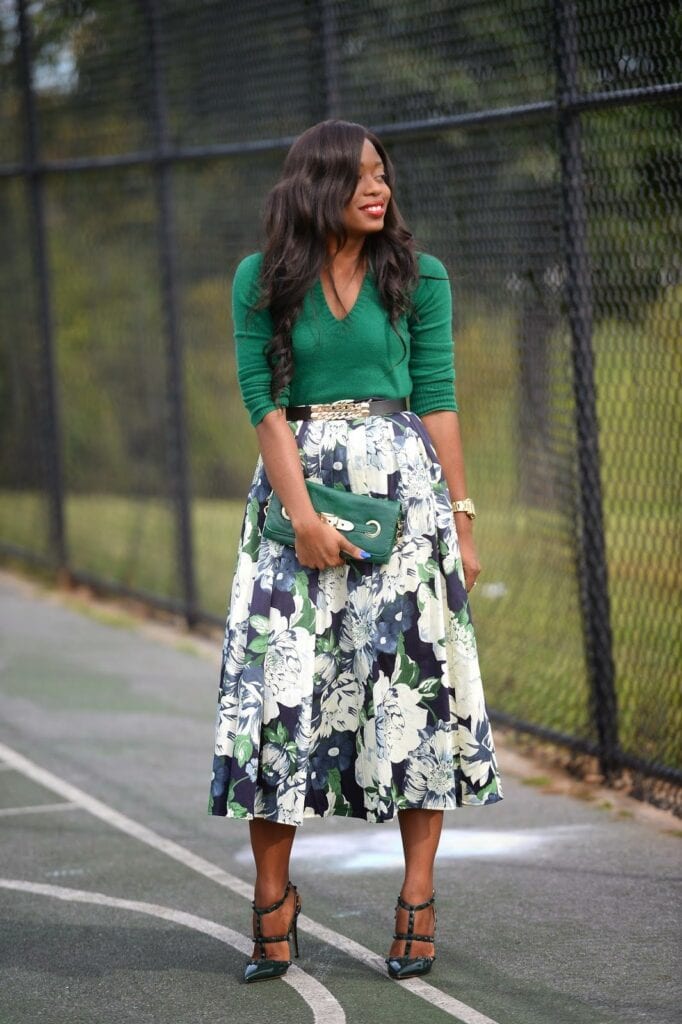 #08. Street Style
Lace should be a part os every teenager's wardrobe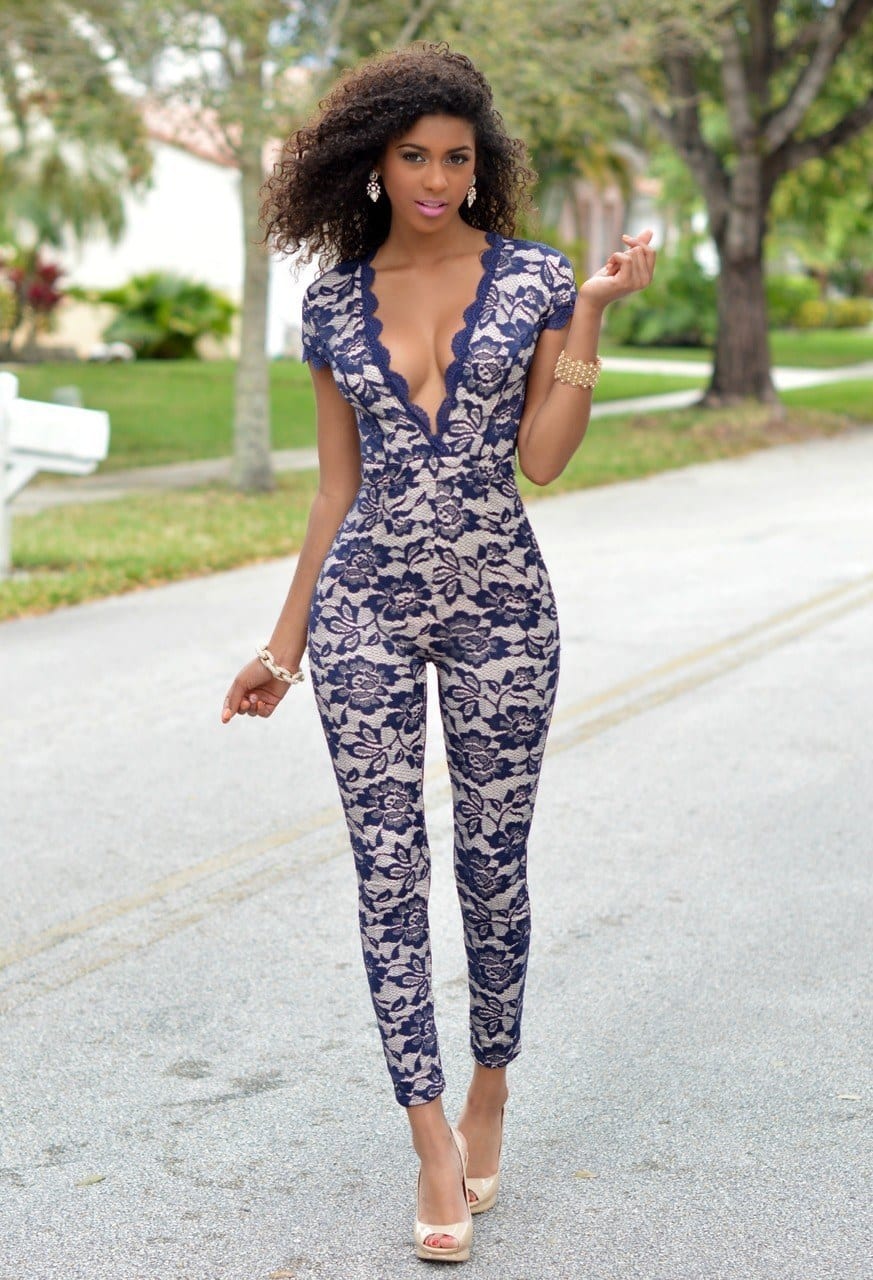 Source
#07. Cropped Top for the summers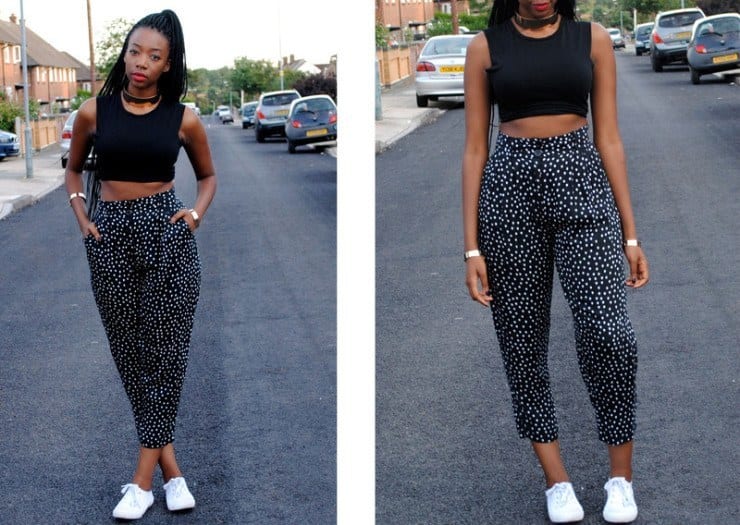 Source
#06. Work Wear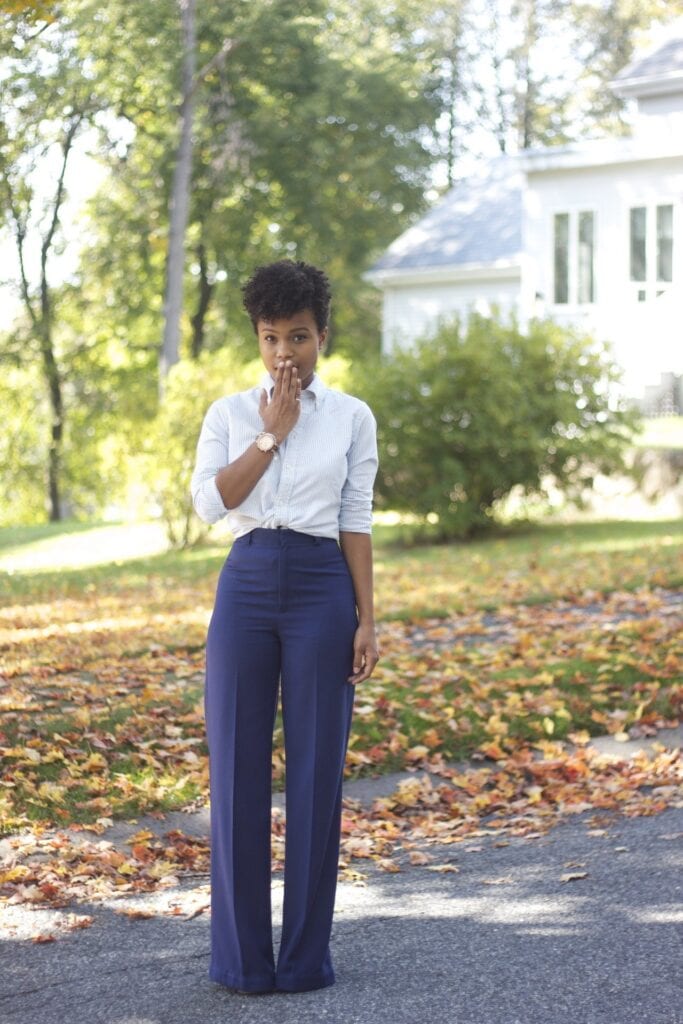 Source
#05. All Black Party Outfit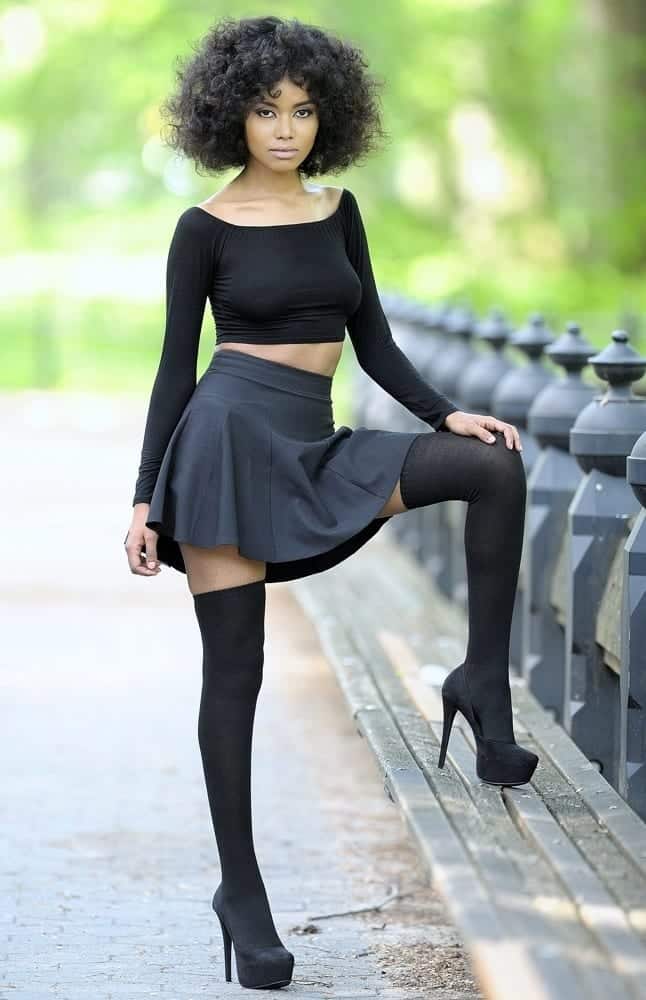 Source
#04. One Piece Dress
Wear this stylish dress shirt with a head tie.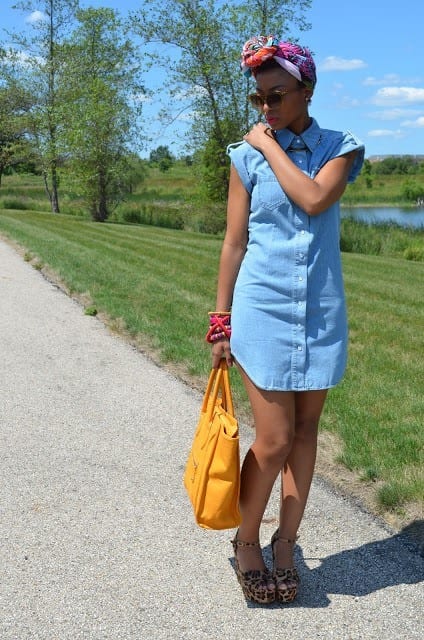 Source
#03. Patterns for a Teenage Party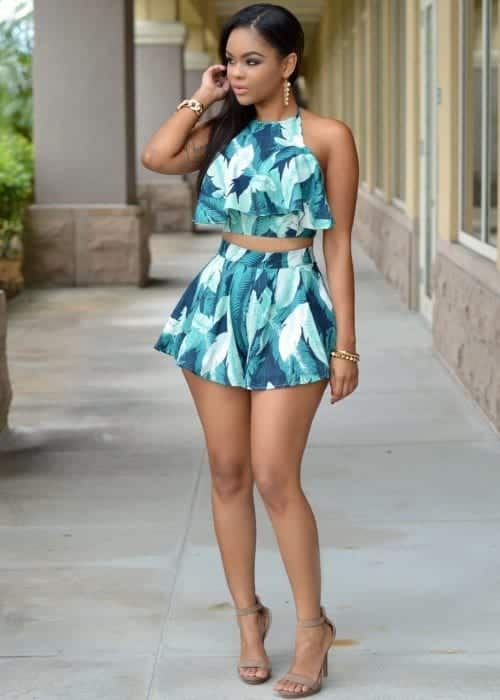 Source
#02. Skinnies in Winters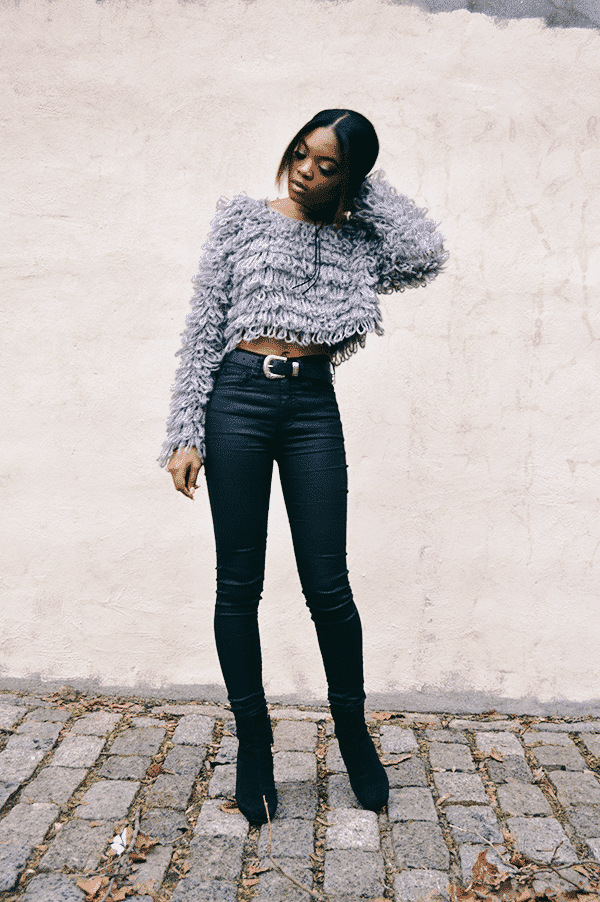 Source
#01. Summer Casual Style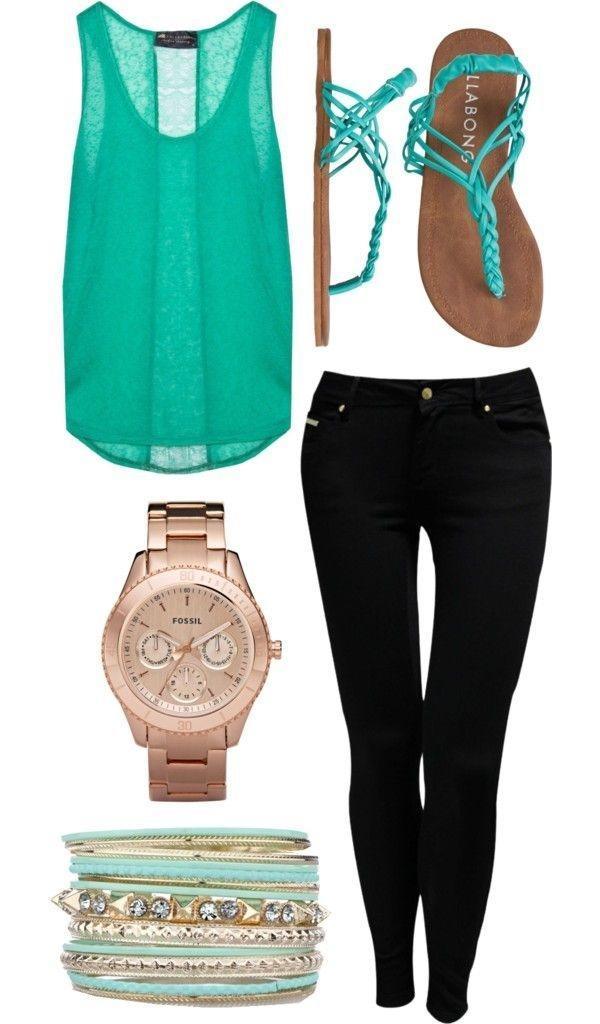 Source