Anorak Jacket Outfits: Anorak jackets are universal. Anyone can wear the ideal anorak jacket; it is a must-have for any closet. Of course, in a perfect society, every woman would own an Anorak in various colors and designs for every day of the week.
You can wear an anorak jacket any time of year, whether it is summer, winter, or vacation. Although there are countless ways to style this versatile piece of outerwear, it can be challenging to start. So, I put together 20 stylish women's outfits for you to try for every season. From dresses to jeans, I've got you covered. So don't wait any longer–grab your anorak and get styling!
What Outfits To Wear With Anorak Jackets?
How do you style your anorak jacket? It all depends on your jacket style and the type of weather you're facing. Grab an anorak if you wish to add warmth or layer an outfit! A windproof, hip-length anorak jacket is ideal for your year-round wardrobe.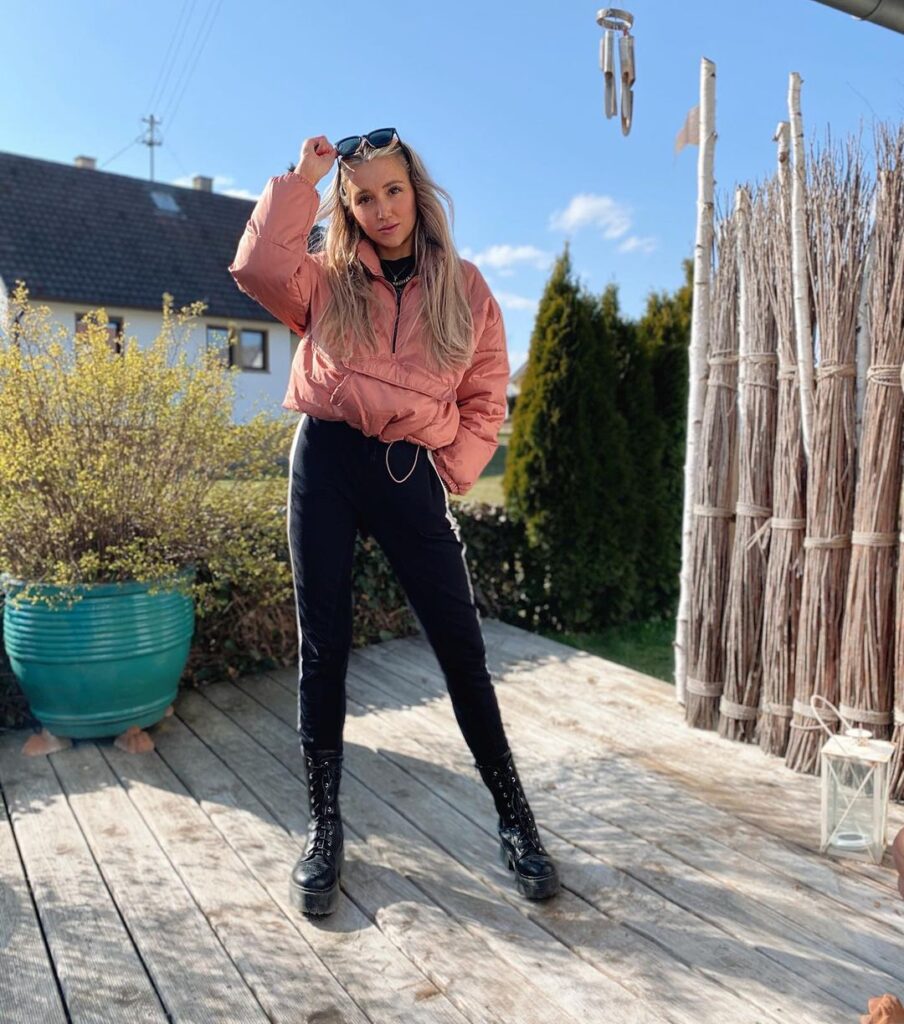 What do you prefer: a classic or a fashion-forward look? Anoraks can instantly add a casual vibe to clothing because they generally have a zipper or buttons at the front. You can select an anorak to match your distinct sense of style because they are available in vibrant colors like tan, black, and classic black. Moreover, the ladies' anorak jacket pairs well with dresses, leggings, jeans, blouses with high necks, and other tops.
Tips
The popularity of anorak jackets is year-round, and it is obvious why. They are fashionable, cozy, and excellent at blocking out the cold. There are a few tips you should know, though, before going out and getting one.
In summer, all you need is a t-shirt or singlet, an anorak, and breathable clothing that will shield you from the wind, sun, and summer showers.
In moderate but unpredictable weather, wear a tee or singlet as a base layer and a middle layer if it is cold.
Winter is a perfect time to wear white anorak jackets as they are beautiful, fresh, and luxurious amongst the sea of black and brown jackets.
Consider wearing one of the fabulous-looking, oversized anorak jackets for classy and casual looks.
The touch of fashionable prints is popular, but they must appear elegant and classy, like the military prints on anorak jackets.
Accessorize with a scarf, beanie, and gloves for a complete cold-weather look.
Anorak Jacket Outfits For Everyday Wear
Anorak jackets are now widely used and well-established in daily life. Waterproof anorak jackets come in various styles, including a military edition with a hunting-friendly camouflage pattern.
I looked all over for the coolest and most fashionable Anorak jacket style for casual use. Check out this collection of stylish yet easygoing Anorak Jacket outfits for everyday wear.
20. Basic Green Anorak Jacket With Black And White Stripped Tank Top
This off-duty outfit of a basic green anorak jacket with ripped blue jeans and a lined top will keep you looking put together no matter where you end up throughout the day. Moreover, pick a pair of heels in a skin tone to add something more classy to this outfit. As casual attire, this combination will look more elegant.
19. Casual Black T-Shirt And Straight Jeans With Mustard Zipper Anorak Jacket
Women who enjoy casual outfits will adore a mustard zipper anorak paired with a relaxed black t-shirt and light blue pants. You can also dress down your tee and pants casually if you don't want to wear an anorak jacket.
Also, adding a pair of black leather bow loafers to any outfit instantly boosts the overall look.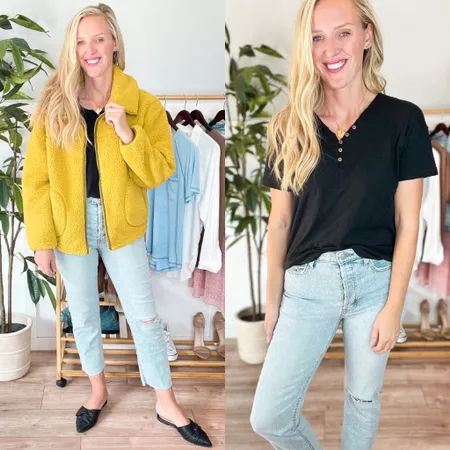 18. Pair Light Green Button-Down Anorak Jacket With Striped Top And Mom Jeans
A light green button-up anorak, white pants, and a grey-lined t-shirt look lovely as part of a casual ensemble. This look is completed flawlessly with white and grey low-top sneakers. Additionally, complete your look with a trendy wristwatch, and you're ready to go.
17. Style Brown Shirt And Black Boyfriend Jeans With Dark Green Anorak
It's pretty simple to put together this elegant outfit of a dark green anorak jacket with black boyfriend jeans and a casual brown top without giving it a second thought. This combination can help you look stylish and ready for anything without spending a lot of time looking through your closet.
Also, canvas low-top shoes in black and white will serve as the glue that holds your outfit together.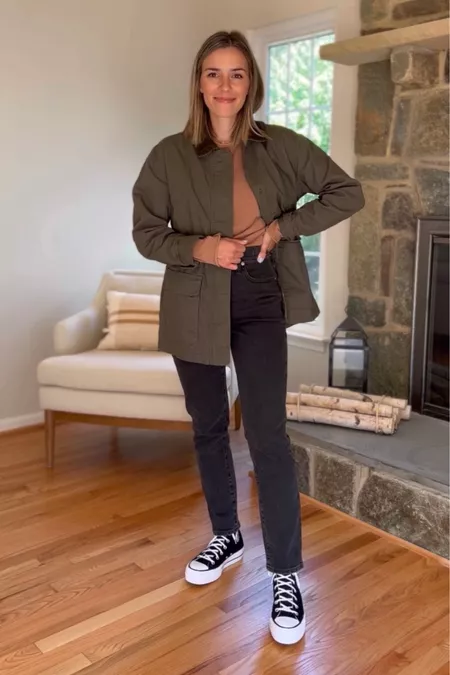 16. Military Printed Anorak Jacket With Black Outfit And Grey Lace-up Ankle Boots
A military anorak jacket coupled with skinny black jeans is a desirable style for folks who appreciate fantastic, stylish combinations. Why not go for more elegant footwear and complete your ensemble with a pair of grey leather lace-up ankle boots?
Moreover, I consider this to be the most stylish everyday outfit. You may also accessorize your style with bright sunglasses when you're out in the sun.
Anorak Jacket Outfits For Warmer Days
Women's lightweight anorak jackets are ideal for the summer months. Most people like to pair anorak jackets with their outfits on warmer days since they may protect them from the sun, are fashionable, and make wearers stand out from the crowd.
The following anorak jacket outfit selection for summer covers a variety of options. Continue reading to come one step closer to your ultimate outfit.
15. Hot Pink Neon Matching Set With White Zipper Anorak Jacket
Do you want to add some fashionable flair to your wardrobe? Wear a white zipper lightweight anorak jacket with a hot pink neon matching set. Also, a pair of white leather sneakers are a winning, ideal footwear option here.
14. Black Long Anorak Jacket With Lemon Matching Workout Set
A long black anorak paired with lemon sports cycling shorts and a matching sports bra is a beautiful outfit to add to your casual wardrobe. If you go to the gym, this outfit goes well with simple white sneakers. Also, add a stylish pair of black sunglasses to enhance the look.
13. Trendy Blue Sports Bra And Matching Leggings With White Lightweight Anorak
This summer, every gym goer deserves to have a trendy windbreaker in their wardrobe. A lightweight white anorak, a fashionable blue sports bra, and black lounging leggings make up this stylish casual ensemble for workout lovers.
Let's step it up a notch and add a pair of white joggers and a p-cap to your ensemble.
12. Blue Pullover Roxy Printed Anorak Jacket Set With White Sneakers
If you want to up your casual fashion game, wear a Roxy-printed grey pullover anorak and white casual training trousers. Finish off your ensemble with white high-heel runners to add some flair.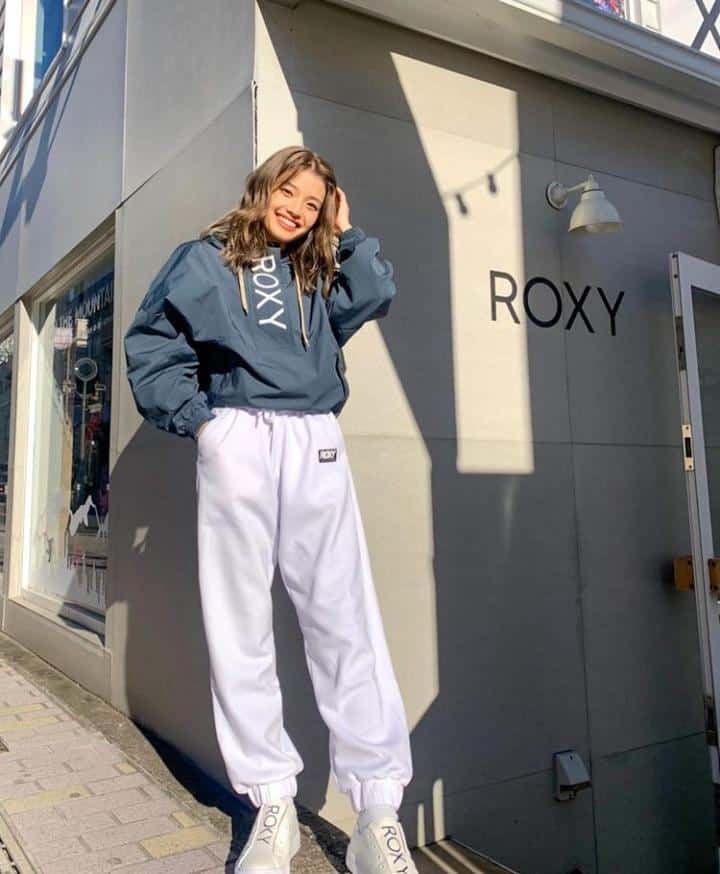 11. Light Grey Long Anorak With Mint Check Print Collared Shirt And Shorts
You can create a fashionable anorak jacket combination with pants or leggings and a pair of on-trend shorts. Pair a long light grey anorak jacket with a check print collared shirt and light tone retro shorts. Accessorize your look with chic sunglasses.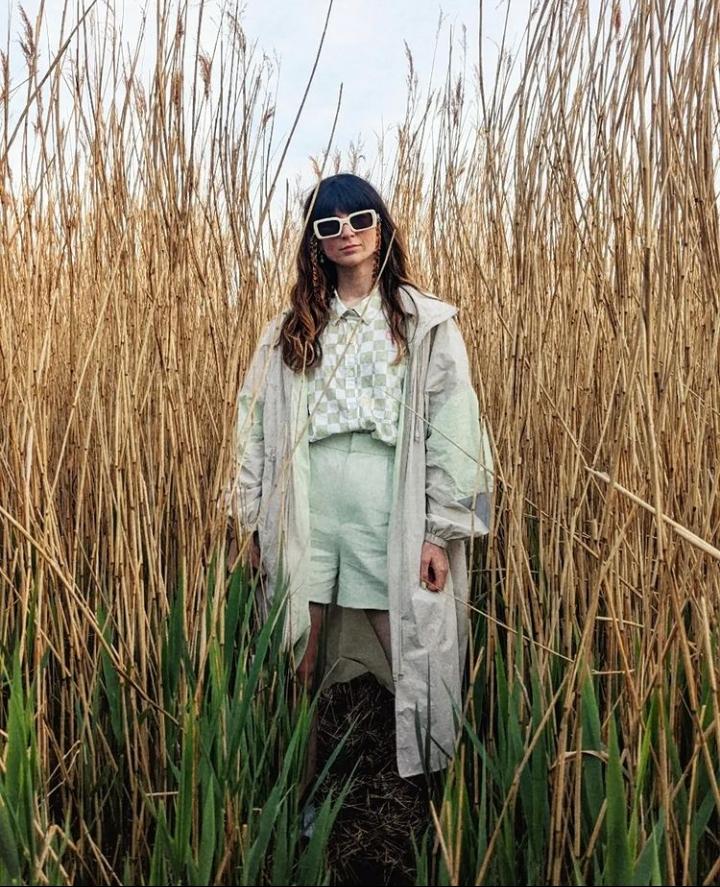 Anorak Jacket Outfits For Winters
Anoraks are typically worn during the off-season. Additionally, designers recommend adding an insulated anorak to the winter jacket collection to fall and spring jackets. This style of winter windbreaker is versatile and has every reason to have a special place in your closet.
10. Basic White Tee And Crimson Fringe Muffler With Rust Anorak Jacket
This stylish and practical combination of a white t-shirt with a crimson fringe muffler and a basic rust anorak offers diversity. Add flair to this outfit with a more elegant accessory like this beige round hat.
09. Black Leather Jeans And Halter Neck Top With Blue Leather Anorak Jacket
Wear black leather skinny jeans and a blue leather anorak jacket for casual attire with a modern edge this winter. Complete your outfit with black leather ankle boots to instantly enhance the wow factor of this style.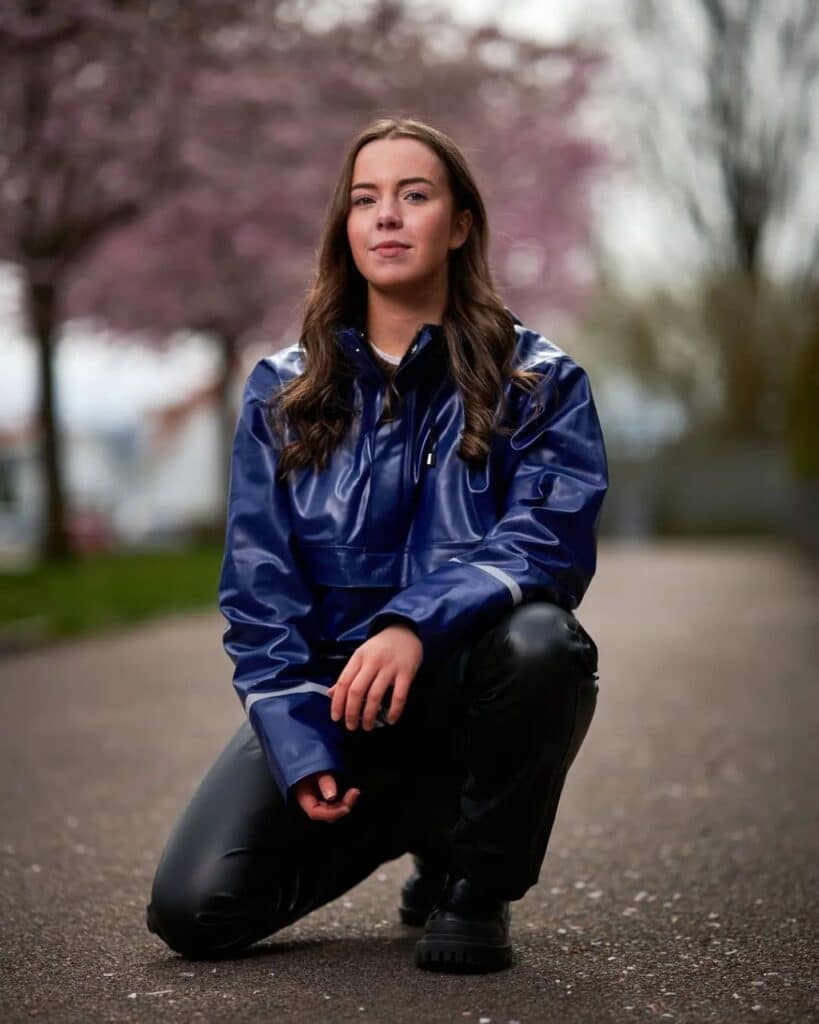 08. Metallic Gold Puffer Anorak Jacket With White Long Sleeves Shirt And Jeans
If you want to make a statement, then wear a metallic gold puffer anorak jacket with a white long-sleeve shirt for a glam look that you can flaunt in numerous ways. This look goes well with a leather skirt or a pair of skinny black jeans.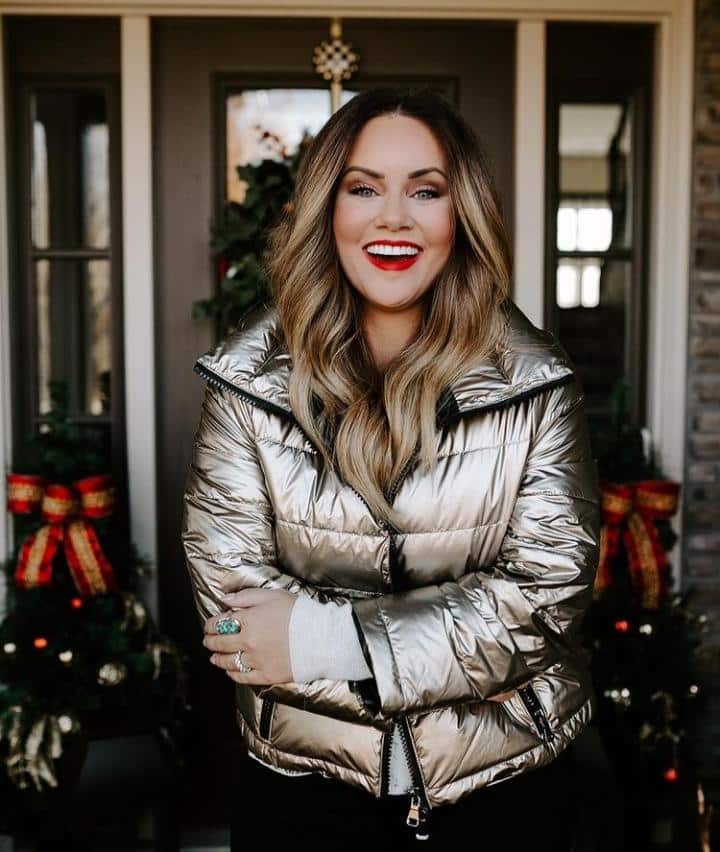 07. Abstract Printed Sweater And Orange Beanie With Dark Blue Parka Anorak
How you wear this casual outfit of a dark blue parka anorak, an abstract-printed sweater, and blue jeans can create a spectrum of moods. Pair an orange beanie cap to spice up the entire look. This look is perfect for winter.
06. White Button-Down Shirt And Ribbed Jeans With Brown Loafers
When you need to look stylish but don't have much time, this easy outfit of an icy blue pair of jeans and a long black anorak is a surefire choice. Put on a pair of brown leather loafers to tone down the elegance of this ensemble.
Anorak Jacket Outfits For Vacation
It's autumn, which means it's time for fall jackets. In many places, a heavy coat is required for travel at this time of year, although it's not always necessary. It's important to layer and pick the correct anorak jacket.
Check out my choices for your upcoming vacation!
05. Checkered Blue Wide Leg Jeans And Graphic Tee With Skin Zipper Anorak Jacket
Show off your sense of style with this casual ensemble of a skin-zipper anorak jacket, checkered blue wide-leg jeans, and a multicolored shirt. Are you feeling adventurous? Finish off with a pair of chic sunglasses and black leather boots to add some spice.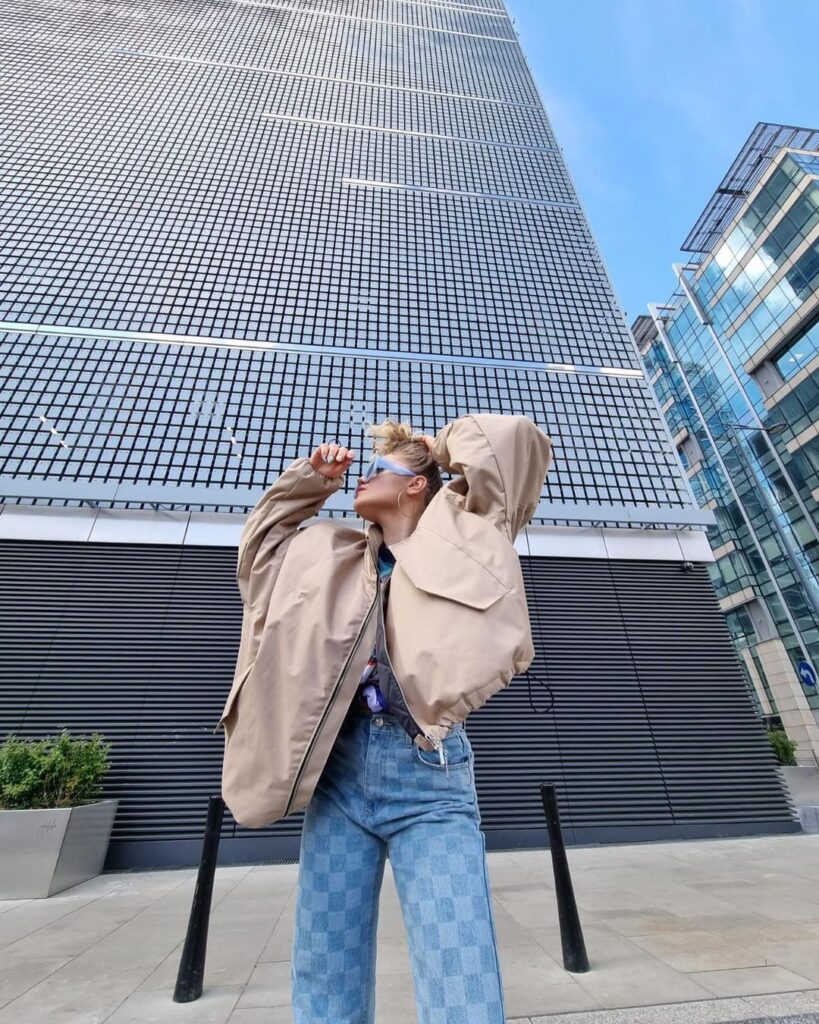 04. Black Leather Shorts And Nude Top With Reflective Belted Anorak Jacket
You can layer a reflective multicolor belted anorak jacket over black leather shorts to create a ladylike classy look on vacation. Black knee-high boots are the glue that holds this ensemble together. Adding chic sunglasses and a binny cap will complete your look.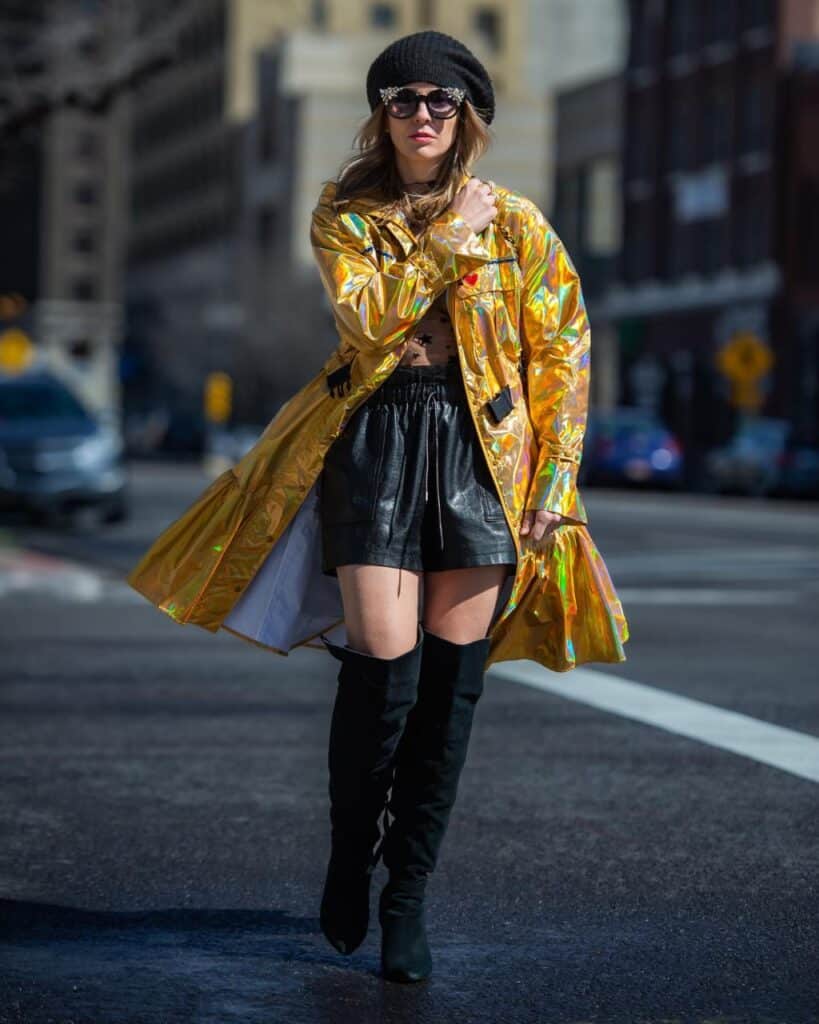 03. Tea Pink Pullover Anorak Jacket With All Black Outfit And Leather Lace Up Boots
Choose a tea-pink pullover anorak jacket and skinny black jeans for a casual outfit with a twist to appear attractive on vacation. Black lace-up ankle boots will undoubtedly add more sophistication to your look. Also, add stylish sunglasses to complete your outfit.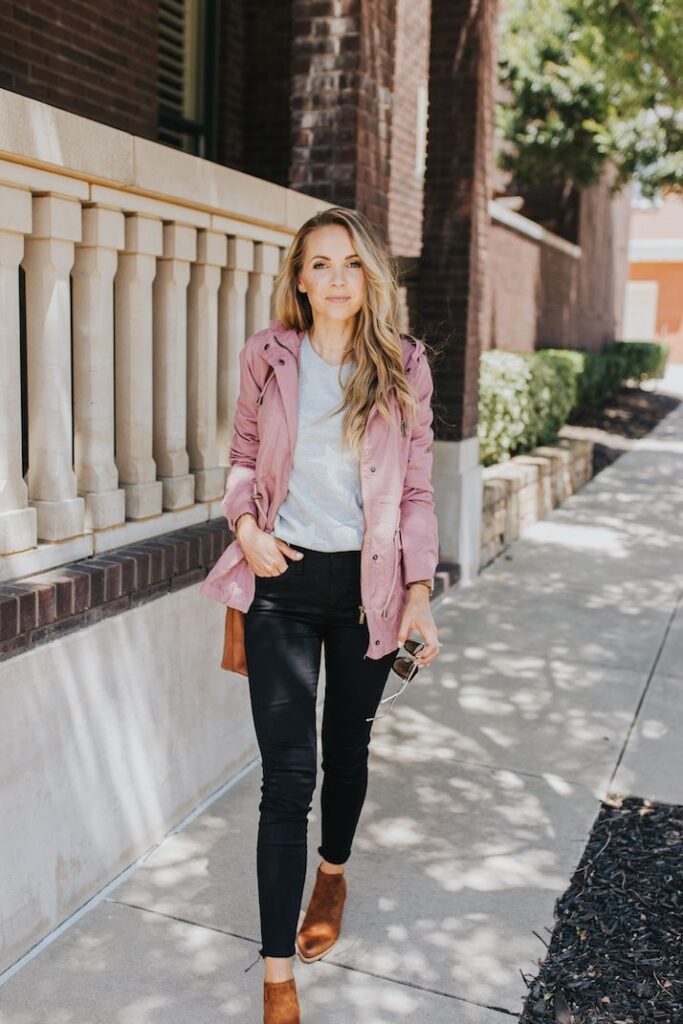 02. White High Neck And Leather Pants With Off-White Quilted Anorak Jacket
Choose an off-white quilted anorak with a high white neck and black leather jeans to pull off the casually elegant appearance. You can add a pair of black knee-high boots to the mix if you need to play down your combination with only one piece subtly.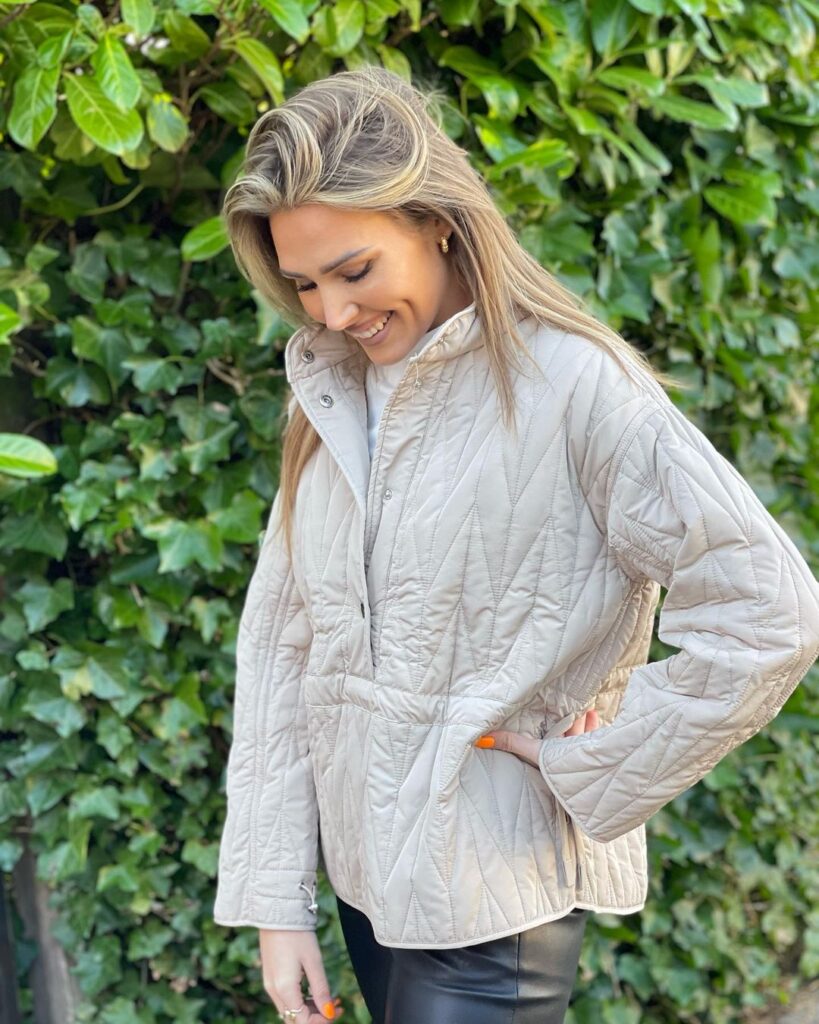 01. Christian Dior Anorak Jacket With Off-White Hoodie And Sweatpants
Wear a printed, oversized anorak jacket in black and white with casual white pants when comfort is a priority in fashion scenarios. A pair of beige joggers will add a touch of class to an otherwise simple look. Moreover, carry a yellow handbag and a white p cap to complete your look.
Another way to wear this anorak is to pair it with shorts and black knee-high boots. This one is the most popular style these days.
Frequently Asked Questions
Q: Does anorak mean waterproof?
Yes, anorak refers to a waterproof jacket since anorak jackets include a quality three-layer membrane for complete water and wind resistance and dynamic breathability. A waterproof anorak jacket also provides maximum rain and snow protection.
Q: Is anorak good for winter?
The Anorak is roomier, breathable, rainproof, and longer than the typical winter jacket. It's time to get a decent jacket when the coldest winter months roll around. The most excellent options are anorak jackets for winter, which keep the body warm and are designed to withstand subfreezing temperatures and blustery winds.
Q: What weather do you wear anorak in?
Anorak jackets are ideal for all seasons because you can style them to fit the weather conditions. As anoraks are unlined, you may dress them up or down depending on the season by changing the number of layers you wear below. 
Q: What is the difference between an anorak and a jacket?
Jacket: A jacket is an article of clothing worn on the upper body instead of a shirt or blouse. It is typically from the waist to the thigh.
Anorak: An anorak, often known as a parka or windcheater, is an oversized, hooded, weatherproof jacket.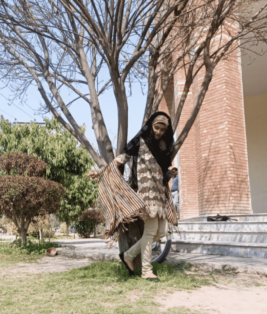 Javeria is a student and a content writer. She is good at public speaking, leadership, and management. She is passionate about writing, reading & music. She is an ambivert and is always up for a new friendship adventure. As an English literature student, she thinks fiction is more fun to read than nonfiction.