Looking for stylish and romantic outfits for this valentine for teen girls ? we bring  these 20 most stylish and amazing outfits combinations for 2017 valentine.The most difficult situation you come across is what to wear on valentine's day ? choosing perfect outfits for valentine is tricky job, but its not anymore, because we have made this job easy for you . These sexy outfits collection for valentine offers you variety of ideas as what suits you whether you intend going on romantic date , on party(party outfits) , spend a relaxing valentine by watching movie with your love ones or decided to look little funky on this valentine , we bring you best and trendy collection of outfits combination that makes your valentine's day special.
Valentine's Day is one of those day where you can be romantic to your loved ones, and if you plan a romantic date you need to have a proper plan with that. From deciding the location to choosing the valentine dress. We all know that the color that reflects love on Valentine's is none other than Red. Though you can wear other colors too such as pink and white. If you go around the market you will find some amazing dresses in red and pink color. February 14th is the day when you can flaunt your beauty. Embrace anything that suits you. Whether it is a short dress, a long maxi, formal coat with pants, a shirt with a coat etc. you can go for anything that you like. Carry a classy handbag with it along with wearing perfect pair of shoes or long heels. Make sure that anything you wear makes you look feminine and elegant.
In February, you will find a lot of stores displaying some amazing valentine's costumes. If you plan on trying something different and fancy then you must try these costumes. Fever red devil costume, dynamite costume, cocktail hunny pink costume etc. are quite famous, you must search for these costumes. Make your Valentine's day one special memory to cherish for the entire life.  Below are the pictures of some amazing outfits to wear on Valentine's day along with some matching accessories that will make you look like a perfect diva.
Good luck and spread love 🙂
2017 Valentine Day Dressing Ideas for Girls
Accessories Ideas To Match Your Outfits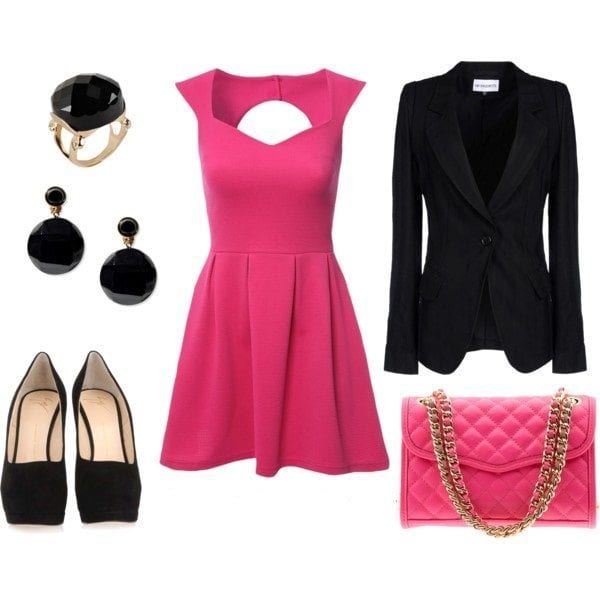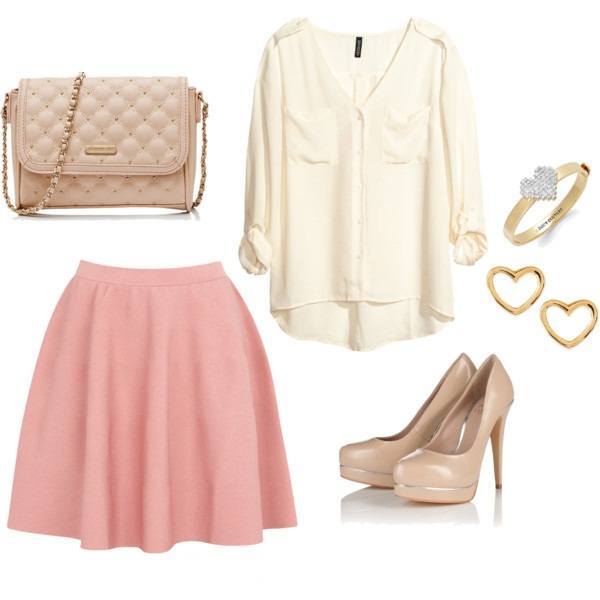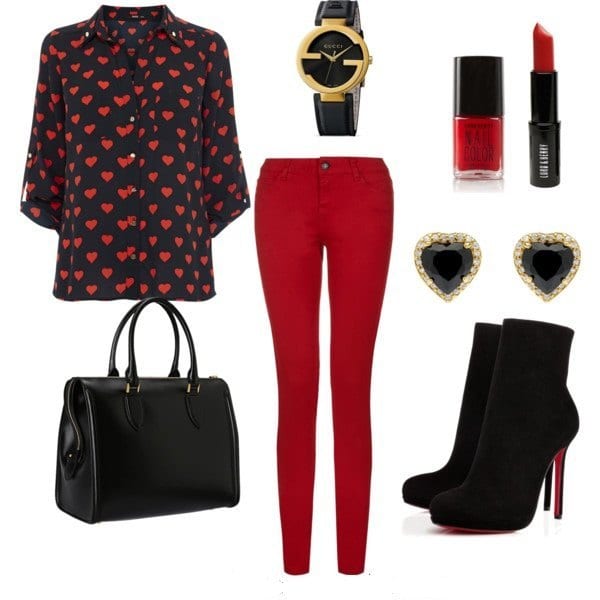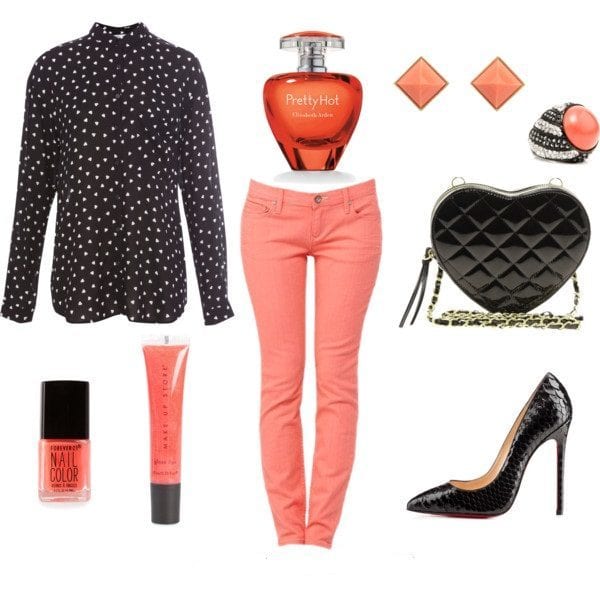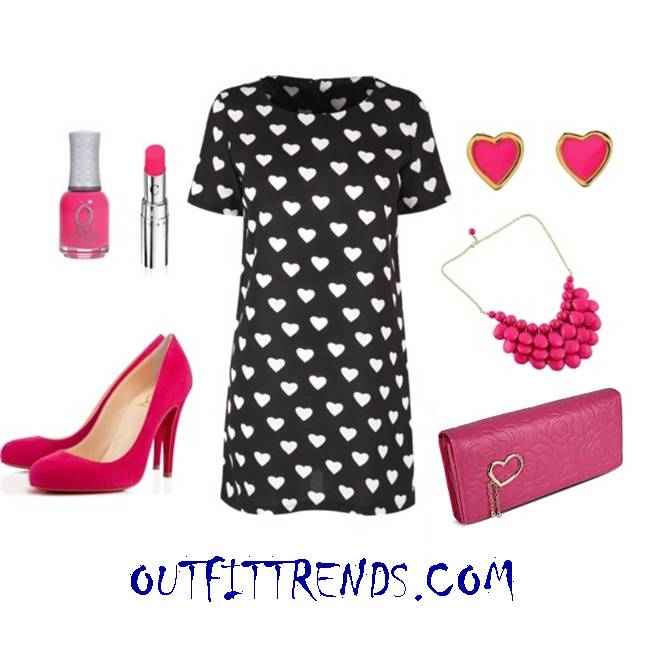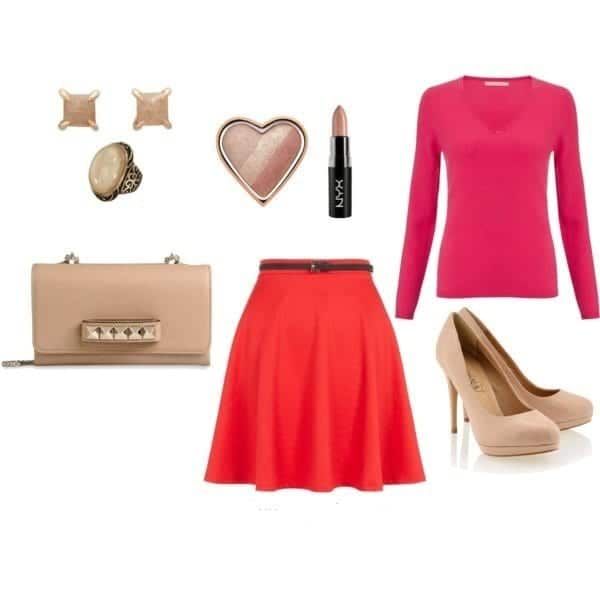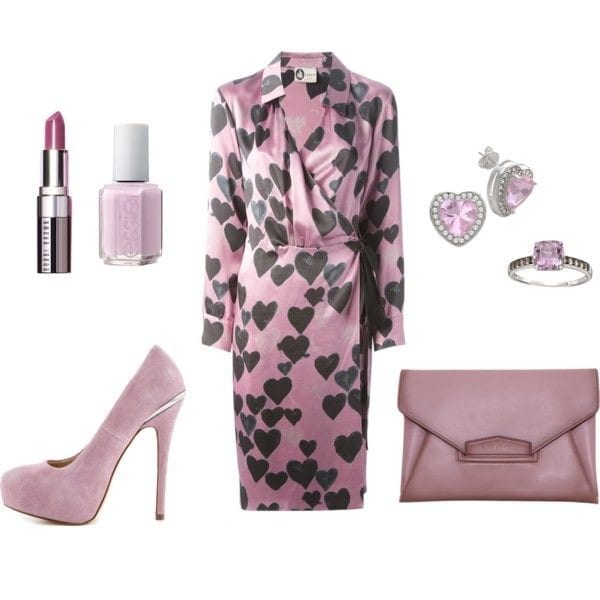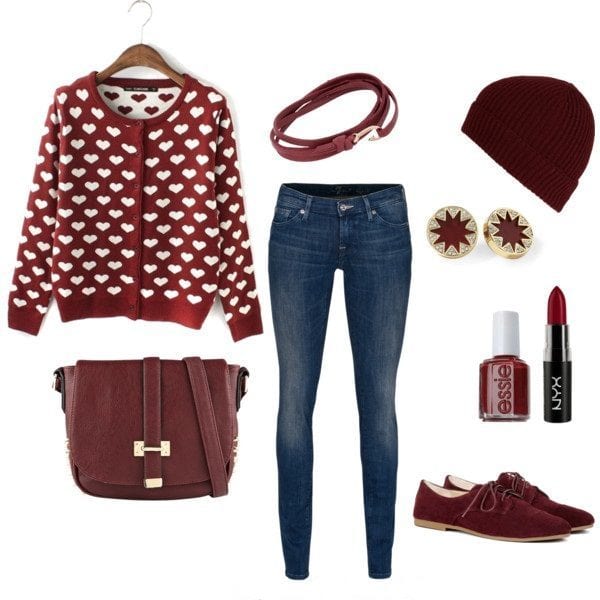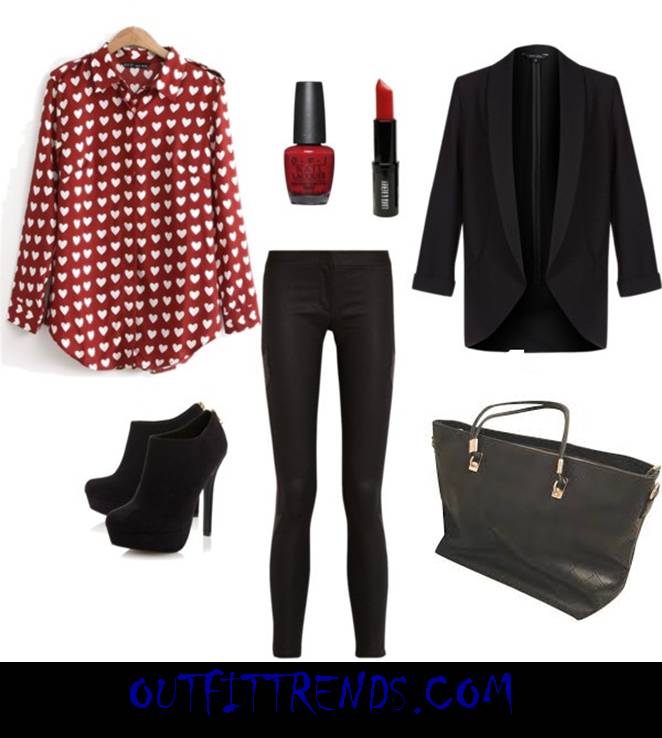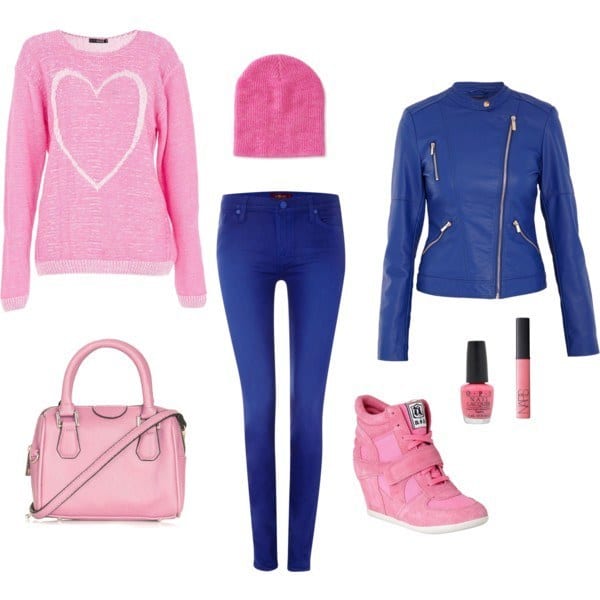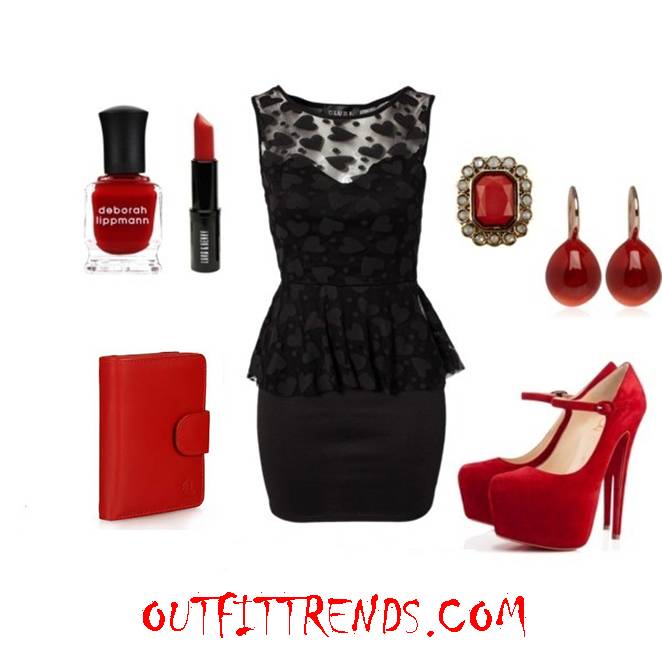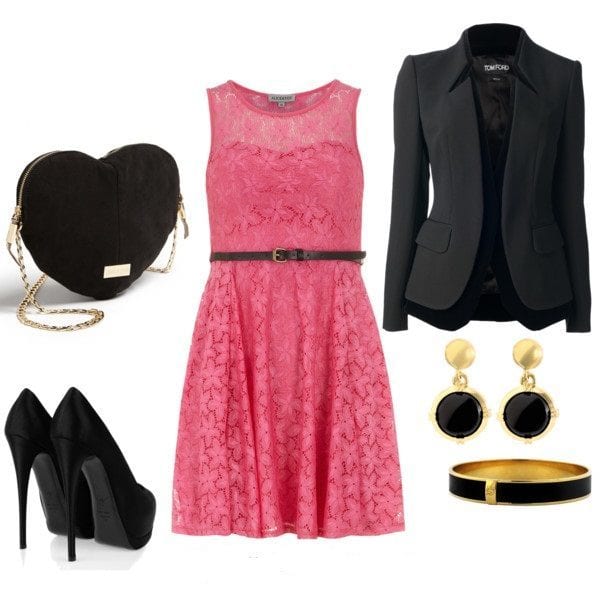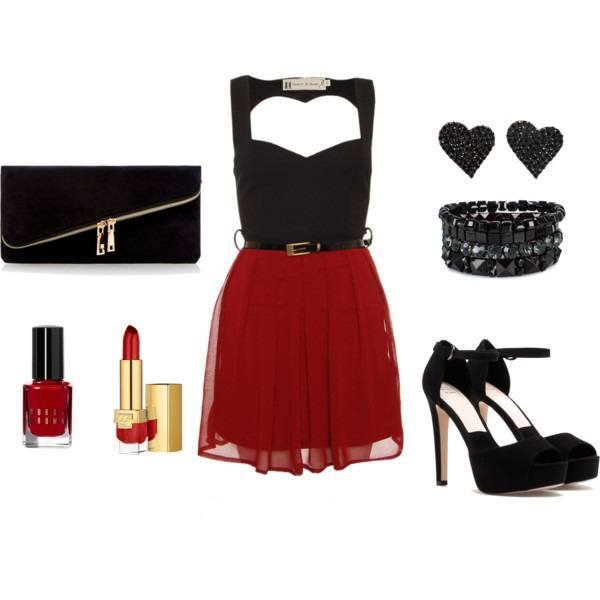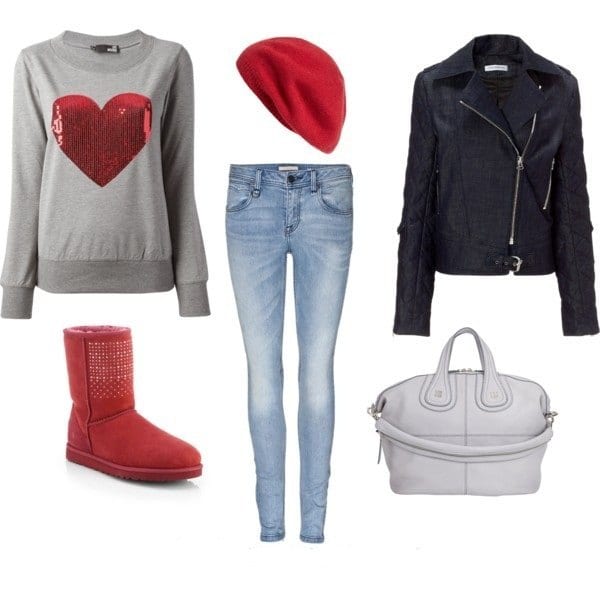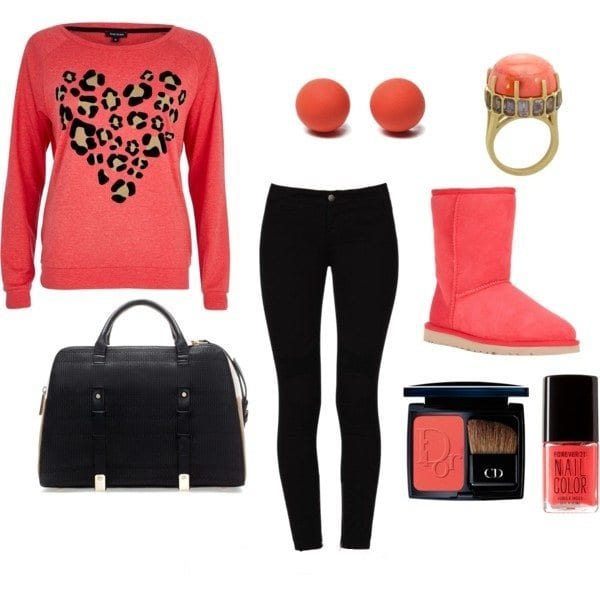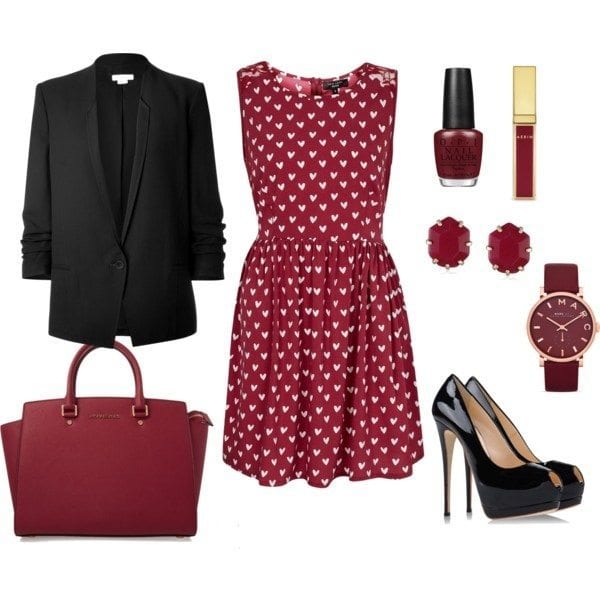 you can also get lots of trendy and latest outfits ideas and make you own perfect outfits combination for valentine from here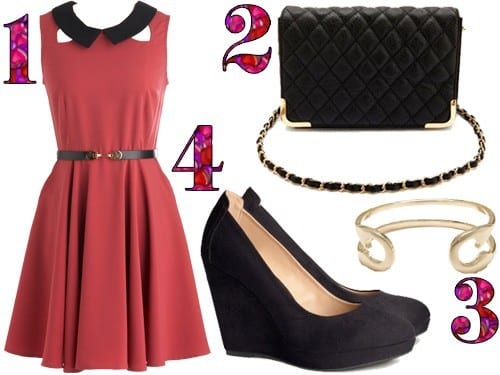 BUY THESE OUTFITS FROM
1. Sanguine Outlook Dress, $59.99, modcloth.com
2. Quilted Faux Leather Cross-Body Bag, $18.99, charlotterusse.com
3. Safety Pin Cuff, $22, jeweliq.com
4. Platform Pumps, $34.95, hm.com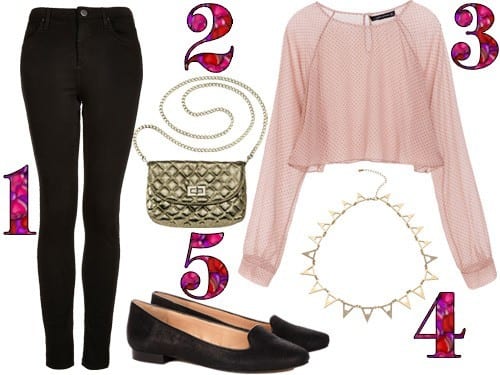 BUY THESE OUTIFTS FROM
1. Moto Black Jamie High Waisted Jeans, $70, topshop.com
2. Target Limited Edition Quilted Crossbody Handbag, $14.99, target.com
3. Polka Dot Cropped Blouse, $69.90, zara.com
4. Blu Bijoux Triangle Collar Necklace, $34, maxandchloe.com
5. Britton Smoking Loafer, $59.95, solesociety.com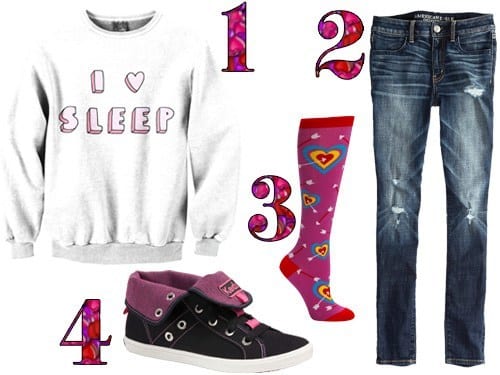 BUY THESE OUTIFTS FROM
1. I Love Sleep Crewneck, $37, fresh-tops.com
2. Jegging, $29.99, ae.com
3. Cupid Bullseye, $12, sockittome.com
4. Rookie Loop De Loop, $60, keds.com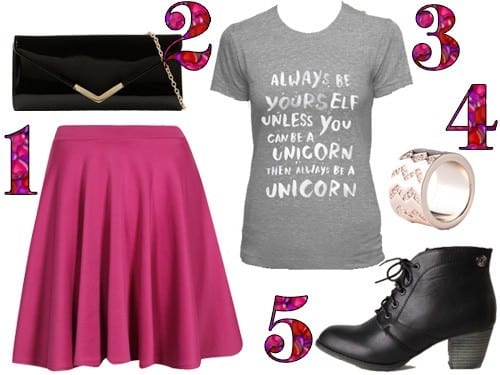 BUY THESE OUTIFTS FROM
1. Jess Skater Skirt, $16, boohoo.com
2.Gallington Clutch, $35, aldoshoes.com
3. Always Be Yourself Tee, $22, society6.com
4. Rose Barrel Ring, $20, lilyrain.com
5. Fallen Leaves Lace-Up Booties, $46.99, shopruche.com