Culottes Outfits Ideas: Trousers are a favourite trend among women. One that can never go away. Since the middle ages men have been wearing trousers and sometime in between the centuries women adopted the trend and started wearing these as they were quite practical and they turned into loose pants named as culottes.
Culottes have made a comeback into the fashion world, why? because they are super stylish and comfy. They are ideal to be worn in the warm weather as they don't have many layers and are loose and airy. but they are quite tricky to wear. For more formal occasions they are an ideal choice to be worn with cropped tops or small leather jackets. Following are some ideas that you can incorporate into your wardrobe.
Cool Ways to Style and Wear Culottes

#24. Styling Idea
Block heels are very fashionable and look very nice if worn with blue culottes and a white graphic shirt.
#23. Office Wear
Chiffon is a very good material and gives a very flattering look to the wearer. Plain pink culotte with a white polka dot shirt is an awesome summer outfit. Wear it with gray pumps and a long chain statement bag. Let your hair loose and just wear a bracelet as an accessory.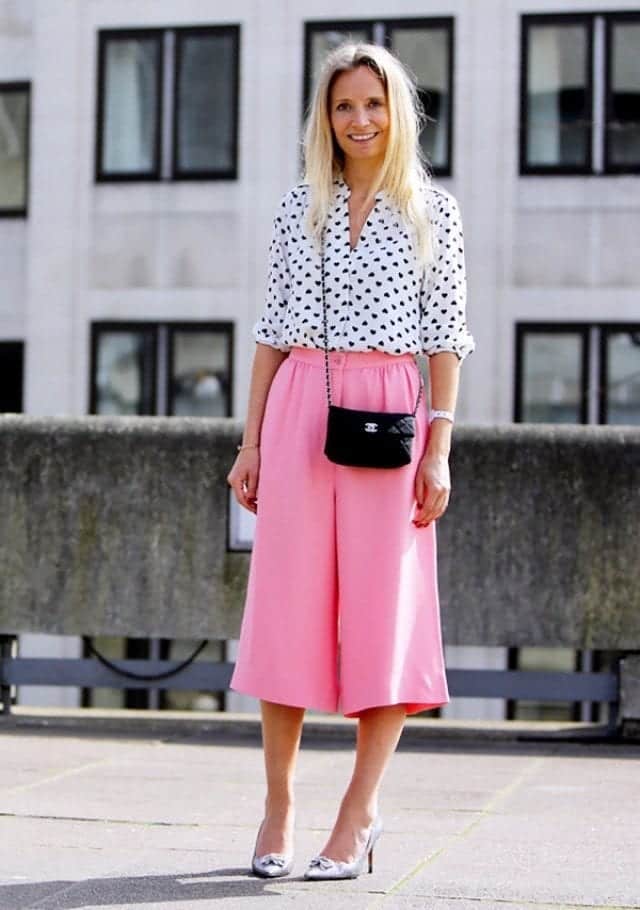 #22. Printed Culottes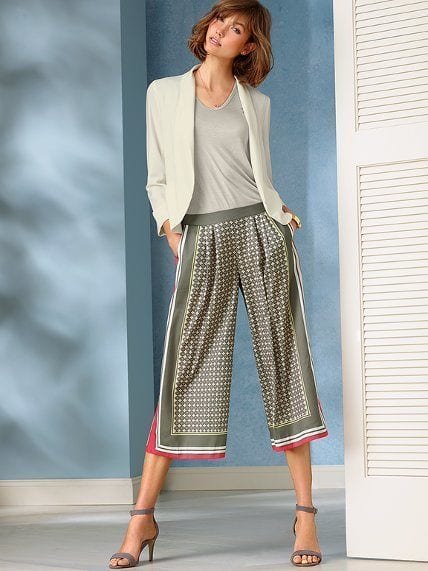 #21. Floral Patterned Culottes
Very casual to wear and for casual affairs it is a perfect floral print piece. Match it up with a black top and tie up your hair and wear embroidered moccasins. A black clutch and glasses should be your only accessory.