This collection of 150 Most Romantic Muslim Couples Islamic Wedding Pictures will amaze you with how romantic the bride and groom can look on Islamic wedding. We collected these pictures of Muslim couples wearing cute Islamic wedding dresses, from all over the world and sorted out the best 150 for you.
If your big day is soon and you are planning to have some special pictures to record the best moments then this collection will be of great help for you. From these pictures, you can get ideas of what to wear for Islamic wedding, some stylish hijab wedding dress and much more. Grooms who are often shy of taking pics on their wedding day, can also get to see some latest wedding suits combinations from this collection.
Cute Muslim Couples Wedding Pictures
Weddings have great significance in Islam. In fact, Islam encourages its followers to get married and enjoy the halal companionship, rather than indulging in sinful acts. Couples are encouraged to respect and love each other and also fulfill all their responsibilities towards each other.
It has been noted that happy Muslim couples share certain characteristics. They don't just share a physical relationship but also a spiritual one. The husband and wife both perform their religious duties together such as praying and fasting so they can be together not just in this world but also in the hereafter. Muslim couples also don't take each other for granted, instead, they are appreciative and thankful to Allah that He brought them together. Read on to learn some more habits of happy Muslim couples.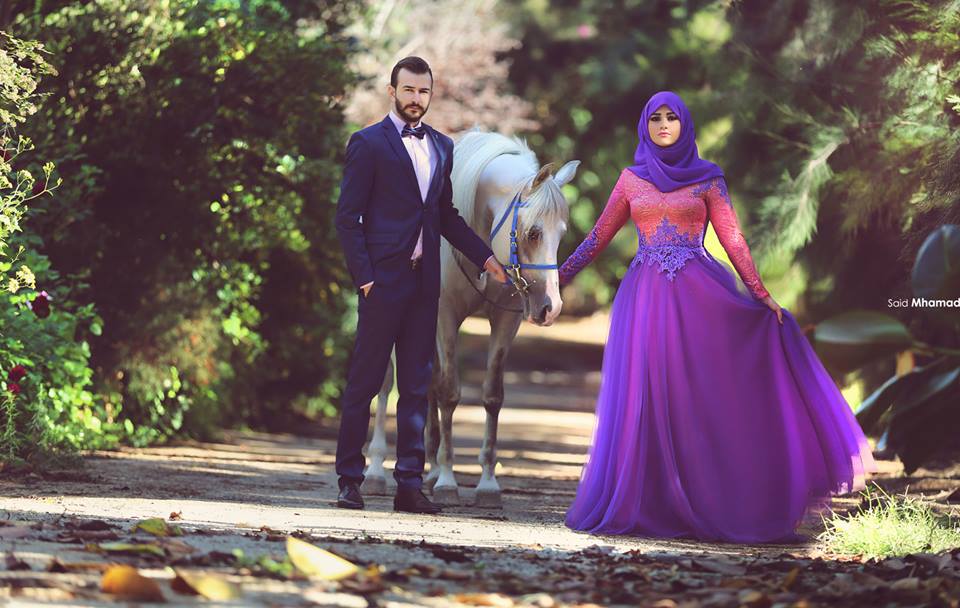 Happy and loving Muslim couples treat each other like best friends first and then as husband or wife. This allows them to have open communication channels and share their feelings openly. In times of happiness as well as hard times, they stick together as one.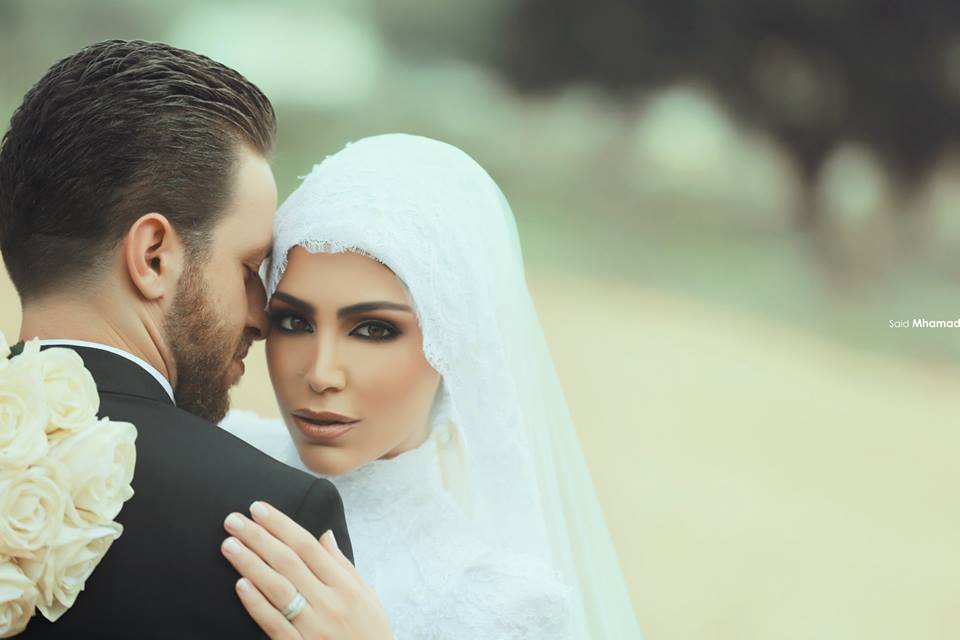 The Quran teaches Muslim men an amazing dua/supplication, instructing them to pray to Allah and ask him to make their wives and children the comfort of their eyes(Qur'an: Chapter 25, Verse 74). Simple acts of love such as getting dressed for your spouse, arranging a surprise gift for them or simply helping them in their daily chores can go a long way when it comes to strengthening your relationship.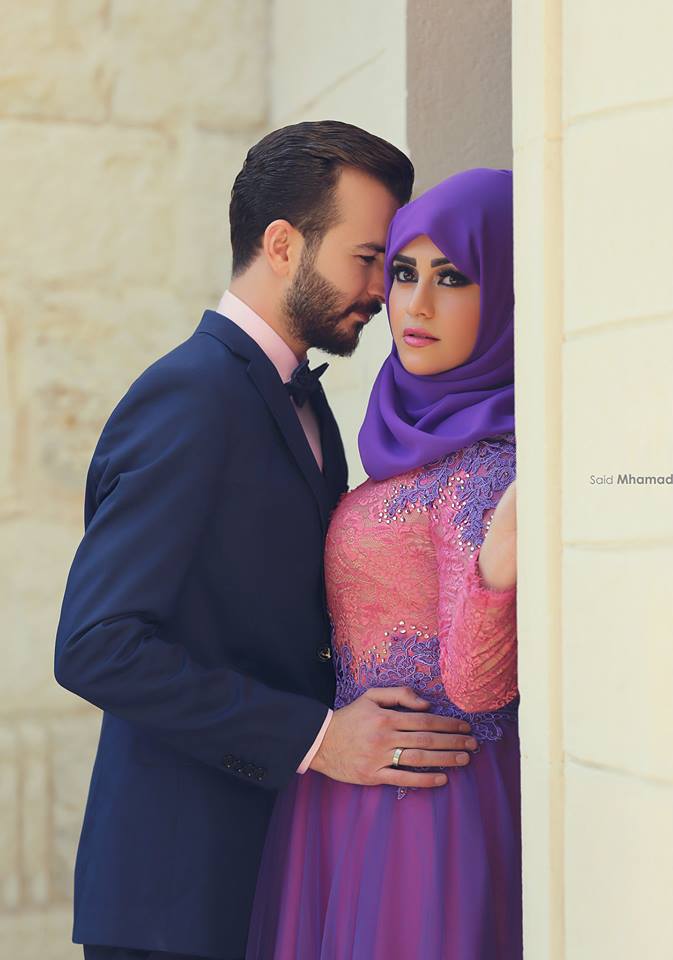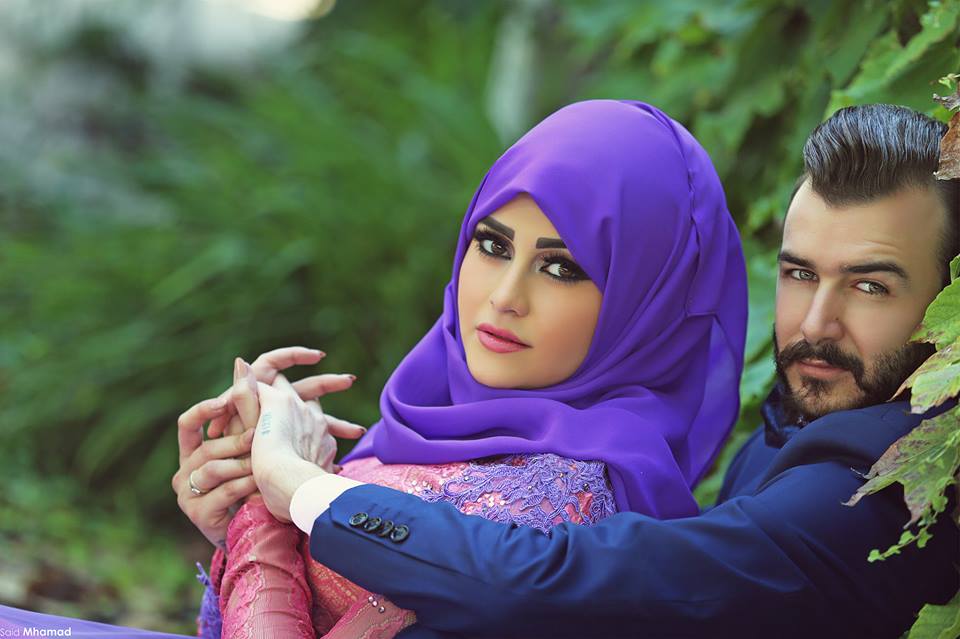 The outfits in this picture, the color coordination, the scenery and most importantly the love in the air are what make this the perfect picture. This Could be your Perfect Islamic Couple HD Wallpaper too.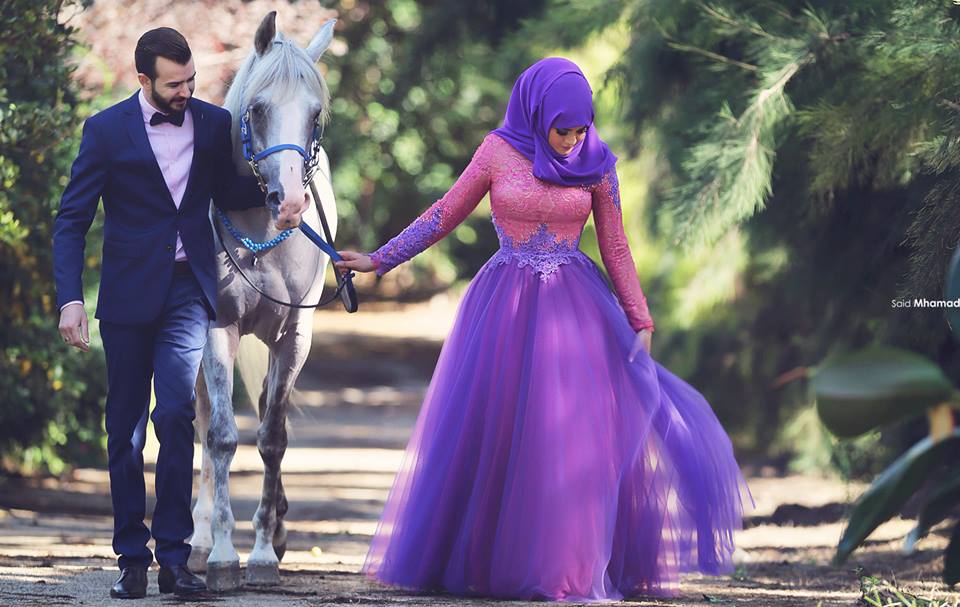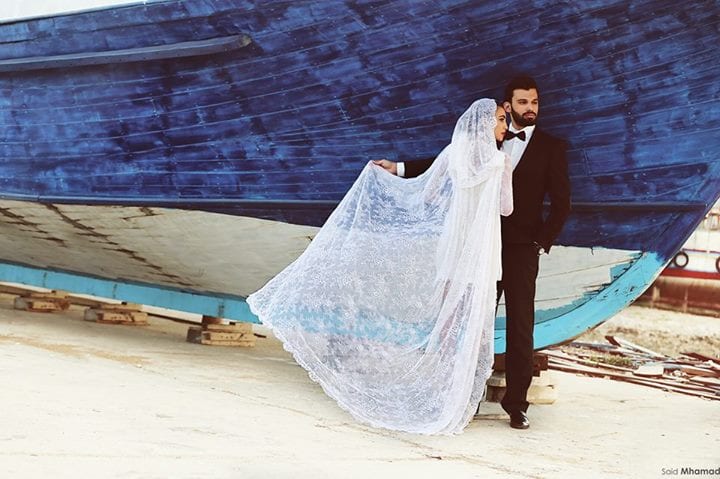 Muslim couples get married in different countries and different parts of the world. Every country has it's own customs and in some cases, there exist several different customs within the same country as well. This is why we see different outfits and rituals practices in various Muslim weddings. Have a look at this cute Asian Muslim couple, wearing matching grey coloured outfits.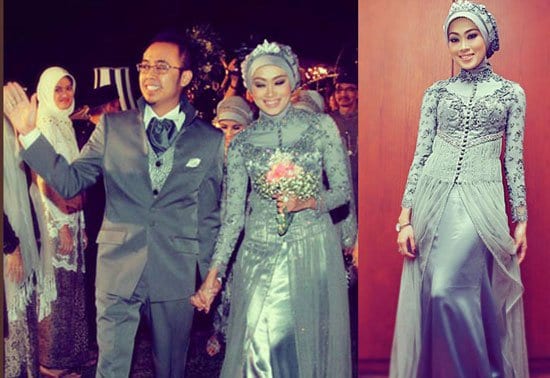 Whether you are planning your wedding at the hotel, house or at the beach, capturing those moments is one of the most important tasks of that day. These are the beautiful moments you are going to share with your loved ones throughout your life. So why not to make all this very special.Yes, these days don't come again and again . Well, most of the Muslim countries have their own Muslim marriage ceremony and traditions, whatever customs you have and whatever Islamic marriage rules you follow in your country, make sure to make them memorable by hiring a good photographer. RECOMMENDED: 40 Most Elegant Ideas for Wedding Invitation Cards and Creativity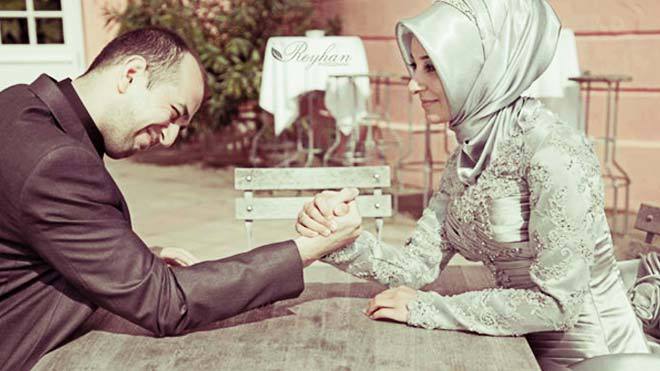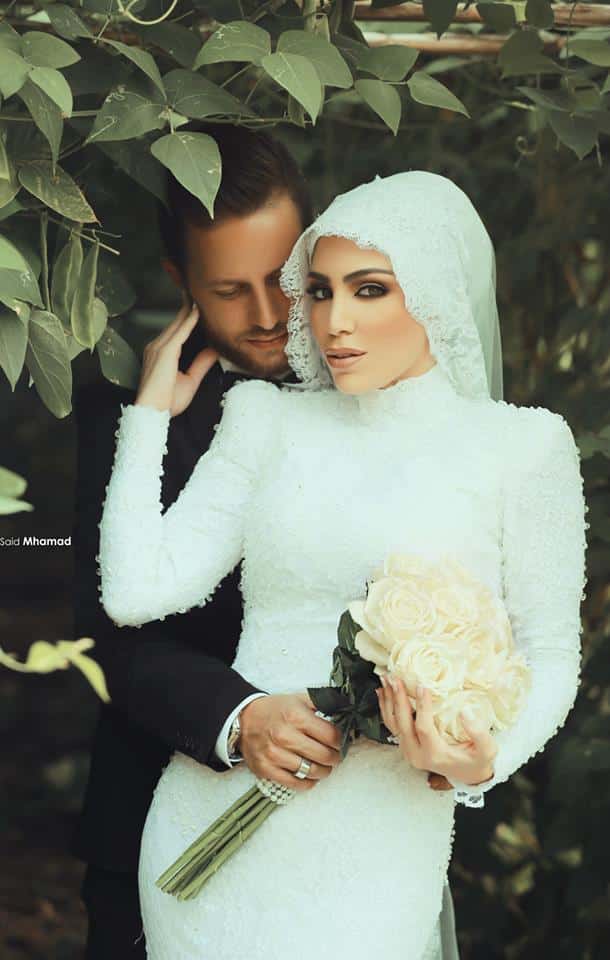 Muslim brides look beautiful with hijab no doubt, provided you have matched your outfits and makeup in proportion.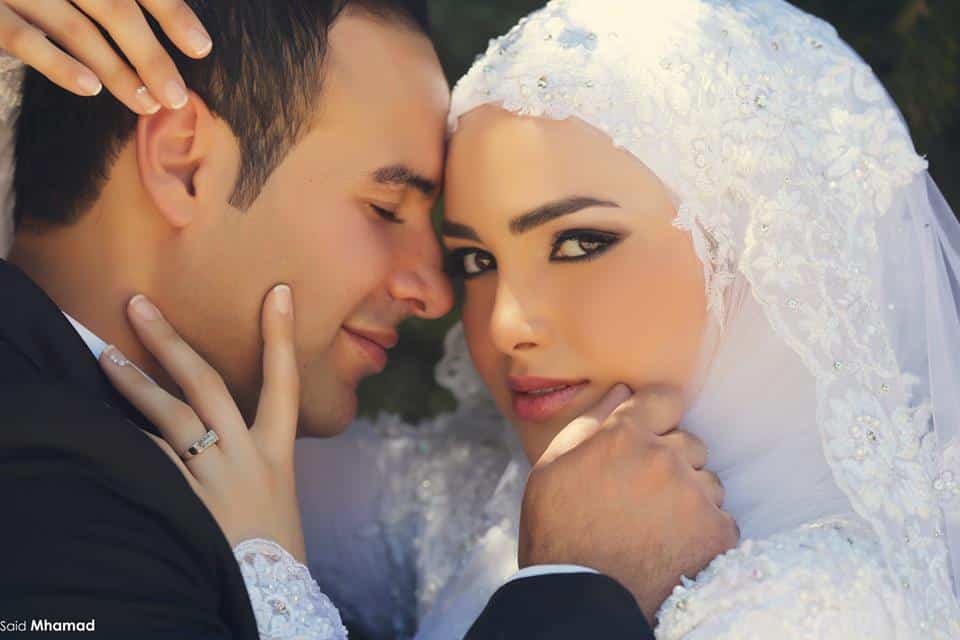 Nothing can beat the timeless white and black look and this is true for Muslim couples as well. If you too want a classic outfit for your wedding then the bride should wear white gown while the groom should wear a black suit with white shirt. These days, tiaras in particular are really trending and every bride looks for a unique tiara for her special day.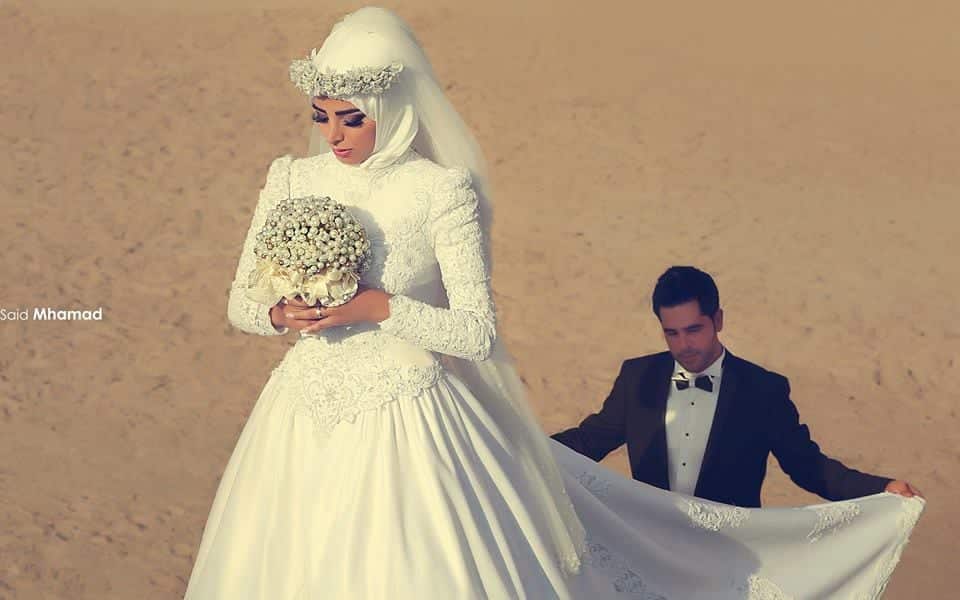 Hijab couple hugging each other for Picture pose
Who says a bride cannot look modest on her wedding day? Yes, she can, and modest brides look more beautiful than regular brides. These pictures will give u beautiful different ideas on how to wear hijab beautifully on your wedding day and look like a queen. Check out Simple Makeup with Hijab Tutorial and Hijab Makeup Tips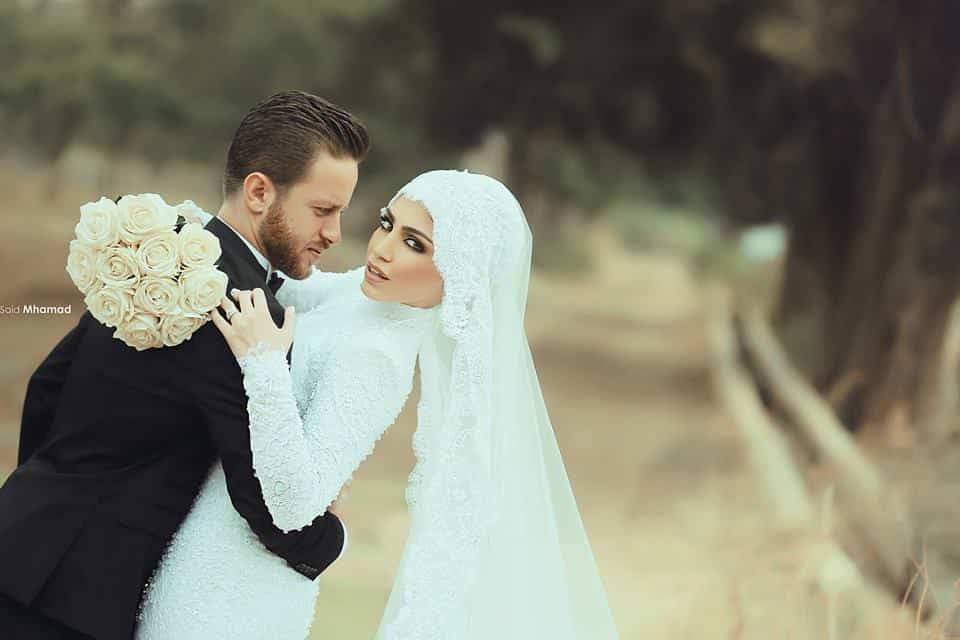 How cute does this groom look with the red bow to match the bride's red outfit.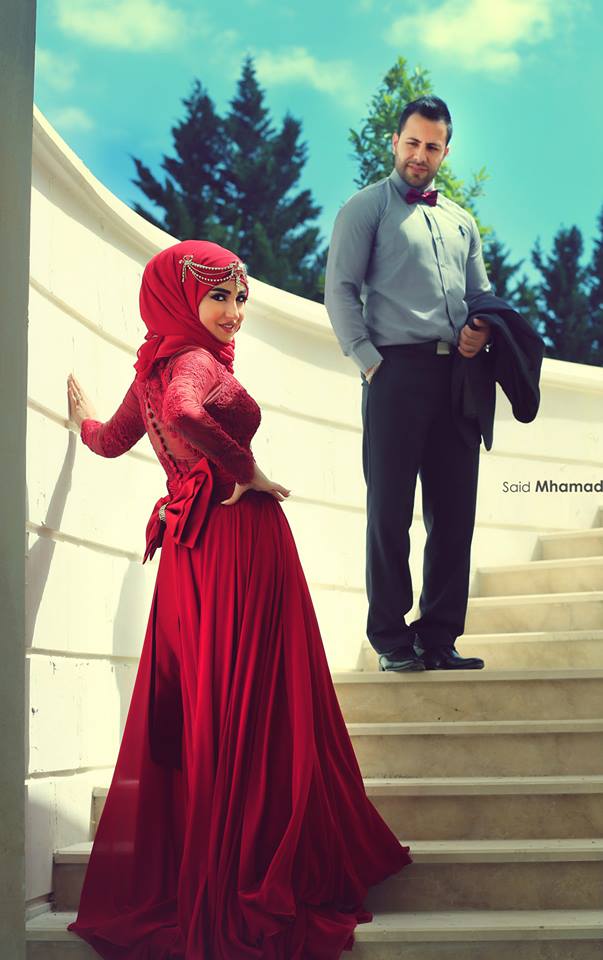 The way a Muslim wife looks at her husband can tell everything that's in her heart. In fact, you can even tell how much she loves her husband, simply by the way she looks at him. God has definitely made our destinies and chosen our spouses, but it is up to us whether we want to make this relationship a strong and loving one or not.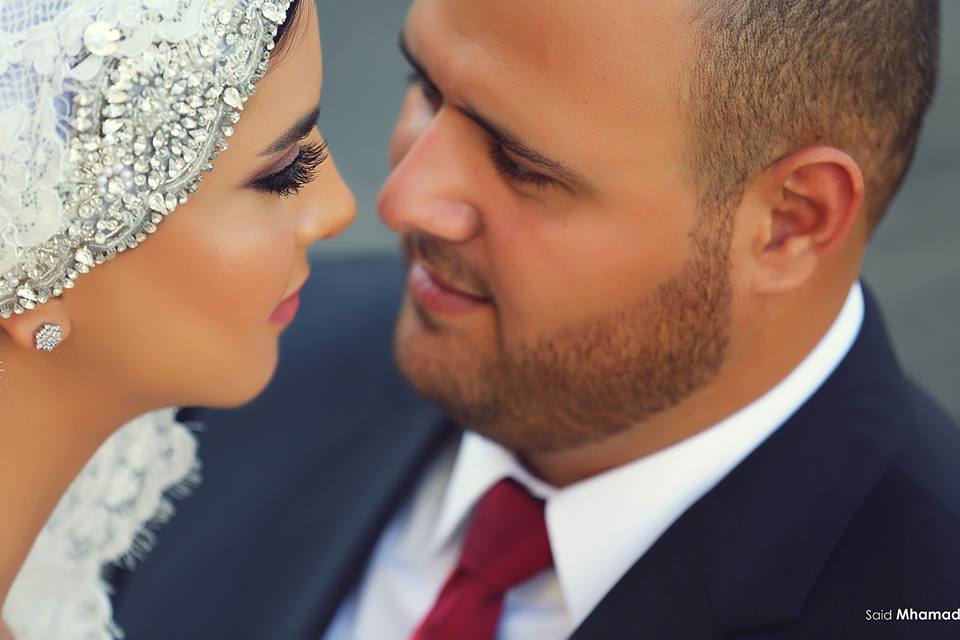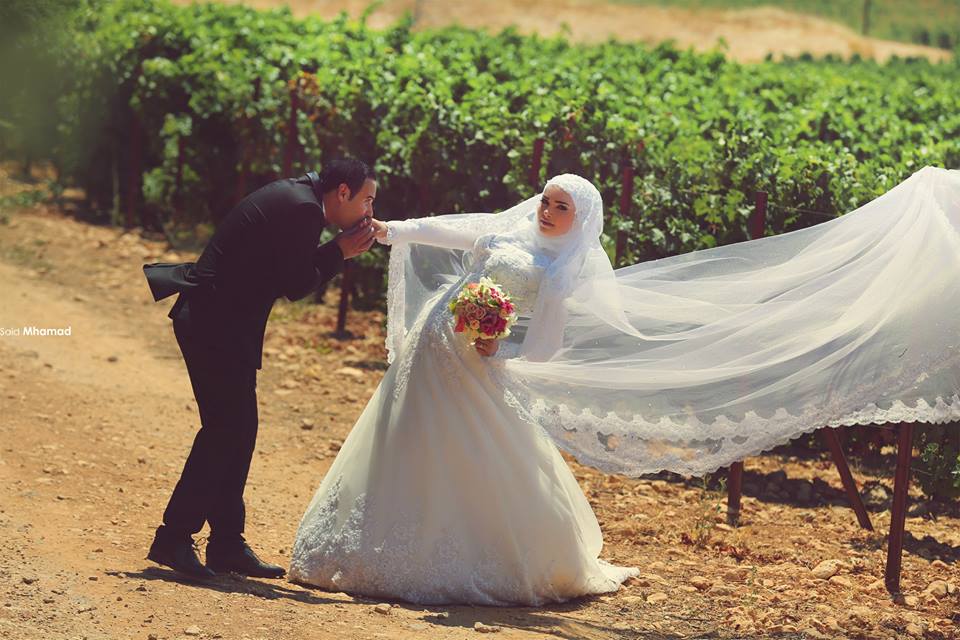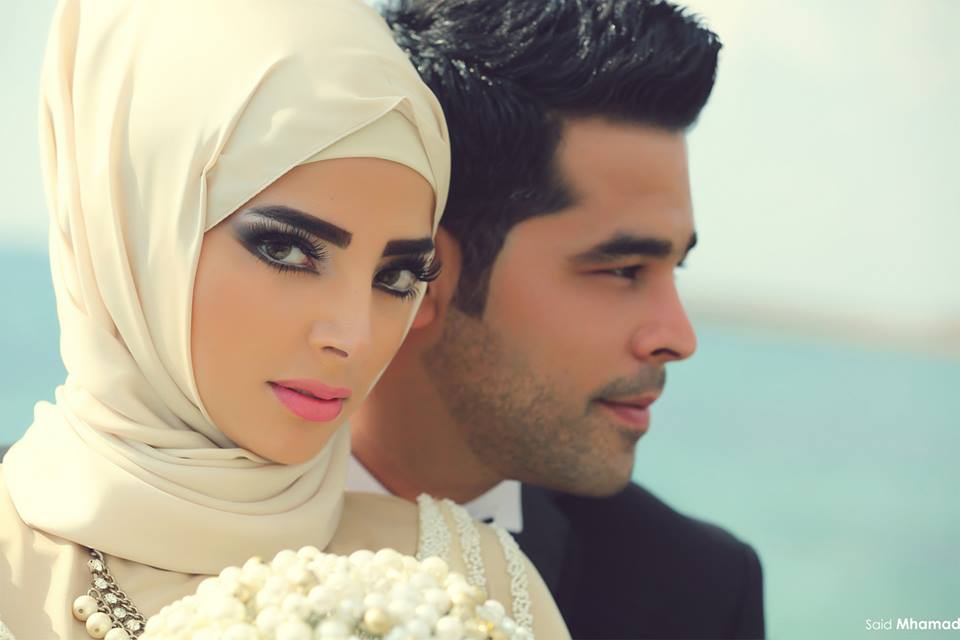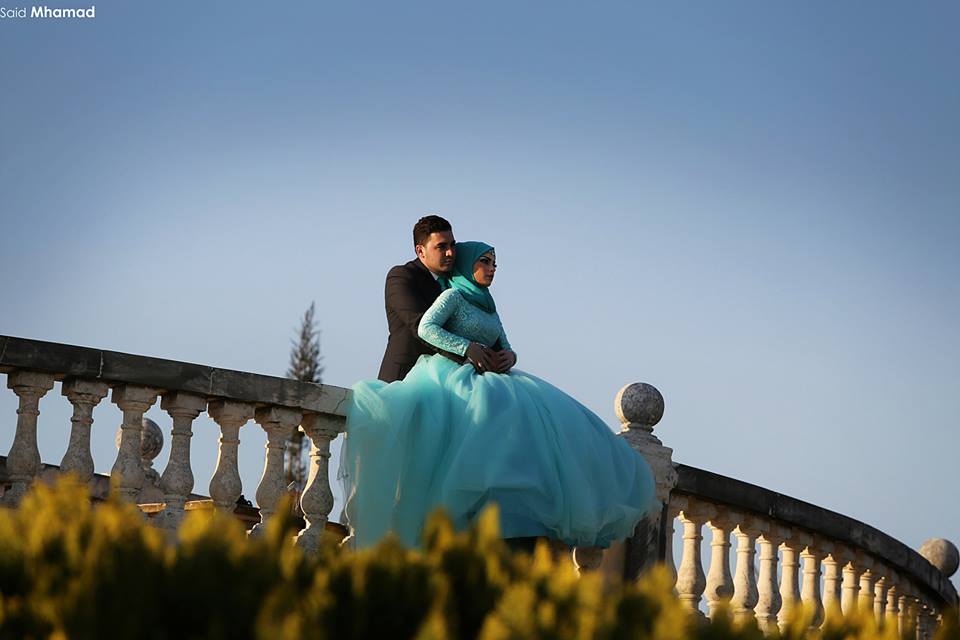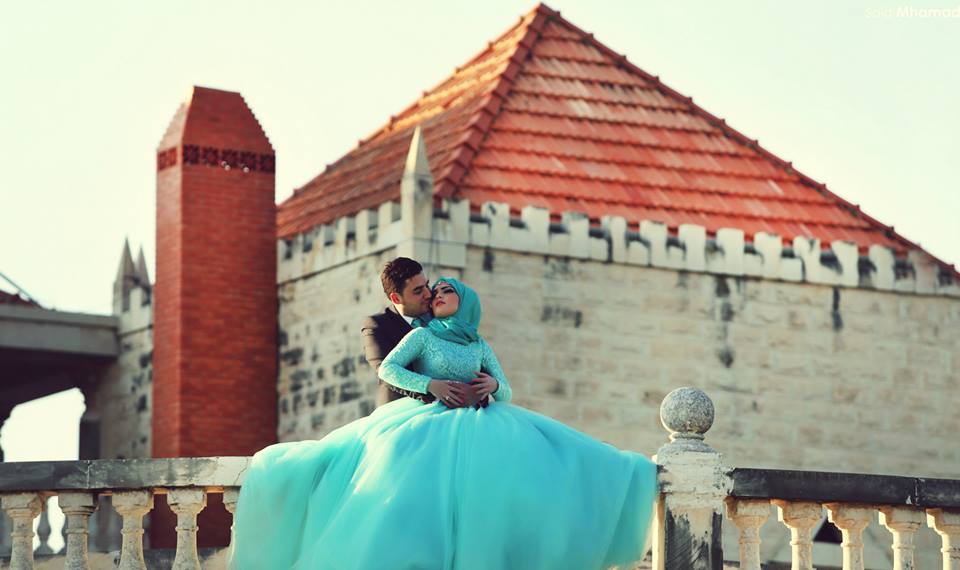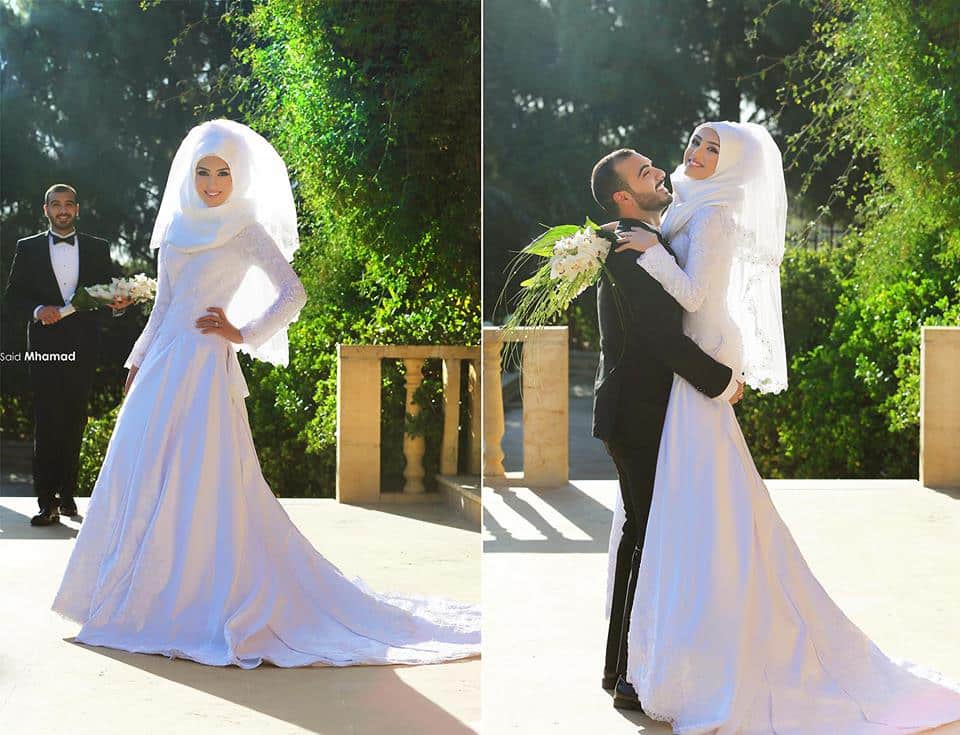 Isn't a beach wedding simply a dream come true!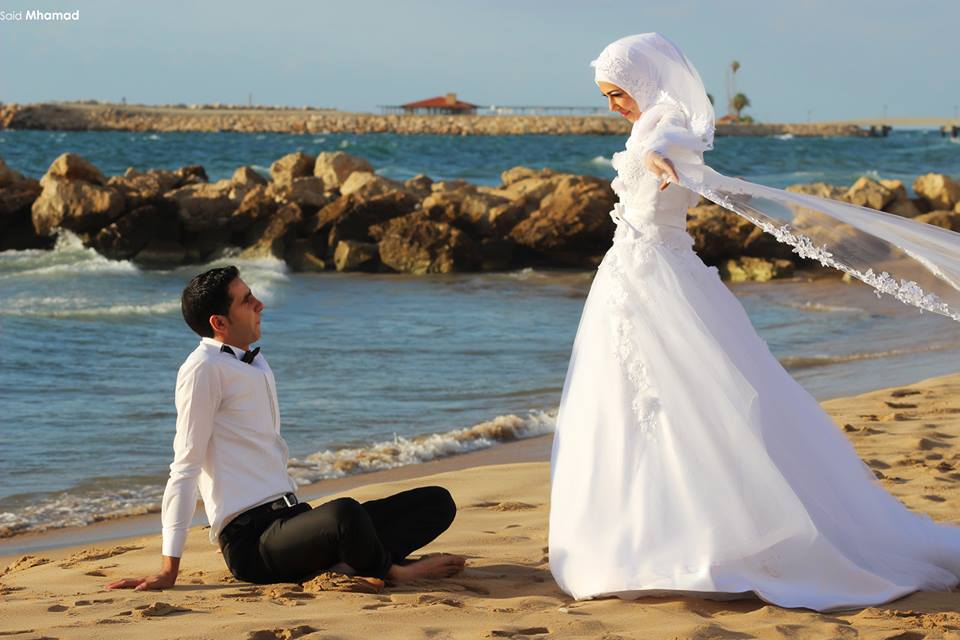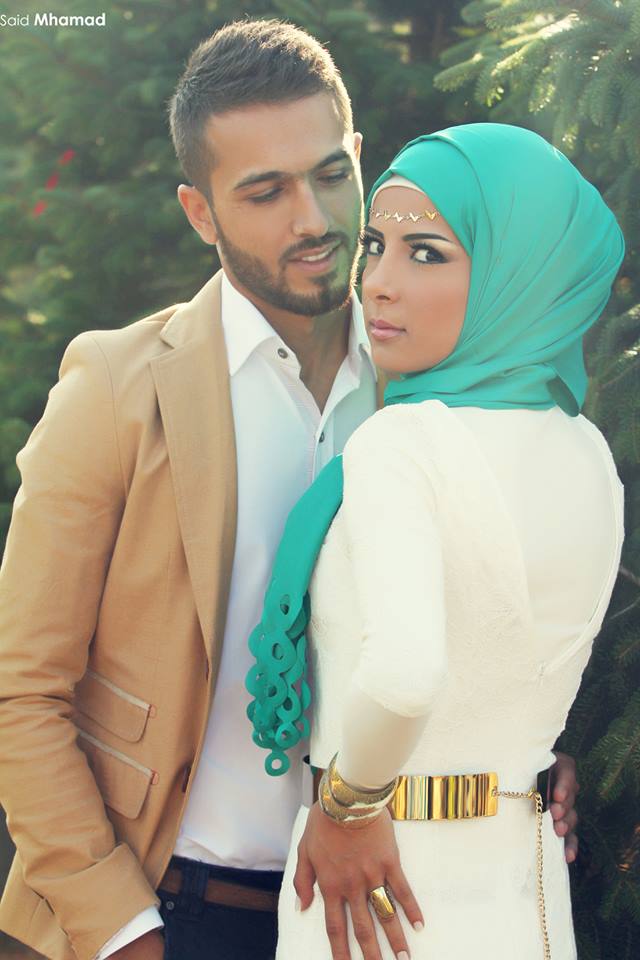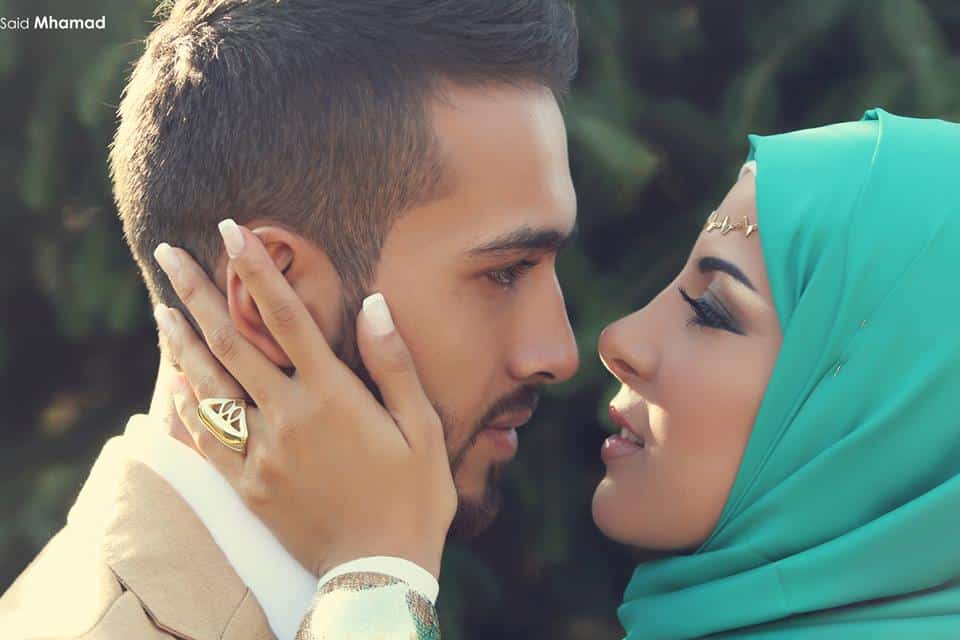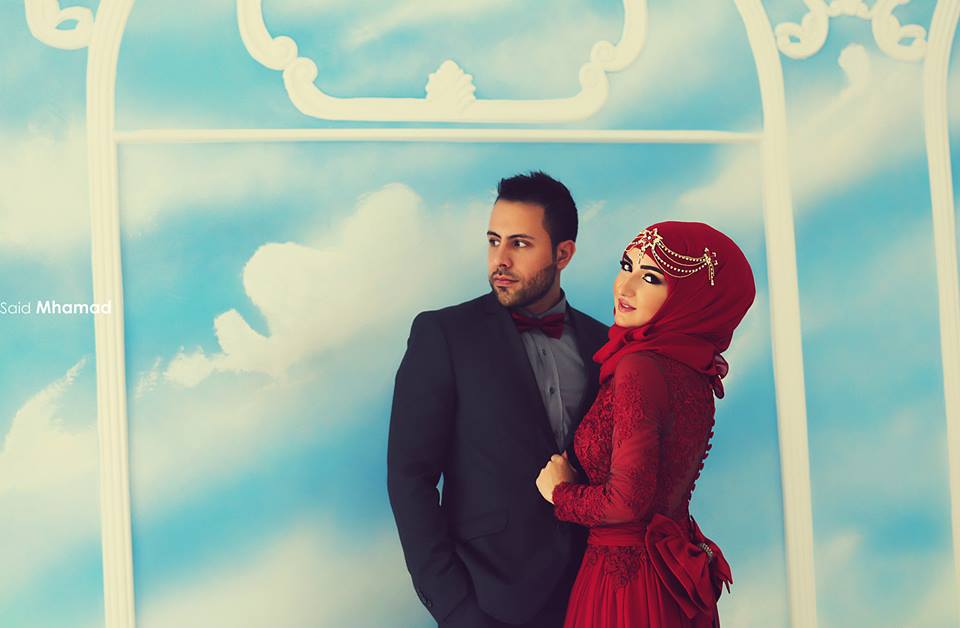 Bride and groom matching dresses on the wedding day are very common these days and it is also a very good idea to color coordinate your dresses. Not only it looks good in pictures but it also looks very pretty in real life. The bride should wear dresses in such colors that should be easily wearable for grooms.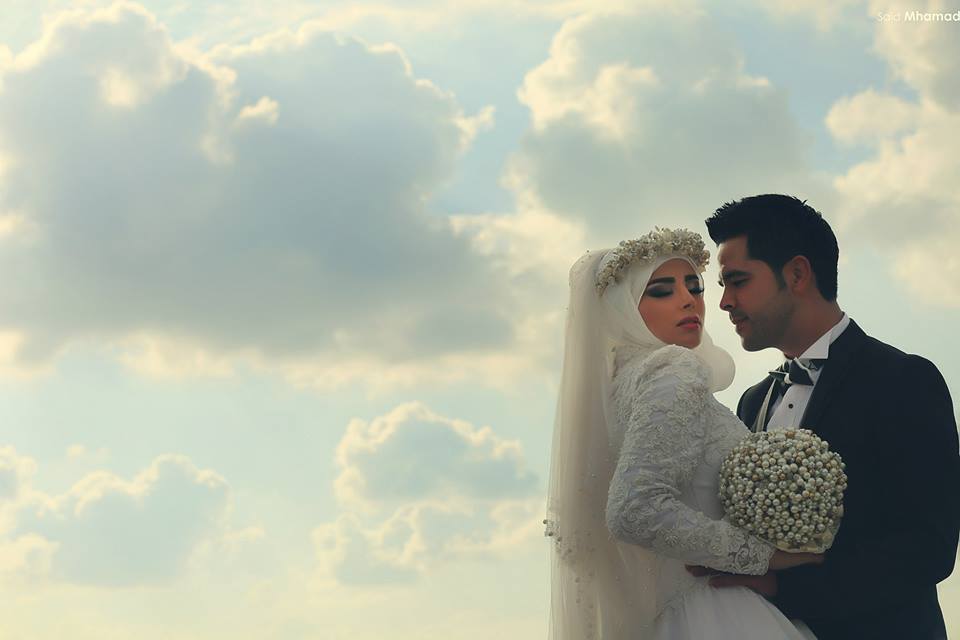 If you are going to wear a deep red colored dress on your wedding dress, then make the groom wear a dark colored suit with deep red tie.
RECOMMENDED: Islamic Quotes About Love-50 Best Quotes About Love in Islam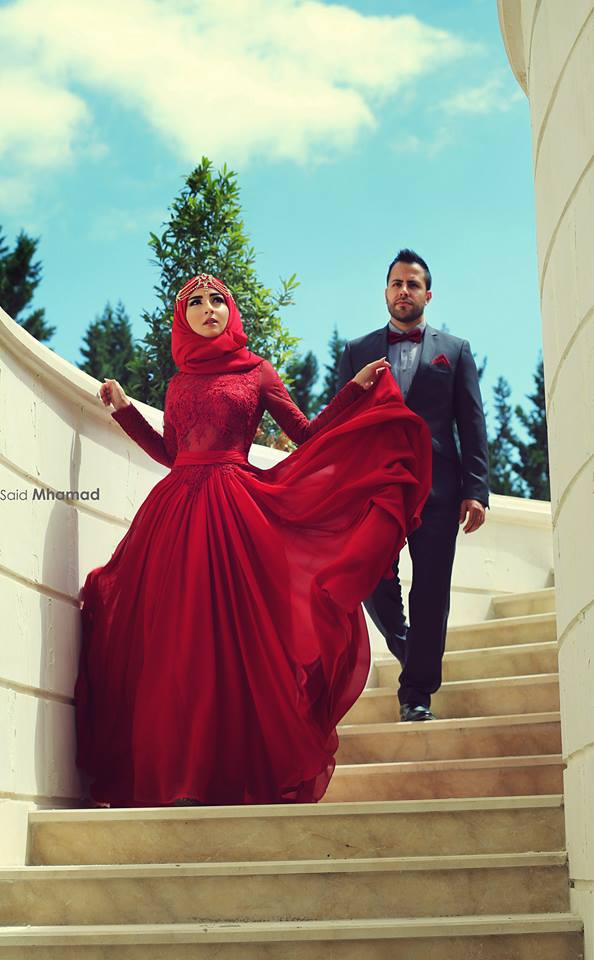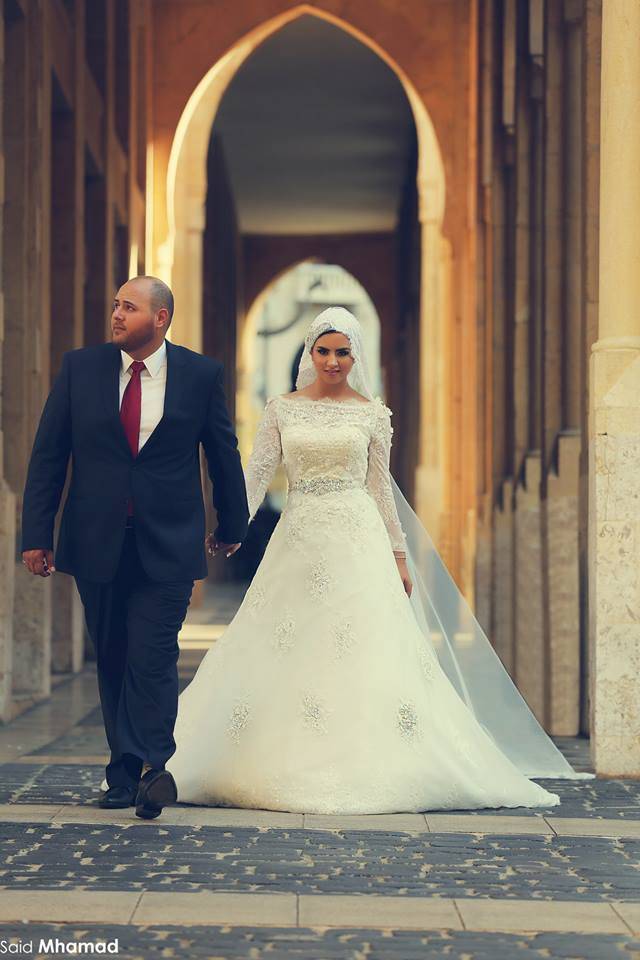 Aqua blue is an ideal color for weddings. It is not only soothing to look at but also looks gorgeous when the bride and the groom wear them. If your favorite color is sky blue, then wear it on your wedding day and make your groom wear matching tie with white shirt. This way you both will look perfect in the pictures.