Men 2018 Eid Kurta Shalwar Dresses – Now a days men have started to given importance to their dressing and style. Everybody loves to dress up well and wear unique and stylish outfits. When it comes to attending events, men become very cautious when it comes to dressing up for gatherings or religious events.
Men equally want to compete women now. In this modern world men want to become fashionable and up to date about all the latest trends and styles. No one compromises on their dressing style because style really makes a lot of impact on one's personality.
Before any function or event they do visit shops and markets in the search of the best outfits and shoes. For Eid preparations men look for the best outfits and they prefer wearing the traditional kurta with shalwar.If you want to style waist coat with it then check out these 12 stylish combinations of shalwar kameez with waist coat. Events such as Eid are the most important events and on such occasions they prefer looking more stylish. Since you have to go out, meet your friends and family therefore it becomes necessary to dress up the best possible way. On Eid, a good dressing style and perfect outfit will make you earn lot of compliments and praises.
If you want to choose other designs than kurtas then check out these 15 latest style designers eid collection for men.Lots of designers launch such amazing kurta collections exclusively for Eid. If you go and look around you will see lots of designs of kurta's. These kurta's are made by the famous Pakistani fashion designers. Unique embroidery is done on the clothes which add more beauty to it. Different patterns are designed to make every other outfit look unique. The designs and work on the kurta's is done very neatly. This makes them look more elegant. Whether it is young boys or men, both love wearing eastern outfits on Eid. Men and boys both look for the most-trendy colours available. They love those outfits which are made according of their choices. Modern designs and cuts yet decent look. This is what the men demand now. Kurta shalwar is the best option for Eid as it looks very decent and tradition should be followed on such occasions. Colours such as blue, pink, red, yellow, sea green and white are the trending colours for men this Eid.
Latest Style Eid Kurta's for Men 2017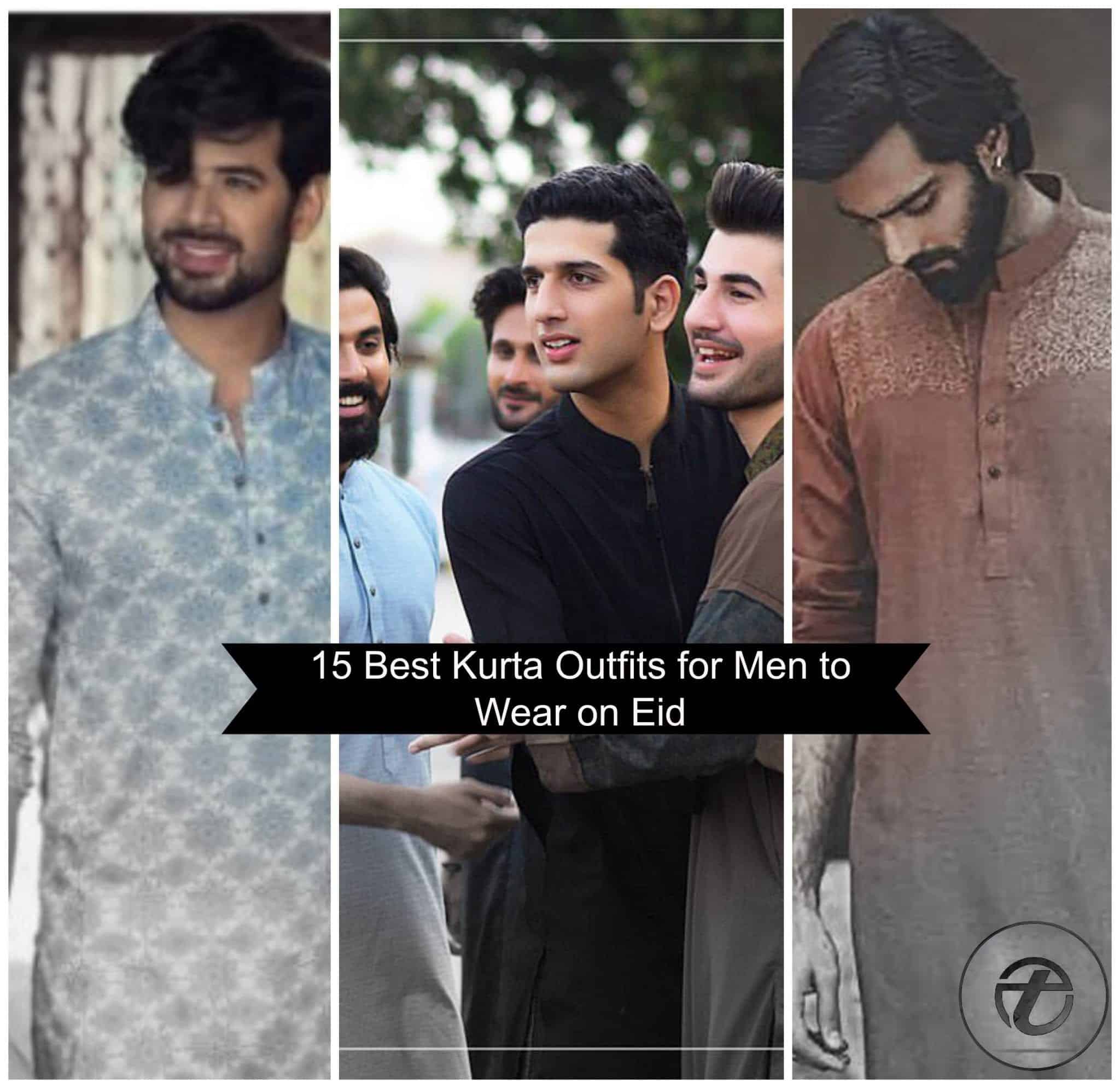 If you plan to add a western look to the eastern, then you can wear jeans instead of a shalwar. With the modern clothes and designs, men can look very attractive on Eid. Digital printing has also got famous this year and a little block or digital printing on the sleeves can add beauty. A bright digital print design over a simple light kurta would look absolutely amazing. Some might not prefer wearing light clothes and some might not prefer wearing bright clothes. It basically all depends on individual preference. The price range is pretty affordable and you can get the one which is pocket-friendly for you. Hopefully, you will love these images and styles we have picked out for you for this Eid. Take ideas and make your Eid a memorable one by dressing up well.
↓ 15 – White Kurta for Eid Namaz
Whether you like him or not, you'll have to agree that Imran Khan's style game is always top notch. For the Eid namaz, he chose one of the classiest looks – an all-white kurta outfit.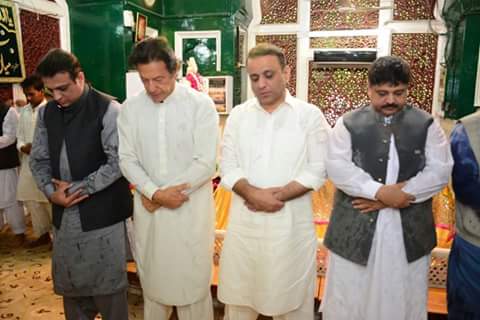 ↓ 14 – Self Printed Kurtas
The Bollywood actor Imran Khan too couldn't resist the all white look but he went for a self printed one which looks different but amazingly refreshing as well.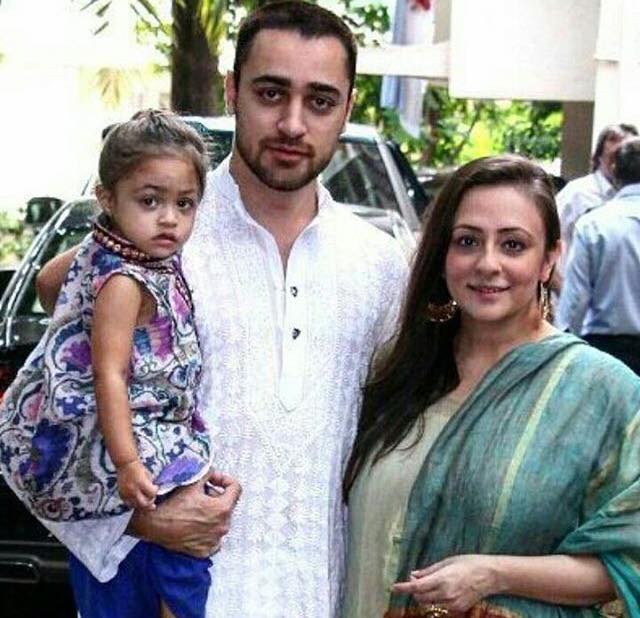 ↓ 13 – Statement Collars
Statement collars and sleeves are some of the details which can really make you stand out. Here we see Shehroze Sabzwari wearing a kurta with a statement collar and a really nice colour combination.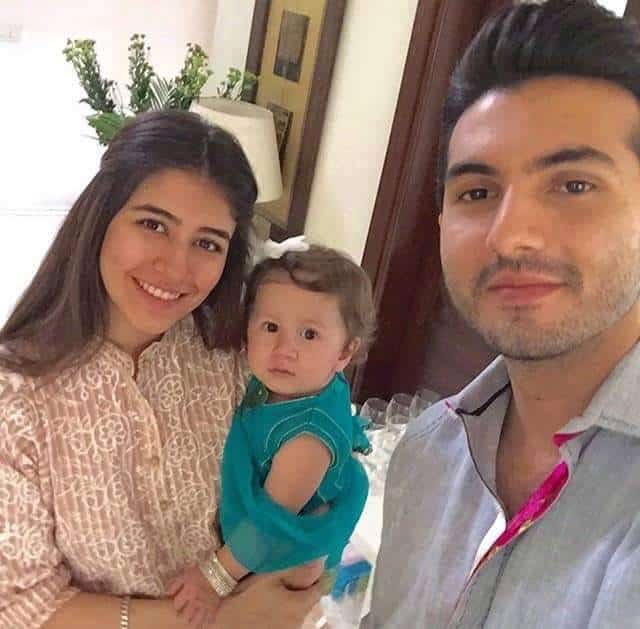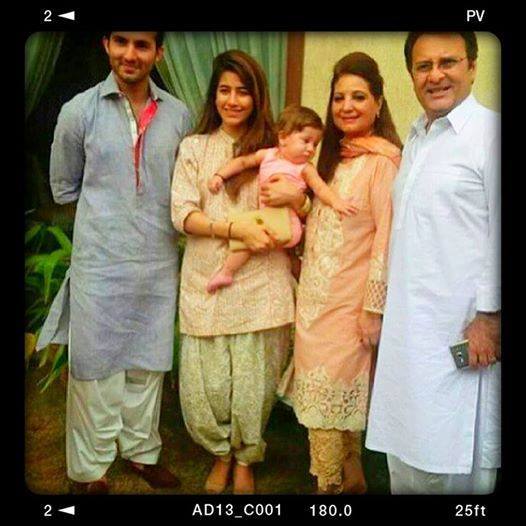 ↓ 12 – Designer Eid Kurtas – Amir Adnan
In our list of designers for men, Amir Adnan just has to be there because of his irresistible outfits. This year his Eid collection was all about class and sophistication.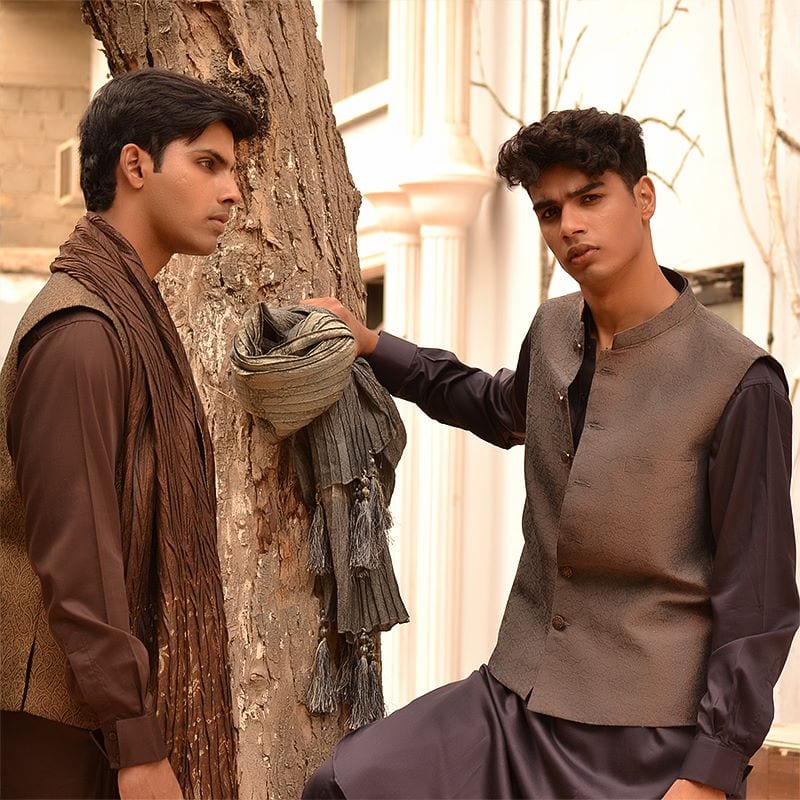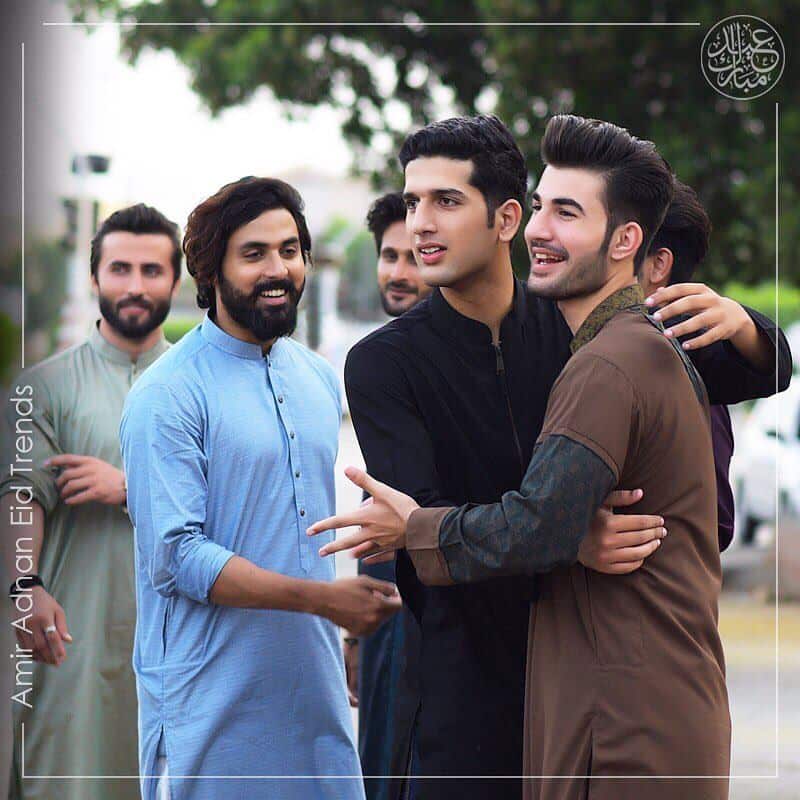 ↓ 11 – Eid Kurtas by Alkaram
The eid kurta collection by Alkaram too is a great choice for those who look for best quality material. The designs may be simpler but Alkaram is a bran that never disappoints in terms of it's fabric quality.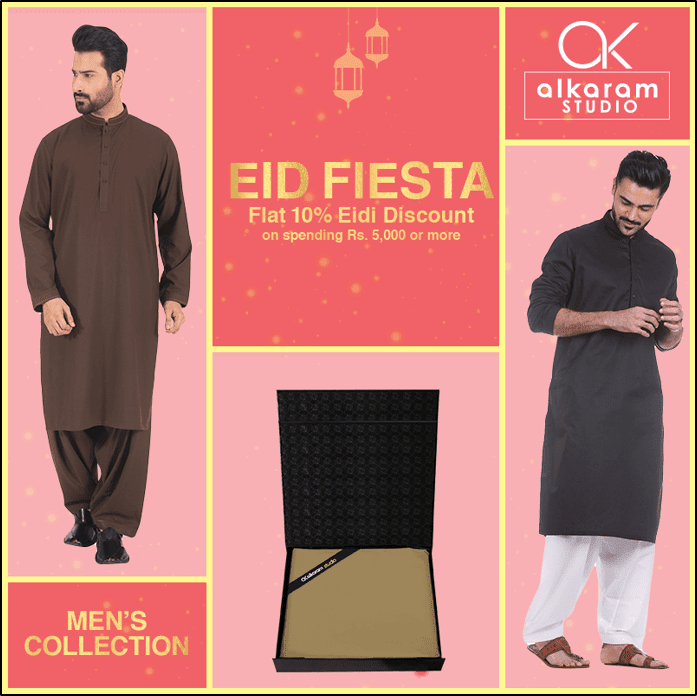 ↓ 10 – Gul Ahmed Eid Kurtas for Men
Another household name that thousands of men and women trust is Gul Ahmed. They recently launched their men's line and their Eid kurtas are amazing indeed. What's different about their kurtas this year is that they went for Chicken Kari which gives a luxurious look to any Eid outfit. The colours range from sober ones for adult men to bright and vibrant ones for young boys. Have a look at some of our favorite picks.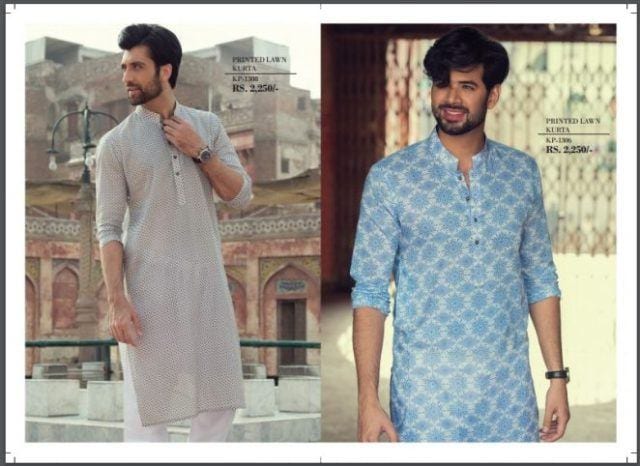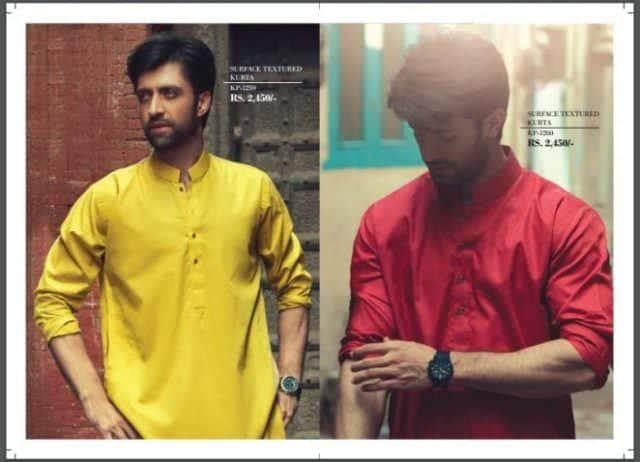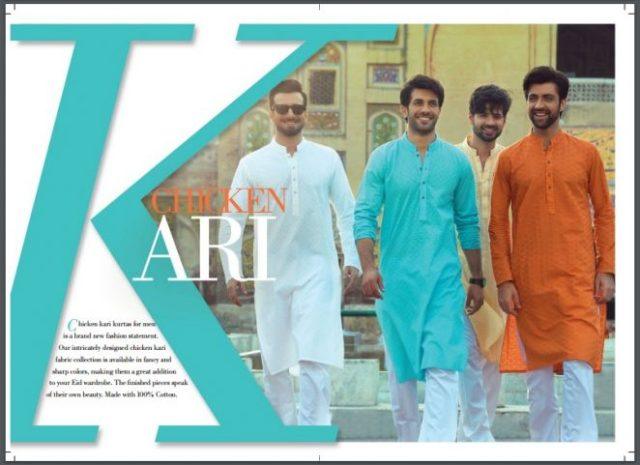 ↓ 9 – Bonanza Eid Kurtas
A brand that really surprised us with their men's collection will surely be Bonanza. They came forward this year with a mind-blowing add and their Kurtas for men were as good as their ad was. There's is also one of the most affordable ranges of clothing lines to go for.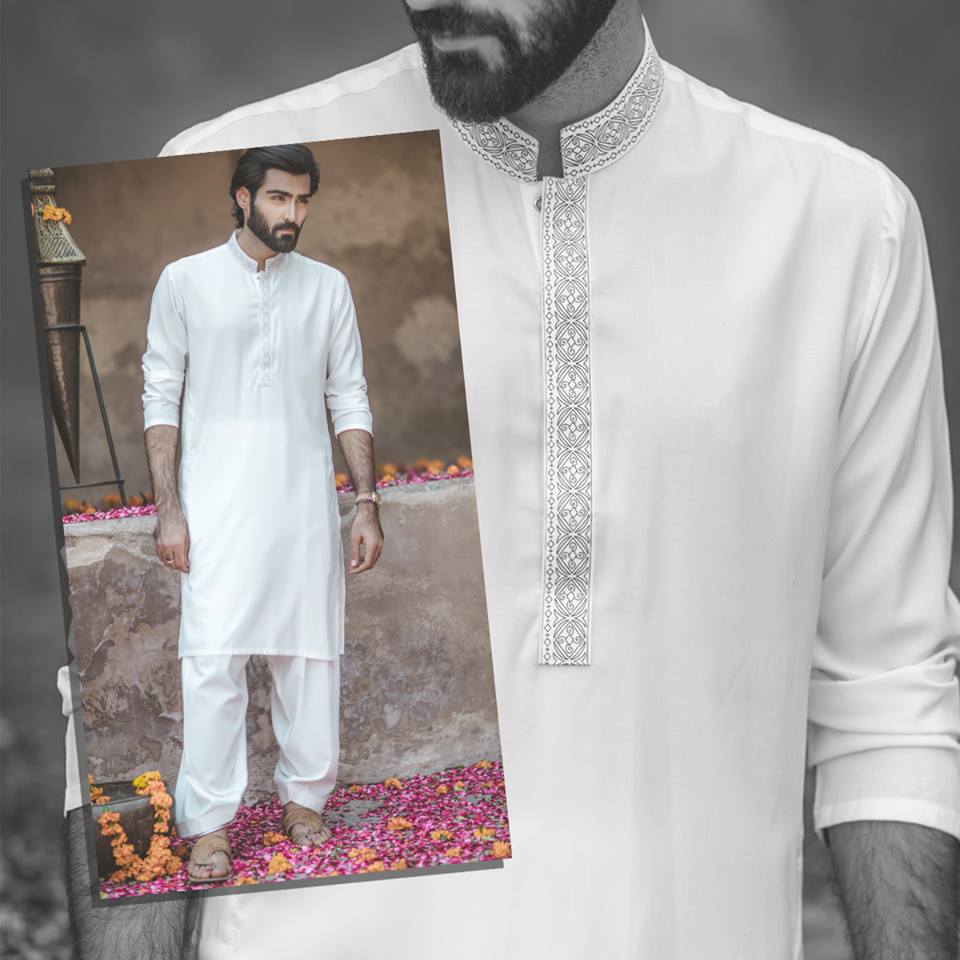 ↓ 8 – HSY Eid Collection
For those who can afford high end designers, HSY is the ultimate choice. His men's kurtas are distinguishable because of their neat designing and cuts.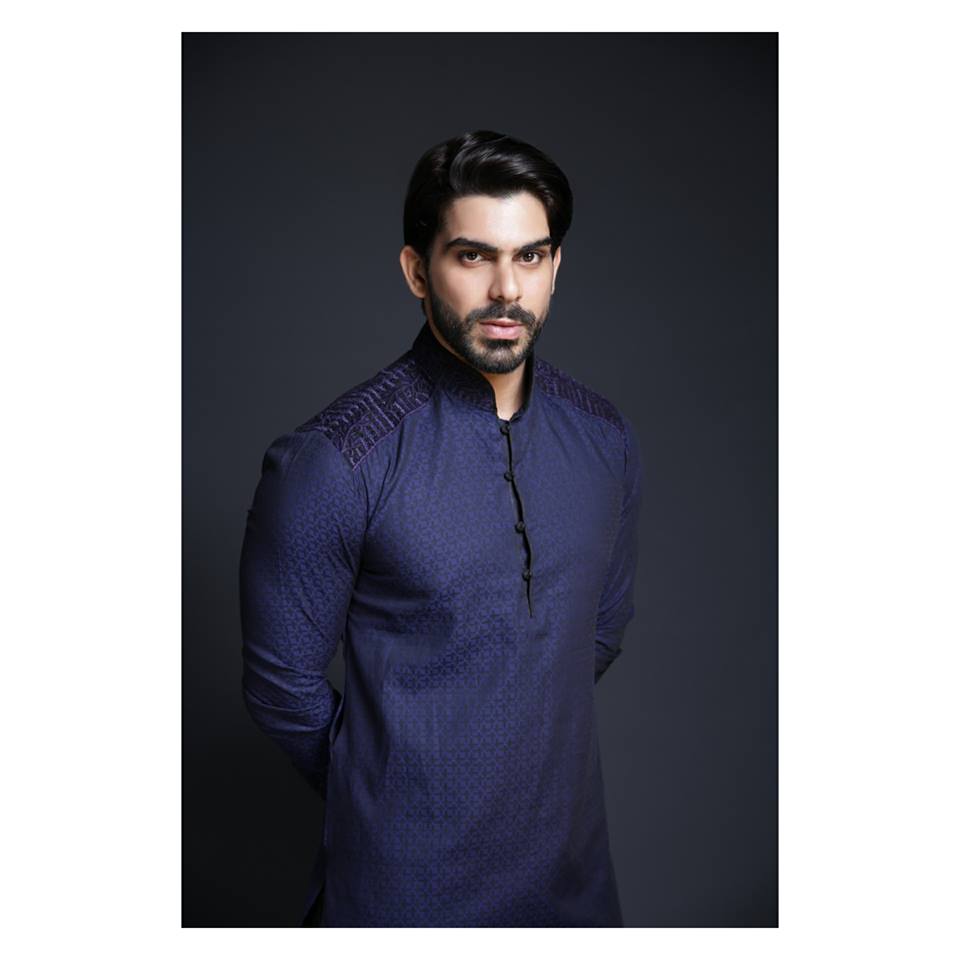 Via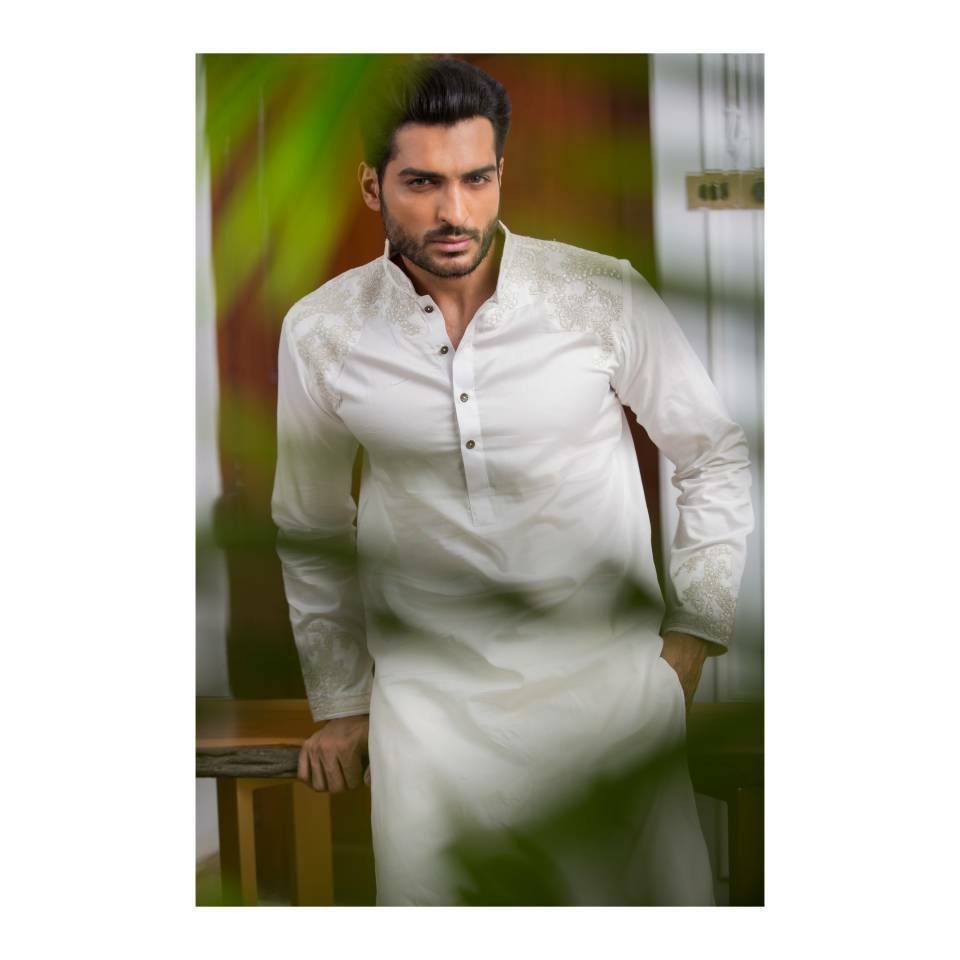 ↓ 7 – Solid Coloured Kurtas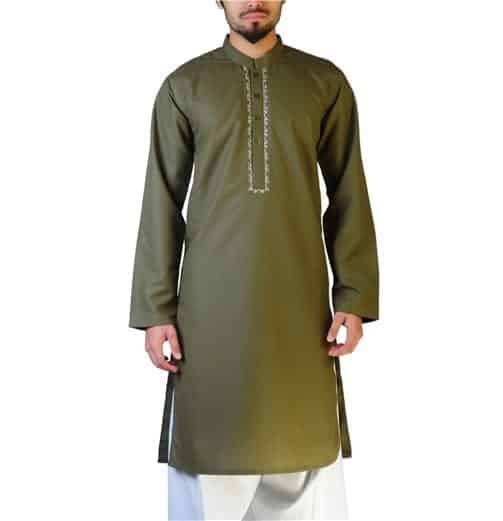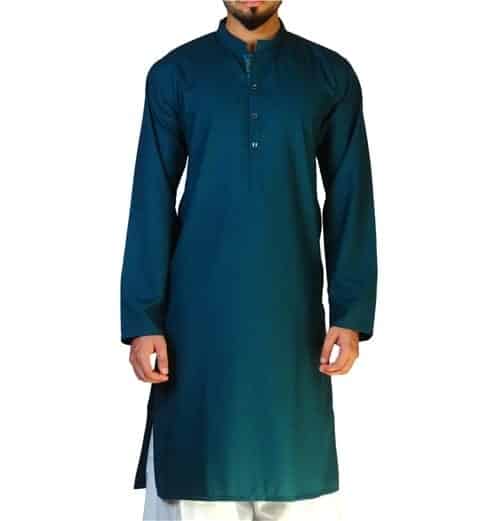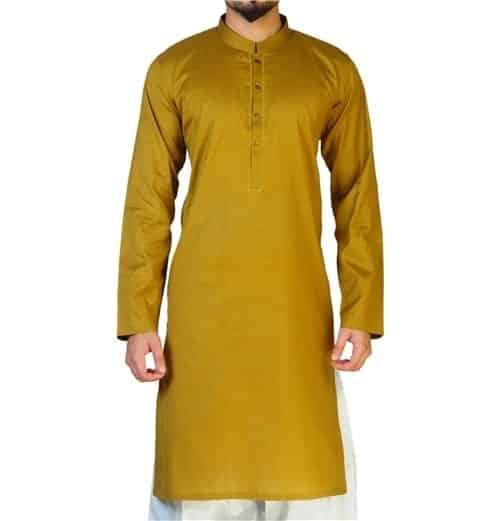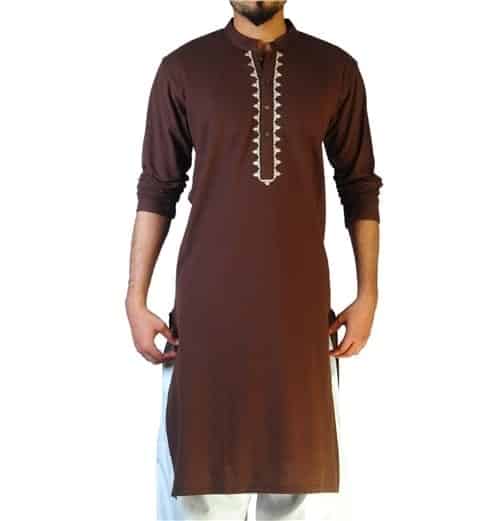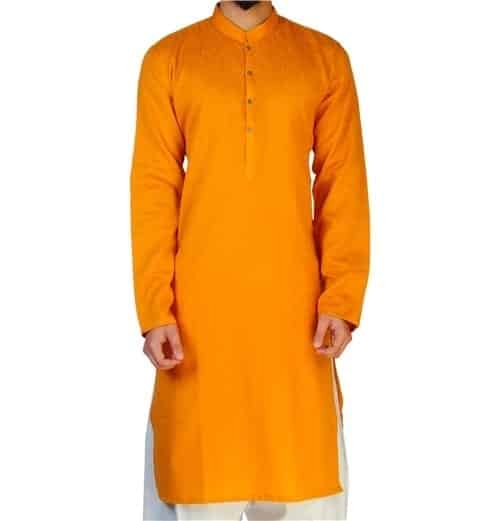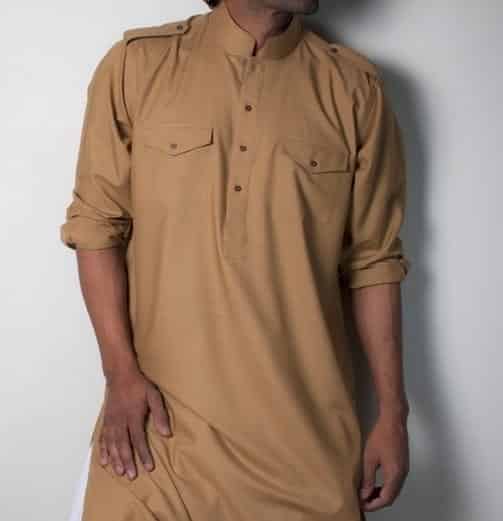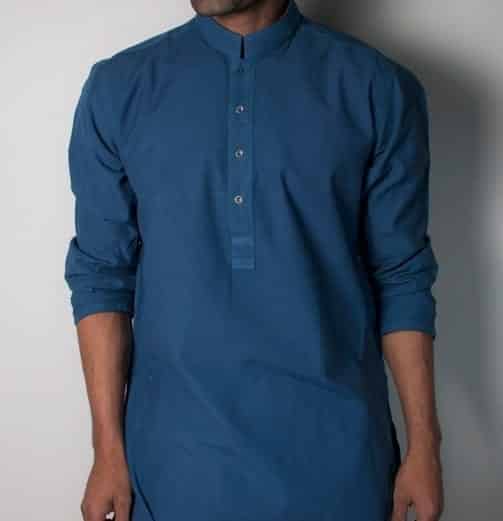 ↓ 6 – Collar Shalwar Kameez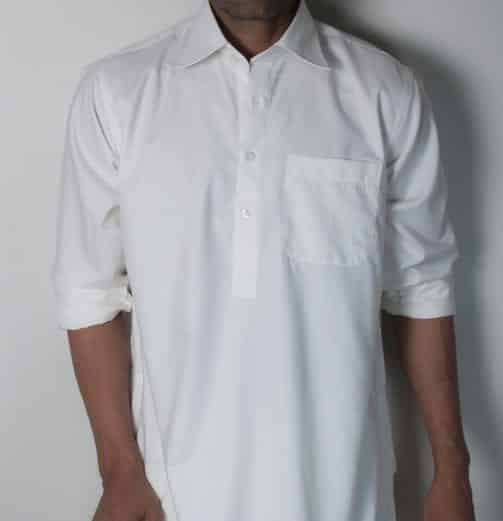 ↓ 5 – Black Kurta with Ban Embroidered Collar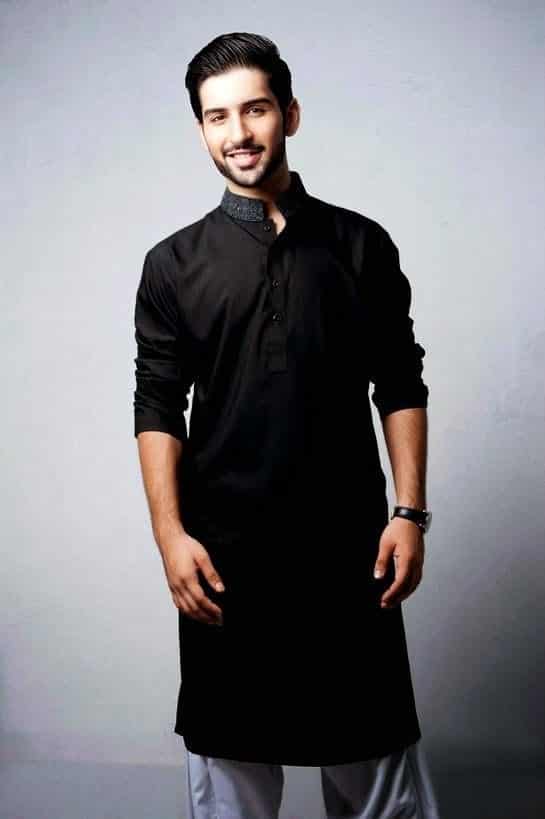 ↓ 4 – Khadi Men Eid Kurtas Collection 2018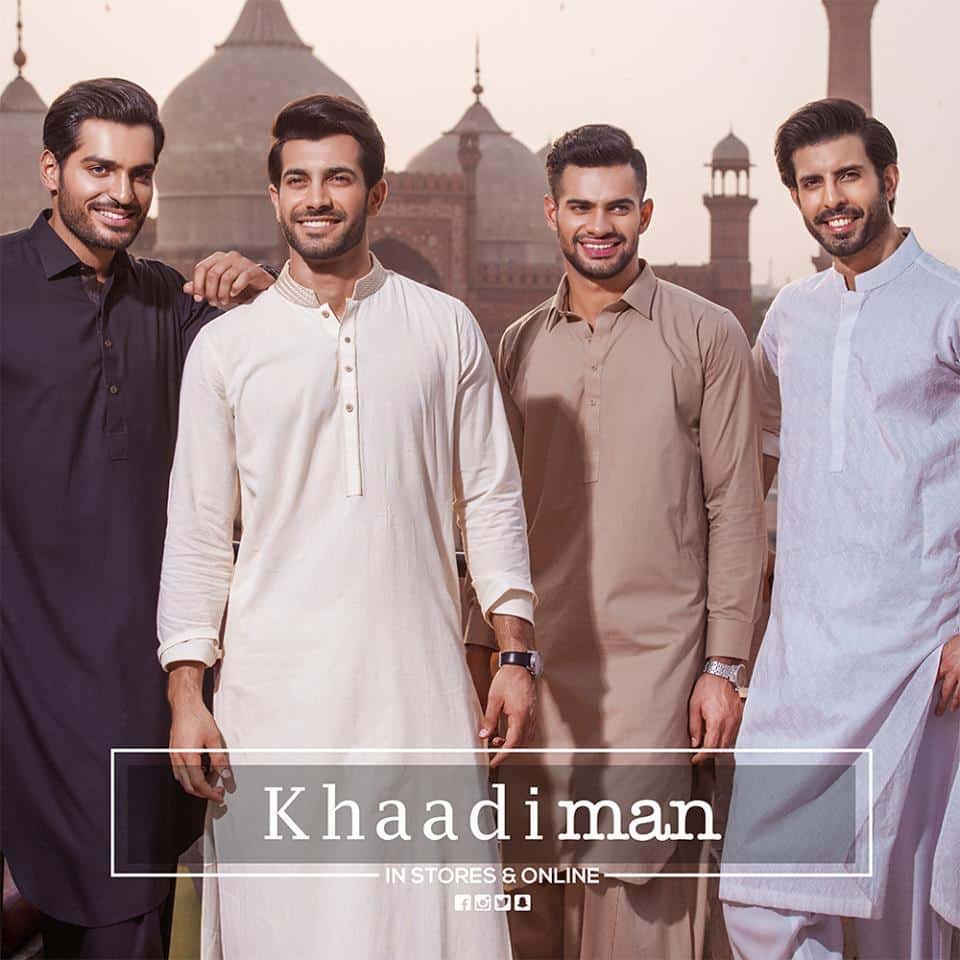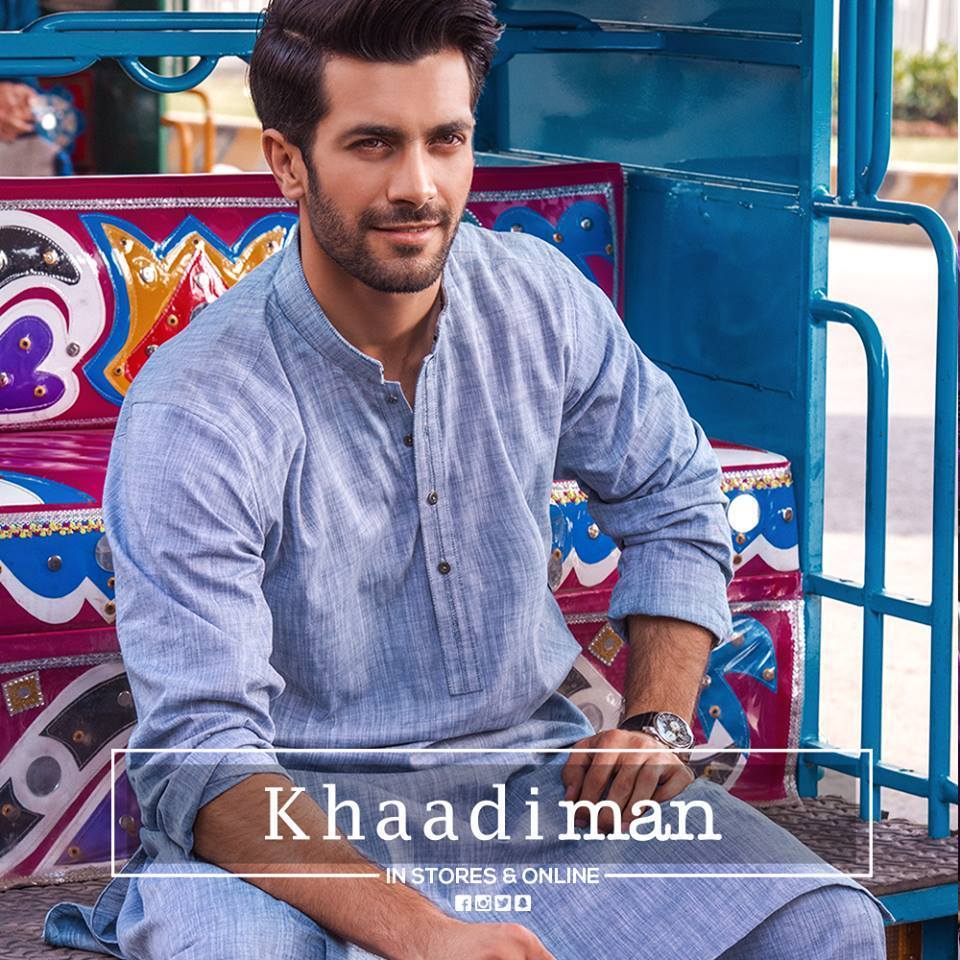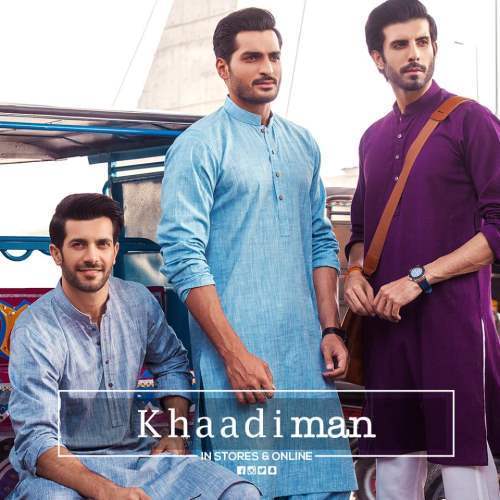 Buy Khadi Men Kurtas Online at cheap Price from there Official Site http://www.khaadionline.com/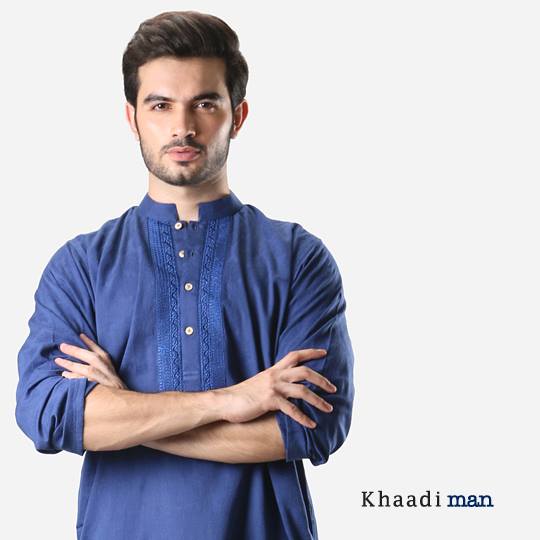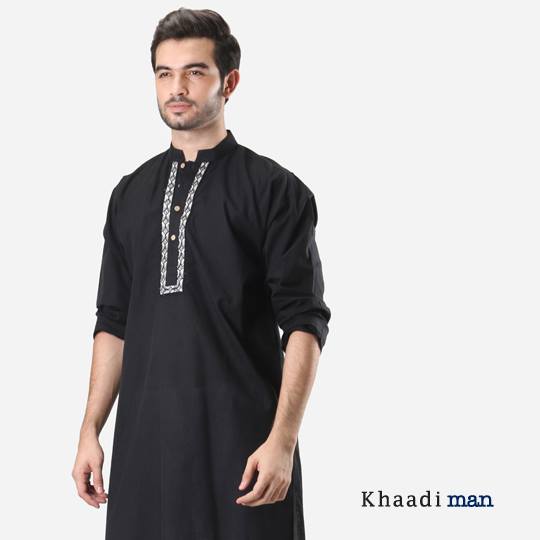 ↓ 2 – Simple and Elegant Eid Kurtas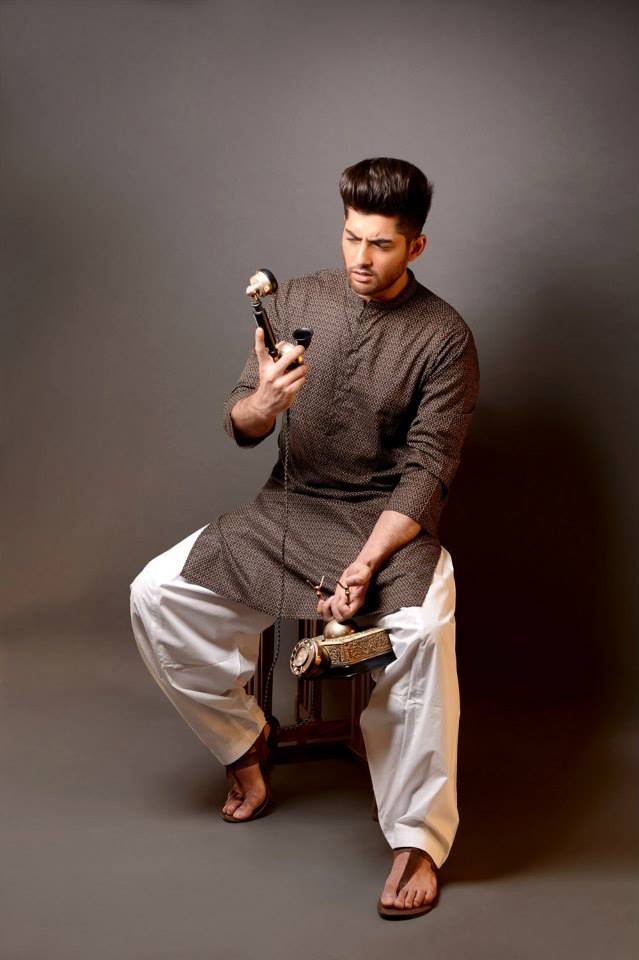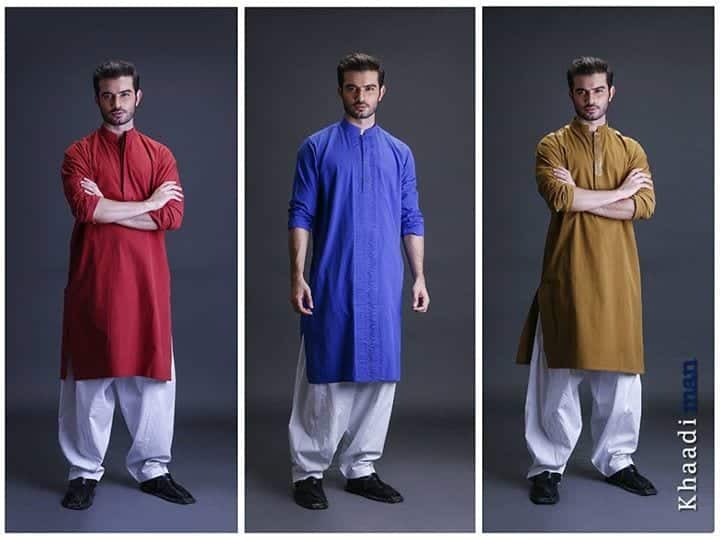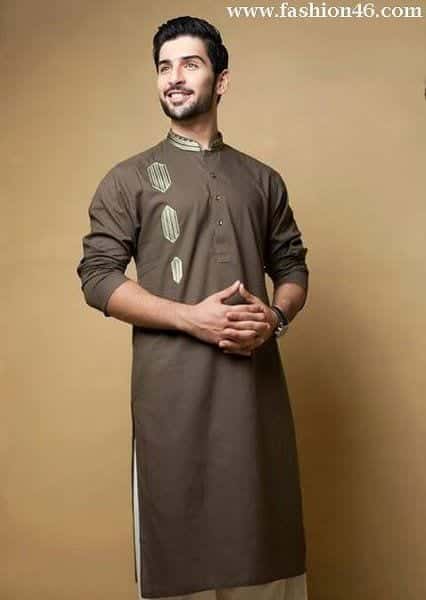 ↓ 1 – Celebrity Style Eid Kurta Collection for Men 2018
Eid is the perfect occasion for men to look hot in the desi attire. For men looking for a more professional and sophisticated look, the best idea is to go for shalwar kamiz with waistcoats. A great place to find these in Pakistan is the Edenrobe outlet where one can find classic as well as formal outfits for all the businessmen out there. If you can't find what you are looking for there, then you'll definitely find something you like from the Orient's 2018 Eid collection.
And if you wish to style up like a handsome celebrity then there's surely no better man for inspiration than the great Fawad Afzal Khan. Have a look at some of his royal looks that would be perfect for Eid.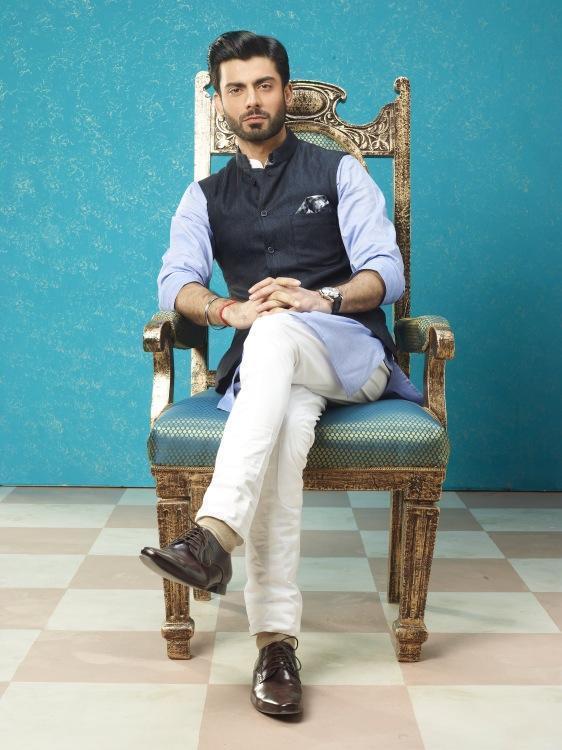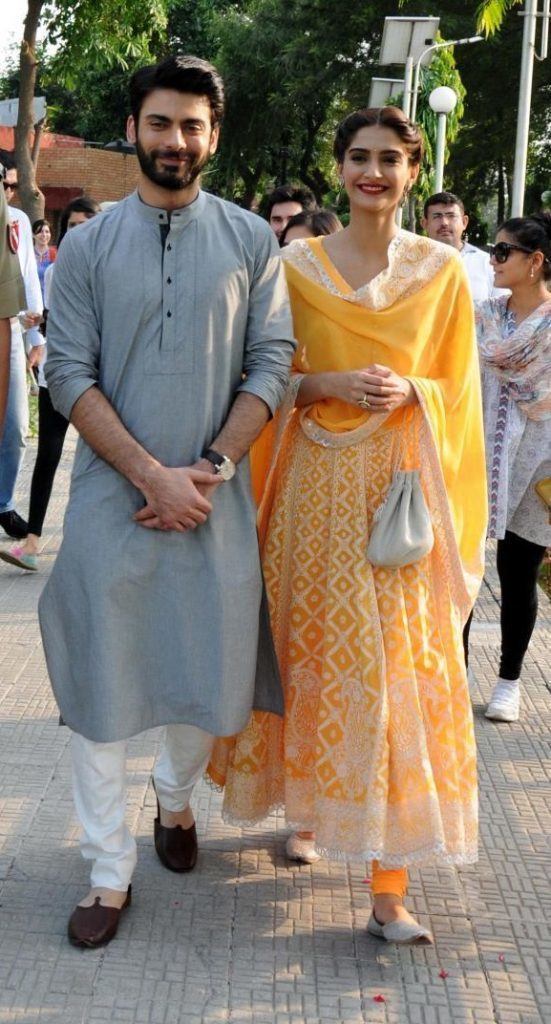 Via