How to Wear Sequin as Curvy Women- It's not easy pulling off every look when you're a curvy woman. Curvy and plus size women are often hesitant to wear sequins as they don't want too much attention on their body shape, but this should absolutely not be the case. Learn to embrace your body, love it and show it off with some sparkle using these amazing sequin outfit ideas. Just remember that when it comes to sequins and bold outfits, you need to reconsider your look for something flattering and appropriate to your body type.
 Sequins Outfits for Plus size Women
Here are 18 insanely chic ways to pull off the sequin look!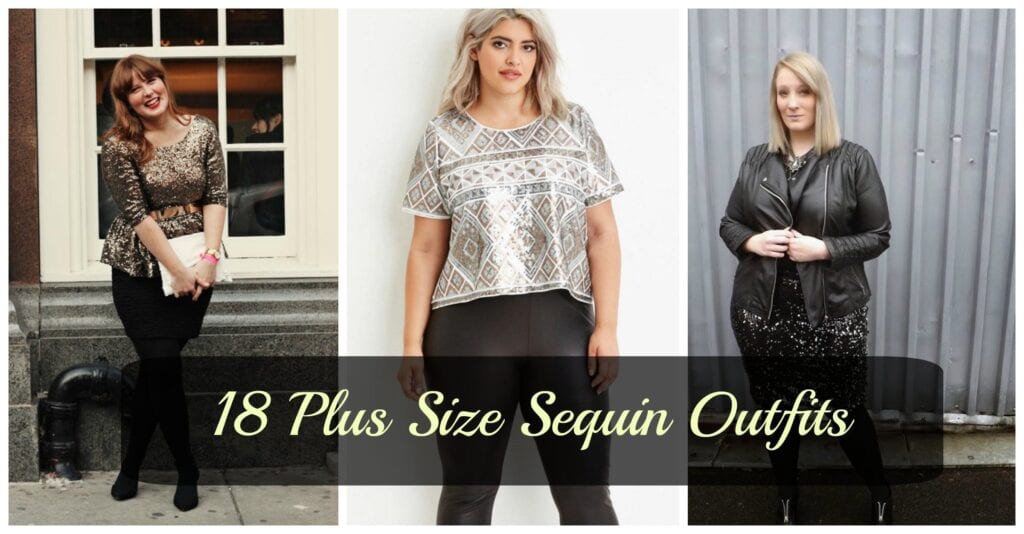 #18- High-Waisted Sequin Shorts
Now many plus size women tend to shy away from shorts in hopes to hide their legs, but choosing a flashy set of shorts with a black top might just be the thing that you need! So create a fierce, flirty ensemble for your night out.

#17-Striped Sequin Dress
Accentuate your curves by wearing a sequined horizontal striped dress that not only makes your assets look great but might also turn some heads!

#16- The Beanie Look
Grab a sequin top and pair it with your go-to jeans. Add a dark colored beanie and a small tote bag when going out with friends. And remember pointed toe flats are the perfect, comfortable choice for a day out.
#15- Party Time Sequin Outfit for Curvy Girls
Peplum tops are perfect for you if your stomach isn't flat. Pair your sequin chevron top with a pair of black skinny jeans for a fun night out!

#14- Sequins With Neutrals
Keep your look subtle yet sexy by adding a sequin pair of shorts with a top and accessories of similar hues!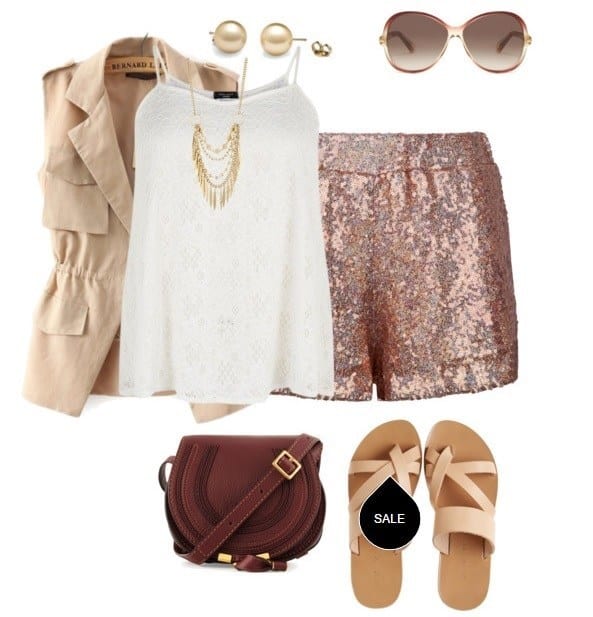 #13- Glam In Black
Liven up your black outfit by adding a sequin top instead of a boring old plain black shirt. Go for a smoky eye look.