DIY Sneakers Makeover for Teen Girls. What we can achieve from our very own creativity will never be able able sum up what's available in store. Yes, new designs and trends always keep pouring in the markets all year around, but it is always fun if you do something yourself.
So why not buy a pair of less expensive simple sneakers, and add your own school of creativity to it? But need not worry, you are not left out all by yourself to succeed in this. Here are some cool and immensely easy ideas to redecorate your sneakers. Have a look.
Also See :30 Amazing DIY Projects For Teenagers with Tutorials
How to Create New Look of Sneakers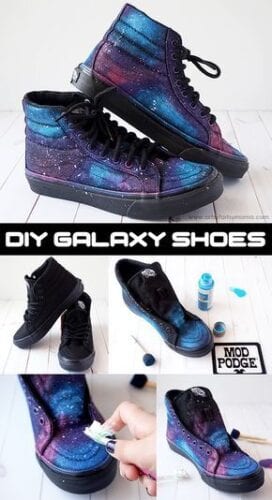 #15 – Make Your Own Ice-cream Patterned Shoes
It is all a game of some thick threads. Sew from the insides to give a look of topping.

#14 – Indigo Water Color Sneakers
It all merely depends on your painting skills. You can give it a pattern/drawing of your own choice and creativity.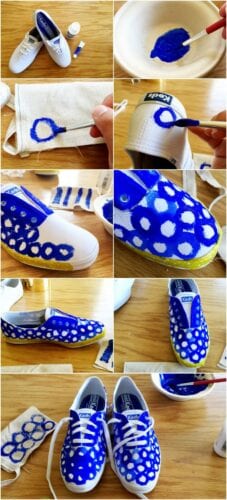 #13 – Dot-patterned Sneakers
All you would be needing is some markers and a net of a dot pattern or any pattern of our choice and draw on!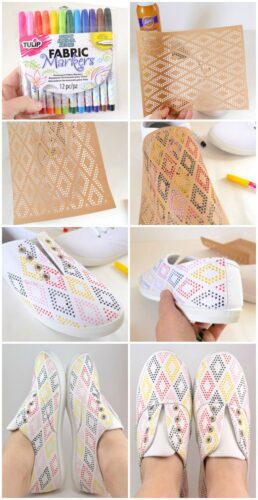 #12 – Rhinestone Embellished Sneakers
Some rhinestones, beads or any artifacts that you like and some glue. And there you go with matchless shoes to date.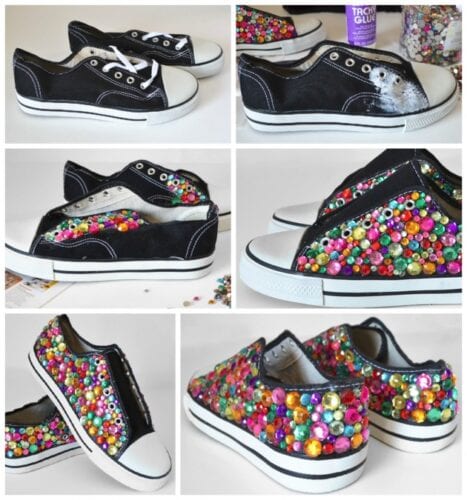 #11 – Glitter Stenciled Art on Sneakers
Get ready to do some crazy awesomeness to your sneakers with nothing but stencils, glitter and mod podge.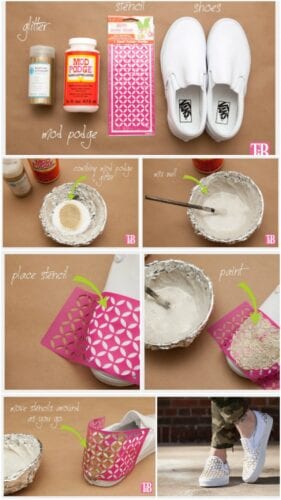 #10 – Jeweled Slip-on Sneaker Art
Get some large stones of the color you like and some glue. Jeweled slip-on simply stands out like nothing else.
#9 – Chain Sneakers DIY Art
Just recommending – if you do this artwork, then try maroon and gold as in the tutorial below or maybe black and silver.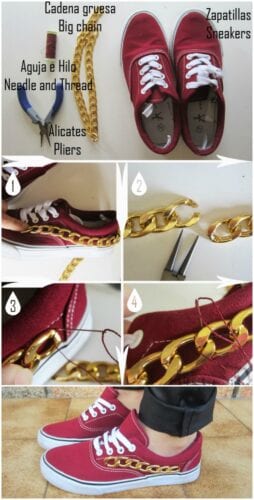 #8 – Leopard Print Slip-on Sneakers
Surely the easiest, the simplest and yet the coolest DIY shoe art up till now. A small piece of Leopard printed cloth and glue would do.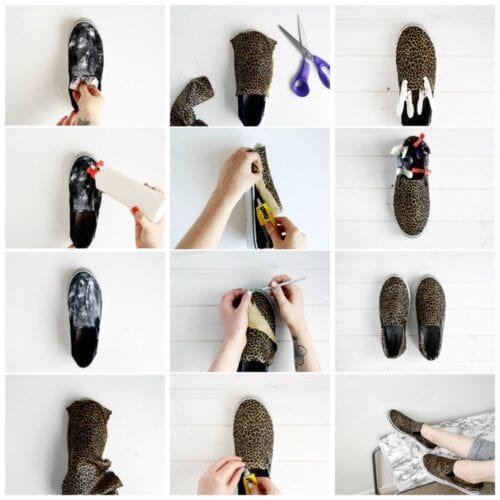 #7 – Water Melon Sneakers
A smooth, confined pained brush and extremely neat painting skills is all you would need to nail this.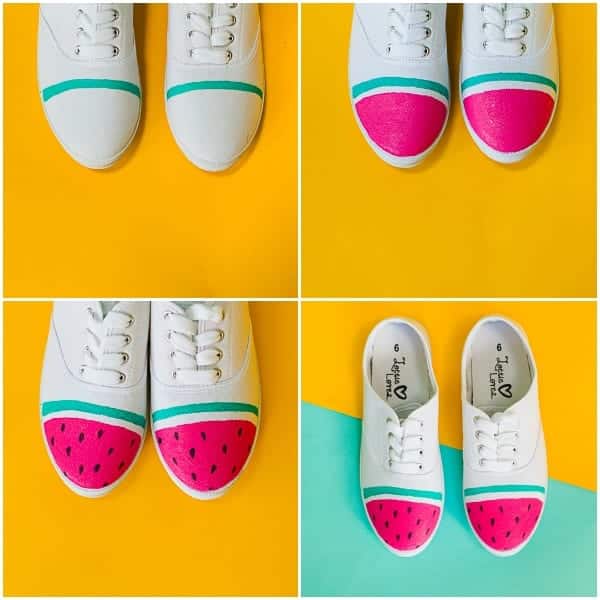 #6 – All Glitter Artwork on Sneakers
Just a plain pair of white sneaker, glitter bottles and glue and there you go outshining.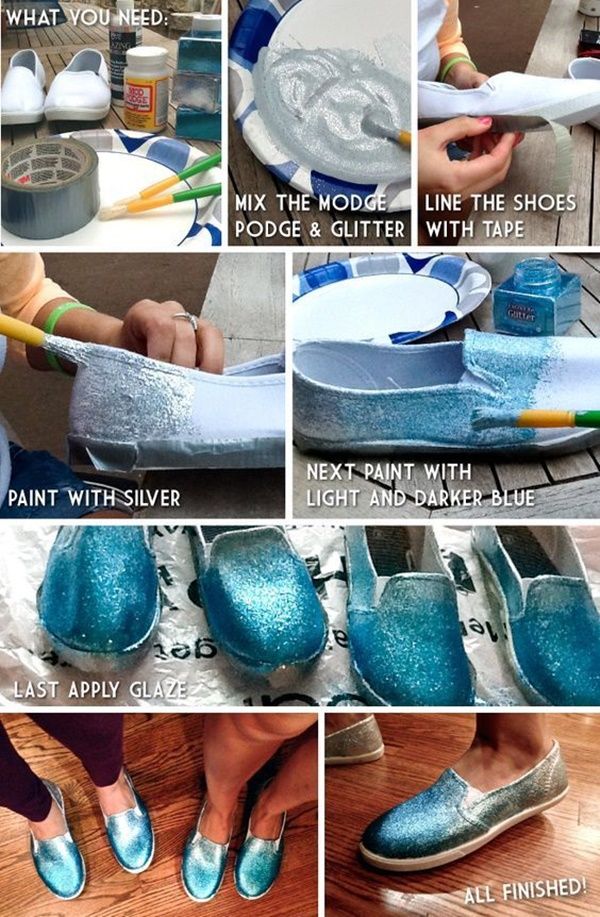 #5 – Pretty Print Slip-on Sneakers
Get a pretty printed cloth (net) and just some glue. And your all new creativity out of shoes.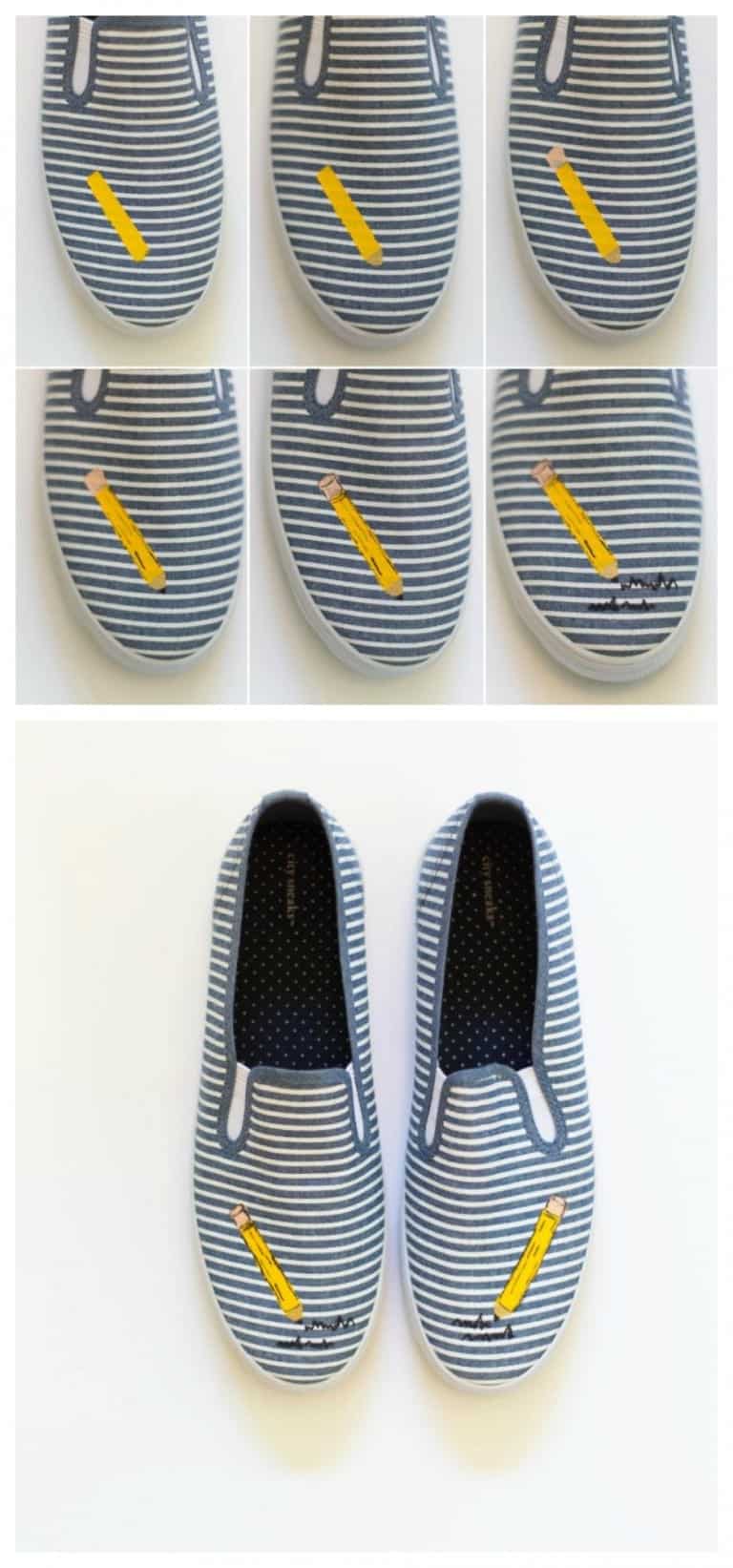 #4 – Color Blocked Sneakers
Some thin stripped stickers and markers to color in the empty spaces and then you may take the stickers off with a classy artwork.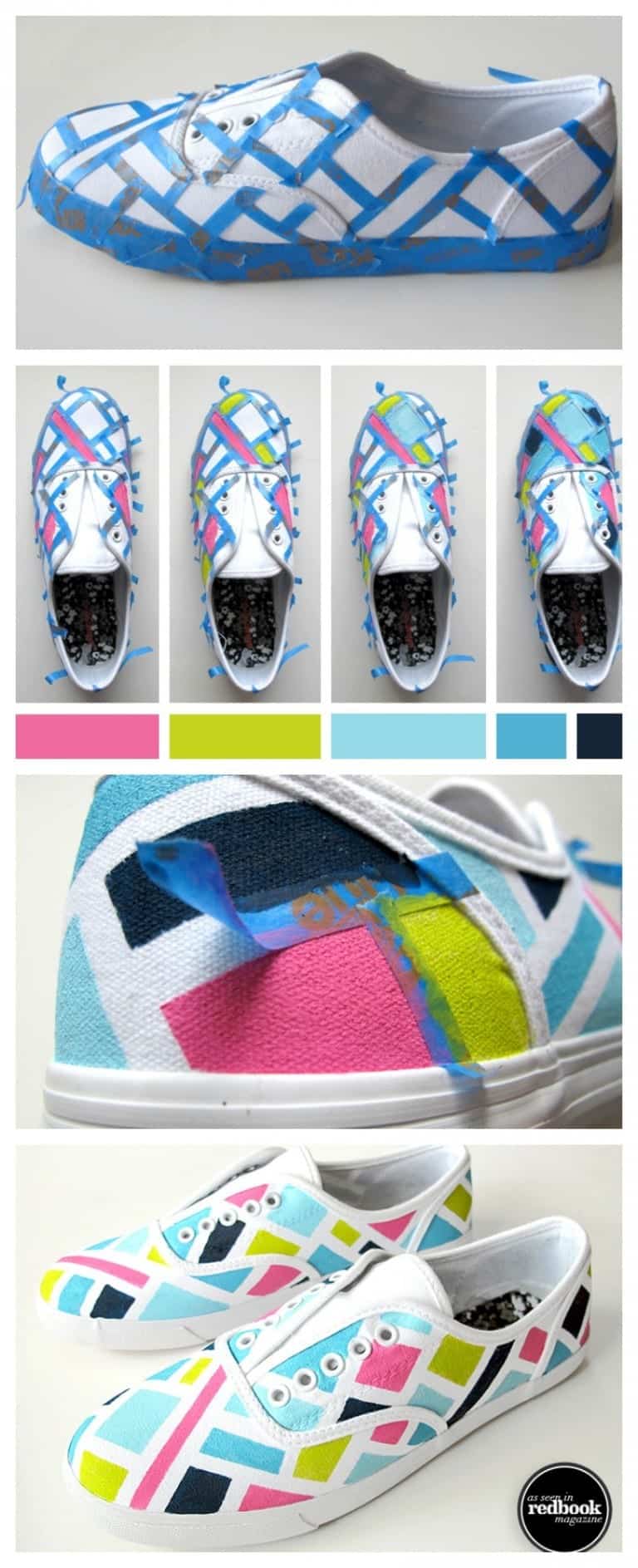 #3 – Pencil Slip-on Sneakers
Very simple though, but looks immensely cute and artistic and furthermore, is very easy to create with less colors, in a short time.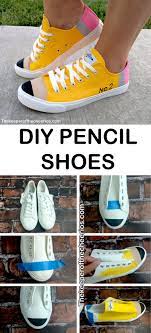 #2 – American Flag Art Sneakers
You can create a very creative, attractive and capturing artwork with simple stationary items; scale, markers and pencil, etc.

#1 – Cute DIY Chambray Artwork on Sneakers
A very nice and peaceful looking artwork on sneakers with different sizes of dots on each area.