Best Accessories for Women Over 60. Turning older certainly does not mean one has to retire from following trends. Wrinkles, Greying hair and loose skin certainly do not certify that one's too old for fashion. What it does mean, however, is that it is time to embrace your skin, your age and do fashion like never done before.
60's and above is one period of life where your choices are your own and can reflect your personal taste without any external influences. So go ahead and put your best foot forward! Accessories seem to be the most important part of every outfit but they are most important as one progresses in age. Accessories can be used to camouflage parts of the body that one wants to downplay or conceal. Items like Sunglasses, scarves, handbags can come in most handy.
What Accessories to Wear in Your Sixties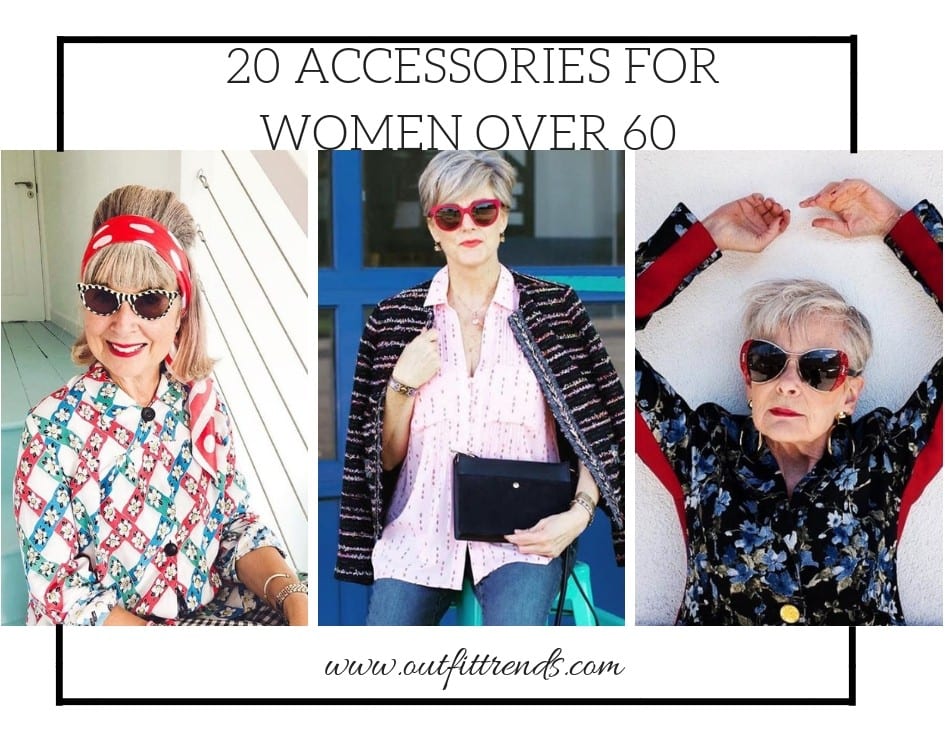 Before anything else, here are some tips that you must keep in mind when it comes to accessorizing your looks:
Do not go overboard with your Jewels, Nobody wants to be a walking-talking Jewellery Store.
Wearing single crystal or diamond bands on the fingers is the way to go.
Do not wear too many rings if you do not prefer bringing in attention to the hands.
Add in Statement necklaces if your outfit is too basic.
Avoid chunkier looking necklaces if your skin is too loose and droopy around the neck.
Wear simpler diamond studs to bring the focus to your ears.
Do not wear drop earrings if you do not wish to draw too much attention to the neck.
Add in a scarf to make the entire outfit a bit more elegant.
↓ 20. Earrings for Older Women
Earrings can be very tricky when it comes to accessories for older women, they can make or break an outfit. Earrings can be categorized into smaller studs or the drop earrings that can be used to create a statement look. Both of these can be very well worn by older women, however, it comes down to what a person wants to downplay or accentuate. Wearing drop earrings with a wrinkled, thin neck is a no-no. With a neck like that, it is preferable to wear diamond studs (Real or Fake) to shift the attention from the neck to the ears. Wearing alluring pieces of jewels in your ears can also remove the excess attention from the eyes. With progressing age comes deteriorating skin condition, leaving behind the saggy, loose and wrinkled skin. However, this certainly does not mean that one can not wear drop earrings at all. You should also have a look at these Casual Outfit Ideas for Women Over 60.
Take inspiration from the gorgeous Lyn Slater who does not let age get in her way of dressing up. The woman behind Accidental Icon, the blog, happens to have a fabulous taste and shares stunning images of herself. Spotted here, wearing fancy drop earrings with eyeglasses can save you from bringing all the attention to the eyes.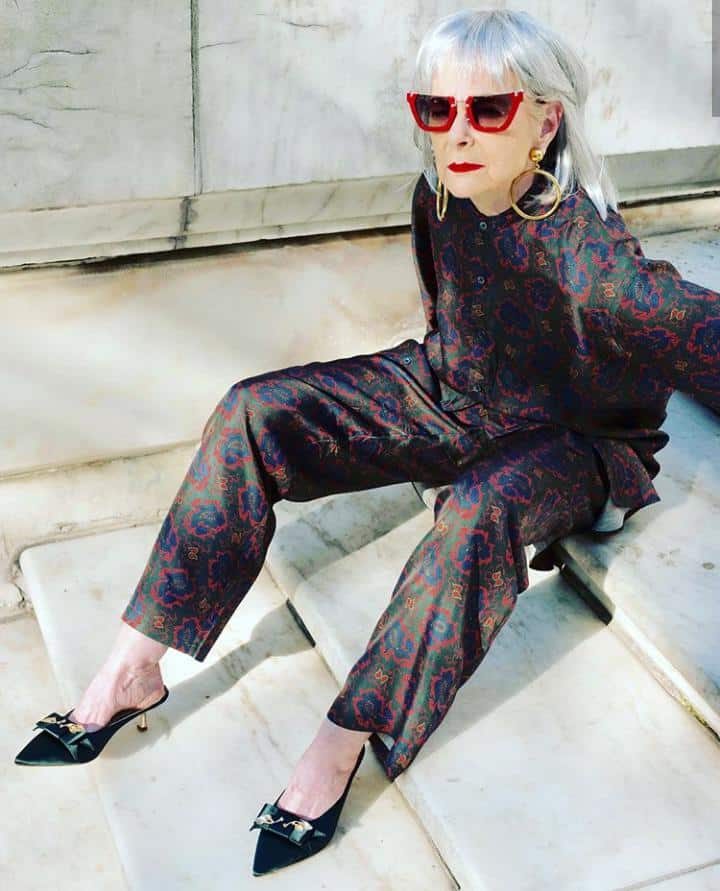 ↓ 19. Hair Accessories
This one happens to be my favorite. The greying of hair is a beautiful process that should be embraced if one does not mind it. Hair styling can be a difficult task however it can be made easy with the addition of some cute accessories. My most favorite pick has to be wearing flowers in the hair or the mere use of hairpins. Age should not stop one from having their very own Frida Kahlo moment, right? Hair accessories like Hair Pins, Hair forks, Bands etc can help create an elegant look.
A leather Camellia by Emijay can be a beautiful ornament to be worn on the hair and the best part is that it is not so expensive either. It can be purchased online for $35.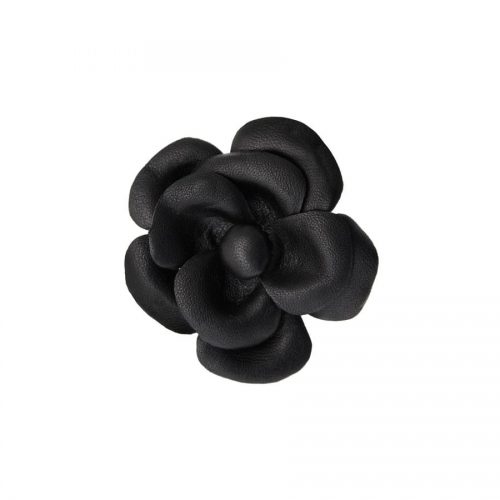 Via
Another great idea is to wear the hair up and add in a stylish pin or a stick to make it appear presentable. This hairstyle is appropriate for all seasons as it can be convenient during summers and stylish for indoors during Winters.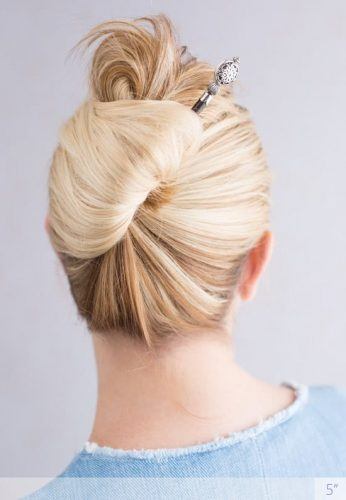 ↓ 18. Classic Jewellery for 60-Year-Old Women
Heirlooms are often put away and are items that should be worn with pride. Classic jewelry that a 60-year-old should own includes simple diamond studs, rings, watches, pendants and a couple of drop earrings for special occasions.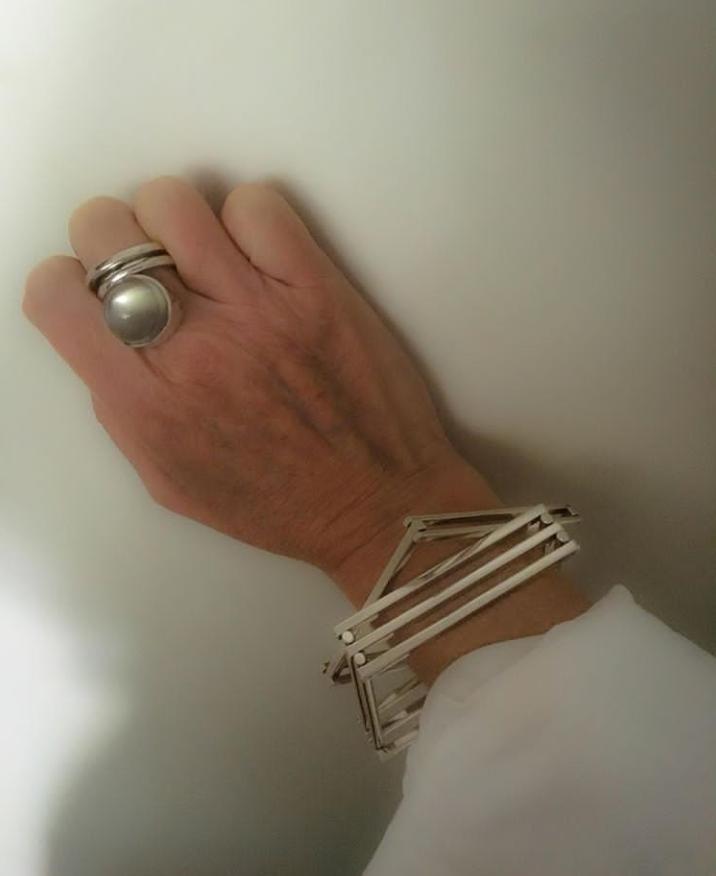 ↓ 17. Age Appropriate Handbags
Yes, there is a thing as age appropriate hang bags. Chain bags are a no-no for someone in their 60's. Totes and Purses seem like a good choice and are spacious enough to carry one's essentials.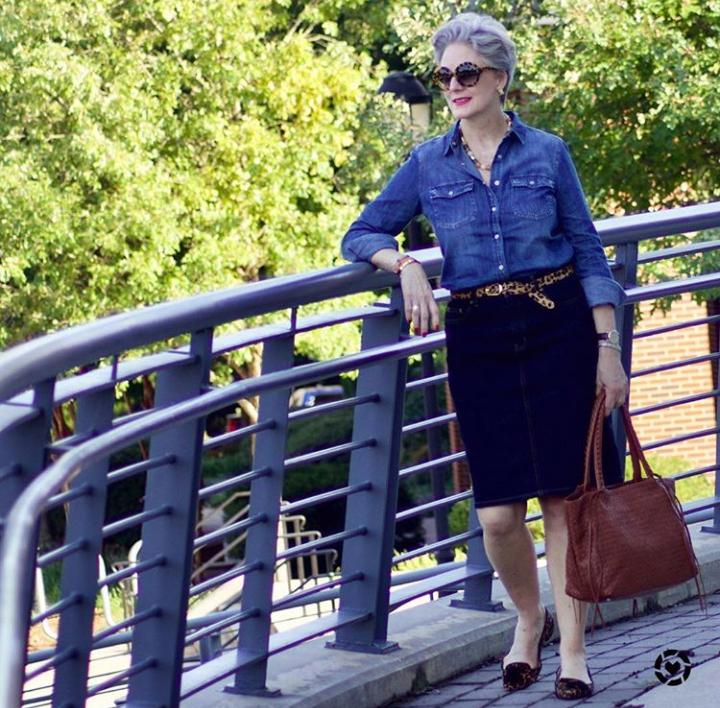 ↓ 16. Styling Scarves with a Suit
A lot of women prefer adding in scarves to their daily outfits and find it difficult to style something as basic as a scarf with a Blazer. Though not an entirely formal outfit, we love how Beth styles a basic scarf with a blazer on.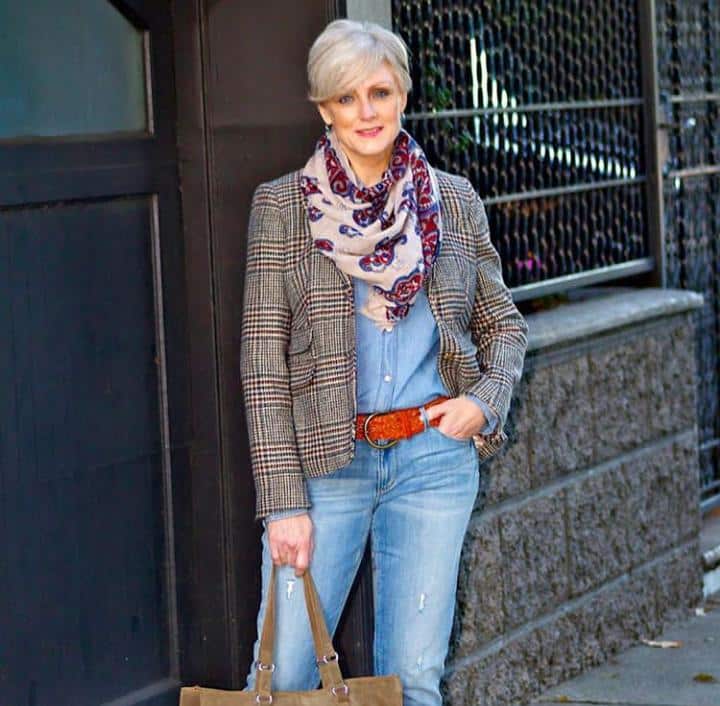 ↓ 15. Pastel Colours
While age is not a number and should not stop one from wearing colors they wish, it is also important to include pretty pastels to keep it cool. Colors like Pinks and Blues are a good choice for women in their 60's. Here are some more amazing Fashion Tips For 60 Plus Women.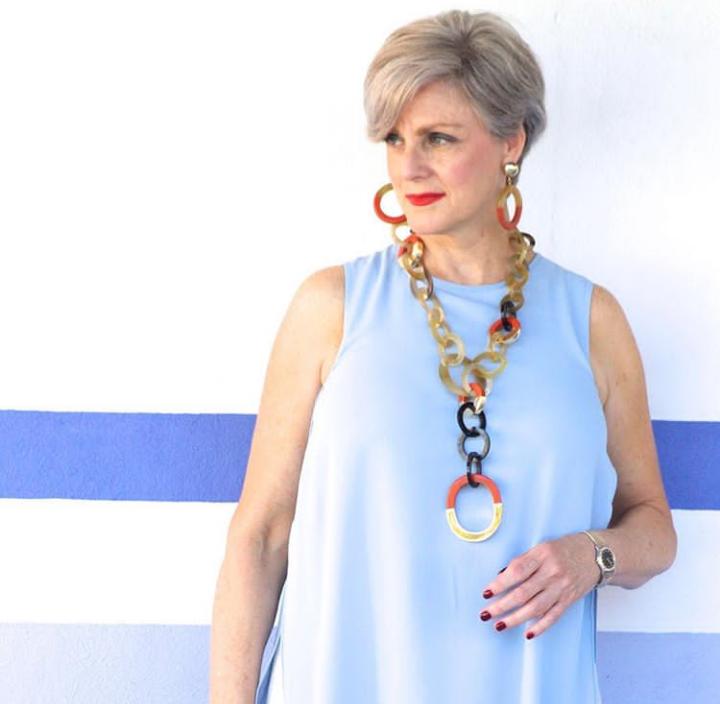 ↓ 14. What Colors to Wear in Sixties?
It is a good idea to explore Golds and Metals during this period of one's life. They can be used to create a classy look and the subtleness can add a nice charm to dark colored outfits.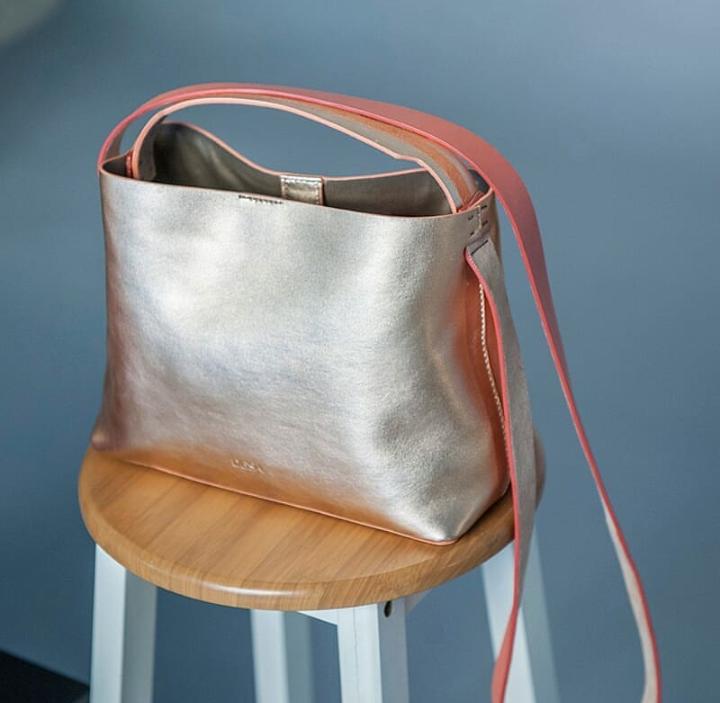 ↓ 13. Gem Stones and Their Effects
As a person grows in age, it is highly likely their physical health begins to decline. Gemstones like Rose Quartz, Amethyst, Pearl, Amber etc. are known to have numerous health benefits and are often worn by elderly people. Moreover, the stones are visibly attractive and can be made a part of one's everyday style. They can be worn as bracelets, rings, small drop earrings as well as necklaces. If you are looking for some healing or are in search of some inner peace, gemstones might just prove to be useful.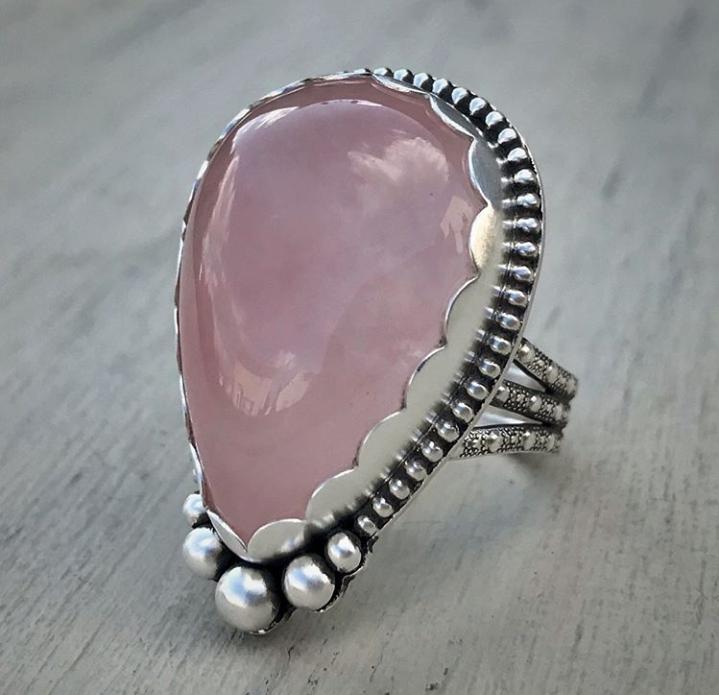 ↓ 12. Bracelets and Watches
Simple watches and bracelets are a nice way to add some bling to the arm. They can be used to bring in a youthful look to the entire outfit. Watches look best when styled with Jeans and Formal Outfits. You can invest in a luxury watch or just get an inexpensive one instead.
We love how Suzi keeps it minimal with watches and bracelets.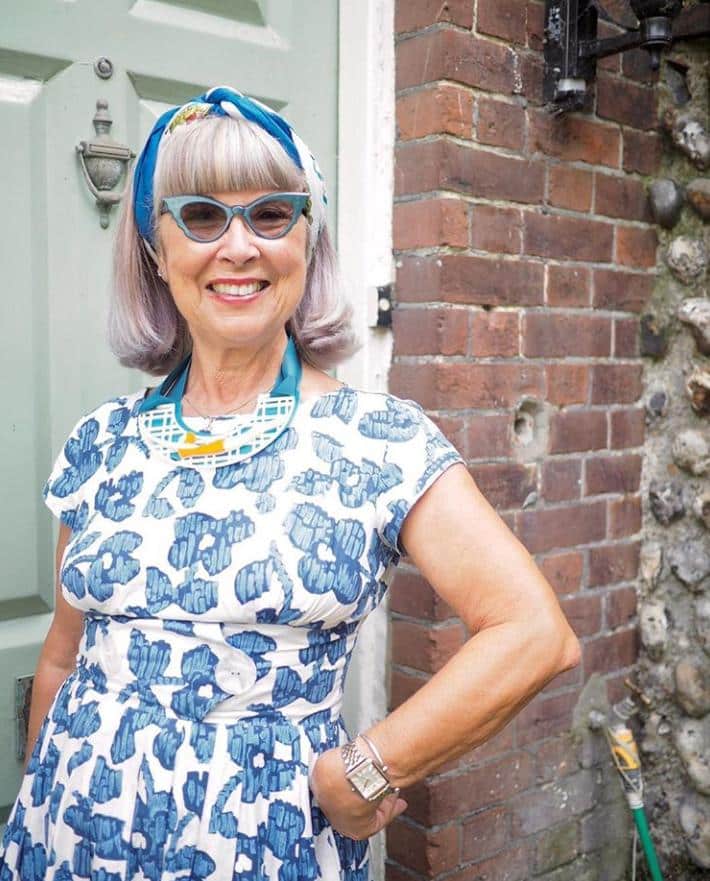 ↓ 11. Sophisticated Headbands
This might come as a surprise for many, for headbands are assumed to be for teens. However, sophisticated designs and colors could end up being fabulous as accessories for women 60 years and above. Don't believe us? Well, look for yourself.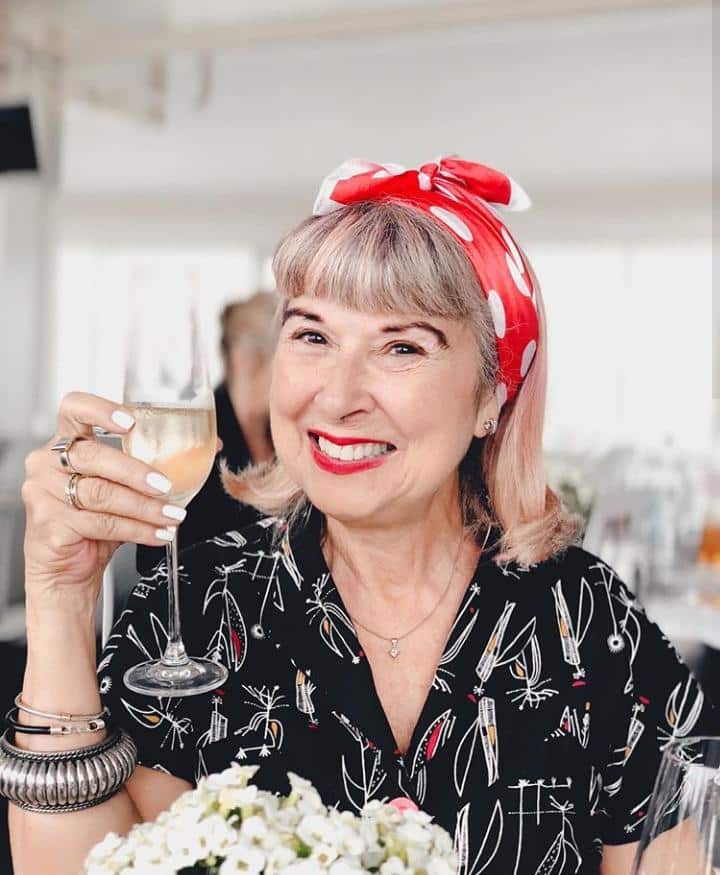 ↓ 10. Eye Glasses for Grey Hair
Grey hair and glasses sound like a very good combination and the only person we could think of is Meryl Streep who does it like a boss. Glasses add in a bit of mature look, however, it is important to style it in a way that makes it look both glam and youthful. Here are 30 Best Winter Travelling Outfits for Women Over 50.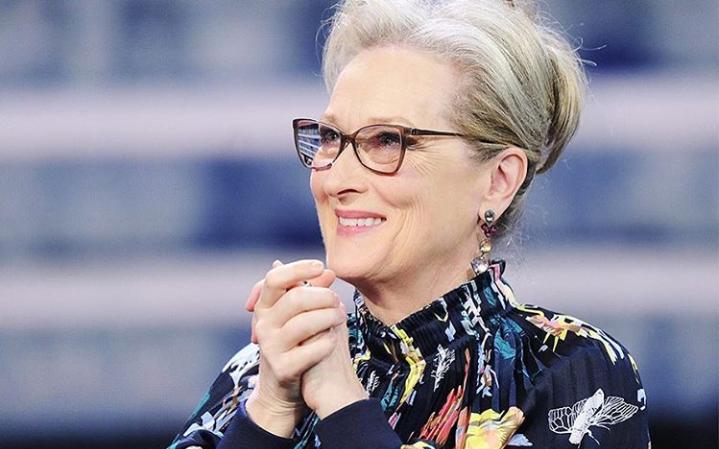 ↓ 9. Belt – Yes or No
Belts should not be used to hold an ill-fitting piece of cloth in place. Instead, should only be used as an element to make a style statement. Belts can differ in material and width. If you feel like your outfit speaks for itself, adding in a belt would not be a good idea. However, any outfit that makes you seem a little underdressed could be lifted up a notch with the simple use of a belt.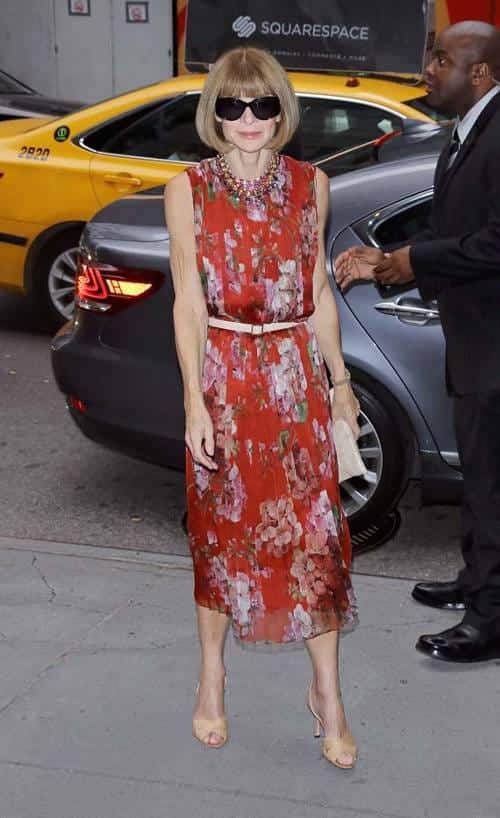 Via
↓ 8. Pearl Layerings
While we have heard of Diamonds being a girl's best friend, we would suppose pearls to be a woman's companion. Pearls are known to possess properties that bring in positivity and happy feelings for the person wearing them. However, it is not just the benefits that make them so important but rather the numerous ways in which they can be styled. Got a high neckline and not sure what to wear with it? Layers of pearls will do. Got a basic outfit that you would like to lift a bit? Necklaces with two or more strands of pearls can do that and more.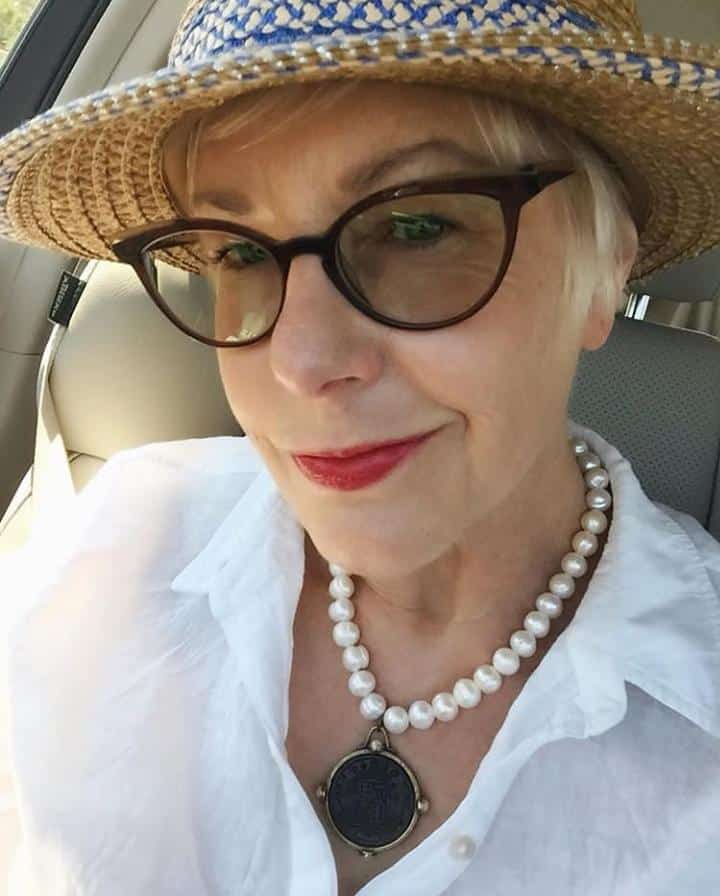 ↓ 7. Long Chains and Pendant Necklaces
Like we have talked about earlier, if yours is what is called a Chicken Neck, it is best to try and downplay it. This includes wearing high necks and styling tops with long chains or necklaces.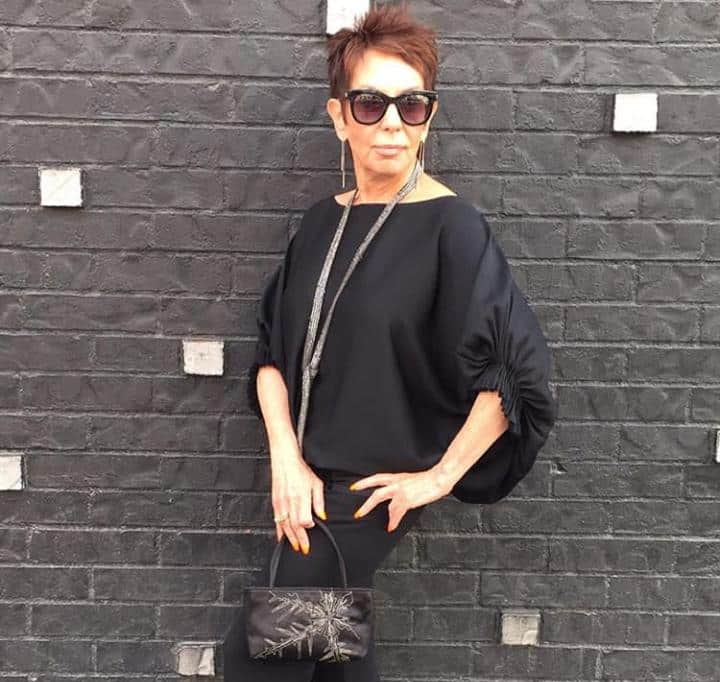 ↓ 6. Women's Hat Styles
Though most would believe hats to be specifically for Summers, we beg to differ. Apart from being a mere fashion accessory, Hats prove to be a tool essential for women in their 60's and over. The Sun's UV rays are responsible for Premature aging, Wrinkles, Tan, and other skin related diseases. It is extremely important to not just wear sunscreen but also try and stay away from the sunlight. However, at such an age, it is close to impossible to avoid going out and hence, it is advisable to stay protected with a hat. With so many designs and colors available, why would one not flaunt them?
Queen Elizabeth is our go-to when we need some hat related inspirations.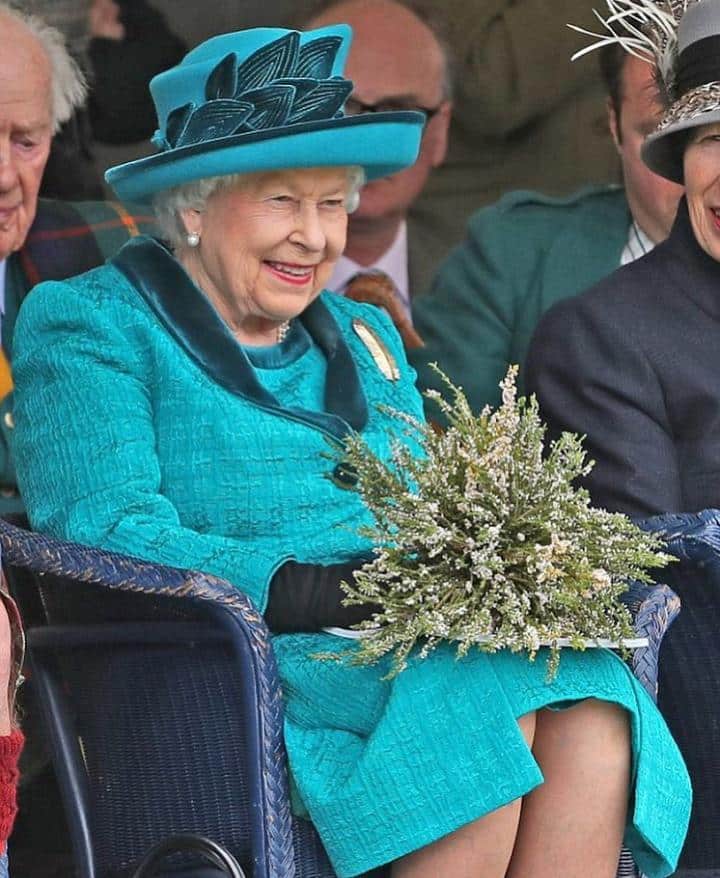 ↓ 5. Dress Shoes for Seniors
The most difficult task when it comes to picking an outfit is pairing the right shoes with it. While we have spotted women owning and flaunting their pairs of heels, we believe that not many could do the same. Issues like a backache, balancing, and knee-related problems are fairly common in women over 60. However, that certainly does not mean one has to let go off wearing them altogether. The key is finding the most comfortable yet stylish pair that allows you to take care of your health as well. If you feel uncomfortable wearing heels, make sure to carry flats.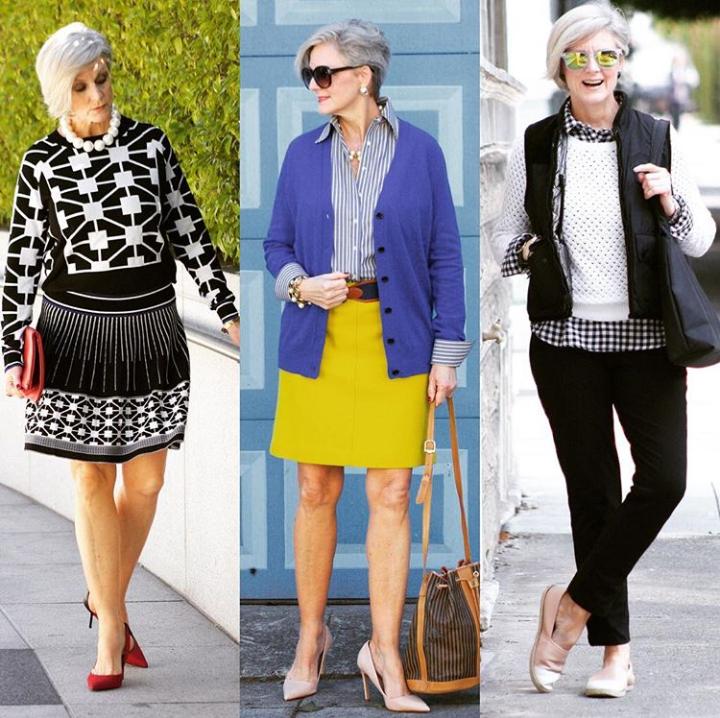 ↓ 4. Furs and Frills
Yes, we are aware that fur is usually for the winters but who does not like some fur to bring in that jazz. As a person grows in age, the skin becomes thinner, resulting in feeling sensitive to cold. This is one reason why seniors are cold at all times. A lightweight shawl or coat can become a great style statement as well for times when a person spices up their outfit.
We love how perfectly Anna Wintour Styled this white fur coat on a white dress for the Met Gala.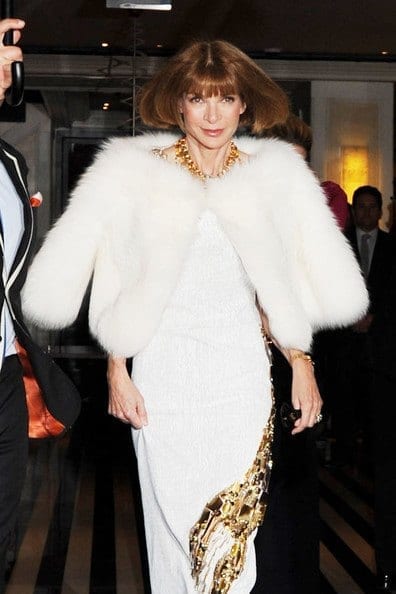 Via
↓ 3. Accessories with Animal Prints
Let's be honest. Animal Prints stay in fashion all year round and exist in different forms. For example, You can find dresses, shoes, glasses, sweaters all in the same kind of animal prints. While we are not too fond of outfits in such prints, we do find such accessories funky. It is extremely important to not overdo animal prints and to keep it minimal. One great way is to carry handbags or sunglasses featuring animal prints like Cheetah or Leopard prints.
One great way is to style a lightweight scarf over a plain shirt for maximum effect. While in Fall and Winters, apart from using it as a fashion accessory, it can also be used to keep warm.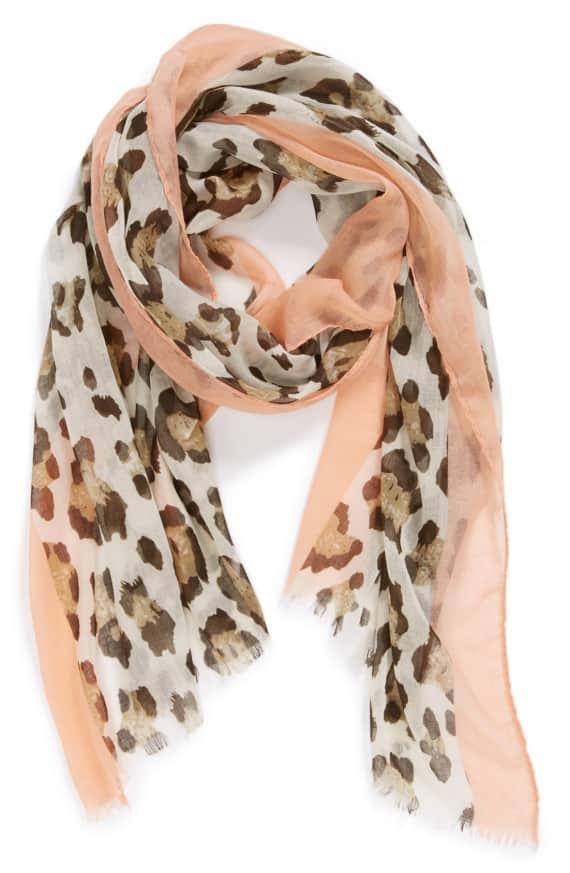 Additionally, the most common and trendy way to wear Animal Prints includes wearing Cheetah or Leopard print Sunglasses. With the cat eye frame trend in place, we found this ASOS Design to be absolutely perfect.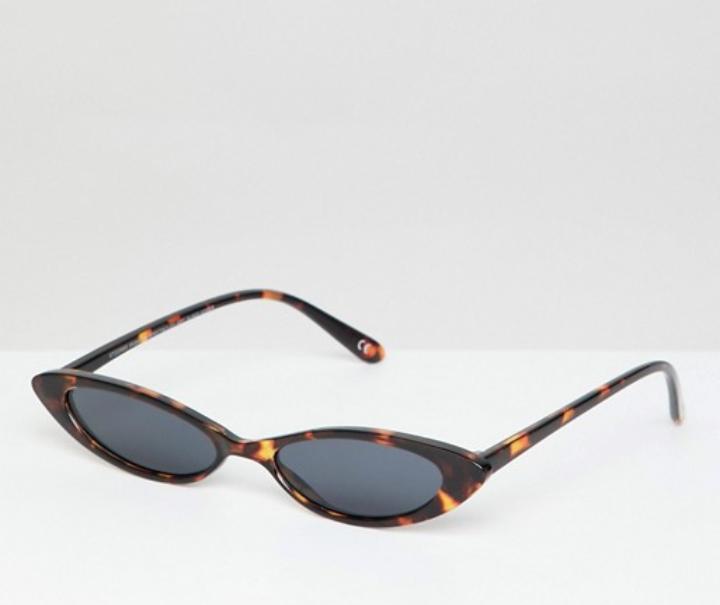 Via
↓ 2. Vintage Brooches
If you have owned a brooch, now is the time to take it out and flaunt it. Vintage Brooches never seem to go out of fashion and there exist about a hundred ways to wear them. They can add in the final touch to a formal outfit like a Suit, or it can also be added into a very casual outfit. However, it is essential to match the brooch with the color of the outfit. Brooches with crystals and gems can add a bit of flair to dark colors like blacks and reds. While bright colored outfits ask a bit of black.
When it comes to Brooches, who else to talk about than Queen Elizabeth? The Queen is known to add in a brooch to her outfits and we absolutely admire her collection of them.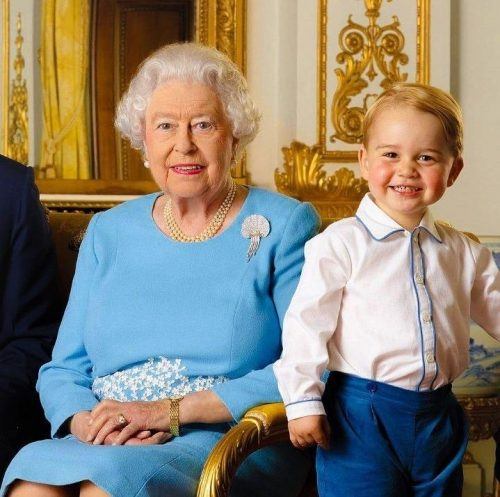 ↓ 1. Hiding Eye Bags with Sunglasses
Eye bags are directly related to aging and occur as tissues and muscles around the eye weaken. Though treatments for them exist widely, a lot of women prefer ways to simply conceal them. What better way than wearing sunglasses that not just hide the eye bags but also prove to be a great style statement. Bring in an element of quirkiness to your everyday attire by adding in frames that best suit your face shape.
We love how wonderfully these women have styled their Eye Wear.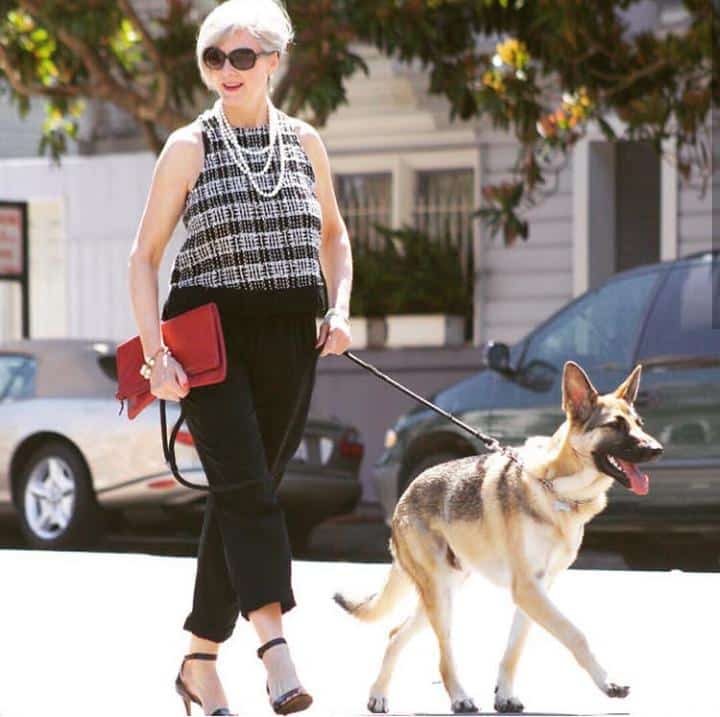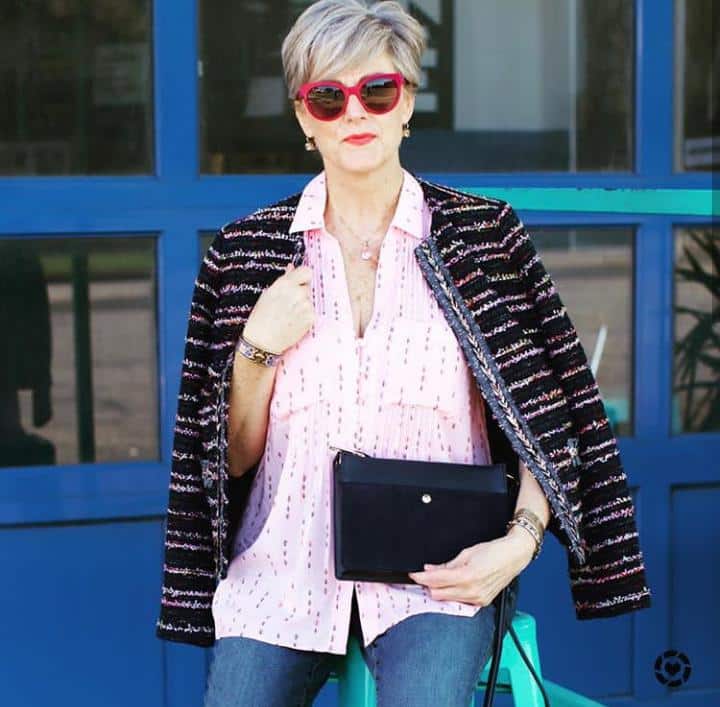 Frequently Asked Questions
Q. Can a woman over 60 wear a headband?
A. There is nothing wrong with a woman over 60 wearing a headband. There are many different types of hairbands that people of all ages can wear. There are also sophisticated headbands for older people and not every headband looks like the Disney land headbands. Headscarfs and bandanas are fun and easy ways to wear headbands.
Q. What kind of jewelry do older women like?
A. This depends a lot on the personal preference of every woman. However, most older women love to wear simple jewelry such as bracelets, rings, and pearl necklaces. Every older woman also always has a favorite pair of sunglasses.
Q. Does jewelry make you look older?
A. Yes, jewelry does seem to have that effect. It can make you look a bit older than you already are but that only goes for teenagers as jewelry may make them look like they are in their 20s. We do not think jewelry will make older women look even older but jewelry gives a sophisticated look to women and makes boring outfits look chic.