Braided Hairstyles for Guys – Braided hair being solely for girls has become a thing of past; the guys have mastered the art too! Most people know that men have been braiding hair in styles incorporating cornrows for years but would probably never consider men braiding hair in other ways. Now though, men's hair has taken a whole new leap into a broader spectrum and what better way to get noticed? Long hair, short hair, viking styles, plaits and buns have all worked their way into the fashion sense of guys worldwide. Even floral accessories have been spotted out there in the masculine world of braids so there is no reason for guys to fear looking too feminine.
Instead of braiding the entire head of hair, some men choose the undershave with a top braid. This is a popular style which balances the masculine and feminine styles. Some african american men have beautiful thick hair which can be braided into stunning fishtail plaits and dreadlocks. Some caucasian men have lushus locks braided into fine plaits and viking styles.
Why not also check out our post of Funky Hairstyle for Teens and Swag Style?
This post contains 20 great braiding ideas and styles for all guys to try for themselves. From simple plaits to intricately woven cornrows there is a style to suit all hair types and lengths so why not give them a go and find a style to suit your own personal taste.
20 Great Braided Hairstyles for Guys
#20 – Cornrow Style for Long Hair
Cornrows woven with a waves at each parting.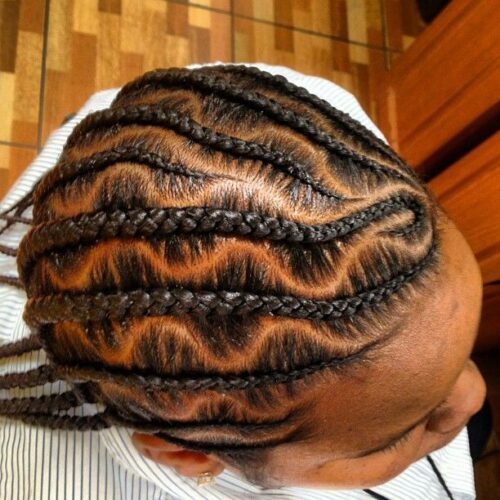 via
#19- Braid and Bun for Medium Length Hair
Long top hair with undershave. Hair braided into simple bun.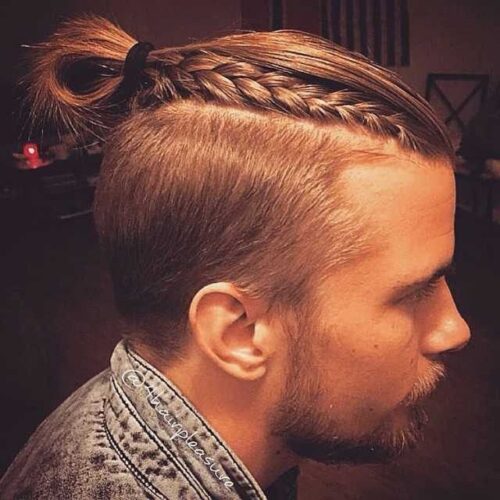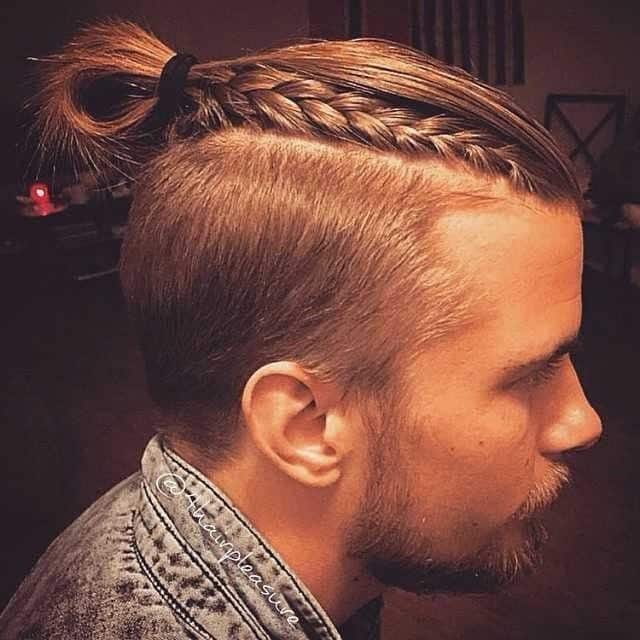 via
#18- Falling Cornrows
Criss-Cross style cornrows woven so far and then left falling. Awesome style for younger guys. If you are a teenager, also have a look at [highlight]21 stylish beard styles for teen guys[/highlight].
via
#17- Intricate Cornrow Pattern
Fantastic cornrow pattern.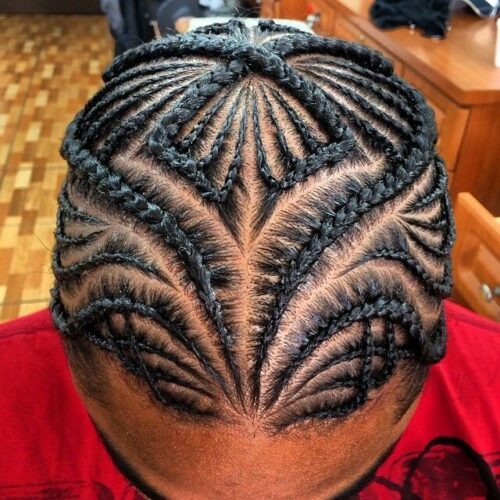 via
#16- Twist and Fishtail Braid for Extra Long Hair
Twist style braids woven into a stunning fishtail braid. Beautiful look for guys.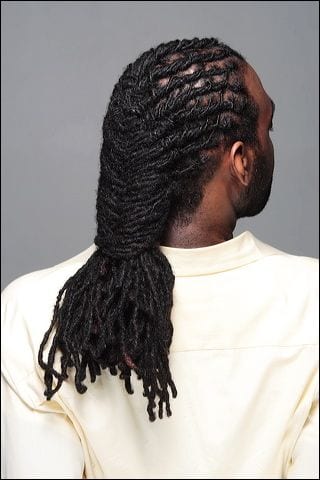 via
#15- Snood Plait Braid
I love this style. Snood style braid on top of the head flowing down into a simple yet effective plait. Perfect for men with thick, long hair.
via
#14- Viking Plaits
Very simple use of thin plaits. Hair is left naturally falling with minimal plaits to create features.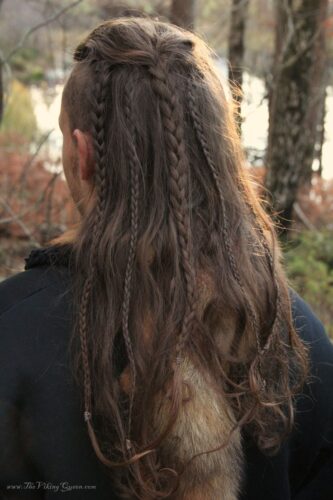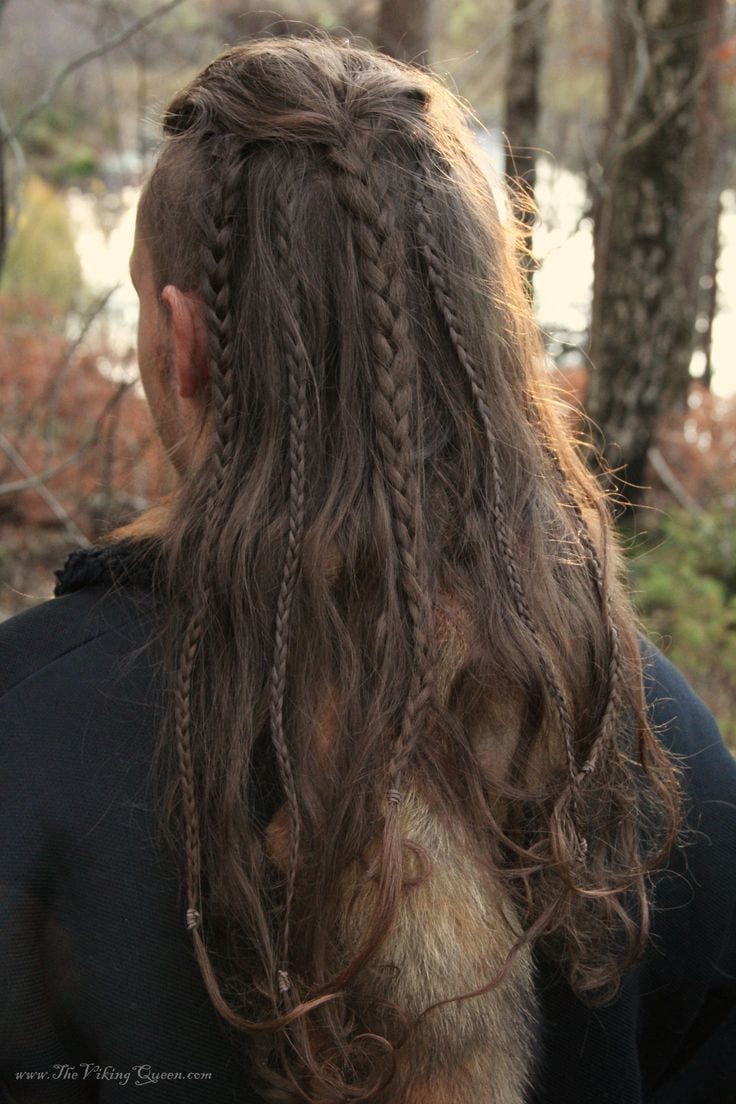 via