Outfits with statement necklace .Dressing up well is not just about clothes, it is about accessories too. Statement jewellery has taken the stage this season. You can enhance the look by adding delicate chains to the dress or by wearing chunky necklaces. It all depends on your preference and style. We have arranged some of the best statement necklace options that you can style with different outfits. Stay stylish for the entire season. Have a look at the guidelines for some amazing ideas on how to wear statement necklaces with different outfits and try them out for a casual summer look. Scroll down to see the ideas.
1.  Blazer:
A single statement necklace on top of a blazer would look amazing. Wear a neckline shirt inside and wear a fitted blazer over it to compliment the look.
2.  Moto Jacket: 
You must have seen the necklaces in different shapes that look very funky. Get them and wear it over a buttoned up shirt and a moto jacket.
3. Floral Short Dress:
Wear a crystal style colourful necklace over a floral dress. It would look amazing with the dress.
4. Collared Shirt:
Stack thick chains over a collared shirt for a formal look. This combination is perfect for a day wear.
5. T-Shirt
To add some style get yourself a layered chain made of a colourful material. It would be perfect to wear with a t-shirt.
6. Long Maxi
There isn't anything beautiful than a rhinestone necklace to wear over a maxi. If you are planning to go to a party or to a dinner then wear pearl or stone necklace over it.
7. Crop Top with Skirt
Best choice to wear is chokers. They are available in variety of designs. Gold chokers would be great to polish a look.
Apart from all the following ideas, one of the easiest ways to dress up well with a statement necklace would be to pick up your favorite little black dress. A collar necklace or a multi-hued necklace is the one to have. Ladies, if you don't have these, now is the right time to get them. Pairing up your dress with colourful pumps and a clutch will add magic to your look. You will surely get compliments from people around you. Accessories add more detail to the outfit and enhances the look. This year sparkly and geometric collar necklaces have taken the center stage. Check out the statement necklaces below that are absolutely eye candy.
Ideas How to wear Statement Necklace
Perfect way to wear Statement Necklace at office idea.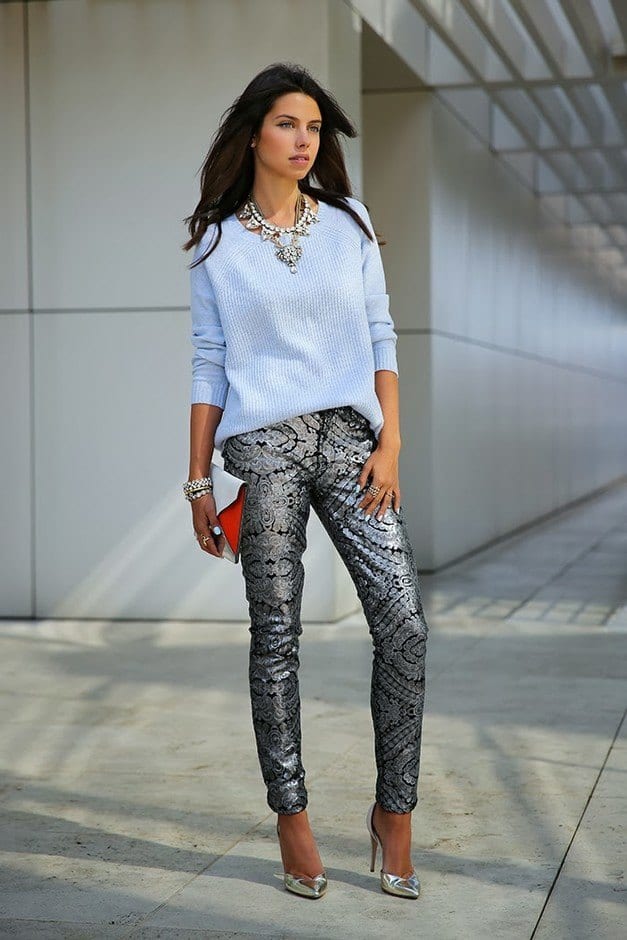 Statement Necklace with Leather Dress
Also see this seasons most trending leather dresses for women.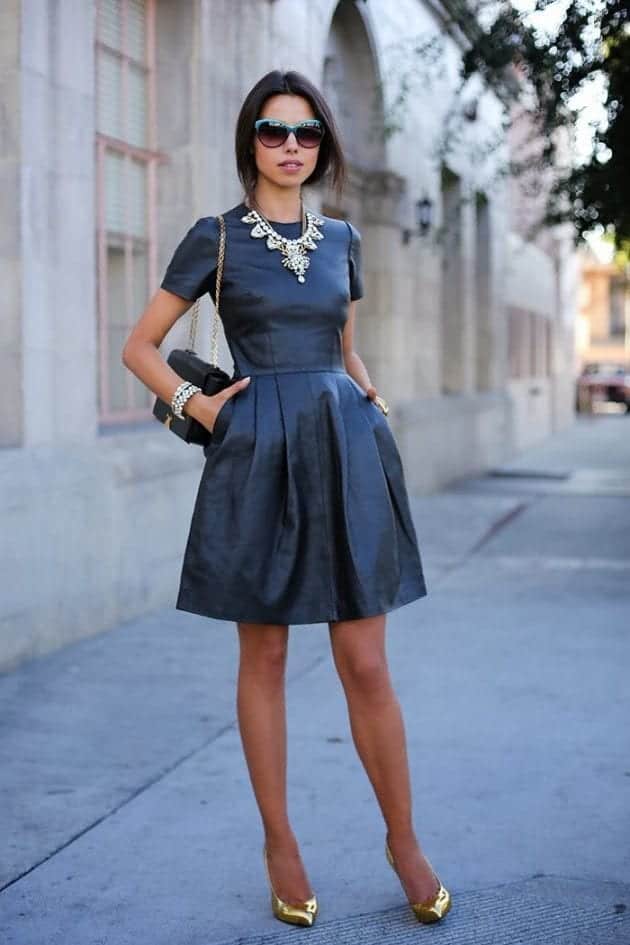 Summer outfits with Statement Necklace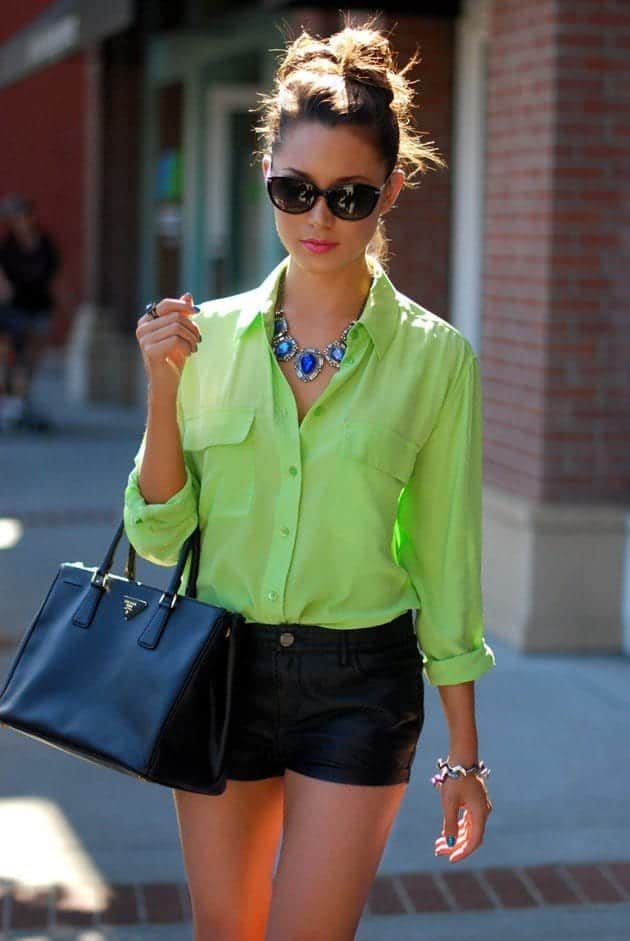 Striped top with skirt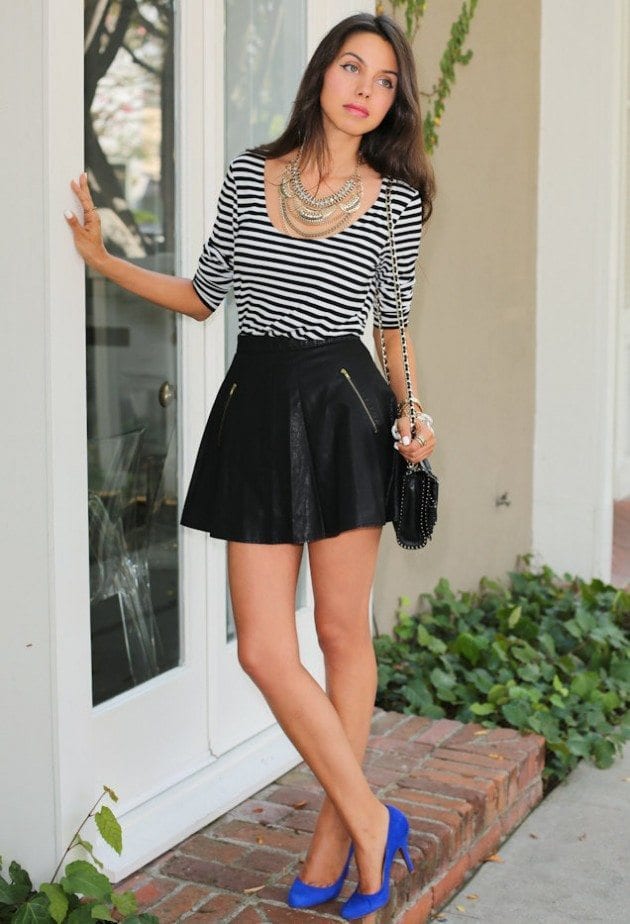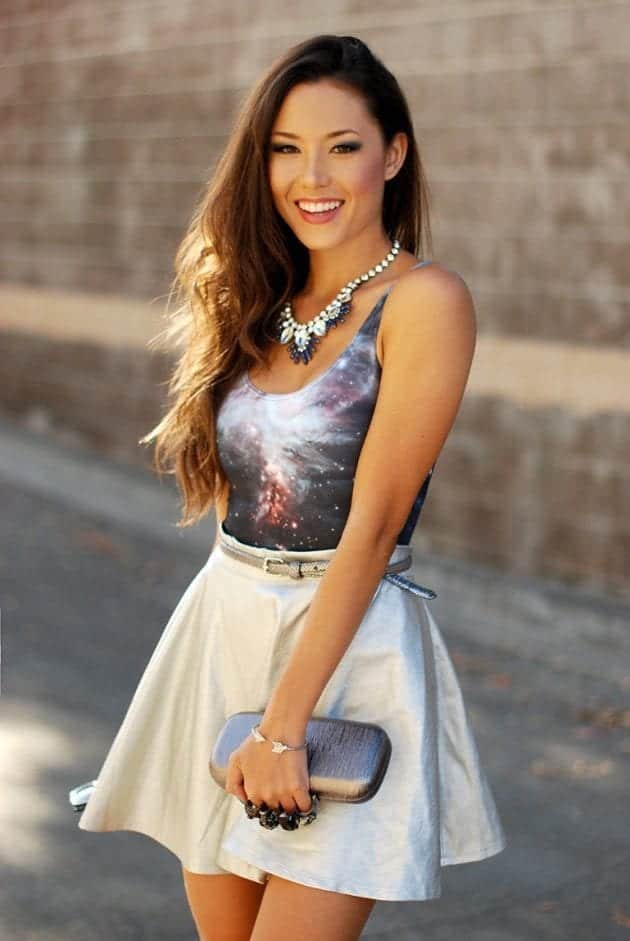 Street Style with Statement Necklace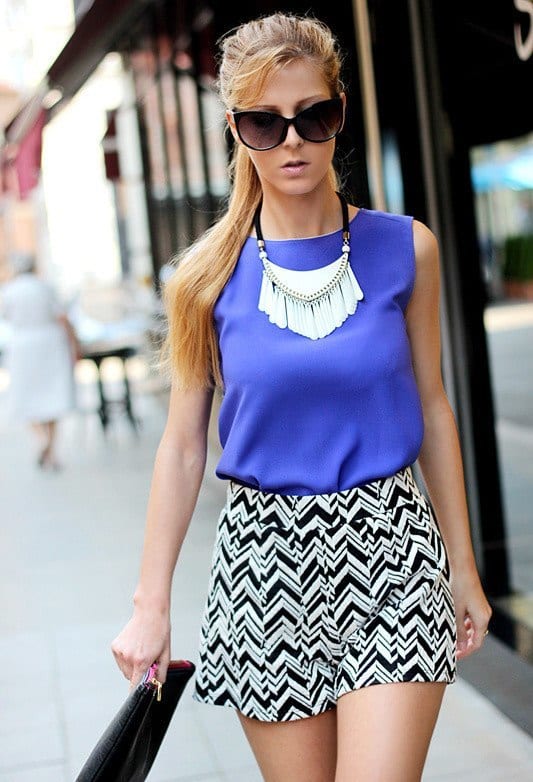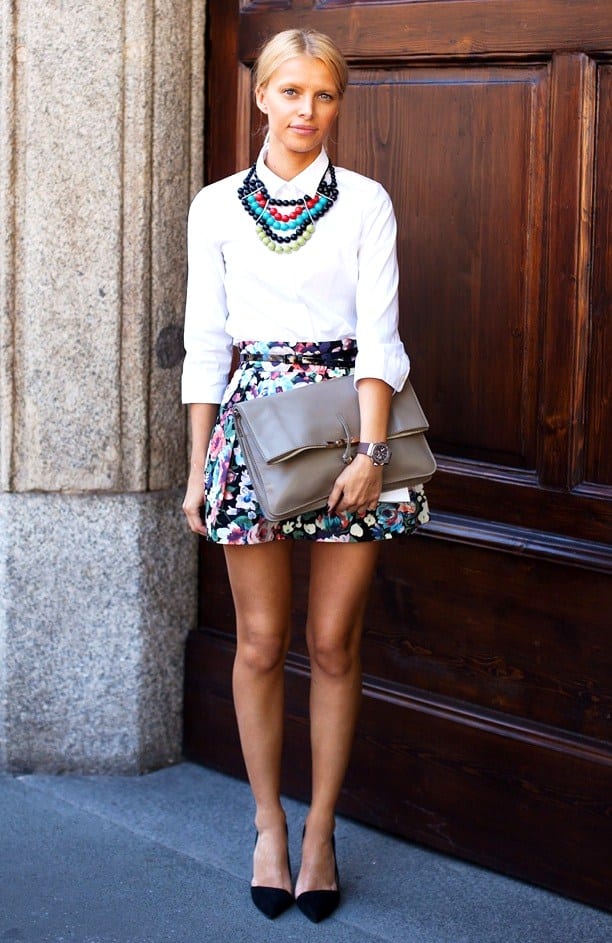 Casual style with Statement Necklace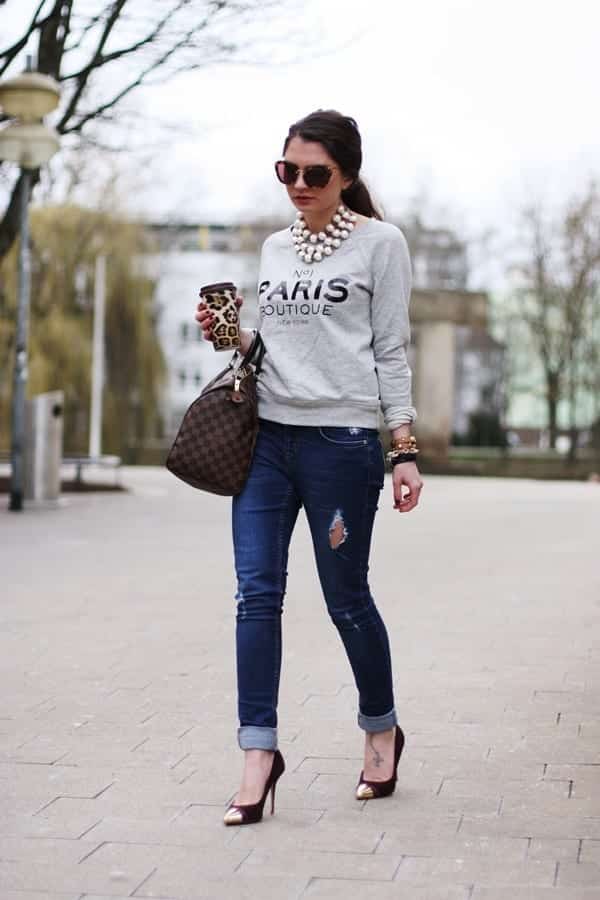 Flower bloom necklace with a short black dress.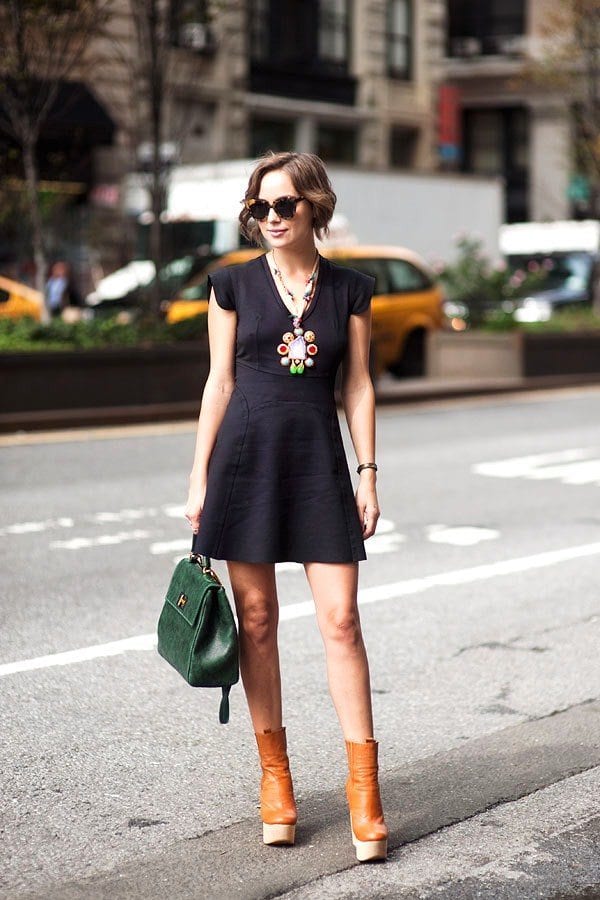 Urban chic style necklace with skirt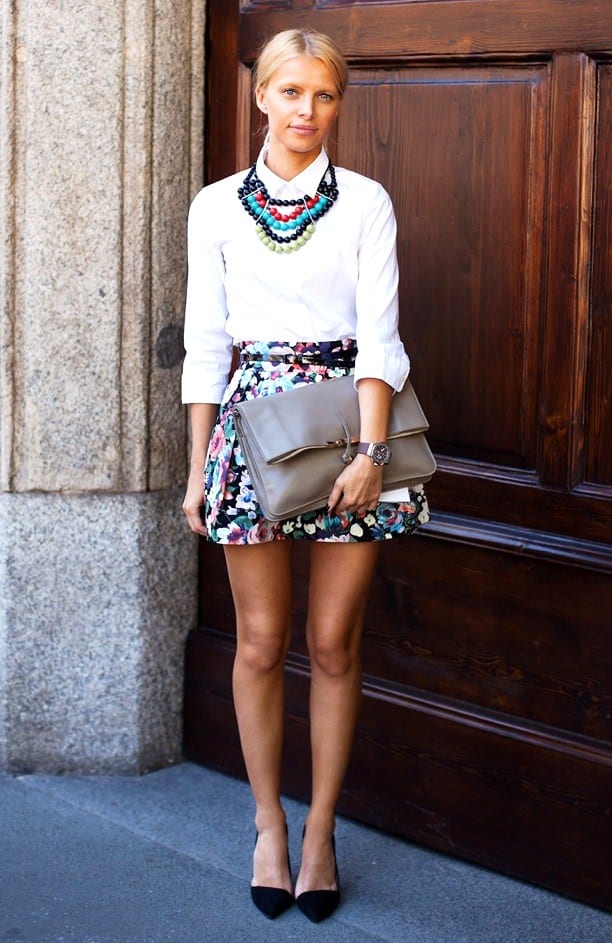 Fresh runway look with chambray-Spring outfit.
 Collar necklace paired up well with yellow shirt and black leggings and skirt.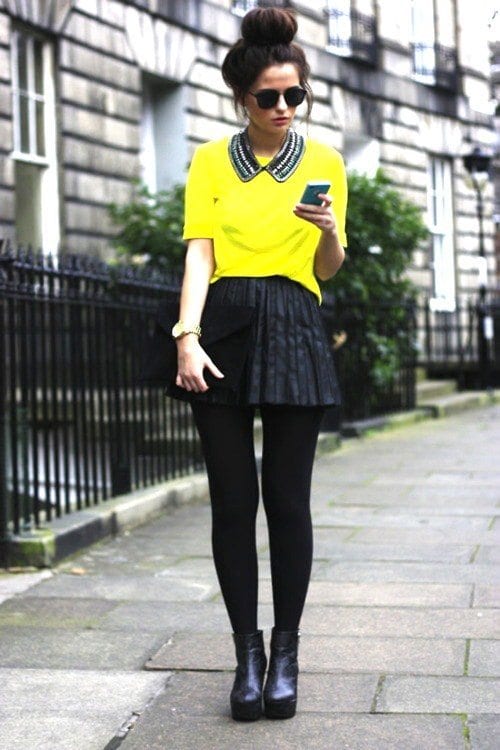 Modern day look with geometric jewellery- Winter Outfit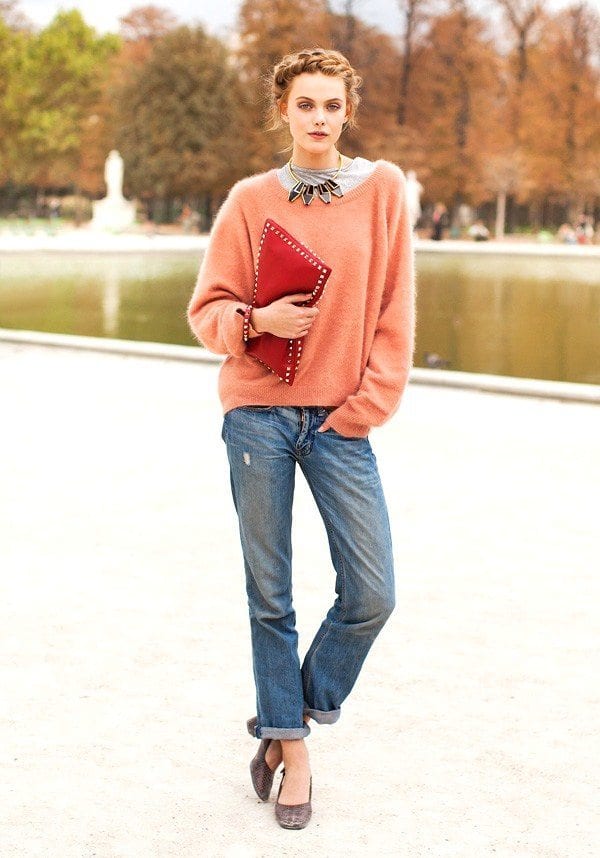 Fabric necklace going well with the tee and denim jacket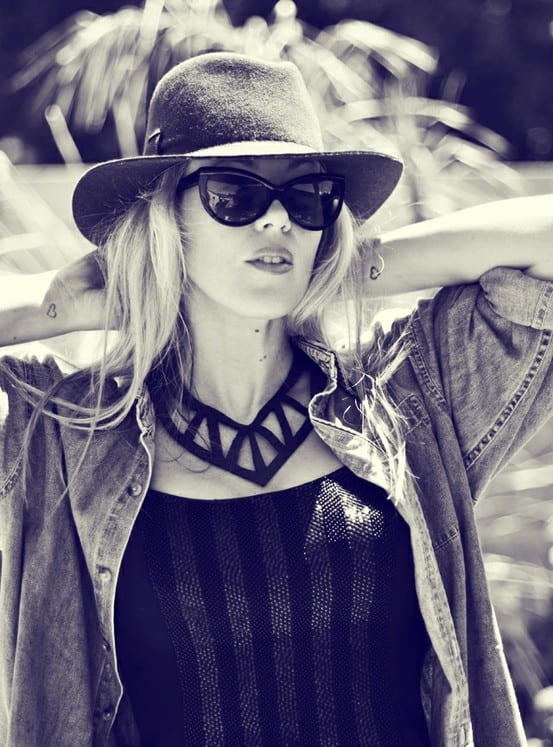 Stones necklace, the right choice to wear with any formal attire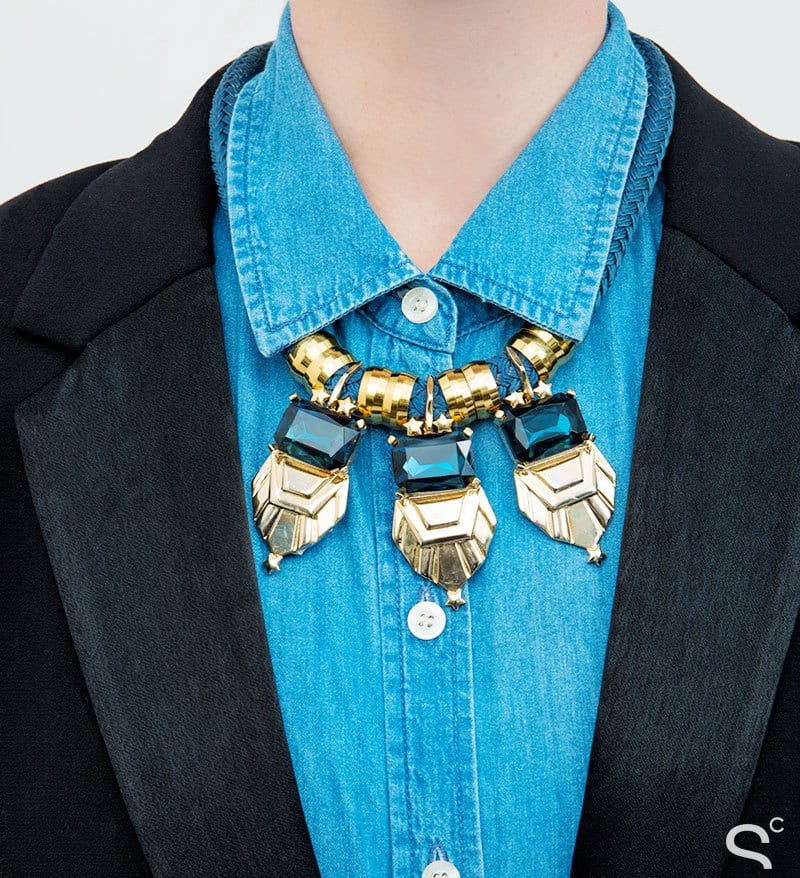 Are you planning to try the following looks? If yes, then let us know which one you liked the most. Don't forget to share the ideas with your friends too.