All the plus size women looking for stylish Abaya's that fit well and give you a graceful look, this post is for you?Outfit trends bring 14 great ideas for curvy women to wear abayas and latest abaya outfits combinations.We keep on bringing great fashion ideas for plus size women.Today we will exclusively talk about  plus size mulsim women fashion inspiration.
Many of you might not be aware about the definition of abaya. So let me tell you what it is. It is a long black garment that women wear to cover themselves. It is usually black but it is also available in different colours depending on personal choice. It is also worn in other countries throughout the world. The purpose of wearing an abaya is to conceal the shape of a woman's body. Abaya can be styled in different ways. Few women like to wear a very simple one and rest go for a very stylish designed abaya that can be worn on parties and other events. They are easily available in the markets.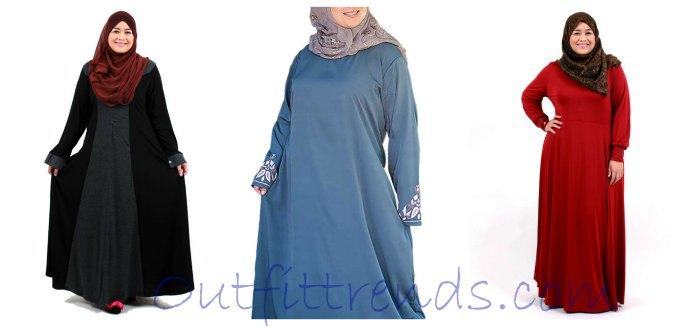 Abayas are most preferred dresses of women. They are mostly worn in Muslim countries to cover but they are also worn as a style statement. With the time, fashions keeps changing and brings a lot more new designs. Abaya's can be found in wide collections and varieties. Abaya outfits are very trendy and can make There is a wide collection of Abaya's available in market and online shops. From light weight to heavy weight abaya's are available. Embroidered abaya's can also be found with some stone work or embellishments on it. You can choose the them according to your preference and comfort.
There are different perceptions and preferences of wearing abaya. They can be over the head abaya, they can be stylish abaya's and the rest are the one's that are worn for religious purpose.Even designer wear abaya's are available in the market. Famous and big names are also into abaya business in the gulf countries. It is just not a piece of cloth to be worn from head to toe for the sake of religion. Women who want to look elegant and diverse also go for abaya's. Lately they  have also become a part of fashion now. Big size women who are worried about their weight and want to style abaya's, we have some pictures for you so that you all can take ideas.And those who are looking for ideas how to wear abaya with hijab you can see read here about plus size hijab fashion.Combing these two you can make perfect combination for you.
Kaftan style abaya's are perfect for plus size women. They are the most appropriate to make you look trendy and comfortable. Have a glimpse at some amazing beautifully designed abaya's and kaftan style abaya's. You will be able to decide the best design for yourself. Although black is the main shade of abaya's but now a days various colours, laces and embroidery work is done on the abaya's to give it a modern touch.Dubai style abayas for curvy women is yet another great choice for you to try
Below are the images of the  latest style abaya's that are trending these days among fat women. Hope you will all take plenty of ideas and try on different designs on yourself. To purchase these stylish abaya's you can visit the designer stores and markets. You can buy these outfits from plus size musilmah online store and Mis calire online shop , have them delivered at you door.Lets see the collection now.
Plus Size women Abaya Styling Ideas.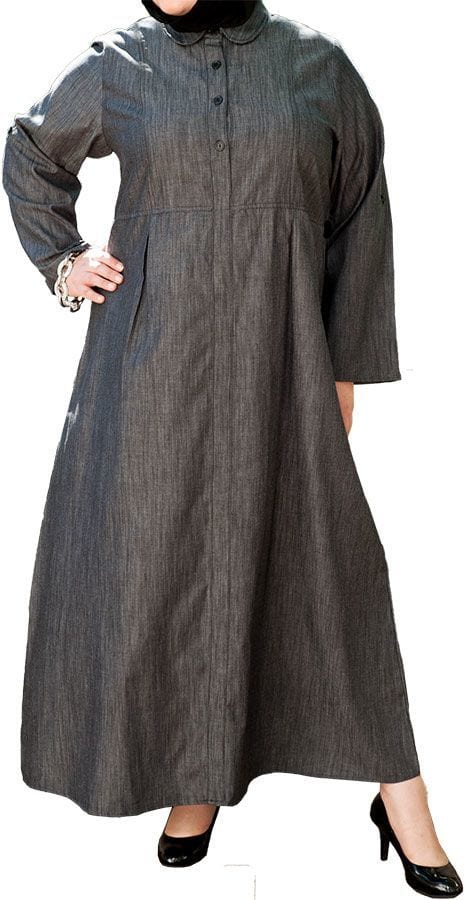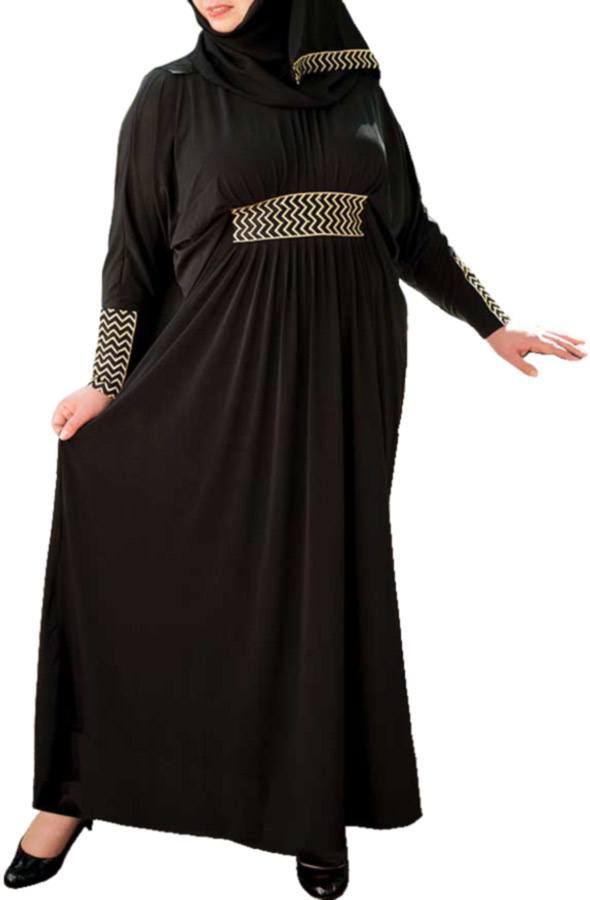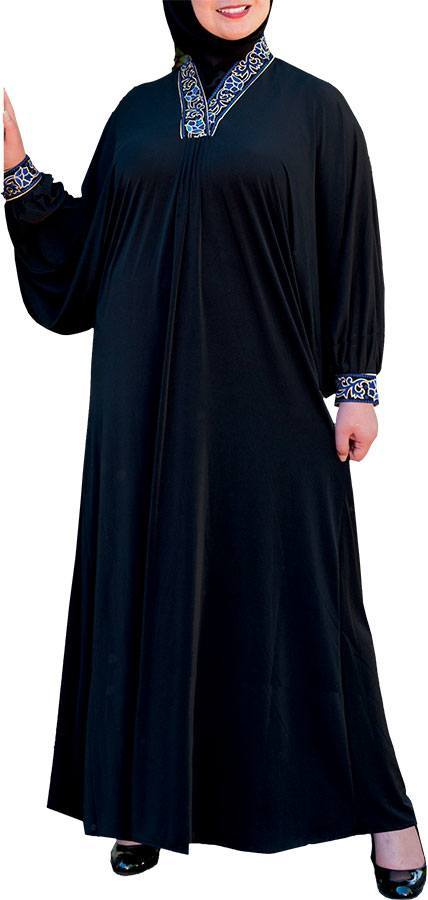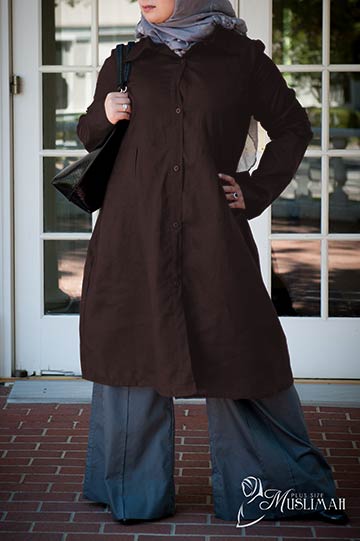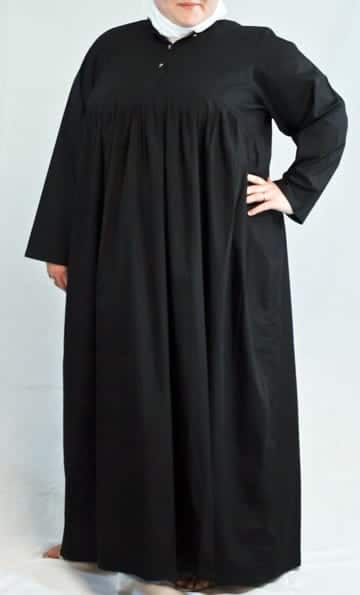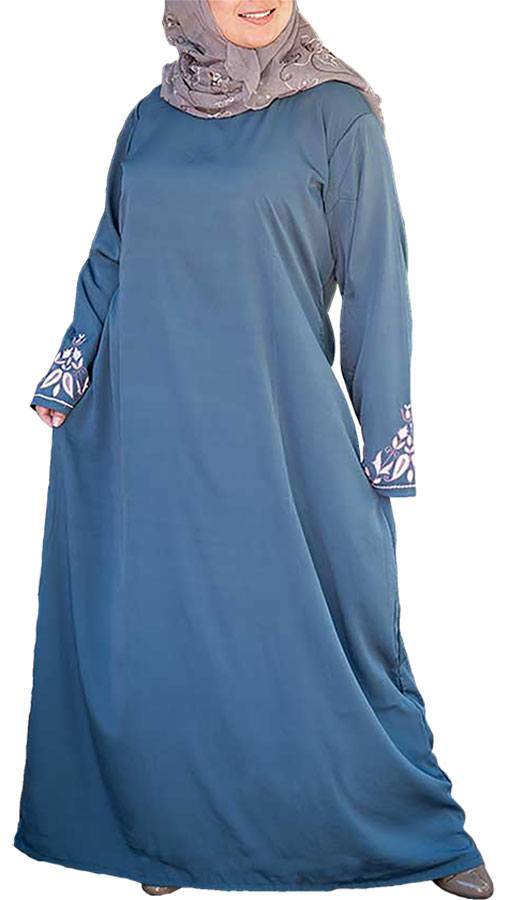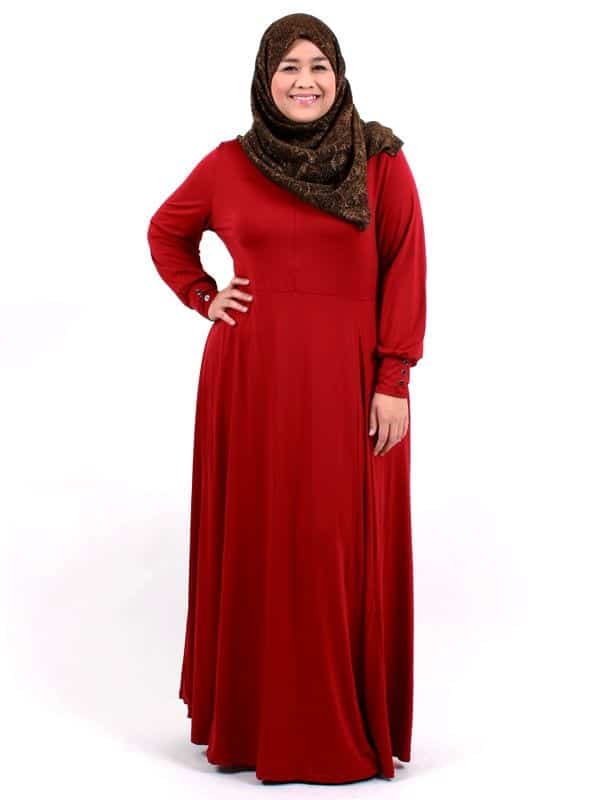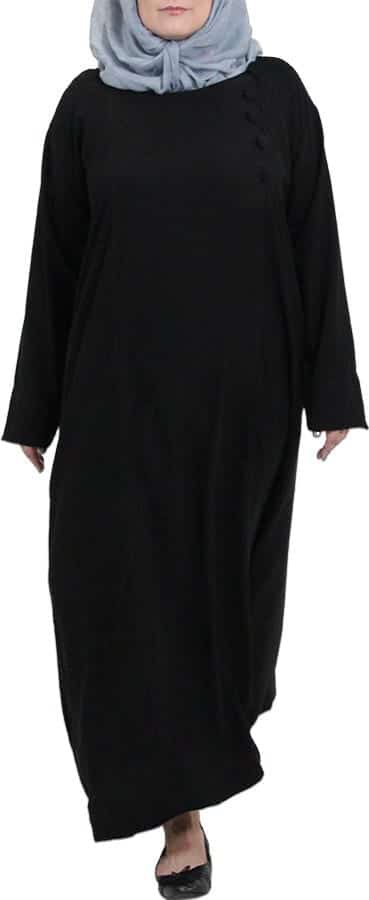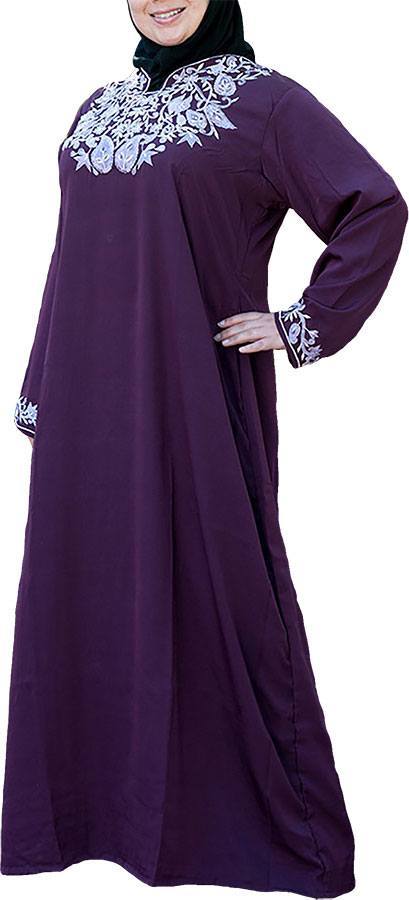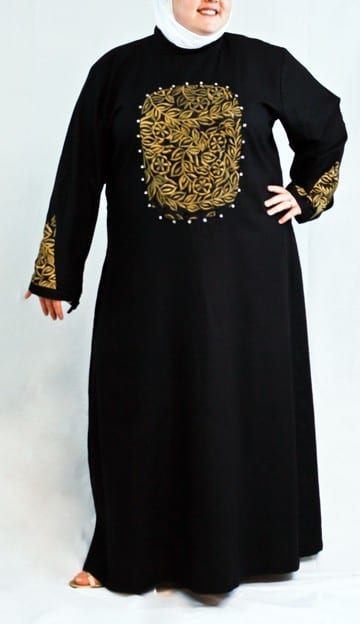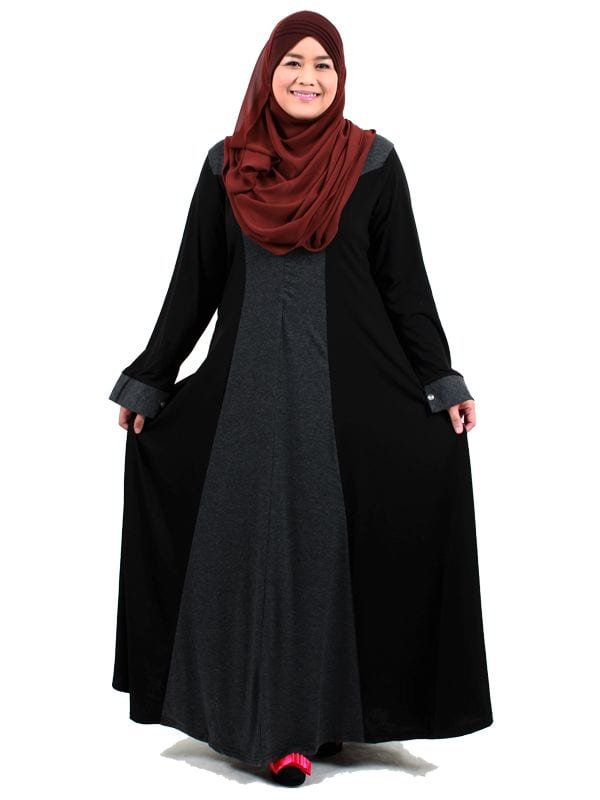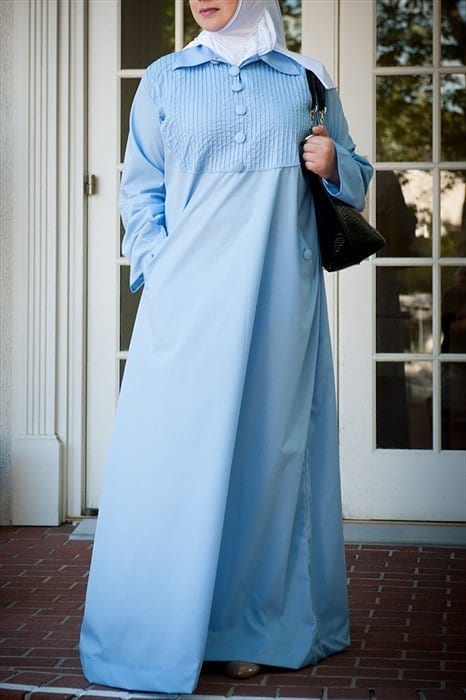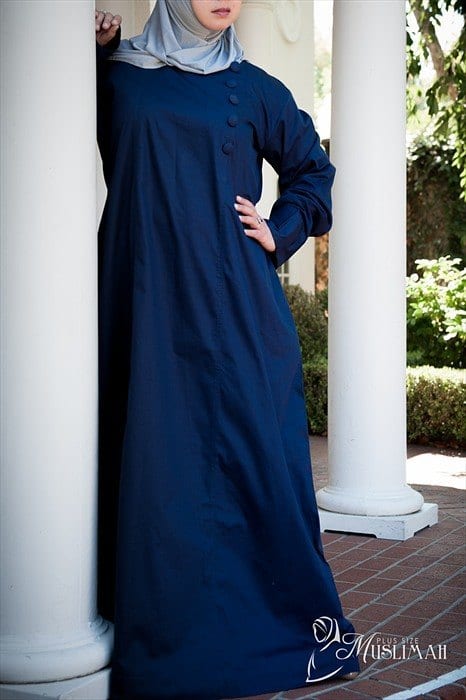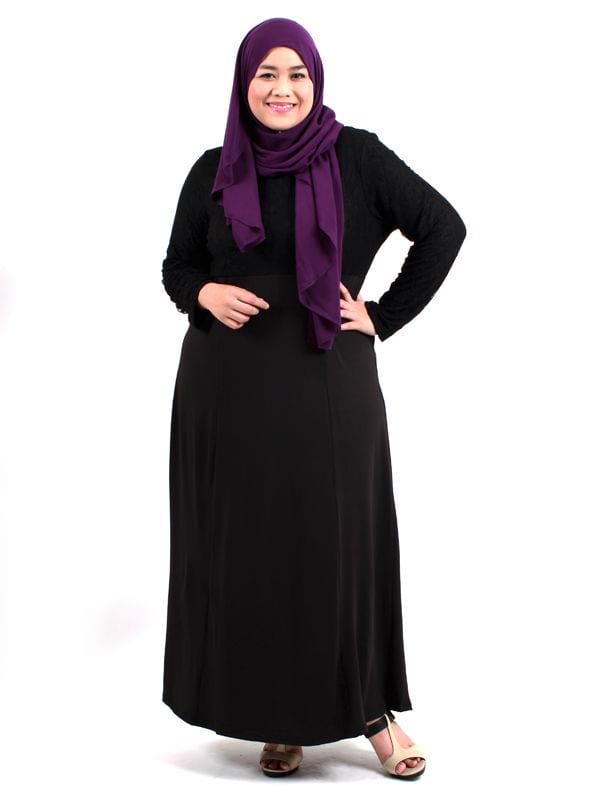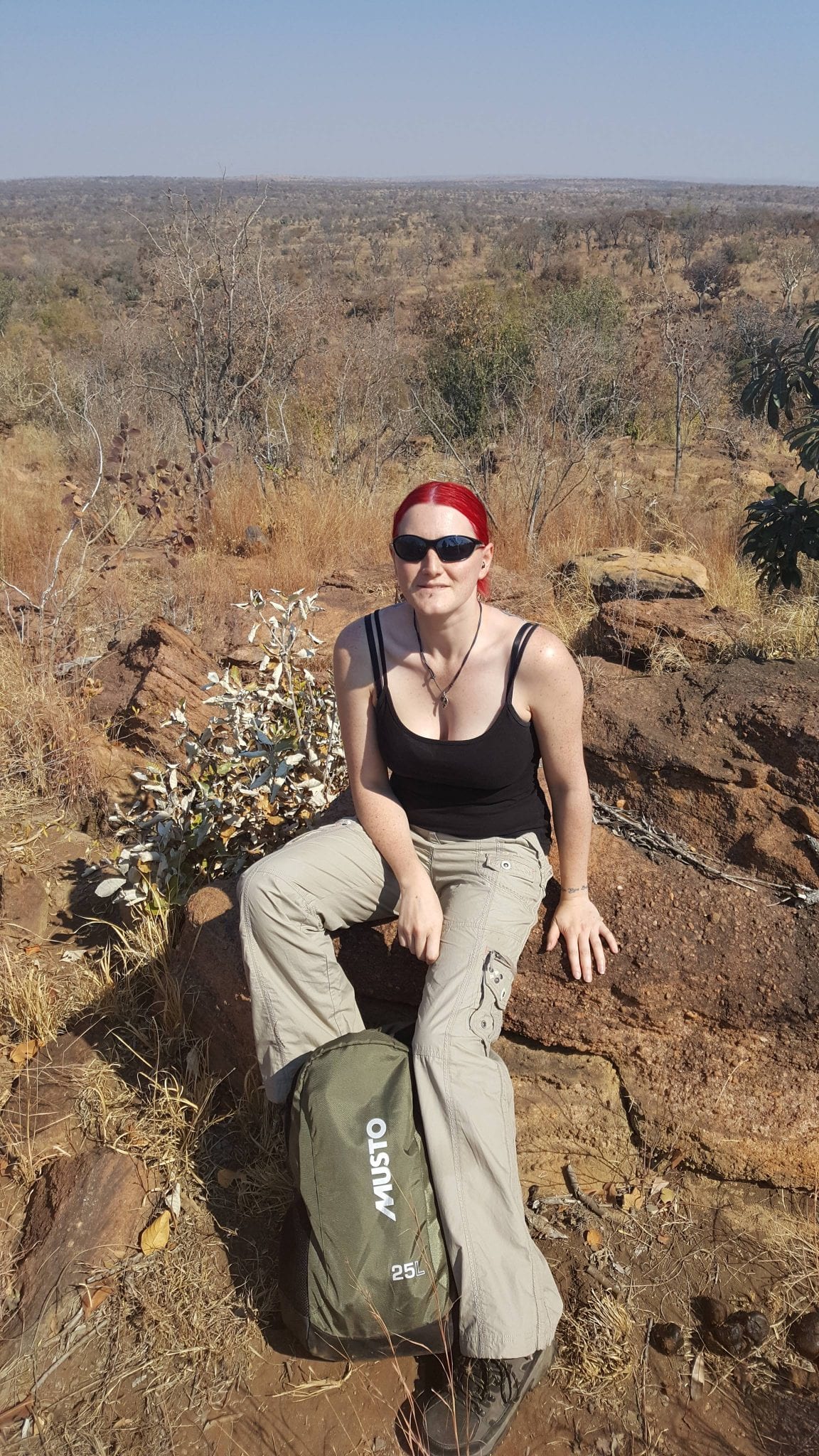 Caz, aka Vixen, has been freelance creative writing for several years. She has a lot of experience in different fields including high street fashion, tattooing art, and even the gothic and historical costumes. Caz has a Diploma in Fashion and Textiles and also a Bachelors Degree in Historical Costume and Corsetry. Her passion lies with gothic design, corsetry and any other styles considered to be taboo or unusual. Style-wise Caz has a love for Vivienne Westwood and her take on the punk era. Although Caz loves the weird and wonderful, she has a deep love for all fashion and allows this to show through her work.