Cute Mehndi Makeup Tips  – Mehndi is the most colourful and fun occasion of a wedding that everyone looks forward to. It is perhaps the excitement and the use of bright and different colours which often makes it difficult to choose the right mehndi makeup.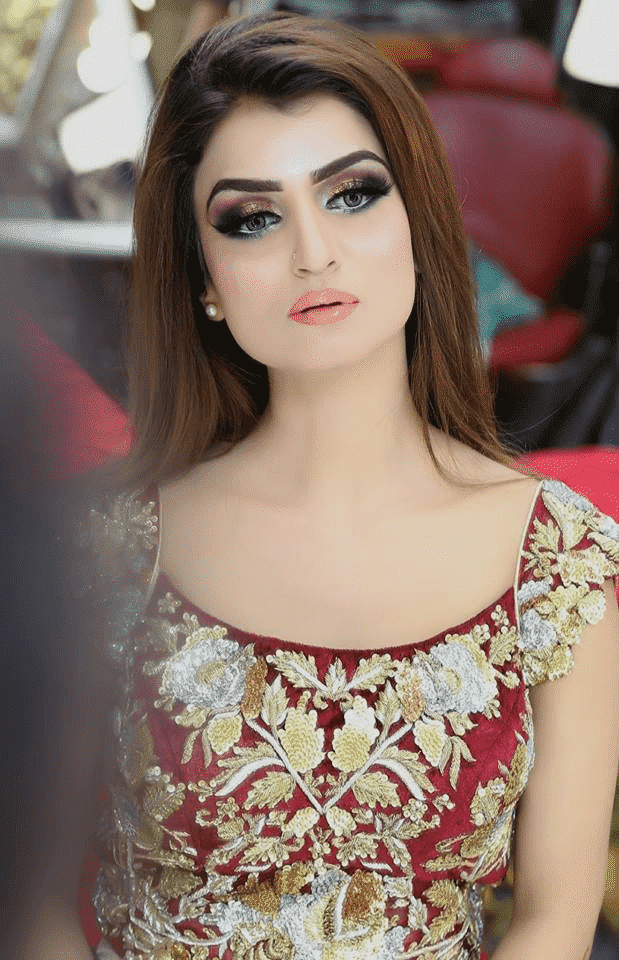 So in this post, we will be sharing some simple tips for mehndi as well as outfit styles which can give you a fresh and vibrant look. You can experiment these tips with these 15 Latest style mehdni dress for bride.
Latest Mehndi Makeup Tips and Styles
The main aim of mehndi makeup is to give the bride a fresh glow that looks natural. A few years back there was even the tradition of not wearing any makeup on bridal functions so that the bride looks utterly natural on mehndi day while the makeup gives her a new look on the main day. But things have changed a lot now, the mehndi functions these days are as grand as the wedding day function. The mehndi bride has to sit on stage under the bright hall and camera lights, with all eyes on her. This necessitates the need for makeup, but efforts are made to keep this makeup as natural and simple as possible. Also, see 35 designers Bridal outfit combinations.
#14 – Using Fresh Flowers
The use of fresh flowers in your hair and accessories always freshens up the look. But don't overdo the use of flowers as they can overshadow your outfit and makeup. Try to use accessories with smaller sized flowers such as small roses or mootiya.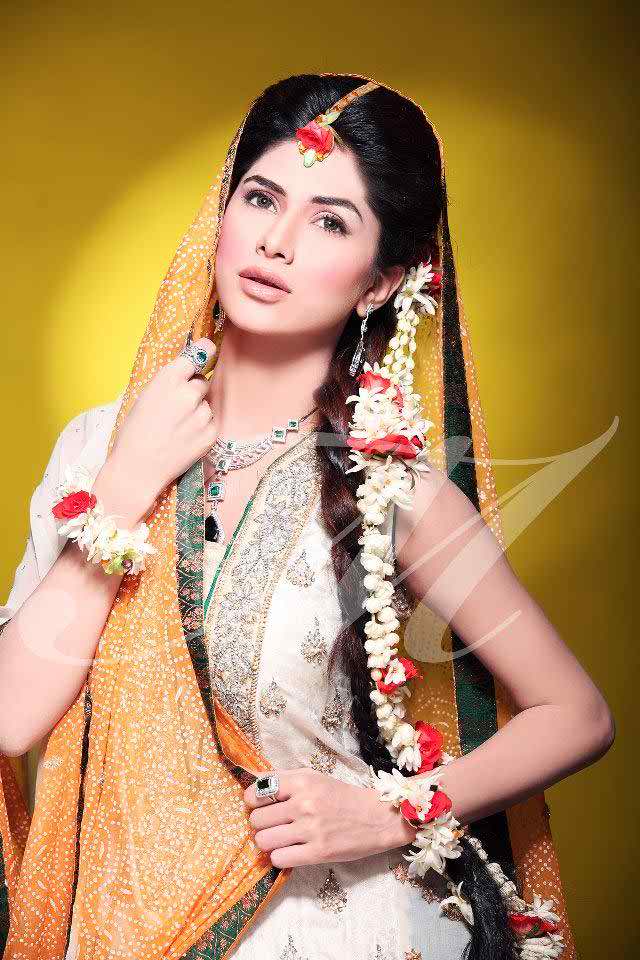 # 13 – Eyeshade that Matches your Dress
If you wish to use eye-shade, try to match it with the main colour of your dress. Your eyes are the most noticeable part of your face on the mehndi function so the eye makeup must be nicely done. Remember to use a primer before applying the eye shades, so they stay set and do not fade away as the function goes on.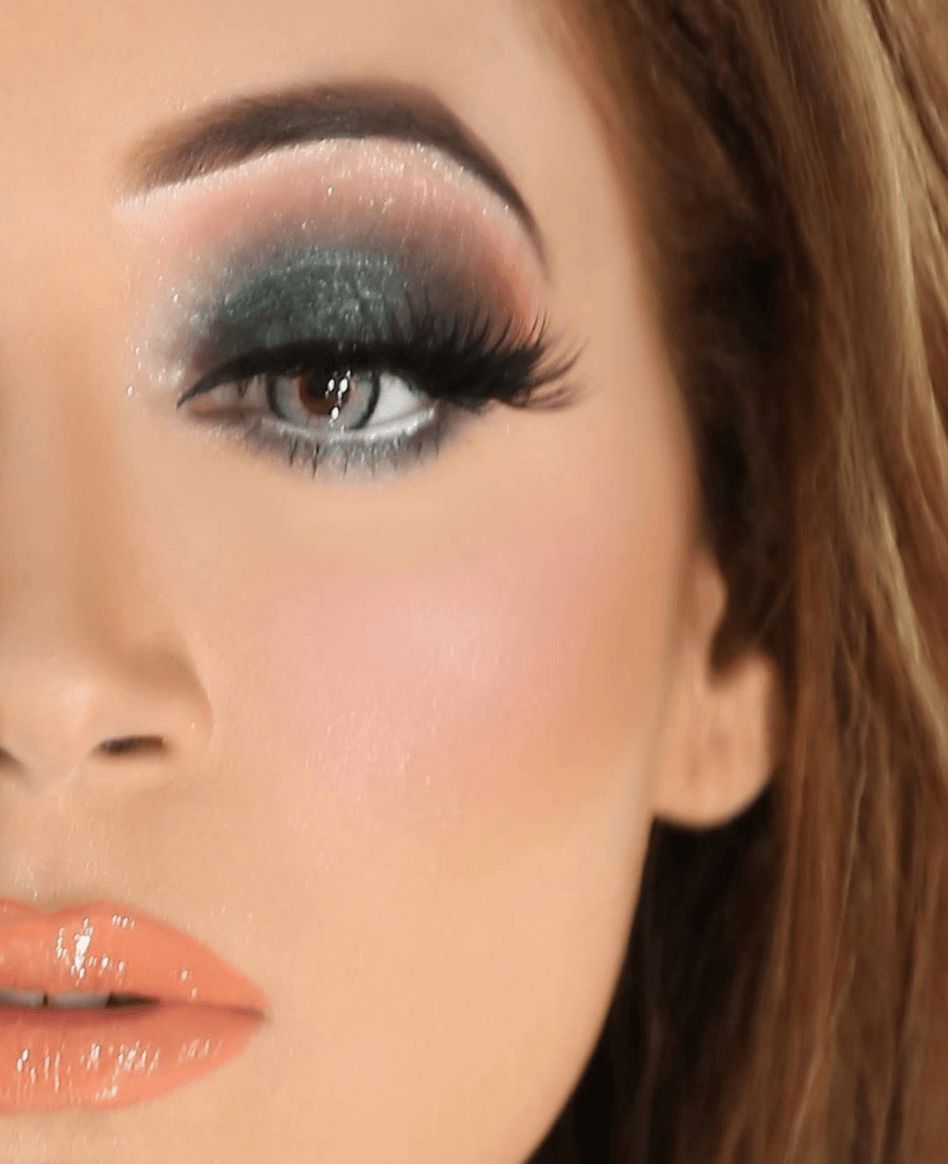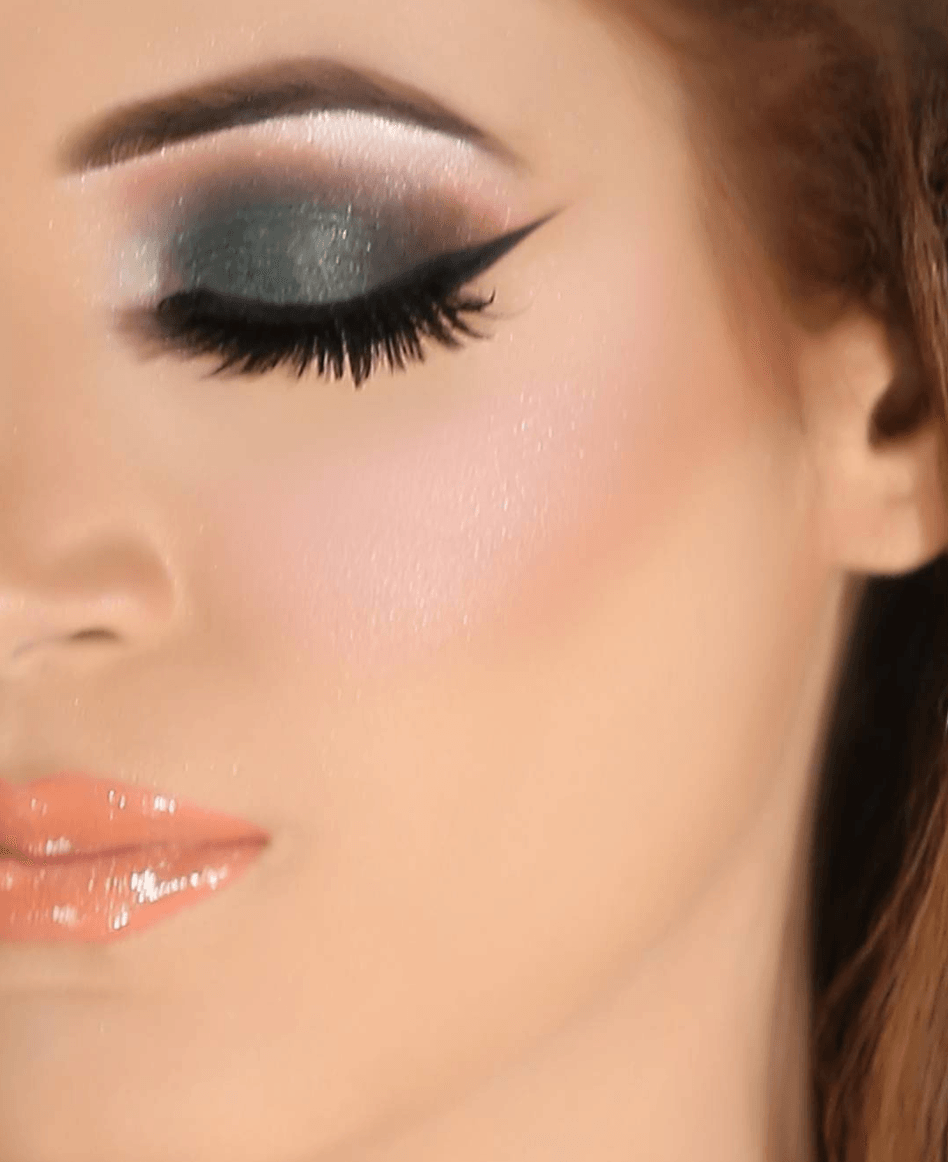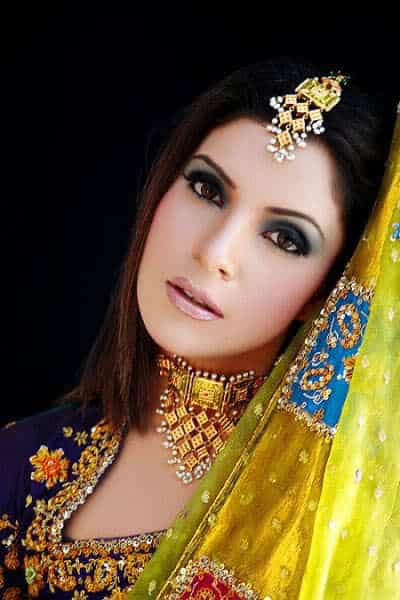 #12 – The winged Eye-Liner
There has been a growing trend amongst Asian brides of simple wearing winged eyeliner on the eyes and avoiding heavily done eyes. This gives a sophisticated and classy look, so are you willing to be the winged bride?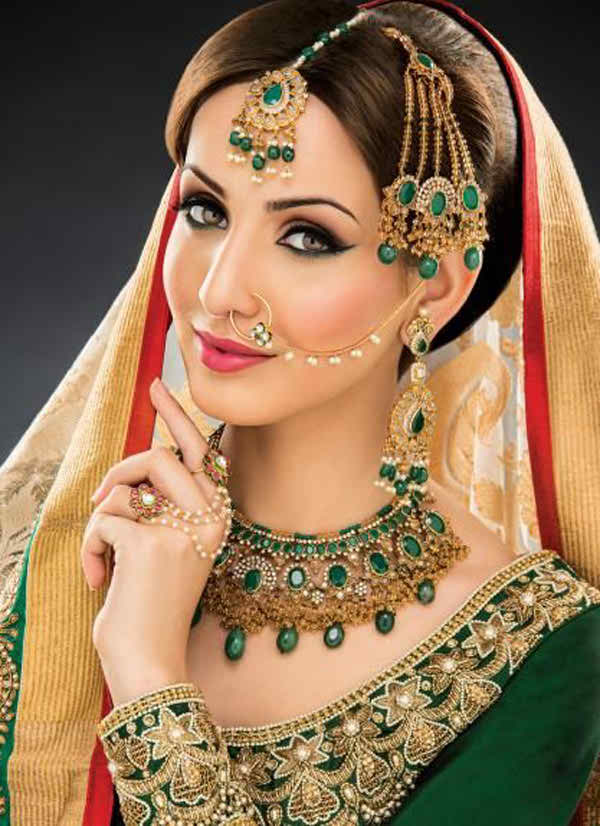 #11 – Go all Green –  Green is a favourite colour for mehndi functions and looks even better if paired with emerald jewellery.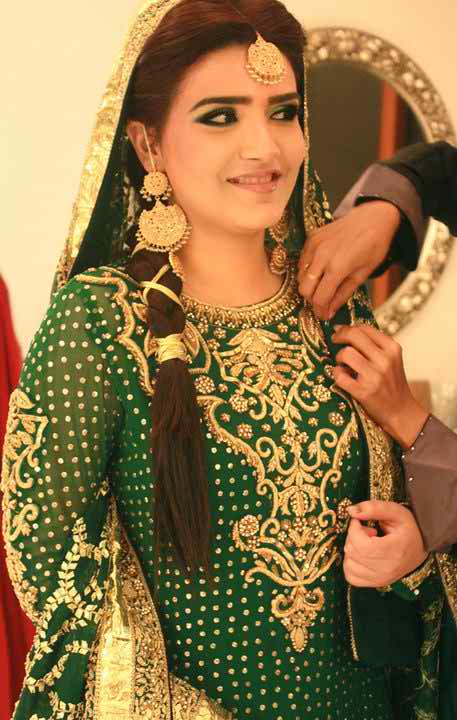 Step by Step Mehndi Makeup Tutorial
#10 – Use a Shade of Base that is Darker than your Actual Skin Tone
Apply a natural base with only a touch of face powder as this will eliminate the need of contouring. Just enhance your best features like eyes or lips.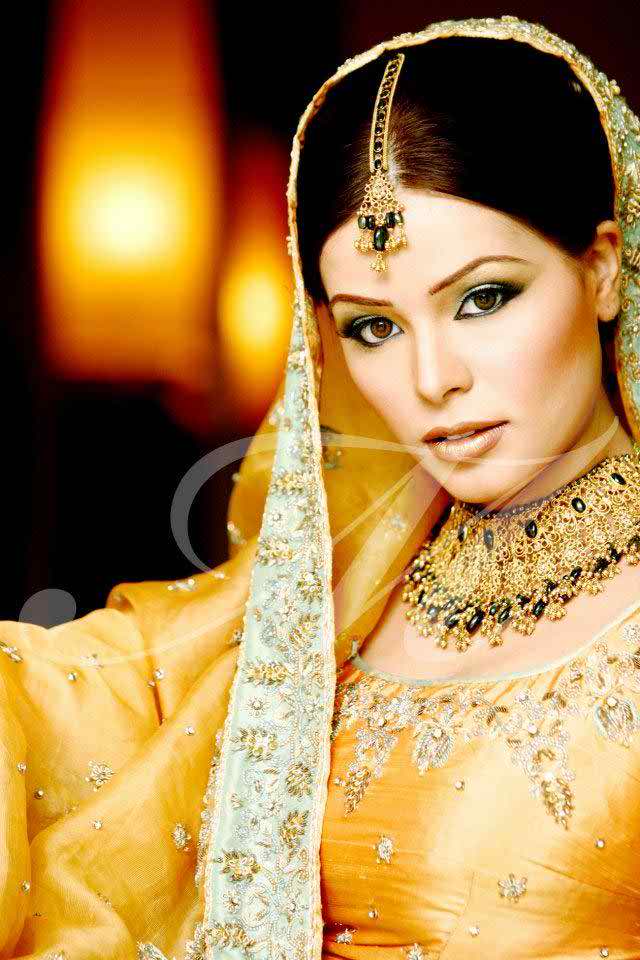 #9 – Simple Makeup and Bold Lips
Natural makeup with bold lips has been the latest style for many mehndi brides. It's especially recommended if you plan on wearing lighter lip colours on the other wedding days.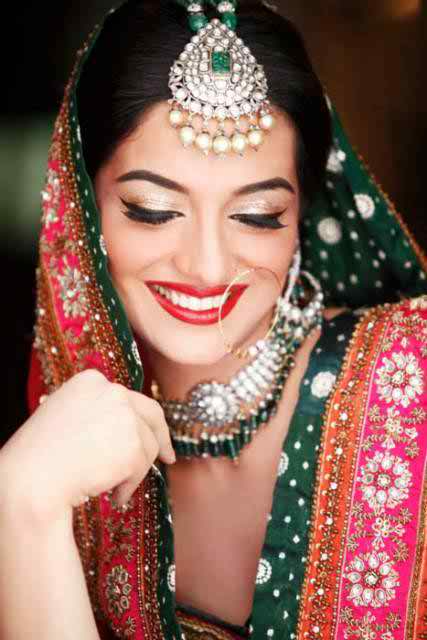 #8 Use a Light Pink Blush ON
A light blush on and lip colour will give a decent look but don't forget the shimmer to help keep you glowing.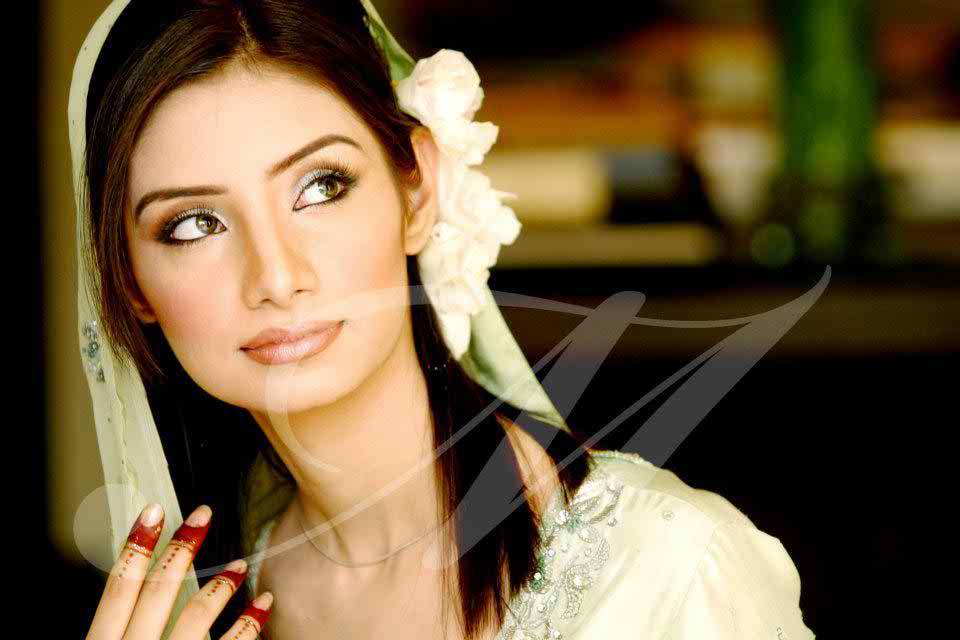 #7 – Mellow in Yellow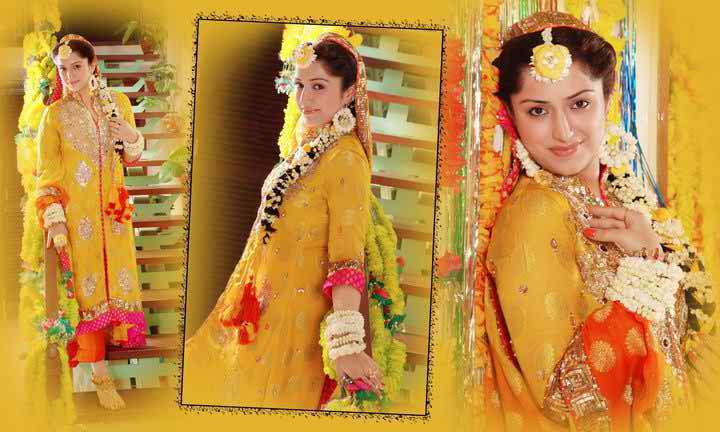 # 6 – Simple Nude Makeup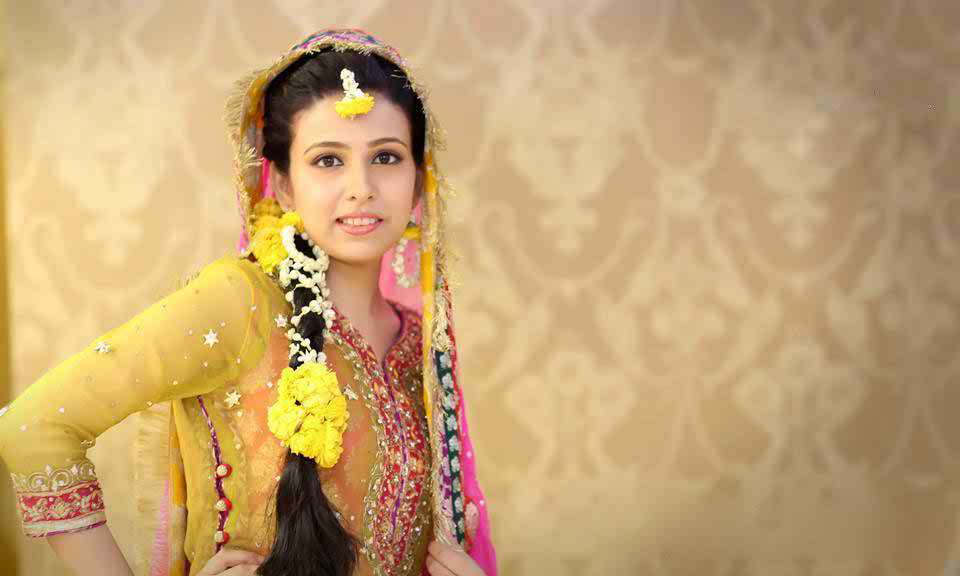 #5 – Pakistani Celebrity Makeup
#4 – Using Simple side Maatha Oatti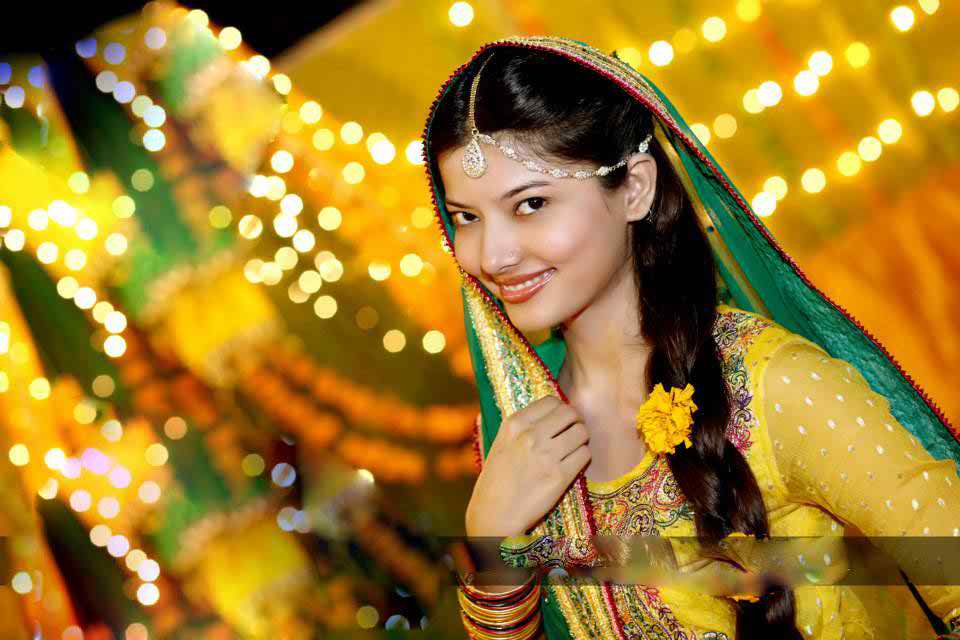 # 3 – Wearing a fancy short shirt with plain lehnga
#2 Using a touch of gold in makeup for the X-factor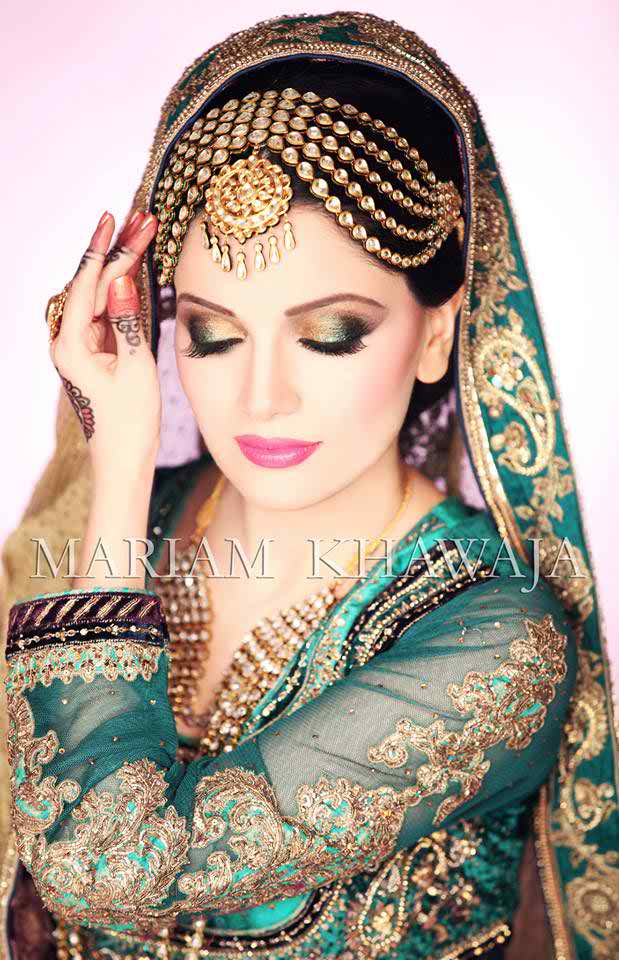 #1 Combining neon and dull colours to create unique combinations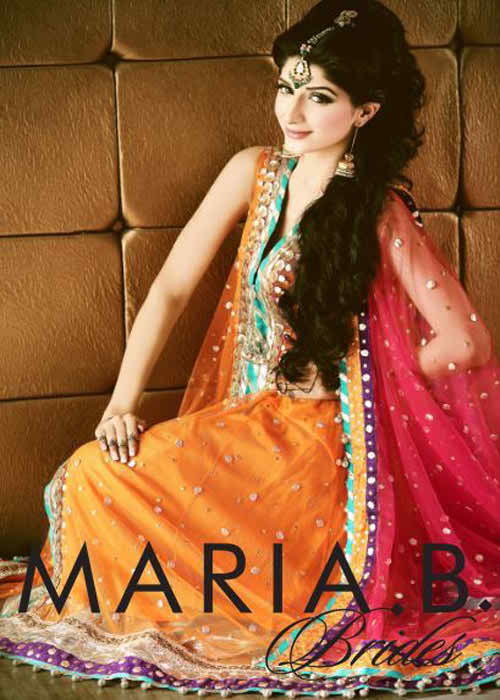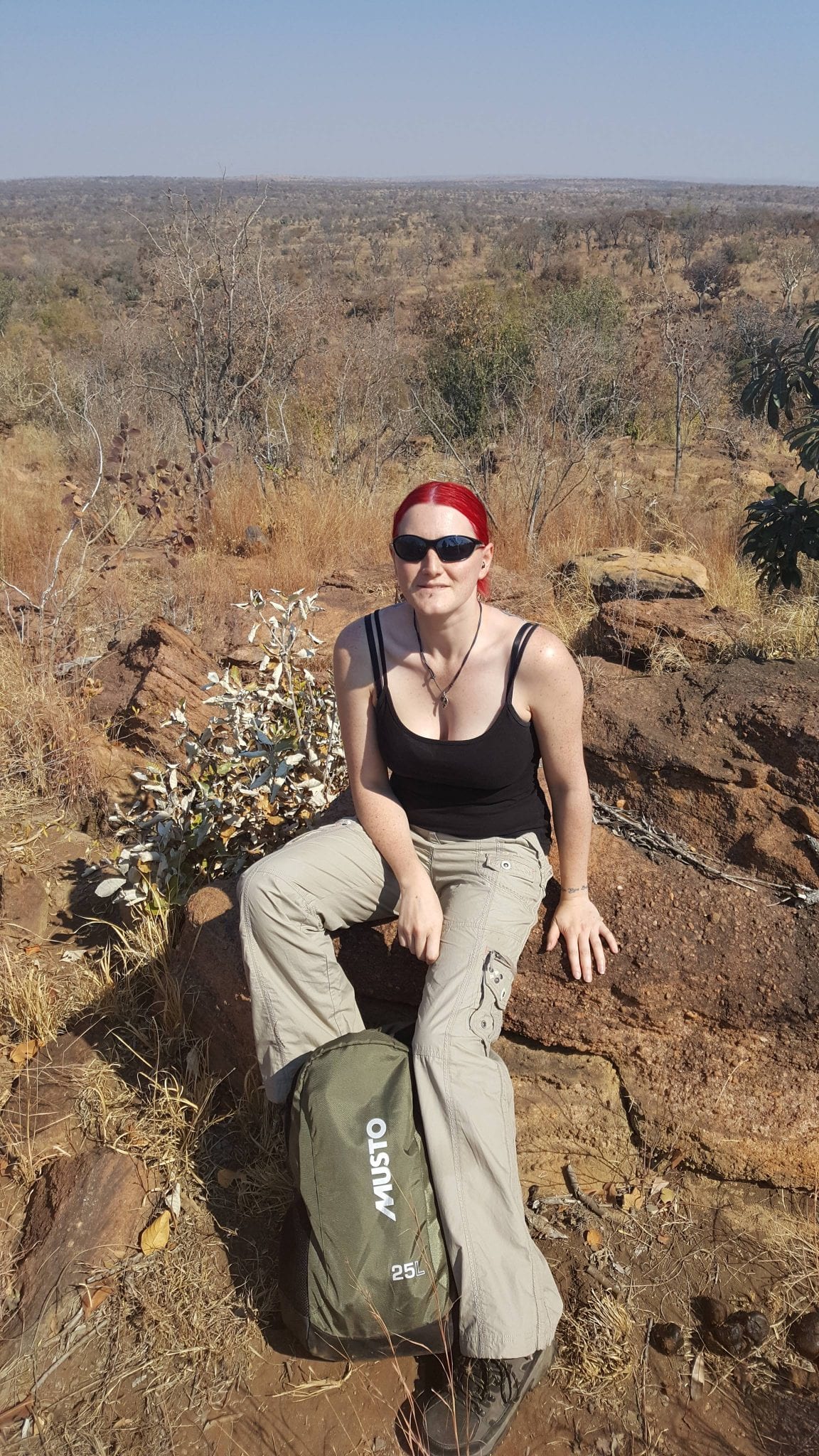 Caz, aka Vixen, has been freelance creative writing for several years. She has a lot of experience in different fields including high street fashion, tattooing art, and even the gothic and historical costumes. Caz has a Diploma in Fashion and Textiles and also a Bachelors Degree in Historical Costume and Corsetry. Her passion lies with gothic design, corsetry and any other styles considered to be taboo or unusual. Style-wise Caz has a love for Vivienne Westwood and her take on the punk era. Although Caz loves the weird and wonderful, she has a deep love for all fashion and allows this to show through her work.