Basic Makeup Products Every Girl Must Carry all the Time-Ever wondered what all makeup items the models or celebrities carry in their bags all the time ? Makeup can make any woman look pretty and attractive but most of the women don't know how much makeup they should put on and what product to use. A well-stocked makeup bag is everyone's wish but the most essential thing of all is the right product. Only choosing the right product can give you the appropriate look on your face.
Products that you can take anywhere easily. Not necessary that you need to take all the products but just the important ones. Ladies fail to understand what products they have to use, instead they use what they should not. Today we will tell you what Celebrity makeup artist Jill Powell has to say. She will share ten products that give you a flawless look for daytime and nigh time. Before telling you the products you need to make sure what your skin type is, what complexion you have etc. Only then you can start with the basics.
According to Jill Powell, most women have no clue what to do with all the products. That is the time when you should try the basic makeup techniques.
Lets see the 8 Makeup Bag Essential Products.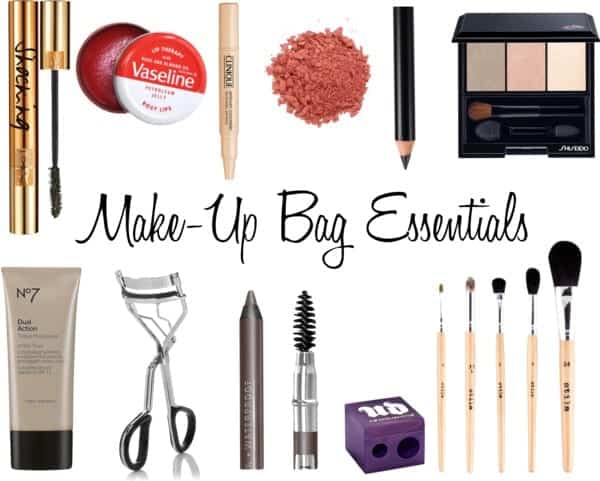 1-Concealer.
Concealer is use to hide the dark eye circles under the eye and since it is creamy like texture it hides the spots on the face.