Today we will talk about Kristina Bazan winter outfits style, A famous fashion blogger. I am sure many of you must know her and those of you who are not aware about her. We will introduce her on our blog along with a description of her top outfits.Kristina runs a blog by the name of Kayture.Kristina Bazan age in 2014 is 21 year. She is from Geneva, Switzerland. She won the Miss Switzerland contest in 2011 and is also famous for her flawless porcelain skin. Kristina Bazan has worked for luxury brands as well. She has worked for Louis Vuitton and Chopard. She is known for her unique and chic style. Kristina Bazan also does a great job at keeping her followers updated on her work by being active on a daily basis on social media.
Lots of  young girls are obsessed  by her street style looks.Today we will talk about how to dress like kristina bazan ,kristina bazan makeup tutorial and many many more.Her blog covers some amazing content regarding fashion and beauty. Kristina is also famous for her exclusive outfits that she exhibits. Kristina Bazan mentions on her blog " Kayture, a mix of "Kay" my nickname and "couture" because obviously this blog was going to focus on fashion, was from the beginning a personal urge to share a content with people who have the same interests as I do. Fashion isn't a necessity, it is a game and the most interesting part about it is that rules are changing every day. I created the blog in 2011, and due to a lot of passion and motivation my team and I worked to create the best inspirational content possible. As a swiss based concept, our main focus is quality in quantity. With polished/editorial inspired pictures, an elegant layout and regular updates, Kayture scored after a couple of months some prestigious collaborations with luxury brands as well as the chance to travel around the world for projects and events "
Now lets begin talking with some of her outfits and styling :
In this picture Kristina is seen wearing high heels, inner, coat on top and a beanie along with a black handbag.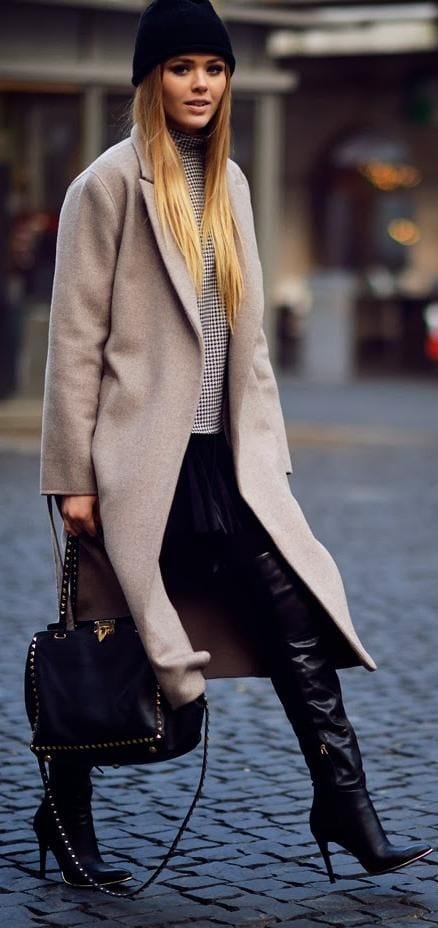 A yellow short dress with a coat on top and soft curls enhance the overall look.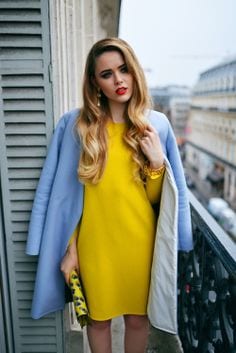 Green pants with white shirt is a great combination. Statement necklace adds a cherry on top.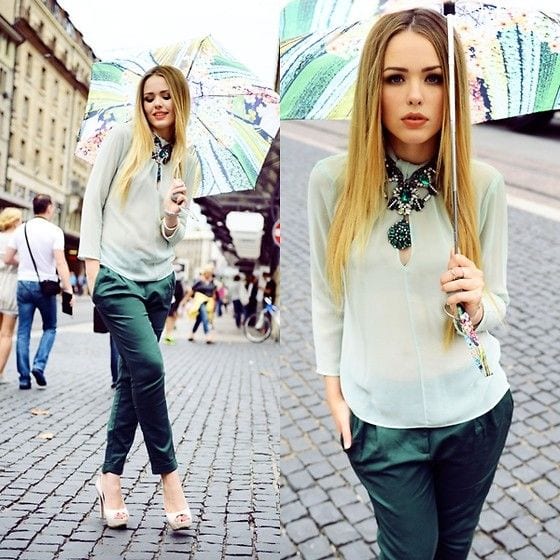 Black printed tights with a white shirt and coat is a beautiful combination. Blue accessory is a must.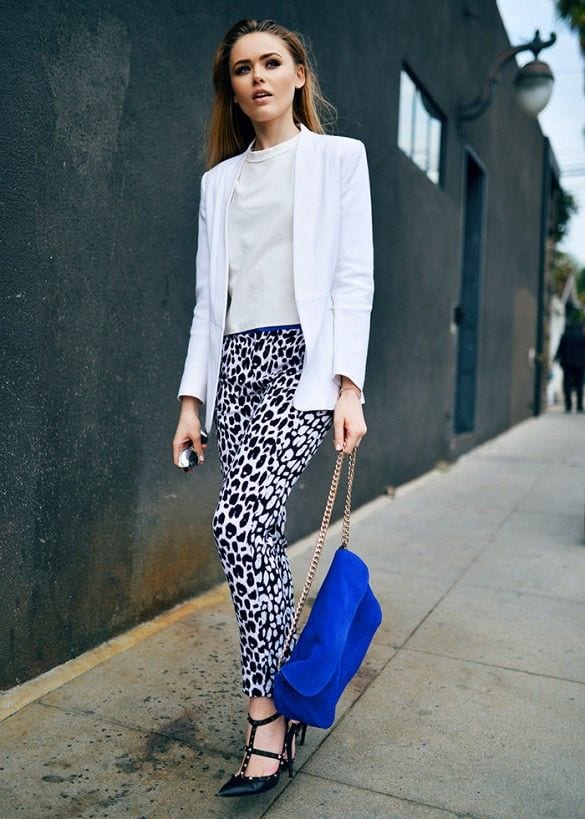 Covers herself in winter by wearing a black woollen sweater on top of a shirt and matching black shoes and tights.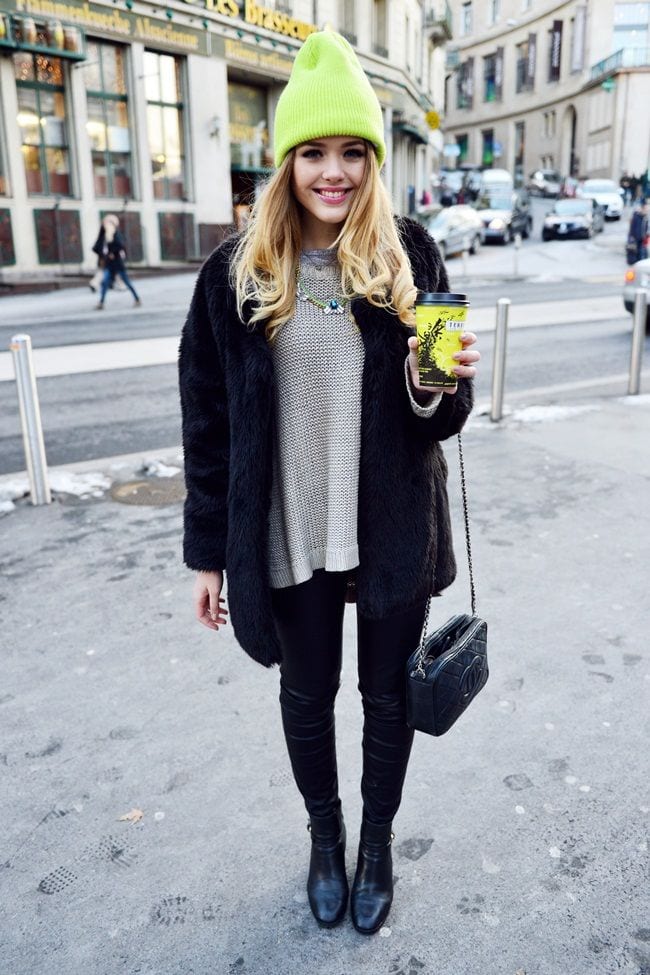 Looking gorgeous in an off white sweater and blue skirt.See here some gorgeous ways to style sweater with other outfits this winter.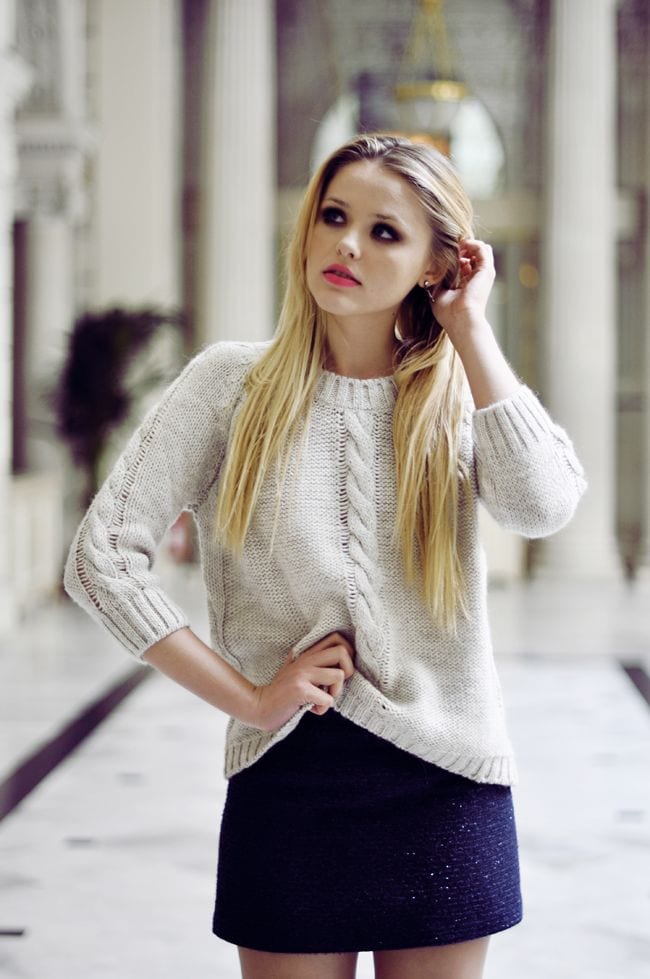 How stunning does she look in a dark blue printed coat with a blue short dress.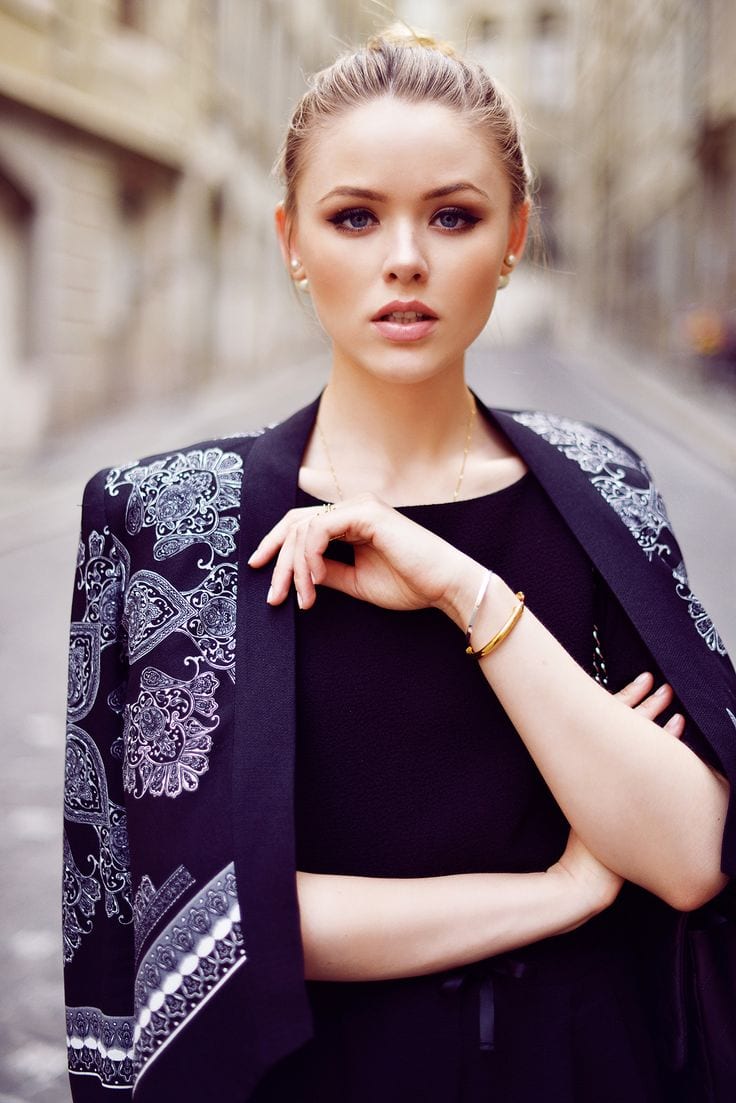 Beautiful white shirt and white coat with a denim jeans is a perfect outfit for the daytime. Bold red lipstick gives it a dramatic look.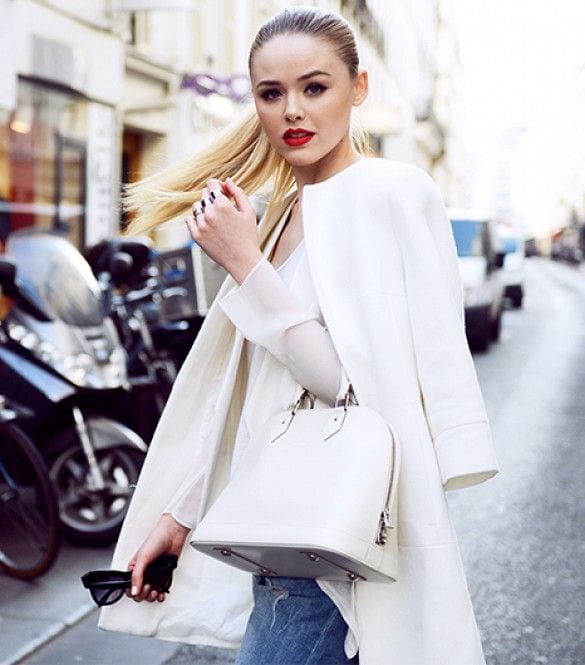 These were some of her exclusive pictures of her outfits from her blog. Hope you had a good time reading about Kristina Bazan. Do have a look at her other outfits and take plenty ideas from this fashionista.