Stay At Home Outfits During Coronavirus- A small virus, invisible by the naked eye, has restrained us all to our homes. How strange! None of us ever imagined this happening to us, and we are still bewildered about how did it all happen. It's crucial to stay at home to stay safe and keep others safe.
You might be missing robing up every day for various occasions. We assume you might be missing every night's hustle where you used to check your closet to find out an outfit for the next day. Office outfits, work outfits, school outfits, party outfits, wedding outfits! A whole new look every day! Well, you can still do that, and you must because dressing up each morning will bring fresh energy to your day. So, Outfit Trends will help you provide some of the best and cutest stay at home outfits during the Coronavirus.
What To Wear At Home In Quarantine?
Stay at home outfit during Coronavirus self Quarantine or lockdown! This concept seems unique, right? It's for the sake of your mental health! Ladies, wake up every morning and dress up in cute outfits. Put on some makeup and set your hair. These things will bring positive energy to your whole day. Sitting at home in messy clothes all day long will make you feel sick and unmotivated. And we don't want that happening to you.
Here are a few tips we have for you to dress up while you stay at home during coronavirus Quarantine.
Wake up every morning, take a shower and dress up in your best comfy outfit.
Put on some makeup, perfume, and style your hair in your favorite way.
Get a good healthy breakfast and get ready for work from home.
Once done with the work, change your outfit and wear cute and cozy tops and tights or flowy or floral dresses. Enjoy time with your family. Video call with your friends or read a good book.
Change once again at night time and slip into your Pjs or robes and have some self-time, watch a good movie and relax.
Dressing up for yourself and changing outfits will help you maintain a good mood throughout the day, and you won't feel dull or useless.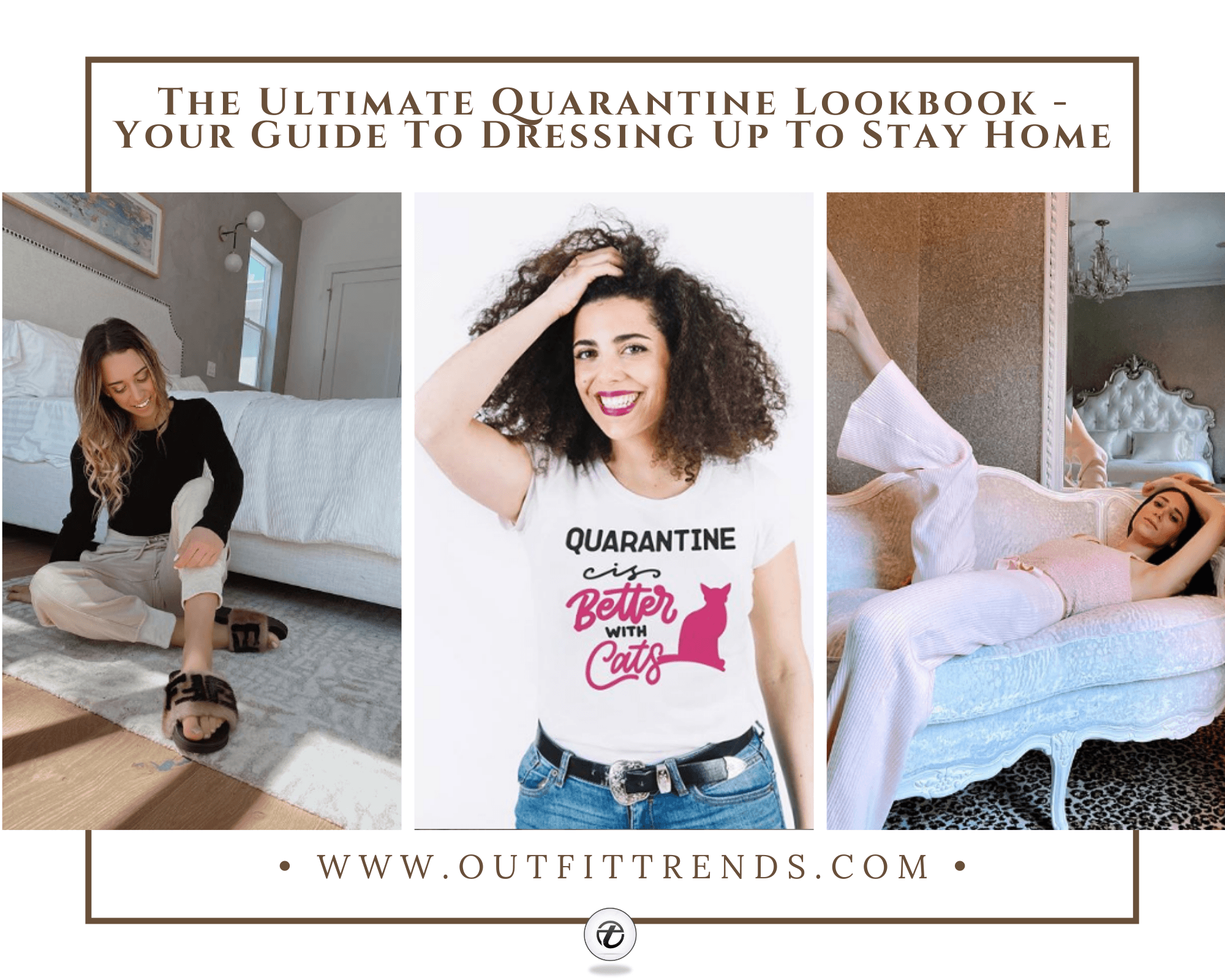 Keep reading to find out our favorite 18 cute outfits to wear while you stay at home.
Why You Should Get Dressed In Quarantine?
You all must be thinking that why should you even dress up while in Quarantine, right? Well, you indeed have to stay at home 24/7. You can't go out to hang out with friends or to work, but it doesn't mean that you don't have to dress up. Staying in PJs or night suits all day long is not an option though you are at home and not seeing anyone but take care of yourself and your hygiene! Dress up for yourself every morning because it's going to help you in so many ways. For example:
Dressing up in a cute outfit every day will increase your self-confidence and self-esteem. 
It will give you a fresh start of the day, and you'll stay productive all day long. 
You won't feel lazy and lethargic at all. You will feel more active and focused. 
Styling up every day will give you a sense of purpose. You will stay in a routine and won't feel useless. 
Last but not least, it will make you feel pretty, which will eventually boost your mood. 
↓ 18 – Work From Home Outfits 
Offices all across the world have almost been shut down due to the global pandemic. But that means no work. Technology has a solution for everything. Work from home is a big thing now. Everyone is adapting to the freelancer's lifestyle. While you work from home, you might have to attend video calls and zoom meetings for various reasons. You never know when it will happen. So it's better to dress up in a presentable manner. Wear a cute sweatshirt and pair it up with jeans. Apply some makeup, so you look good on the video call. It's alright if you don't want to wear formal shoes. You are at your home and can even sit crossed leg on a couch! For more ideas, here are the best Work From Home Outfits For 2020 That Are Comfy & Chic.
↓ 17 – Girls Night Outfits
Cut out "girls' night out" for a few months, at least. You might miss it, but it's a big NO. Instead of hanging out, turn your living room into a cinema and curl up on your couch. You can have the girls night if you have sisters or if you are quarantined with a friend. If not, then don't worry. You can set up a zoom meeting and share the Netflix screen with your friends and feel like you are all together. For such a lovely girl's night, you need a cute outfit! Nothing is better than matching tie and dye shirts with shorts.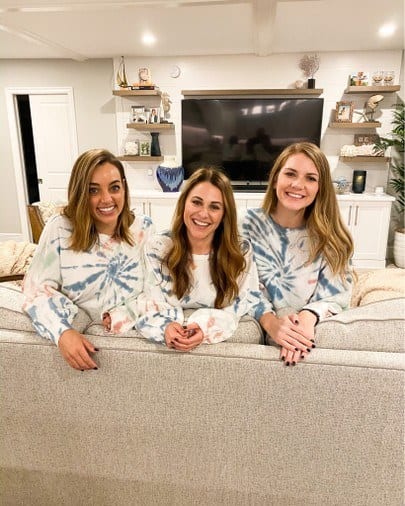 ↓ 16 – What To Wear To Kitchen When In Quarantine
Ladies, take your kitchen time as something relaxing. Cooking and washing dishes for many people is therapy. If it is for you as well, then dress up! Put on a cute sweatshirt along with jeans. Wear your hair in side braids and accessorize a little. Put on fresh pink lipstick and bring out the chef within you. Being barefoot in the kitchen is so relaxing at times. Do try it someday.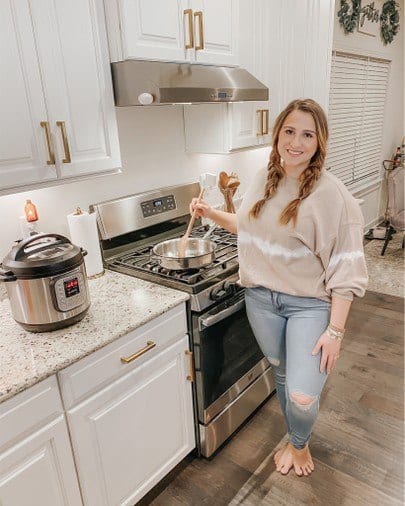 ↓ 15 – Cute COVID 19 Tee Shirts
Everyone loves tee shirts, no matter what season it is or occasion. Just tee shirts in summer or tees under a sweater in winters. It's finally time when you can wear them all day long. So, take out all your cute graphic tees and pair them up with shirts, pants, and trousers. Create a different look each day by pairing your shirts with different sorts of pants. You'll enjoy yourself doing it and sharing it with your insta-fam!
↓ 14 – What To Wear During Quarantine Day Time
Well, we know how's lockdown treating us. We stay up till late at night and can barely wake up on time in the morning. This routine is not healthy at all! Make an effort to wake up early in the morning or at least before 10 am. After that, dress up in a cute outfit like a graphic tee with tights and shrugs. Put on minimalistic makeup and bright tassel earrings. Find out your favorite spot in your home and enjoy your morning coffee there. You'll feel positive vibes even in this pandemic for sure!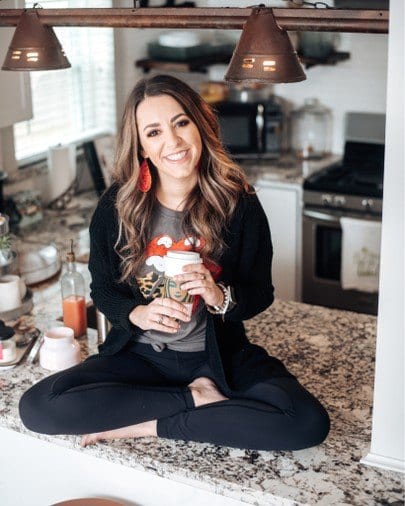 ↓ 13 – Quarantine Night-Time Outfits
For some of you, nights might be like days. Many of you might have completely lost track of time. If you are a night owl and not an early bird, then dress up at night. Wear a cute jumpsuit like this one and pair it up with sandals. After that, get done with your work. It's alright if you don't want to apply makeup. You can let your skin breathe during the Quarantine. Apply a lip balm, serum, and perfume instead.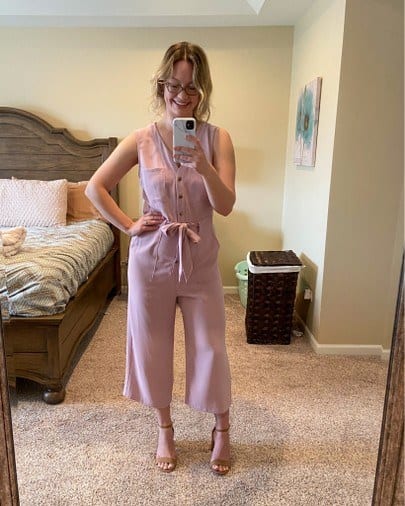 ↓ 12 – All Day In PJs
Do you have a regular sleep pattern during coronavirus lockdown? Or do you sleep when you are bored? Well, whatever the case is, slip into your favorite and cutest PJs before you sleep. You will have a sound sleep in it. Don't miss a good skincare routine before bedtime, though. It's the time when you can nourish your skin, so it glows!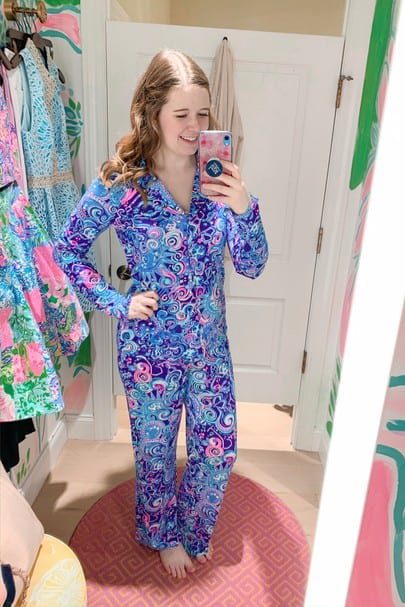 ↓ 11 – Stay At Home Outfit For Plus Size Women
Just like any other woman, plus size women deserve to wear cute outfits as well. Take out cute tops and tees and pair them with leggings or sweatpants. Wear a good pair of sneakers. Accessorize your outfit and enjoy it. You might also relish this look if you are planning to take your dog out for a stroll. Be cautious enough if you go out. Maintain a 6 feet distance from people. Don't hug or shake hands with anyone. And remember to wash and sanitize your hands. It's better to wear a mask and gloves as well.
↓ 10 – Cute Flowy Outfits For Dinner Date At Home
There's no need to miss the lavish food and restaurants. You can have it all at home. Plan a candlelight dinner date with your hubby at home. Cook your favorite food. Make your kids sleep on time if you want to have some moments alone with your love. Then go and dress up for each other. You can slip into a cute flowy dress with a plunging neckline and ruffled sleeves. Accessorize your outfit with tassels earrings and a necklace. Put on heels and meet him on the diner table. Such a little and lovely stay at home date night in lockdown!! If you're planning a movie date, check out these Top 22 Fashion Movies To Watch During Coronavirus Quarantine.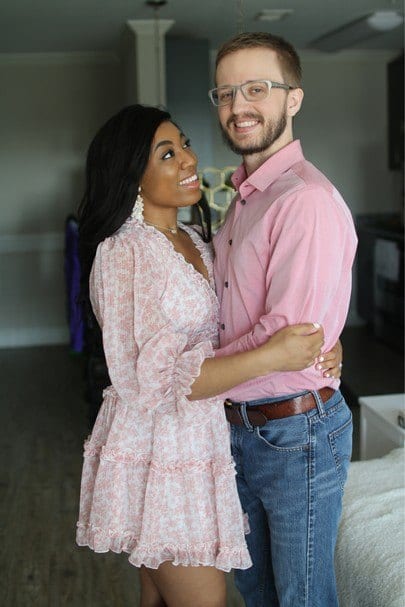 ↓ 9 – Floral Dresses For Stay At Home During Corona Virus
While you stay at home during Coronavirus lockdown, doll up in refreshing outfits every day. Floral prints will surely help you boost your mind and add some energetic vibe to your day. So, florals are a must to have in your closet during self Quarantine. Have a look at this cute floral print Midi dress with short puffy sleeves and a front high slit. Wear something similar and accessorize it with a bracelet and studs. Go for white sandals to polish your look. You can dress up this way if you have to attend online classes or work from home. It's a good outfit to wear while video calling your friends as well.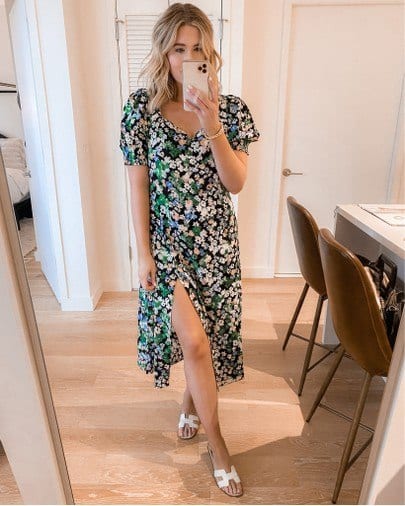 ↓ 8 – Robes For Self Quarantine
Who wouldn't want to wear robes while at home that too when self quarantined? Appreciate the time at your home in the most comfortable pieces you've ever bought for yourself.
Slip into a white silk robe with lace detailing. Wear your hair in a messy bun. Do some skincare, moisturize your arms and legs. After that, jump into your bed and read a good book or Netflix and chill.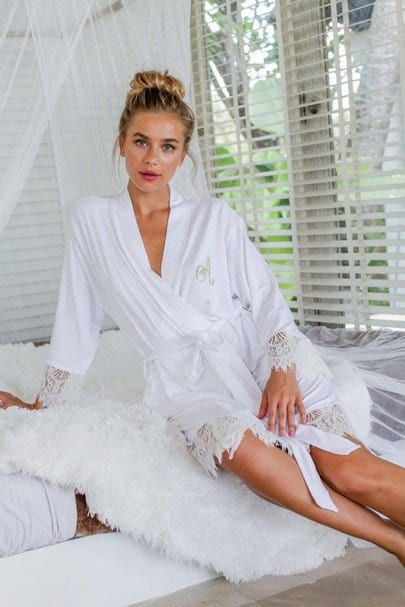 If it's another dreary day in coronavirus lockdown, then elevate your mood with a printed robe. A floral printed robe with fluffy slippers will make you feel loved and cozy. You can spend your entire day in this cutest robe.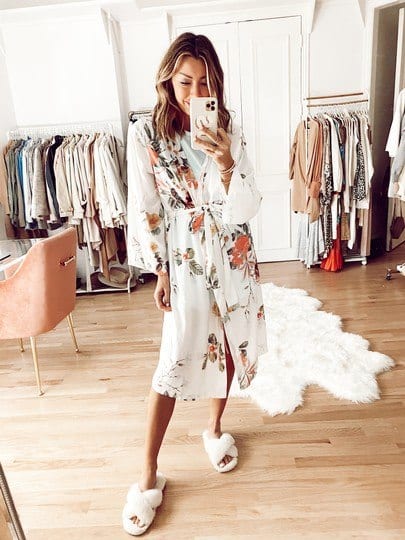 ↓ 7 – Cute Stay At Home Winter Outfits
In many regions of the world, its winter, and people are facing lockdown when it's snowing outside. If you are one of them, then stay inside and wear warm and cozy outfits. Wear cute woolen sweaters with jeans. Put on a cute pair of socks and enjoy hot coffee. Spend time with your family at home, and make the most of this time. It's a great time for self-love and self-reflection.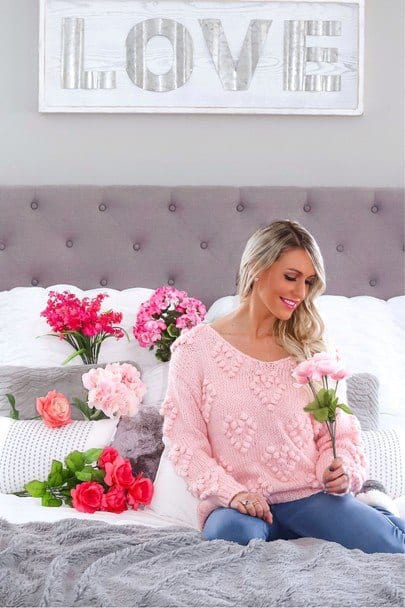 ↓ 6 – Cute Stay At Home Summer Outfits
Summer outfits are extremely adorable. They have vibrant colors and prints. They bring a different kind of energy in the world. Well, now summer is almost across the corner, and we don't see Coronavirus ending very soon. It's hard for everyone and painful enough to see. But this doesn't mean you can't wear cute outfits. You can't go outside and hang out, but you can surely doll up while staying at home.
Here's a charming summer outfit that you might like to try out. A white and blue floral printed crop top along with matching high waist trouser. You can wear it with white strappy sandals and enjoy yourself at home. For more ideas, head on over to our earlier post on Girls Summer Home Wear Collection.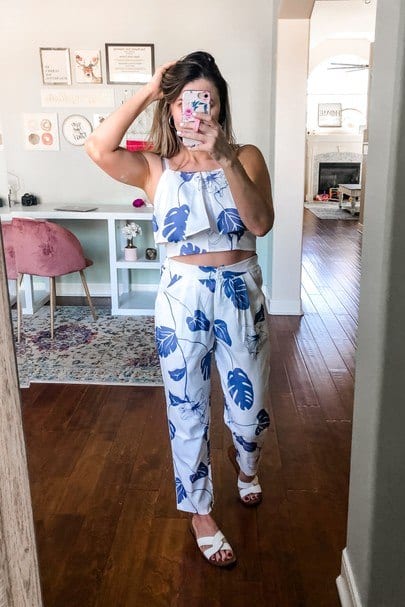 ↓ 5 – Spring And Fall Outfits
It's almost spring in the majority of the countries. If you are self quarantined at home during the Coronavirus in spring and still not dressing up in cute outfits, then you are missing out something really big. The word is curbed to their homes, but nature is prettier than ever before. The grass is greener now and the sky is clearer. But believe us, you are the flower, and you have to bloom. So, bloom in pretty maxi outfits and wear your denim jackets with them. Wear vibrant strappy sandals and hats with your cutesy maxis and accessories with studs and necklaces.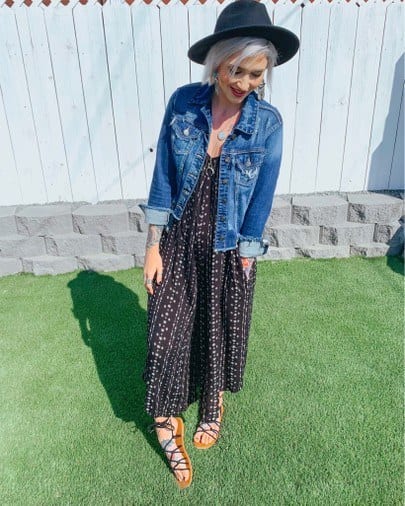 Autumn is a great time to savor nature. The cold breezy evening wind of fall is something we all adore. But if it's not possible for you this year, then take a deep breath and tell yourself it's alright. Take at as something positive and relax at your home in sweatshirt and sweat pants. Cute and comfy lounge wears are all that you need to keep yourself warm and comfortable in fall.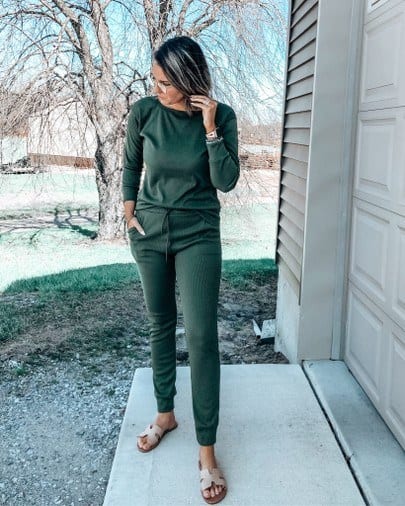 ↓ 4 – For Women Over 40
If you are over 40, that doesn't mean you don't have to stay well maintained and well-groomed. Take good care of yourself and don't compromise on your style. During the lockdown, wear charming and easy outfits like cotton pants with long sweaters and loafers. It's fabulous to dress up in the morning and sip coffee while reading a newspaper.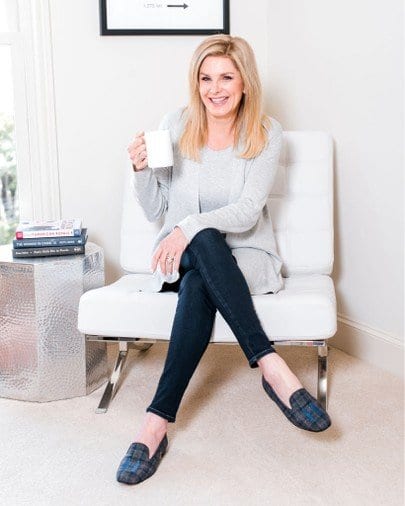 ↓ 3 – Self Quarantine Outfits For Teenagers 
Staying at home during Quarantine is hitting teenagers differently. They are so used to a social life that this lockdown is literally breaking them. If you are a teenager and want to divert your mind from the negativity, then make sure you dress well. Dolling up and playing around with different looks will make you a little happy.
↓ 2 – For Moms During Coronavirus
Mommies are the busiest during this lockdown. The entire family at home! It's almost a double work burden for this amazing creature. Dear mama, make sure not to neglect yourself! Wear super comfy attire like a tee-shirt, leggings, shrug, and ugg while you stay at home with your family during this pandemic. And if you're doing the laundry yourself, we highly recommend going through these 15 Tips On How To Wash Clothes To Prevent Coronavirus.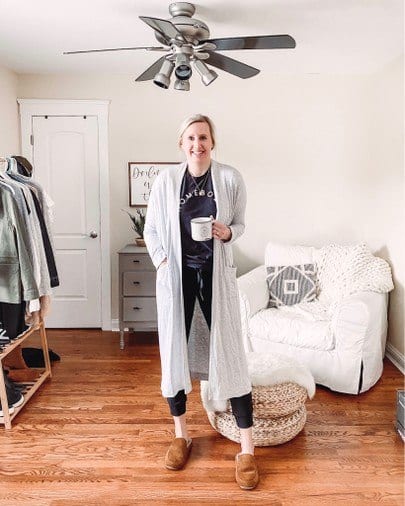 ↓ 1 – For Youngsters 
People in their twenties can try out tank tops with sweatpants and stay at home in style!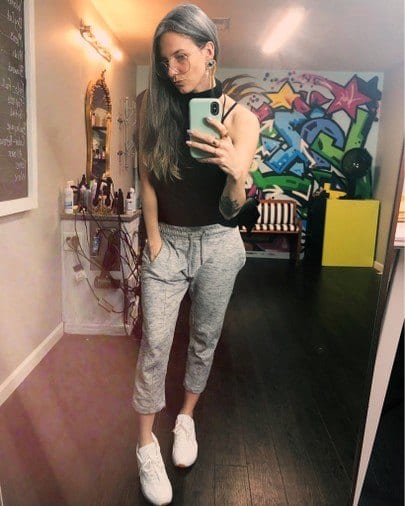 We hope this blogpost will give you a motivation to dress up every day, even in coronavirus lockdown. Moreover, take care of yourself and your closed ones. Stay safe,, you all!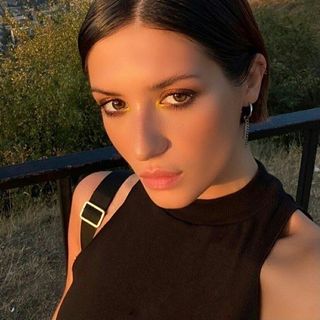 Avid reader and Fashionista. London Based freelance lifestyle editor