Cute Outfits for baby girls. There are few things cuter than a baby girl all dressed up and looking adorable. If you've been looking for inspiration on outfit ideas or just some clothing ideas to pull together then this is the post for you. Featuring outfits for baby girls from zero to twelve months old, there's something for every baby – and momma!
Happy outfitting!
Trendy Dresses For Baby Girls
Whether you're the proud momma of a newborn princess of a cute little toddler, in our collection today, you'll find the most adorable outfits for all occasions and every season!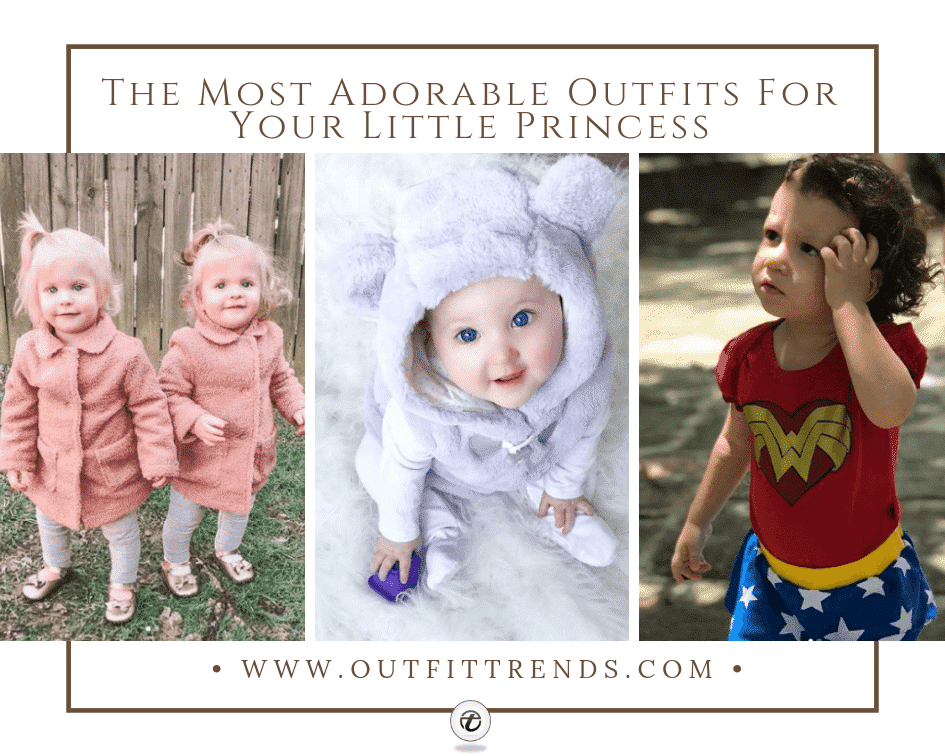 ↓ 29 – The Perfect Spring Outfit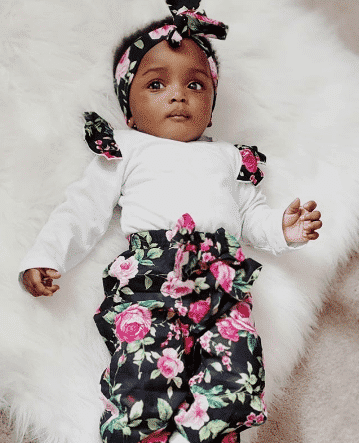 ↓ 28 – Winter Outfit for Baby Girl
What's cuter than a baby girl in head-to-toe pink?! This outfit is perfect for those snowy days where your little one wants to go out and play. Try a variety of pinks in your outfit-creating to avoid overwhelming your little tyke in color. This woolly knit hat is patterned gray and paired with a miniature puffer jacket and striped purple gloves. The bright fuchsia pants are the finishing touch. Round this outfit off with a pair of snow boots!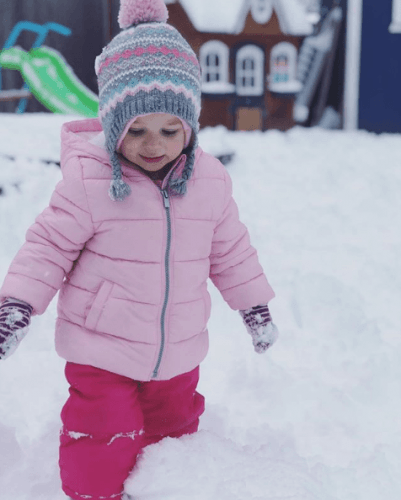 ↓ 27 – Baby Sister Outfit
Squishy baby cuteness! We can't get enough! Perfect for those first few weeks of newborn perfection, this little sleeper is perfect for keeping your baby snuggly and warm. Pair with a matching white bow headband. If you're looking for newborn outfits or gift ideas, do check out our earlier post on 27 Cutest Clothes For New Born Baby Girl.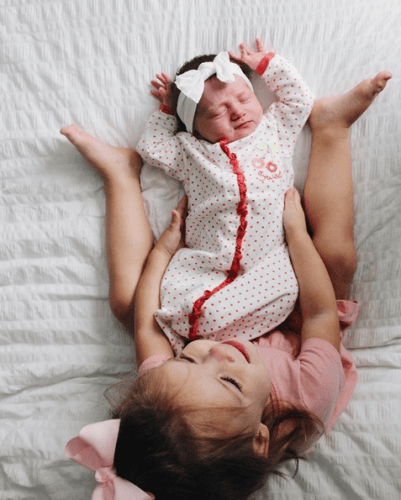 ↓ 26 – Independence Day Matching Little Girl Outfits
For the two little girls in your life, what can be more fun than dressing them up on a hot summer day in the colors of freedom?! These outfits are perfect regardless of age so why not give them a try? For the first outfit, simply opt for a dark blue dress (this sweet little patterned one has cap sleeves and hits just about the knees) and pair with sandals and a red bow headband. For the second outfit, go for a onesie or little tank, preferably red, and put over that this little light-wash denim over-all. Top with red bow headband and sandals, the color of your choice. So cute!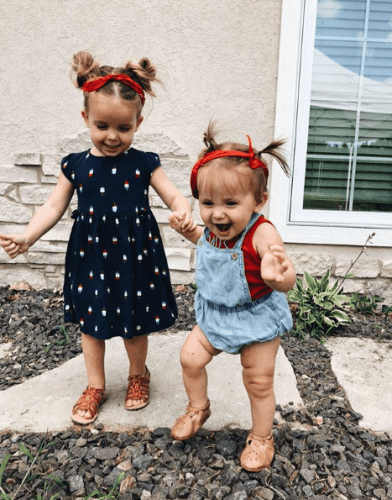 ↓ 25 – Baby Girl "Coming Home" Outfit
Few things in life are sweeter than that wonderful day that you get to bring your baby home. (Or introduce your baby to the family if you had your baby at home!) This one-piece outfit is so sweet. Just pick your choice of long-sleeved onesies! It's perfect for keeping your baby warm and the colors are bright and cheerful. You won't be able to stop snuggling that squishy little baby!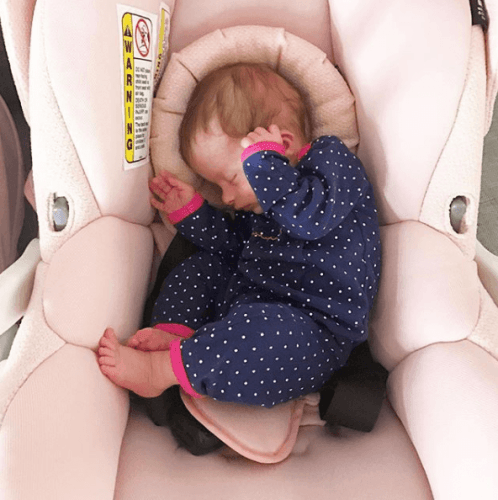 ↓ 24 – Twin Girls Matching Outfits
Double the cuteness, double the fun! How adorable are these outfits?! Pink fleece jackets are worn over gray leggings and gold shoes with darling little bows over the toes. This outfit is perfect for a chilly autumn day!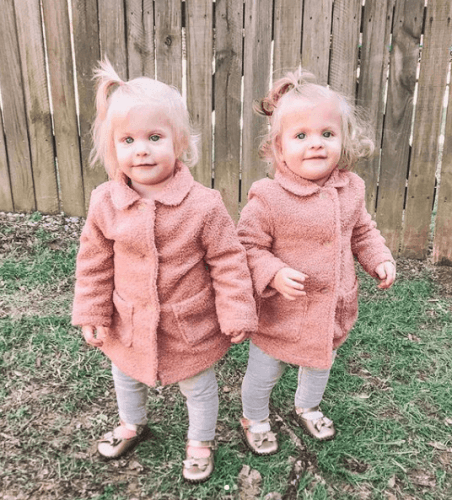 ↓ 23 – Six Month Old Baby's Outfit
Every phase of a baby's development is magical but something wonderful happens at the six-month mark: more of their personality shows, they laugh more, babble more. And they continue to be so much fun to dress up! This darling little floral outfit with bloomer bottoms is paired with a knit beanie cap.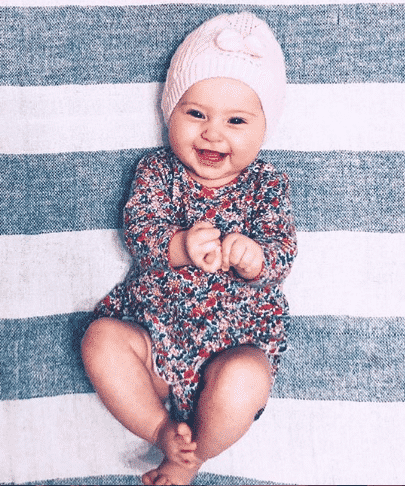 ↓ 22 – Ruffled Bloomer Outfit
This is the perfect outfit for your baby girl for a spring day out and about! A pink baby bloomer onesie with an eyelet pattern and ruffled cap sleeves is paired with an adorable headband featuring a pink rose. To keep her little legs warm, use gray tights and for shoes some knit booties. An adorable all-girls look for your baby girl at whatever age!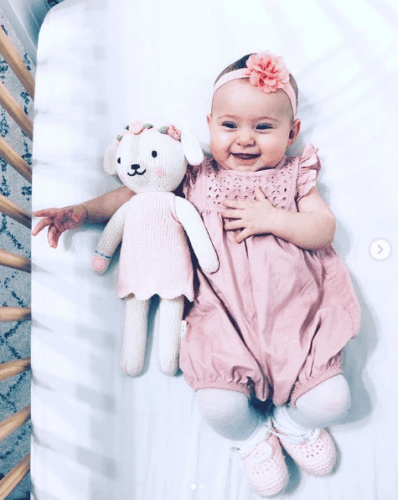 ↓ 21 – Seasonal Christmas Outfit
Perfect for warmer climates or an indoor Christmas party, this outfit will look so darling on your little girl! Opt for a red, seasonally patterned dress over white tights and pale brown moccasin booties. Add a matching red headband and voila! Remember to take pictures!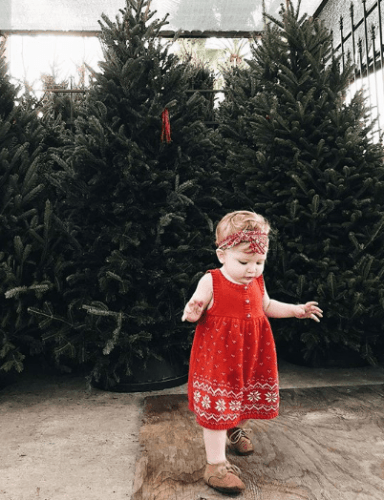 ↓ 20 – Vintage 3 Month Old Girl Outfit
Most of us have little outfits passed down from mothers and grandmothers – maybe even outfits we once wore ourselves! And it's a precious experience getting to see your own little one dressed up in those dear preserved outfits. This little dress has clearly been worn before and it's a little discolored with age but it makes it all even sweeter. Pair with a bow headband, socks, and white shoes. Here are 17 Cute 1st Birthday Outfits for Baby Girl All Seasons.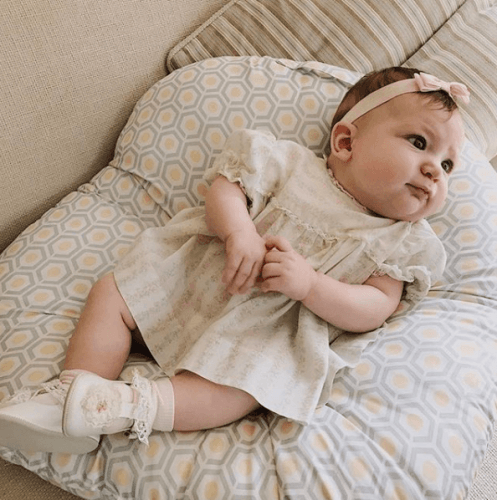 ↓ 19 – Tiny Baby Girl Outfit
For when you just need a quick, simple outfit – this is the perfect go-to! Opt for a little long-sleeved tee or onesie, and pair with a headband. Dark blue pants and soft pink booties finish off this adorable, squeezable baby girl look!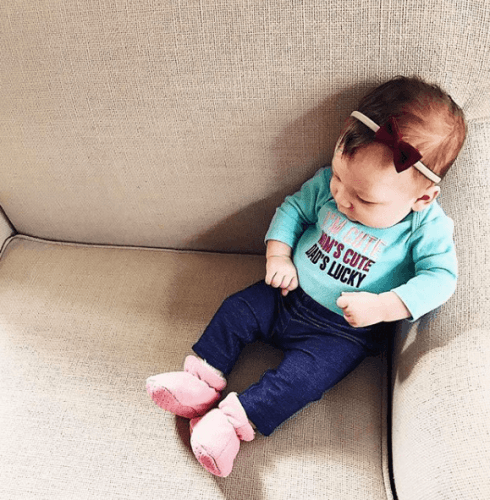 ↓ 18 – Pretty In Plaid
Keeping your baby warm in winter is an absolute must. Why not make the most of it?! This adorable matching outfit is soft, warm, and looks so darling. Stay away from harsh materials or colors. This soft-colored flannel one-piece comes with a matching hat. So perfect for snuggling!
↓ 17 – Must-Have Accessories
An outfit that works for baby girls and toddlers of all sizes, this adorable outfit is irresistibly cute! A white long sleeved tee is worn under a pink corduroy over-all dress along with white tights and gold clasped shoes. A soft white bow headband is the final touch. So sweet and girlish!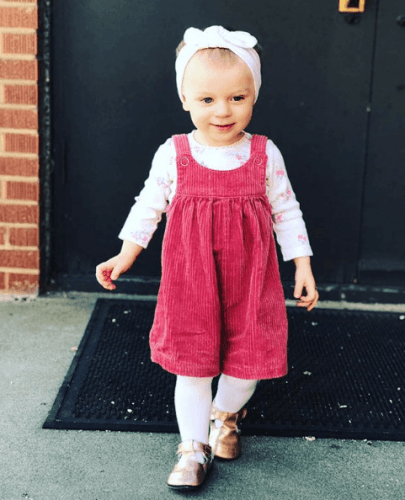 ↓ 16 – Eight Month Old Baby Outfit
As your baby becomes more mobile, you'll want something functional and easy to move about in for your little one. Look no further! This outfit is perfect for playtime and crawling practice and is so cute – even stylish! Mustard yellow leggings are worn under a blue floral top with cap sleeves. That's it! Socks and shoes are optional.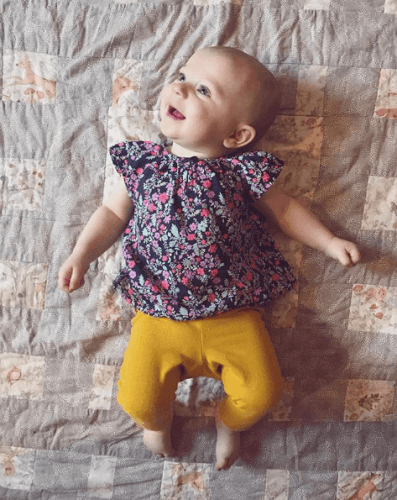 ↓ 15 – Newborn's Floral Clothes
A darling look for your darling little one, this infinitely soft flannel one-piece is so perfect for those first few weeks as you try and keep your baby warm and comfortable! White and covered with pink flowers and pale green leaves, this is the perfect girly outfit for your newborn baby!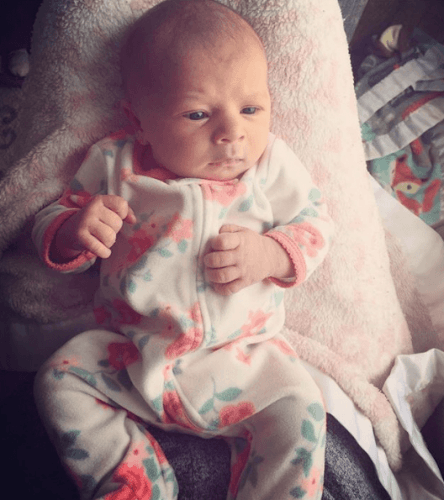 ↓ 14 – Warm Winter Blazer
Keeping that precious bundle of joy warm during the winter months is an absolute must! This matching outfit is perfect for any occasion where your baby is exposed to cold air. This sage green coat is matched with sleeper leggings (they even cover those little toes!) and a matching knit hat. A white collared long sleeve top is worn underneath. Perfect for a photo shoot as well!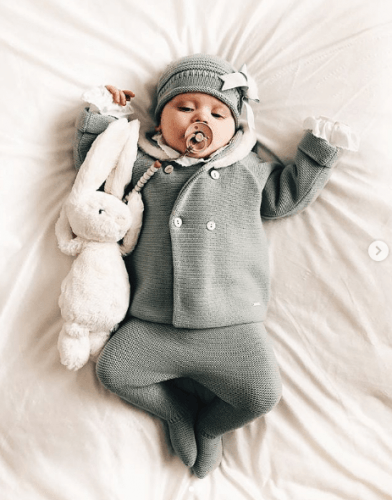 ↓ 13 – Cozy & Warm Onesie
Perfect for walking your baby through the park on a chilly fall day, this outfit is so easy to put together and so adorable, too! Put your baby in a white long-sleeved top and over it an over-all jumper. This one is a neutral tone, and paired with a thick woolly hat, perfectly folded over to reveal that cute baby's face!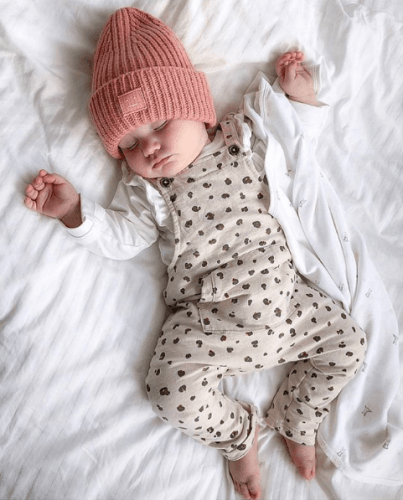 ↓ 12 – Cute Jacket for Cold Weather
Knit beanies are one of the cutest looks for your little one! This cobalt one features faux ears and is perfect for keeping your little girl's head nice and warm! A knit sweater and furry vest make the perfect ensemble for a cold winter day. Velvety gray pants and little pink booties provide the perfect finishing touch.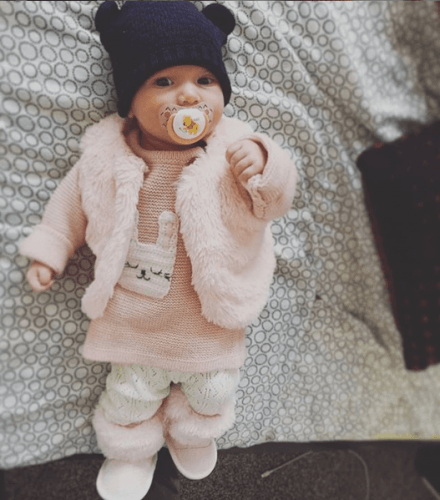 ↓ 11 – Cute & Girly
These knotted headbands are a growing trend these days and with good reason! They're the perfect finish to nearly every outfit and they're soft and comfy enough that they won't bother your little one's head! A floral top is worn under a gray dress top and with white tights. Soft calfskin shoes complete the look and make this a great ensemble for family portrait day!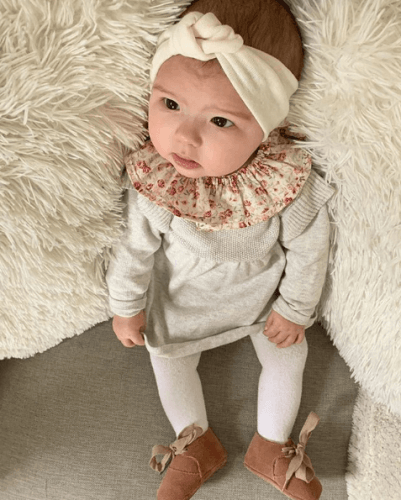 ↓ 10 – Turban for Baby Girl – Fall Outfit
For a chic and fashionable method of keeping your baby's head warm, try this beautiful satiny pink turban! Pair with a burnt orange long-sleeved onesie and plushy soft booties. This outfit is perfect for a warm autumn day or even a cooler spring day. Make sure to keep a blanket on hand for those little legs if your baby gets cold! Here are 100 Cutest Baby Girls in 2019 From Around The World.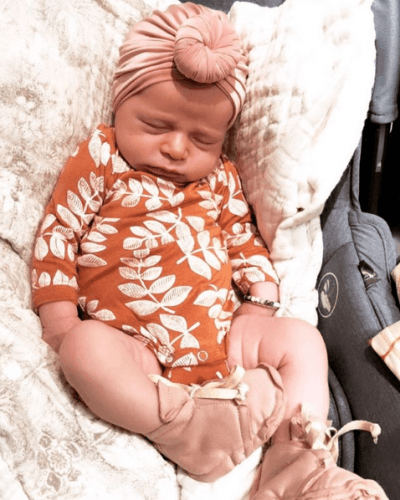 ↓ 9 – Debenhams Girl
This turquoise blue onesie with capped sleeves is such an adorable look for your little one! This ensemble also features a stylish turbaned look; this one knots on the side of the head and keeps those wispy little hairs off your baby's face – something she will surely appreciate! This is a great outfit for indoor play. Add some shorts and a pair of shoes for a walk in the park or a stroller ride!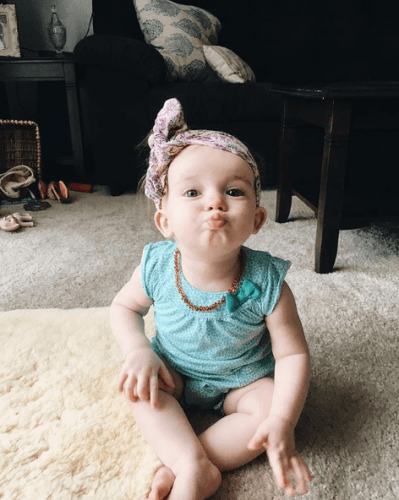 ↓ 8 – Hip And Happening Baby
A warm summer day means getting outside and playing! This outfit is light and cool and will keep your baby from overheating. A white top with a floral pattern around the collar is the perfect girly piece that pairs so well with these blue bloomer pants. Last but not least are these soft, comfortable brown shoes that will protect your little one's feet as she plays. The bonnet is optional but so sweet you just can't pass it up!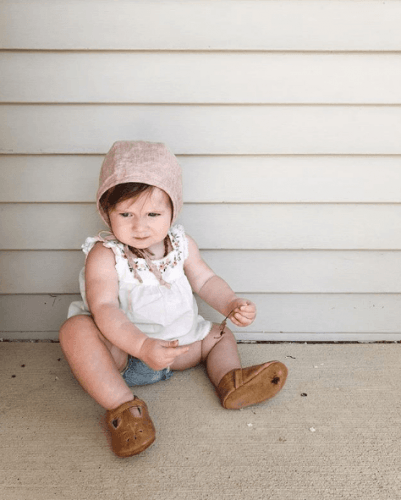 ↓ 7 – Baby's First Photoshoot Dress
How cute is this outfit?! (And baby!) This adorable look is perfect when you are doing your baby's monthly picture or even a family portrait. A white onesie with a ruffled collar is worn under a little wool jacket featuring buttons all down the side and a teeny pocket on the other. The blue bow headband is matched with these bloomer shorts. White tights and shoes are the finishing touches to this adorable ensemble.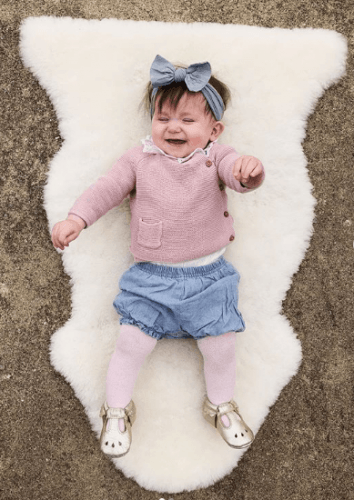 ↓ 6 – Six-Month Old Outfit With Pajamas
Ahh, don't you just want to squeeze those adorable cheeks?! There are few things cuter than a cheesin' baby with a giant checkered bow on her head. A long-sleeved onesie is worn under a pattered pair of leggings and matched with silvery shoes. Snap all the pictures, momma, you will want to remember how adorable your 6-month-old baby looked in this fabulous outfit!
↓ 5 – Designer Baby Clothes
Mamas everywhere, hold onto your handbags. This outfit is going to make you lose your mind over how cute it is! This ultra-soft knit bonnet frames your baby girl's face in the most endearing way. Paired with this long-sleeved, zipped up one-piece, this little floral number is irresistibly girlish and sweet. You will want to take endless pictures of this ensemble. Your baby could not look cuter.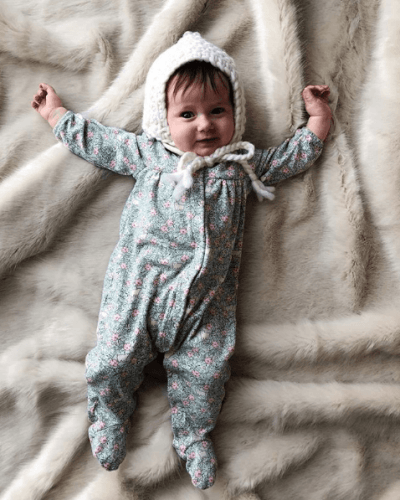 ↓ 4 – Adorable Outfit For The Munchkin
Oh. My. Goodness. Can this outfit get any cuter?! This gray long-sleeved onesie is worn under the softest little floral-printed pants and topped with a big ol' white bow headband. This is a great outfit for church, a day out at the park, or for visiting friends. You will love cuddling your baby in this soft, squishy ensemble.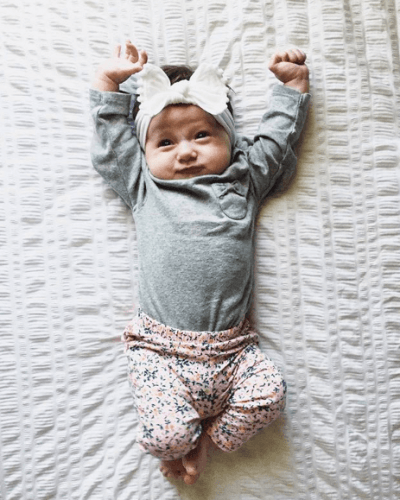 ↓ 3 – Wedding or Church Outfit
So you are going to a wedding and you have your baby girl in tow. What are you going to put her in?! Well, there's no need to worry. Here at Outfit Trends, we have you covered. This look is sweet and easy to put together. Your baby will be cool and comfortable and picture-perfect! A matching dress and baby bloomer shorts are pale pink and overlaid with a sprinkling of tiny flowers. Pair with white tights and an oversized blue bow headband. You won't even need to add shoes to these footie tights. (But if you want to, go for it!) Now all you have to do is be ready for the oohing and ahh-ing coming your way because your baby just might be stealing the show!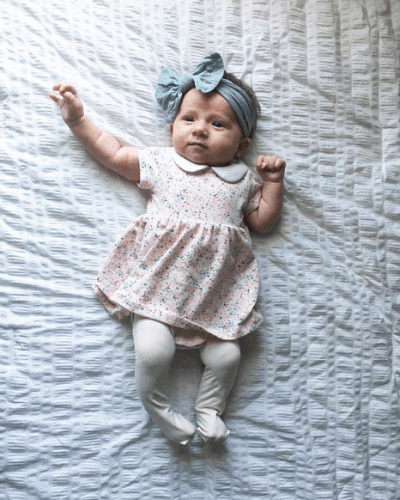 ↓ 2 – Bedtime Clothes
This little outfit needs no description. This pale pink satiny bodysuit is covered in darling sprigs of flowers and keeps those little legs free to kick while keeping them warm. A big white turban bow is stylish but keeps your baby's head from getting cold. This is the perfect newborn baby girl look and so wonderful for taking pictures for your family album!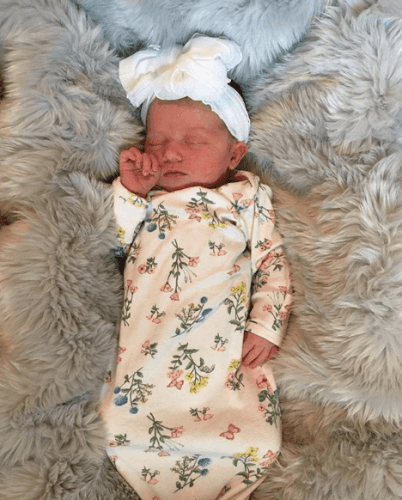 ↓ 1 – Toddler's Outfit For Outdoor Activities
For our last look, we have an outfit for your slightly bigger baby (because let's face it, that little girl is your baby as long as she lives!) perfect for a play-date or playground look. This boldly patterned top has cute cap sleeves and is worn over little white leggings, paired with some comfy white shoes. Your little girl will be able to run and play while still looking absolutely cute and well-dressed!