Most comfortable heels. Whenever I see a gorgeous pair of stilettos, I must fight the urge to buy them. Because no matter how gorgeous they look on that model or on that store's rack, I would never be able to walk without limping in them.
And even if by some miracle I do manage to pull them off for a day, it will be followed by days of excruciating pain in my heels and lower legs. So what's the solution? Not wearing heels and dedicating my life to non-heeled booties and flat pumps? Of course not!
A girl needs her heels for so many reasons; I mean, even though I can't wear sky-high stilettos, I can not imagine wearing an evening dress with flat shoes because it just doesn't look as good, and to be honest, at times, it simply looks ridiculous. We need comfortable heels that don't leave blisters on your feet.
Best Pain-less High Heels
With the huge range of heels in the market these days, it's not that difficult to find ones that will make you look great while ensuring that you stay steady on your feet and walk confidently. After much research and experimentation, I've created this list of top 10 heels that all girls like me need in their wardrobes.
The best part is that most of these heels are incredibly budget-friendly, they have thousands of positive customer reviews, and you can shop online for them! So starting with a summary of some tried and tested sho types that I recommend: (all of these shoes will be discussed in more detail below, along with the best brands to buy them from)
Mules with block heels
Strappy sandals
Espadrille wedge heels
Booties with heels
Platform heels
Pump heels
Cone heels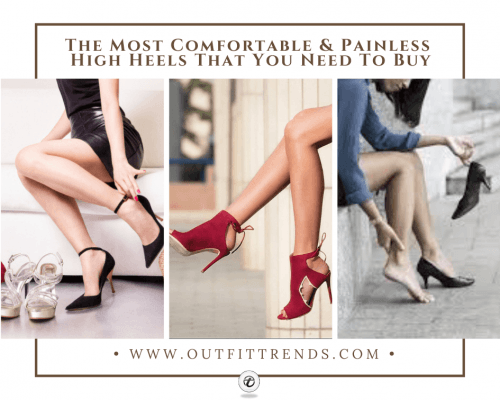 ↓ 7 – Classic Nude Mules with Block Heel
Mules are shoes that come with an open back and a closed or semi-closed front. This means they cover most of your feet, except the back, ankles, and toes (if you opt for peep-toe mules). Between the 16th and 19th centuries, mules were considered nothing more than bedroom slippers but welcomed in the 21st century, where they've become one of the most classy and trendy types of shoes.
One investment you wouldn't regret this year and in many years would be buying nude mule heels. I recommend the classic block heel mules in any nude color. Since the mules cover most of your feet, they ensure you're well-supported, and the block heel makes walking so much easier. Another great thing about mules is that even the shortest heels will make you appear much longer, especially if you pair them with vertically striped outfits.
These shoes will go with almost any outfit, and you can easily rock them every single day. Below are five different looks of fashion and lifestyle blogger Christine Andrews as she styles them with every outfit, including jeans, shorts, and a sweet little dress.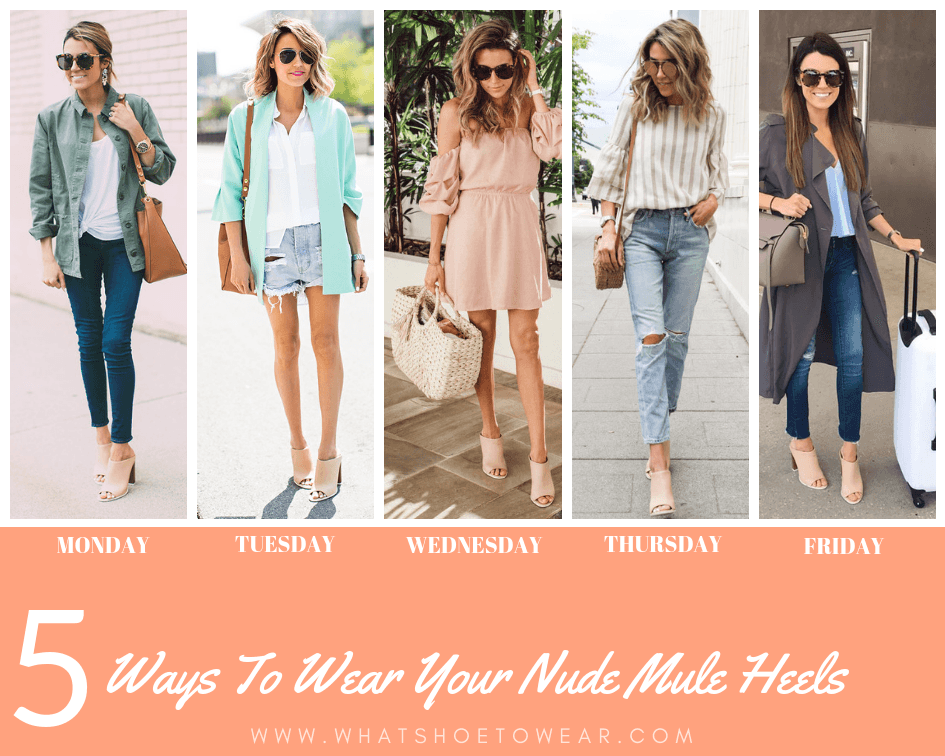 The heels you see on Andrews are Vince Allison Mules which are currently out of stock in most stores, but you can still wishlist yourself or check the few sizes available on eBay. You can also find three similar but great alternatives below: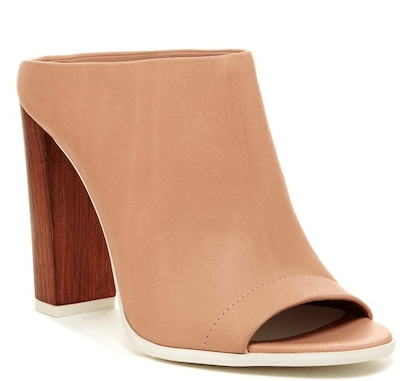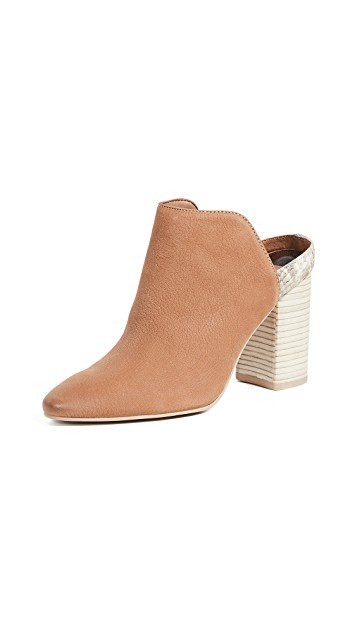 Dolce Vita Renly Block Heel Mules  $150.00 $105.00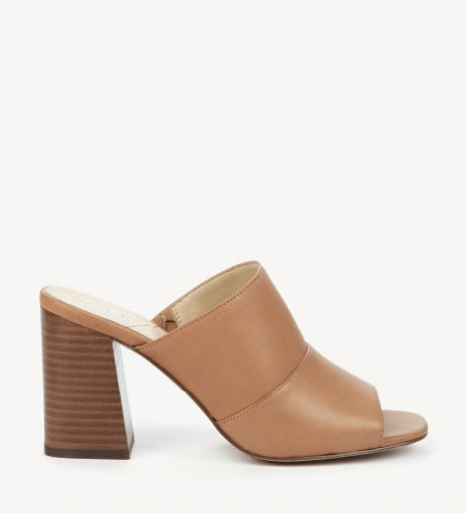 JOANNAH Flared Heel Mule $89.95 $35.98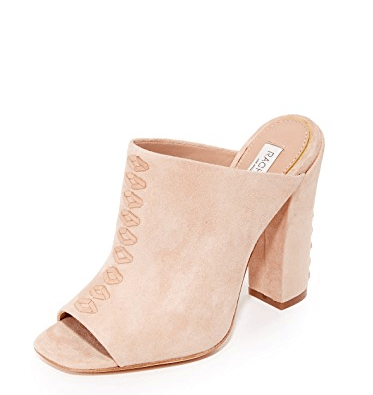 Rachel Zoe Salana Mules  $328.00
↓ 6 – Strappy Sandals
Straps always add style to your look while keeping your feet together so you can dance all night. While slim heels are hard to wear, straps make things much easier, so you're comfortable walking in them or standing for a long time. And they give you a chance to show off your perfect pedicure!
Depending on how much support you need or what style you prefer, you can choose anything from simple ankle strap sandals to lace-up straps. A huge variety of strappy sandals are available these days, and I've listed three of my favorite ones below. And remember that these shoes are the best option to wear with dresses, for special occasions, or just a night out with your loved ones, as proven by the incredible plus size blogger Tanesha Awasthi.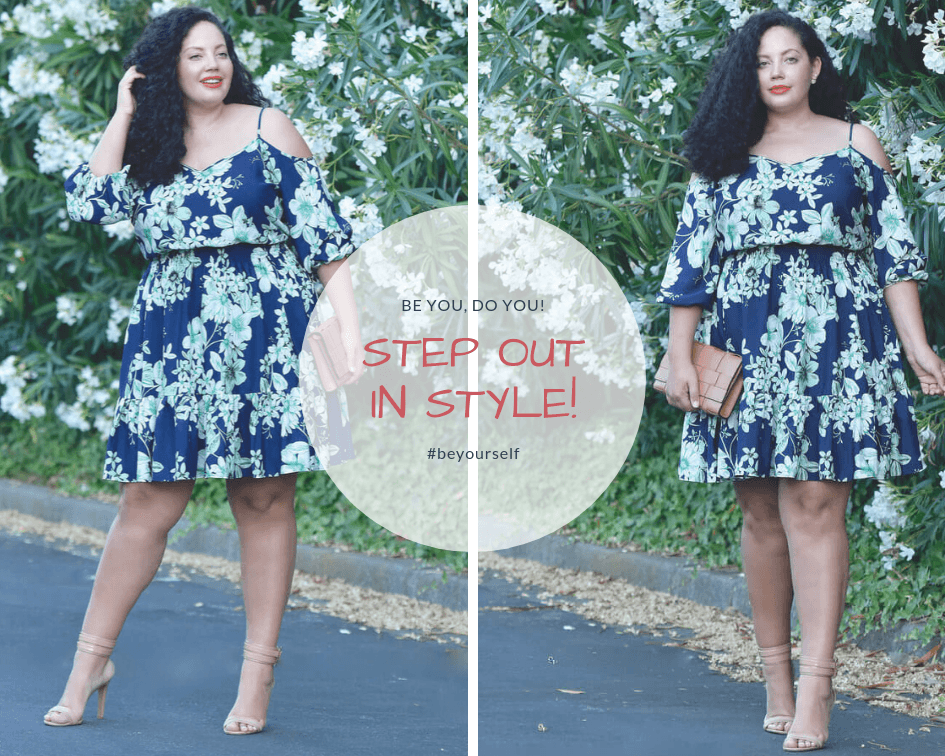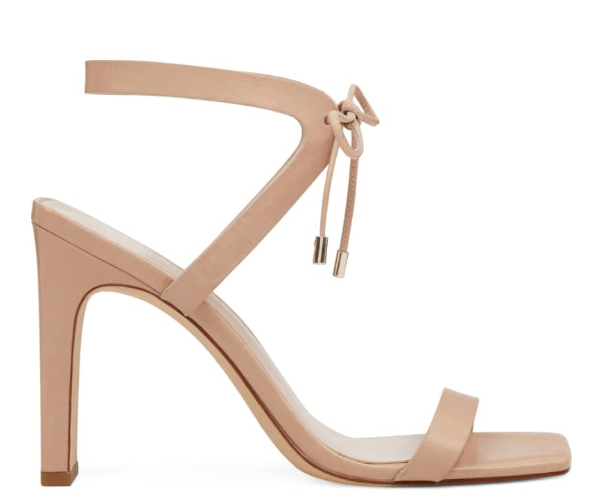 Longitano Squared Toe Sandal NINE WEST $89.95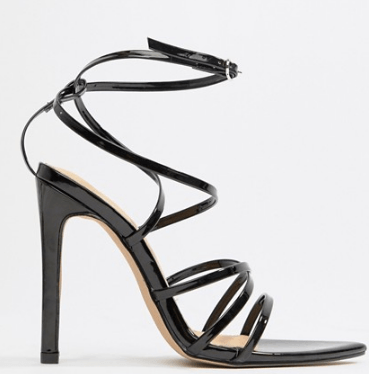 Public Desire Sultry black patent strappy sandals $42.00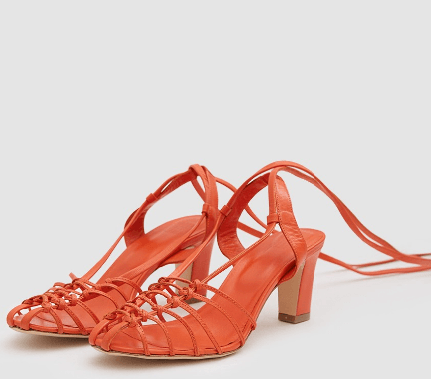 Maryam Nassir Zadeh Maribel Sandal in Flame Calf $522 $364.99
↓ 5 – Espadrille Wedge Heels
If you walk a lot at work or are looking for heels to travel in, nothing beats the comfort of wedge heels. But instead of the typical old heels, you need to opt for the more updated, classy, trending espadrille wedges this year.
Blair Eadie of the Atlantic Pacific blog recommends these gorgeous espadrilles from Castaner that she wore for a trip. I love how she paired the shoes with a matching midi dress. You won't find a more comfortable traveling outfit and shoe combination than this one.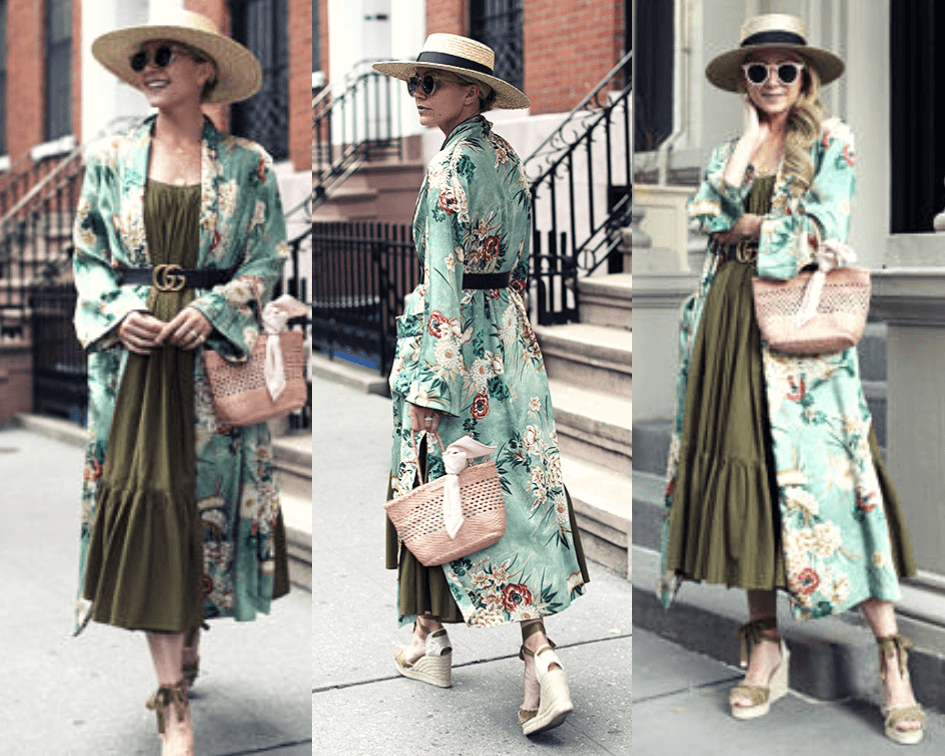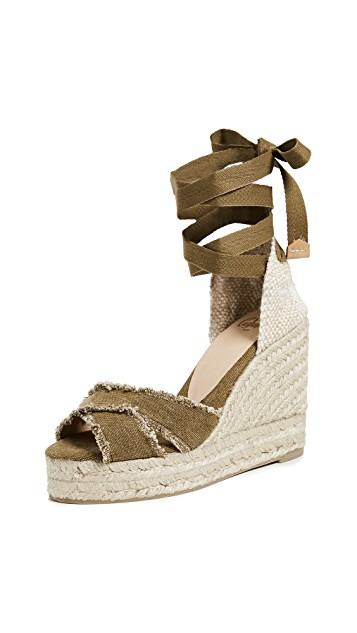 Castaner Bluma Crisscross Wedges $150.00 $75.00 (Color: Verde Militar)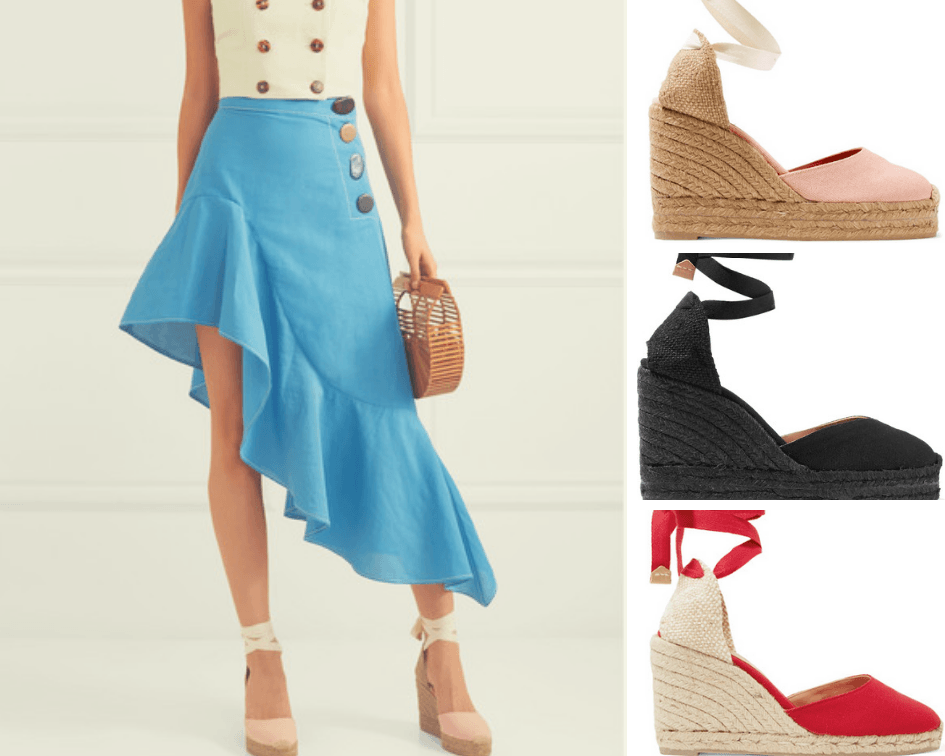 CASTAÑER Carina canvas wedge espadrilles $150 (Available in 5 colors)
↓ 4 – Booties
Every girl needs at least one pair of booties with heels high enough to wear for work or formal occasions yet comfortable enough to help you last all day. For an effortlessly casual look, you should pair them with jeans. They also make awesome transitional shoes, making them the best option for the Fall season.
My most recommended booties for this year are the Nix Booties by Something Navy. This brand is the brain child of the extremely creative and talented blogger Arielle Charnas. The shoes are pretty much basic because of their minimalist look, but at the same time, they're also very feminine, which makes it easy to incorporate them into your OOTD. They come in many different designs and sweet colors, so do check them out, and I'm sure you'll stumble upon something you'll want to buy.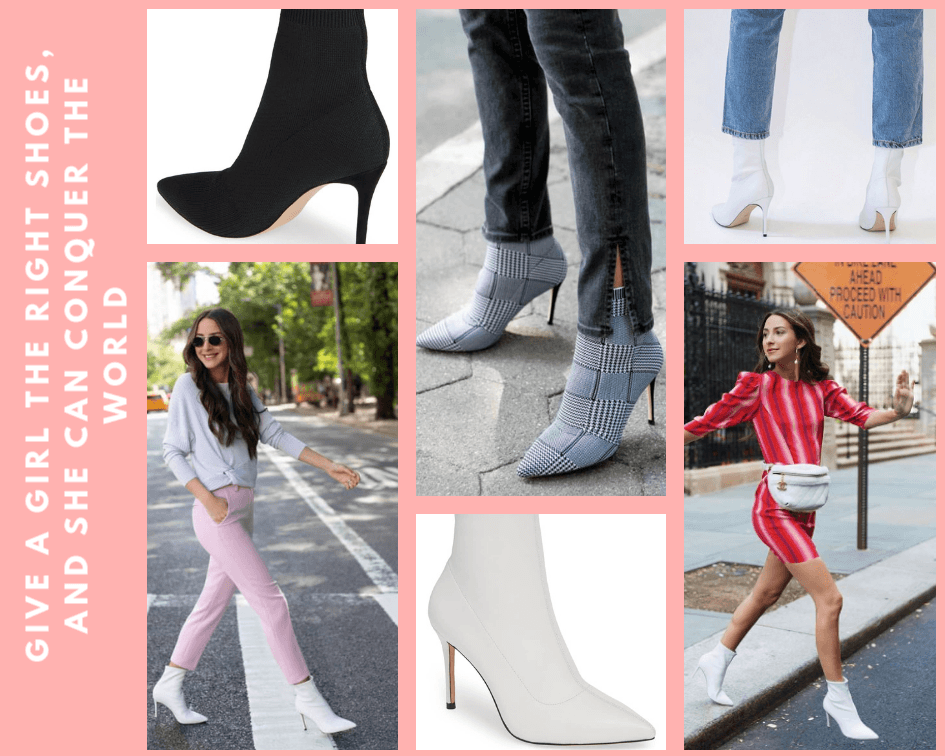 Nix Bootie SOMETHING NAVY $129.95
↓ 3 – Flatform/Platform Heels
Suppose you've never worn heels before; the easiest way to get used to them is by wearing platform or flatform heels. The difference is that platforms usually have a raised heel and a thicker sole. It can be said that flatforms are the cross between flat shoes and platform heels. Both can help you get used to what it feels like to add some height to your shoes and once you feel that you're used to them, you can move to the more adventurous heels. These shoes are also very practical and ideal choice for casual wear. Last but not least, they give off those dreamy retro vibes we all desire now and then!
The shoes seen above are by Stella Mccartney, and they give you an extremely comfortable experience, along with the height. They are, of course, only suited for casual wear, but despite being launched in 2014, they've continued to be the 'it-shoe' until now. Different styles are available, and the price ranges from $600 to $900, but if you keep an eye out, you can get a really good deal on them as they often go on sale for up to 70%. But considering the level of comfort and quality these shoes offer, they are worth purchasing despite the high price point.
Because the shoes are heavier in weight, you can't wear them without socks, and to ensure that they stay in good shape for a long time, remember to clean them up with a damp cloth or a soft toothbrush now and then. Below you'll find some style inspiration on styling these shoes and other more budget-friendly options.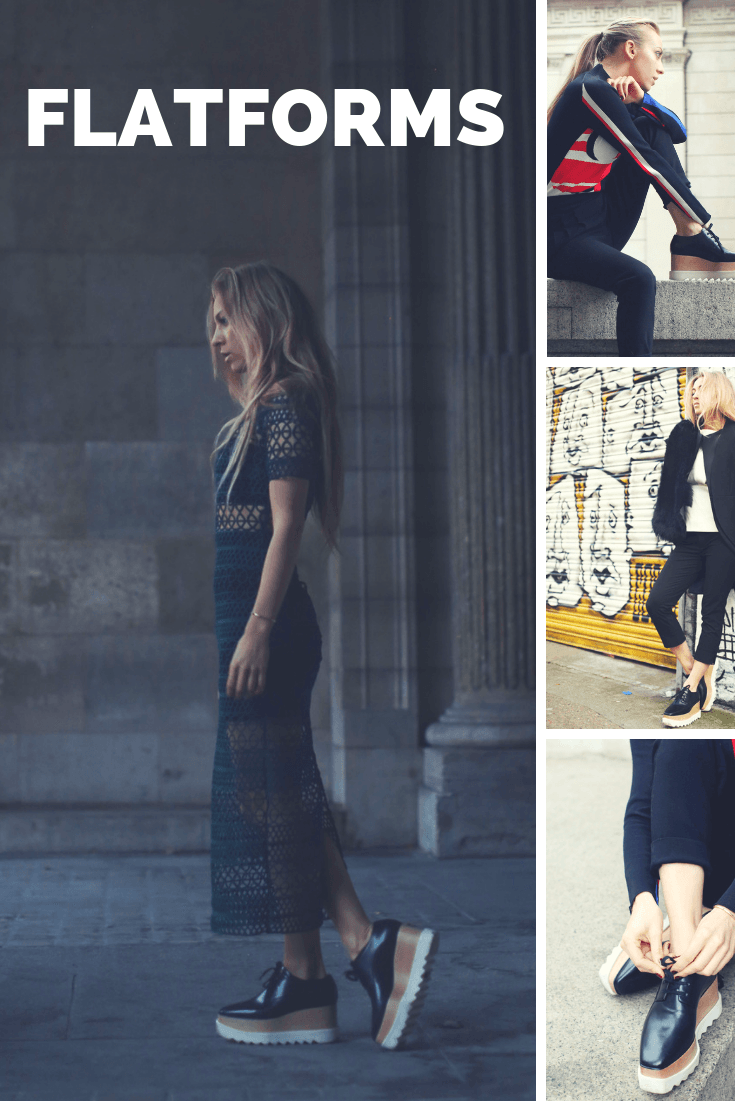 Stella McCartney Black Elyse Shoes $ 835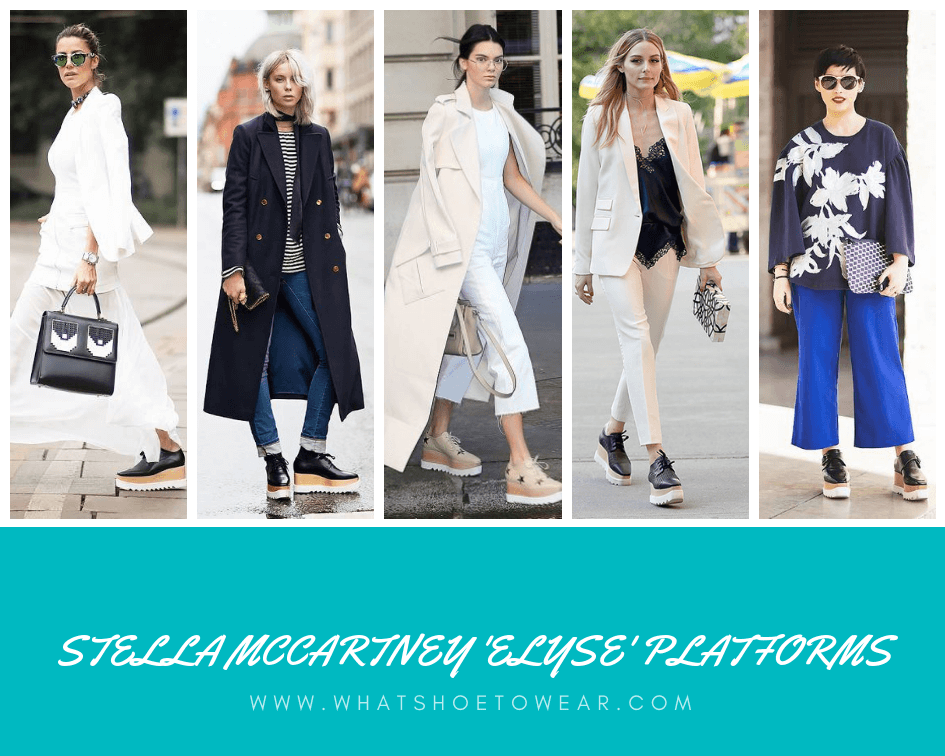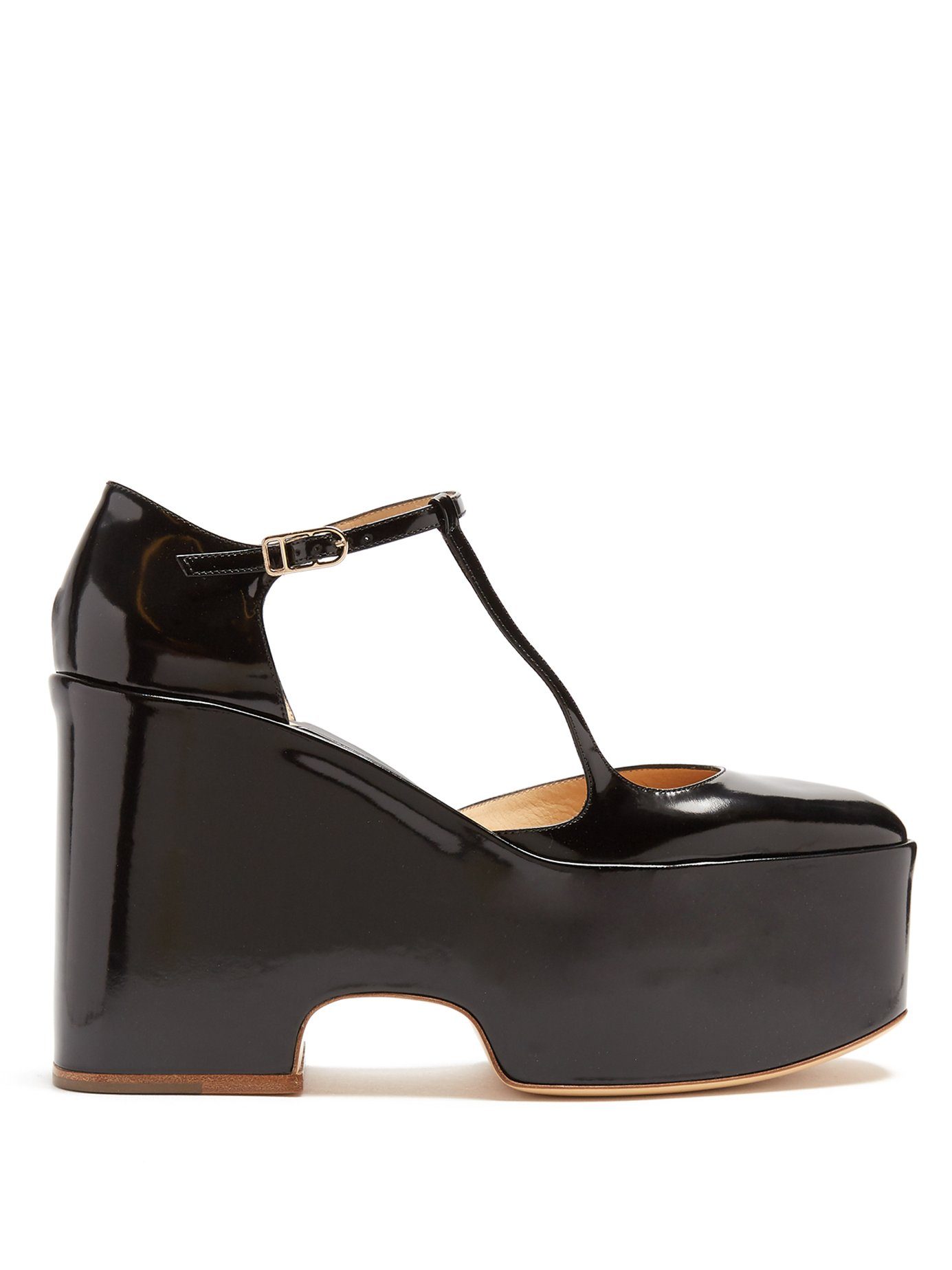 GABRIELA HEARST  Cady leather Mary-Jane flatform shoes $795 $238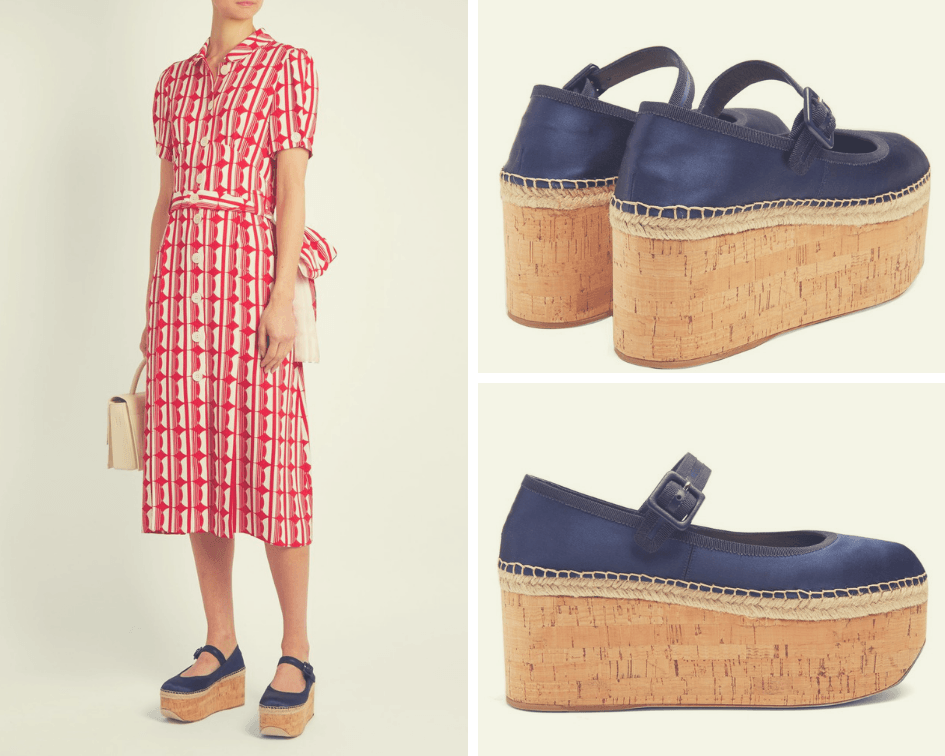 MIU MIU Mary-Jane satin flatform pumps $650 $195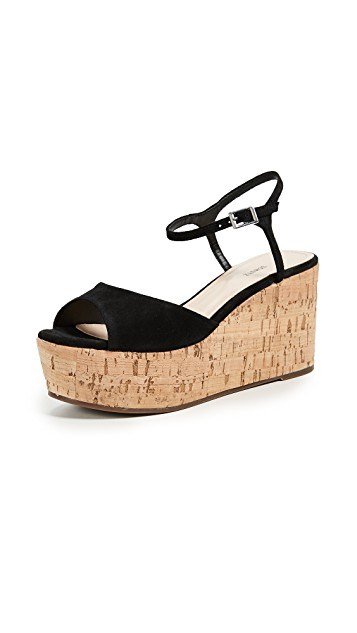 Schutz Heloise Flatforms  $180.00 $54.00
↓ 2 – Clarks Pump Heels
If you're looking for heels that you can wear to work and continue to wear for post-work plans, Clarks is your best bet. There are many other comfortable heel brands, but Clarks has continued to stand out because of its reliability. Often, with brands that provide medicated or high-tech soles, you're forced to compromise style,, but that's not the case with Clarks. If you browse their store, you'll find a huge range of shoes, from casual to classy formal.
Their heels truly will give you that 'walking on the clouds' kind-of feeling, and this is one brand I can vouch for as I've personally worn many of their shoes. I recently wore their rose-gold, leather pump heels to attend a wedding function, and I must say that these shoes did not disappoint as I loved wearing heels for once. These shoes come with a full leather lining inside, which means that your feet stay protected by the padding, and the additional Cushion Plus technology makes these shoes light, breathable, and easy to wear.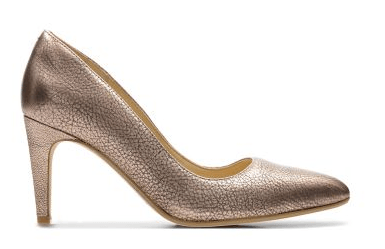 Clarks Laina Rae Women's Shoes Rose Gold Leather €99.95
In their USA store, these shoes are also available in black and tan colors.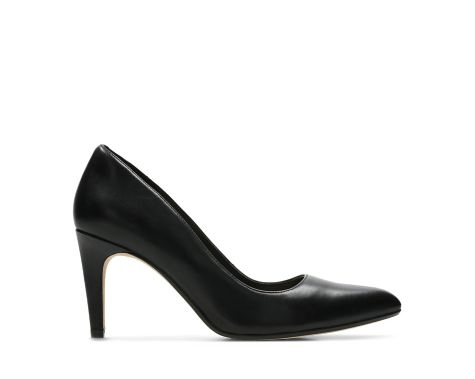 Clarks Laina Rae Black Leather $110.00
↓ 1 – Cone Heels
Unlike stilettos, cone heels provide wider support to the base of your feet, making walking in them much easier. But comfort is not the only reason you need to buy them, as these are currently the most popular type of heels amongst fashion companies, celebrities, and bloggers. The shoes are versatile, meaning you can wear them to school, work, night outs, festivals, wedding parties, and whatnot. Their bizarre shape also makes them stand out, meaning they are the statement-making shoes you can wear for all occasions. Moreover, these heels come in almost every style of shoe, including mules, sandals, and booties.
I'll be sharing two of my favorite cone shoes here today. The first ones are the Schutz Lys heels which are great for formal outfits. They were worn in silver-golden color with a mini dress at a recent red carpet event by the gorgeous young actresses Storm Reid. At the same event, we also saw Riverdale's Veronica Camilla Mendes wearing the same shoes in black color with a long maxi dress.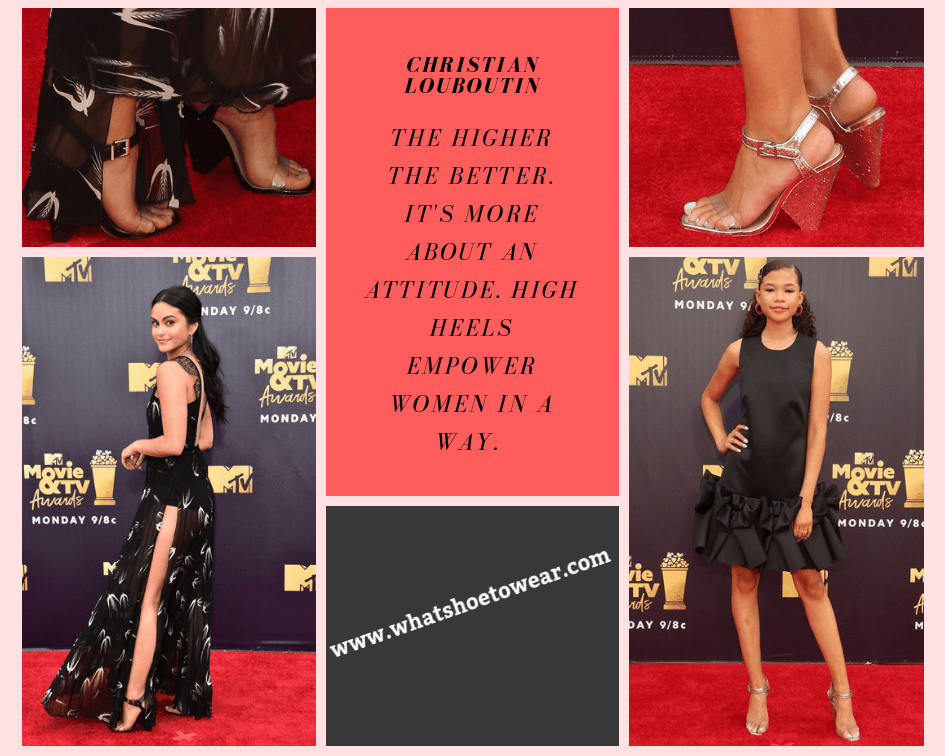 SCHUTZ LYS Cone Heels – $190.00  $76.00
And since these are statement-making shoes, the next shoes take things to a new level by introducing pearl detailing. These Korean designer Yuul Yie's pearl booties are available in two beautiful colors, and their quirkiness makes them a must-have for this Fall season.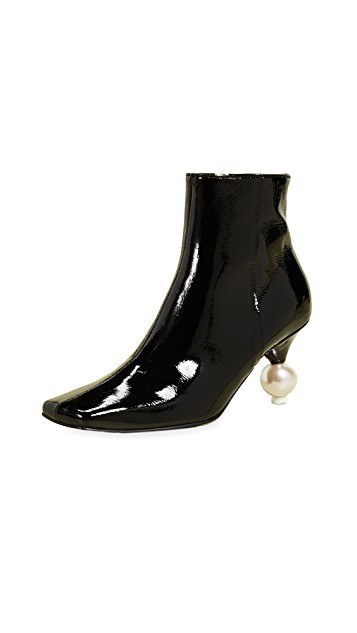 Yuul Yie Short Pearl Booties  $470.00 Color: Black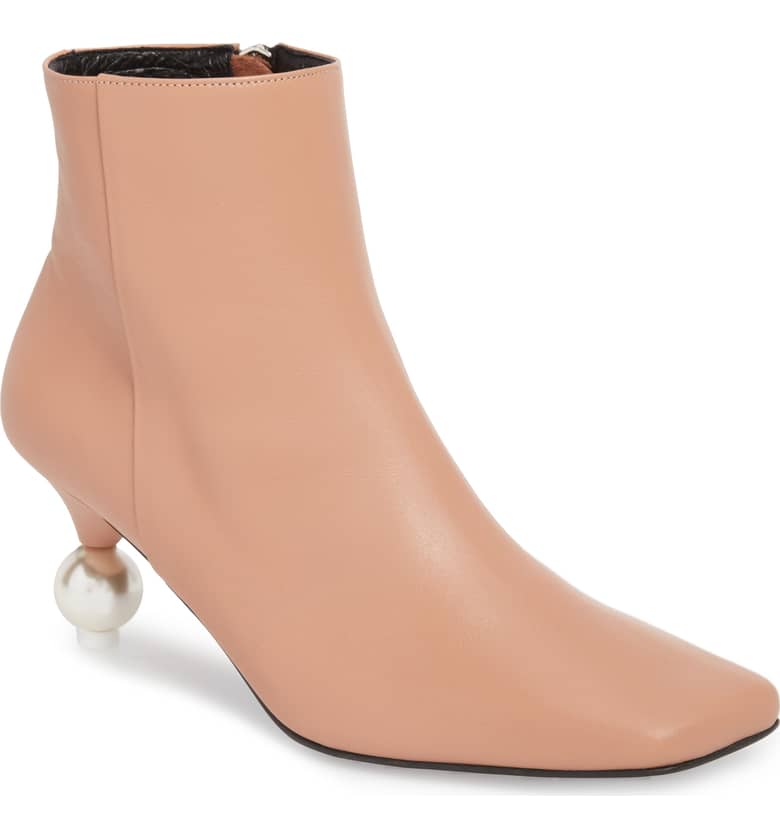 Statement Heel Bootie YUUL YIE Price$470.00 Color: Ash Rose