Rolling up your sleeves may seem like a simple task, but there's an art that can instantly elevate your style and add a personal touch to your outfit – especially when dressing up semi-formally.
In this guide, we'll show you how to properly roll up shirt sleeves and go from a regular look to a chic and polished appearance.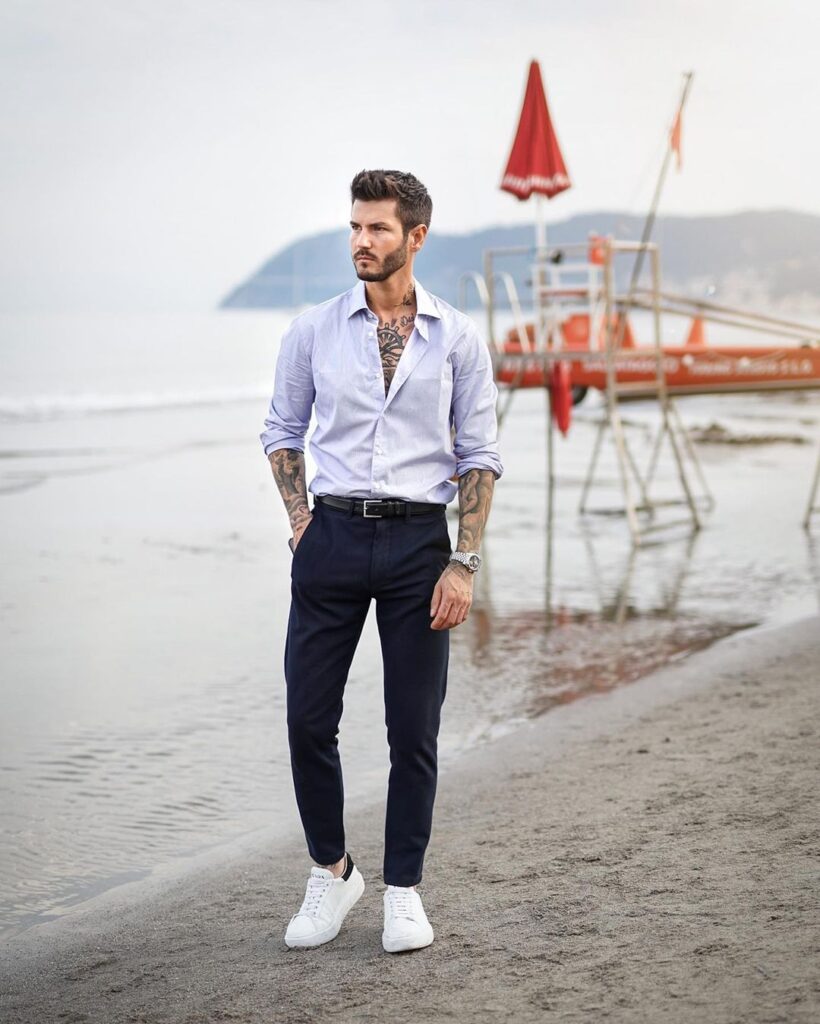 Step 1: Button It Up
First, make sure both buttons on your shirt's cuff are fastened. This will help create a neat base for the rolling process.

Step 2: The First Fold
Take the bottom of your sleeve and fold it up to your elbow. This initial fold will set the foundation for the perfect sleeve roll.

Step 3: The Second Fold
Now, fold the sleeve one more time, this time all the way up to the top.
By doing this, you'll achieve a clean and structured roll that won't come undone throughout the day.

Step 4: Find Your Style
Sleeve rolling is an art, and there's no one-size-fits-all approach.
Feel free to experiment with the width of the fold and the number of times you roll it up.
Some people prefer a tighter roll, while others prefer a looser, more relaxed look. Play around with it until you find the style that suits you best.

Step 5: The Stylish Finale
Once you've rolled up your sleeves to your desired height, you might want to leave some of the cuff showing.
This little detail can add a touch of flair and sophistication to your overall appearance.
Remember, it's all about personal expression and finding what feels right for you.

Step 6: Tucking in the Extra Fabric
If you find excess fabric sticking out after rolling up your sleeves, don't worry.
Simply tuck it back under the rolled part of the sleeve to create a clean and streamlined look.
This small adjustment will make your sleeve rolling seem effortlessly stylish.

Summing Up
So there you have it – the secrets to mastering the art of sleeve rolling.
See how you can transform a basic outfit into a fashion statement with just a few simple steps? Now that you know this, here are some ways to style your basic white shirts.
Whether dressing up for a special occasion or going for a casual look, this technique adds charm and elegance to any ensemble.
Next time you're getting ready, don't forget to give this sleeve rolling method a try.
Embrace your creativity, experiment with different styles, and let your personality shine through your perfectly rolled sleeves.
Now, you're ready to step out confidently and show off your newfound style expertise to the world.