Rihanna's Style Evolution
Riri is undoubtedly one of the current queens of street style. When her first hit Pon De Replay came out back in 2005 she was catapulted to instant and blinding fame, Fifteen years on, Rihanna has stayed the course not only as a musician and a mogul but also as a fashion inspiration for millions of people across the world. From women's Adidas sneakers to her low-slung pregnancy announcement jeans to crystal-encrusted Met Gala gowns, Riri is no slouch in the wardrobe department. Her career and style choices have followed many twists and turns but she's always remained on the right side of the knife-edge of fashion. Let's take a look at how her style has evolved over the years.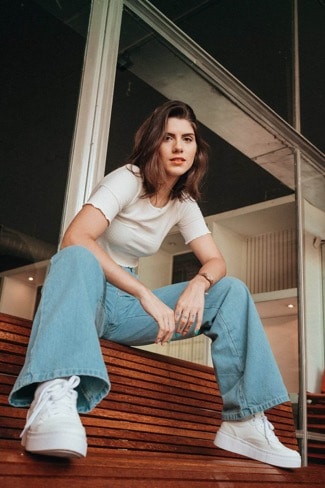 Image by Wallace Felipe via Pexels
2005
Baby Riri was a jeans and sneakers kinda girl, but even back then her glamorous edge could make any jeans and sneakers combo the hottest new outfit that everyone would want to own. Gold was her go-to in terms of jewelry and has mostly remained so to this day. Stacked gold bracelets and belly chains under her tie-dye halters gave what would usually be a casual look an edge of glittering glam that Rihanna is so famous for. Big hoops and wavy hair were on-trend, of course, and a little bit of underwear peeking over the waistband of her low-slung jeans was a must to add a little "come hither" to her looks while still remaining young and fresh looking.
2006/2007
Rihanna's dive into couture didn't take long. Her most remarkable 2006 moment was her silver Zac Posen dress with a gorgeous red lip, worn to the third annual Fashion Rocks concert hosted by Conde Nast. Rihanna has always known how to dress for any occasion, and though she had already begun to appreciate couture and a more mature look, she still kept things young and flirty with babydoll dresses and heels at many awards ceremonies.
2008
Rihanna's signature pixie cut made its appearance in 2008 and her love of metallics and a red lip continued into that year. However much Rihanna has matured, she's never lost her playful air, and while 2008 was a year full of stunning gowns she still went for unusual silhouettes and fun colors to ensure that nothing ever looked too "grown-up" or boring. She went back to Zac Posen that same year for her off-white asymmetrical American Music Awards dress that had many fashionistas drooling. Pairing the look with leather gloves added that Rihanna edge we know so well.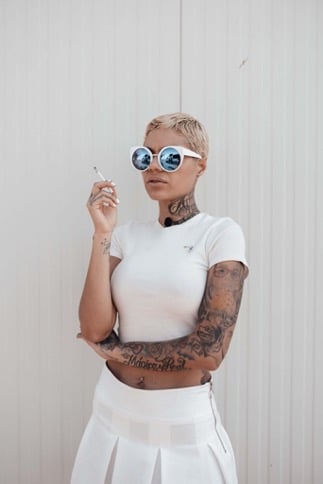 Image by Furkanfdemir via Pexels
2009/ 2010
Growing up like a fashionista means playing with new aspects. Rihanna's look continued to grow bolder in 2009, beginning with her Met Gala tux and then with her sculptural Elie Saab gown worn to the 2010 Grammys. In late 2010, the era of the red-haired Rihanna began, and it marked an experimental stage in her career and in her fashion sense. Her bright color-blocking choices contrasted well with a muted lip and her vibrant red hair.
2011/2012/2013
Here began the era of Rihanna's love of all things sheer. Her Jean Paul Gaultier gown set the Grammys fashion crowd on fire and was closely followed up by a sheer lace Stella McCartney number, which showed yet another growth in maturity and a further dip of the toe into the world of couture. 2012 said goodbye to her auburn tresses and welcomed in an ever-changing range of hairstyles along with showing a lot more skin in Gaultier and Armani-all black, of course!
2014/2015
Instead of relying on couture for all her looks, Rihanna once again started to play with more casual colors and textures at less formal events. 2014 was also the year of our favorite Rianna look in history: the completely see-through, Swarovski crystal-encrusted Adam Selman dress that she wore to the CFDA Fashion Awards. The look was paired with a crystal headscarf, crystal gloves, and fur stole, and boy, oh boy, did it polarize fashionistas around the world. 2015 saw the return of the playful Riri when she donned a bright pink, tiered taffeta Giambattista Valli gown for the Grammys.
2016/2017
2016 was the year Rihanna's love of street style started to re-emerge. These were years of gorgeous gowns tied at the waist with grommet belts and two pieces in bright, hard colors that reflected where she was going with her music. By this time, she already had a few visible tattoos that added a hard edge to her looks. Rihanna stunned in all black at the 2017 Paris Fashion week and then switched things up entirely with a dress made of fabric flowers for the Met Gala, proving that you never know what to expect from her. Her enormously oversized suit for the Parsons Benefit, avant-garde at the time, has gone on to become a huge trend in 2021 and 2022.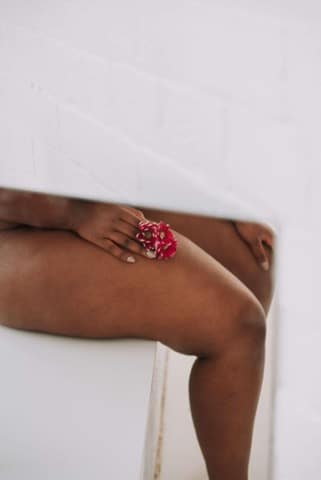 Image by Anete Lusina via Pexels
2019/2020
Hey, legs! Rihanna has never been afraid of showing off her assets, and these years were no different. Her love of the form-fitting and sculptural persisted into 2019 with Givenchy and Alex Perry, and she never failed to bring the drama.
2021/2022
Here, we start to see a return of her love for denim and her mainstay in the formal world, satin. Pointed toes on all her heels, low slung pants of all varieties teamed with long coats and gorgeous hairstyles. We love how Rihanna's current style has a 90s throwback aspect to it.
Wrap Up
Rihanna is, always has been,