Fashion brands combating coronavirus: We are in tough times but we are in this together- certainly, this seems like a motto of all the lovely fashion brands that help us stay stylish throughout the year. Coronavirus Pandemic is real but so is the resilience of the world to fight against it.
From small ventures to massive businesses, everyone is trying to combat Coronavirus, whether we will win our battle against this epidemic or not, we surely will learn the importance of fighting together against it, for our survival.
How Clothing Brands Are Helping Out During Covid-19 Crisis?
We've already talked about Amazing Apparel Sales During Coronavirus Quarantine, let's talk today about how the different brands are playing a responsible role in these uncertain times. In order to show you that some of the brands you follow have lovely people who genuinely care, we have compiled a list of 25 top brands that are helping in combating the war against Coronavirus. Read it and make notes, so after we are through this war, you can go and buy from them as a thanking gesture. Happy reading on.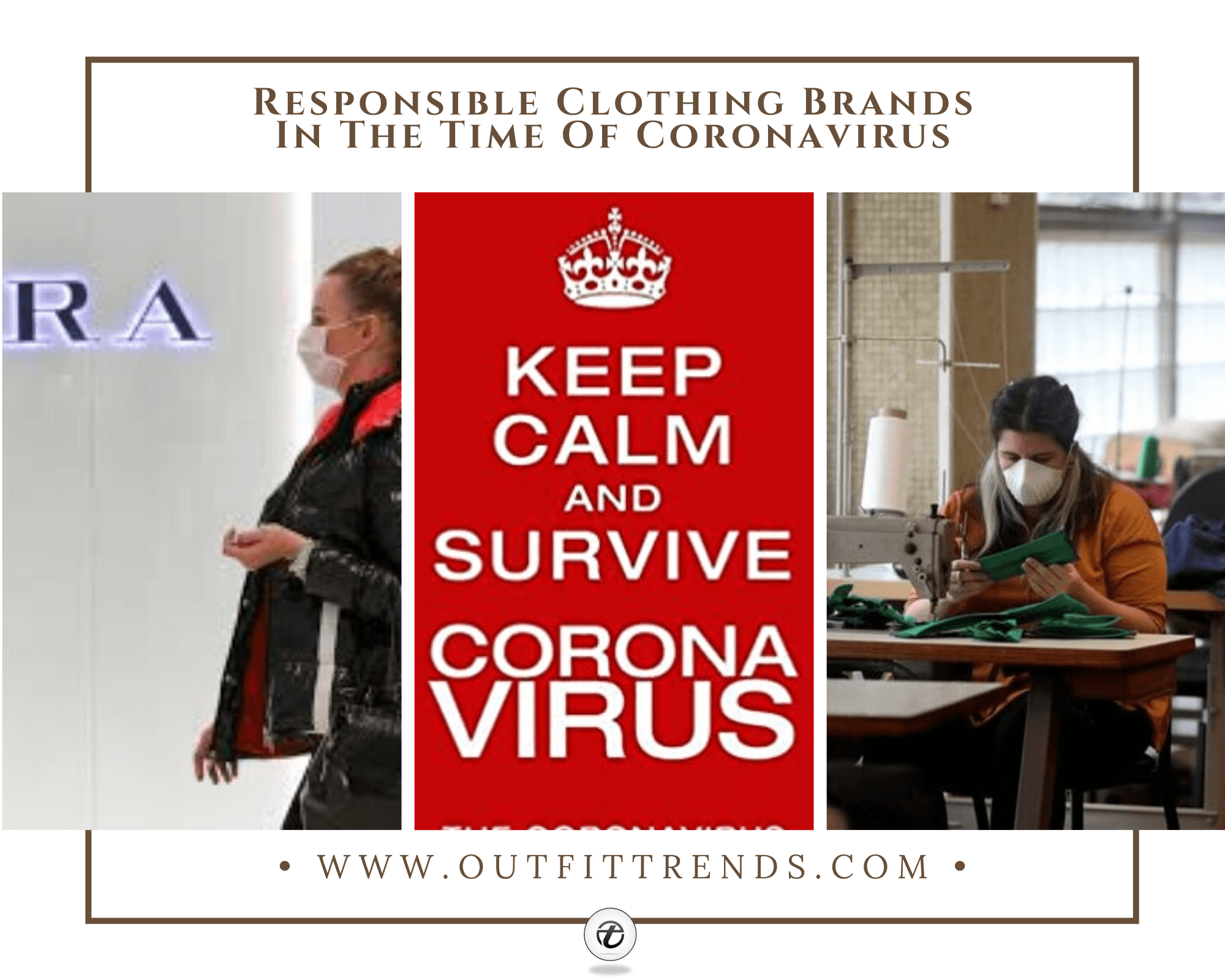 ↓ 25 – Big Bud, Bigger Heart:
When you're a big empire, it is a little easier to donate but if you are a small business, yet you give a helping heart, you surely have a huge heart. Big Bud is one such clothing business. They are paying their employees and contractors and are also manufacturing masks. They plan to make at least 200 masks a day and donate them to shelter homes and hospitals. Please buy more from them so they can keep paying their employees and keep helping the community.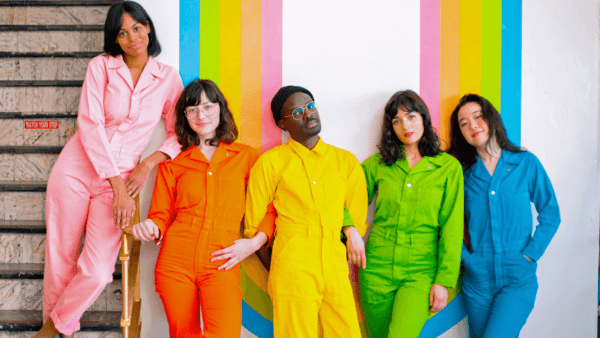 ↓ 24 – Inditex Group the Ethical Brand:
Who hasn't heard of Zara, the brand. We all are very fond of it. It's giant company Inditex has partnered with the Spanish government and is distributing the masks to medical workers and patients too. This ethical brand believes in a circular economy, which basically is the future if you plan to help the planet. So, help them by buying more from them.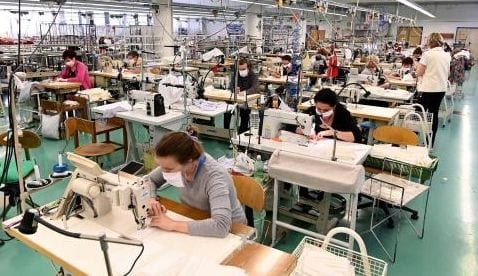 ↓ 23 – Tanya Taylor And You go Hand in Hand:
To all the people who want to be a contributor at this difficult time, it is time to show some love. Join hands with Tanya Taylor and donate generously. So far, together with their customers and community, they manage to get 10,000 masks stitched for the hospital staff working in hospitals of Canada and the USA. For just $3, you can do your part in this combat against COVID-19. How simple is that?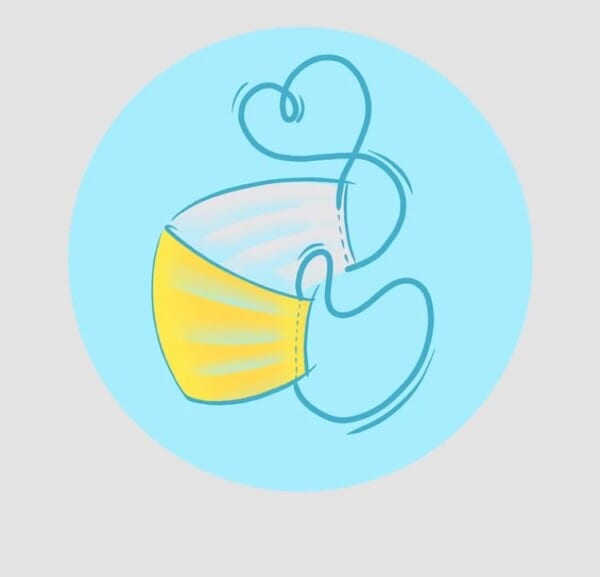 ↓ 22 – Christian Siriano's Support for Front line Workers :
It is time that we realize how important it is to stay with each other. The prime example is set by Christian Siriano who has stopped their clothing production, just so that they can mass-produce the medical gears and masks. They are using your donations completely in this cause. Why not donate some more.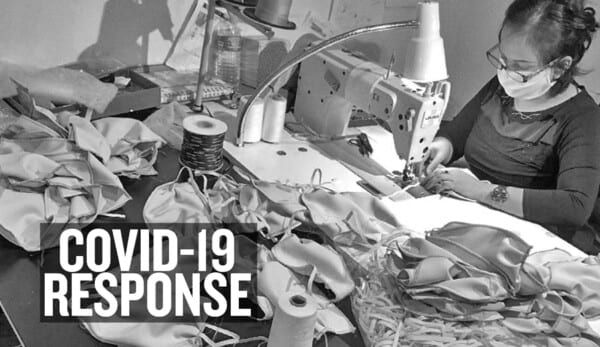 ↓ 21 – Reformation to bring the Reform:
Let's join hands in helping Reformation distribute masks to the health workers in the US. All you have to do is donate as much as you can. They have partnered with the City of LA and provide masks to health workers. The good thing is we all are aware of the fact that they provide sustainable clothing. So, helping an environmentally friendly brand is a plus in itself!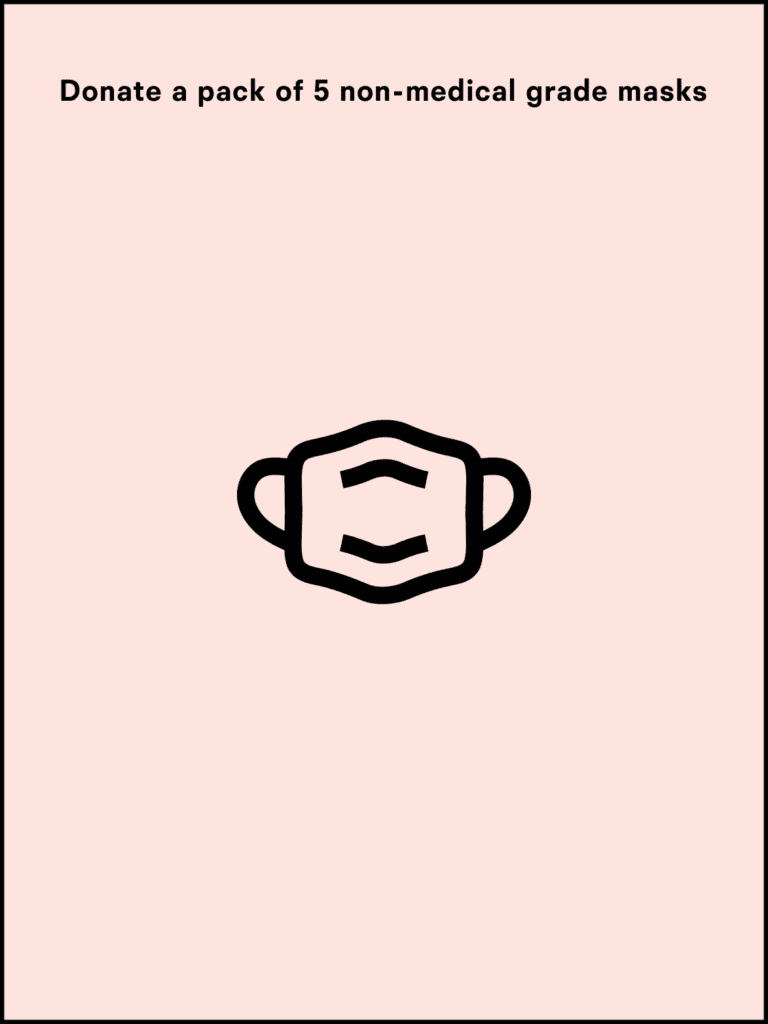 ↓ 20 – Pretty Little Thing but a Huge Heart:
This time calls for unity and who can teach this better than the CEO of Pretty Little Thing, who has donated his salary to small ventures who are finding it hard to run their businesses in these hard times. Now that is the true definition of unity! We also suggest that you go through these Stay At Home Outfits To Wear During Coronavirus Lockdown.
↓ 19 – New Balance wants to Create Balance:
Famous for their athletic wear, New Balance really cares for the health of the people and are all set to stitch 100,000 face masks a week! It is a responsible brand and is seeking FDA certification so that they can start stitching surgical masks as well. Your fitness, their priority.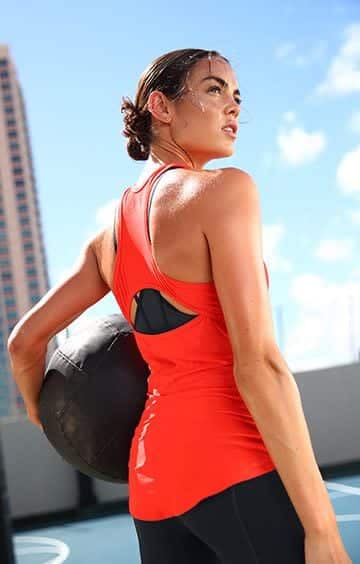 ↓ 18 – Bvlgari Deserves All the Applause:
Once this horrendous time is over, many of us will surely plan to marry our partners, and why not, after all, if anything, this Coronavirus quarantine has taught us the value of companionship. Well, that said, buy your wedding bands from Bvlgari because why not. After all, they deserve all the love and appreciation for the hard work they are doing for the people during this coronavirus pandemic. So far they have managed to manufacture 6000 sanitizer bottles that they have distributed in hospitals in Italy. Their partner in this noble cause is ICR. The best part is the sanitizer bottles are made from recyclable material. How very thoughtful!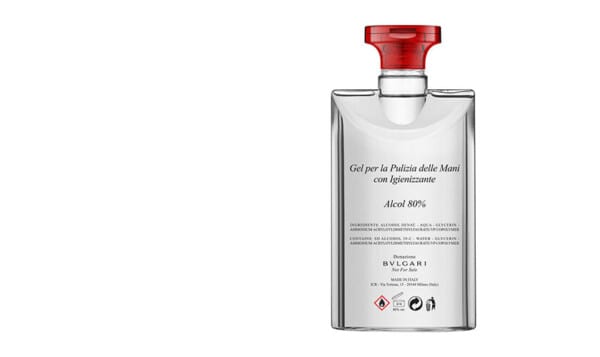 ↓ 17 – Zappos Needs You:
Unlike other brands that are focused on one thing only, Zappos is thinking of everyone, from health workers to seniors, they want to accommodate everyone in need. Now, this surely requires a magnificent heart and a generous hand. You too can become a part of their campaign by either donation or by sharing your preloved dresses and shoes with them so that they can share it with those who are finding it hard to make ends meet in this difficult time. After all, we are in this together!

↓ 16 – Pyer Moss & their Community Service:
We will fight till we can so why support the community around us and make it a bit easier for the governments. Kerby Jean Raymond is teaching us just that. He has converted the NY office as a donation center for medical gears and is up to support small businesses by donating $50,000. His main focus is minorities. Extend your helping hand to support him in this right cause.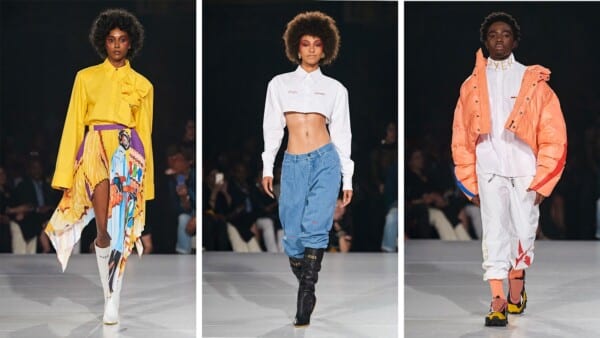 ↓ 15 – Summersalt and Your Comfort:
This ethical brand, while making you cute in your comfortable attires, works towards the environment too, and when the war is against this deadly virus, can we expect them to stay behind? Of Course not! Like front liners, they too are helping by what is in their capacity. They decide to share a part of their profit that they will make in April, with No Kid Hungry's Covid-19 efforts! Time to update your PJs, after all, you want to look stylish yet stay comfortable at home.

↓ 14 – Brooks Brothers are Here to Help:
Businesses can only survive when we will learn to think beyond profit. The best example of this is Brooks Brothers. They have started manufacturing face masks in their North Carolina, Massachusetts, and New York factories and they plan to stitch medical overalls too. Stitching 150,000 masks a day, Brooks Brothers have proven that the drastic times call for drastic measures. These safety gears are the need of time and we can't afford their shortage right now.
↓ 13 – Prada and Its Generosity:
Prada, the brand which has always contributed well in the fashion industry by designing elegant and fashionable attires, has decided to provide a helping hand in this epidemic by providing 110,000 masks and 80,000 overalls to medical staff. Surely our front line fighters deserve this kind gesture.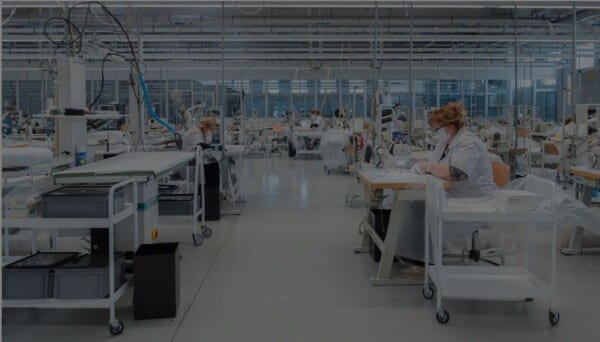 ↓ 12 – Mango is the Real Brand:
Do you buy often from Mango? Well, here is one more reason to buy more from them. This ethical brand has donated 2 million face masks to the Spanish Health Ministry and this is not all, they want to help the hospitals too! For that, they plan to donate masks to them as well! Wow!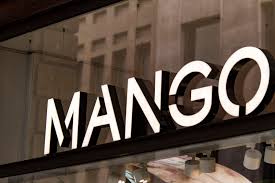 ↓ 11 – All The More Reasons to Love Chanel
:
Now, this is some amazing stuff! Chanel actually stopped their regular production so they can prepare face masks and other medical protective gear for the health workers working to save lives! Chanel, you've won our hearts with this your kindness!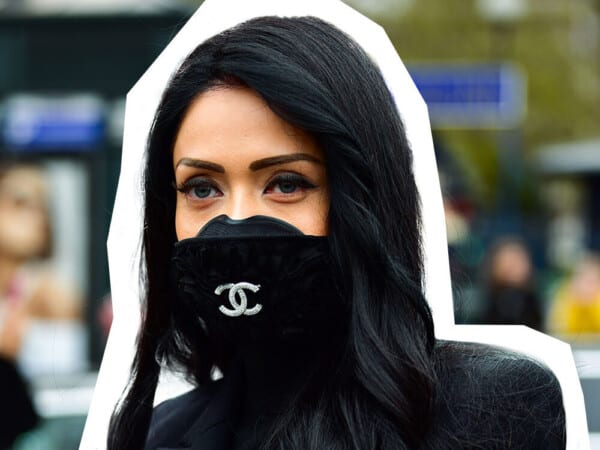 ↓ 10 – Dior  the Hero:
We all adore Dior, and why shouldn't we, after all, they never fall short of our expectations:) They know how to keep the customers happy and they do it with class. This time too, they have allotted their factory in France to work exclusively on making masks for nonmedical staff who can not miss work, say for example the salesmen at the shops. That is such a heartwarming gesture. We hope all this devotion works out for us! Have a look at our earlier post on Tips On How To Wash Clothes To Prevent Coronavirus.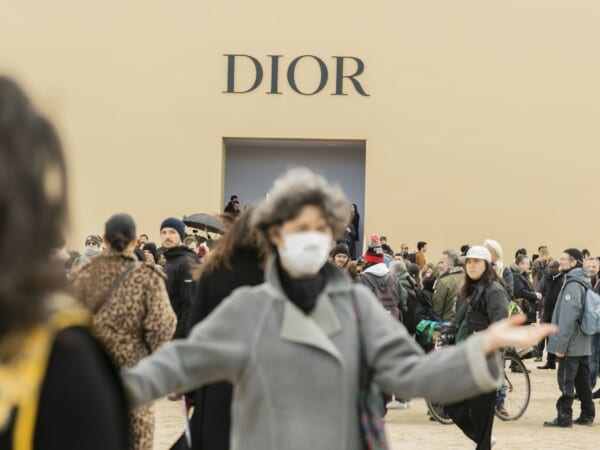 ↓ 9 – Mayhoola extends their Helping Hand:
Well, fashion and philanthropy go hand in hand. Mayhoola, the parent company of Valentino, Balmain, and Pal Zileri, has just set this example in this time of crisis. They know that Italy needs a push to keep struggling against Coronavirus and have therefore donated a million euros to NGOs and hospitals in Italy who are working day and night to help save lives.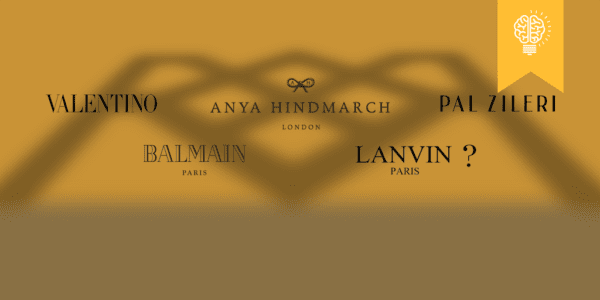 ↓ 8 – Uniqlo, caring for Health Care Workers:
Time to update your summer collection. Well, you might not need to but how about a thanking gesture to this beautiful brand who is helping the world by distributing 10 million surgical masks to the front line workers of the world. Yes, you read right, not one country in particular, but they are trying to contribute to every country in need of some extra help. Now that is being the real citizen of the world:)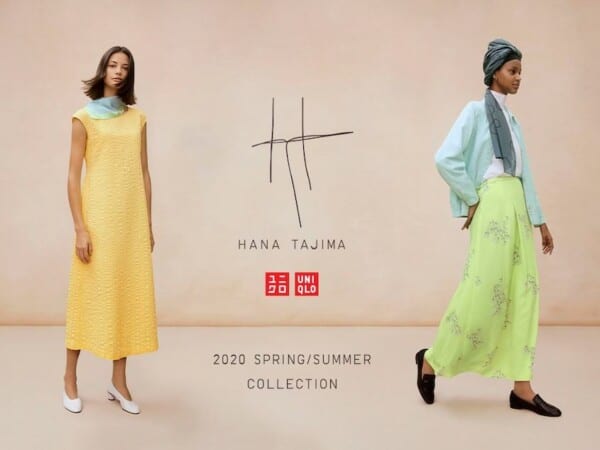 ↓ 7 – Fashion Nova , for the Love of People:
This brand is an angel, they have teamed up with Cardi B and are donating $1000 per hour to those who are affected because of Covid-19. They pledge to keep doing it till 20th of May 2020, planning to donate at least a million dollars! Shouldn't you be helping them out by buying more from them?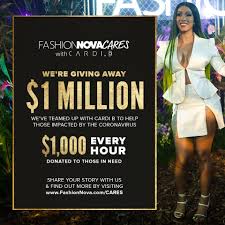 ↓ 6 – Gucci, the Real Citizen of the World:
Italy took one of the hardest blows because of COVID-19. But it's fashion industry is all up to support the country. One of the best examples of this is Gucci which is not only donating to the Italian Civil Protection Department, Italy but is also extending their helping hand for their world community by donating to the COVID-19 Solidarity Fund of WHO. Gucci knows it is time to stay apart yet together for the betterment of the world and its citizens.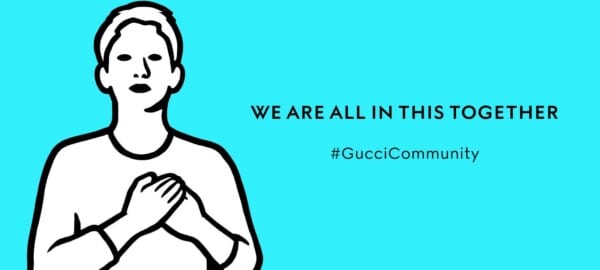 ↓ 5 – Beautycon with Beautiful Heart:
If you're a fan of Beautycon, we give you one more reason to like them. United with 40 beauty brands like Huda Beauty, Revlon, First Aid Beauty, The Honey Pot, Charlotte Tilbury, Barbara Sturm, Beautyblender, Too Faced, Milk Makeup and Bobbi Brown, Beautycon plans to collect and donate $10 million in their initiative BeautyUnited! Besides this, they are providing PPE for the frontliners too. How lovely is that! Feeling bored? Here are Top Fashion Movies To Watch During Coronavirus Quarantine.

↓ 4 – All Hail Versace:
Versace is not only the biggest game-changer in the fashion industry, but they are also the brand with the biggest heart, talk about their big-heartedness when they actually have donated  €200,000 to San Raffaele Hospital, Italy and a million renminbi to Red Cross China! Next time you buy from them, you will know you are buying from a brand that values life!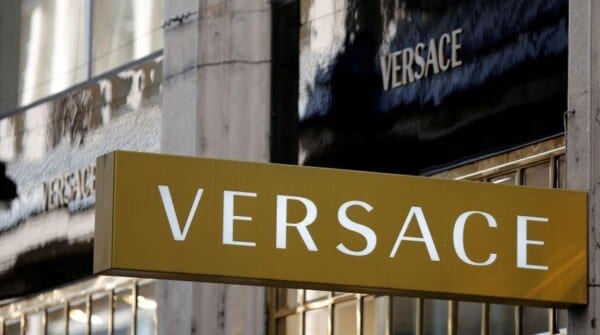 ↓ 3 – Ralph Lauren and their Favours:
You know you have many reasons to love Ralph Lauren, well, here's another. This brand has a generous heart too! They have decided to donate a whopping $10 million to WHO Solidarity Funds, CFDA's A Common Thread, and internal employees because they understand how necessary it is to be a helping hand in this war against COVID-19.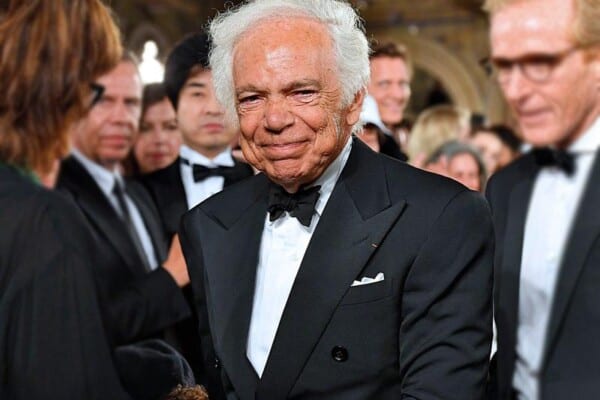 ↓ 2 – Hermes Cares:
Next time flaunt your Hermes scarf with pride because you have all the reasons to do that. Your favourite brand is not behind in this struggle against COVID-19. They have committed to donating 20 million euros to the hospitals in Paris, France. This act of generosity is melting our hearts too. All the more reason to love this French brand.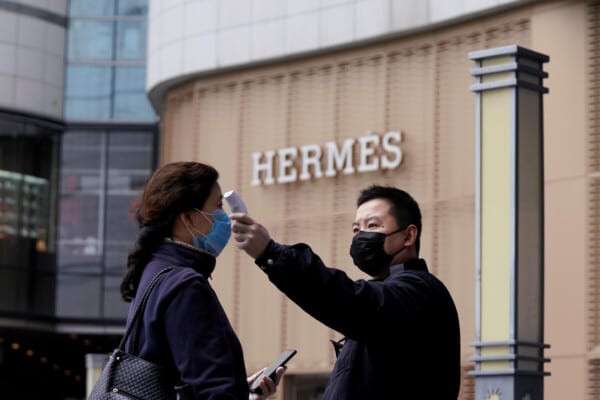 ↓ 1 – Burberry Embraces Us All:
Keep your cold at bay by buying from Burberry and your heart warm by supporting their warm-heartedness. Burberry has transformed its Yorkshire Factory into a nonsurgical gown manufacturing hub. Apart from this, they are supplying 100,000 masks for health care workers too. Truly, they deserve all the love! Their generosity doesn't end here, they have donated to The Felix Project and Fare Share to fight against hunger during this crucial time and are even funding the research being done by Oxford University to come up with a vaccine for COVID-19!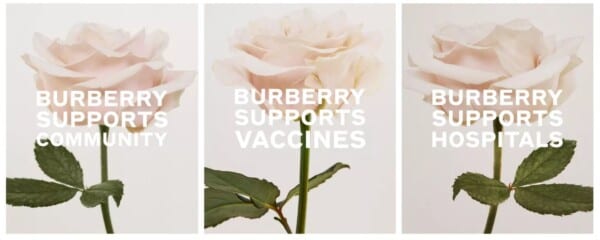 While these are some of the major contributors, there are brands that are doing as much as they can by supporting the community. It is, of course difficult to buy abundantly, considering the fact that we do not know what the future has in store for us. But a little help will go a long way. Stay Safe, Keep Supporting the Community.