Hottest Players from 2018 FIFA World Cup– Every four years the world comes together celebrating the biggest sport of all; Football. Nations stand by their respective teams with passion and extreme emotion as they represent their countries in the most prestigious league of international football. That being said, players train long and hard in making sure they are in top-notch shape for the tournament.
AND IT SHOWS! FIFA World Cup is not just a football tournament, it's a month-long convention where skill, hard work, determination are on display and while we're at it some really hot dudes. Sorry, but it had to be said. Players spend over 4 years in intense training sessions, diets and physical exercise to be ready for the World Cup. While many of the players are recognized for their incredible skills some are recognized for their skill of being hot. Yes, and we have handpicked 20 of the Most Hottest Players from the 2018 FIFA World Cup for you.
Who Are the Sexiest Players at FIFA 2018
Everyone knows the World Cup is Christmas time for football lovers and a free hall-pass for ladies to look at hot guys without shame! We countdown to the hottest players in 3…2…1!
Disclaimer: This list excludes the likes of Ronaldo and Neymar Jr because let's face it, there are hotter players on that field!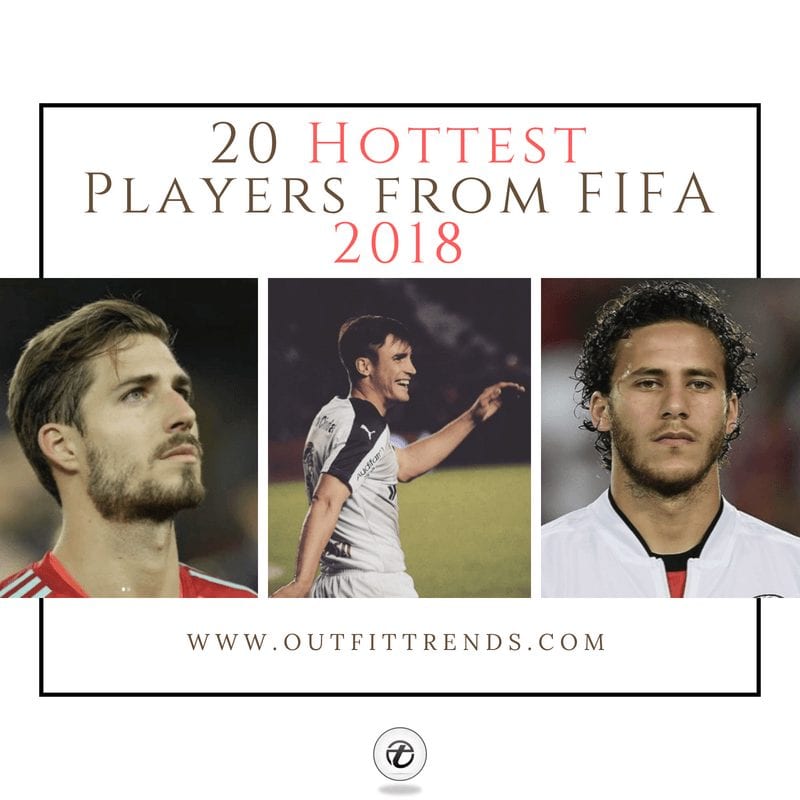 ↓ 20 – Yoshinori Muto
This 25-year-old cutie plays forward for the Japanese National Team and  1. FSV Mainz 05 in the German Bundesliga.  He may be #20 on our list but he is #1 at cutest smile list BECAUSE LOOK! And Don't miss out these 20 Most Hottest Spectator Girls at FIFA 2018.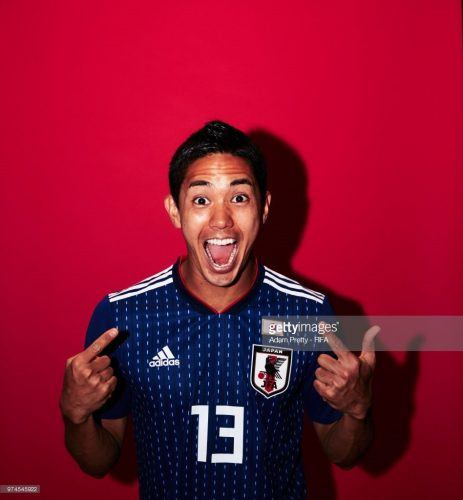 ↓ 19 – Ramadan Sobhi
Hailing from Egypt , Ramadan Sobhi is 21 years of age and plays winger for The Egyptian National Team. His career began in 2014 and has no signs of slowing down.
↓ 18 – Amir Abedzadeh
Following in his father's footsteps, Amir Abedzadeh is the Iranian goalkeeper who also plays for the Portuguese club Marítimo. Not only is he an excellent "guardian of the goal", but his looks are also making waves.
↓ 17 – Mathew Leckie
Making his way to number 17 (and OUR HEARTS) is the socceroo; Mathew Leckie. 27 and gorgeous, he is giving us all the reasons to move to Australia.
↓ 16 – Marco Reus
Proneness to injuring himself and hearts of many MANY of his fans, Marco "the rocket" Reus is known for his speed technique and versatility on the field. He surely is Germany's finest (in all ways) *wink wink*.
↓ 15 – Mats Hummels
Germany's #5, Mats Hummels is giving us major Orlando Bloom feels. Exceptional on the field, Hummels knows his way around a ball and looks good doing it. Here are 20 Most Hottest Athletes from the Olympics.