Hijab New York Fashion Week Ramp -With the evolution of fashion, we see many changes every day. Hijab is becoming quite a popular change in the Western Fashion world. We see that Unique partnered with a Muslim designer and very recently D&G came up with abaya collection.
Now all of this indicates the shift of fashion towards more modest trends. The fashion world has molded in a very interesting way and it plays a vital role in changing the cultural mindsets of people.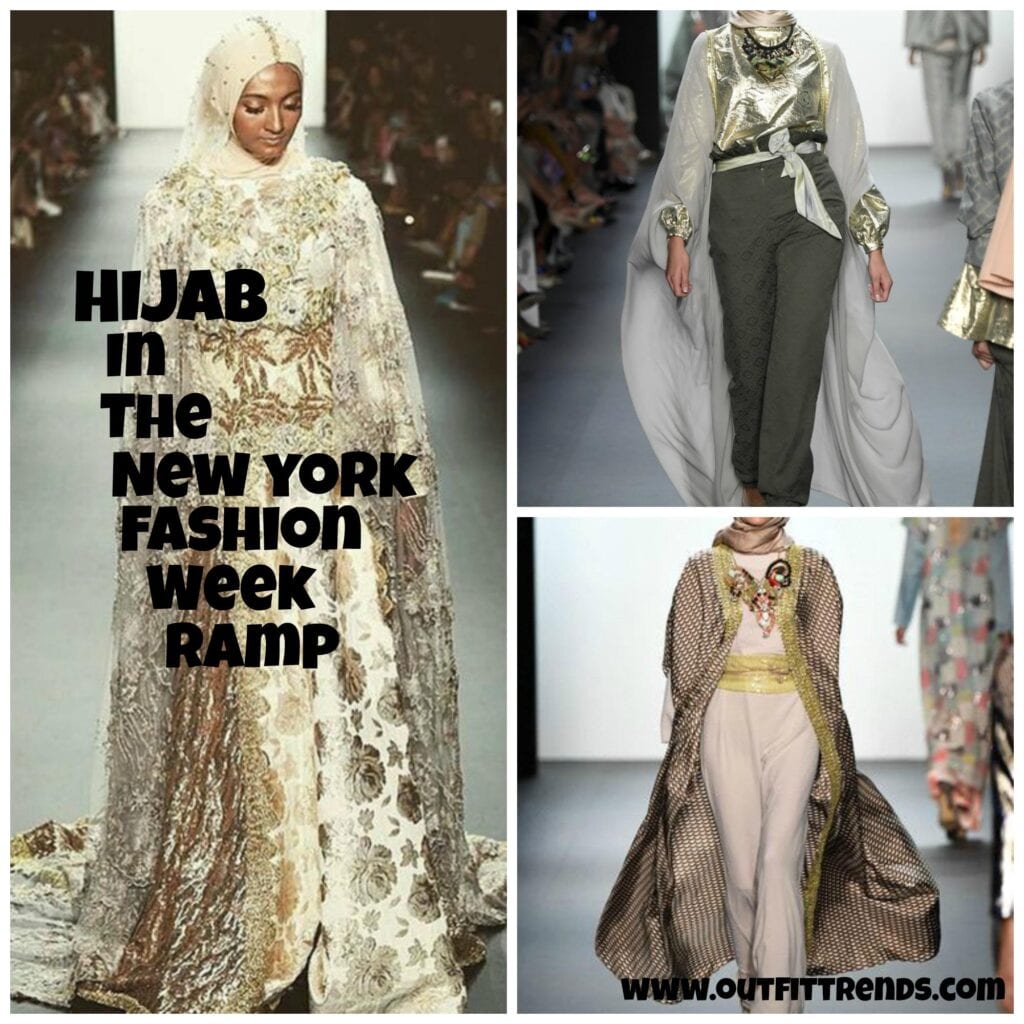 New York Fashion week Hijab
Yes, you read that right, a new and young designer, Annesia Hasibun pleasantly surprised the audience at New York runway. Her collection was entirely comprised of hijabs, and they were loved by the audience. Like previously she showcased her collection at Istanbul Modest Fashion Week, similarly Hasibun also made a brilliant show by portraying her collection completely in hijab.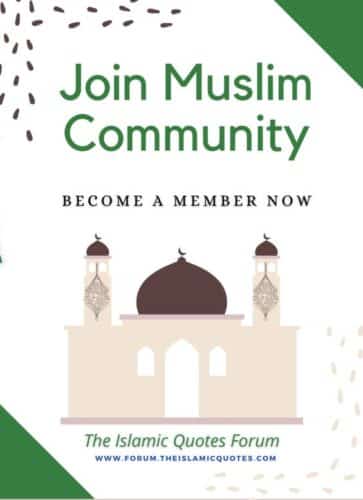 I'm sure you would want to know the designer behind this beautiful collection, it's Jakarta-based designer Anneisa Hasibuan. Have a look t how beautiful she herself looks in her hijab:
In the perfect hues of greys and pastels, the dresses were beautifully embellished with embroidery and laces, the hijabs and dresses were mainly on traditional Indonesian jacquard fabric. Now doesn't this sound so pleasing? It can be clearly witnessed that Hasibun's collection was inspired by her hometown, and undoubtedly she did justice to it.
The dresses left everyone in awe, the non-Muslim audience were so greatly impressed by the outfits, that they congratulated the designer by giving her a standing ovation and encouraging her for the daring concept and displaying it.
Here is a few clicks from her special Hijab collection, the models will leave you in an awe as well! And don't miss out these 2016 Hijab Styles-20 Latest Hijab Fashion Ideas For This Year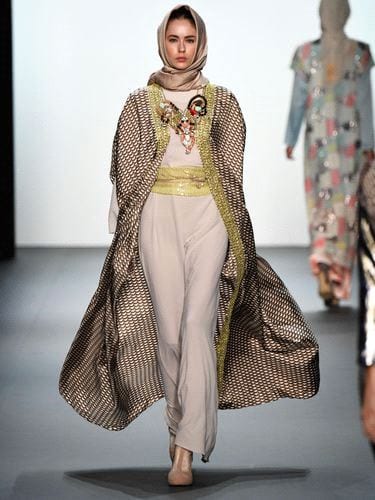 Via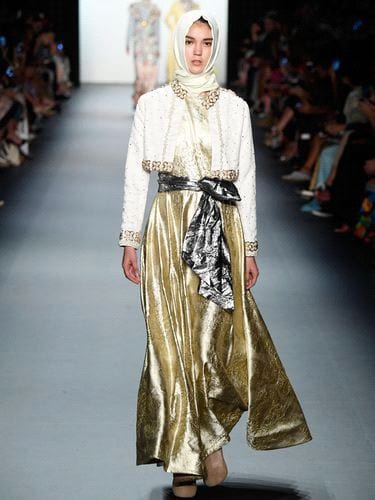 Via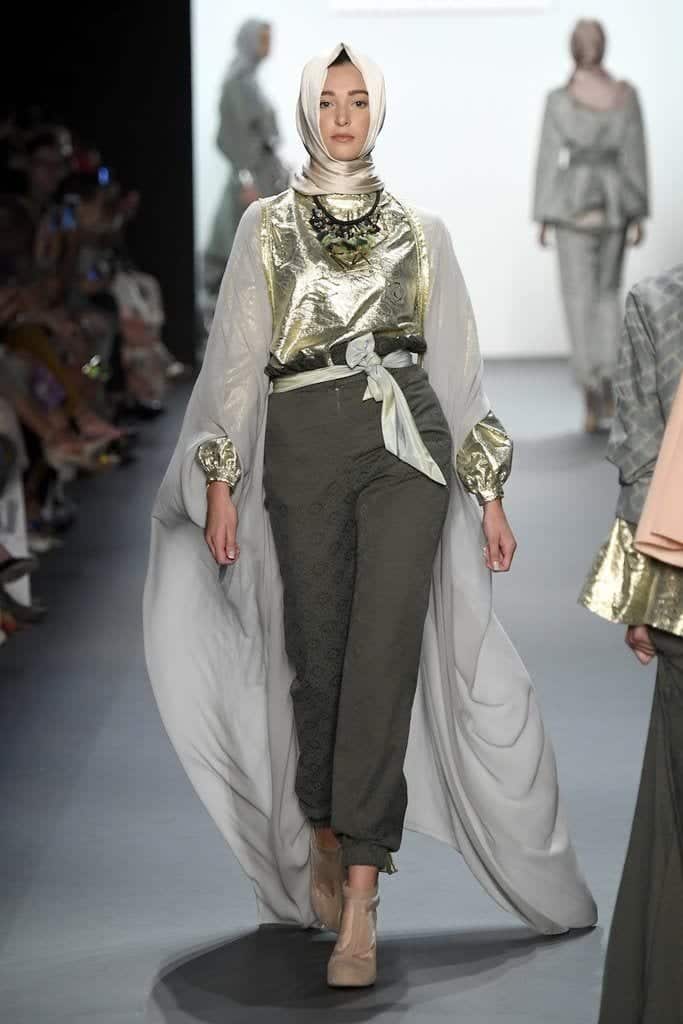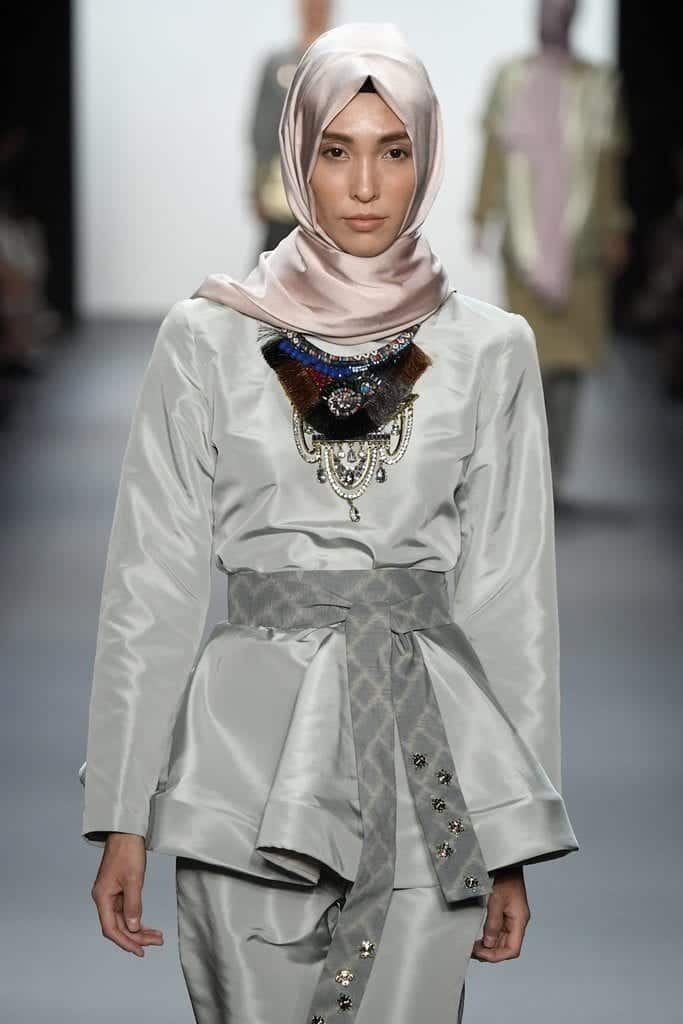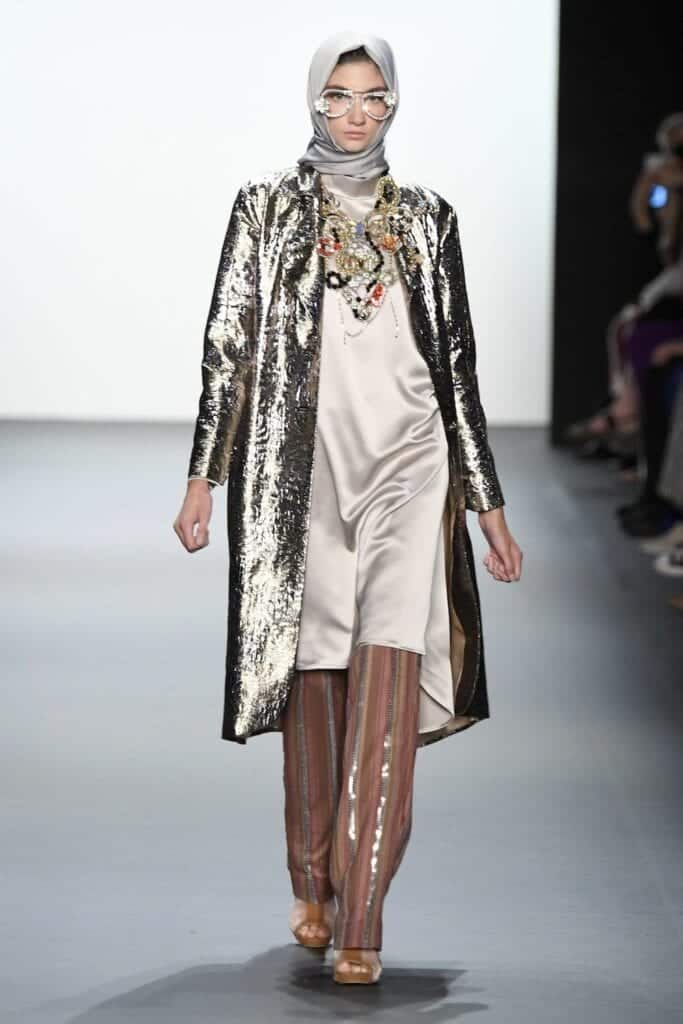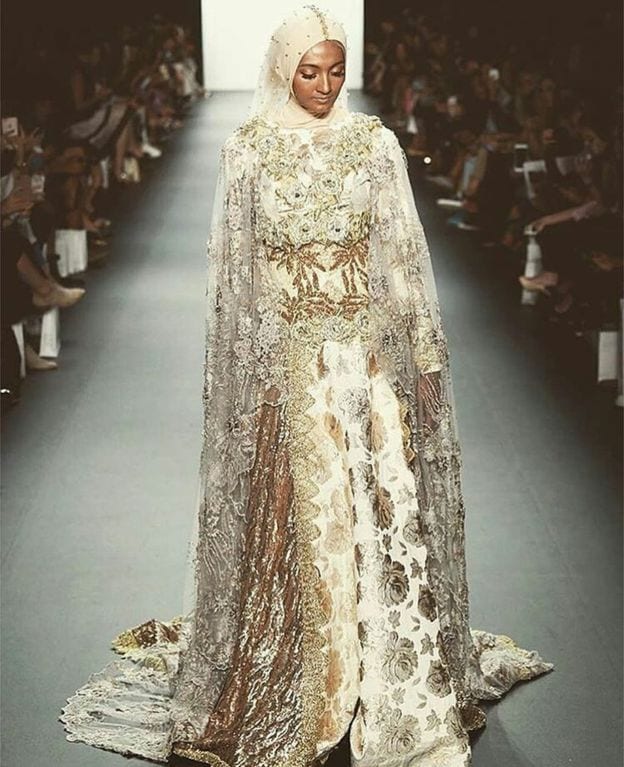 Aren't these hijabs magic, looks like straight out of a fairy tale.
In her own words, Hasibun wrote on her Instagram account, "I believe fashion is one of the outlets in which we can start that cultural shift in today's society to normalize hijab in America so as to break down stereotypes and demystify misconceptions,"
This trend of "Modest Fashion" is greatky credited to Indonesia, many Indonesian designers have worked upon ideas and have bought many changes in the look Muslim outfits look like, in contrast to the plain black abaya which is usually counted as the only way Muslim women can carry themselves.
Such changes in the world of fashion also molds the mindset regarding culture. In these times when Islam image is under eyes of many, these are the areas which softens the overall image. Husiban's collection was one of those benchmarks which help eliminate the rigid look of Islam.
While talking to the Post, she stated, "My ready-to-wear line is simple and elegant, but still uses the luxurious materials that I am known for, and my wearers can now feel like princesses in their day-to-day lives, not just on special occasions." Here are the 14 Popular Hijab Street Style Fashion Ideas This Season
Look how gracefully Annesia Hasibun takes over the ramp, and accept all the appreciation on that her work truly deserves.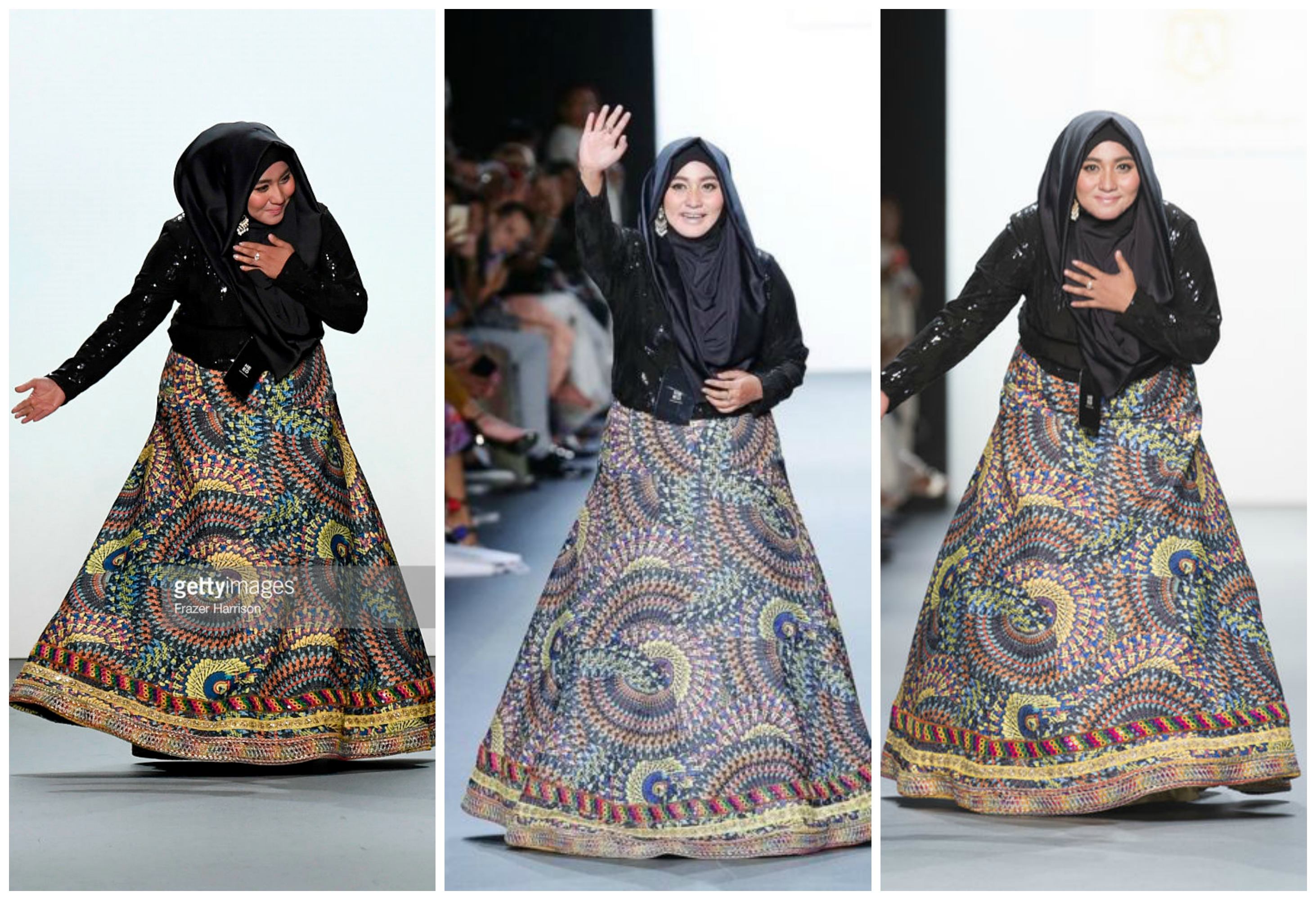 We hope that this trend continues for the best, so fashion and style can become part of everyone's life. Kudos to Hasibun for taking the first step!