Harper Beckham Pics. Harper Beckham – daughter of two legendary stars- David and Victoria Beckham and must feel blessed to be the child of two such awesome personas. David, a timeless footballer and Victoria, a business woman, fashion designer and a singer.
Let's start with some information about Harper. As of 2017, she is 5 years old.
Her Date of Birth: 10 July 2011
Harper's zodiac star: Cancer
Nationality: British
Her Parents: David and Victoria Beckham.
Siblings: She has three elder brothers, Brooklyn, Romeo James and Cruz Beckham.
Eye color: Brown
Latest Pictures and Videos of Harper Beckham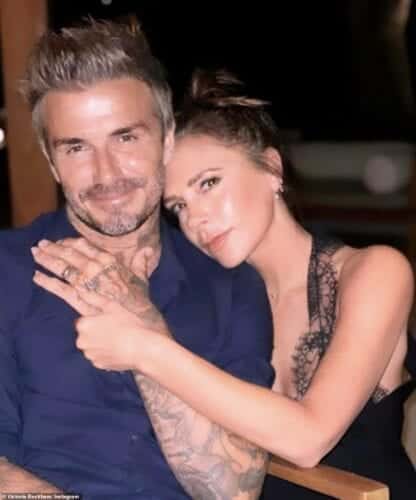 Via
#100- Harper Beckham's Year 2016
#99- Having Some Fun Family Time
Here's a look at the family enjoying themselves fully at Disneyland.
#98- Harper At Burberry Fashion Show
#97- Harper Beckham Reading Sweetly
#96- Harper Beckham Christmas Outfit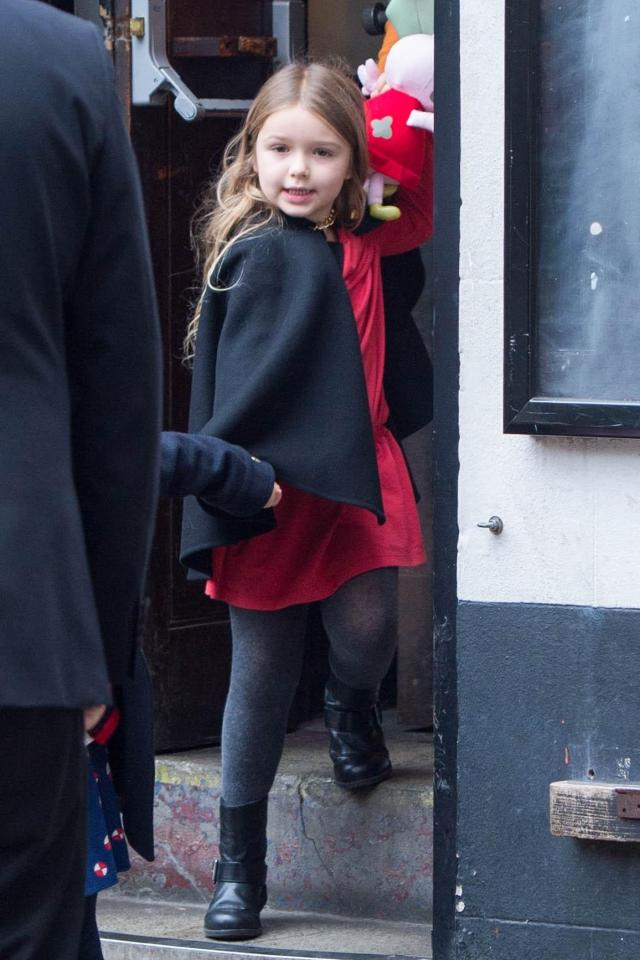 #95- Harper Beckham in School
Here's a picture of David picking his girl up from school.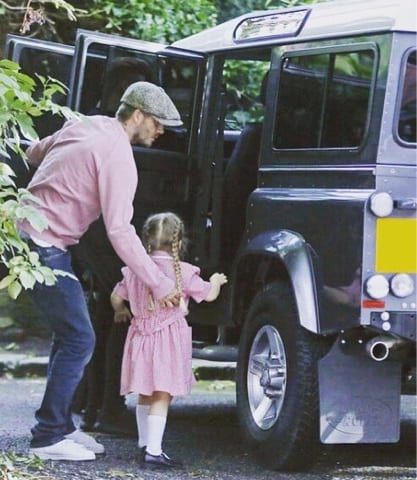 #94- Harper Beckham Ballerina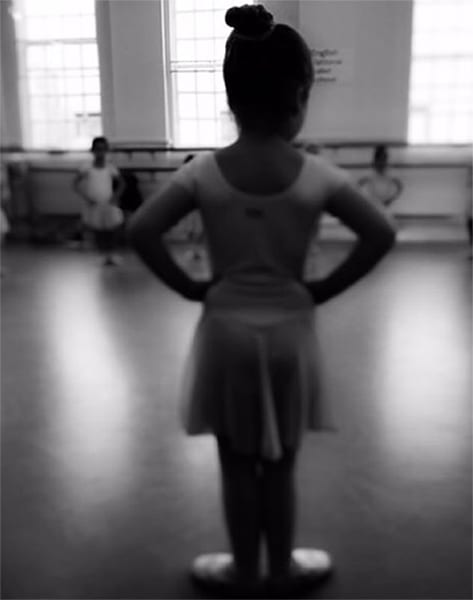 #93- Harper's Holiday Look
One of her latest pictures from 2017 in which Harper was seen holidaying with her family in Maldives, she seems to be all grown up now, writing in the sand by herself. Kids just grow up so fast, don't they? If you have a little angel in your house then don't miss out these 18 Super Cool Fashion Ideas for kids- Dresses for Kids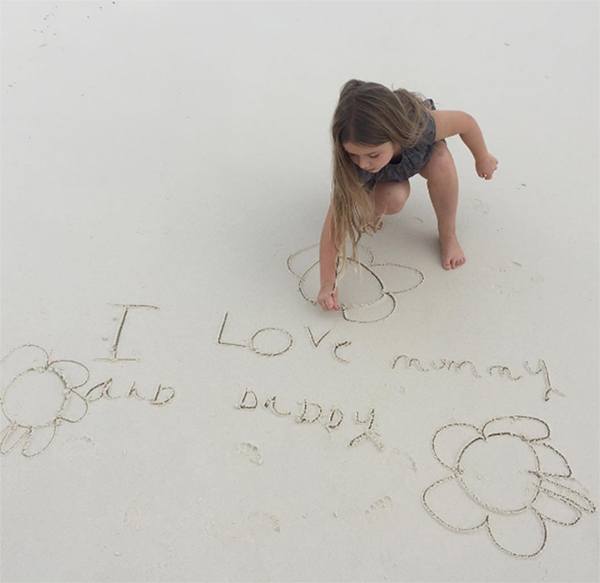 #92- Little Harper in a Plaid Dress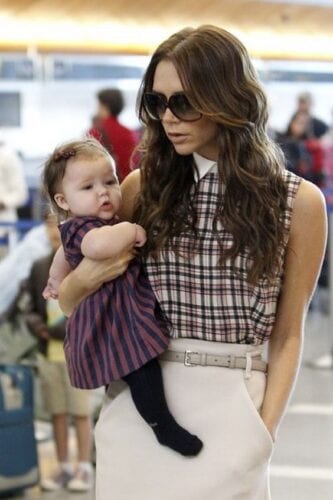 #91- Harper Beckham Wearing Makeup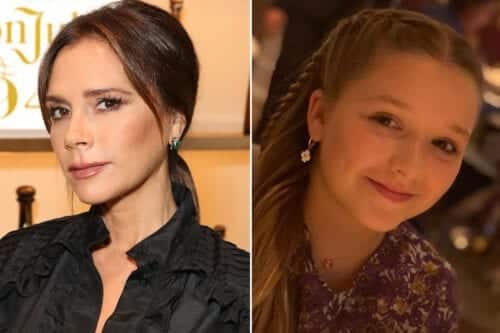 #90- Family Selfie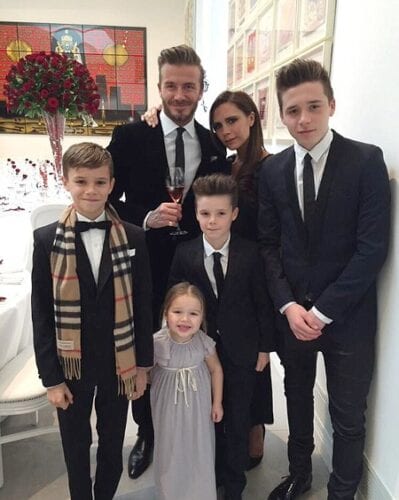 Via
#89- Harper Beckham Crying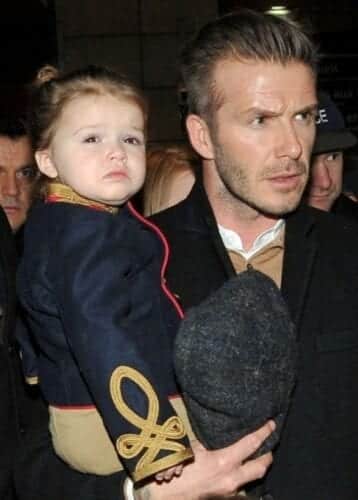 RECOMMENDED: 100 Cutest Matching Mother Daughter Outfits on Internet So Far
#88- Enjoying Like a Star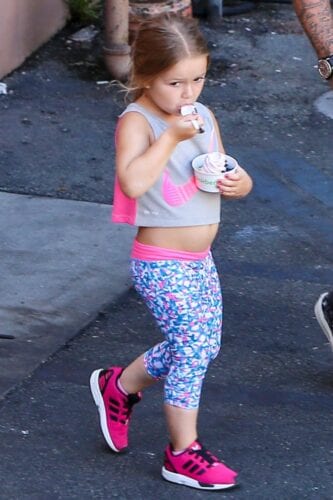 #87- Always Happy with Brooklyn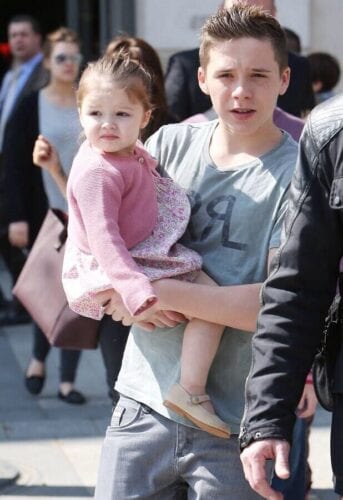 #86- Rocking the Polka Dot Dress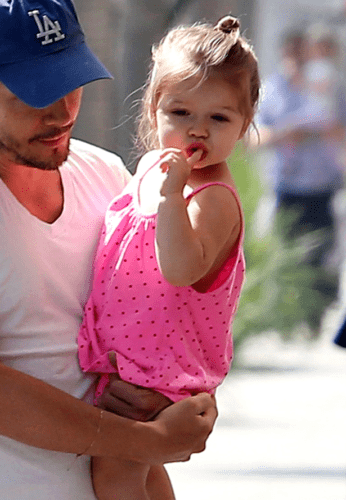 #85- She Loves Ice-cream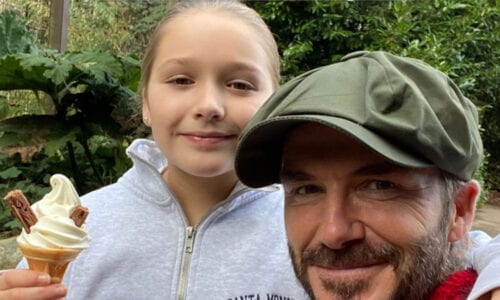 #84- Her Sporty Look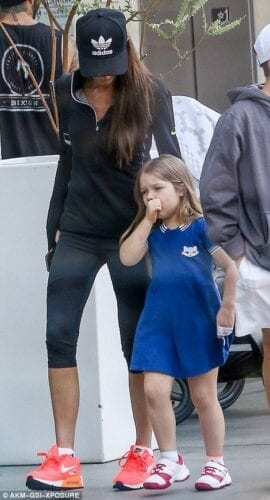 #83- The Best Dressed Baby
#82- Earliest Pictures of Harper Beckham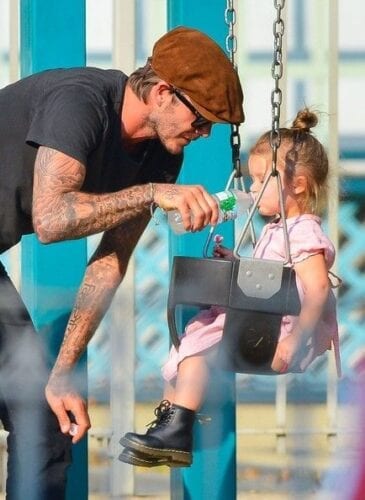 Via
#81- Looking Like an Angel in White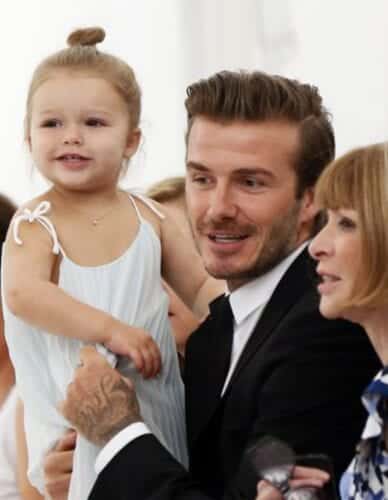 #80- Hugging Her Daddy When Scared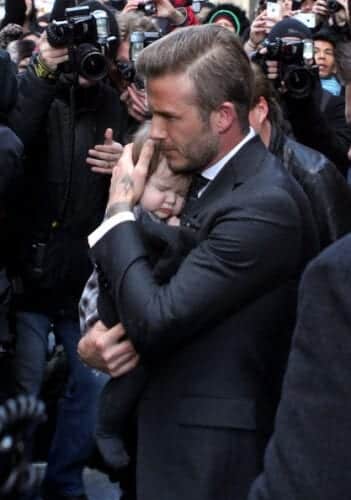 #79- Best in Blue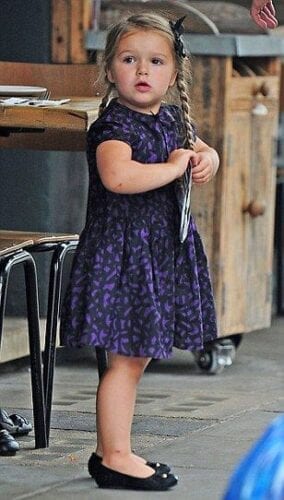 #78- Precious Moments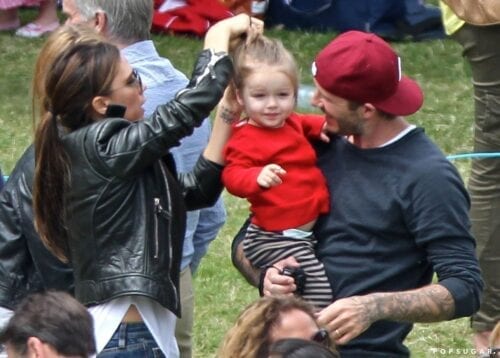 Via
#77- Holding Tightly to Daddy's Hand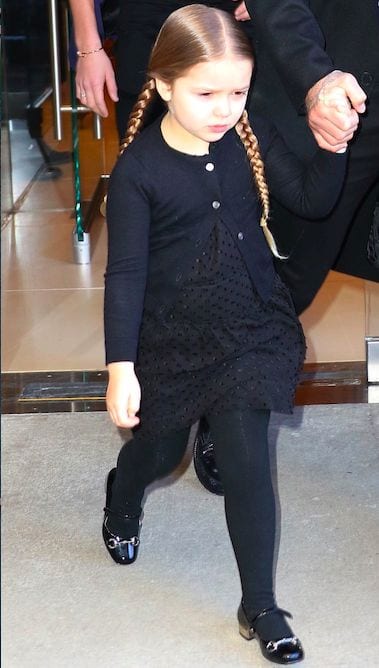 #76- Loving Her Father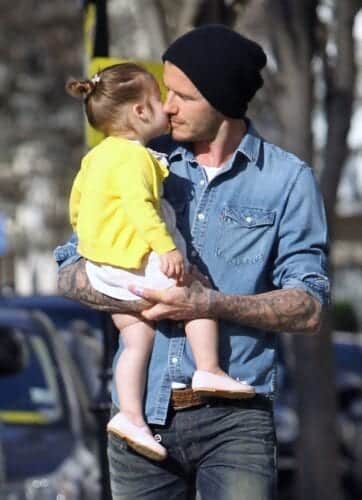 Via
#75- Cutest in a Skirt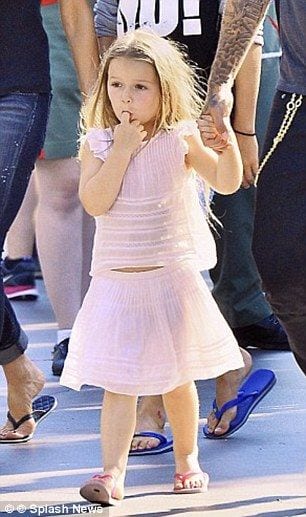 Via
#74- Harper Resembling Her Father's Fierce Looks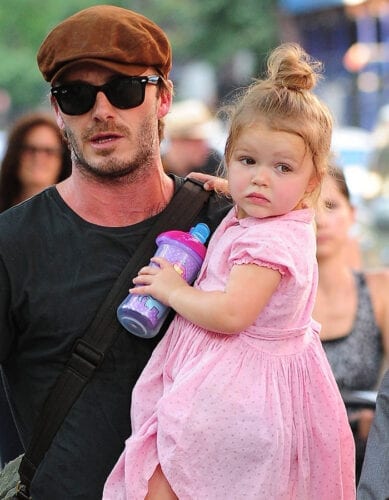 #73- All Serious Look of harper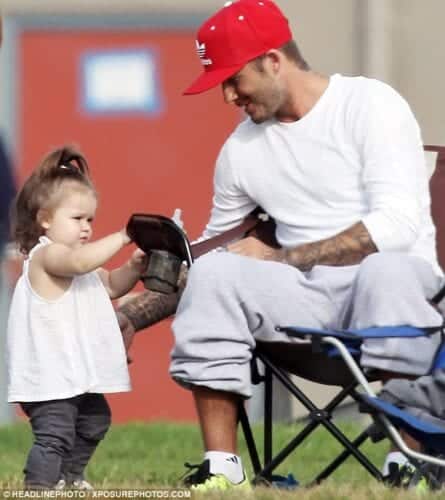 #72- An Adorable Moment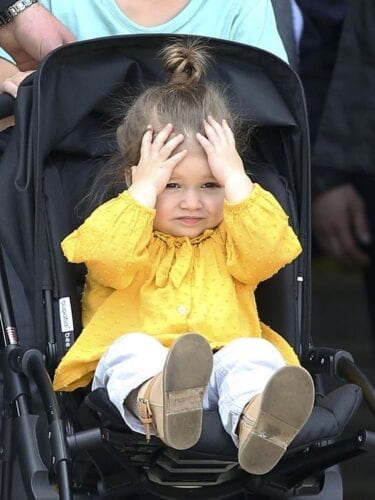 Via
#71- Looking Awesome as Always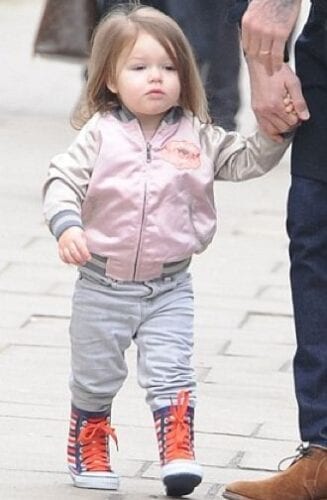 #70- Wearing Red for Fun Day Out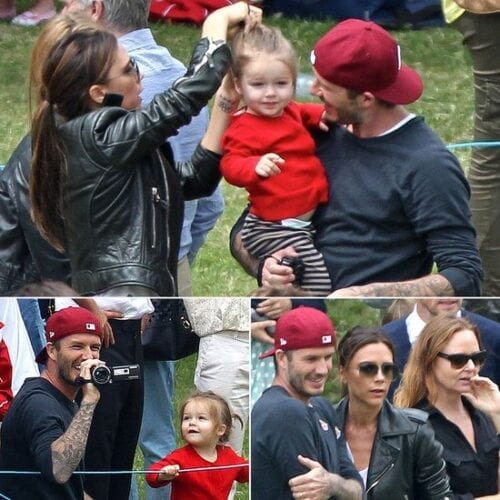 Via
#69- Little Princess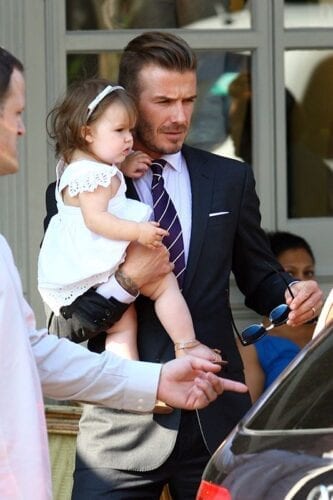 #68- Being a Cute and Curious Little Girl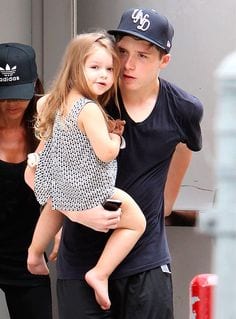 #67- Another Soccer Match with Daddy
#66- Precious Father Daughter Moment
#65- With Proud Father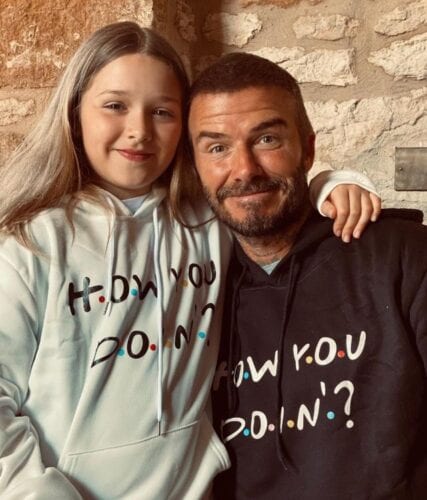 Via
#64- The Perfect Little Baby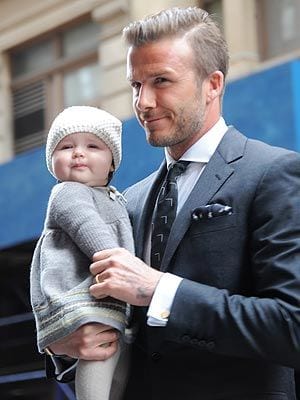 #63- A Trendsetter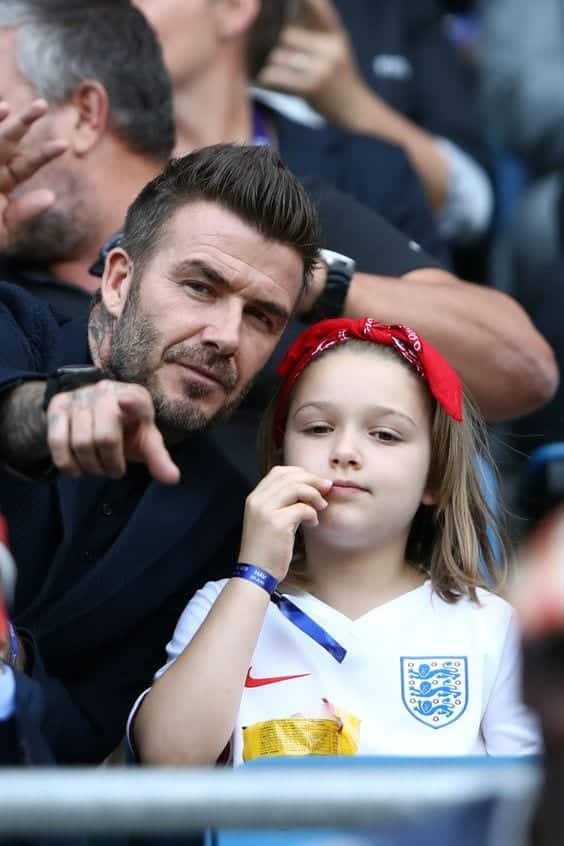 #61- Harper's Sweetest Picture Moment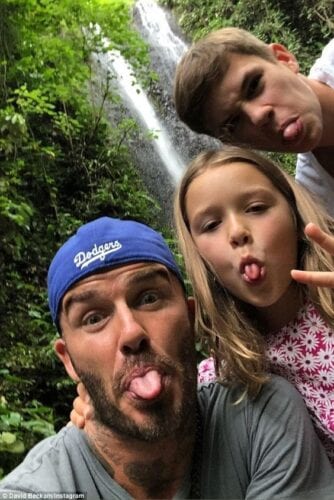 #60- Park Date with David Beckham
#59- Daddy's Favorite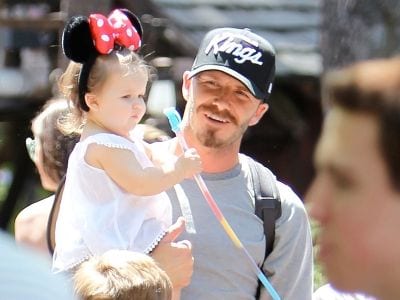 #58- Harper Stealing the Spotlight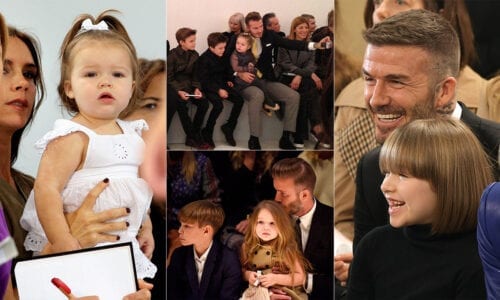 #57- Enjoying in London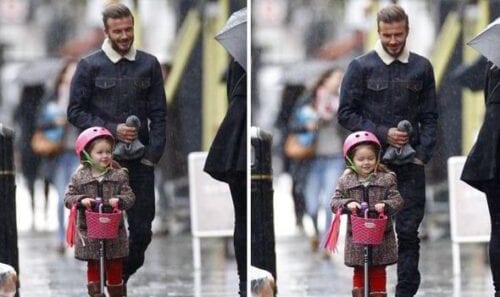 #56- Harper – Beckham Kissing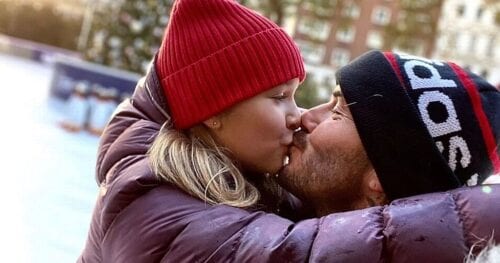 #55- Harper beckham Going for a Stroll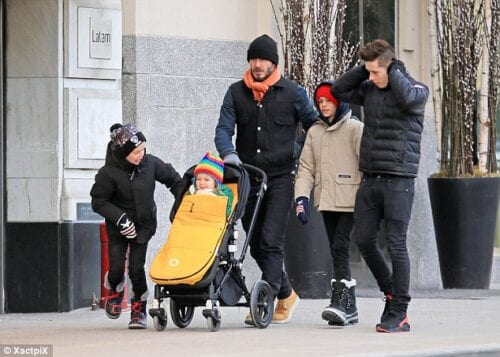 Via
#54- Looking Like a Doll in Pink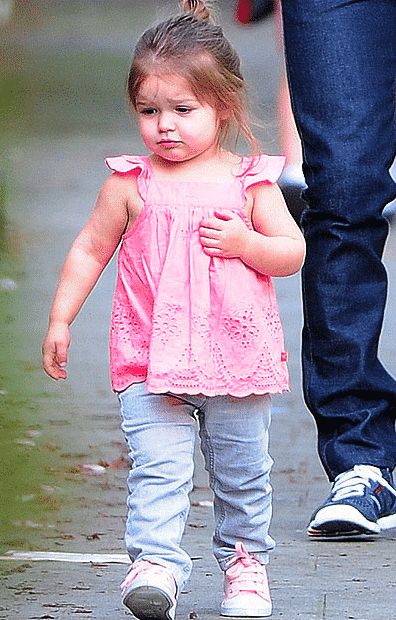 #53- Wearing a Blue Coat Like a Pro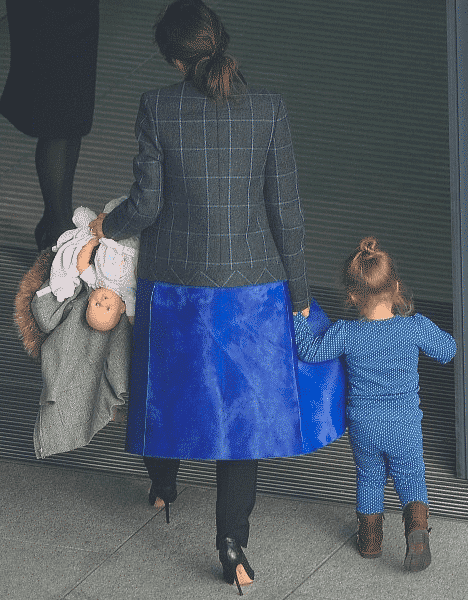 #52- Little Minnie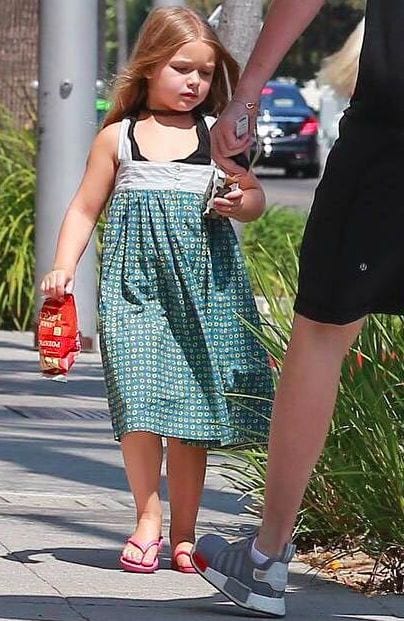 #52- High Ponytail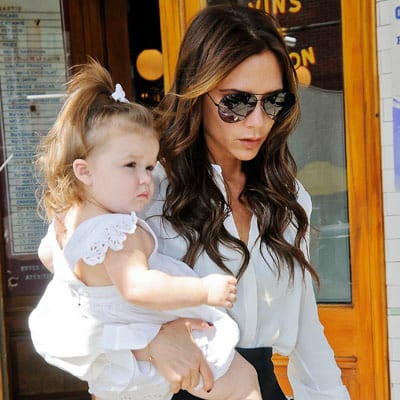 #51- Adorable Family Picture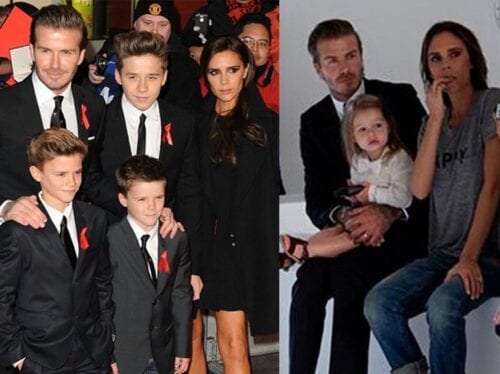 #50- Looking like the Sunshine in Yellow
Being the daughter of a style diva like Victoria Beckham, it is pretty obvious that Harper inherited her style and ability to carry outfits like a goddess, if you too want to be a mother with impeccable dressing style then don't miss out Outfits For Mums-28 Fashionable Clothes for Mothers This Year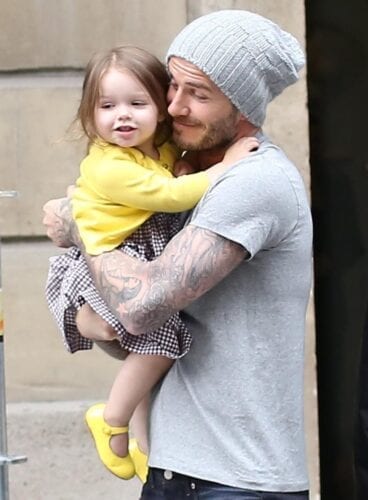 #49- Guess who has the Best Brother?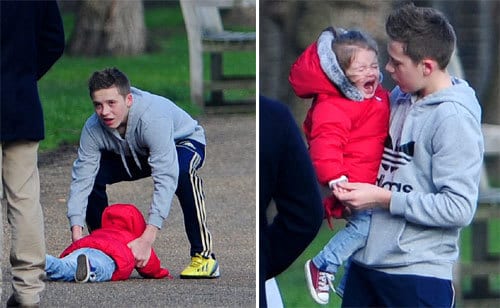 Via
#48- All Dolled Up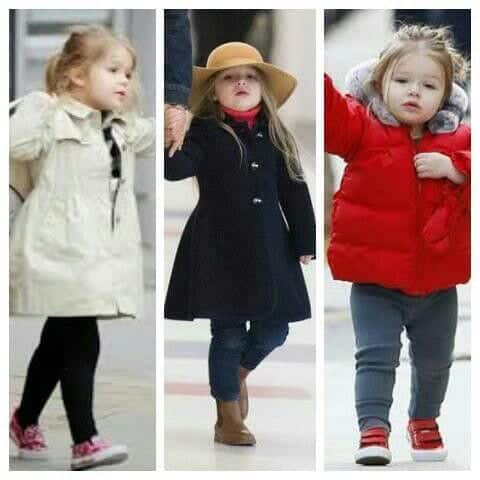 #47- Heading to Paris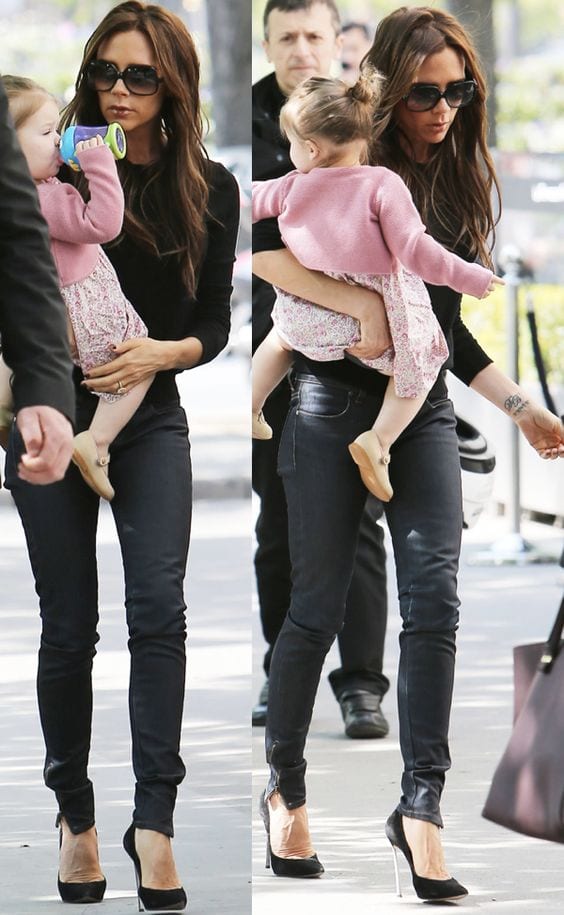 #46- Baby-Daddy Time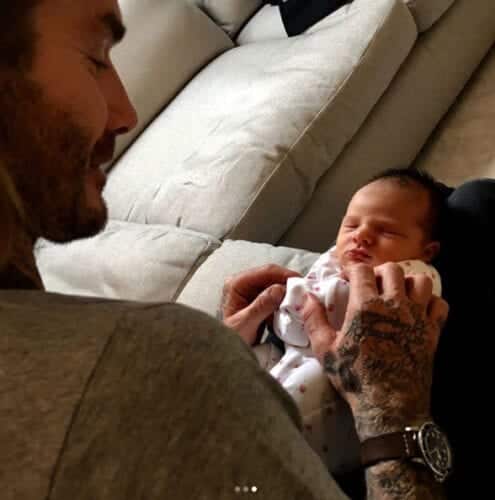 #45- Her Sparkling Eyes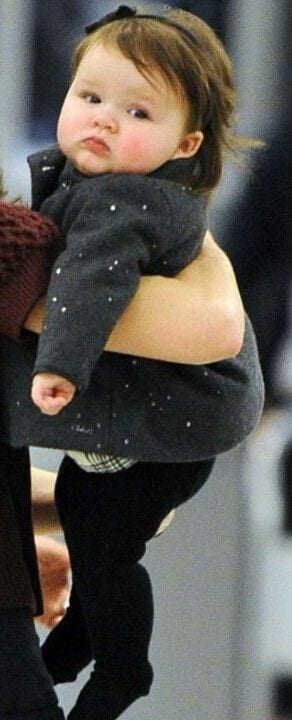 #44- Enjoying the Ride on David's Shoulders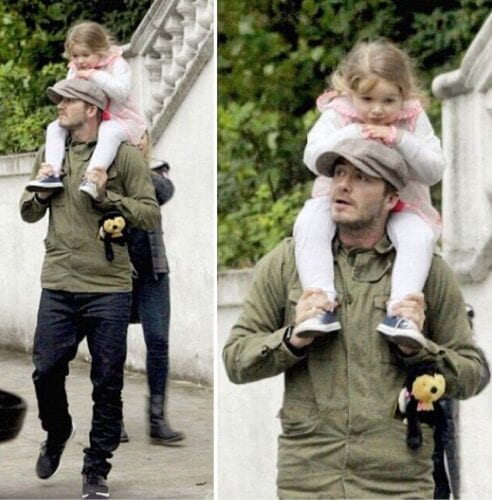 #43- Chubby and Cute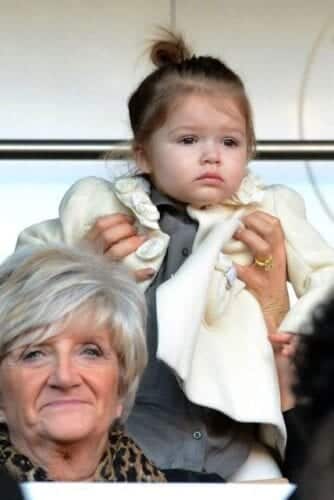 #42- Love Her Innocence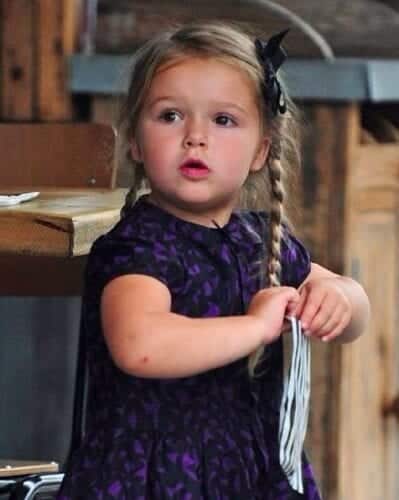 #41- Her Best Winter Looks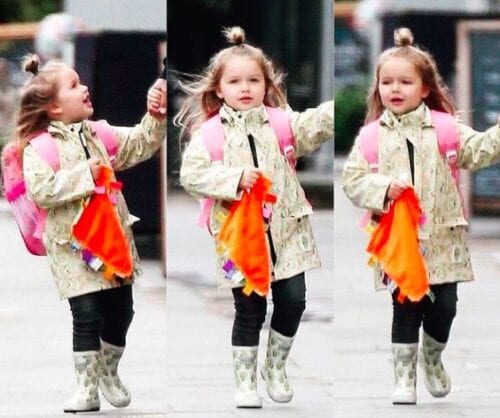 #40- Harper Beckham Top Knot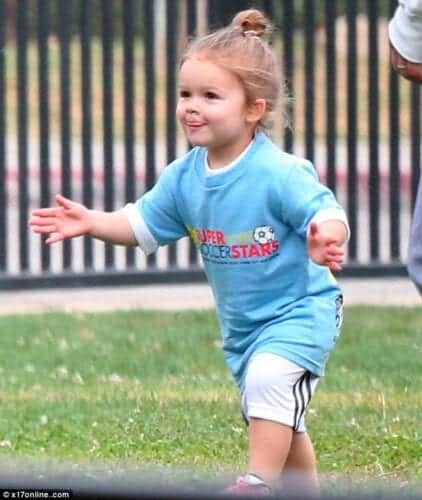 #39- Daddy's Little Princess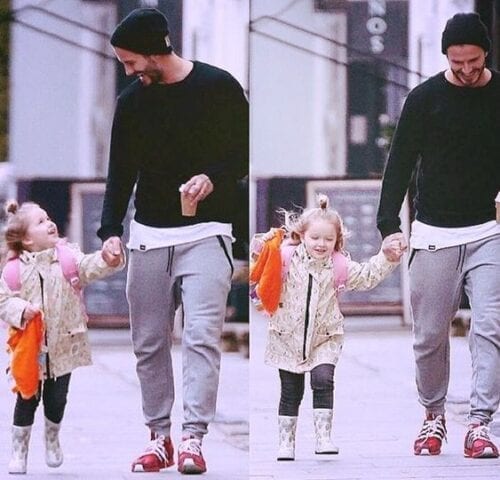 #38 – Harper Making Funny Faces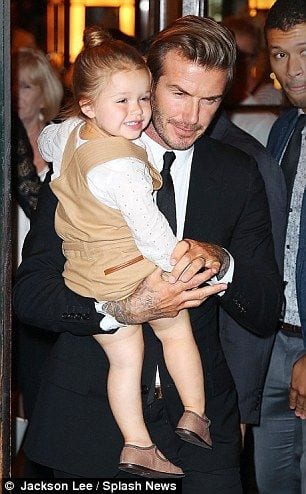 # 37 – Harper Beckham Going for a Trip to the Nail Salon with Mummy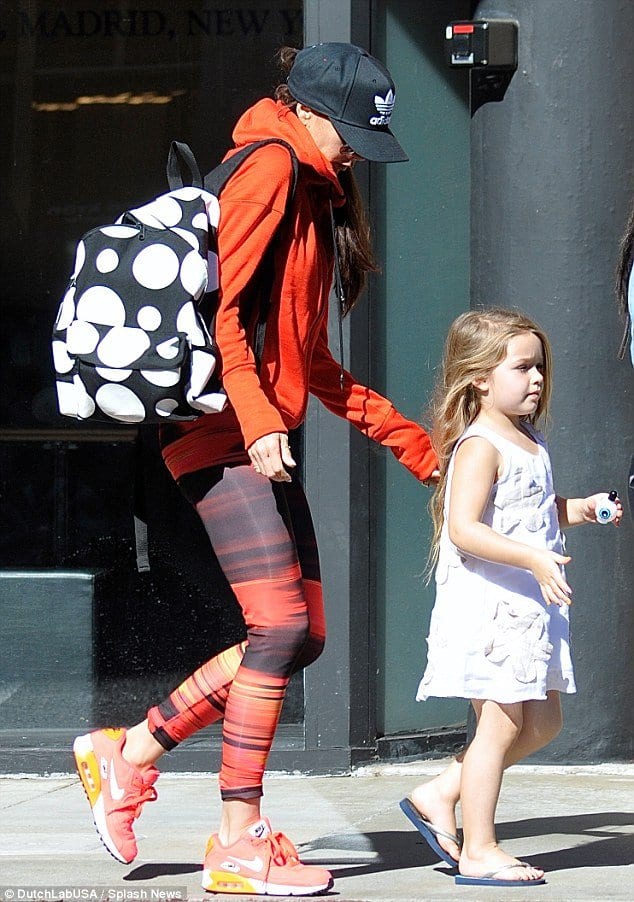 #36- Feeling Sleepy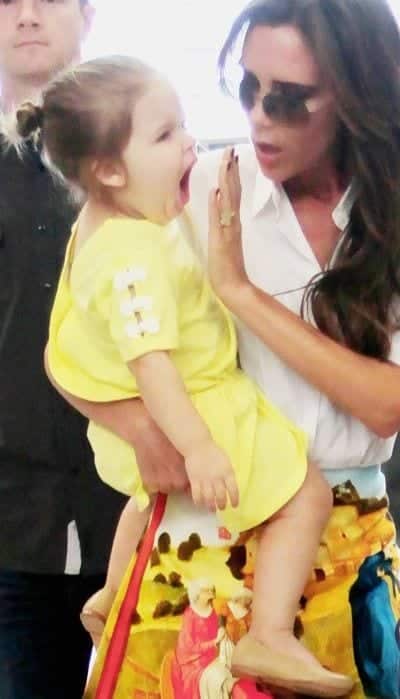 #35- Playing with Her Toys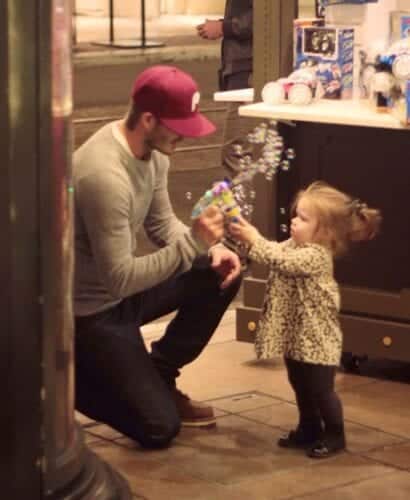 #34- Harper's Airport Outfit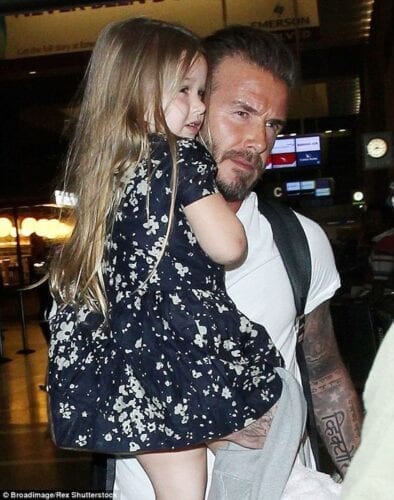 #33- Harper in the Park with Daddy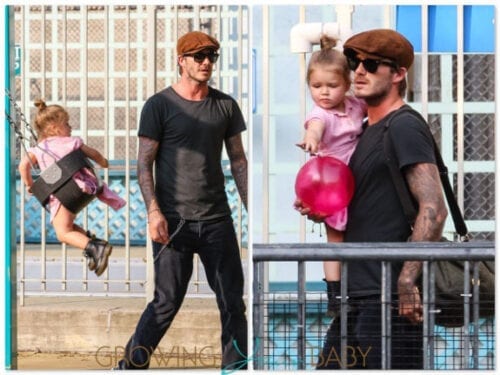 #32- The Cutest Baby Girl in Town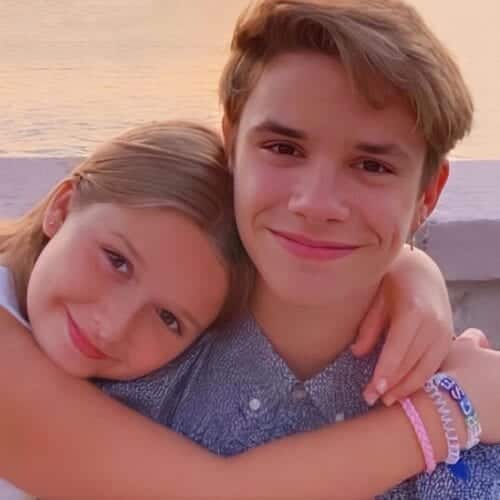 #31- Harper's Adorable Picture 2016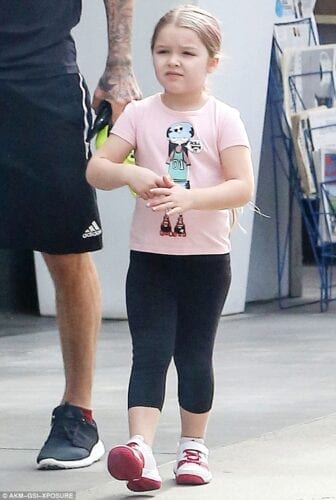 #30- Chilling with the Coolest Family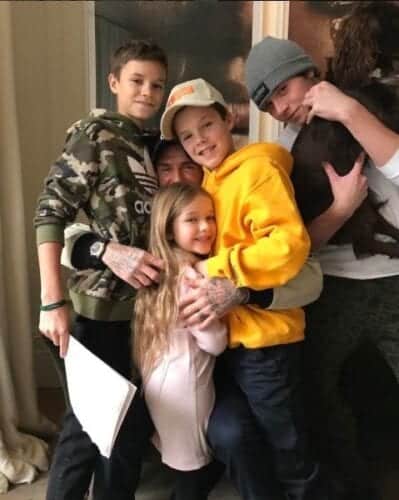 #29- Enjoying Her Ice-cream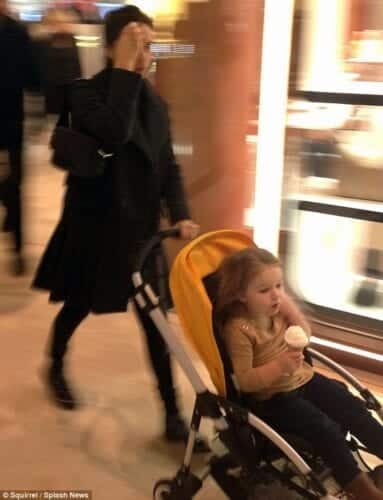 #28- Harper at the Hockey Game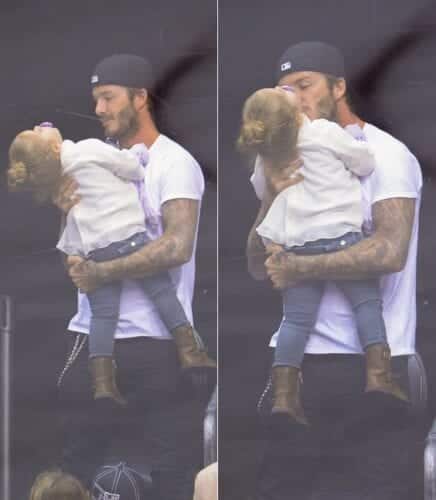 #27- Her Cool and Casual Attitude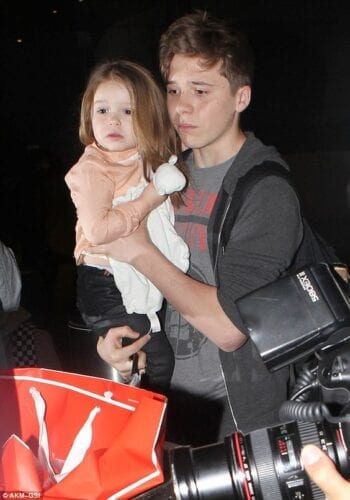 #26- With Brother at NYFW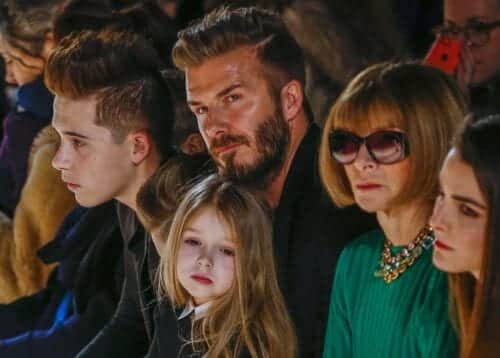 #25- Her All Black Swag Look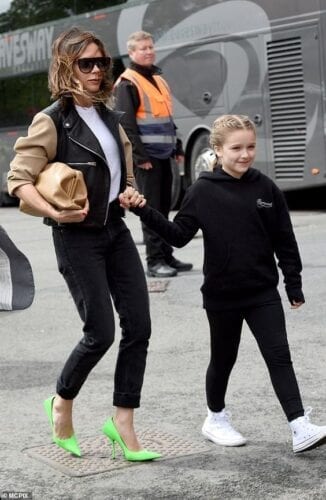 #24- Harper Beckham Kissing Her Daddy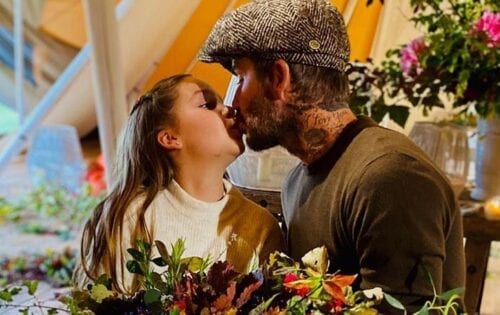 #23- Harper's Shopping Day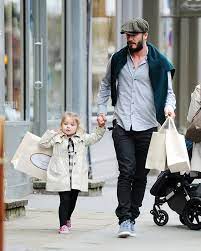 #22- Harper Beckham Attending the New York Fashion Week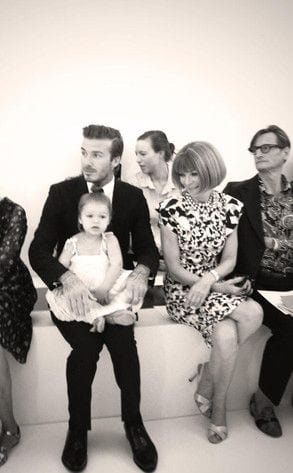 #21- 7 Year Old Harper Enjoying at Disneyland (2015)
#20- Her Urban Look in Bomber Jacket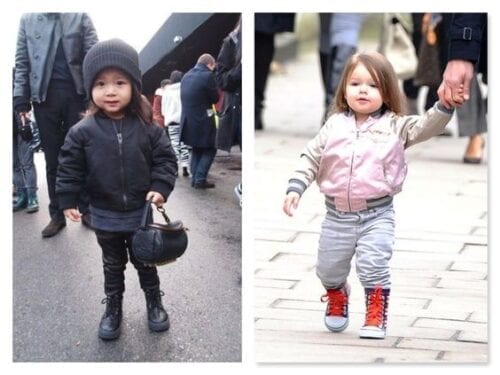 #19- The Cutest Top Bun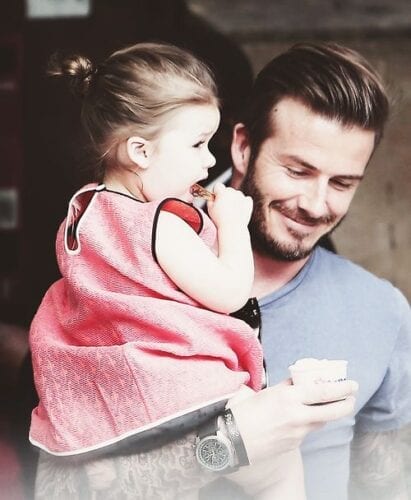 #18- Harper with Mummy Victoria Beckham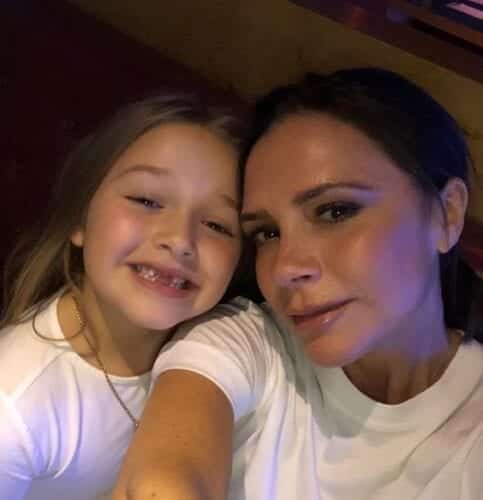 #17- Harper's Beautiful Long Hair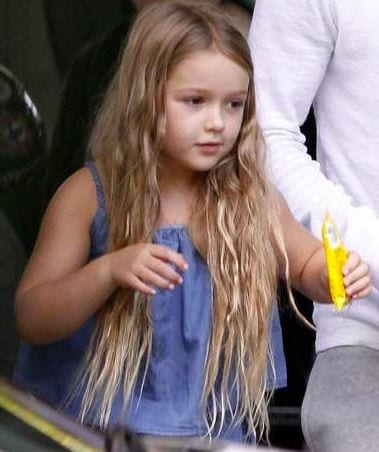 #16- David Beckham and Harper Out Shopping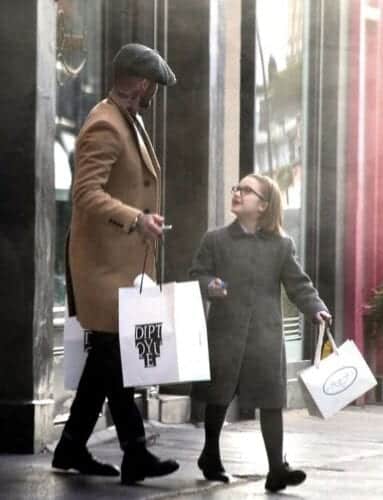 #15- Harper Having Fun with Daddy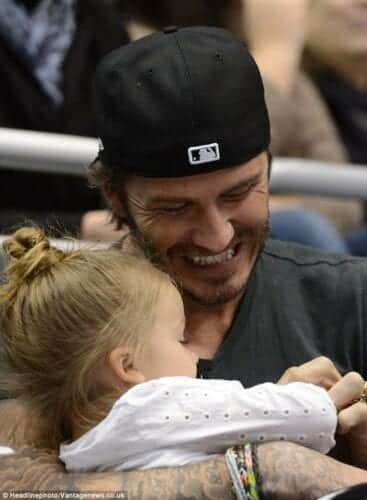 #14- All Cuddled Up in Winters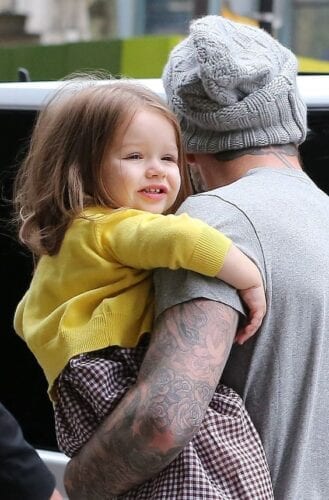 #13- Harper's Best Outfit 2015 – Her First Day of School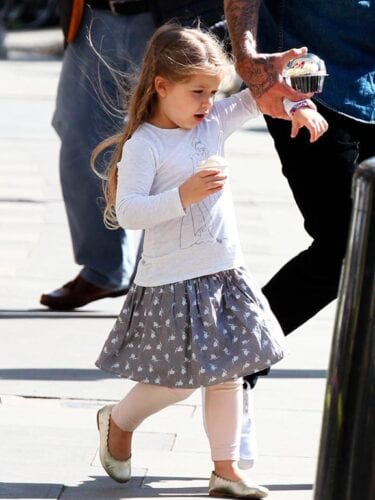 #12- Harper Watching Daddy Play Soccer and Cheering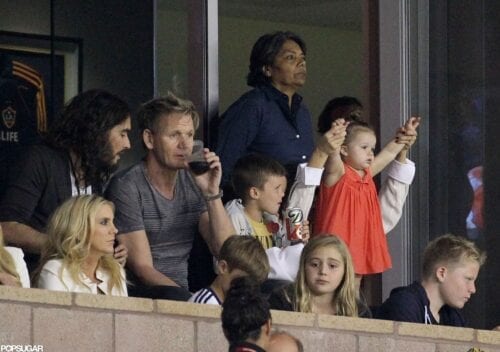 Via
#11- Harper in NYC with Cute Braided Hairstyle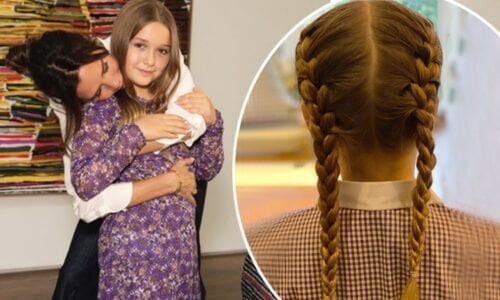 #10- Harper at Soccer Matches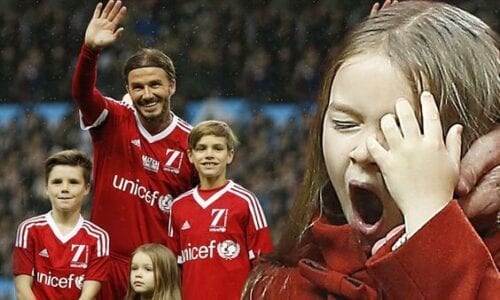 #9- Cutest Picture of Harper's Funny Face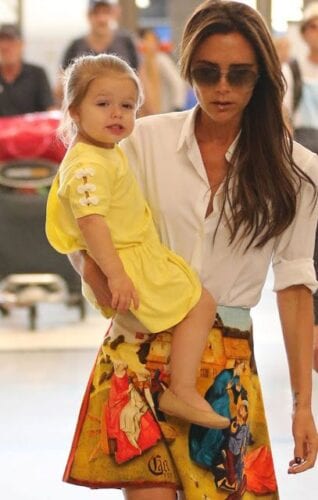 #8- Harper's Day Out in an Embroidered Dress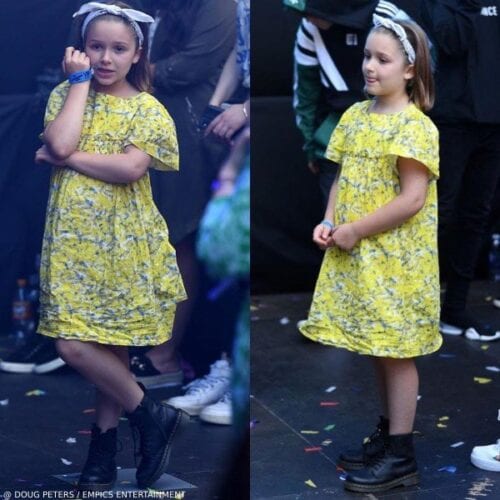 #7- With Big Brother Brooklyn Beckham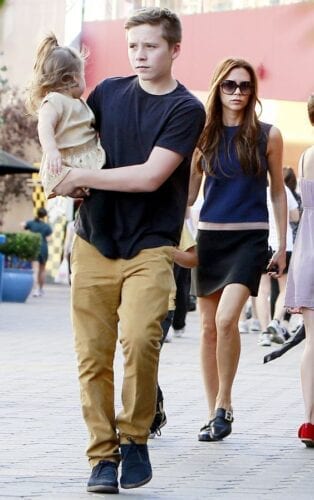 #6- Harper Beckham's Swag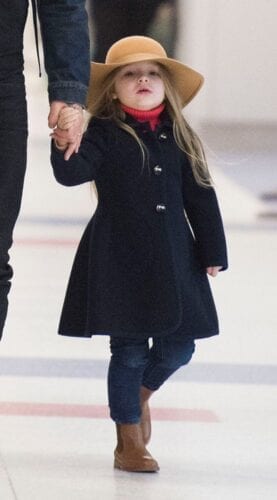 #5- Harper's All Girly Outfit for Father's 40th Birthday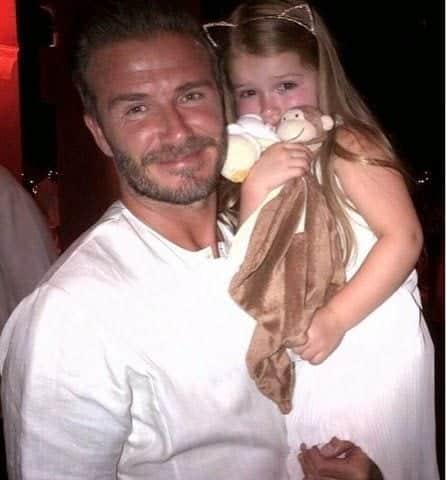 #4- Wearing a White Dress for Lunch with Daddy
Little Harper is just one year old here in this picture from 2012 and she's already setting the highest standards of cuteness!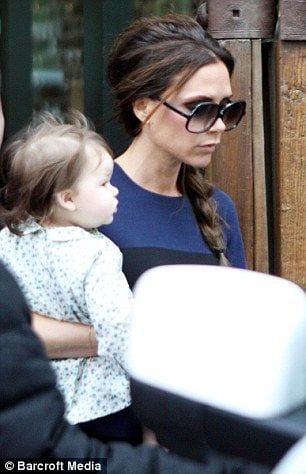 #3- Harper's Beautiful Floral Dress for the Airport
Isn't she simply the best dressed toddler ever!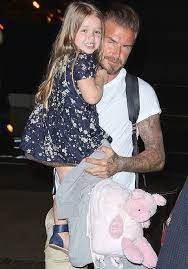 #2- Harper Riding Her Scooty
That proud look on David Beckham's face truly shows how much he loves his little girl!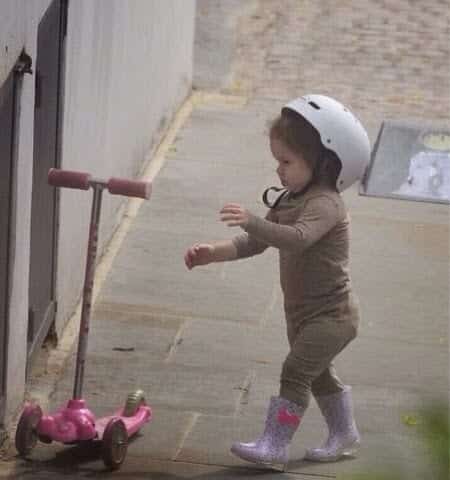 #1- Harper and Daddy Beckham Wearing Matching Colors
In this adorable picture from 2013, Harper is seen wearing the same colored maroon leggings as her father's sweater. This pic is from 2013 when Harper was two years old.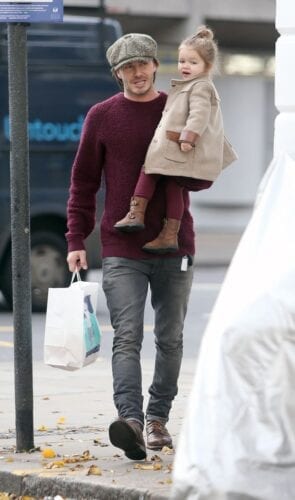 All images have been taken from Pinterest.