Dorm Room Essentials for Girls– Got a chance to go to your dream college? Awesome!
Now you are probably worried about the essentials for a college dormitory room. Thinking about your first-year dorm packing list, getting to know your roommate, off-to-college outfits checklist, or figuring out how to decorate or stuff your wardrobe into the way-too-small closet can be terrifying.
Making a home at college and recreating all the little details that make it special is an entirely different experience. You'll find that it can be pretty overwhelming.
Nevertheless, we've got you covered if you don't know where to begin. Discover the must-haves for your big day in this article.
What Should You Bring to Your Dorm Room?
We've already talked about College Tour Outfits and College Tailgate Outfits, so now it's time to get ready to move in.
I know it's hard to anticipate exactly how much stuff you will need in your dorm, but if it does not fit into a minivan, you probably are bringing too much.
Consider this as you pack: Am I really going to need this? It is unlikely that you will have a lot of time to read for fun, so leave the high school textbooks at home. Take one or two of your favourite stuffed animals with you, and you can keep the rest as comforts on your break. Colleges provide desks, beds, dressers, wardrobes, closets, and other furnishings. The rest is up to you.
Below, our guide is all about what must-haves you must bring when you are moving to college — your ultimate college packing list for girls.
How to make moving into college easier? (College move-in day tips)
The day of your college move-in will probably be a struggle for you, no matter how well you prepare. Nonetheless, here are a few college move-in day tips you should know to help you settle into your new place with ease.
Make personal info available:

The first step is to complete the forms in order to receive your keys and credentials. You will need your ID card and emergency contact information, so prepare both so everything goes smoothly.

Be smart when packing:

There is absolutely no doubt that packing will enable you to set up your dormitory room more quickly. Make sure not to throw all your belongings in the boxes. That will make organizing your dorm room much more difficult.

Arrive early:

Students typically move into their dorms according to a schedule, which varies by floor. Ideally, arrive a few minutes early to ensure everything runs smoothly.

Show up earlier than your roommate:

Once you get to the room, you can decide which side you prefer. As a bonus, you can set up your room all by yourself without being crammed in with your roommate.

Keep things you don't need for later:

It is easier to order large/heavy items after moving into your new home than to pack them up and struggle to fit them in your car.
1 – Wall Art
Decorating your walls is essential to keep bad vibes at bay. It is possible to make a confined space more inviting by decorating with wall art.
Whether it's colorful posters or posters with large letters, you need boho college dormitory ideas to fill your walls.
With a bohemian-style wooden bed frame, picture frames, and 3D posters, your bedroom will look chic in no time. You can also make your own dorm room wall art for less than $50!
2 – Soft Dorm Rugs
Late at night, bare concrete floors are extremely cold. Keep your toes warm with an inexpensive sisal rug or carpet remnant. Even when you are not stretching out in a downward dog, you can use your yoga mat as a rug! Consider a dark-coloured covering if you need to clean your floor often.
3 – Comfy Chair
The majority of college dorm rooms lack a comfortable chair, or if they do, the chair is uncomfortable, bulky, and old. The perfect college chair will make your dorm seating comfortable and practical. Urban Soft Folding Chairs like this one provide high levels of comfort and functionality for dorm rooms. This comfy chair is an ideal choice for relaxing, studying, or spending time with friends. Even if you plan to spend hours sitting down, it's worth it!
4 – Fairy Lights
Now I know you're thinking that this isn't really an "essential" but fairy lights are so multi-purpose and you'll get many occasions to use them during your college years. You can use them for your room decor, to celebrate your friend's birthdays, for college events and so much more.
Fairy lights, which come in many styles and colors, bring a sense of whimsy to a room. Lighting strings are essential to a room's ambience; they create a cosy, warm feeling! My favourite string lights are the ones with the photo clips – they instantly add a fresh look to a wall!
5 – Blinds or Curtains
We often overlook curtains when it comes to setting up a room. Standard blinds provide privacy and block out sunlight while filling your window with a sense of beauty and comfort. Your dormitory curtains will help you sleep better and manage the temperature, lighting, and privacy.
6 – Desk Lamps
Just imagine what a desk would be like without a lamp… Imperfect! Hence, a desk lamp in college is a must-have to study at night without disturbing your roommate. It is great for taking notes at your desk late at night without lighting up the entire room.
I love the sleek, modern design of this lamp. Also, it comes with a phone charging port and a dimming switch. It has everything you need in the nightlight.
7 – Sheets & Comforters
While you can't go without sheets and comforters, buying cheap bedding that you'll have to replace in a few months will break the bank. Set your dorm room up in style with a 100% cotton set that is garment-washed and comfortable. They come in over 30 color combinations, and each wash makes them softer.
8 – Mattress Toppers
It is rare to find a comfortable mattress in a dorm room. You will spend most of your time in bed, whether sleeping, studying, or watching Netflix, so it needs to be just as comfortable as the bed at home. This mattress pad allows you to regulate your body temperature in both the summer and winter by regulating the amount of moisture. In addition, it will provide an additional layer of cushioning as well as eliminate the smell of old college mattresses.
9 – Your Favorite Pillow
It is ideal for hard-working college students to sleep well at night. A good night's sleep helps you recharge after a long day of studying and working. Bedding basics are crucial for making your dorm room a relaxing, unwinding, and re-energizing space.
Your bed will feel more comfortable with a memory foam pillow, and you will sleep better. This memory foam pillow will keep you cool while you sleep because of its breathable and cooling features.
And even if you're buying a new pillow, it's a good idea to take along the one you use at home as it's what you're used to sleeping on so it'll make you feel at home.
10 – Luxury Duet Covers & Fuzzy Blankets
No matter if you have a down comforter or not, a duvet cover can be an amazing addition to your college dorm bedding.
No matter how warm your bedding set is, dorm rooms can be brutally cold. With an extra blanket, you can snuggle up to study or just relax with friends. A plush throw this will keep you warm without making you overheat while adding some color to your boring bed.
11 – Bedside Shelf
You may find it much more convenient to have a shelf by your bedside if your loft bed is too high to put a nightstand on. This bunk bedside shelf is best for your college dorm bed frame, allowing you to place your phone and other accessories on it while you sleep.
12 – Desk Organizer
In my opinion, the quality of productivity depends entirely on the environment. It is impossible to be productive if your workspace is cluttered. If you're going to spend a lot of time at your desk in college, your desk should be organized so as not to impede your productivity.
Here comes a desk organizer in handy. With this solution, you can keep the items you need for college easily accessible on your desk without clogging it up. This desk is perfect for organizing all your supplies. It has a cute marble pattern as well.
13 – Coffee Station
College students rely on coffee to stay energized, so I'm sure you do too. If you want to make coffee on demand, go for a system that does not have a hotplate, such as a French press or pod-based in your small dorm kitchen. With the Single Serve Coffee Maker, you can prepare a variety of coffee, tea, hot cocoa, speciality, and iced drinks. This coffeemaker is portable and designed for small spaces.
14 – Power Strip + Extension Cord
Students rely heavily on technology for both work and play, so having devices charged quickly and efficiently is more important than ever. There may not be enough outlets in a dorm room, so this power strip is crucial for lighting, speakers, and chargers. It has surge protection, so your term papers are protected. Once you've stretched it behind your bed, you can plug in phones and tablets at the top of your desk.
Via
I would also recommend that you go through these College Party Outfits.
15 – Daily Planner
The schedules of college students are among the busiest in the world. It's hard to keep track of all the classes, extracurricular activities, internships, and jobs that come with each day.
Many students use Google Calendar to keep track of their schedules, but others may prefer to write it down in a planner. Since experts say handwritten tasks, notes, and reminders are more likely to stick in the brain than digital alternatives. Anyone in college must own this.
16 – Jewelry Organizer
Fashion isn't just for the runway! Even dorm rooms can have a fashionable flair! You can still accessorize with your favourite jewellery despite the smaller space!
It is simply not possible to waste precious time digging through a messy dresser for a missing pair of earrings in the morning when you are in a hurry. In addition, tangled necklaces are a pain!
There is no better solution than a jewellery organizer; it offers you an array of slots, pouches, hooks, and compartments that make it easy to store any style of necklace, bracelet, anklet, or pair of earrings.
17 – Makeup Storage Drawer
Having a limited amount of space shouldn't mean your beauty routine suffers! This makeup storage drawer provides easy access to makeup with optimal visibility in small spaces for quick morning rituals. Organize your foundation, bronzers, blushes, and eye shadows with trays and drawers so you can easily sort them. Taking stock of your possessions and the items you use the most is surprisingly easy!
18 – Under-Bed Storage
Stocking up on storage containers that make a living in a tiny dorm room completely manageable is the most important thing to do before moving into a dorm. Cotton under-bed storage bags are the best choice for storing out-of-season clothing, extra blankets, and spare sheets. Due to their breathable fabrics, they help keep linens and textiles fresh.
Via
19 – Tier-Cloth Hanging Shelf
As an alternative to a dresser in your dorm room, you can hang a cloth shelf system such as this one on your closet rod to provide easy and convenient storage of clothing, shoes, and luggage on the floor.
20 – Mini-Fridge
Obviously, a mini-fridge is an essential appliance, as it allows you to keep snacks and quick meals fresh and cold. Having to study for so long will leave you hungry! Colleges typically provide guidelines for purchasing refrigerators and microwaves upfront, but in case – this space-saving compact refrigerator could be a game-changer.
21 – Photo Frame with Your Favorite Photos
If you want to take some memories of friends or families along, grab your favourite photos and a simple frame that you can place them in.
22 – Laundry Basket
You'll obviously need a laundry basket for your dorm room, but the size and type you choose is up to you as you can even go for an under-the-bed basket, a plastic one or a sturdy basket. I would recommend browsing all the options in-store or online before you make a decision.
Frequently Asked Questions
Q. What clothes to bring to college? 
A good rule of thumb is to buy enough clothing to last a season or two. You can take some clothes back home with you to exchange when you return home for winter break or another time when the seasons change. Prepare formal wear for job fairs, networking events, or interviews. Take your workout clothes with you if you exercise or use a gym. You can also get plenty of ideas from our post on College Girls Outfits.
Q. What does a girl need for her dorm room?
Make sure to pack these items for your first move away from home as a college student.
A spare set of sheets
A large microwaveable bowl is a must
Headphones that reduce noise
Table lamp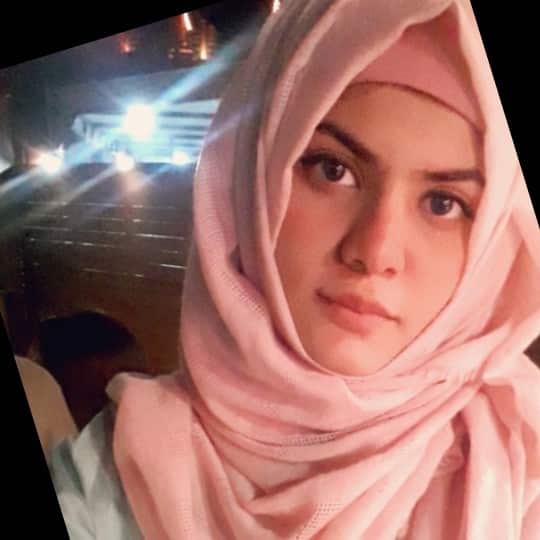 Versatile Content Writer proficient in researching, writing and editing diverse content. Works with minimal input to produce engaging, authoritative and error-free work.