Are you looking for Cute Hairstyles for Black Teenage girls? You have come to the right place. We bring a collection of trendy hairstyles for black girls that are very popular these days. This collection has a variety of cool hairstyles for different types of hairs.
African girls or Black American girls mostly have curly hairs because of genetics. You can try different curly hairstyles that go with your personality. I think that it becomes too mainstream these days. So all the black teenage girls who want to try some new hairstyles for them, you can have many options if you straighten your hair. Braided hairstyles for black girls are very trendy these days. School going girls now love to try different braids to keep up with the latest hairstyle trends. Black girls with small hairs should go for bob hairstyle and add different shades that suit your personality. From the following images, you can get a lot of the latest hairstyle ideas for black women.
What Hairstyles Look Best on Black Teenagers
It is essential to choose the right outfit that goes with your hairstyle to make you stand the most. That is the reason black girls get confused while selecting the outfits that go perfectly with their hairs. You don't have to make a random choice. Check out these 17 stylish outfits for black women. Matching these outfits with the following hairstyles is undoubtedly going to give you a chic look. Good Luck.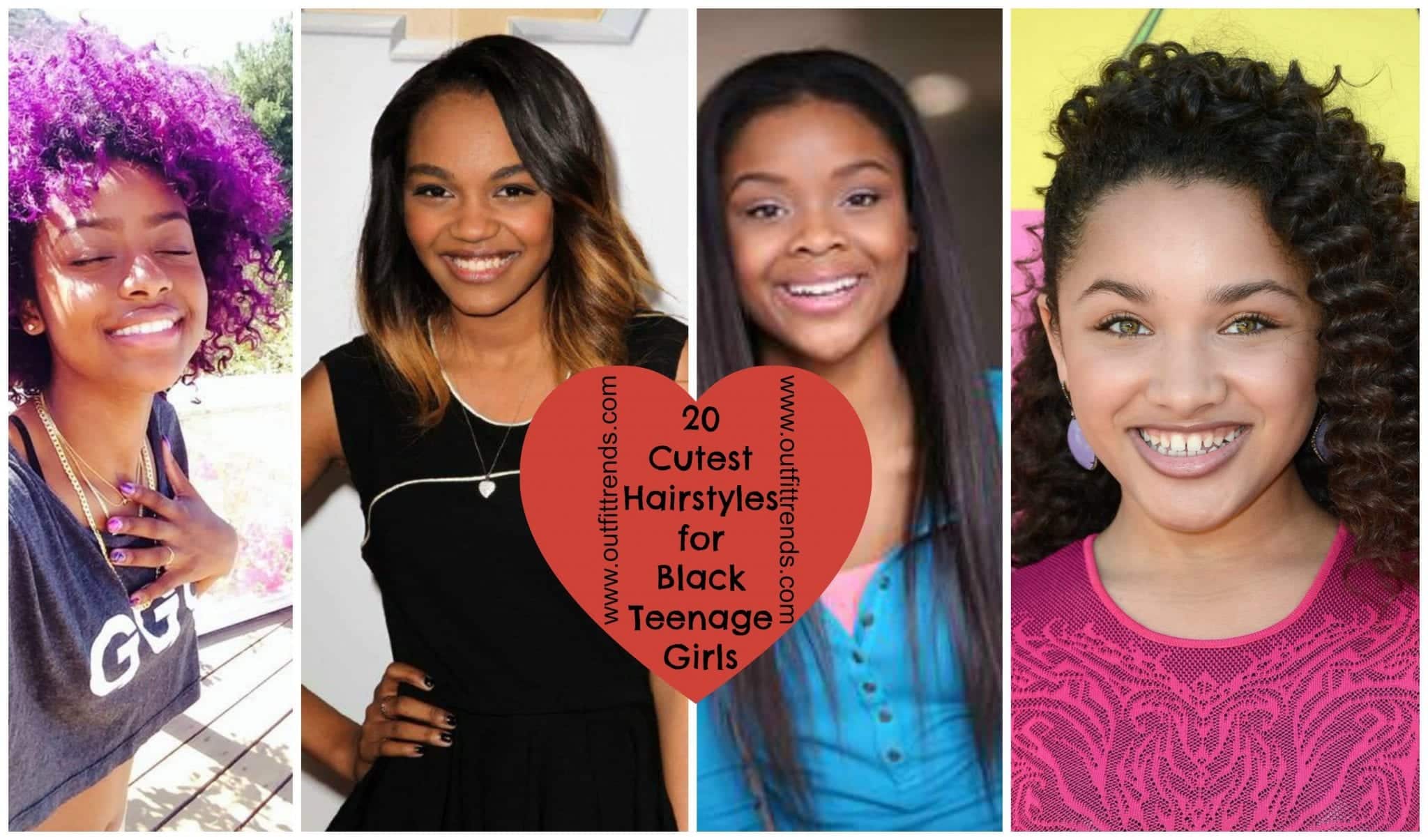 How to Choose Hairstyle and Haircolor for Black Girls
Choosing the best hairstyle and hair color for dark skin tones can often be tricky, so here are some tips you can follow to get the best look possible:
Do go for warmer hair colors such as yellow or orange, toffee, maple brown, etc., as they will give a natural glow to your skin and make your best features stand out.
Avoid colors that are too bright, for example, neon colors.
If you color your hair, then don't use the regular shampoos and conditioners, instead, go for ones that are designed specifically for colored hair as these will keep your hair color on for a longer time and also keep the texture of the hair nice and soft.
Bangs, layered cuts, and razor-cut hair all look stylish on girls with darker skin tone, and they look particularly chic on teenagers.
In recent months, top knot bun has been mainly trending, and it looks great on teenagers. Moreover, it can be styled for both casual look at the school, and the formal party looks as well. Here are 20 Cute Outfits with Top Bun Hairstyle to Compliment Style
↓ 1. Red Hairstyle
Because of the ethnicity and background of teenage girls, we would recommend styles that will be according to the facial type and bone structure that is most common to these pretty young ladies. These styles can be adopted by other women also, but please never do fashion or follow a trend just for the sake of doing it. Always keep in mind your personality, your body type, your face, your complexion, and height, etc. These are the elements that define you, and we want to help you accentuate these elements. Afro-hair is challenging to handle, but again there are ways that you can adopt if you have this kind of hair. Do check out these 18 Perfect Beach Outfits for Black Girls this Summer
The first option, which is also very common, is to have your hair straightened. Either you do it daily, which is difficult keeping in mind your schedule, so have a professional do them for a year or so. Then have some fun with the color also. You can choose any shade you want, but red, mahogany suits the skin tone of this ethnic group. Have a new style cut also. If you have an oval face cut, go for bangs and a bob. Now you cannot just keep the hair nice and tidy. Focus on the overall look. From your dress to make up. Beautiful thick liner with red lips and a pretty frock with pumps will look nice for a party.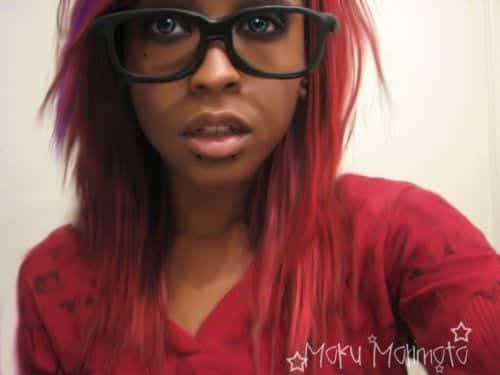 ↓ 2. Blonde Hairstyle.
Elegant, gorgeous, and eye-catching. This is such a fabulous hair color and haircut that is helping the girl look chic and stylish effortlessly.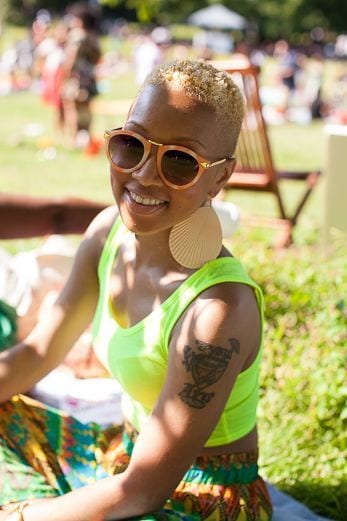 If your skin tone is this shade of golden do go for streaks, low lights, highlights, or just straight up blonde like Beyonce. But to keep this haircut in perfect order and to look this nice, you need to have straight hair again. Choose subtle day makeup done with the whole look. This will look ultra glam with jeans and a fab top for a lunch date.
↓ 3. Blonde Bob Hairstyle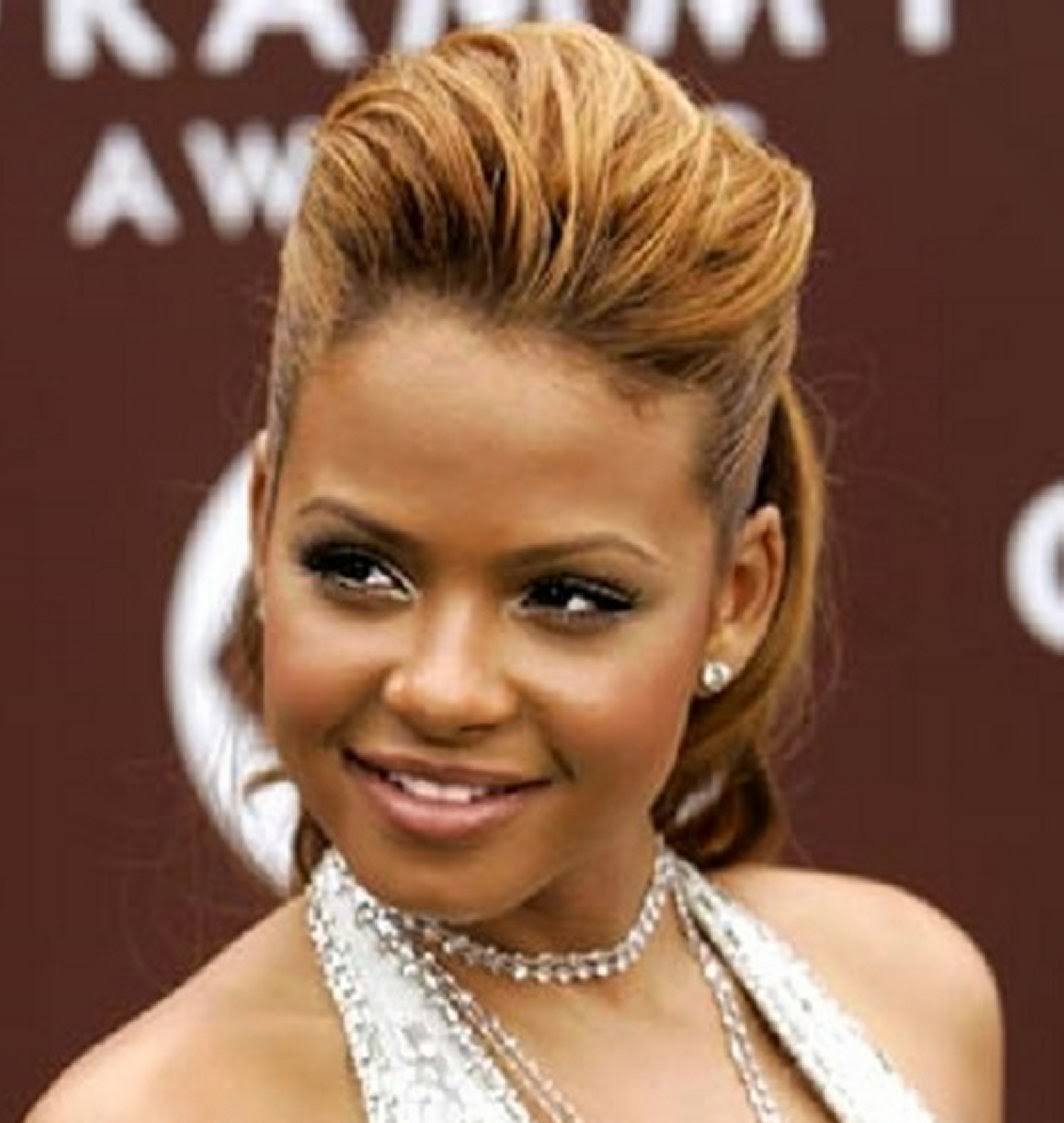 ↓ 4. Long Curly Hairstyle for African Girls
Having Afro hair doesn't mean that you can't style them. Rather they look nice when braided or just gelled up and are long. Do the braids in the quarter of the front part of the head. Glittery make-up and pink natural shades enhance the overall look, especially for homecoming or a Christmas party. RECOMMENDED: 17 Most Swag Outfit Ideas for Black Girls- Swag Style Tips
You can also put your curls in a stylish updo like Barack Obama's beautiful daughter, Sasha Obama: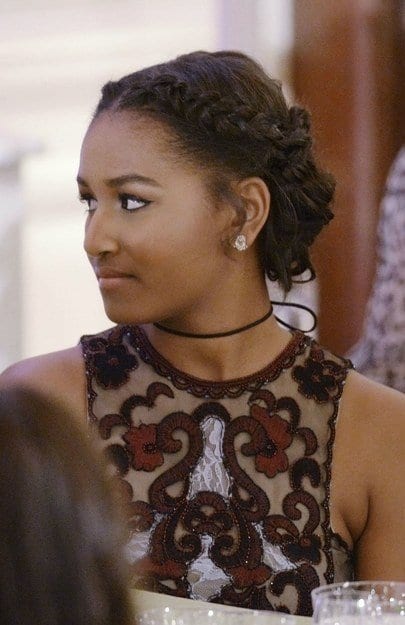 ↓ 5. Sleek Hairdos For Convocation/Graduation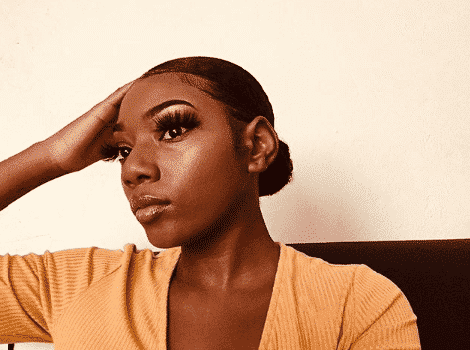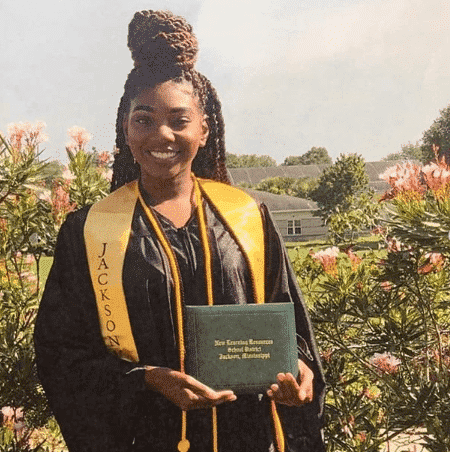 ↓ 7. Black Teenage girls Curly Hairstyles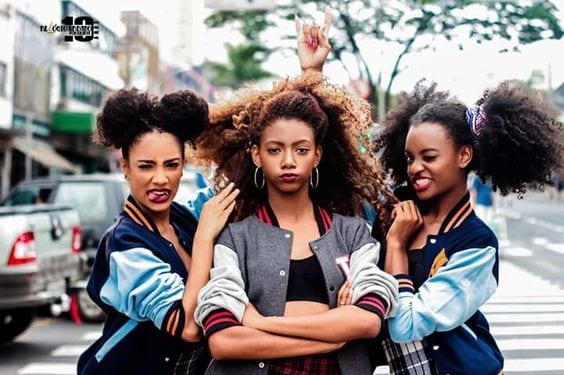 ↓ 8. Blonde and Black Hairstyle for Dark complexion Girls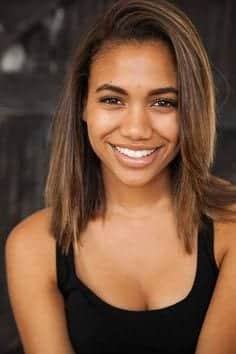 ↓ 9. Twist Hairstyle for Black girls with Short Hairs
Have your pretty long hair tied up in multiple braids bunched in a pompadour style. Yellow color tones look glamorous with the Afro skin tone, so wear something yellow with this style.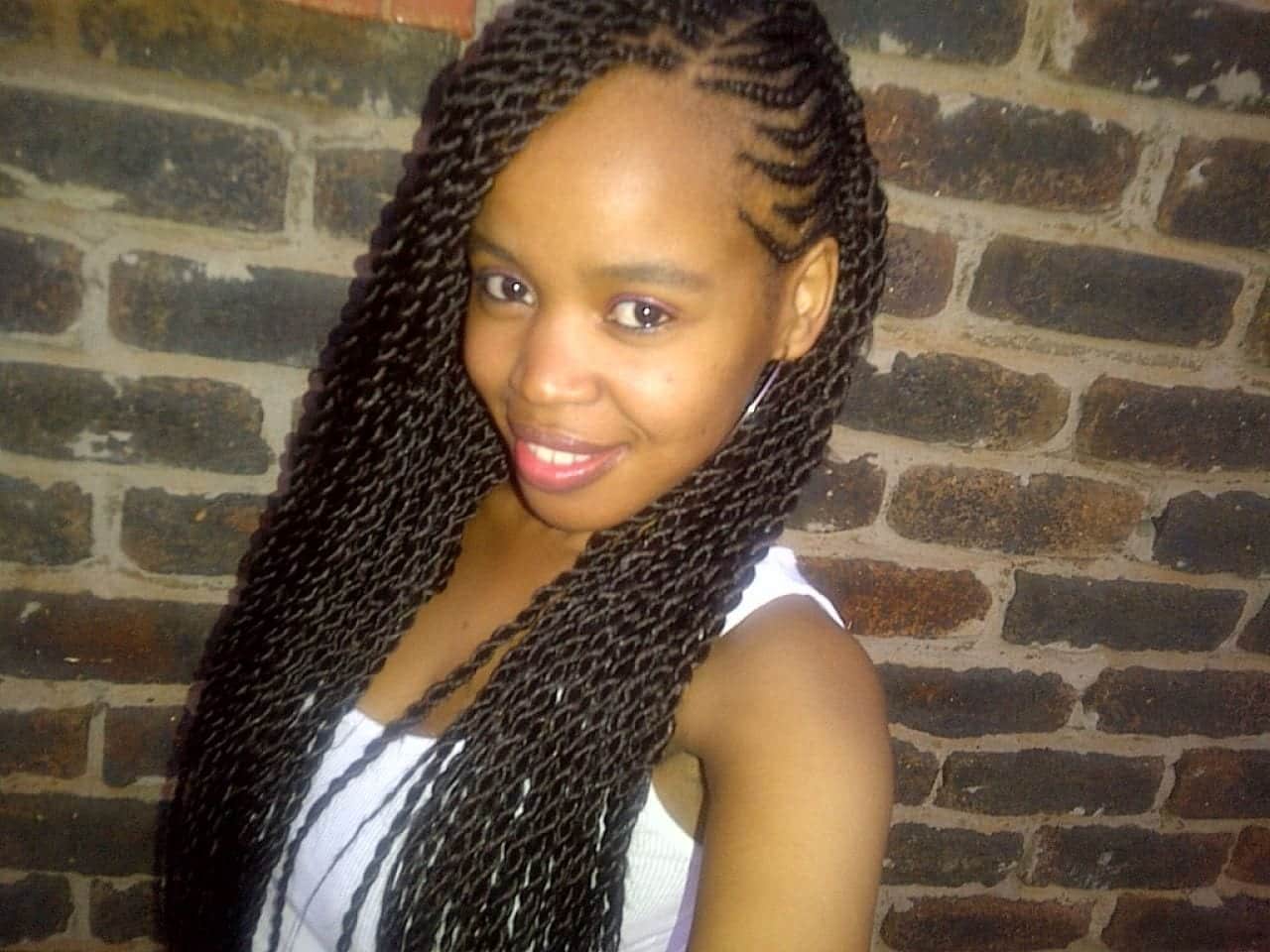 ↓ 10. Braided Hairstyle
Perfect party style for those who love braids.
Here's some more celebrity style inspiration, Ajiona Alexus looking spectacular in a braided hairstyle.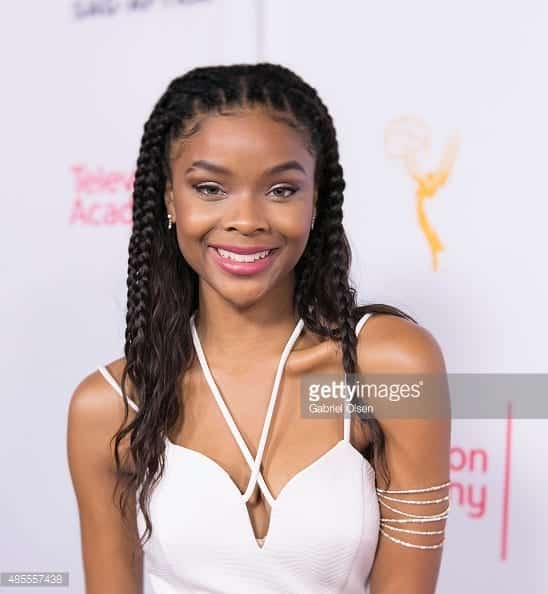 ↓ 11. Cute hairstyles for medium hair
For Medium length hair, it is always an excellent option to go for straight, sleek hair: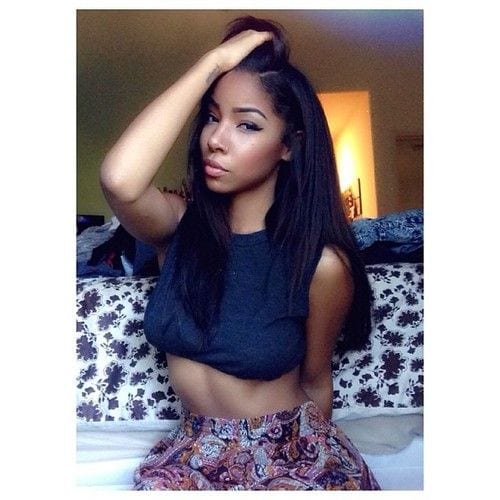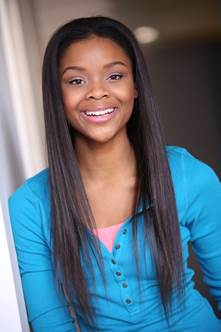 ↓ 12. Black Girls Layered Hairstyle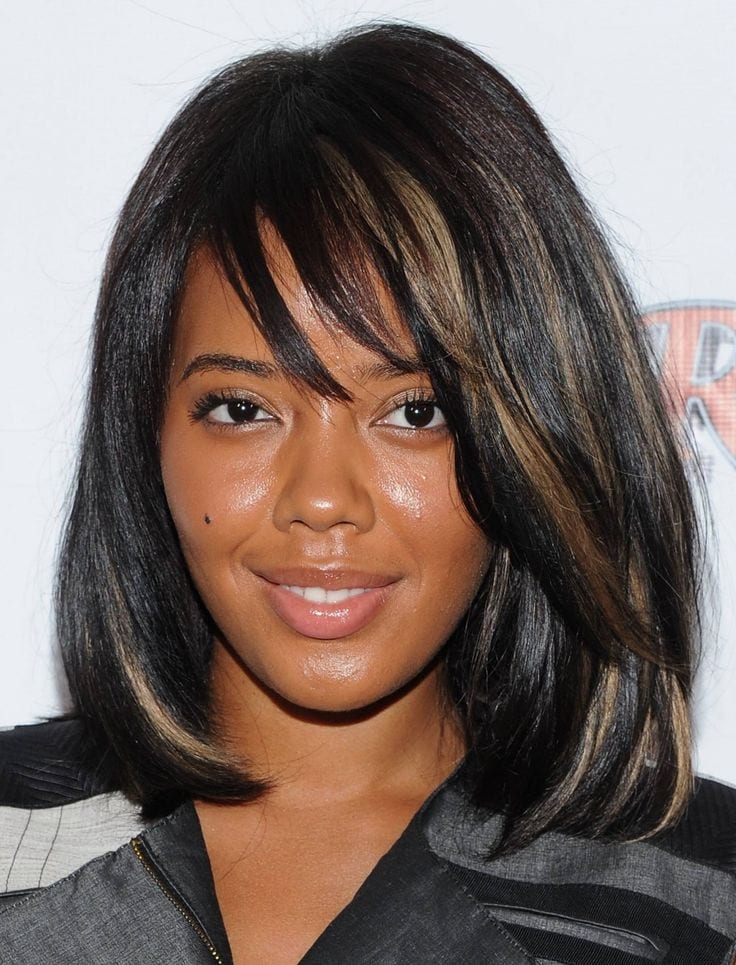 ↓ 13. Cute twist hairstyle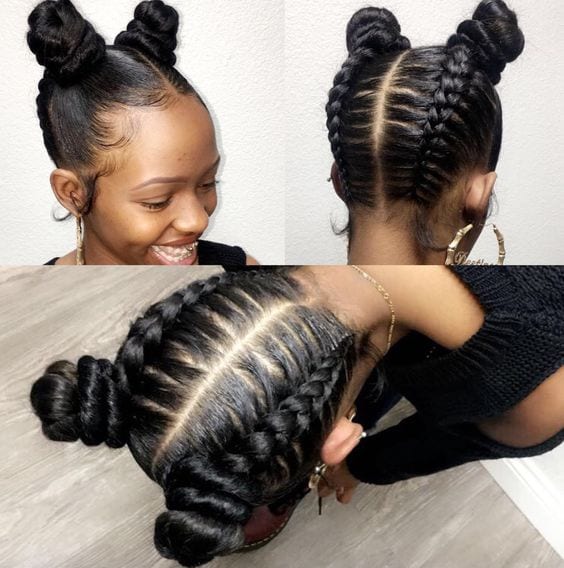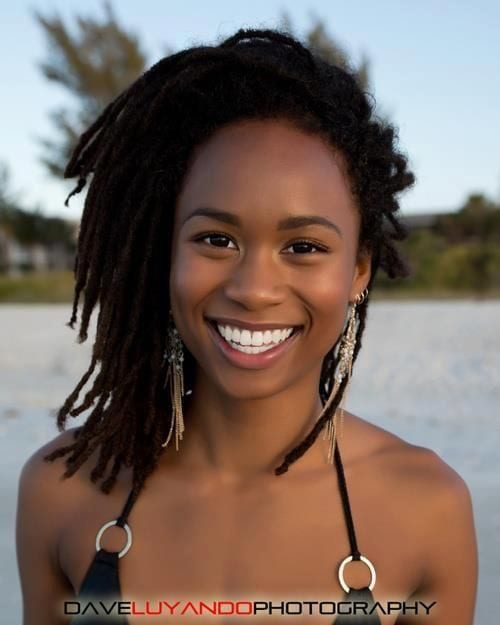 ↓ 14. Black and red Curly Hairstyles for young black women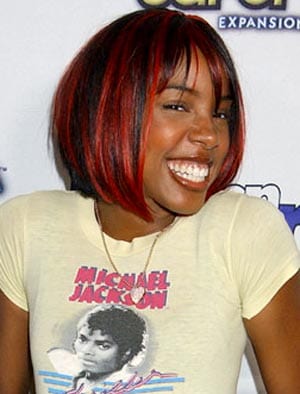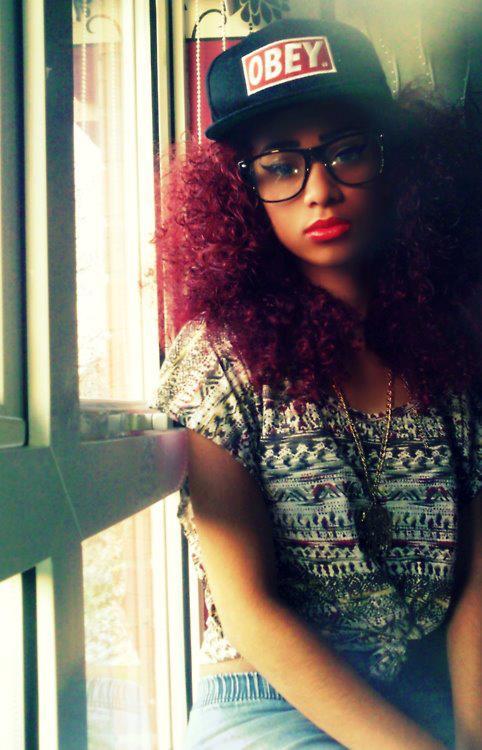 ↓ 15. Curly Hairs with Medium Length
Actress Jaylen Barren shows off her gorgeous curls by styling them with a deep side-parted hairstyle: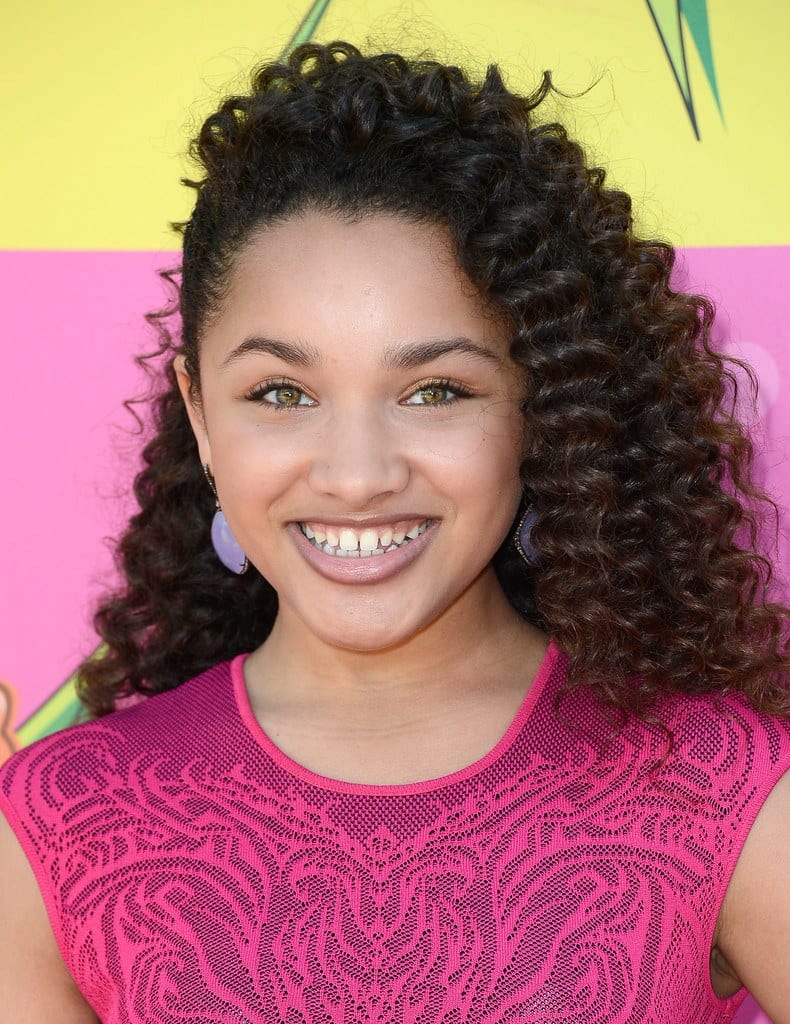 Via
↓ 16. Bob Haircut Black Teenage Girls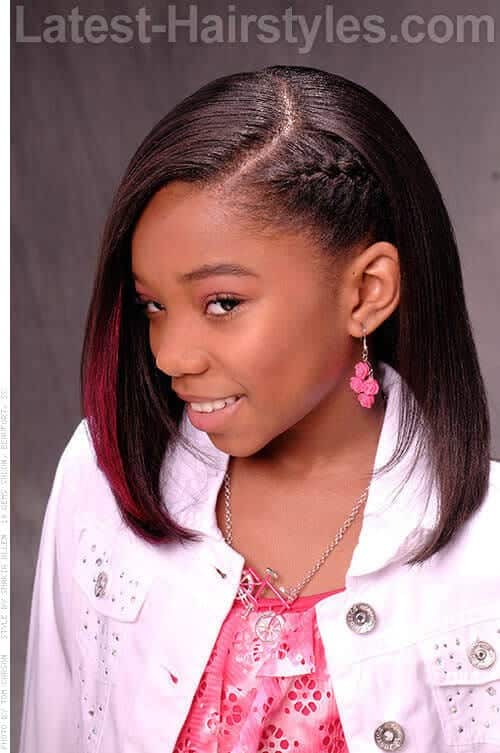 ↓ 17. Funky Hairstyle for Little Black girls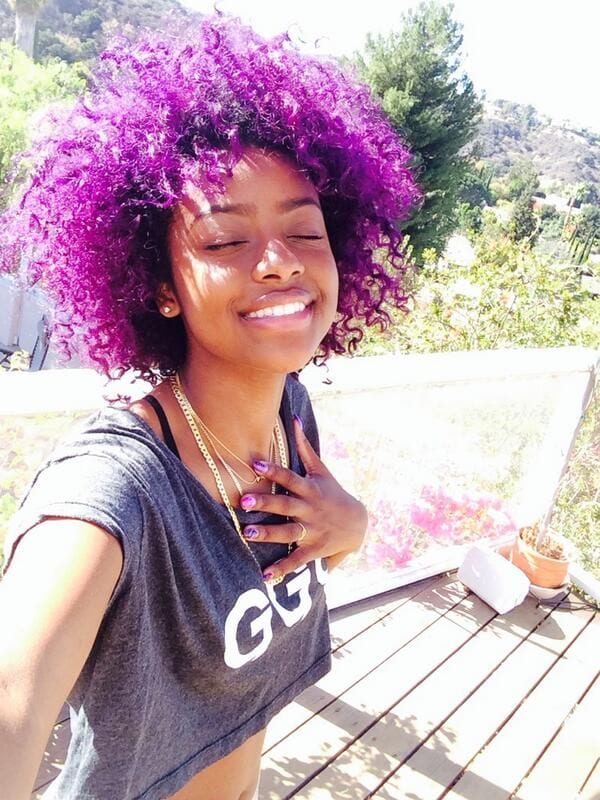 RECOMMENDED: Top 13 Cute Purple Hairstyles for Black Girls this Season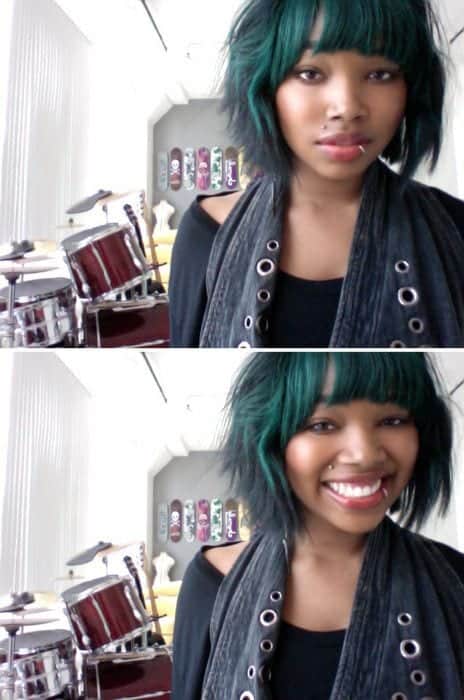 ↓ 18. Wavy Hairstyle for Girls with Medium Length Hair
Here we see Malia Obama in sleek, wavy curls: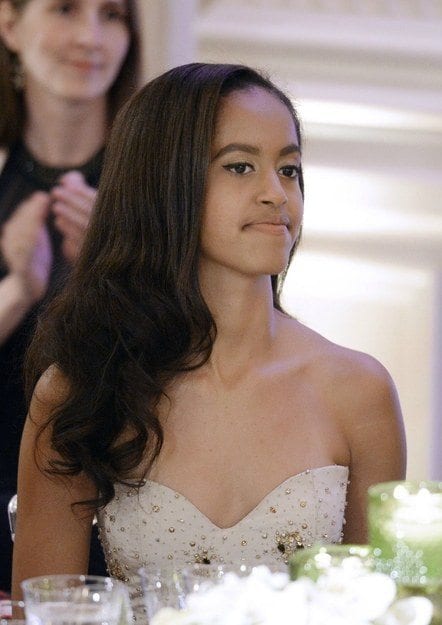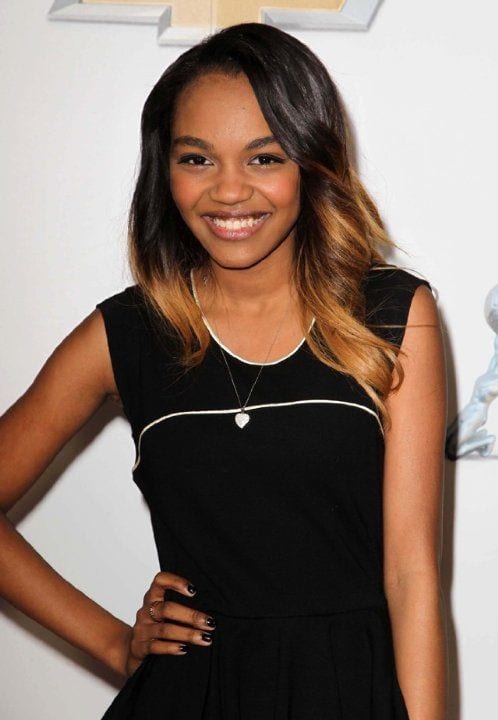 ↓ 19. Black Girls Hairstyle for Prom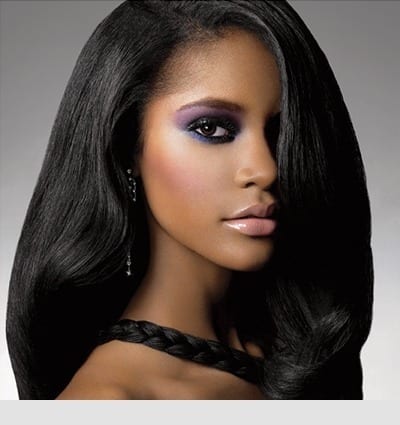 If you don't feel like going with open hair, then opt for a top bun instead as it is the most trending hairstyles these days and looks great on teenagers. This is proven here by the lovely actress and singer, China Anne McClain.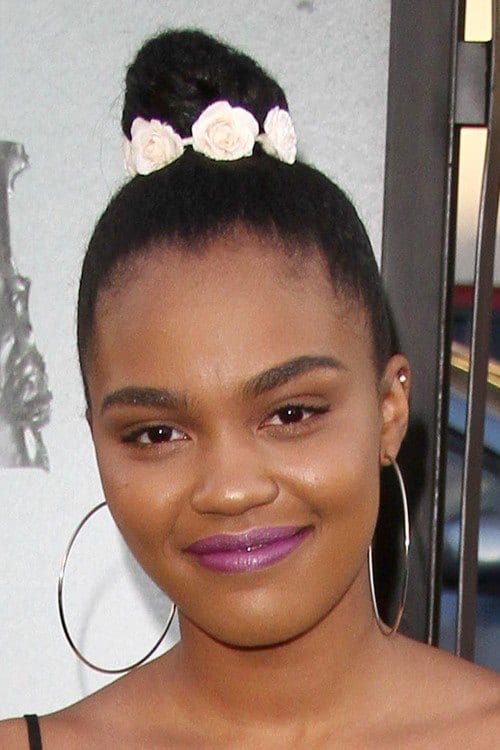 Or go for this simple hairstyle that's made for the prom queen: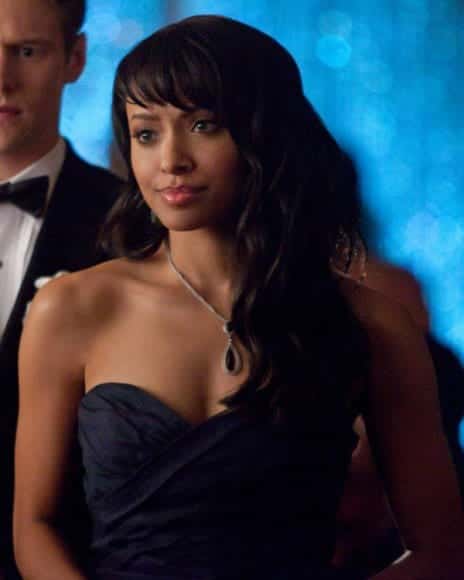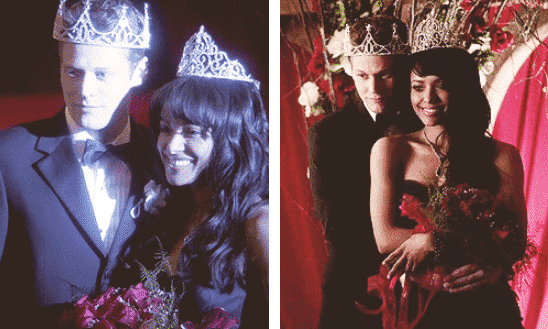 ↓ 20. Young Black Girls with Purple Hairstyle