Boy Baby Shower Ideas: Our heartiest congratulations and well wishes for this new and exciting phase of your life. There is nothing more beautiful, exciting yet challenging than motherhood. While it completely changes your life it also brings newfound meaning, patience, and tons of life lessons.
You two are no longer just the two of you, a new member is coming to fill your life with love, laughter, and poop.
Life, as you know, won't be the same and to embrace your new life with fun, love, and pomp we have curated the 'It' list for the baby shower, from outfits, and decor to gifts and food, this is the only blog you need to read to prepare for the perfect baby shower.
Be it the mother or friends and family, there is something for everyone here.
But first things first, let us start with the most important thing – What to wear
Baby Shower Outfit Ideas for Mom
While we've already talked about the Best Baby Shower Outfits For Family, here are some outfits for the mommy-to-be.
20. Look like the Golden Goddess in this Gown and Pair it with Side Bun
Bring your bling, this 'main character' outfit is especially for our fashionista divas who love to shine. This striking gold gown with a stunning drape and a crafty cinched detailing at the empire waist will beautifully accentuate your curves while showing off your beautiful baby bump. Style it with a dramatic lip, and side bun and our queen mom is ready to dazzle.
19. Blue Gown with Floral Tiara for the Mommy-To-Be
Planned a blue-themed baby shower to welcome your precious baby boy? Then this fresh and trendy blue gown is your best bet. With a feminine sweetheart neckline and a train to die for, this ensemble is effortless and chic. Style it with a floral tiara and let your favorite girls shower you with love and gifts.
18. Off Shoulder Red Gown Paired with Side Swept Hair
Bring out your inner actress to your bridal shower, with this breathtaking off-shoulder red gown. With a strong old Hollywood vibe, the sexy lace brings glamour while the chic off-shoulder detail lends it a stylish aesthetic.
Style this bold and fabulous look with side-swept hair and a deep lip and turn your baby shower into your runway.
17. Cold Shoulder Lavender Gown Styled with Beachy Waves
Comfort is the key, especially at this time of the pregnancy. Keep your outfit light and breathable with this chic yet comfortable cold shoulder dress.
Perfect for summer baby showers, this dress when paired with effortless beachy waves and some flowers in your hair will turn you into a princess, and to top it off the pregnancy glow will make you look like a million bucks.
If you want to try a skirt on your baby shower, do go through these Maternity Skirt Outfits.
Boy Baby Shower Decor Ideas
When it comes to parties, fabulous decor that showcases your personality and aligns with your style aesthetic is a must. And when it is your baby shower the decor has to be on point.
Check out some strikingly chic and stylish baby shower decor ideas for your or your friend's baby shower.
16. Luxury Thy Name is Gold
Nothing screams opulence and grandeur more than a gorgeous sprinkle of gold. Add on some blue accents and let this luxurious combo spread its magic. Decorate your venue with blue balloons and opt for table cutleries and accent decor pieces in gold for a regal mix of the two. You can also don the gold dress we mentioned above to match the theme.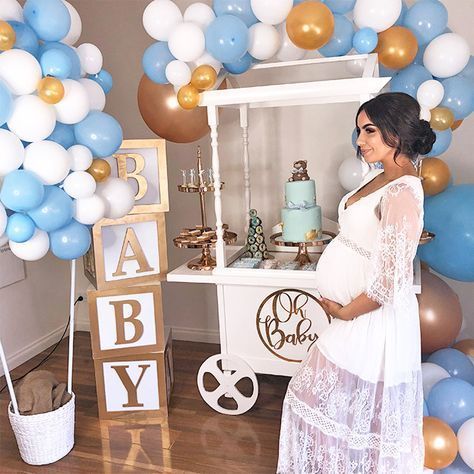 15. Boho Boy Baby Shower
One of the chicest and trendiest styles, the bohemian romance is not just for a bridal shower, incorporate your bohemian vibe into your or your friend's baby shower with this stunning boho baby shower decor inspo.
With cute tassel detailing, a handwoven rug, and a boho mom, this decor is going to be out of the box fabulous, something your guests hadn't seen before.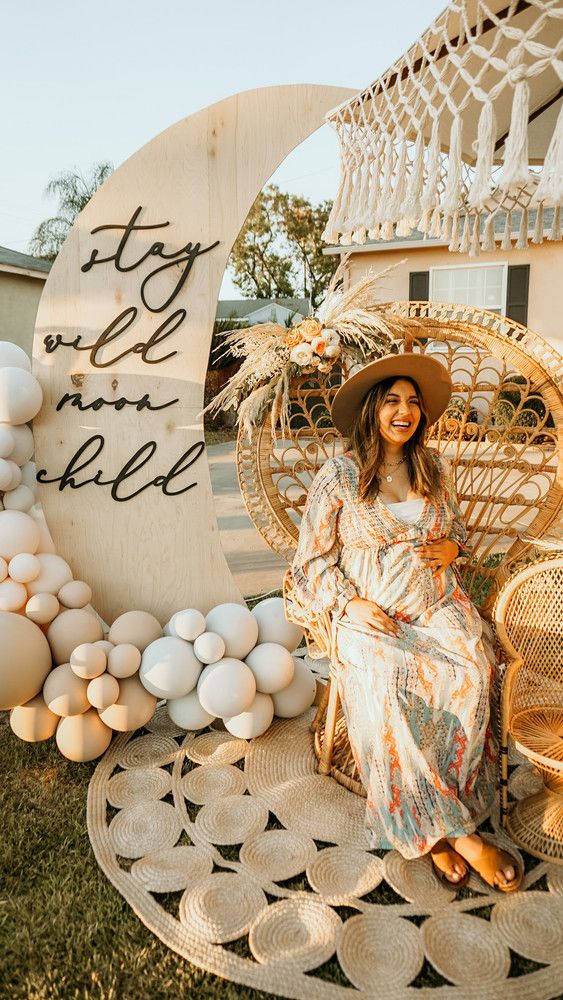 14. Spread some Colors with Unicorn Themed Baby Shower
Ditch the traditional color palettes and paint the day in the colors of the unicorn for your best friend's baby shower. Fun, young, and fabulous a unicorn-themed baby shower is not only going to wow the mommy-to-be but will also be a huge hit amongst your guests.
Order a fabulous cake and decorate your venue with colorful balloons and centerpieces in the shades of lavender and blues. You can also ask your friends to get their gifts in the colors of the unicorn and surprise the glowing mom.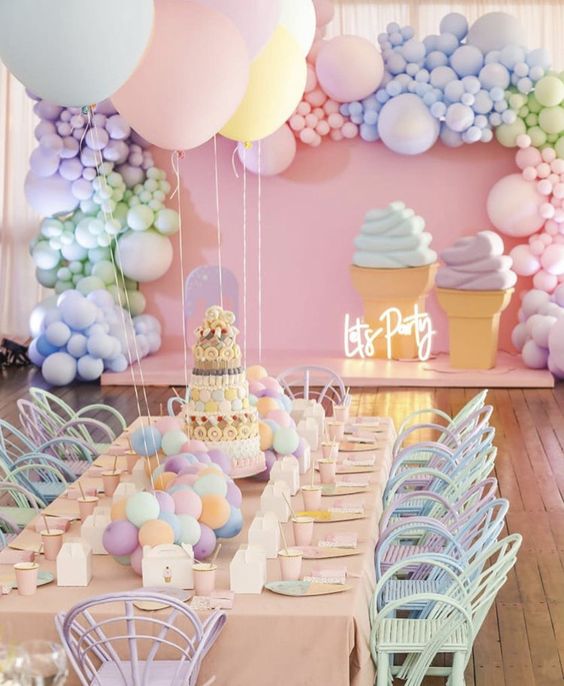 Check out this magnificent unicorn themed decor if you are planning for an outdoor baby shower party.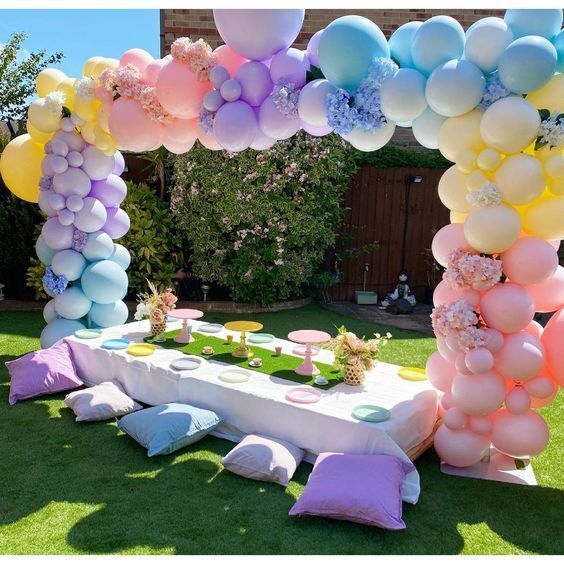 13. Keep it Neutral
Neutral is the word on the street. Moms to be are now looking for something new and fresh and gender-neutral for their baby shower and we are all for it.
This neutral color palette of gold, white and green is exactly what you need for a gorgeous gender-neutral baby shower.
With classic touches of gold and white, this splendid decor is easy to do and is perfect for your backyard party.
Decorate with carnations, baby breaths, and a sage green cake, and celebrate the mommy-to-be in style. Go neutral, trust us your baby boy will thank you later.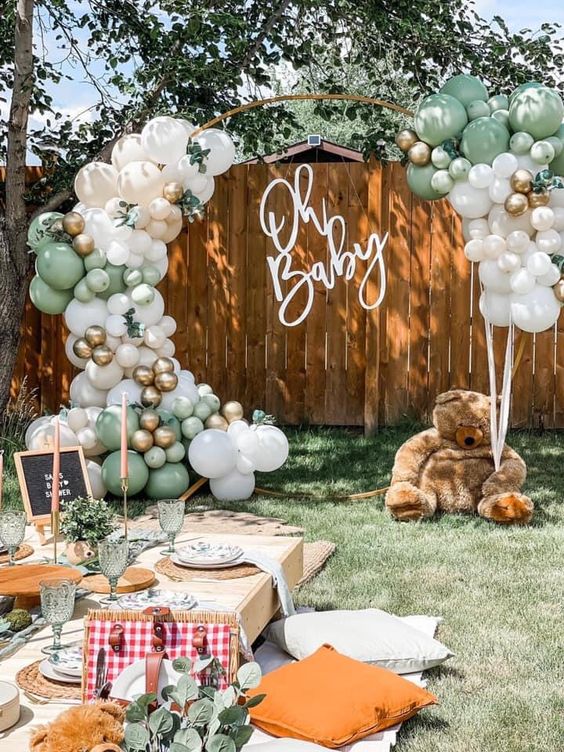 Boy Baby Shower Food Ideas
12 – Blue Cookies
Whether you make them yourself or save your energies and get them made from a baker, these cookies will always be a hit. I would however recommend to go for smaller sized cookies as they're easily eaten and not wasted.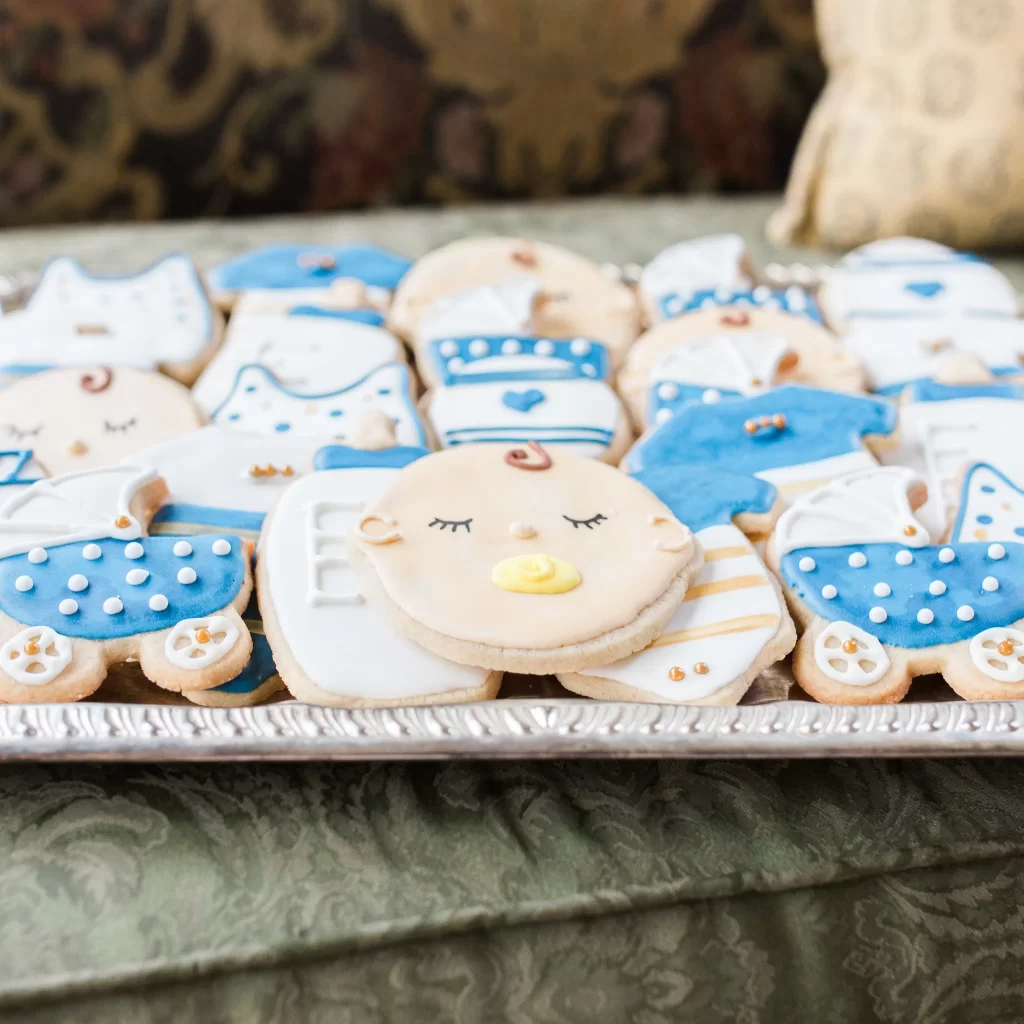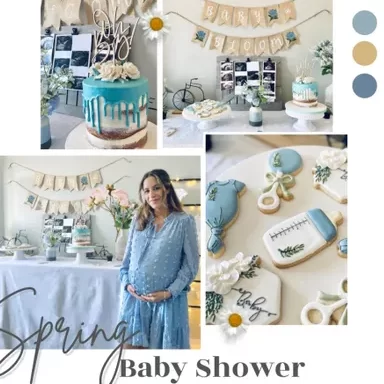 11 – Go for a Blue Colada
Since the mommy-to-be can't be drinking, it's best to go for a non-alcoholic drink that everyone can enjoy. Blue coladas don't just go with the theme but they're easy to make and impress. Here's a simple berry blue colada recipe that you can try.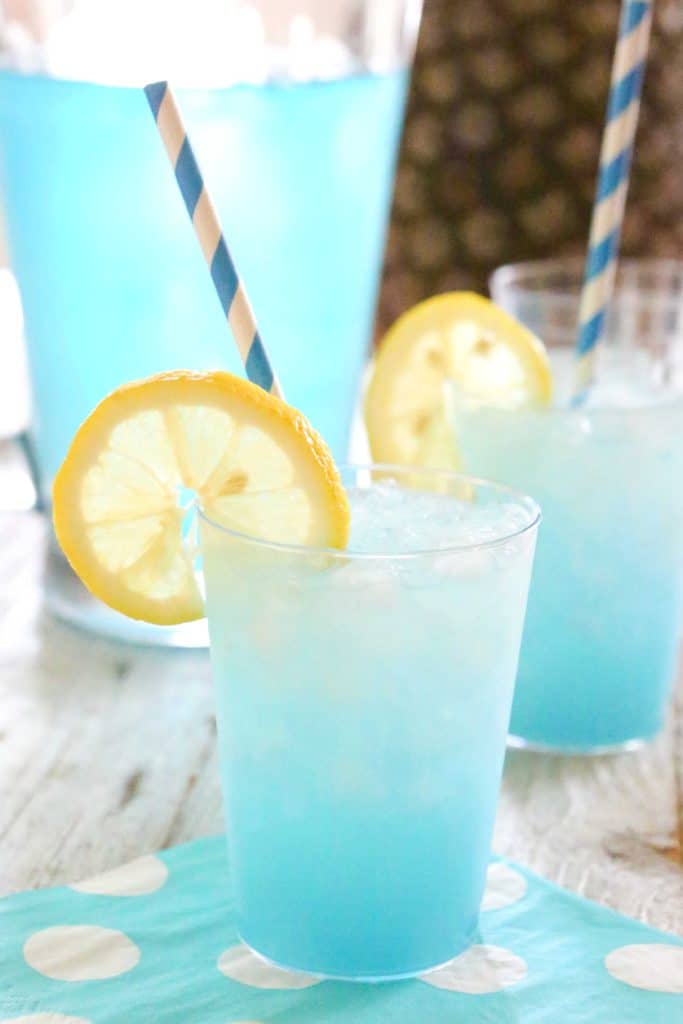 10 – Blue Cake Pops
Cake pops are the quickest desert that you can whip up even if you're not much of an expert with baking. They're also very convenient for parties as cakes often get wasted by guests but cake pops can easily be eaten because of their size.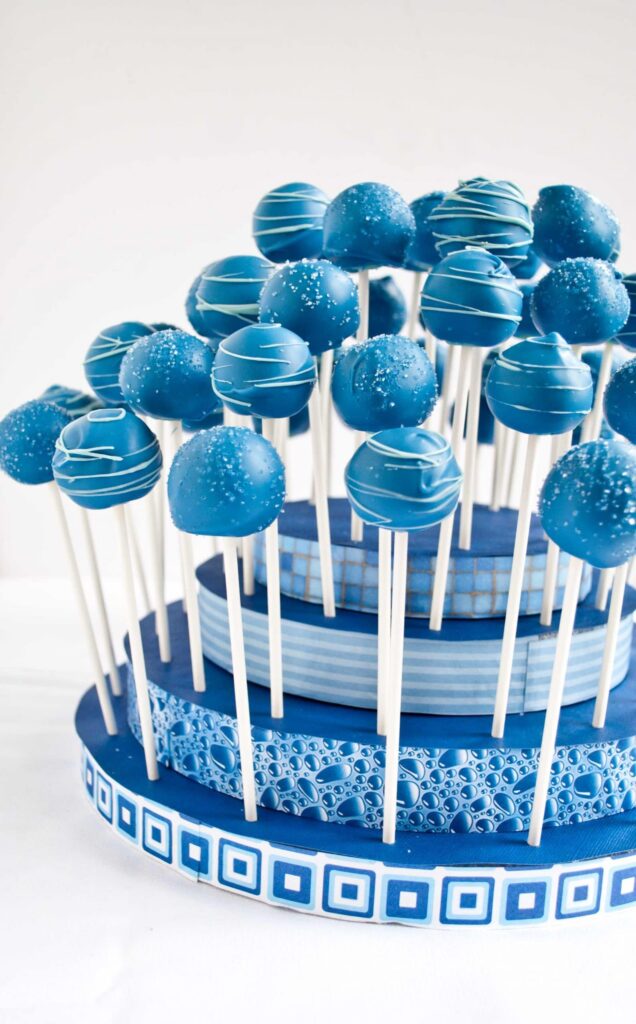 9 – Popcorn with Candies
Baby shower food ideas are often more about photography than about taste. I mean we have to fill up the table with some picturesque food items and easy hacks like this just help you save time.
Simply put some popcorn (its your choice if you want to go for sweet or savory ones) with blue candies (or M&Ms) in a bowl. You can also put some of the mixture in blue cupcake papers.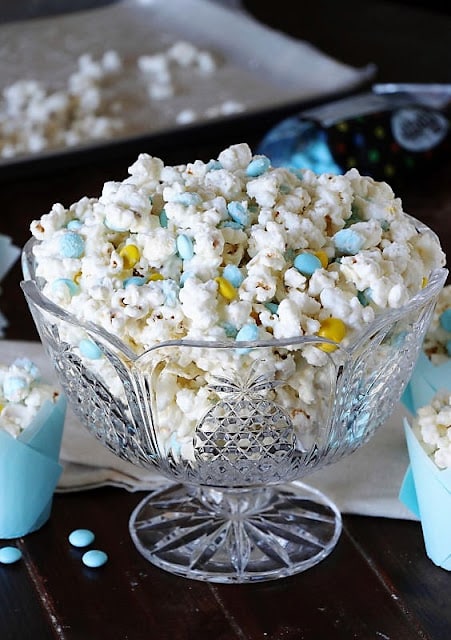 Boy Baby Shower Invitations
8 – Superhero Themed Invites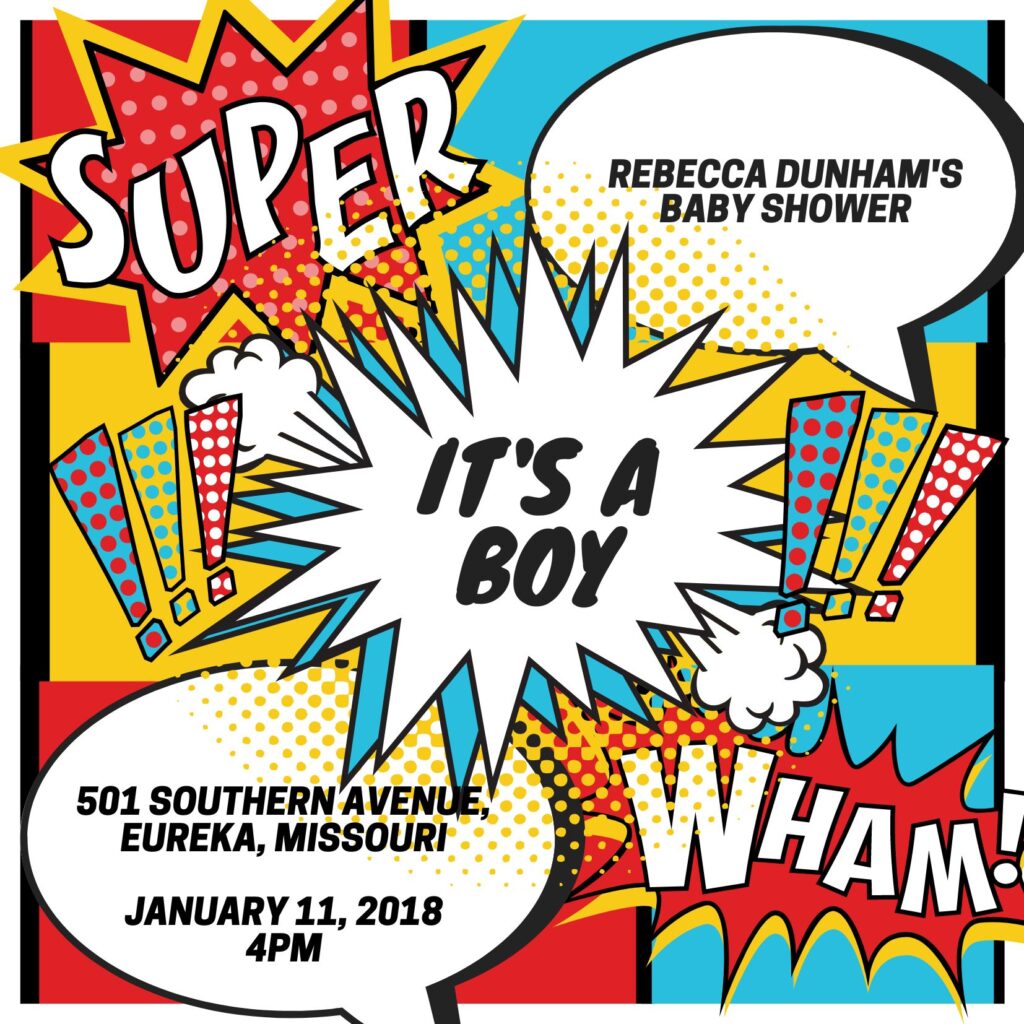 Use this link to edit the invite.
7 – Animal Baby Shower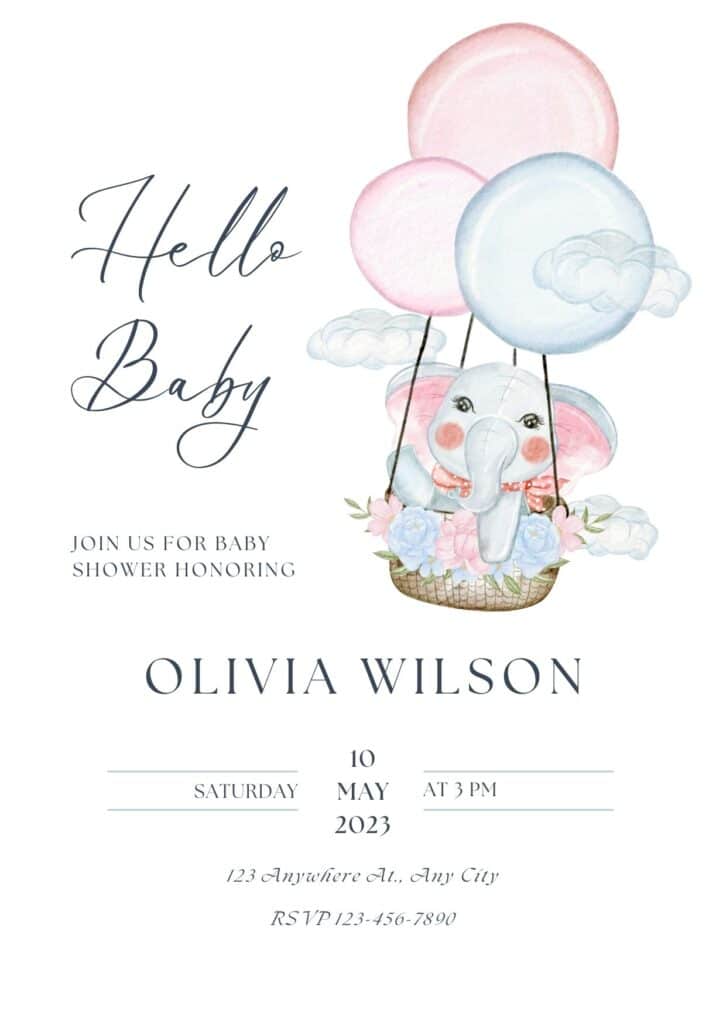 Use this link to edit the invite.
6 – Simple but Cute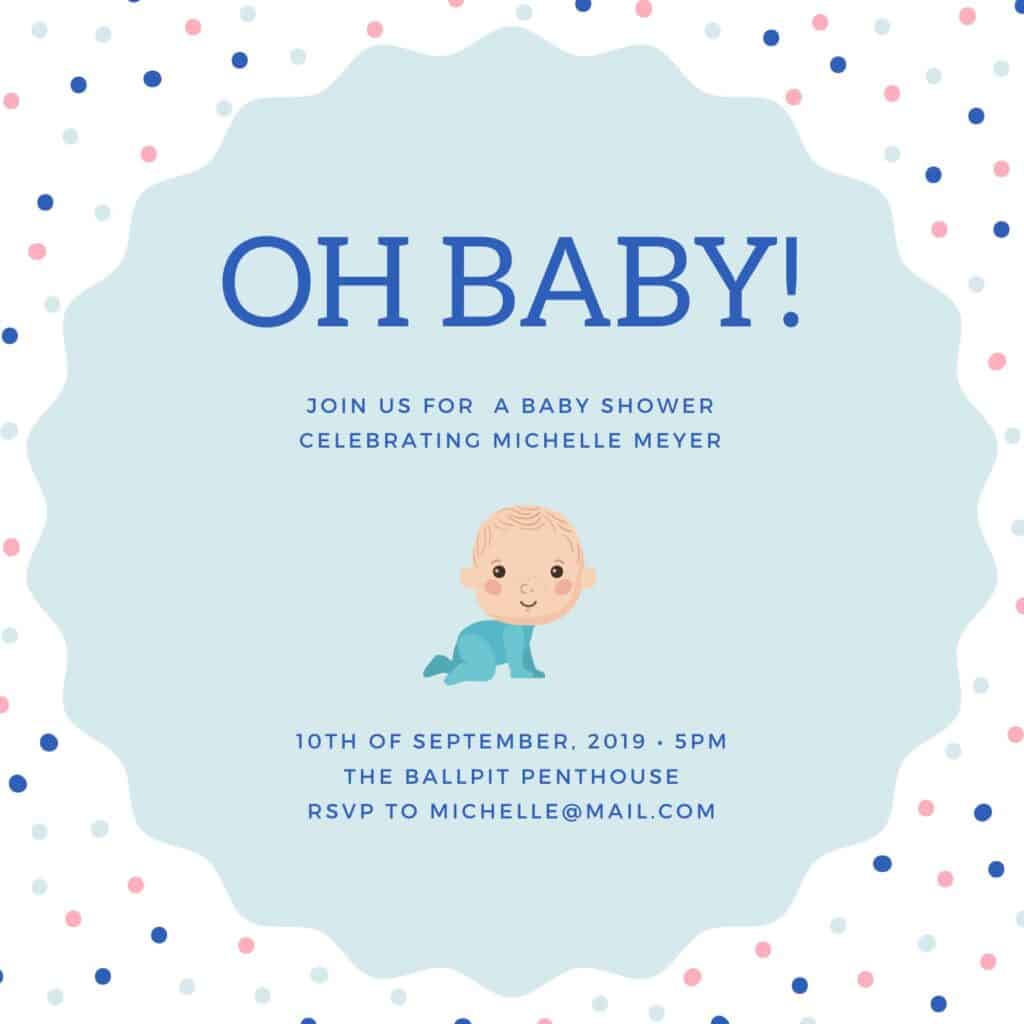 Use this link to edit the invite.
5 – Blue Baby Shower Invitation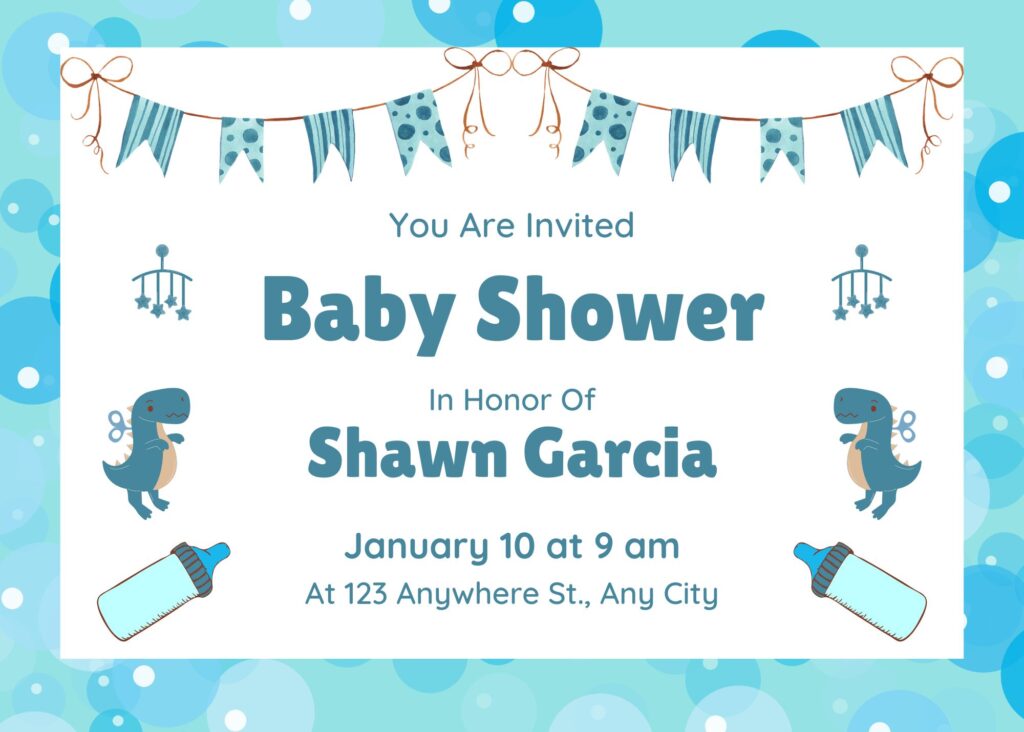 Use this link to edit the invite.
Baby Shower Gift Ideas for Baby Boy
Now that you have planned the perfect baby shower, it is time to decide upon a perfect gift to end the wonderful evening with a bang. Check out some amazing baby shower gift ideas for baby boys and let us know in the comments below, which one you opted for.
4. Milestone Cards for the Adorable Little One
This cute milestone card book is a must-have for every mommy to be. Gift this magnificent gift of memories to your friend at her baby shower and we are sure she is going to love it.
A unique set of 36, this milestone card set allows the new parents to document their cutie's every milestone and save it forever which they can cherish later.
3. Gift Basket for Mommy-to-Be
Help the new mom-to-be satiate her pregnancy cravings with this edible gift basket and watch her face lit up with happiness. Filled with almond brittle chocolate, caramel crispy treats, and much more delicious and fantastic goodies, this hamper is going to be your friend's favorite. Arranged in a beautiful wooden basket and decorated with striking white flowers, this stunning edible basket is a wonderful surprise, perfect for your best friend's baby shower.
2. Nursery Wall Art For the Baby Boy's Room
A unique gifting option, this adorable wall art for the baby boy's room is something the parents-to-be will really appreciate. In a neutral and blue color palette, this striking wall art is vibrant and is perfect for the baby boy's room. The white wooden panels will fit perfectly and match any decor without looking out of place.
Move away from toys and gift this unique wall art to your friend at her baby shower.
1. Some Sweet Treat and More
Tell me a better gift than a cake and I'll wait. If you are a baker or just love to cook then putting your fantastic cooking skills to the test to bake the most perfect cake and treats for your friend's bridal shower seems like a great gifting option. Never underestimate the charm of a handmade gift.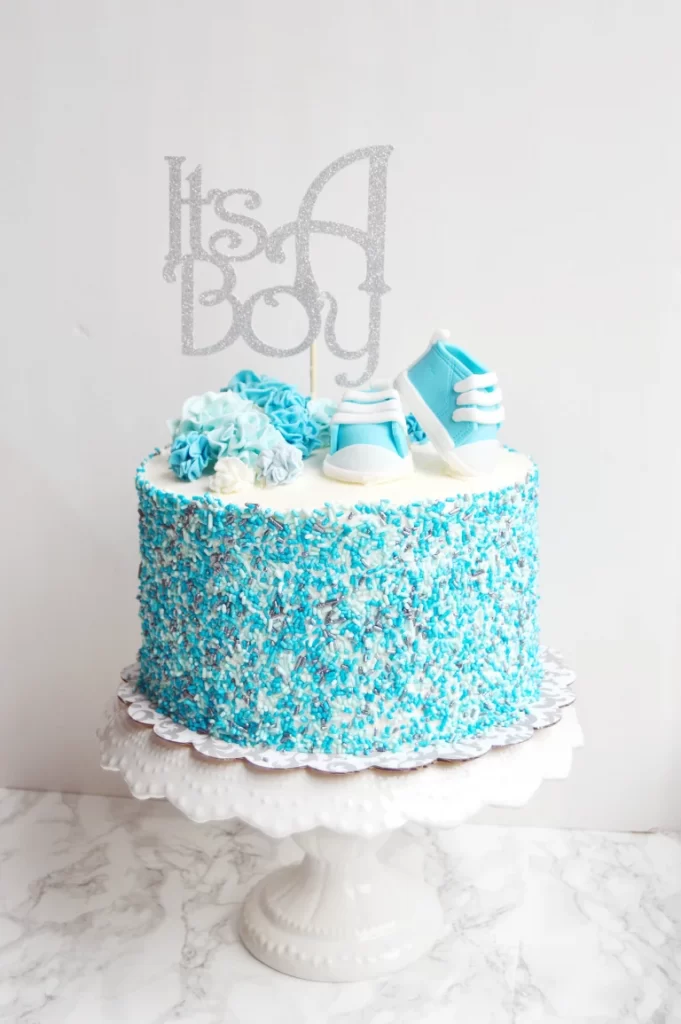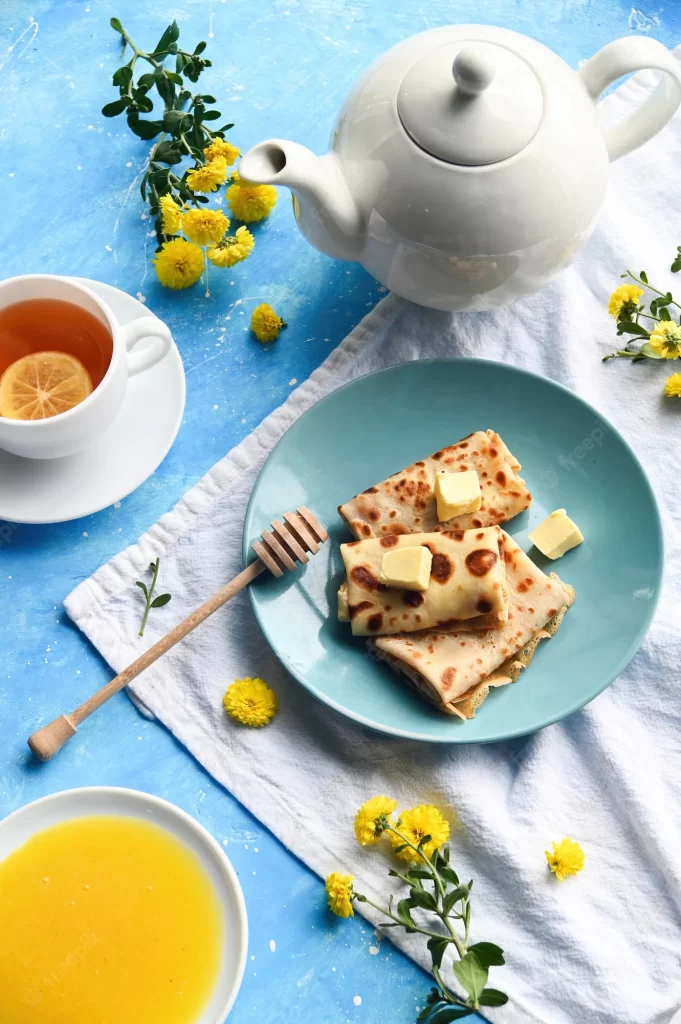 Frequently Asked Questions
Q. What are some unique baby shower themes?
When it comes to a baby shower for the baby boy, the classic blue theme takes the cake. Add a unique touch to it by adding accents of gold and whites. Unicorn themed baby-shower is also a unique and trending option.
Q. What do you get a baby boy for a baby shower?
From a curated gift box and a milestone card set to vibrant wall art for the little one's nursery, when it comes to gifting options for the baby boy, the list is endless.