Arab male clothing Fashion. The Middle East has always been traditional yet trendy, the mix and match of styles and various cultures are the key ingredients to such a rough look that majority of the Arab men carry. To dress well, it is important to make sure that the outfit suits your personality
There are so many styles, designers and fashion icons out there, each of which has their unique style and attire. Arab fashion industry has always been the most distinct one; it is in this field that we hear big names like Khaled al Qasimi, Hatem Alakeel and much more. The middle eastern style is one of the most rugged yet handsome looks for men these days if you too are looking for a style that gives you an Arabic look then keep reading!
Best Arab Outfit Tips for Men
Getting the ultimately handsome and elegant look is now a few clicks away, following the fashion industry can be both confusing and tiresome. We bring for you Arab inspired looks that will add oomph to your wardrobe and to you too.

RECOMMENDED: Arabic Style Beard – 25 Popular Beard styles for Arabic Men
 #7- Go Traditional
Middle Eastern dress, specifically UAE is all about a simple white thobe with a traditional red and white turban. This look speaks for itself, the elegance and charm, of this attire need no explanation.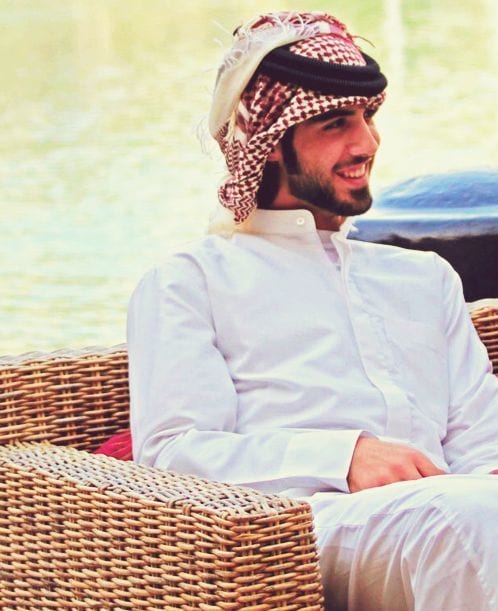 Source
#6- Casual Sophistication
This look is all about sophistication and attitude. Spot on dressing for young men, this attire is all about going casual yet classy. A simple blue jacket over a white collared shirt and jeans is all that you need for a handsome look. Add on a classy turban, and you are all set with the Arab style.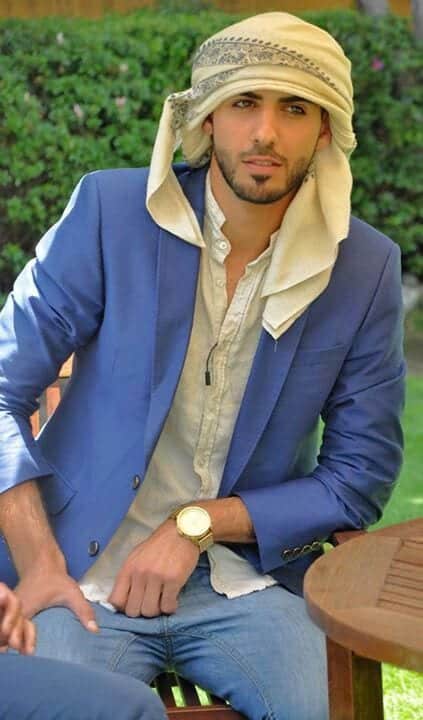 Source
#5- Look Like a Sultan- This look is a big yes for all those who are planning to go traditional, black is always an in colour and never goes out of style. This bold look is a must-have, a black thobe with a deep red turban and classy avatars are all that you need to complete your Arabic look.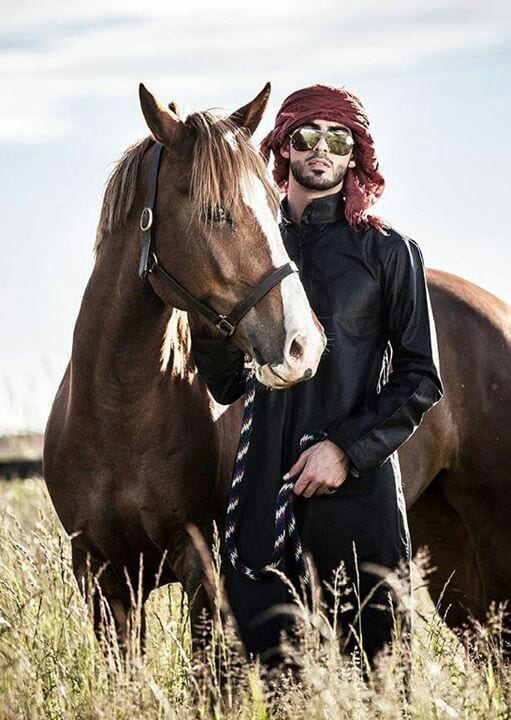 Source
Do have a look at [21 Most Popular Swag Hairstyles for Men to Try this Season
#4- Wrapped in Sophistication
This subtle yet elegant look is a must-have for any formal or semi-formal outing that you have planned. This colour would not only add the touch of sophistication but will help you stand out in the crowd.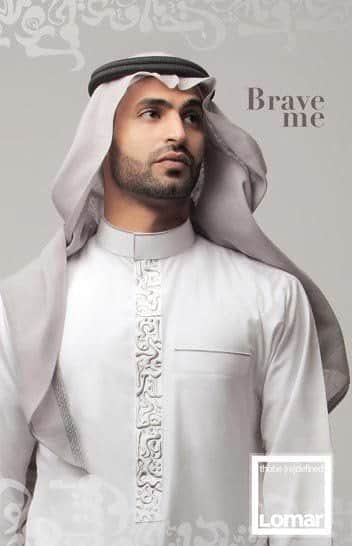 Source
#3- Smart and Casual
This casual look is again all about the traditional thobe and turban; you can add oomph to this style by adding in some trendy shades and leather watch. This look is all about attitude, add a touch of ego, and your look is all ready to set some fire.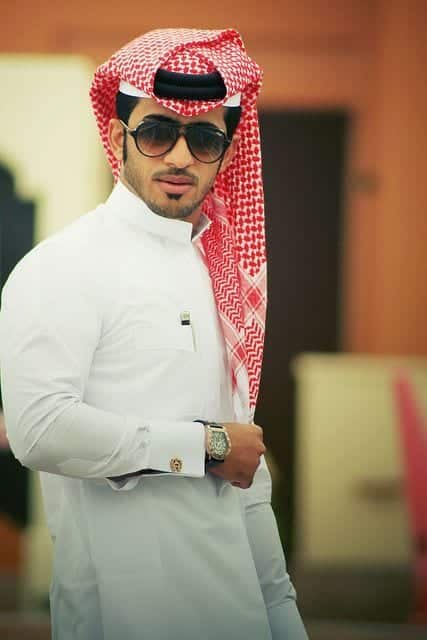 Source
Don't miss out Omar Borkan's 50 Most Hot and Stylish Pictures
#2- Feel Royal
This royal look is all about the attitude and the classy waist-coat. Keep it simple and elegant, pair it up with some attitude and you are all set with your royal and different look.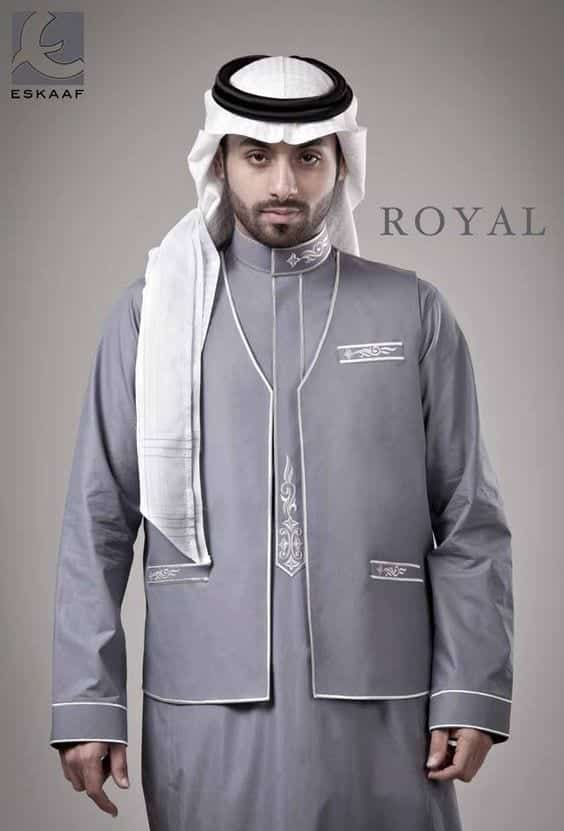 #1- Add some Calligraphy
Calligraphy is very in these days, make your attire stand out with this classy style.