Is the shopaholic inside you feeling low to be trapped inside the home? Do you miss spending your heart out on all the glitzy, glamorous dresses on the shelves of the malls? Well, we are sorry that you can't head straight to malls to fulfill your cravings but we have a solution for you-The ULTIMATE ONLINE APPAREL SALES!
You read right, we know how much you love to shop but you're cautious so as to avoid overspending in this crucial time. However, these amazing sales that will not be hard on your pocket and will let you satiate your shopping craving.
Online Sales To Shop In Coronavirus Lockdown
Before I list down the 20 Amazing Apparel Sales that you can enjoy during Coronavirus Quarantine, I would like you to keep 3 things in mind:
Don't Spend on Something You know You won't Wear but is Cute.

Buy what is Essential and can be paired up with Multiple Apparels.

Stay Fashionable and send Gifts to loved ones to make them smile during this crucial time.
Is It Ethically Right To Shop During This Time?
If this question is bothering you, I would say that everyone has their own beliefs and we should respect them. But in my personal opinion, shopping is a way to deal with stress for many of us. And we all share the belief that we'll come out of this very soon. And of course, at that time we will still need to wear clothes and all, so what's wrong with shopping now especially if we can do it at a good price? Moreover, in a way, by shopping, we are helping keep many people in business and this will help employers to continue paying their employees. If all industries closed and everyone stopped shopping, wouldn't it just add to the problem and cause millions of people to go bankrupt? So by shopping, we're not just doing something for ourselves but also for the employees of the brand that we shop from. This, of course, is just my personal opinion and you may choose to disagree.
Below is the list of the 20 Best Apparel Sales to Benefit from During Coronavirus Isolation period:
↓ 20 – Bonobos Sale for Men
Men of the house, here is something exclusively for you, if you are missing your office feel. Well, because you often don't like to shop  but you need to update your look for home-office, get a bundle offer and get 25% off flat at Bonobos. Benefit right away because you need to up your style game.

↓ 19 – Five Story New York  Spring Sale
Stock up for your work from home wardrobe, because you never know how many more weeks you have to spend at home. But wait, Five Story NY is giving you an opportunity to spend while serving the world too. You can benefit from their Spring Sale on Selected items and get a 25% off with a code SPRING25 but 15% of all the proceeds go to WHO for their COVID-19 Relief Fund. Shop while you help the community in the fight for Coronavirus. We are in this together.

↓ 18 Johnston & Murphy Sale for WFH
Not everyone prefers to stay in their PJs all the time. There are many out there who like to stay dressed up and clean when they get up in the morning. For all those who are too prim and prop, log on to Johnston & Murphy for comfortable yet stylish apparels. With code FRIENDS, you can even avail 25% discount on your purchase.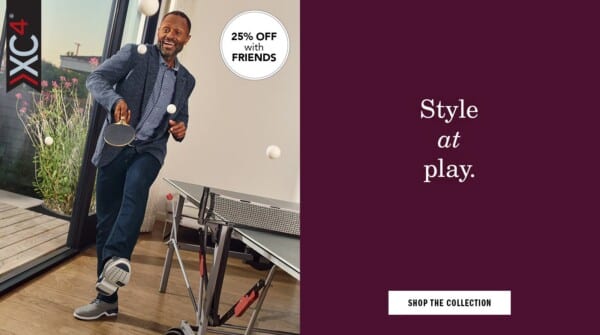 ↓ 17 Everlane Sale for Spreading Love
COVID pandemic has made us realize how important human touch is. Something we all took for granted for so long. While we can not comfort those in distress with our physical touch, we can always show our love and appreciation for them by contributing in whatever ways we can. Everlane helps you do it by sharing their profit which they made by 100% Humans product line, to feeding America COVID-19 Response Fund. Besides this noble cause, you can get 50% off, till the products last in their ongoing Final Sale. So, why not shop because you care=)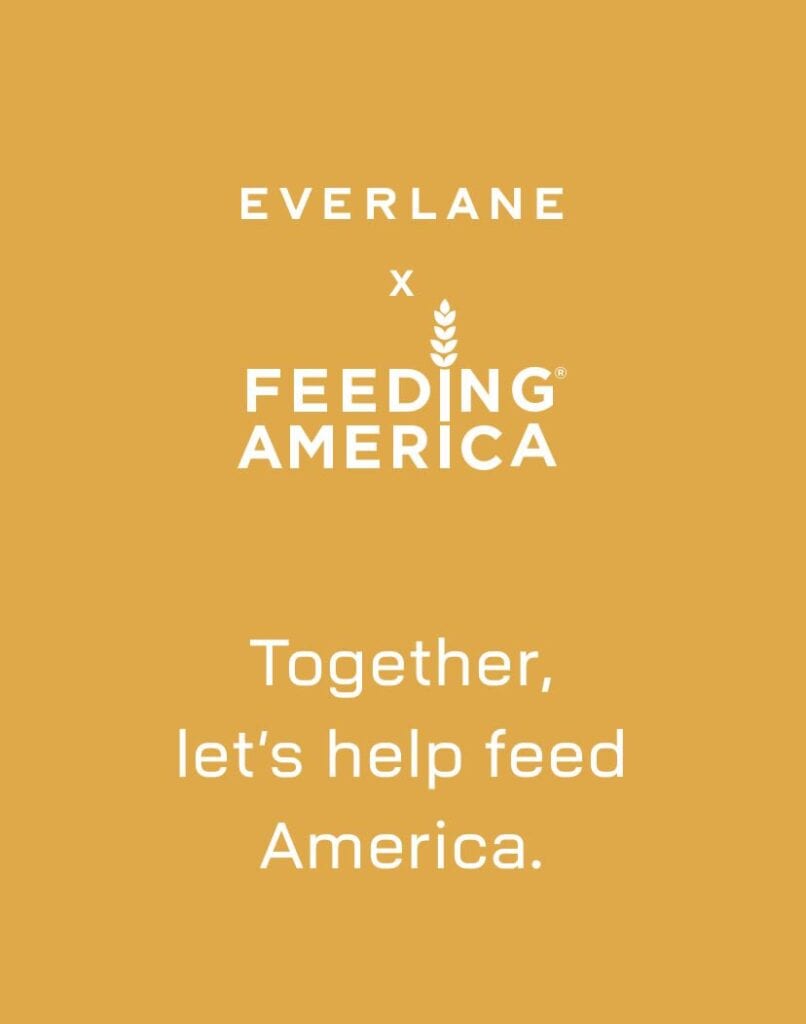 ↓ 16 – Fanatics Fun Sale
All the sporty readers that we have, how can we forget you in this super fun mega sale that is going worldwide. Well, stay indoors and buy all you want from Fanatics sale. You get up to 70% off sitewide with a simple code of SHIFT, but hurry there sale will end soon. You surely can't miss it.

↓ 15 – The North Face Sale for Explorers
Believe that good days will come again, the sun will shine on our faces one more time, just be patient and prepare yourself for the happiness ahead. If you are one of the adventurous souls, why not plan something fun inside your home or maybe have a barbeque on the rooftop of your home? Before doing all that, get yourself on The North Face and grab their lightweight fleece or graphic hoodies and tees, cosy up with their fun sale of flat 25% off your purchase by using a code STAYCOZY. Weather the storm with The North Face this time, because it is our fight!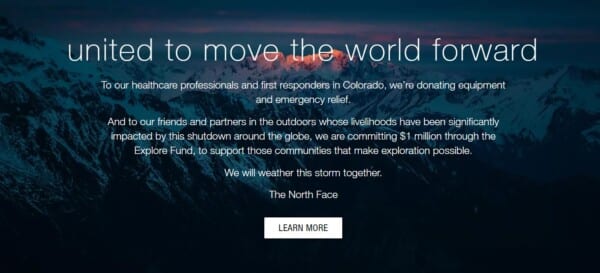 ↓ 14 – Pump it Up with PUMA
Don't just laze around guys, you will end up with lots of body aches and unnecessary weight gain if you won't look after yourself. Get your hands on some amazing activewear so you can do your workout at home because you need to stay happy and healthy if you want to beat this epidemic. PUMA is here to help you in your struggle, only if you're willing to do what is best for you. Their Friends & Family Sales is up and it will stay till 14th of April. Using a code OURFAM to get a wonderful 30% of your order. Time to workout!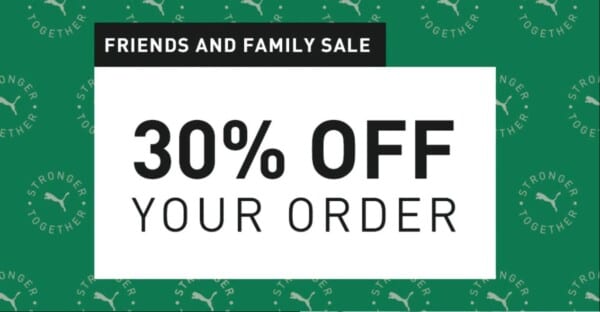 ↓ 13 – French Connection Easter Sale
Easter is here and we can't just stay home and feel sorry for ourselves for not enjoying the egg hunts with our loved ones and friends, instead, we can collectively do some online shopping with our mates(of course, online). How about instead of eggs, let them search for their favourite apparels at a discounted price while you pay for them? Good idea, no? Well, French Connection is offering 30% off sitewide and with a code EASTERFC30 you will get it all delivered to you without the shipping cost. Happy Easter Shopping guys:)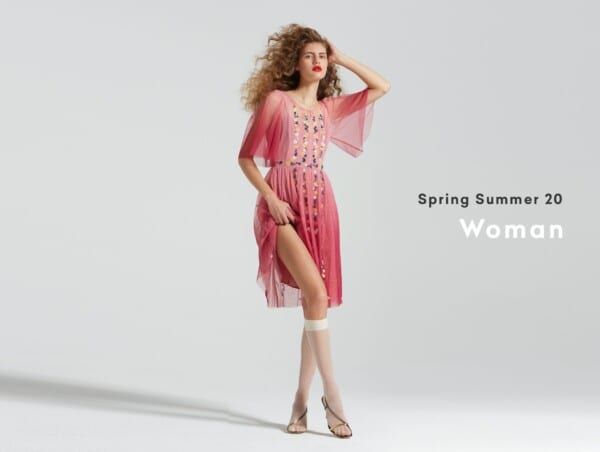 ↓ 12 – Rebecca Mink of WFH Sale
Work from home was once a dream for many. We wanted to enjoy that luxury because it was too much to commute daily to the workplace and get stuck in the traffic. Now that we have to experience this for real, some brands are ready to help us with that. One such example is that of Rebecca Minkoff. To help you with the workplace feel, they are offering 30% off sitewide sale with the code WFH30. We all know these times are tough but humans are adaptive and with time, we will manage to come out of this situation. Till then, happy shopping guys.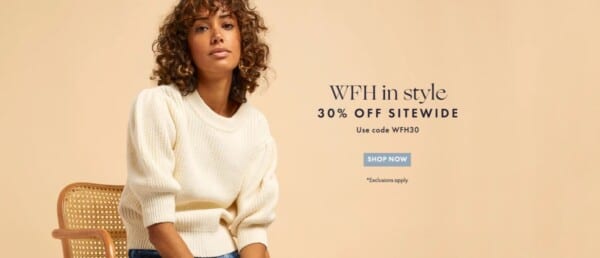 ↓ 11 – Stock Up of Your Levi's
Stock Up of your denim and what could be the better option than to immediately grab your phone and log on to Levi's. Get those funky denims that can be paired with just, almost all the tees and dress shirts that you have. Levi's is offering 40% off sitewide but you will need to use SILVER40 while checking out from their Silver Lining Sale. Just so you don't get bored being at home, Levi's have some DIY denim projects too, don't forget to check them out too, on their website.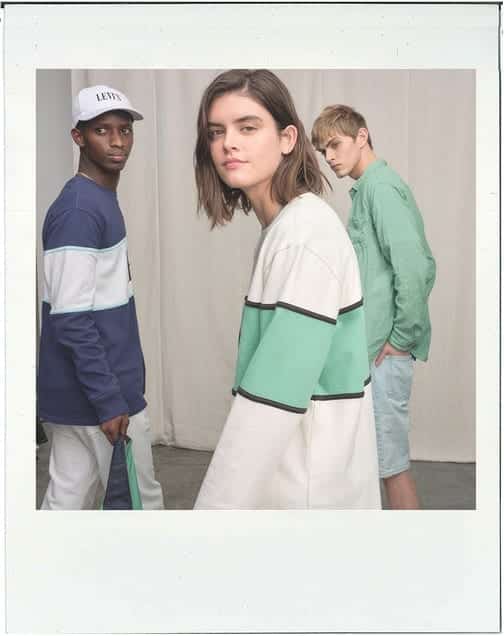 ↓ 10 – Talbots Funky Spring Sale
Get in the mood of spring, all the ladies out there, because some summery, super chic dresses are about to melt your heart! Talbots are making us drool with their fun and refreshing collection for their great Spring Sale. Buy it like a queen without spending like a queen by benefiting from their Up to 50% off Spring Sale. And guess what, you get free shipping if your order is more than $75! Don't you wait!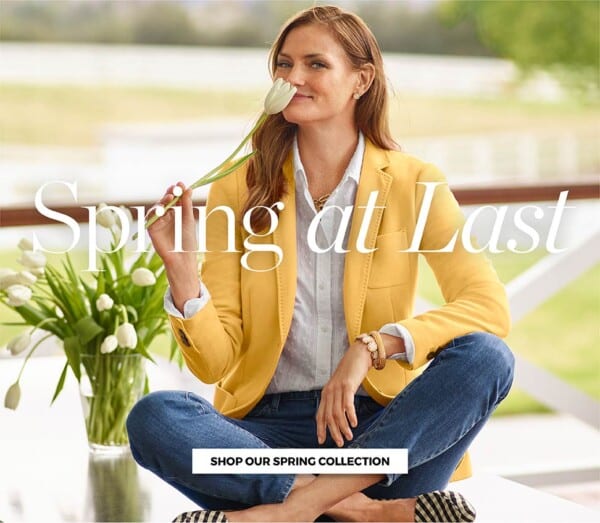 ↓ 9 – J. Crew Summer Sale
J.Crew is here with its refreshing designs to treat your eyes. Their summery dresses and frilly frocks are just so fun, you will not want to miss out on their sales at all. From fresh colors to cotton soft textiles, their 50%  Sales on all the Wear-Nows is amazing just like the brand itself. Buy those vintage pom-pom midis or the eyelet dress that you had your eyes on, for 50% off the original price. Hey, but you need to use REFRESH as the code to avail this grand sale.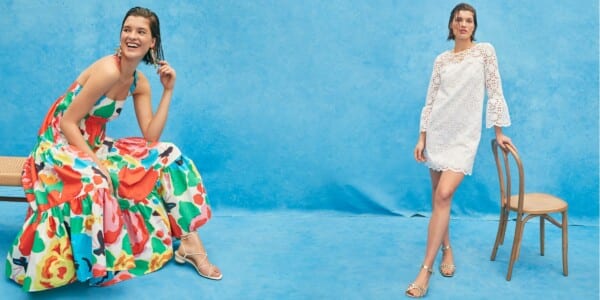 ↓ 8 – NordStrom  Sale for Work Attires
Some businesses are just so considerate. Now that we are not only quarantined inside our homes, we have to even work from our homes or even attend our online classes too at times. The video conferencing, even online, requires you to look professional and active. Log on to Nordstrom if you update on your work wears and get your hands on their classy spring collections and business casual deals. You can shop all you want and get up to 60% off too. The cherry on the top is you get free shipping and can return it any time, if you don't like what you get!

↓ 7 – Aerie Sales for Apparels & Undies
You know what, we mainly focus on our dresses and apparels only but how about the undies. Stay clean and stay safe, stock up on your undergarments too when you're shopping for your wardrobe. It is time to check out Aerie for their fabulous deals you know you can't miss. Get 40-60% off on all collections and avail free shipping on your shopping of anything above $50. Time to buy the essentials too!

↓ 6 – & Other Stories Cozy Sale
Buddies if you are from colder regions and this COVID-19 anxiety is too much to handle, maybe it is time to indulge in activities that can calm you down and make you less anxious. Warm up with this generous sale by  & Other Stories. Their upto 70% Sale and free shipping is too good to be missed. I am already drooling on all the sexy coats that are on sale. Stay Home, Stay Stylish.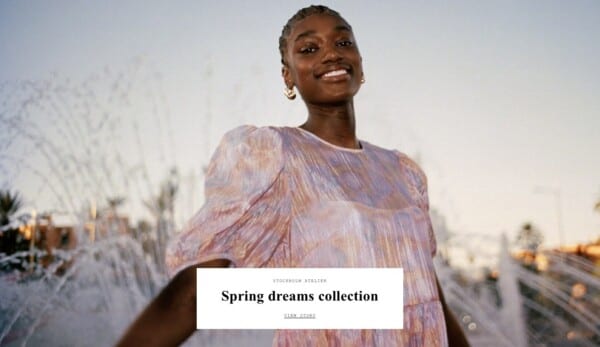 ↓ 5 – H&M Grand Spring Sale
Who doesn't love H&M? We always head for our daily wear shopping needs to H&M. Guess it is time to grab your favourite summer wear from H&M. Have all the fun in quarantine by styling up with your friends online and share the looks in their cool wide trousers or those circular skirts that have a pure retro feel to it. All of this and a lot more at their grand spring sale where you can get everything for upto 70% off from the usual price. Amazing, isn't it?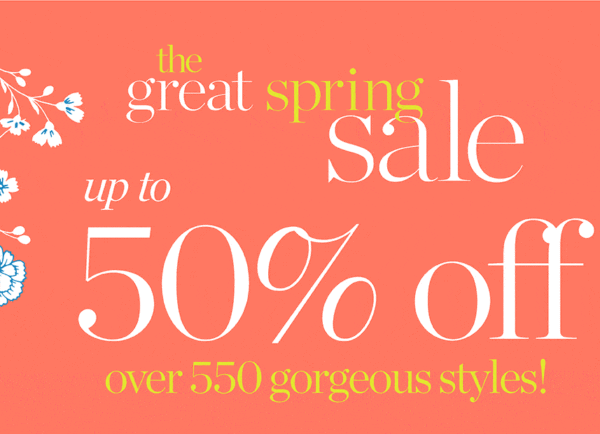 ↓ 4 – Calvin Klein to the Rescue
The crazy Calvin Klein fans, you are here for good. From contemporary jumpsuits to comfy pants, it is time to get your hands on anything and everything because CK is offering 30% off sitewide sale and that is not it, you can enjoy an extra 40% off on your favourite sale items! Do you think you should be waiting any further? Well, guys don't wait any more! Time to update your summer wardrobe now!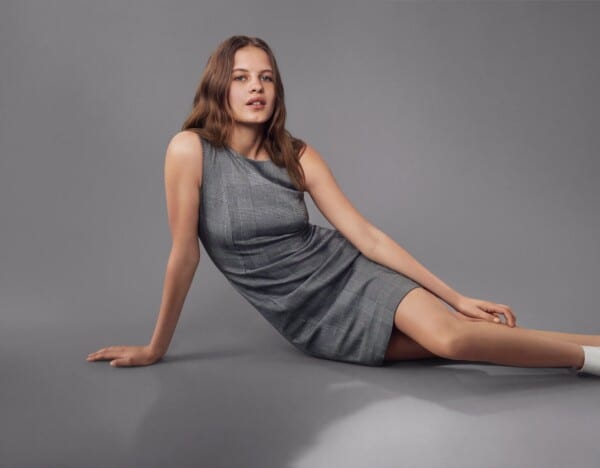 ↓ 3 – GAP for All the Hoarders
Hoarding in this time of need is not a luxury. So why not be a little generous and buy more at less price but for many around you too? Well, if you want to save big, spoil your loved ones and want to put a smile on their face, go for GAP. You get a flat 60% off on everything and that is not all and extra 15% off online with GFMORE code! Man, this is actually a lottery deal if you're a shopaholic! Head on to their online store now to grab the fun stuff on their Big Spring Stock Up!

↓ 2 – Hanes for Quarantine
We all know comfort is priority over fashion, now that you spend more time in doors, don't you dream of comfy pajamas and tees but you're not ready to spend a fortune on it? Go Right away to Hanes. They are offering upto 70% off and if you're a resident of the US and you plan to shop online on FRIENDS & FAMILY DAYS you can avail an extra 20% off on your cart! Now, that's actually, literally buying on throw away price. I don't think any can beat this generosity! Oh, and did I mention the free shipping? Yes, that too.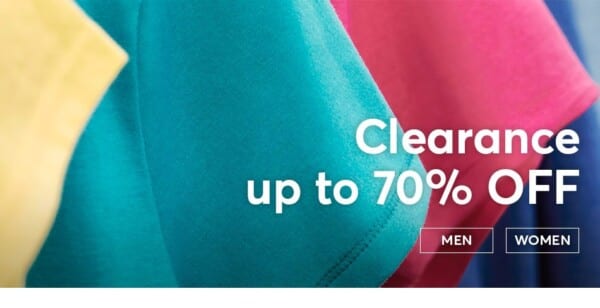 ↓ 1 – JC Penny Generous Sale
Some sales are just so generous that you just can't believe it. JCPenney is one of those sales. You can get upto 70% off on their Clearance Sale plus an extra 25% off with free shipping too. Imagine liking something which is already on 70% off and a further 25% off that you will get on it and then shipping is free too! That's a crazy 95% off, wow!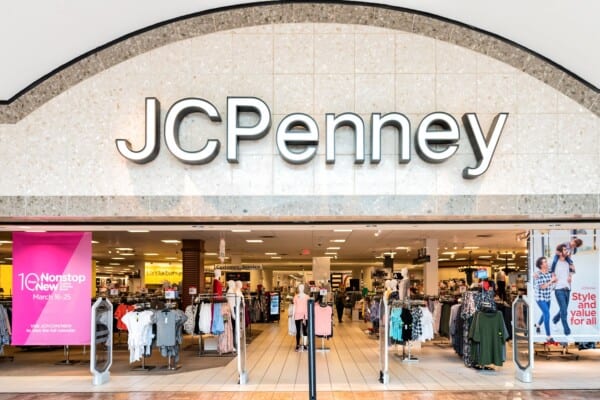 While we have compiled a list of these amazing apparel sales for you so you can enjoy some time during this Coronavirus Quarantine, you need to make sure you stay happy and healthy because this time will pass and once again you will have a sun to enjoy on your face. Keep Smiling, Stay Clean.