Warning
: mysqli_query(): (HY000/1194): Table 'ddudk_options' is marked as crashed and should be repaired in
/home/ahsanee/public_html/outfittrends.com/wp-includes/wp-db.php
on line
1868
Warning
: mysqli_query(): (HY000/1194): Table 'ddudk_options' is marked as crashed and should be repaired in
/home/ahsanee/public_html/outfittrends.com/wp-includes/wp-db.php
on line
1868
Warning
: mysqli_query(): (HY000/1194): Table 'ddudk_options' is marked as crashed and should be repaired in
/home/ahsanee/public_html/outfittrends.com/wp-includes/wp-db.php
on line
1868
Warning
: mysqli_query(): (HY000/1194): Table 'ddudk_options' is marked as crashed and should be repaired in
/home/ahsanee/public_html/outfittrends.com/wp-includes/wp-db.php
on line
1868
Warning
: mysqli_query(): (HY000/1194): Table 'ddudk_options' is marked as crashed and should be repaired in
/home/ahsanee/public_html/outfittrends.com/wp-includes/wp-db.php
on line
1868
Warning
: mysqli_query(): (HY000/1194): Table 'ddudk_options' is marked as crashed and should be repaired in
/home/ahsanee/public_html/outfittrends.com/wp-includes/wp-db.php
on line
1868
Warning
: mysqli_query(): (HY000/1194): Table 'ddudk_options' is marked as crashed and should be repaired in
/home/ahsanee/public_html/outfittrends.com/wp-includes/wp-db.php
on line
1868
Warning
: mysqli_query(): (HY000/1194): Table 'ddudk_options' is marked as crashed and should be repaired in
/home/ahsanee/public_html/outfittrends.com/wp-includes/wp-db.php
on line
1868
Warning
: mysqli_query(): (HY000/1194): Table 'ddudk_options' is marked as crashed and should be repaired in
/home/ahsanee/public_html/outfittrends.com/wp-includes/wp-db.php
on line
1868
Warning
: mysqli_query(): (HY000/1194): Table 'ddudk_options' is marked as crashed and should be repaired in
/home/ahsanee/public_html/outfittrends.com/wp-includes/wp-db.php
on line
1868
Warning
: mysqli_query(): (HY000/1194): Table 'ddudk_options' is marked as crashed and should be repaired in
/home/ahsanee/public_html/outfittrends.com/wp-includes/wp-db.php
on line
1868
Warning
: mysqli_query(): (HY000/1194): Table 'ddudk_options' is marked as crashed and should be repaired in
/home/ahsanee/public_html/outfittrends.com/wp-includes/wp-db.php
on line
1868
Warning
: mysqli_query(): (HY000/1194): Table 'ddudk_options' is marked as crashed and should be repaired in
/home/ahsanee/public_html/outfittrends.com/wp-includes/wp-db.php
on line
1868
Warning
: mysqli_query(): (HY000/1194): Table 'ddudk_options' is marked as crashed and should be repaired in
/home/ahsanee/public_html/outfittrends.com/wp-includes/wp-db.php
on line
1868
Warning
: mysqli_query(): (HY000/1194): Table 'ddudk_options' is marked as crashed and should be repaired in
/home/ahsanee/public_html/outfittrends.com/wp-includes/wp-db.php
on line
1868
Warning
: mysqli_query(): (HY000/1194): Table 'ddudk_options' is marked as crashed and should be repaired in
/home/ahsanee/public_html/outfittrends.com/wp-includes/wp-db.php
on line
1868
Warning
: mysqli_query(): (HY000/1194): Table 'ddudk_options' is marked as crashed and should be repaired in
/home/ahsanee/public_html/outfittrends.com/wp-includes/wp-db.php
on line
1868
Warning
: mysqli_query(): (HY000/1194): Table 'ddudk_options' is marked as crashed and should be repaired in
/home/ahsanee/public_html/outfittrends.com/wp-includes/wp-db.php
on line
1868
Warning
: mysqli_query(): (HY000/1194): Table 'ddudk_options' is marked as crashed and should be repaired in
/home/ahsanee/public_html/outfittrends.com/wp-includes/wp-db.php
on line
1868
Warning
: mysqli_query(): (HY000/1194): Table 'ddudk_options' is marked as crashed and should be repaired in
/home/ahsanee/public_html/outfittrends.com/wp-includes/wp-db.php
on line
1868
Warning
: mysqli_query(): (HY000/1194): Table 'ddudk_options' is marked as crashed and should be repaired in
/home/ahsanee/public_html/outfittrends.com/wp-includes/wp-db.php
on line
1868
Warning
: mysqli_query(): (HY000/1194): Table 'ddudk_options' is marked as crashed and should be repaired in
/home/ahsanee/public_html/outfittrends.com/wp-includes/wp-db.php
on line
1868
Warning
: mysqli_query(): (HY000/1194): Table 'ddudk_options' is marked as crashed and should be repaired in
/home/ahsanee/public_html/outfittrends.com/wp-includes/wp-db.php
on line
1868
Warning
: mysqli_query(): (HY000/1194): Table 'ddudk_options' is marked as crashed and should be repaired in
/home/ahsanee/public_html/outfittrends.com/wp-includes/wp-db.php
on line
1868
Warning
: mysqli_query(): (HY000/1194): Table 'ddudk_options' is marked as crashed and should be repaired in
/home/ahsanee/public_html/outfittrends.com/wp-includes/wp-db.php
on line
1868
Warning
: mysqli_query(): (HY000/1194): Table 'ddudk_options' is marked as crashed and should be repaired in
/home/ahsanee/public_html/outfittrends.com/wp-includes/wp-db.php
on line
1868
Warning
: mysqli_query(): (HY000/1194): Table 'ddudk_options' is marked as crashed and should be repaired in
/home/ahsanee/public_html/outfittrends.com/wp-includes/wp-db.php
on line
1868
Warning
: mysqli_query(): (HY000/1194): Table 'ddudk_options' is marked as crashed and should be repaired in
/home/ahsanee/public_html/outfittrends.com/wp-includes/wp-db.php
on line
1868
Warning
: mysqli_query(): (HY000/1194): Table 'ddudk_options' is marked as crashed and should be repaired in
/home/ahsanee/public_html/outfittrends.com/wp-includes/wp-db.php
on line
1868
Warning
: mysqli_query(): (HY000/1194): Table 'ddudk_options' is marked as crashed and should be repaired in
/home/ahsanee/public_html/outfittrends.com/wp-includes/wp-db.php
on line
1868
Warning
: mysqli_query(): (HY000/1194): Table 'ddudk_options' is marked as crashed and should be repaired in
/home/ahsanee/public_html/outfittrends.com/wp-includes/wp-db.php
on line
1868
Warning
: mysqli_query(): (HY000/1194): Table 'ddudk_options' is marked as crashed and should be repaired in
/home/ahsanee/public_html/outfittrends.com/wp-includes/wp-db.php
on line
1868
Warning
: mysqli_query(): (HY000/1194): Table 'ddudk_options' is marked as crashed and should be repaired in
/home/ahsanee/public_html/outfittrends.com/wp-includes/wp-db.php
on line
1868
Warning
: mysqli_query(): (HY000/1194): Table 'ddudk_options' is marked as crashed and should be repaired in
/home/ahsanee/public_html/outfittrends.com/wp-includes/wp-db.php
on line
1868
Warning
: mysqli_num_fields() expects parameter 1 to be mysqli_result, boolean given in
/home/ahsanee/public_html/outfittrends.com/wp-includes/wp-db.php
on line
3078
Warning
: mysqli_query(): (HY000/1194): Table 'ddudk_options' is marked as crashed and should be repaired in
/home/ahsanee/public_html/outfittrends.com/wp-includes/wp-db.php
on line
1868
Warning
: mysqli_query(): (HY000/1194): Table 'ddudk_options' is marked as crashed and should be repaired in
/home/ahsanee/public_html/outfittrends.com/wp-includes/wp-db.php
on line
1868
Warning
: mysqli_query(): (HY000/1194): Table 'ddudk_options' is marked as crashed and should be repaired in
/home/ahsanee/public_html/outfittrends.com/wp-includes/wp-db.php
on line
1868
Warning
: mysqli_query(): (HY000/1194): Table 'ddudk_options' is marked as crashed and should be repaired in
/home/ahsanee/public_html/outfittrends.com/wp-includes/wp-db.php
on line
1868
Warning
: mysqli_num_fields() expects parameter 1 to be mysqli_result, boolean given in
/home/ahsanee/public_html/outfittrends.com/wp-includes/wp-db.php
on line
3078
Warning
: mysqli_query(): (HY000/1194): Table 'ddudk_options' is marked as crashed and should be repaired in
/home/ahsanee/public_html/outfittrends.com/wp-includes/wp-db.php
on line
1868
Warning
: mysqli_query(): (HY000/1194): Table 'ddudk_options' is marked as crashed and should be repaired in
/home/ahsanee/public_html/outfittrends.com/wp-includes/wp-db.php
on line
1868
Warning
: mysqli_query(): (HY000/1194): Table 'ddudk_options' is marked as crashed and should be repaired in
/home/ahsanee/public_html/outfittrends.com/wp-includes/wp-db.php
on line
1868
Warning
: mysqli_query(): (HY000/1194): Table 'ddudk_options' is marked as crashed and should be repaired in
/home/ahsanee/public_html/outfittrends.com/wp-includes/wp-db.php
on line
1868
Warning
: mysqli_query(): (HY000/1194): Table 'ddudk_options' is marked as crashed and should be repaired in
/home/ahsanee/public_html/outfittrends.com/wp-includes/wp-db.php
on line
1868
Warning
: mysqli_query(): (HY000/1194): Table 'ddudk_options' is marked as crashed and should be repaired in
/home/ahsanee/public_html/outfittrends.com/wp-includes/wp-db.php
on line
1868
Warning
: mysqli_query(): (HY000/1194): Table 'ddudk_options' is marked as crashed and should be repaired in
/home/ahsanee/public_html/outfittrends.com/wp-includes/wp-db.php
on line
1868
Warning
: mysqli_query(): (HY000/1194): Table 'ddudk_options' is marked as crashed and should be repaired in
/home/ahsanee/public_html/outfittrends.com/wp-includes/wp-db.php
on line
1868
Warning
: mysqli_query(): (HY000/1194): Table 'ddudk_options' is marked as crashed and should be repaired in
/home/ahsanee/public_html/outfittrends.com/wp-includes/wp-db.php
on line
1868
Warning
: mysqli_query(): (HY000/1194): Table 'ddudk_options' is marked as crashed and should be repaired in
/home/ahsanee/public_html/outfittrends.com/wp-includes/wp-db.php
on line
1868
Warning
: mysqli_query(): (HY000/1194): Table 'ddudk_options' is marked as crashed and should be repaired in
/home/ahsanee/public_html/outfittrends.com/wp-includes/wp-db.php
on line
1868
Warning
: mysqli_query(): (HY000/1194): Table 'ddudk_options' is marked as crashed and should be repaired in
/home/ahsanee/public_html/outfittrends.com/wp-includes/wp-db.php
on line
1868
Warning
: mysqli_query(): (HY000/1194): Table 'ddudk_options' is marked as crashed and should be repaired in
/home/ahsanee/public_html/outfittrends.com/wp-includes/wp-db.php
on line
1868
Warning
: mysqli_query(): (HY000/1194): Table 'ddudk_options' is marked as crashed and should be repaired in
/home/ahsanee/public_html/outfittrends.com/wp-includes/wp-db.php
on line
1868
Warning
: mysqli_query(): (HY000/1194): Table 'ddudk_options' is marked as crashed and should be repaired in
/home/ahsanee/public_html/outfittrends.com/wp-includes/wp-db.php
on line
1868
Warning
: mysqli_query(): (HY000/1194): Table 'ddudk_options' is marked as crashed and should be repaired in
/home/ahsanee/public_html/outfittrends.com/wp-includes/wp-db.php
on line
1868
Warning
: mysqli_query(): (HY000/1194): Table 'ddudk_options' is marked as crashed and should be repaired in
/home/ahsanee/public_html/outfittrends.com/wp-includes/wp-db.php
on line
1868
Warning
: mysqli_query(): (HY000/1194): Table 'ddudk_options' is marked as crashed and should be repaired in
/home/ahsanee/public_html/outfittrends.com/wp-includes/wp-db.php
on line
1868
Warning
: mysqli_query(): (HY000/1194): Table 'ddudk_options' is marked as crashed and should be repaired in
/home/ahsanee/public_html/outfittrends.com/wp-includes/wp-db.php
on line
1868
Warning
: mysqli_query(): (HY000/1194): Table 'ddudk_options' is marked as crashed and should be repaired in
/home/ahsanee/public_html/outfittrends.com/wp-includes/wp-db.php
on line
1868
Warning
: mysqli_query(): (HY000/1194): Table 'ddudk_options' is marked as crashed and should be repaired in
/home/ahsanee/public_html/outfittrends.com/wp-includes/wp-db.php
on line
1868
Warning
: mysqli_query(): (HY000/1194): Table 'ddudk_options' is marked as crashed and should be repaired in
/home/ahsanee/public_html/outfittrends.com/wp-includes/wp-db.php
on line
1868
Warning
: mysqli_query(): (HY000/1194): Table 'ddudk_options' is marked as crashed and should be repaired in
/home/ahsanee/public_html/outfittrends.com/wp-includes/wp-db.php
on line
1868
Warning
: mysqli_query(): (HY000/1194): Table 'ddudk_options' is marked as crashed and should be repaired in
/home/ahsanee/public_html/outfittrends.com/wp-includes/wp-db.php
on line
1868
Warning
: mysqli_query(): (HY000/1194): Table 'ddudk_options' is marked as crashed and should be repaired in
/home/ahsanee/public_html/outfittrends.com/wp-includes/wp-db.php
on line
1868
Warning
: mysqli_query(): (HY000/1194): Table 'ddudk_options' is marked as crashed and should be repaired in
/home/ahsanee/public_html/outfittrends.com/wp-includes/wp-db.php
on line
1868
Warning
: mysqli_query(): (HY000/1194): Table 'ddudk_options' is marked as crashed and should be repaired in
/home/ahsanee/public_html/outfittrends.com/wp-includes/wp-db.php
on line
1868
Warning
: mysqli_query(): (HY000/1194): Table 'ddudk_options' is marked as crashed and should be repaired in
/home/ahsanee/public_html/outfittrends.com/wp-includes/wp-db.php
on line
1868
Warning
: mysqli_query(): (HY000/1194): Table 'ddudk_options' is marked as crashed and should be repaired in
/home/ahsanee/public_html/outfittrends.com/wp-includes/wp-db.php
on line
1868
Warning
: mysqli_query(): (HY000/1194): Table 'ddudk_options' is marked as crashed and should be repaired in
/home/ahsanee/public_html/outfittrends.com/wp-includes/wp-db.php
on line
1868
Warning
: mysqli_query(): (HY000/1194): Table 'ddudk_options' is marked as crashed and should be repaired in
/home/ahsanee/public_html/outfittrends.com/wp-includes/wp-db.php
on line
1868
Warning
: mysqli_query(): (HY000/1194): Table 'ddudk_options' is marked as crashed and should be repaired in
/home/ahsanee/public_html/outfittrends.com/wp-includes/wp-db.php
on line
1868
Warning
: mysqli_query(): (HY000/1194): Table 'ddudk_options' is marked as crashed and should be repaired in
/home/ahsanee/public_html/outfittrends.com/wp-includes/wp-db.php
on line
1868
Warning
: mysqli_query(): (HY000/1194): Table 'ddudk_options' is marked as crashed and should be repaired in
/home/ahsanee/public_html/outfittrends.com/wp-includes/wp-db.php
on line
1868
Warning
: mysqli_query(): (HY000/1194): Table 'ddudk_options' is marked as crashed and should be repaired in
/home/ahsanee/public_html/outfittrends.com/wp-includes/wp-db.php
on line
1868
Warning
: mysqli_query(): (HY000/1194): Table 'ddudk_options' is marked as crashed and should be repaired in
/home/ahsanee/public_html/outfittrends.com/wp-includes/wp-db.php
on line
1868
Warning
: mysqli_query(): (HY000/1194): Table 'ddudk_options' is marked as crashed and should be repaired in
/home/ahsanee/public_html/outfittrends.com/wp-includes/wp-db.php
on line
1868
Warning
: mysqli_query(): (HY000/1194): Table 'ddudk_options' is marked as crashed and should be repaired in
/home/ahsanee/public_html/outfittrends.com/wp-includes/wp-db.php
on line
1868
Warning
: mysqli_query(): (HY000/1194): Table 'ddudk_options' is marked as crashed and should be repaired in
/home/ahsanee/public_html/outfittrends.com/wp-includes/wp-db.php
on line
1868
Warning
: mysqli_query(): (HY000/1194): Table 'ddudk_options' is marked as crashed and should be repaired in
/home/ahsanee/public_html/outfittrends.com/wp-includes/wp-db.php
on line
1868
Warning
: mysqli_query(): (HY000/1194): Table 'ddudk_options' is marked as crashed and should be repaired in
/home/ahsanee/public_html/outfittrends.com/wp-includes/wp-db.php
on line
1868
Warning
: mysqli_query(): (HY000/1194): Table 'ddudk_options' is marked as crashed and should be repaired in
/home/ahsanee/public_html/outfittrends.com/wp-includes/wp-db.php
on line
1868
Warning
: mysqli_query(): (HY000/1194): Table 'ddudk_options' is marked as crashed and should be repaired in
/home/ahsanee/public_html/outfittrends.com/wp-includes/wp-db.php
on line
1868
Warning
: mysqli_query(): (HY000/1194): Table 'ddudk_options' is marked as crashed and should be repaired in
/home/ahsanee/public_html/outfittrends.com/wp-includes/wp-db.php
on line
1868
Warning
: mysqli_query(): (HY000/1194): Table 'ddudk_options' is marked as crashed and should be repaired in
/home/ahsanee/public_html/outfittrends.com/wp-includes/wp-db.php
on line
1868
Warning
: mysqli_query(): (HY000/1194): Table 'ddudk_options' is marked as crashed and should be repaired in
/home/ahsanee/public_html/outfittrends.com/wp-includes/wp-db.php
on line
1868
Warning
: mysqli_query(): (HY000/1194): Table 'ddudk_options' is marked as crashed and should be repaired in
/home/ahsanee/public_html/outfittrends.com/wp-includes/wp-db.php
on line
1868
Warning
: mysqli_query(): (HY000/1194): Table 'ddudk_options' is marked as crashed and should be repaired in
/home/ahsanee/public_html/outfittrends.com/wp-includes/wp-db.php
on line
1868
Warning
: mysqli_query(): (HY000/1194): Table 'ddudk_options' is marked as crashed and should be repaired in
/home/ahsanee/public_html/outfittrends.com/wp-includes/wp-db.php
on line
1868
Warning
: mysqli_query(): (HY000/1194): Table 'ddudk_options' is marked as crashed and should be repaired in
/home/ahsanee/public_html/outfittrends.com/wp-includes/wp-db.php
on line
1868
Warning
: mysqli_query(): (HY000/1194): Table 'ddudk_options' is marked as crashed and should be repaired in
/home/ahsanee/public_html/outfittrends.com/wp-includes/wp-db.php
on line
1868
Warning
: mysqli_query(): (HY000/1194): Table 'ddudk_options' is marked as crashed and should be repaired in
/home/ahsanee/public_html/outfittrends.com/wp-includes/wp-db.php
on line
1868
Warning
: mysqli_query(): (HY000/1194): Table 'ddudk_options' is marked as crashed and should be repaired in
/home/ahsanee/public_html/outfittrends.com/wp-includes/wp-db.php
on line
1868
Warning
: mysqli_query(): (HY000/1194): Table 'ddudk_options' is marked as crashed and should be repaired in
/home/ahsanee/public_html/outfittrends.com/wp-includes/wp-db.php
on line
1868
Warning
: mysqli_query(): (HY000/1194): Table 'ddudk_options' is marked as crashed and should be repaired in
/home/ahsanee/public_html/outfittrends.com/wp-includes/wp-db.php
on line
1868
Warning
: mysqli_query(): (HY000/1194): Table 'ddudk_options' is marked as crashed and should be repaired in
/home/ahsanee/public_html/outfittrends.com/wp-includes/wp-db.php
on line
1868
Warning
: mysqli_query(): (HY000/1194): Table 'ddudk_options' is marked as crashed and should be repaired in
/home/ahsanee/public_html/outfittrends.com/wp-includes/wp-db.php
on line
1868
Warning
: mysqli_query(): (HY000/1194): Table 'ddudk_options' is marked as crashed and should be repaired in
/home/ahsanee/public_html/outfittrends.com/wp-includes/wp-db.php
on line
1868
Warning
: mysqli_query(): (HY000/1194): Table 'ddudk_options' is marked as crashed and should be repaired in
/home/ahsanee/public_html/outfittrends.com/wp-includes/wp-db.php
on line
1868
Warning
: mysqli_query(): (HY000/1194): Table 'ddudk_options' is marked as crashed and should be repaired in
/home/ahsanee/public_html/outfittrends.com/wp-includes/wp-db.php
on line
1868
Warning
: mysqli_query(): (HY000/1194): Table 'ddudk_options' is marked as crashed and should be repaired in
/home/ahsanee/public_html/outfittrends.com/wp-includes/wp-db.php
on line
1868
Warning
: mysqli_query(): (HY000/1194): Table 'ddudk_options' is marked as crashed and should be repaired in
/home/ahsanee/public_html/outfittrends.com/wp-includes/wp-db.php
on line
1868
Warning
: mysqli_query(): (HY000/1194): Table 'ddudk_options' is marked as crashed and should be repaired in
/home/ahsanee/public_html/outfittrends.com/wp-includes/wp-db.php
on line
1868
Warning
: mysqli_query(): (HY000/1194): Table 'ddudk_options' is marked as crashed and should be repaired in
/home/ahsanee/public_html/outfittrends.com/wp-includes/wp-db.php
on line
1868
Warning
: mysqli_query(): (HY000/1194): Table 'ddudk_options' is marked as crashed and should be repaired in
/home/ahsanee/public_html/outfittrends.com/wp-includes/wp-db.php
on line
1868
Warning
: mysqli_query(): (HY000/1194): Table 'ddudk_options' is marked as crashed and should be repaired in
/home/ahsanee/public_html/outfittrends.com/wp-includes/wp-db.php
on line
1868
Warning
: mysqli_query(): (HY000/1194): Table 'ddudk_options' is marked as crashed and should be repaired in
/home/ahsanee/public_html/outfittrends.com/wp-includes/wp-db.php
on line
1868
Warning
: mysqli_query(): (HY000/1194): Table 'ddudk_options' is marked as crashed and should be repaired in
/home/ahsanee/public_html/outfittrends.com/wp-includes/wp-db.php
on line
1868
Warning
: mysqli_query(): (HY000/1194): Table 'ddudk_options' is marked as crashed and should be repaired in
/home/ahsanee/public_html/outfittrends.com/wp-includes/wp-db.php
on line
1868
Warning
: mysqli_query(): (HY000/1194): Table 'ddudk_options' is marked as crashed and should be repaired in
/home/ahsanee/public_html/outfittrends.com/wp-includes/wp-db.php
on line
1868
Warning
: mysqli_query(): (HY000/1194): Table 'ddudk_options' is marked as crashed and should be repaired in
/home/ahsanee/public_html/outfittrends.com/wp-includes/wp-db.php
on line
1868
Warning
: mysqli_query(): (HY000/1194): Table 'ddudk_options' is marked as crashed and should be repaired in
/home/ahsanee/public_html/outfittrends.com/wp-includes/wp-db.php
on line
1868
Warning
: mysqli_query(): (HY000/1194): Table 'ddudk_options' is marked as crashed and should be repaired in
/home/ahsanee/public_html/outfittrends.com/wp-includes/wp-db.php
on line
1868
Warning
: mysqli_num_fields() expects parameter 1 to be mysqli_result, boolean given in
/home/ahsanee/public_html/outfittrends.com/wp-includes/wp-db.php
on line
3078
Warning
: mysqli_query(): (HY000/1194): Table 'ddudk_options' is marked as crashed and should be repaired in
/home/ahsanee/public_html/outfittrends.com/wp-includes/wp-db.php
on line
1868
Warning
: mysqli_query(): (HY000/1194): Table 'ddudk_options' is marked as crashed and should be repaired in
/home/ahsanee/public_html/outfittrends.com/wp-includes/wp-db.php
on line
1868
Warning
: mysqli_query(): (HY000/1194): Table 'ddudk_options' is marked as crashed and should be repaired in
/home/ahsanee/public_html/outfittrends.com/wp-includes/wp-db.php
on line
1868
Warning
: mysqli_query(): (HY000/1194): Table 'ddudk_options' is marked as crashed and should be repaired in
/home/ahsanee/public_html/outfittrends.com/wp-includes/wp-db.php
on line
1868
Warning
: mysqli_query(): (HY000/1194): Table 'ddudk_options' is marked as crashed and should be repaired in
/home/ahsanee/public_html/outfittrends.com/wp-includes/wp-db.php
on line
1868
Warning
: mysqli_query(): (HY000/1194): Table 'ddudk_options' is marked as crashed and should be repaired in
/home/ahsanee/public_html/outfittrends.com/wp-includes/wp-db.php
on line
1868
Warning
: mysqli_query(): (HY000/1194): Table 'ddudk_options' is marked as crashed and should be repaired in
/home/ahsanee/public_html/outfittrends.com/wp-includes/wp-db.php
on line
1868
Warning
: mysqli_query(): (HY000/1194): Table 'ddudk_options' is marked as crashed and should be repaired in
/home/ahsanee/public_html/outfittrends.com/wp-includes/wp-db.php
on line
1868
Looking like celebrity is a dream of every girl .But what brands do the celebrities wear ?What are the latest celebrities fashion trends?From where celebrities buy their dresses? Which designer is making their outfits? and the most important from where you can find the same outfits ? These are the questions that comes in every girls mind when thinking of having a red carpet look.
Well its time to reveal the top favorite celebrities fashion secrets.Following collection of images not only reveals about the celebrities latest fashion trends but also tell you from where you can buy the same stylish outfits.
Now you can follow your hot celebrities outfit ideas and you can place the order of any item from the links given under each image .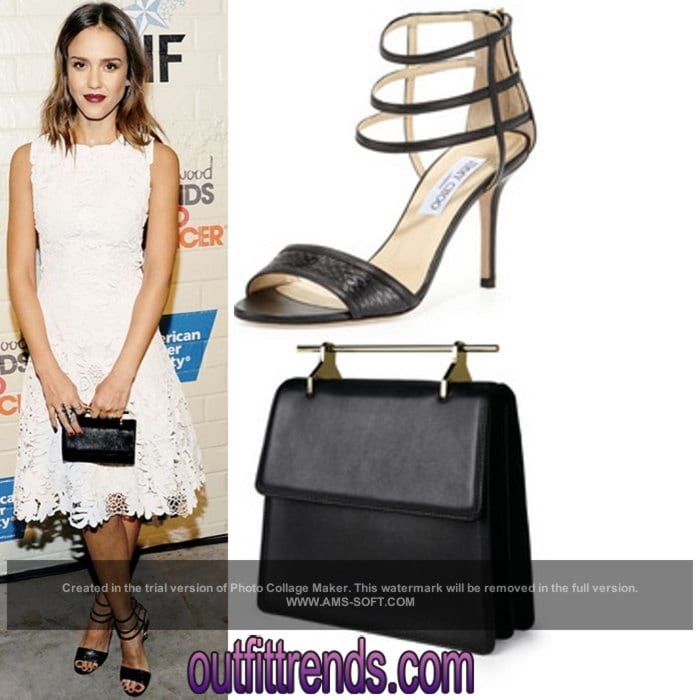 BUY JESSICA ALBA OUTFITS FROM
Tarika Snake & Napa Cage Sandal, Black
Purse – M2Malletier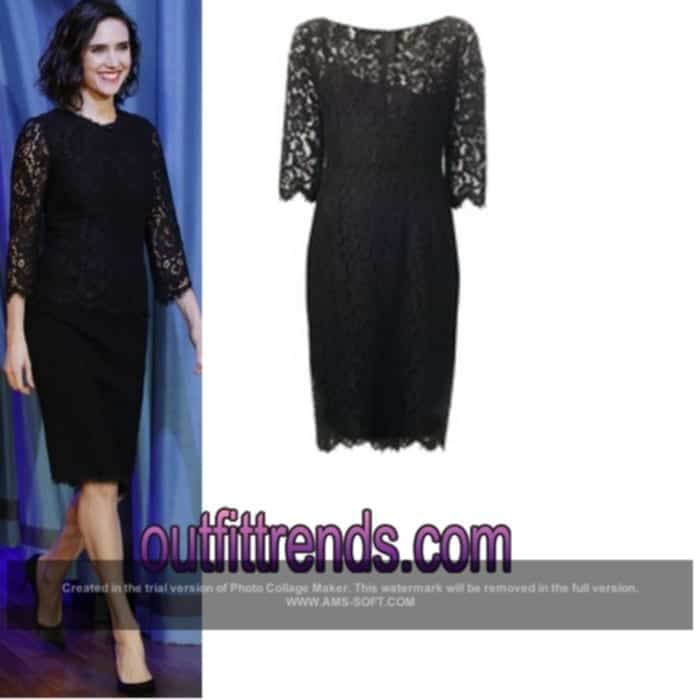 BUY JENNIFER CONNELLY OUTFITS FROM
Dress – Dolce & Gabbana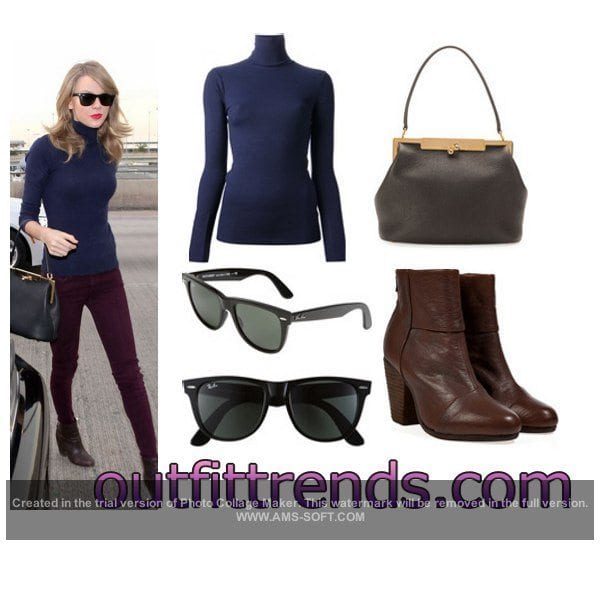 BUY TAYLOR SWIFT FASHION ACCESSORIES FROM
Sunglasses – Ray Ban
Purse – Dolce & Gabbana
Shoes – Rag & Bone
Sweater – Ralph Lauren roll neck sweater
you can also follow the your favorite celebrities fashion trends from here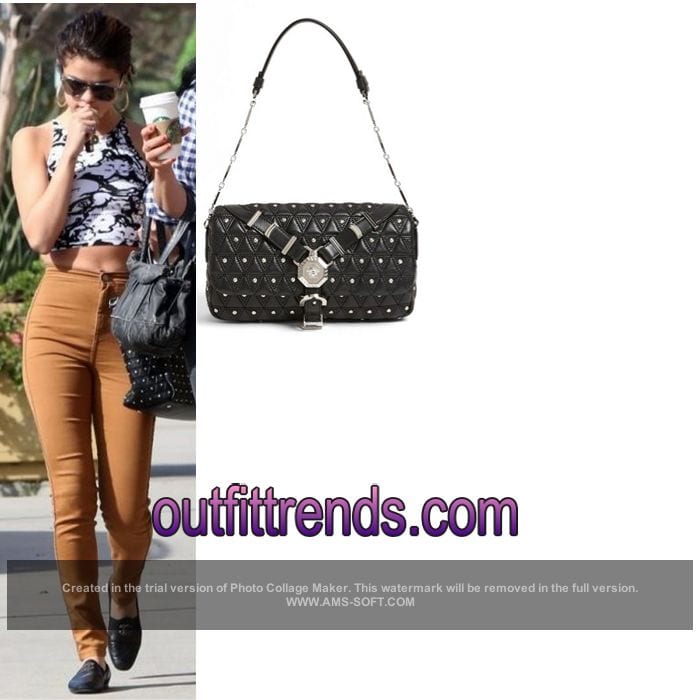 BUY SELENA GOMEZ HANDBAG FROM
Versace 'Vanitas' Leather Flap Shoulder Bag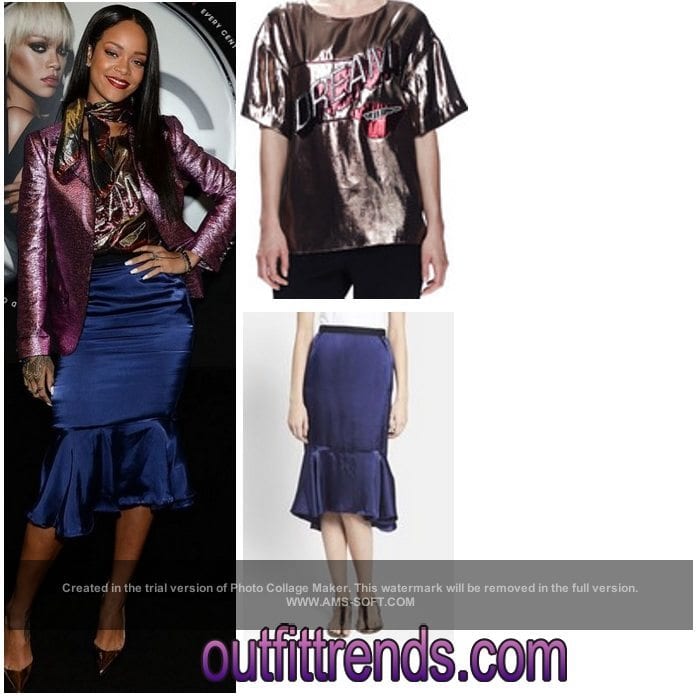 BUY RIHANA OUTFITS FROM
Lanvin Dream-Front Metallic Tee, Beige/Bronze
Lanvin Ruffled Hem Skirt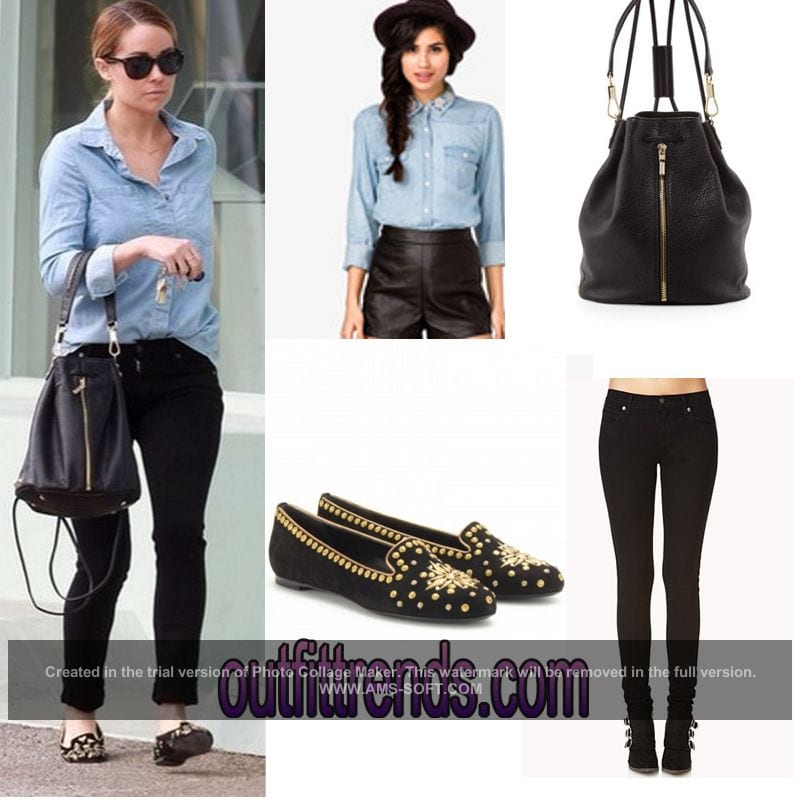 BUY LAUREN CONARD OUTFITS FROM
Purse – Elizabeth and James
Shoes – Alexander McQueen
similar style jeans
similar style shirt
BUY EMMA WATSON OUTFITS FROM
Purse – DSquared
Jacket – 3.1 Phillip Lim
Jeans – Frame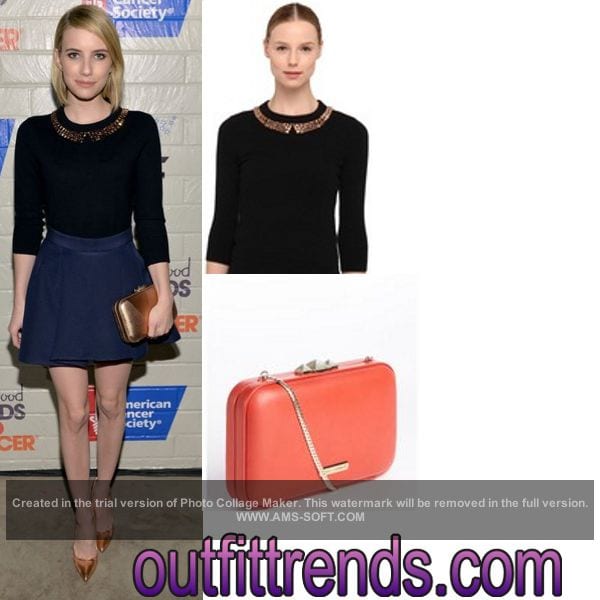 BUY EMMA WATSON OUTFITS FROM
Sweater – Kate Spade
Skirt – Cameo
Shoes – Nicholas Kirkwood
Purse same style in different color– Rebecca Minkoff
Earrings and Ring – Jackie Aiche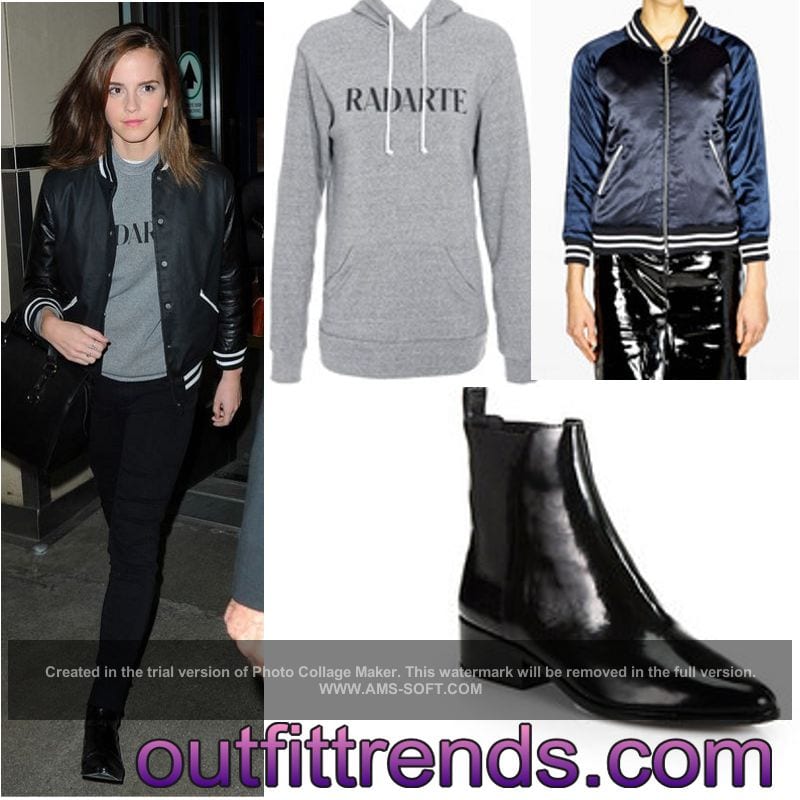 BUY EMMA WATSON OUTFITS FROM
Sweatshirt – Rodarte Radarte
Shoes – 3.1. Phillip Lim
Jacket In blue color– Zoe Karssen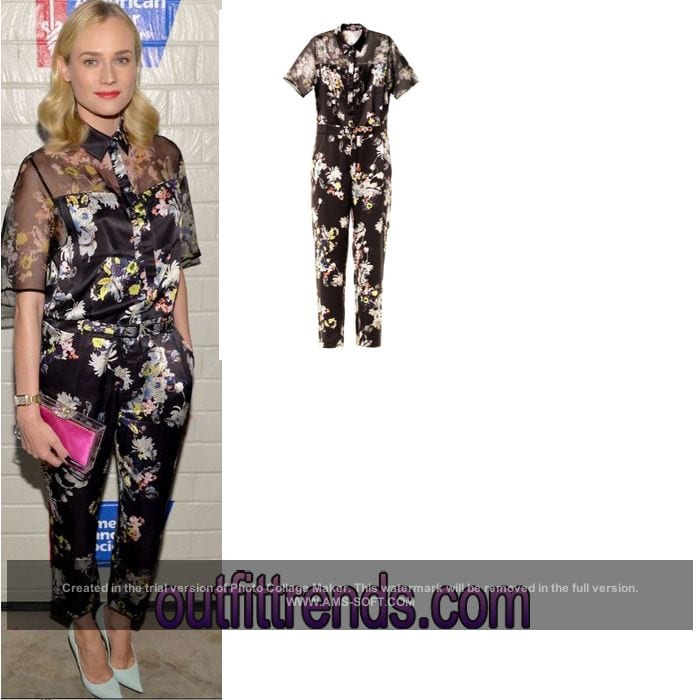 BUY DIANA KRUGER DRESS FROM
ERDEM Vala Eames garden-print silk jumpsuit
credits
Warning
: mysqli_query(): (HY000/1194): Table 'ddudk_options' is marked as crashed and should be repaired in
/home/ahsanee/public_html/outfittrends.com/wp-includes/wp-db.php
on line
1868
Warning
: mysqli_query(): (HY000/1194): Table 'ddudk_options' is marked as crashed and should be repaired in
/home/ahsanee/public_html/outfittrends.com/wp-includes/wp-db.php
on line
1868
Warning
: mysqli_query(): (HY000/1194): Table 'ddudk_options' is marked as crashed and should be repaired in
/home/ahsanee/public_html/outfittrends.com/wp-includes/wp-db.php
on line
1868
Warning
: mysqli_query(): (HY000/1194): Table 'ddudk_options' is marked as crashed and should be repaired in
/home/ahsanee/public_html/outfittrends.com/wp-includes/wp-db.php
on line
1868
Prev Article
Warning
: mysqli_query(): (HY000/1194): Table 'ddudk_options' is marked as crashed and should be repaired in
/home/ahsanee/public_html/outfittrends.com/wp-includes/wp-db.php
on line
1868
Warning
: mysqli_query(): (HY000/1194): Table 'ddudk_options' is marked as crashed and should be repaired in
/home/ahsanee/public_html/outfittrends.com/wp-includes/wp-db.php
on line
1868
Warning
: mysqli_query(): (HY000/1194): Table 'ddudk_options' is marked as crashed and should be repaired in
/home/ahsanee/public_html/outfittrends.com/wp-includes/wp-db.php
on line
1868
Next Article
Warning
: mysqli_query(): (HY000/1194): Table 'ddudk_options' is marked as crashed and should be repaired in
/home/ahsanee/public_html/outfittrends.com/wp-includes/wp-db.php
on line
1868
Warning
: mysqli_query(): (HY000/1194): Table 'ddudk_options' is marked as crashed and should be repaired in
/home/ahsanee/public_html/outfittrends.com/wp-includes/wp-db.php
on line
1868
Warning
: mysqli_query(): (HY000/1194): Table 'ddudk_options' is marked as crashed and should be repaired in
/home/ahsanee/public_html/outfittrends.com/wp-includes/wp-db.php
on line
1868