Urwa Hocane Wedding Pics . Finally, the much-awaited wedding bells have started ringing. After keeping their fans waiting for so many years, the power couple – Urwa and Farhan, has finally decided to settle down and it's sure to be a grand affair.
Farhan Date of Birth : September 14, 1984 Age : 32
Urwa Data of Birth : July 2, 1991 Age : 25
Farhan Saeed's Height: 5′ 11″
Urwa Hocane's Height: 5′ 7″
Farhan Saeed's Horoscope : Virgo
Urwa Hocane's Horoscope: Cancer
Age difference between the couple is 7 years.
The couple marriage date is 18th December 2016, but the wedding functions have started almost a week before and we have some really cute and fun dholki pictures, but let's start from where it all began, yes, the grand proposal!
Urwa Hocane and Farhan Saeed Wedding Dress designer : Ali Xeeshan for Barat and HSY for Walima
Barat Date and Venue: 18th December at Falettis Hotel Lahore
Farhan Saeed and Urwa Hocane Marriage
Farhan and Urwa's relationship is no secret as they have always been open about it in their interviews as well as on social media. They are spotted together at all events and parties and surely they look really cute together. The two met for the first time at a mutual friend's get-together in Lahore and have been best friends since then. Let's have a look at their wedding story and do stay tuned for more pictures!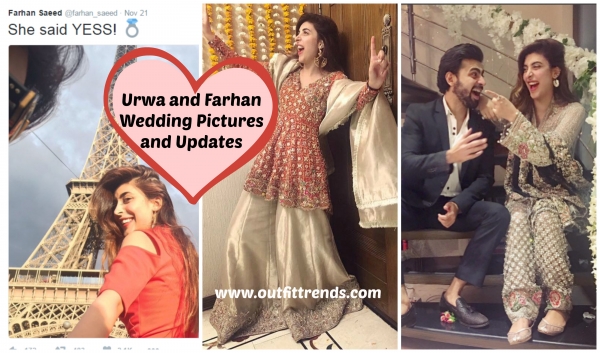 Farhan Saeed Proposes Urwa
On November 21, 2016, Farhan Saeed tweeted a picture of Urwa that took the social media by storm. Yes, this was the proposal picture, taken at Eiffel Tower. Have a look:
Urwa Farhan Engagement Pics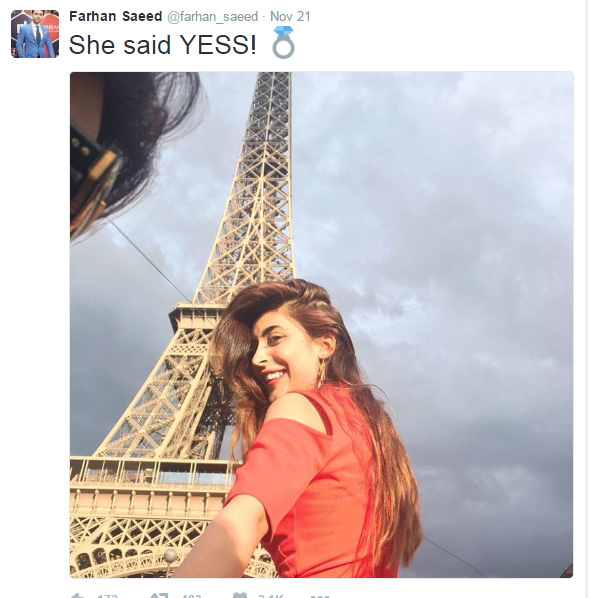 Urwa was seen wearing a red dress in the Paris pictures and the two were also caught sharing an intimate moment there.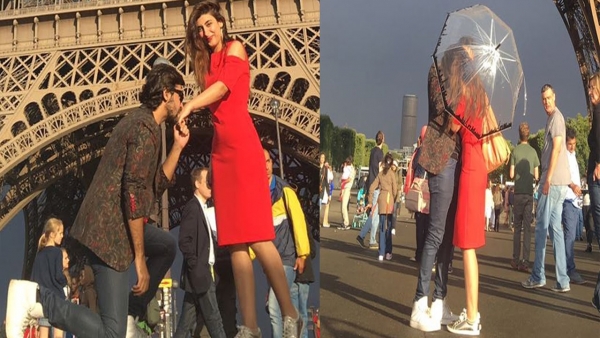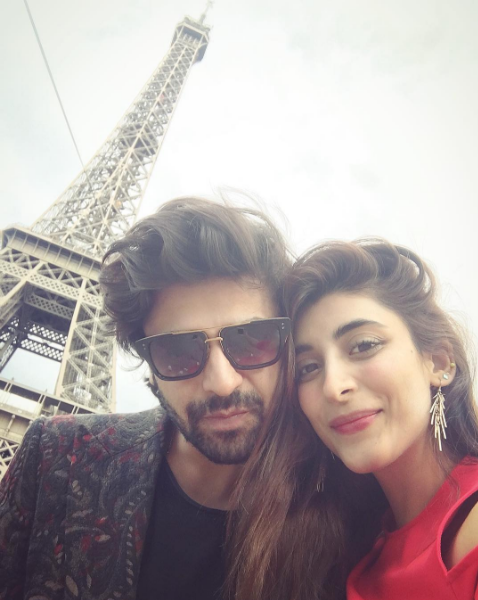 It looks like Urwa's sister and brother also joined them for this engagement ceremony.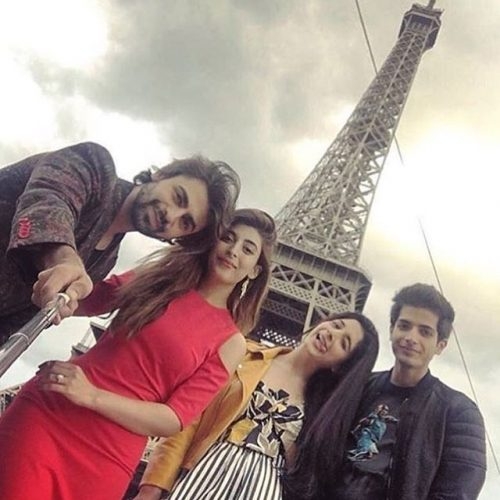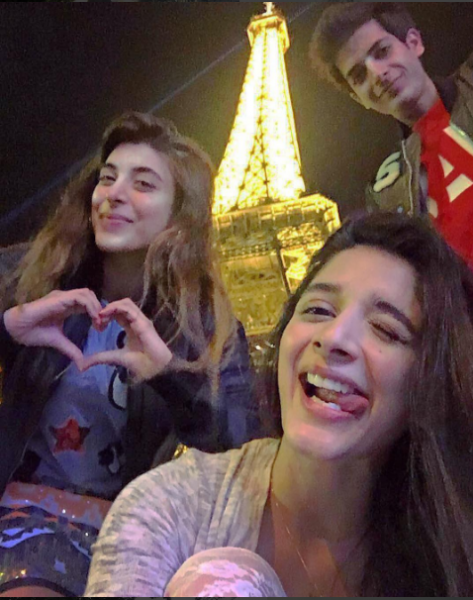 Not too long after this proposal, Farhan Saeed was once again seen on his feet with Urwa at the Bridal couture week.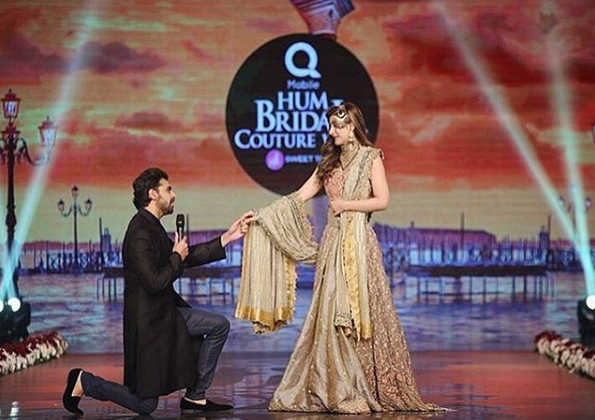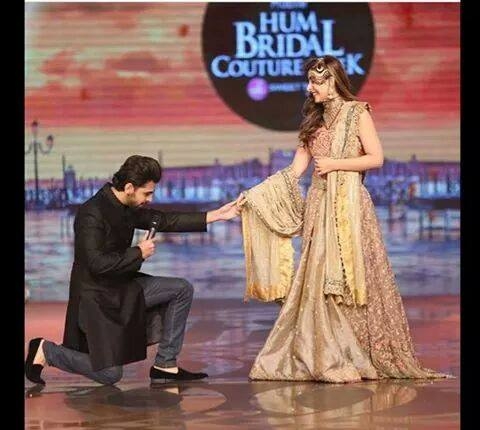 Farhan Saeed Urwa Hocane Wedding Invitation Card
Their wedding invitation card was beautifully designed and came with a couple of yummy chocolates. Also, check out 40 Most Elegant Ideas for Wedding Invitation Cards and Creativity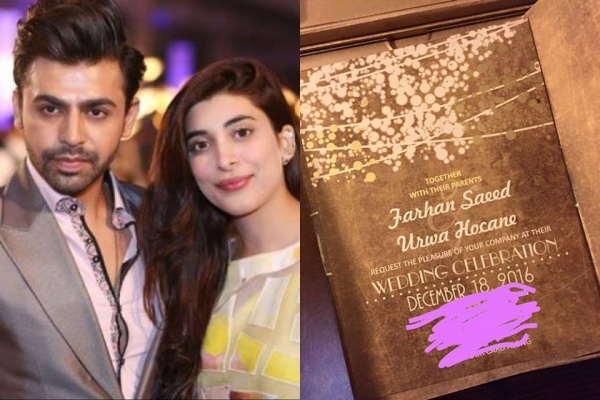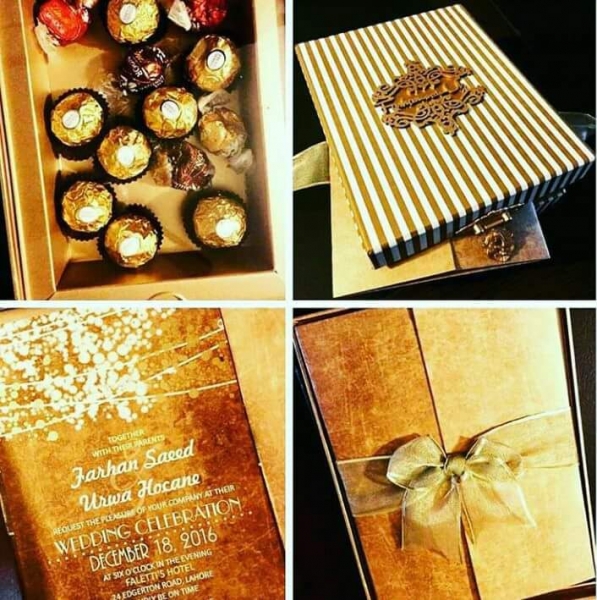 Farhan Urwa Wedding Preparations
Here are some pictures of Urwa and Farhan with the actress Resham as they visited her place for inviting her to the wedding. Check out these 4 Simple and Useful Tips to Plan a Perfect Wedding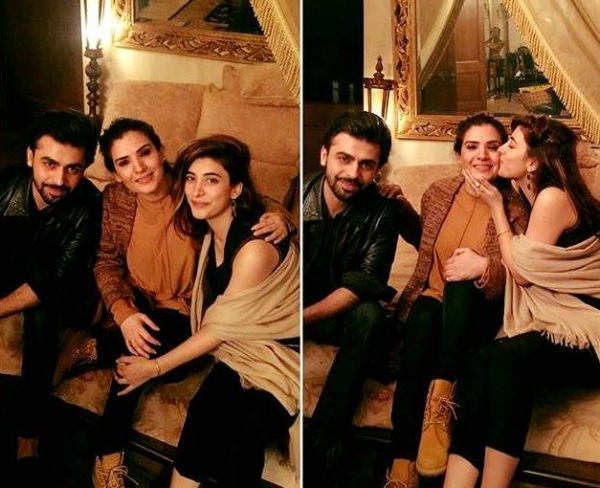 They were also spotted with the designer Ali Xeeshan for deciding the barat outfits and other details.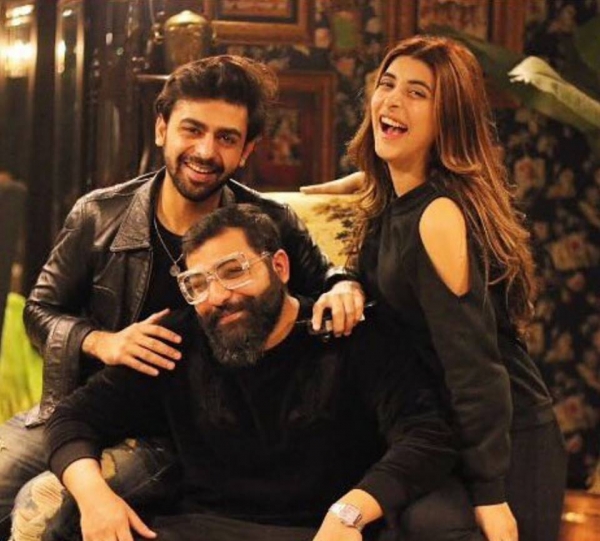 Here we see Urwa selecting her wedding jewelry, along with their wedding planner and stylist Qasim Yar Tiwana.