Outfits with White Blazer: Blazers have been trending for quite some time now as they instantly give a casual attire a serious look and make you ready for formal affairs. White color is a classic color and can be worn with almost every color. To embrace white blazer is very fad and is purely a summers style to give you a fresh and light look.
But come any season and you are confused as what to wear and how to achieve a decent look for any event. Summers and sunshine can make you warm and want to wear lighter shades as they have a very soothing effect same goes for white so white blazer is a very good choice for warm weather or for that matter you can even give it a try in winters if paired with a gorgeous combination.Reading this article will make you a white blazer fan as we have collected some very gorgeous pictures for you.


RECOMMENDED: [highlight]18 Ideal Girls Outfits with White Shirts for Glamorous Look[/highlight]
How to Dress Up With White Blazer
#24. Casual Meet up Outfit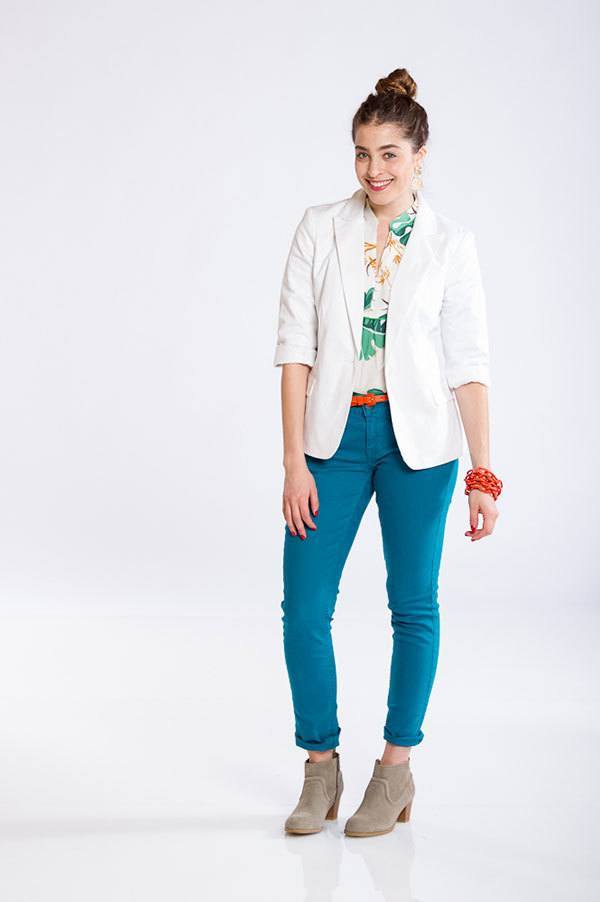 Source
#23. Office in Summers
Office dressing style is sometimes semi formal or formal according to your degree. But this mini dress in yellow is perfect for adding color to otherwise monotonous wardrobe. Pair it with a white blazer to tone down the eye candy look.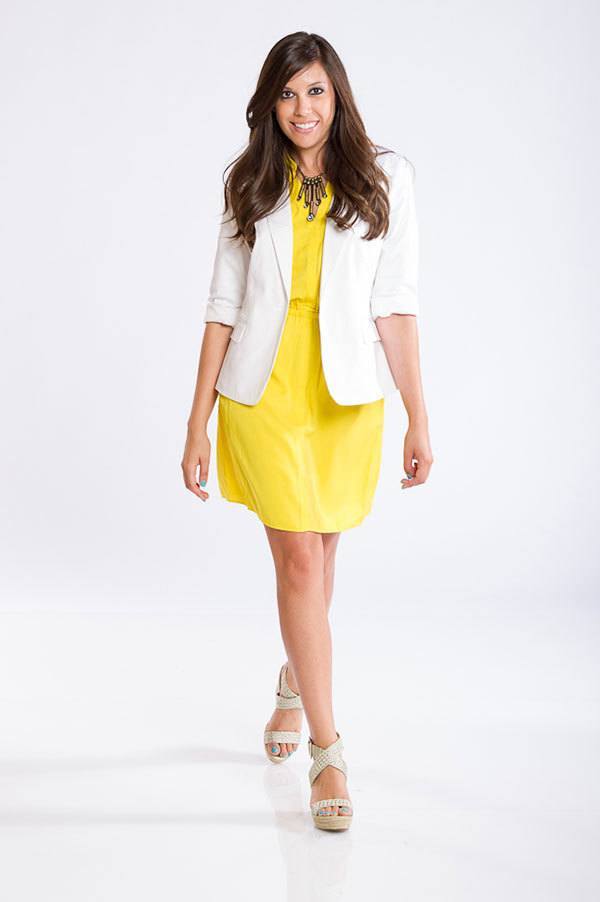 Source
#22. Inspired by Celebrities
A classic combination always. Pair your black blouse with same colored blazer and pants. Accessorize with high heels and a clutch.