Wearing Leopard Coats in Chic and Trendy style for winters. Winter is here, bringing along with it bonfires and chilly holiday trips and the need to redo your wardrobe and turn yourself into a living fashion statement this winter. Of all the winter wardrobe elements, Leopard coats for one thing, never get old. No matter what year it is, coats are a winter wardrobe essential. They not only keep you warms and protect your from the chilly winter winds, they also make you give your attire a rather fashionable and trendy look.
How to Style Leopard Coats in Different Ways
Here are a few ideas to style your favourite leopard coats:
#20-Pair with Vibrant Woolen Scarf
A warm woolen scarf,when worn along along with your leopard print coat, will add color to your whole attire, giving you a fresh look this winter.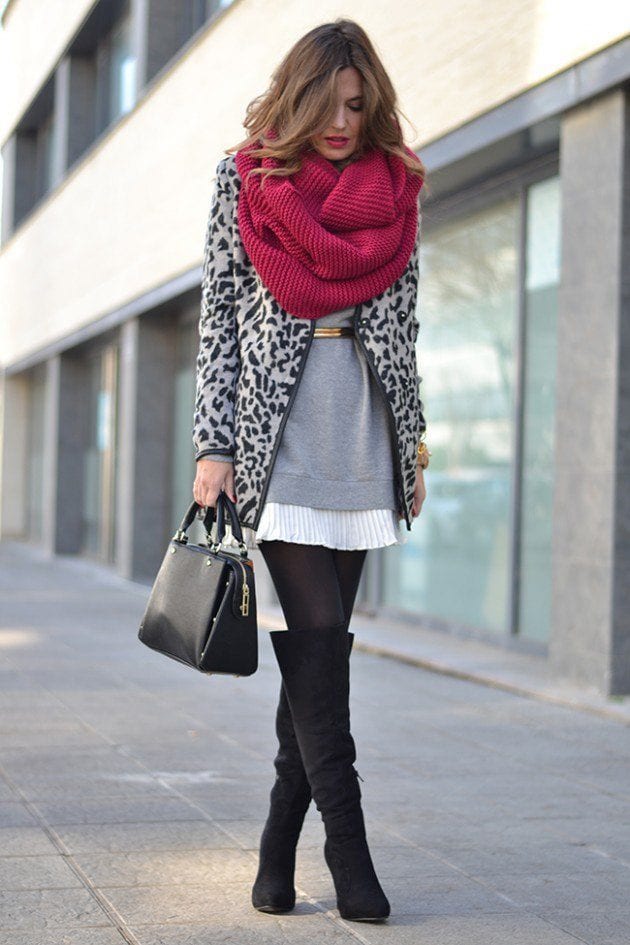 #19-With a Beanie
Beanie caps look adorable no matter what they are worn with. Add a hint of cuteness to your attire by wearing one along with your leopard coat.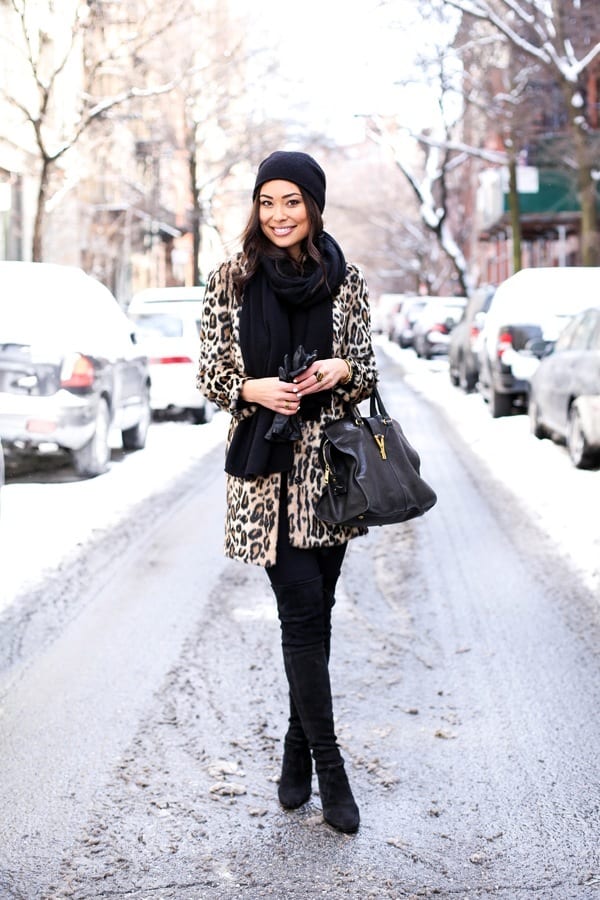 #18-Cropped Mini Skirt
A leopard coat would look gorgeous if worn with a short mini skirt, preferably a leather or corduroy one.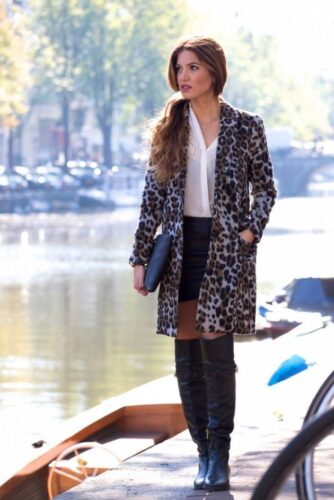 Source
#17- Denim Jeans
Denim jeans would add the trendy element to your look when worn along with a long leopard coat, making you look chic and keeping you at ease at the same time.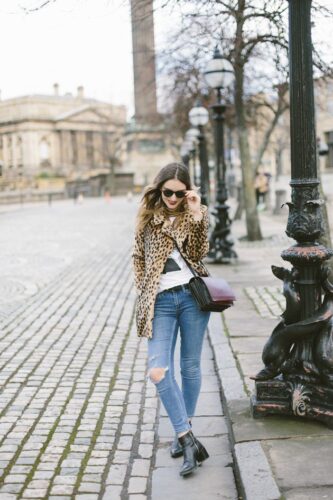 If you have a denim jacket then you will surely love [highlight]Outfits with Denim Jacket-20 Ideas how to wear denim jacket[/highlight]
#16-With Vibrant Shirts
If worn with a vibrant, neon colored shirt, these coats would look add to a fresher overall attire.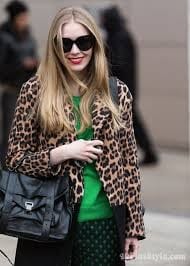 #15- Along With a Hoodie
Nothing seems better than your oldest and warmest hoodie in the winters. Follow Ashley Simpson's signature look by wearing a leopard coat on top of a hoodie.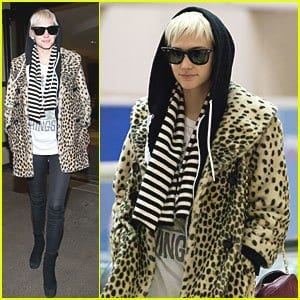 Source
#14- With a Little Black Dress
The nights when you might need to go out and wearing your favorite little black dress seems impossible, pairing it up with a leopard coat would not only keep you at ease it will also make you look rather stylish.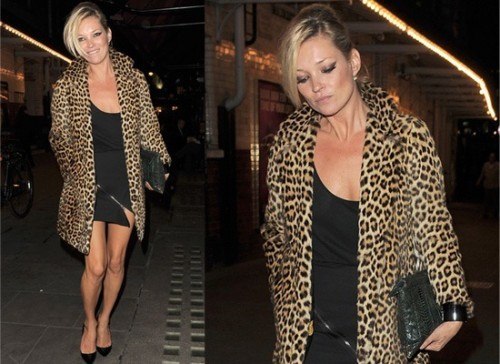 #13- With Another Coat on Top
Sometimes, when an animal pattern seems to odd to wear, you can always choose to wear another plain coat on top, to create an overall sober yet trendy look.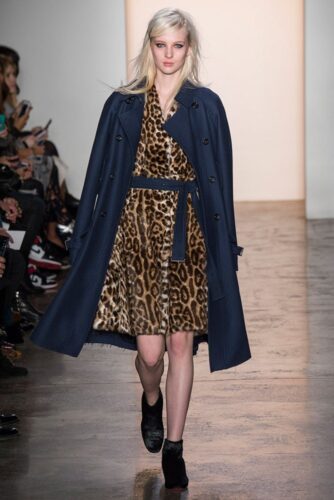 #12- With a Belt              
If you want to show off your waist and are tired of wearing coats which hie it, you can always wear a black or brown belt on top of your leopard coats.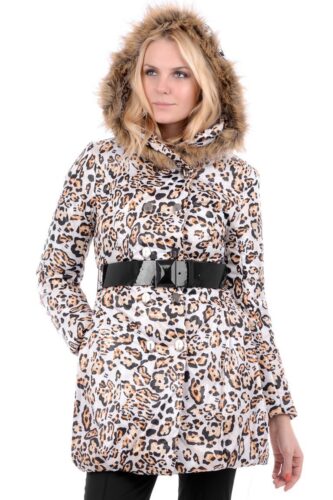 Source