In this post we will be discussing the latest trends for bridal fashion in India. This year we have seen brides breaking the typical stereotypes and going for new things. So I would say that this is the year of innovation and experimentation for Indian brides.
If you are planning your wedding this year, or attending one or planning a function one for your loved one, then you are at the right place. My first suggestion to you would be to not hesitate, if you have an idea, no matter how different or crazy it sounds, go for it and you might be the next trend setter.For a successful event be sure to read these 4 simple tips to plan a perfect wedding. Today outfit trends will bring a complete guide on following :-
1 – Makeup Ideas for Indian Brides
2 – What Jewellery to Wear with Bridal Dress
3 – Latest style Indian Bridal Outfits
Make-up
This year the natural sort of make-up is likely to be in greater demand. Though Indian brides have traditionally gone for the bold and bright look, now is the time for a more natural looking base. Another interesting trend is of wearing the winged eyeliner. Specially when combined with bold lips, the winged eyeliner creates the perfect bridal look.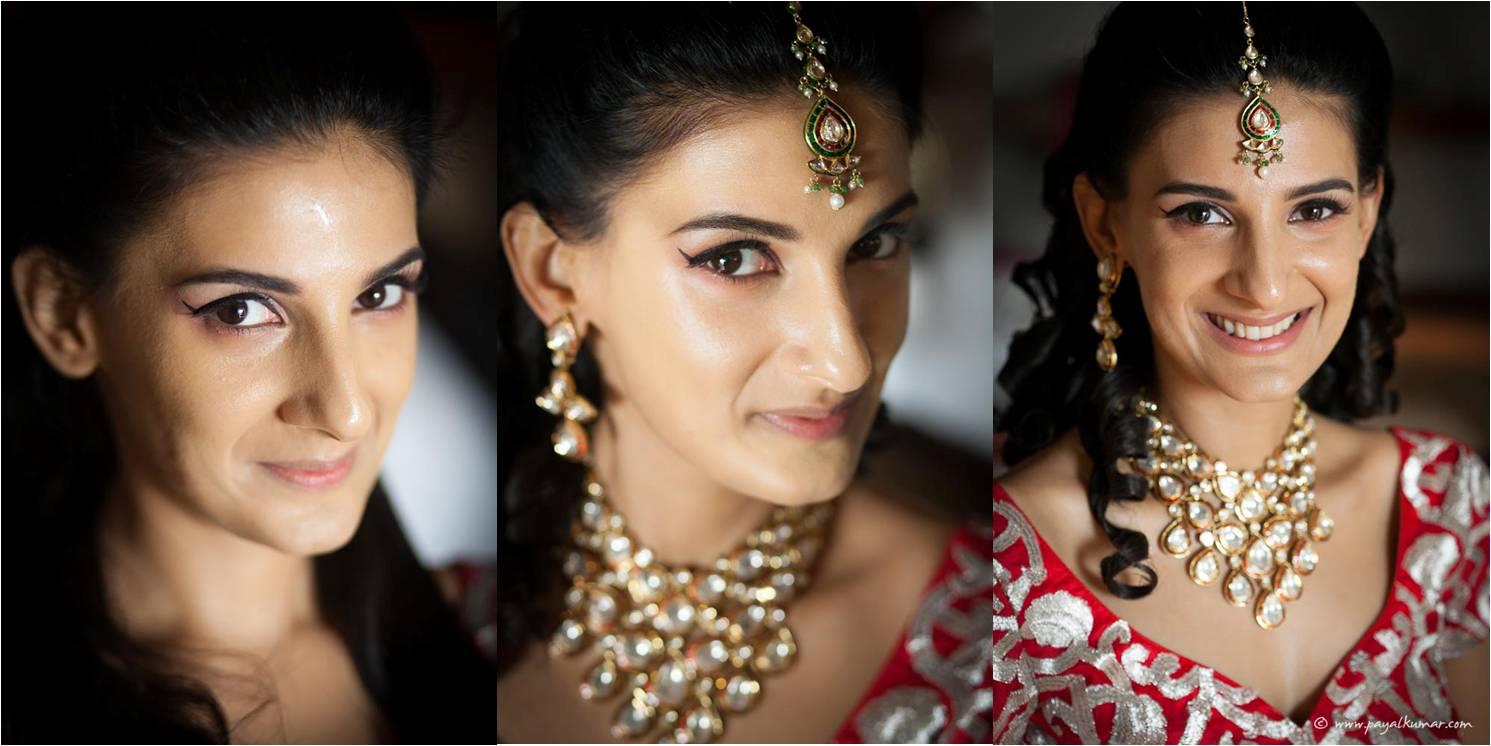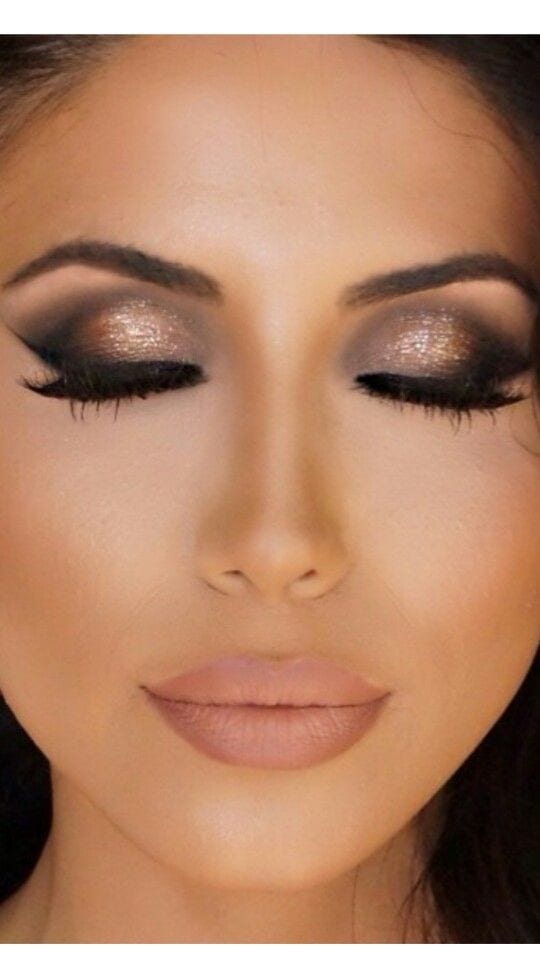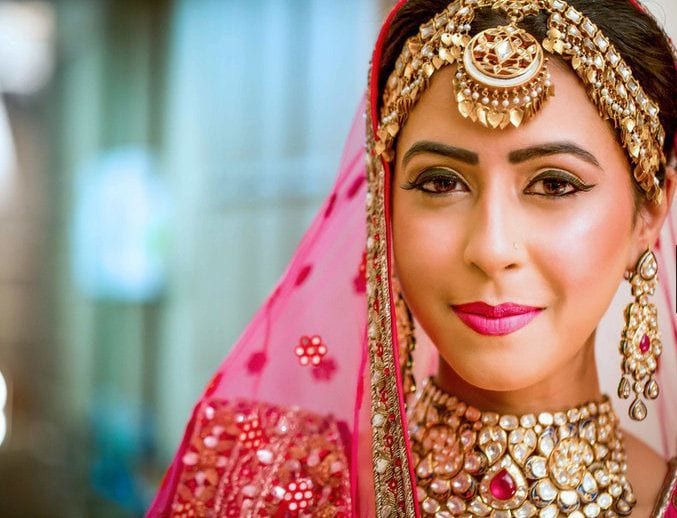 Source
Jewellery – The traditional heavy jewellery look is no longer recommended by most designers. It is suggested that you go for a reasonable amount of jewellery instead and make the most out of it by ensuring its uniqueness and beauty.
My favourite peace of jewellery for the Indian brides is the maang tikka. What makes them so interesting is the number of ways you can wear them. There are just so many different styles like the flat pendant, the spherical one, the side jhoomar or tikka with side layers. I would suggest that when you go to the jeweller, you try all the different designs to choose the one that best suits you. Or you could go for a different style on all the three to four wedding days.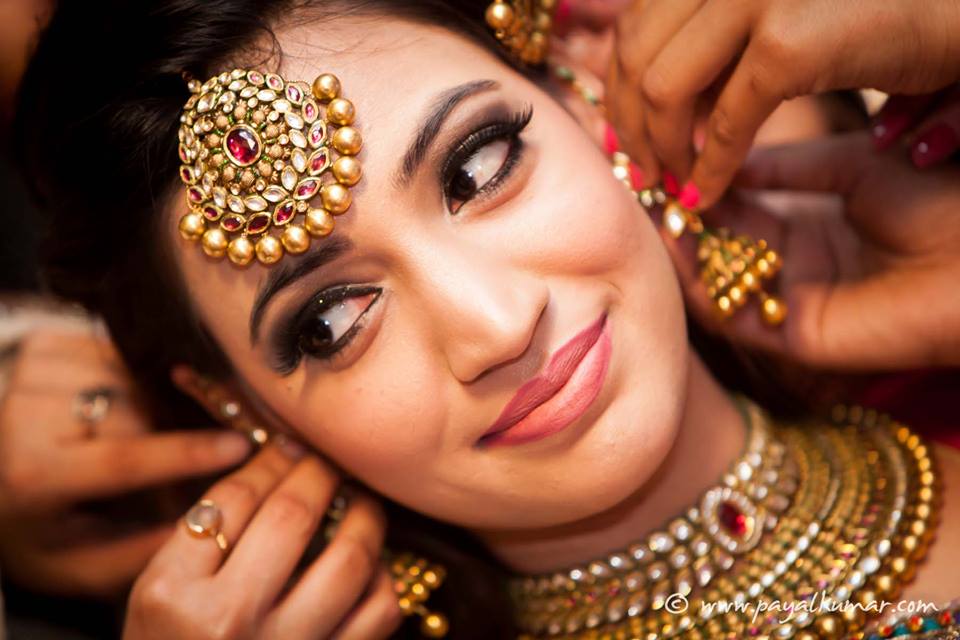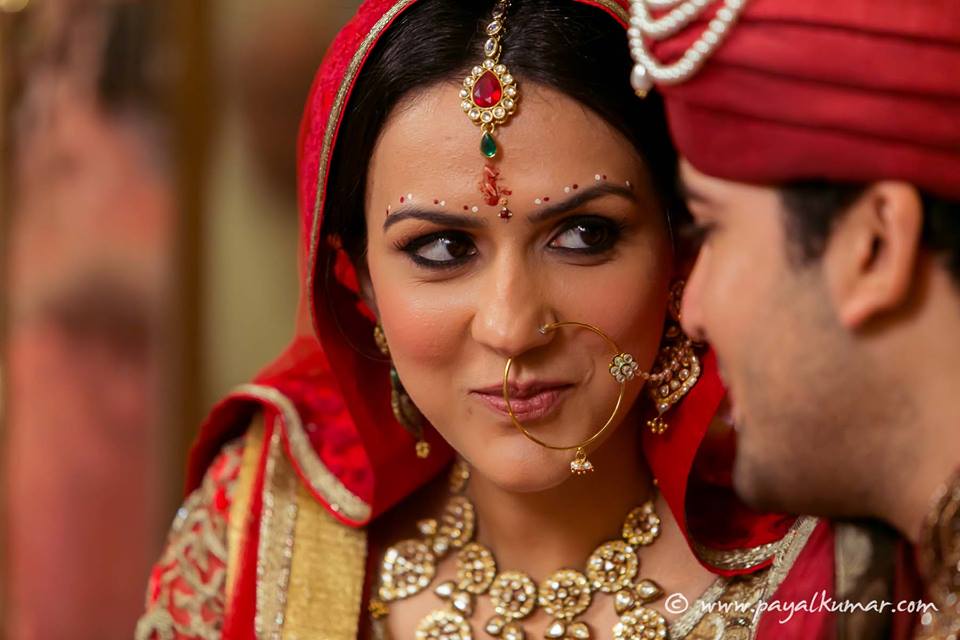 Natural makeup with winged eyeliner, kundan maatha patti and a simple bun adorned with flowers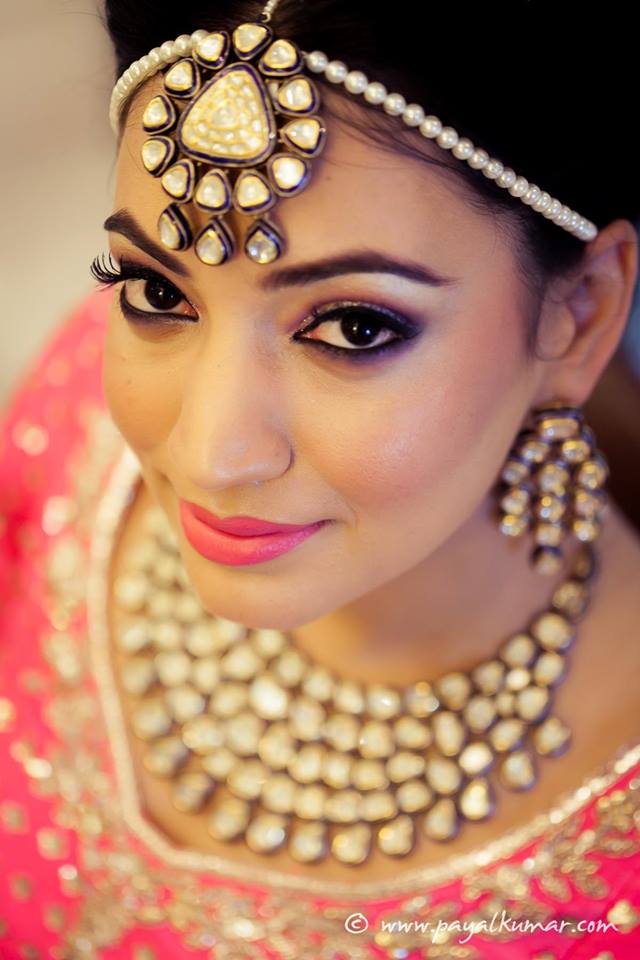 Source
Bridal Dress
Indian brides have historically gone for bold colours,there is no doubt that the bold colours like red, orange or pink create lovely brides. But this year pastel shades have been gaining immense popularity amongst Indian designers and brides and they create fabulous lehngas and other traditional dresses. For example the mint green and Caribbean blue colours make spectacular brides. If you want you can even mix up these pastel shades with a bold one and create a new combination.
Here are some more ideas for bridal looks that you can use. Just remember these simple tips and there's no doubt that you will be able to arrange that fairy tale wedding you always dreamed about!From following collection of images you can get your own wedding outfit ideas and make a perfect combination to make your big day memorable.
Combination of mint green with bright pink and royal blue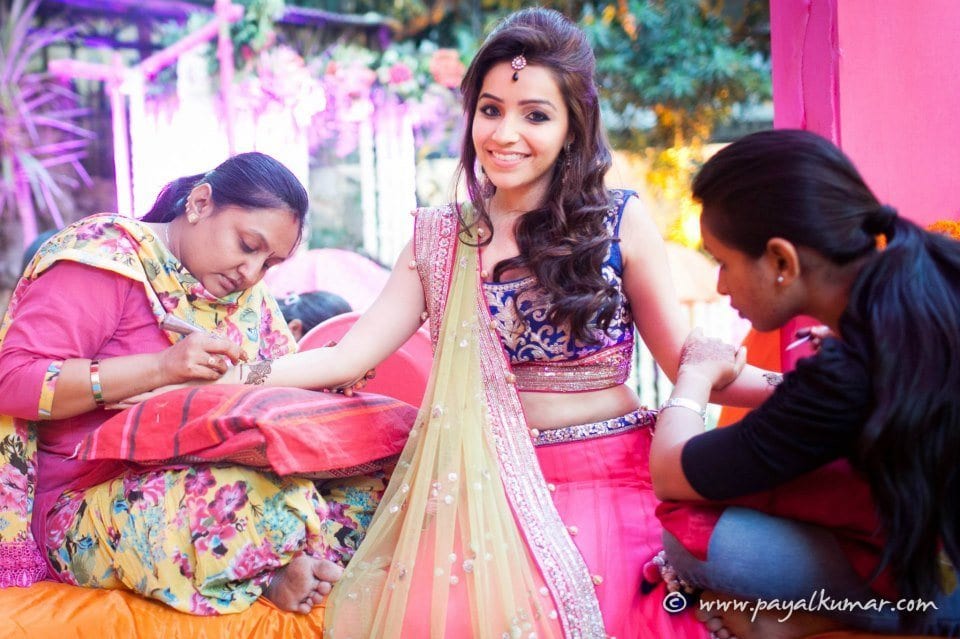 source : www.pyalkumar.com
Bridging the gap between traditional and modern, the simple yet classical mehndi look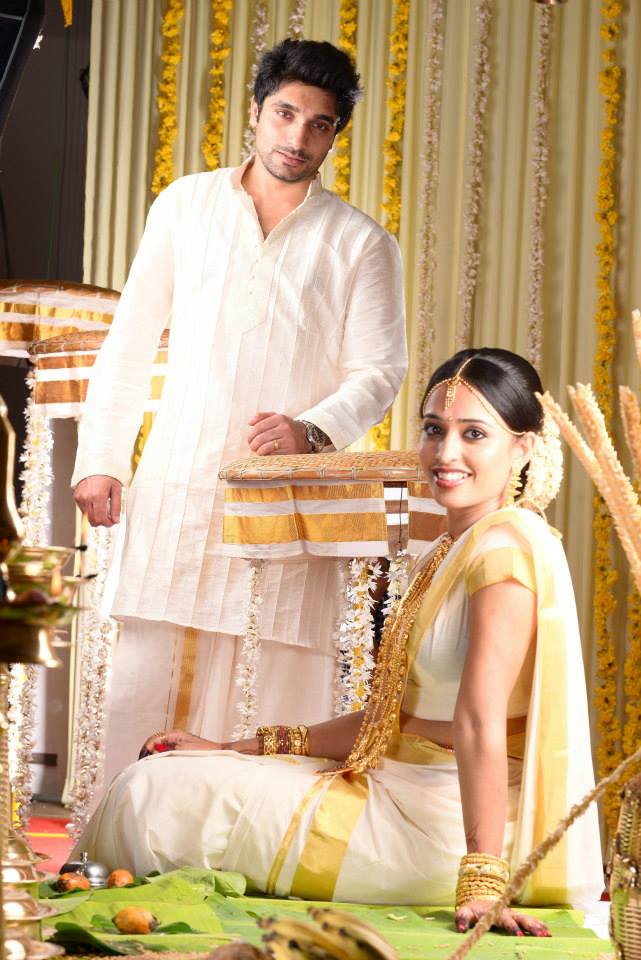 Latest Style Indian Wedding Lehnga -A beautiful multi coloured lehnga in neon shades
A beautiful pastel coloured dress, white and baby pink, the perfect combination for a reception event
Pastel shade dress with dark blue and a beautiful smoky blue eye shadow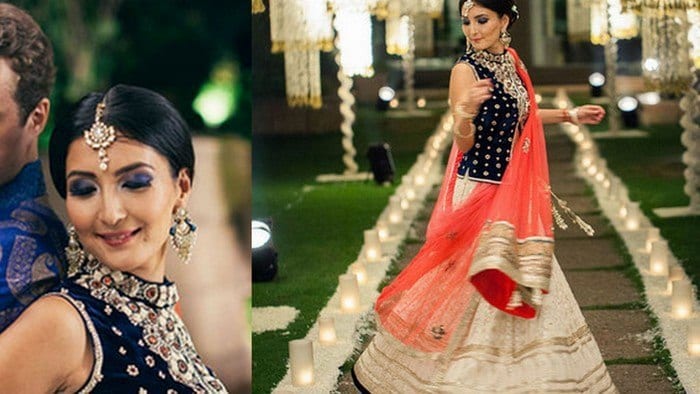 Indian Celebrity Bridal Outfit– Soha Ali khan looks absolutely ravishing in her gold & orange Sabyasachi lehenga with gold choker and a side matha patti.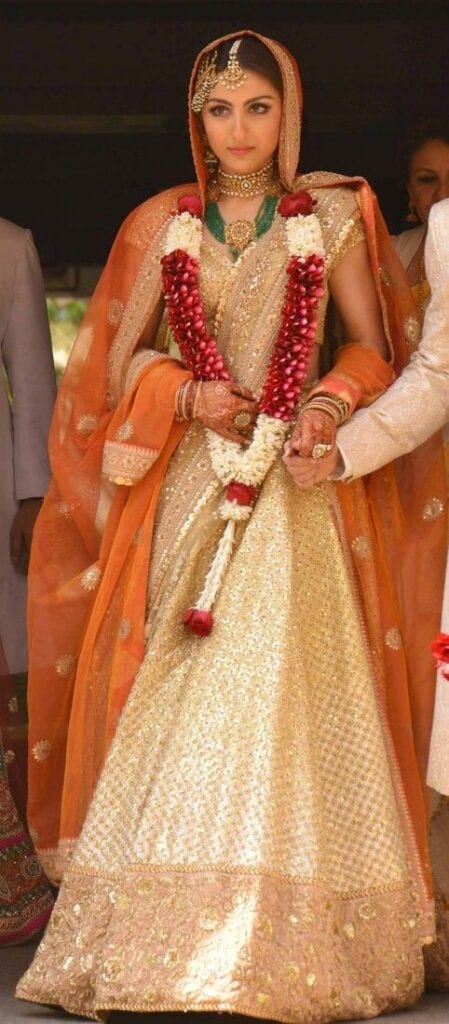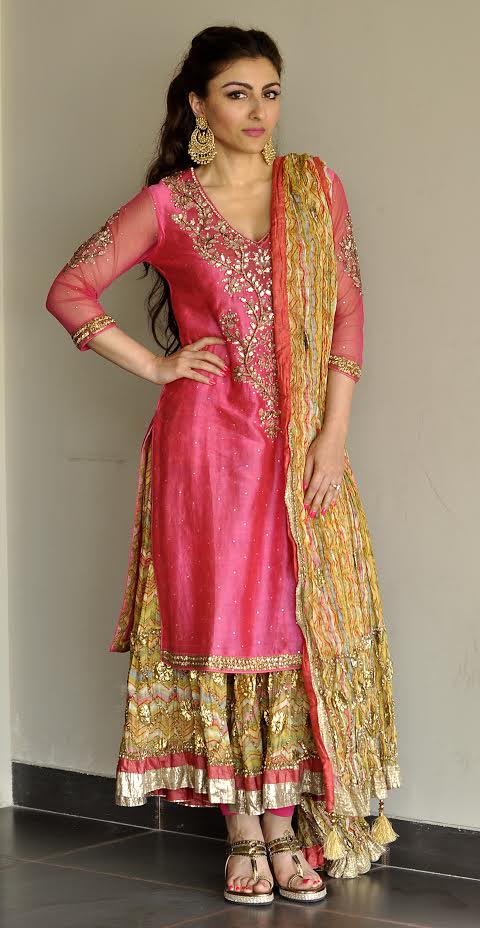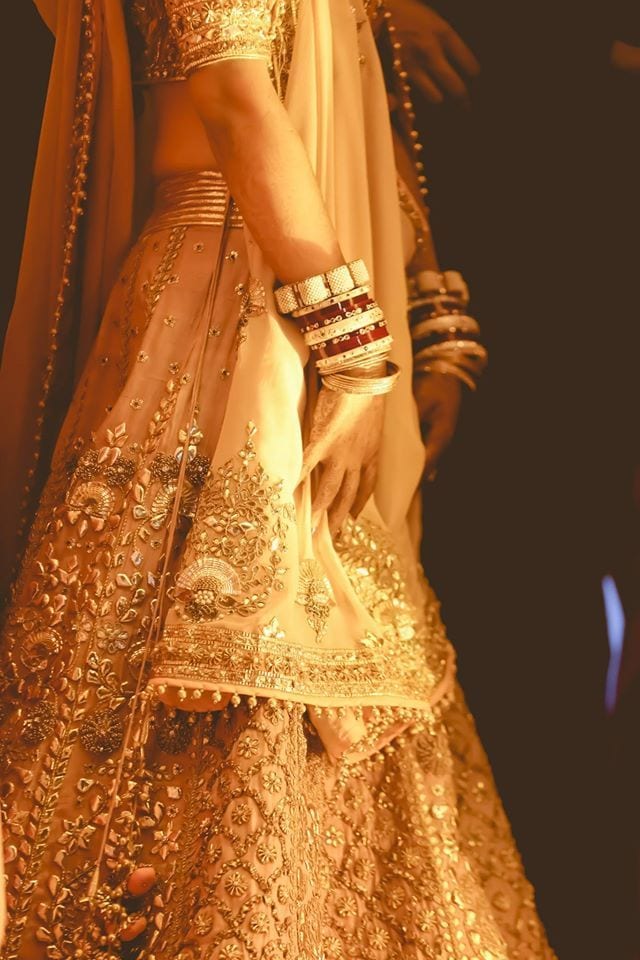 Deepika padukone in Bridal Dress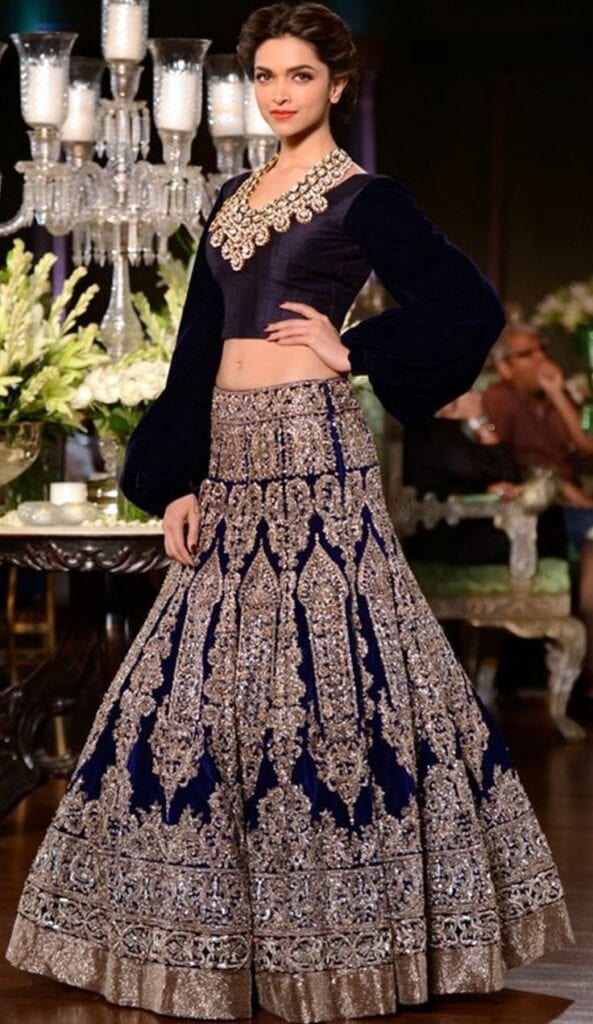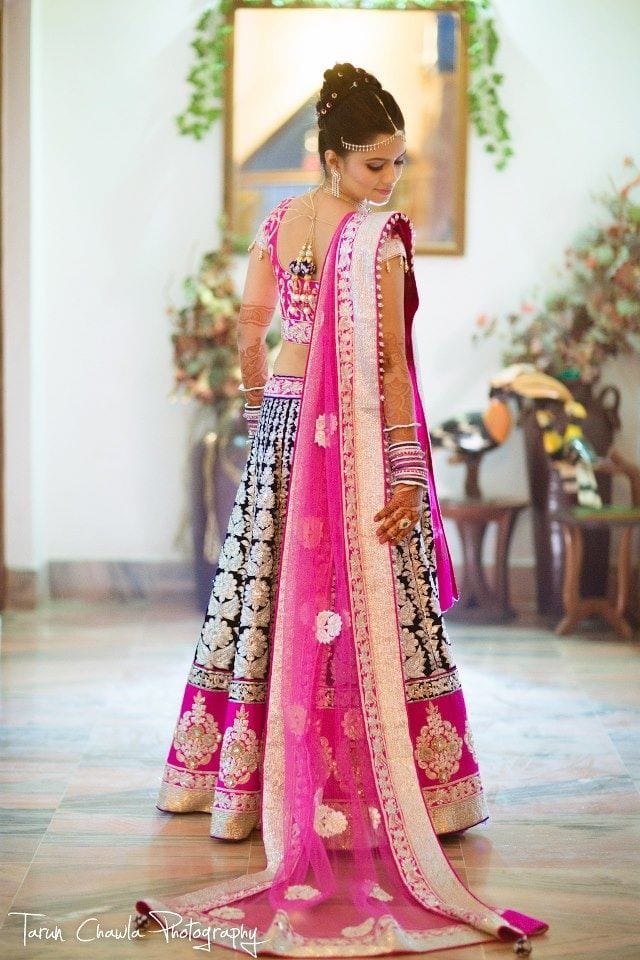 @Tarun Cahwala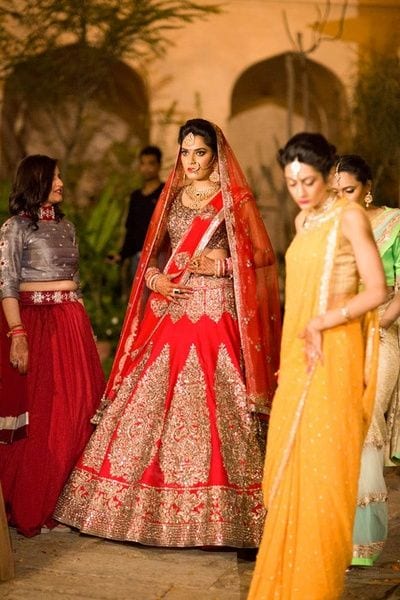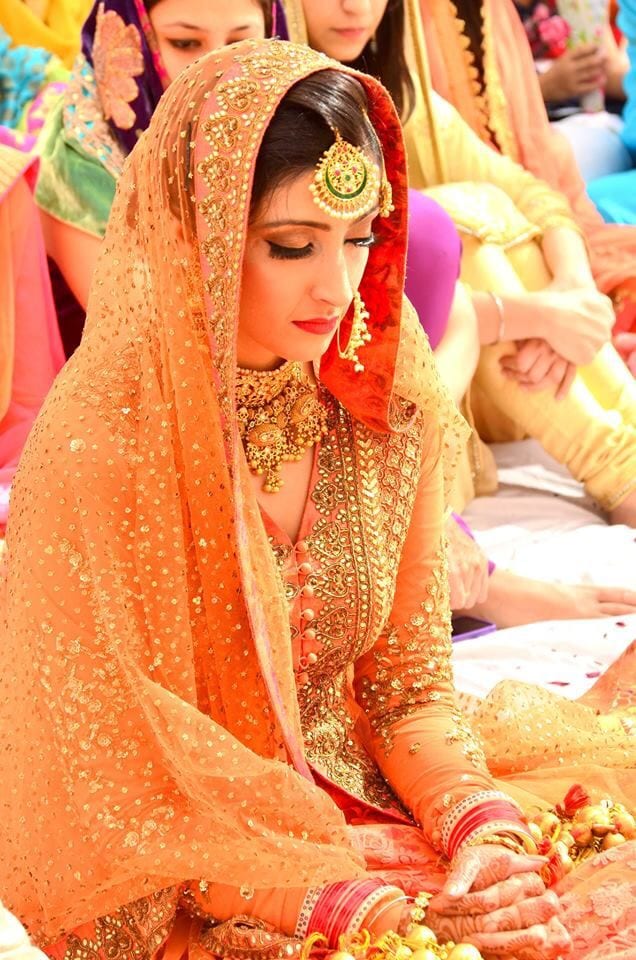 Pam Mehta Wedding ccollection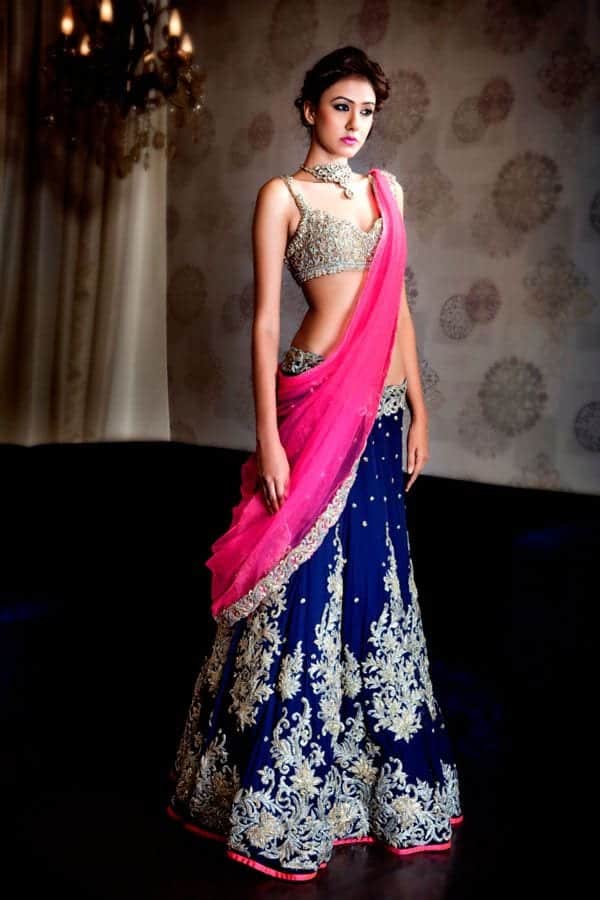 Stylish Red Wedding Lehnga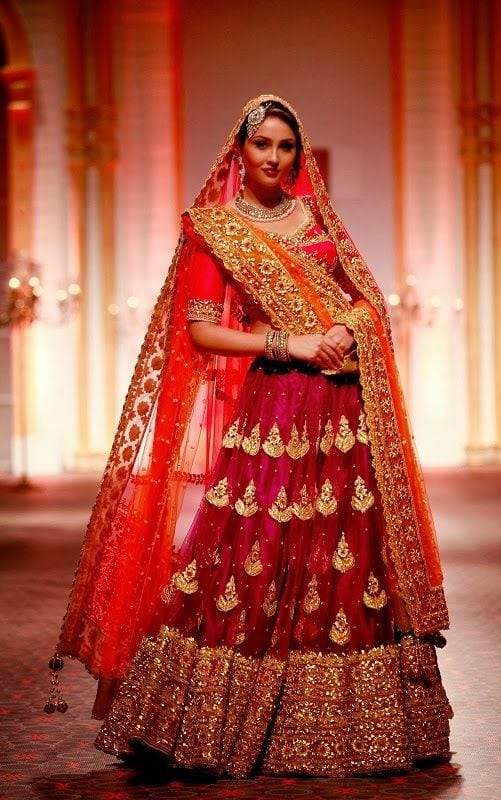 Source: www.fashionmostwanted.com