How to look cute in a casual outfit. Hello! It's finally weekend and we all like to be lazy on weekends, right? But sometimes we can't just spend the whole day in bed with our pj's on. At the same time, we don't want to wear something really uncomfortable. So, it's a reason why I created this outfit. I just want to share with you my ideas how to look great while wearing a comfy outfit.This will also give you perfect ideas as how to create a perfect casual outfit combination when you have nothing to wear . Do leave your valuable comments/suggestions on this look .
Fashionable Ways to Style Casual Outfit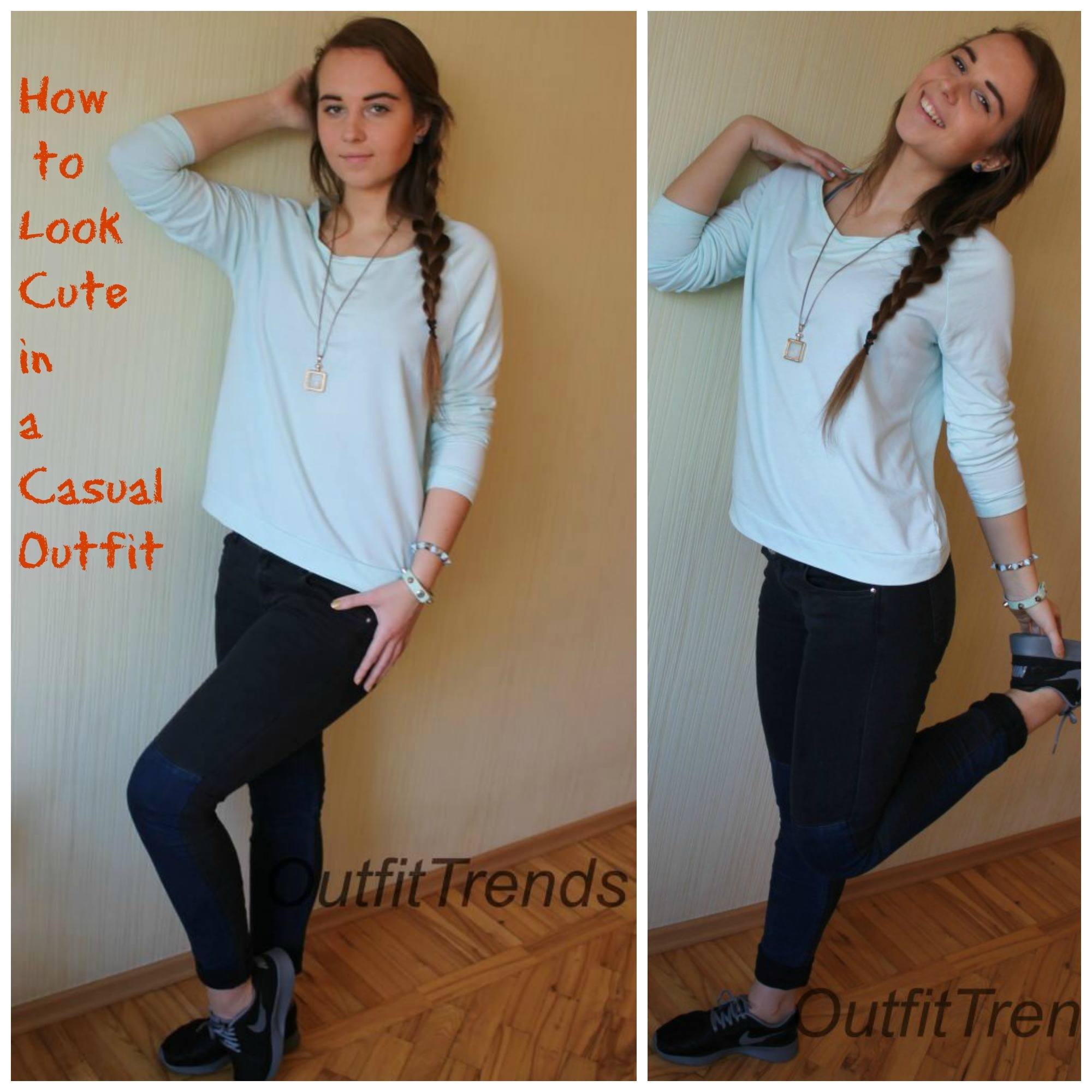 Also have a look at 18 best spring casual outfits for girls to try this season
Trouser/Pants – First of all, you have to make sure to wear comfortable pants/leggings. I basically never wear jeans because they don't allow you to move freely and you can always feel that you're wearing jeans. That's why I usually choose really stretchy pants or leggings. Today I decided to wear my pants which are half grey and half blue. I think those colors make them look pretty unique.  I got those pants from H&M.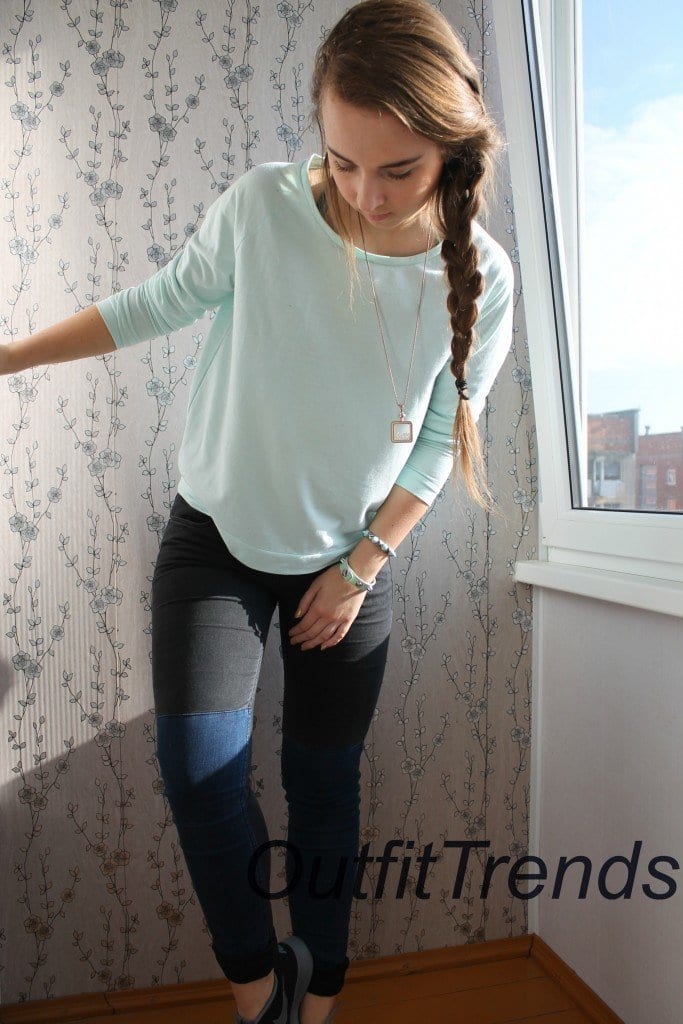 The next thing you have to think about while choosing a comfy outfit is sweater. Sweaters are probably one of the best things to wear . They're just so cozy and they look really cute. I think you should choose a pastel colored sweater because they look really adorable and not that boring. Mine is from Vero Moda.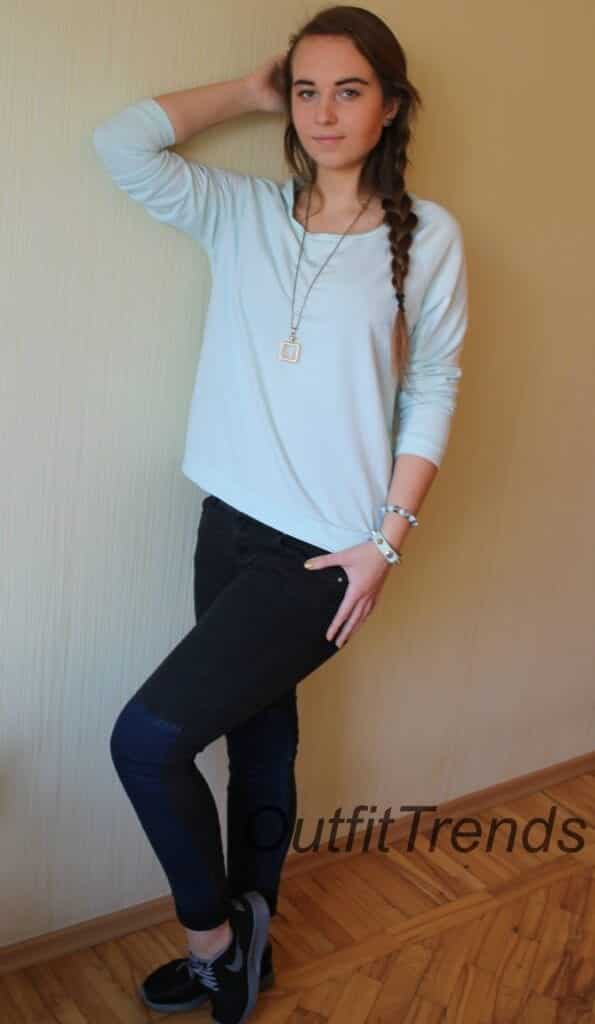 Don't forget to check out 12 cool summer casual outfits for teenage girls
Top – If you live in a place where it's constantly hot, you can wear a baggy or high-low shirt. You can find a lot of cute shirts litteraly everywhere! That's why my closet is full of them! Don't forget to choose a pretty color!
Footwear – We can't forget the footwear! obviously, you wouldn't like to be wearing high heels at this point. So, the perfect pair of shoes would be sneakers or any other type of comfy shoes. I usually wear my Nikes. I wish I could wear them all the time. They're definitely my all time favorite shoes. Unfortunately, I can't wear them every single day in Lithuania because of the weather. It can get really really cold and snowy in the winter time. If you live in a place with great weather, you're really lucky!