Back to School Outfits for Girls. Break is over! It's time for you to start off a new year at school, and for that you need a fresh look. You will need to make a good impression all over again and create your own style statement. For that we have some cute back to school dressing ideas lined up for you to look flawless, chic and cool.
Also have a look at [highlight]20 stylish high school/college outfits for curvy girls[/highlight] and [highlight]15 cute summer outfit ideas for middle school girls[/highlight].
Outfit Ideas for School to look Fashionable and Stylish
Use one of these ideas to put together a cute back to school clothes that will impress everyone around you and make you stand out:
#25 – Simple T-Shirts For Summer
#24 – Cool Shirts With Text
These cool customised shirts will give you all the attention that you need! Pair them with denim jeans and get ready to attract a lot of attention.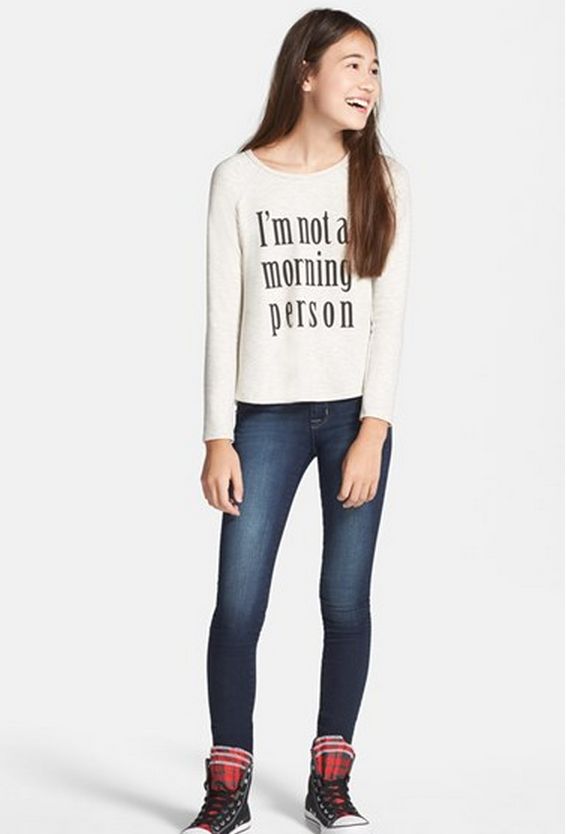 #23 – Boyfriend Jeans For Casual Look
You will also love our collection of [highlight]Boyfriend shorts outfits – 16 ways to wear boyfriend shorts[/highlight] and [highlight]30 stylish shoes to wear with boyfriend jeans for a chic look[/highlight]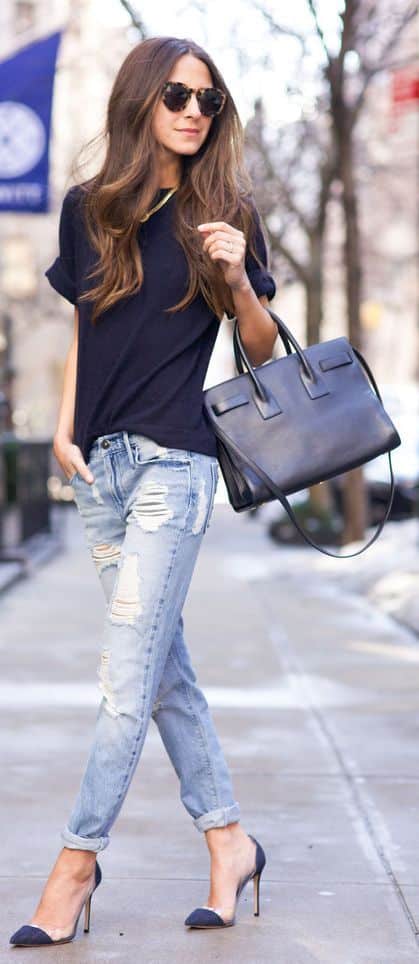 #22 – Lacy Top And Shorts – Summer Wear
Wear a pastel lacy top with shorts for a cute and adorable look.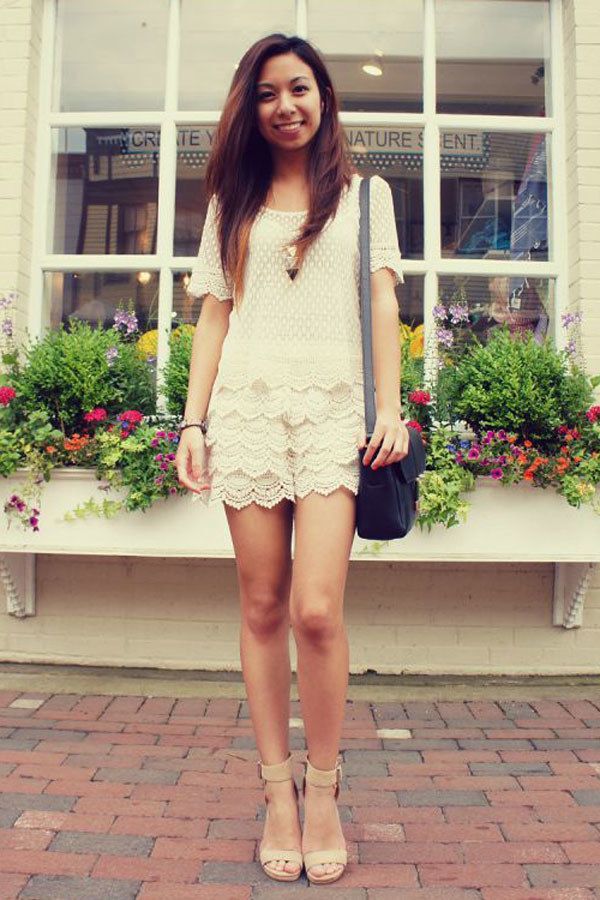 #21 – Denim Dress with Sneakers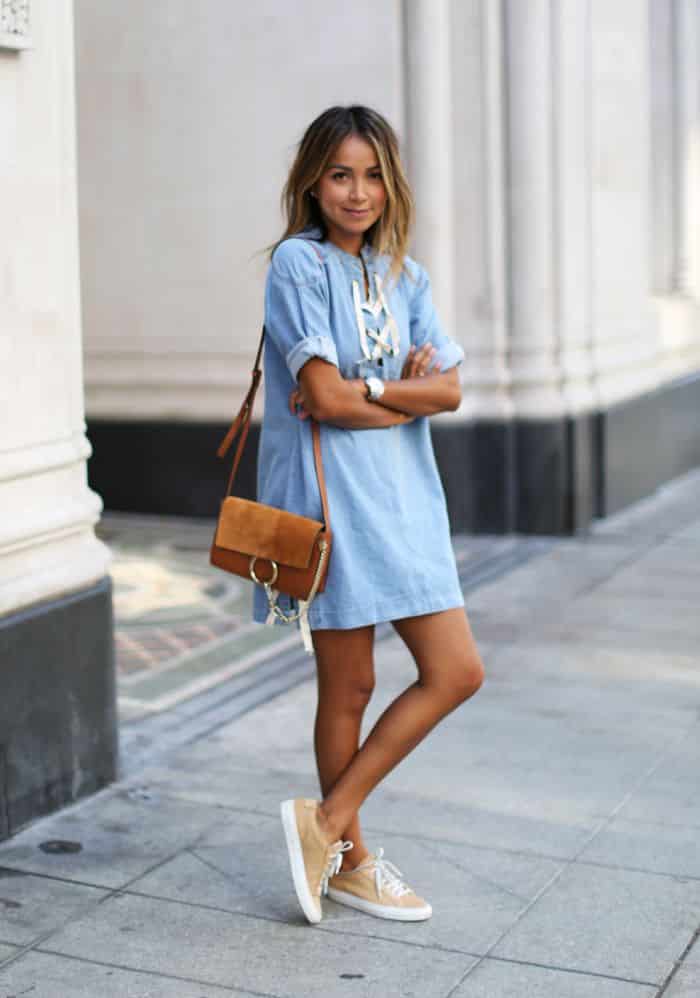 #20 – Striped Shirts For Teens : Spring Wear
Stripes never get old! Wear a striped t shirt for a classic back to school look.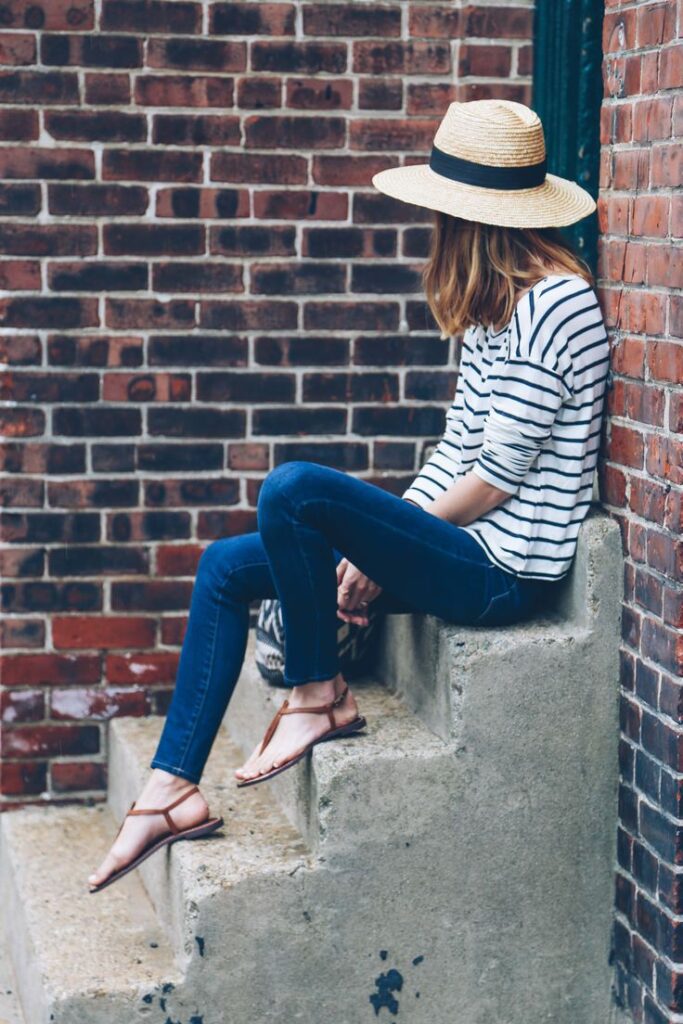 #19 – Summer Rompers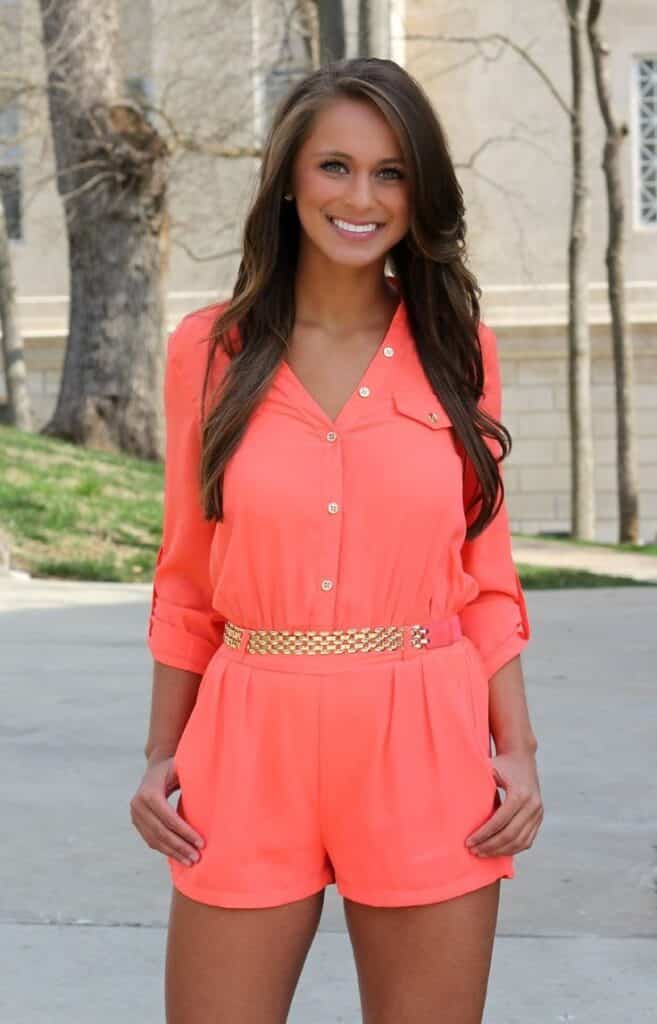 #18 – Polka Dots For A Cute Look