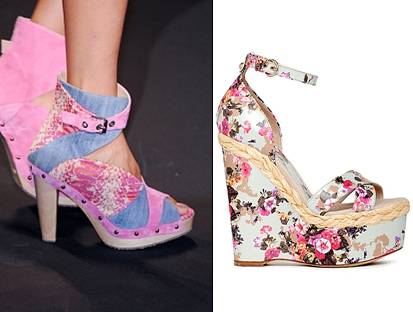 Further to our awesome footwear collection for women we bring you this time the best summer footwear trends for women.As the summers are around and girls wants some thing really special for this season keeping in view the same we bring you these must have shoes for women for this summer season now you can easily get your summer outfit ideas from this lovely collection of shoes for women.
Designer footwear are the weak point of every fashion loving girl. This fresh collection of trendy shoes are the perfect source and gives you perfect ideas for your summer outfits.Having the high dynamics of fashion collections available, keeping tabs on some of the stylish footwear designs can become quite a challenge. However,with an over view of this stylish shoes collection for women can be really helpful.
In this world of fashion , footwear comes in variety of shapes style and fabrics, however, platform sandals are indeed the ones that are worth mentioning the most. These sandals in this collection gives a really feminine and elegant that why the top designers have chosen it the most like: Blu Girl, Dolce&Gabbana, YSL, Versus, Custo Barcelona,Angelo Marani or Marc Jacobs. These footwear are perfect for the women summer fashion.
If your aim is to select the stylish pair of platform then, try not to go for the conventional style. Strappy sandals are the perfect outfit for summer season, as the Christian Dior, Diane von Furstenberg, Alexander Wang, Moschino and Erdem labels proved it in having most of their fashion shoes. Shoe laces are artistically used as straps in some of these collections to add more style and glamor yet still maintaining the original style.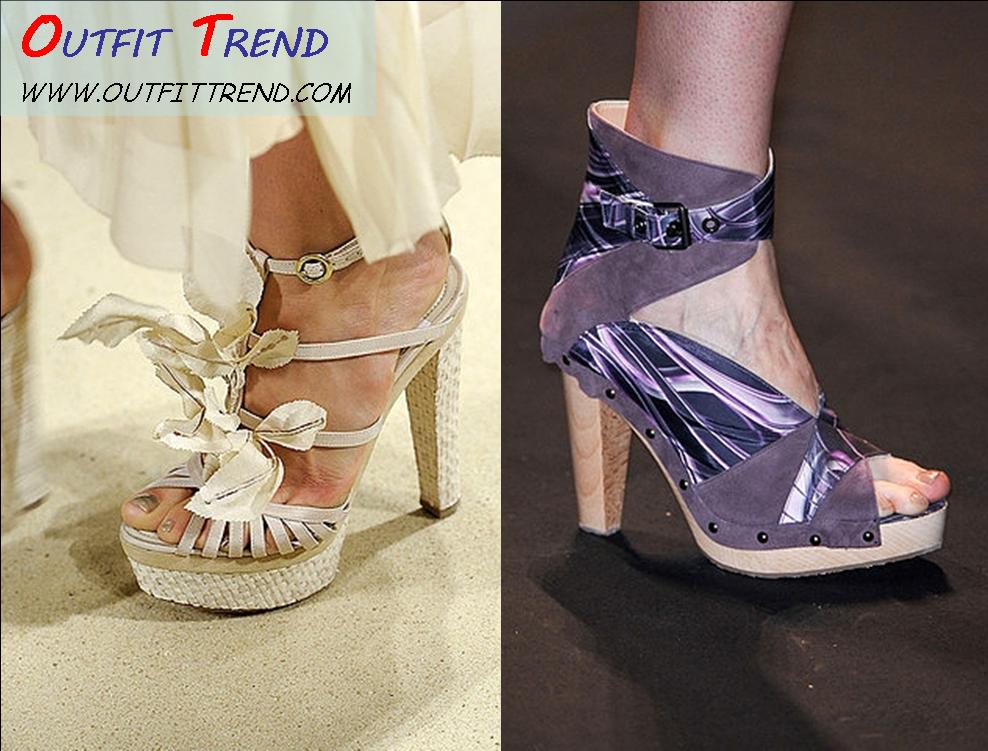 Custo Barcelona                                                                                  Donna Karan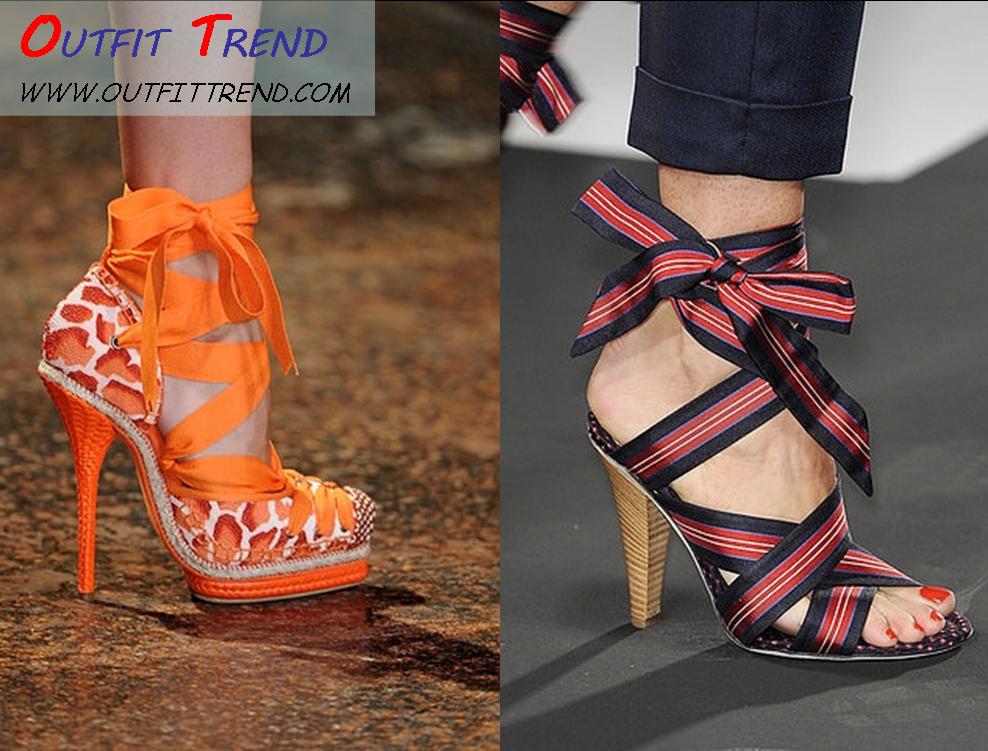 Christian Dior                                                                                     Moschino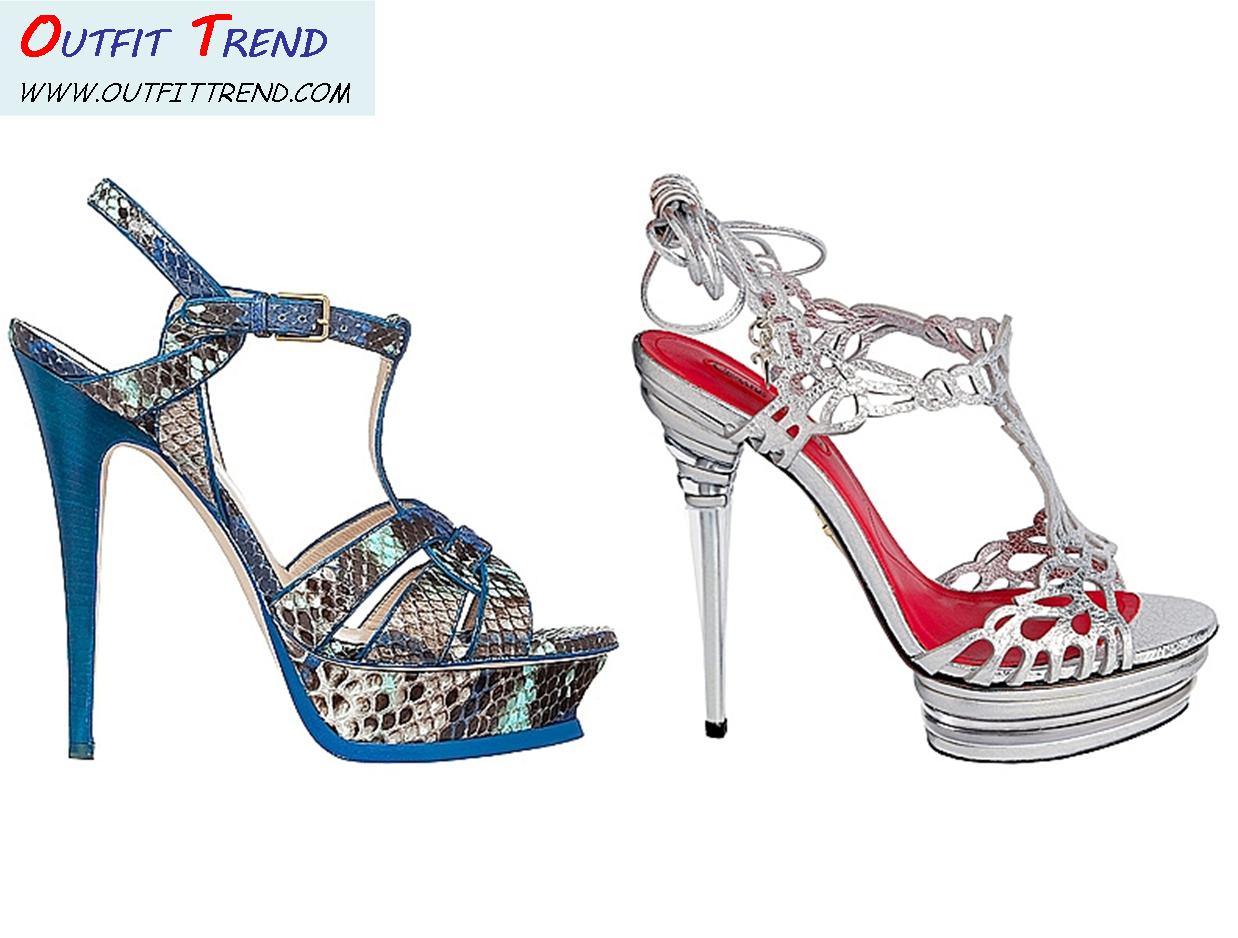 YSL                                                                                    Cesare Paciotti
For the summer season these cool printed shoes are yet another hot trend.may it be a head turning abstract prints to feminine florals and animal prints or exotic leather Footwear, there is a diversified quality and styles in it. colorful and instant focal points, printed shoes gives a simple and cool outfit look.
This time most of the fashion designers have chooses another cool and stylish trend in women footwear that  you may cal it a mixture or in between the flat shoes and wedges. This fresh idea of footwear appealed to to most the the fashion designers like Michael Kors, Phillip Lim or Band of Outsiders .And with the profound research of most of the fashion stalkers it can be said that these stylish flat forms the the Sexy footwear for summer season.
Like ever before the wedges are always the trendy footwear for all the seasons especially spring/ summer season. Wedges the the perfect alternative of killing high heels because of their comfort , elegance and style.You can always find the stylish designers wedges from Altuzarra, Lanvin, D&G , Vivienne Westwood, Jonathan Saunders or Sonia Rykiel.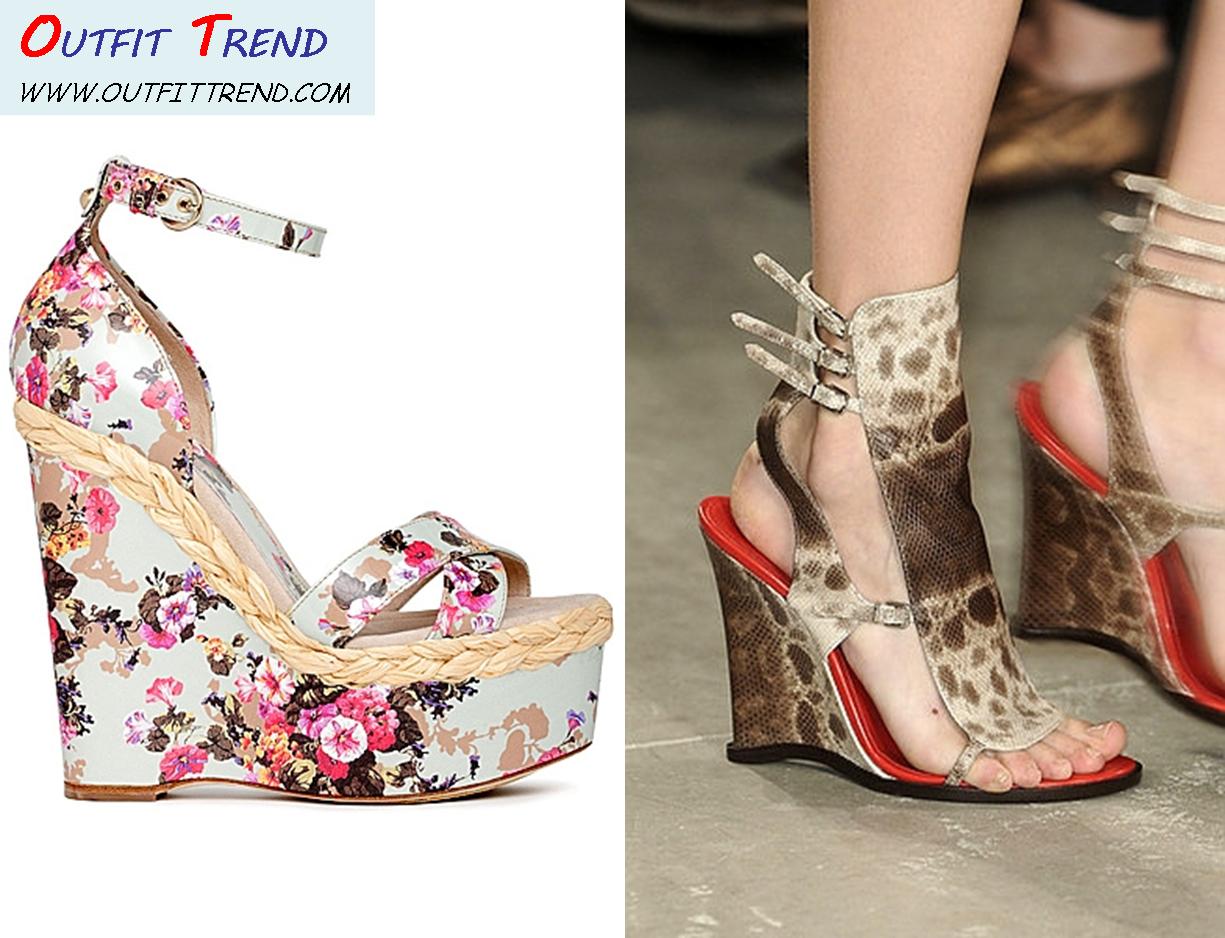 D&G                                                                                                           Altuzarra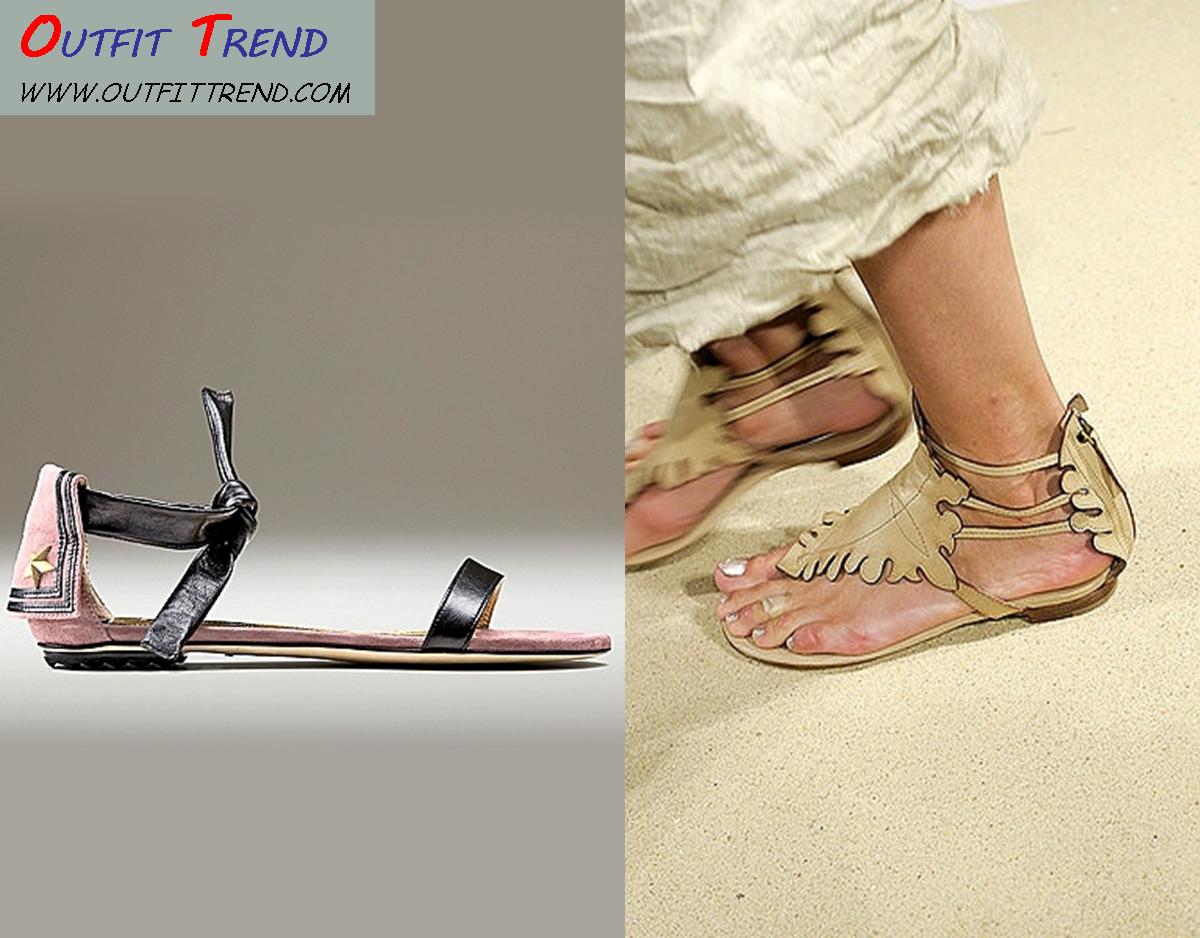 Alberto Guardiani                                                                            Donna Karan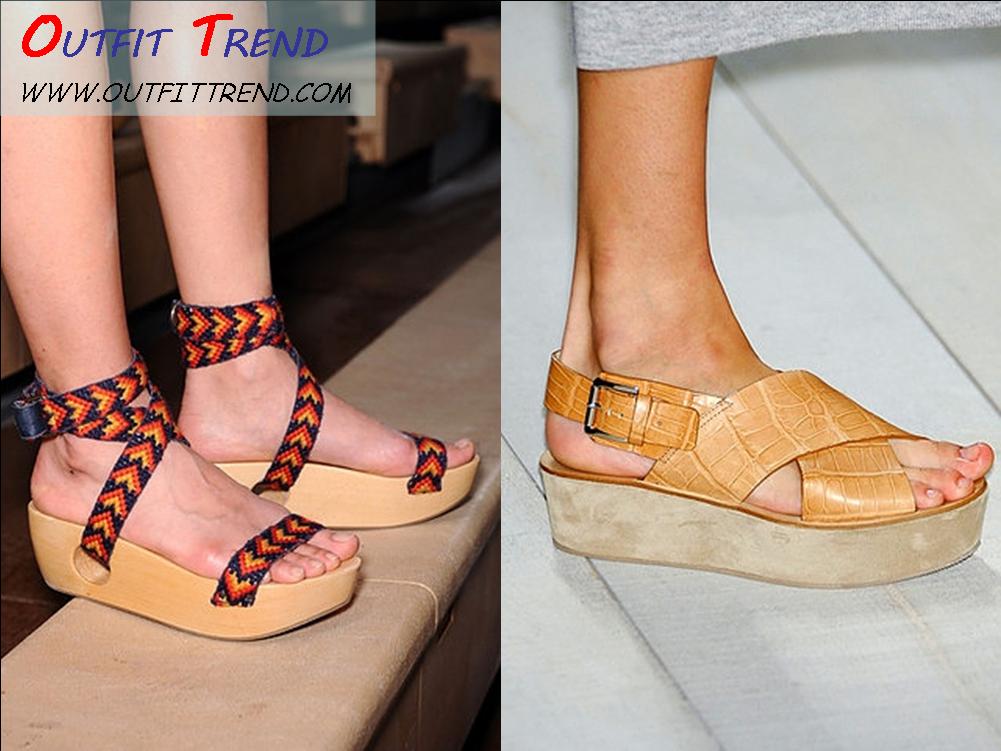 Band of Outsiders                                                                                          Michael Kors
If you want to have sytilsh shoes and comfortable too then you may like to have these stylish , trendy and comfortable flats. Ballet flats has always remained a popular style women footwear. Oscar de la Renta and Chole are two of the brands that chose to perpetuate this trend. On the other hand, if flat sandals match your style a little more collections like Alberto Guardiani, Donna Karan, Proenza Schouler or Giambattista Valli can also offers you stylish and comfortable flat shoes.
Generally women donot wear the boots in summer season but this time,Manolo Blahnik or D&G brings such a awesome and stylish boots for summer that can persuade you to change your mind and reconsidering to wear boots in this season too.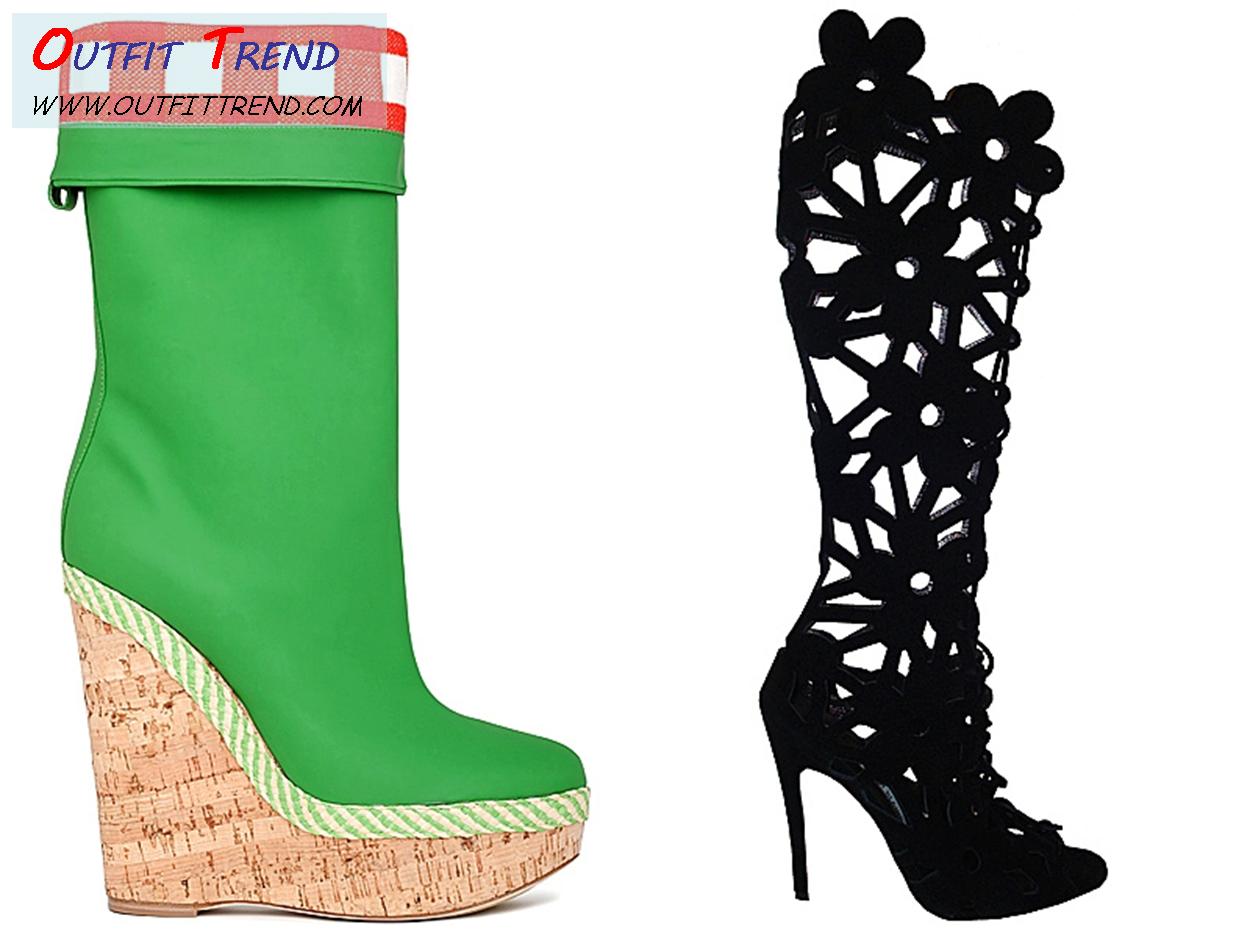 D&G                                                                                   Manolo Blahnik