Dress Combo for Men Wearing White Shirts – Whether you are in corporate or working from home, you are sure to own a white shirt.Men's wardrobe is virtually incomplete without white shirt .So if by any chance you does have its high time to buy some stylish white shirt that are available at good price.The colour can be worn with a range of colours, such as bright neons or dull pastels. This is one piece you can wear it with any pant and coat .May it be a casual outfit , job interview outfit or whatever it looks great on all men, of all shapes, ages and sizes which is why it is so loved. This season, bring back your white t-shirt and wear the perfect outfit for all occasions.Today this article will give you ideas how to wear white shirt , how to style white shirt with different pants and jackets for different occassions. Hope you love them as much as we do!
Ways to Wear White Shirt Men!
#1. Business Style
For the perfect corporate outfit, pair your white dress shirt with office attire, such as tie, tie pin, watch, black leather belt and plain trousers.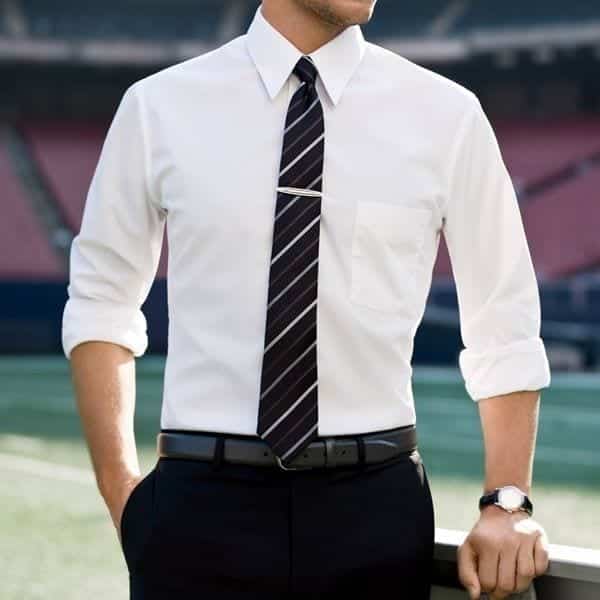 #2. With Beaded Accessories
For spirited guys, wear a white 'kurta' or loose top made of cotton, and roll up the sleeves to highlight your beaded or woven accessories.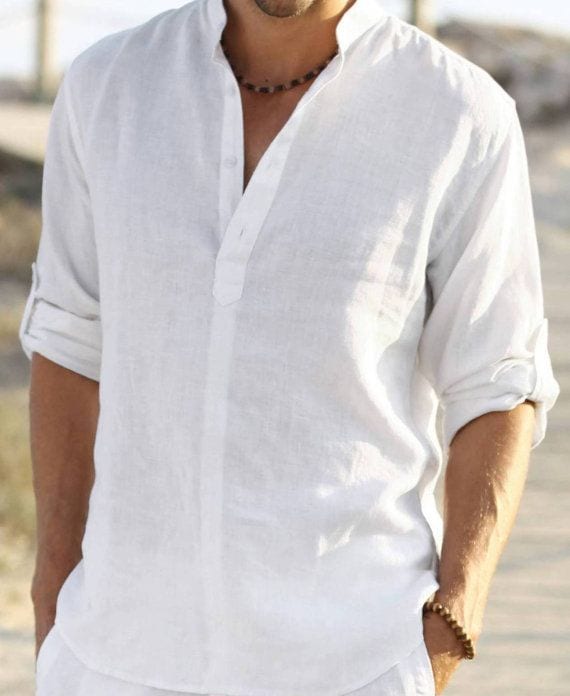 #3. With a Blue Blazer and White Pants
For white shirts that have a hint of blue in them, pair them with bright blue blazer, pocket scarf and crisp white trousers.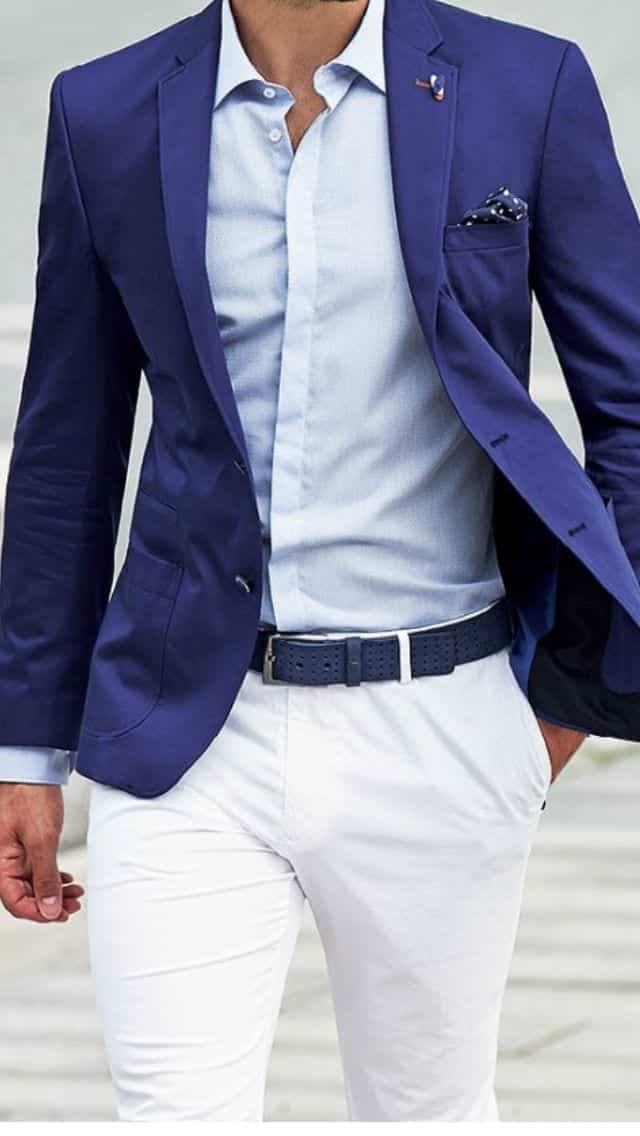 #4. Travelling style With a Leather Belt and Classic Levis
Straight-cut Levis look great with a black leather briefcase, and brown boots. Add headphones for an extra hipster look!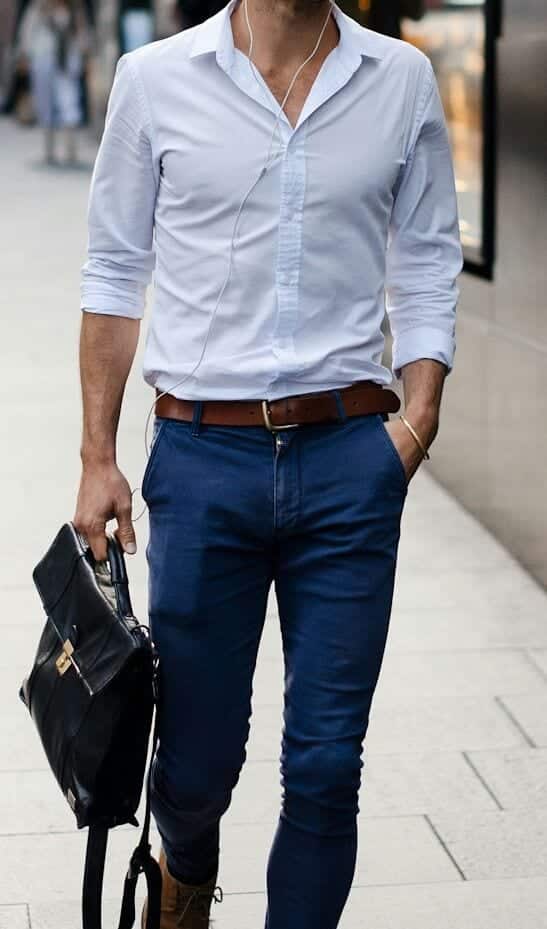 #5. White Shirt With Khakis
A classic way to wear a white t-shirt or top is to pair it with khakis. This outfit can be worn indoors or outdoors, during the daytime and the nighttime.